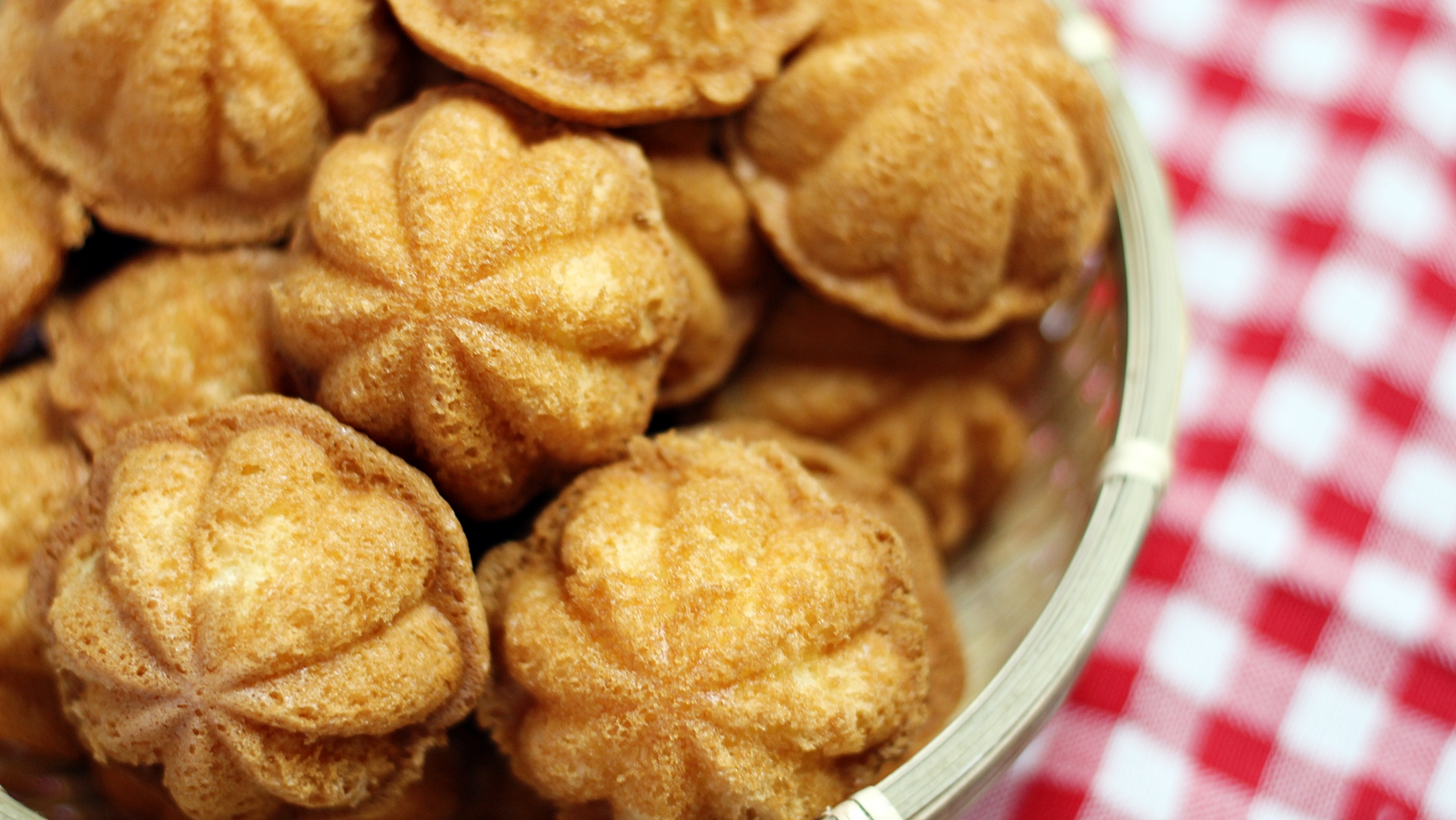 Kuih Bahulu – Ji Dan Gao 鸡蛋糕 – Chinese New Year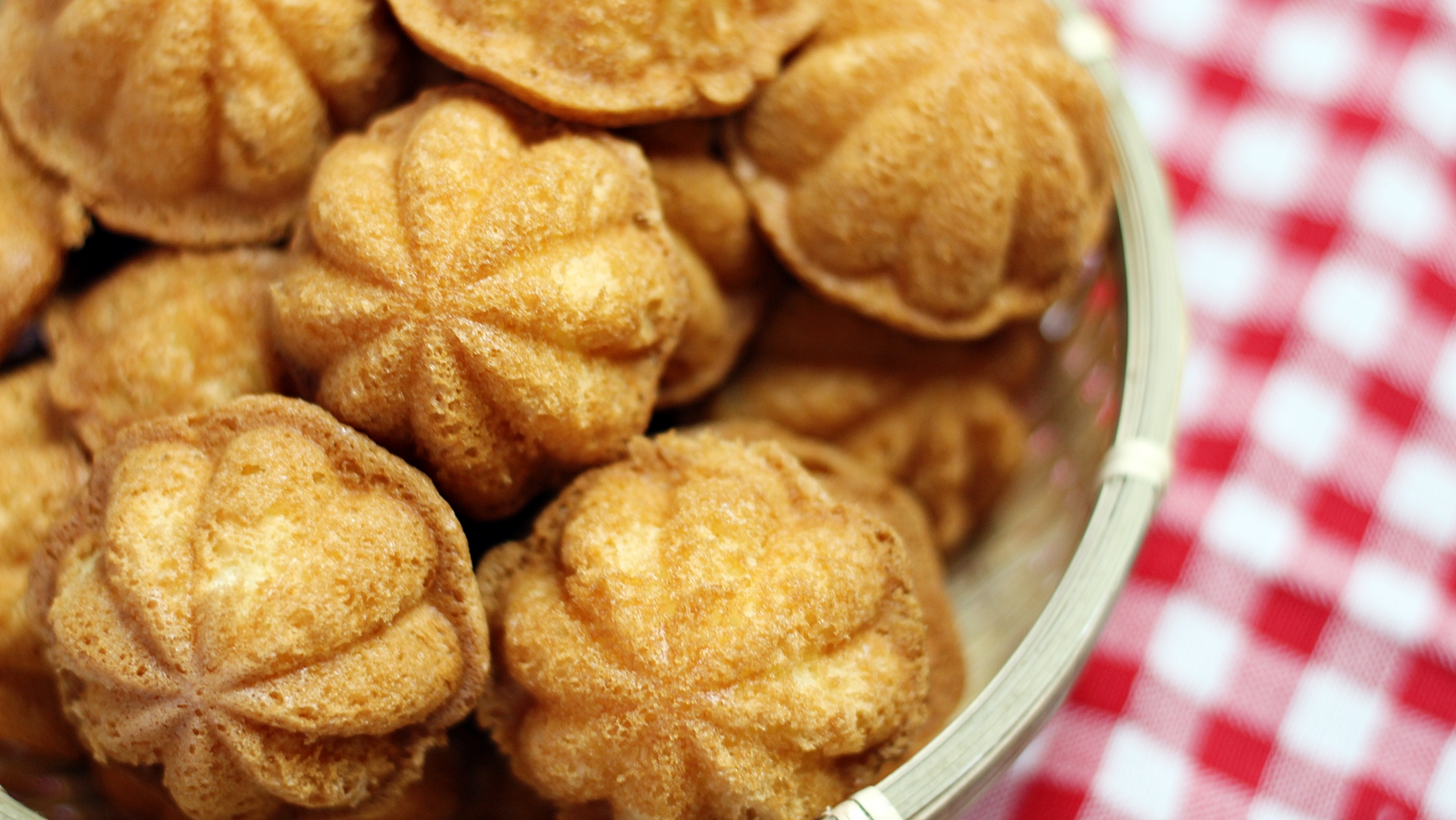 Kuih Bahulu is a chinese sponge cake and is commonly eaten during Chinese New Year. It is hard and crispy on the outside but soft fluffy on the inside due to the amount of sugar content of these cakes.

It's one of my childhood's favorite and they are ridiculously addictive. Today to show you how to make this recipe, I borrowed two traditional tins from one of my friend's mum as I used to use mini-muffin pans to make these lovely cakes. The most popular traditional tins are these beautiful flower-shaped tins.

Kuih Bahulu (鸡蛋糕)
2015-02-18 14:16:28

Ingredients
4 eggs
200 grams of sugar
½ tsp of vanilla extract
135 grams of plain flour
¼ tsp. of baking powder
1/8 tsp. of salt
Instructions
Grease Kuih Bahulu tin well with oil.
Preheat oven and Kuih Bahulu tin to 200C or 180C fan-forced.
In your mixing bowl, whisk together eggs, sugar and salt on high speed for about 8 minutes until light and fluffy.
While it's going, mix together plain flour and baking powder.
After 8 minutes, turn your mixer to medium speed and drizzle in vanilla extract.
Lastly, gradually add in flour mixture until everything is well combined.
Transfer the mixture into a large piping bag as it will be easier to pipe into the tins.
Pipe out the mixture into the preheated tins carefully until 90% way up.
Bake it in the oven for 10 minutes.
Carefully remove the cakes from the tin using a bamboo skewer. Re-grease and repeat until the batter is finished.
Let it cool completely before transferring into an air-tight container.
TheZongHan https://thezonghan.com/