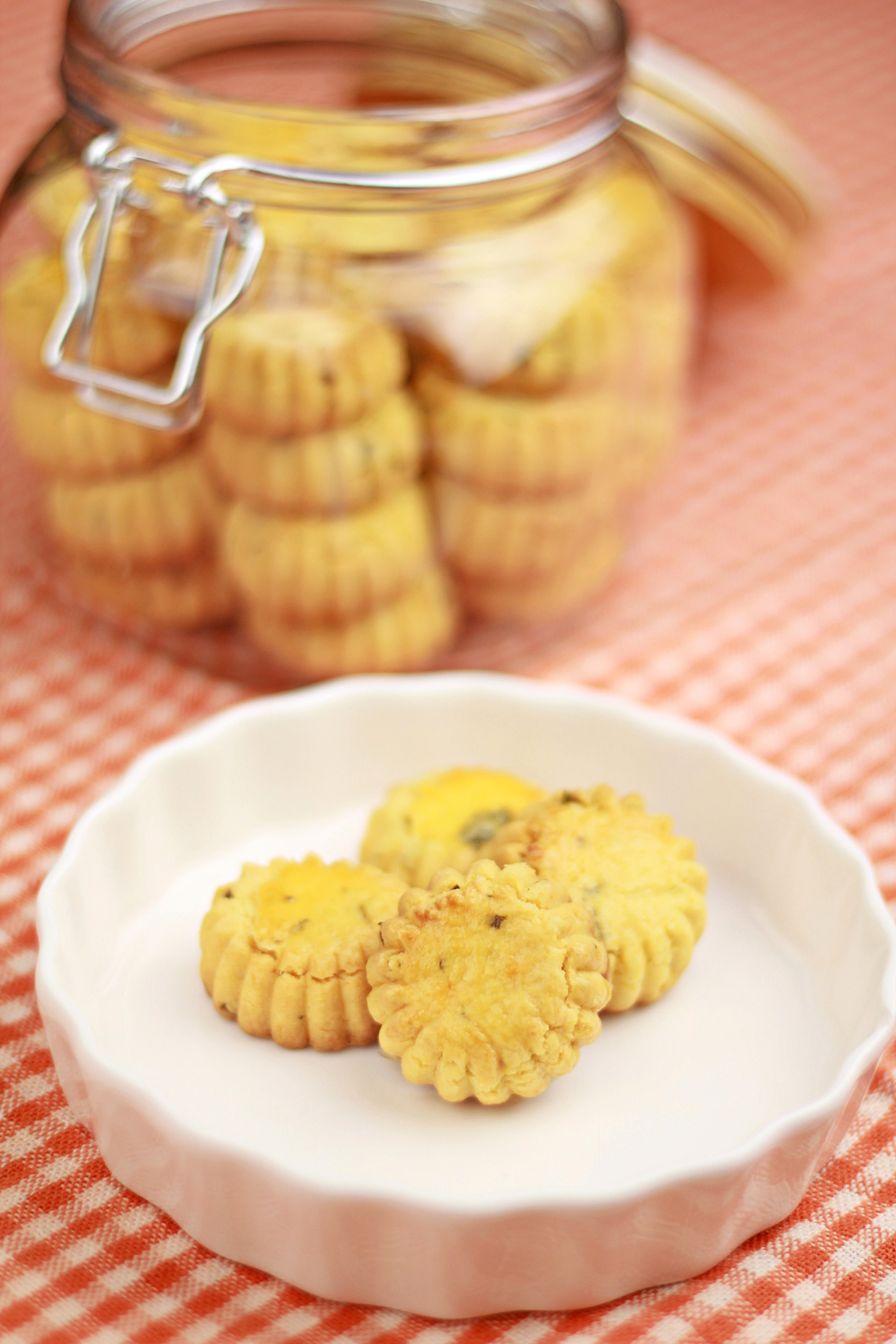 Salted Egg Yolk Cookies – Chinese New Year

Who could ever image that we could use salted egg yolks and make into cookies?
This unique taste has been very popular in Singapore. And I can't believe that we have created so many different type of dishes and desserts.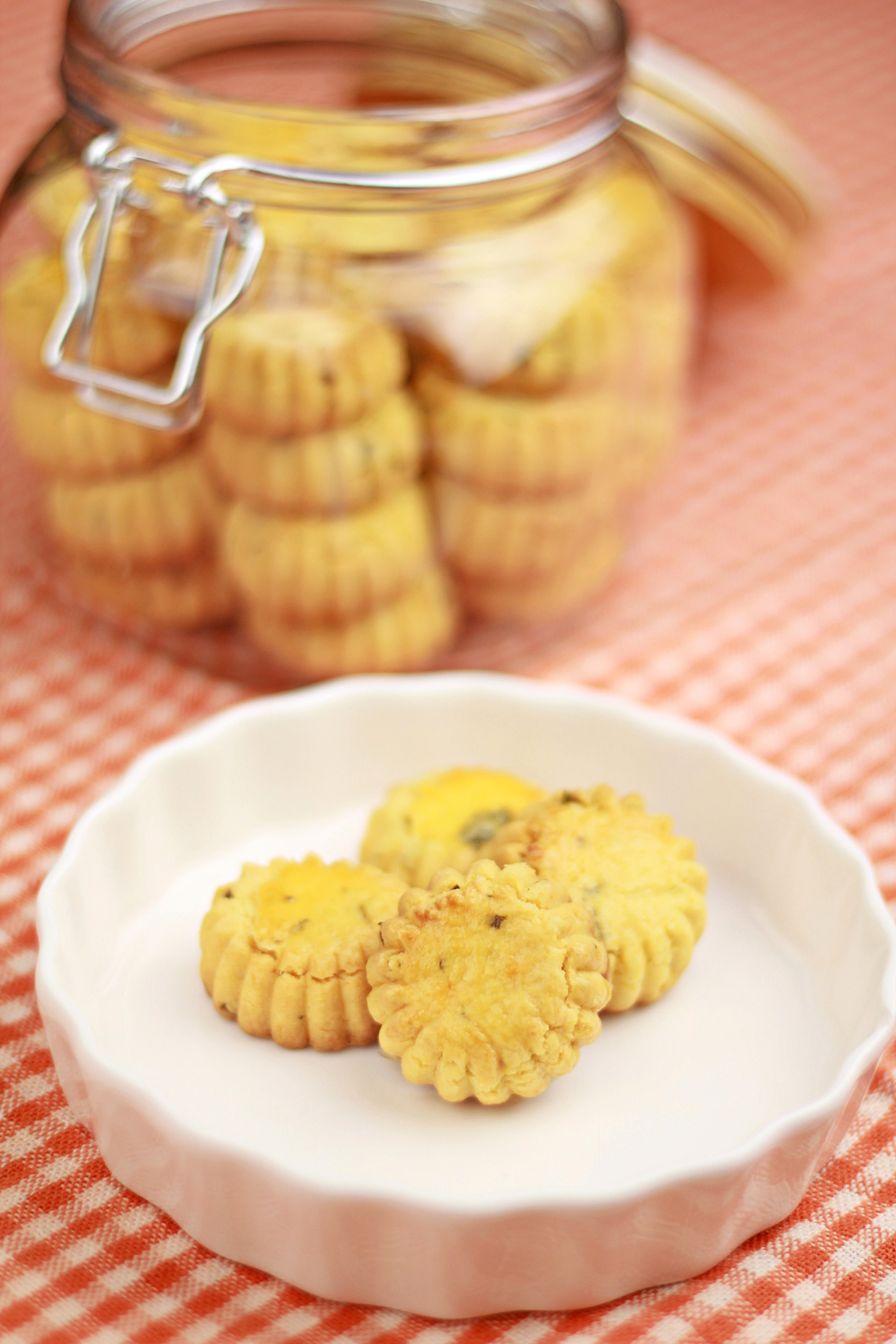 For this year Chinese New Year, these cookies have been popping all over the net. I guess one of the reason why it is so hype this 2016 compared to previous year is because there's the recent crazed about Salted Egg Yolk Croissant that surfaced near our country, JB.
Butter crumbly cookie with lovely depth of salted egg yolk flavor.

Anyway, If you love this pungent flavor, be sure to give it a goal! Salted Egg Yolk Cookies infused with Curry Leaves herb. I had used one of my mum's old cookie mold, but you also could roll out to around 7mm thickness and cut using a cookie cutter. It works too!

Salted Egg Yolk Cookies
2016-01-28 14:28:29

About 35 cookies depending on the type of cookie cutter/mold.
Ingredients
100 grams of salted butter, softened
40 grams of icing sugar
45 grams of salted egg yolk powder (or 4 salted egg yolk, steam for 5 minutes and mashed into bits)
10 grams of milk powder
60 grams of plain flour
70 grams of cornstarch
20 curry leaves, minced
Egg wash
1 Egg yolk with a tbsp of water.
Instructions
Preheat oven to 170C or 150C fan-forced.
Cream softened butter and icing sugar until light and fluffy.
Mix in salted egg yolk powder or mashed salted egg yolks.
Combine milk powder.
Add in minced curry leaves.
Fold or knead in plain flour and cornstarch until just combined.
Press into dusted cookie mold or roll out until 7 mm thickness and cut with cookie cutter.
Egg wash the surface.
Bake it in the oven for 10 to 15 minutes.
TheZongHan https://thezonghan.com/