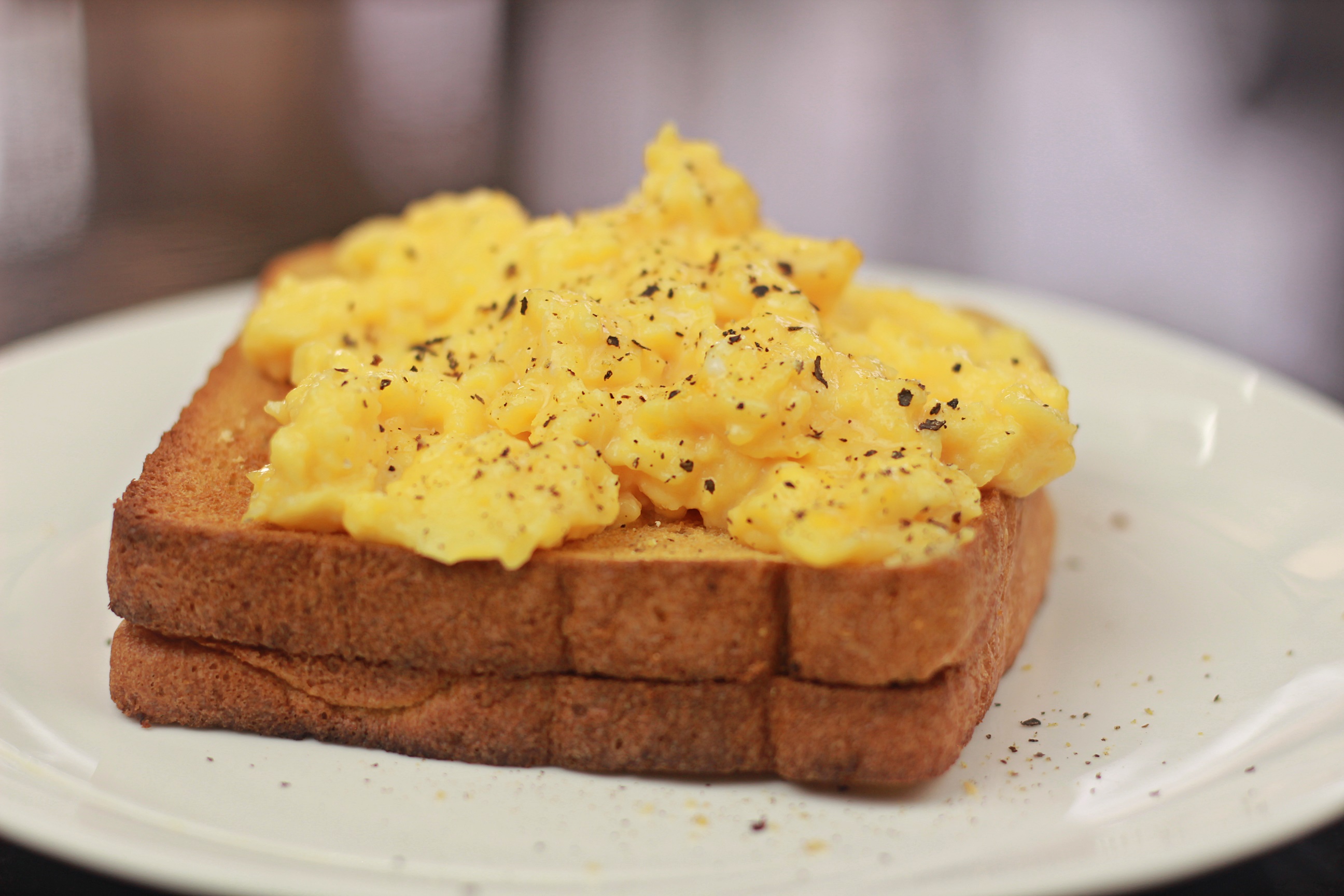 Back to basic, to make scrambled eggs. It's easy. But to make it perfect, not everyone can do that. I will show you my Foolproof Scrambled Eggs.

The secret for the perfect scrambled eggs is, milk. Not cream, not water but milk!
Cream is great, rich and creamy. But, cream makes the eggs too dense and rich. Not good, too rich and you will be off after a few bites.
Water makes the eggs fluffy, which is great! But lack of milky taste. Too dull! Not good too.
Milk on the other hand, is… perfect! Not too rich and creamy but yet makes the eggs fluffy delicious. Yum!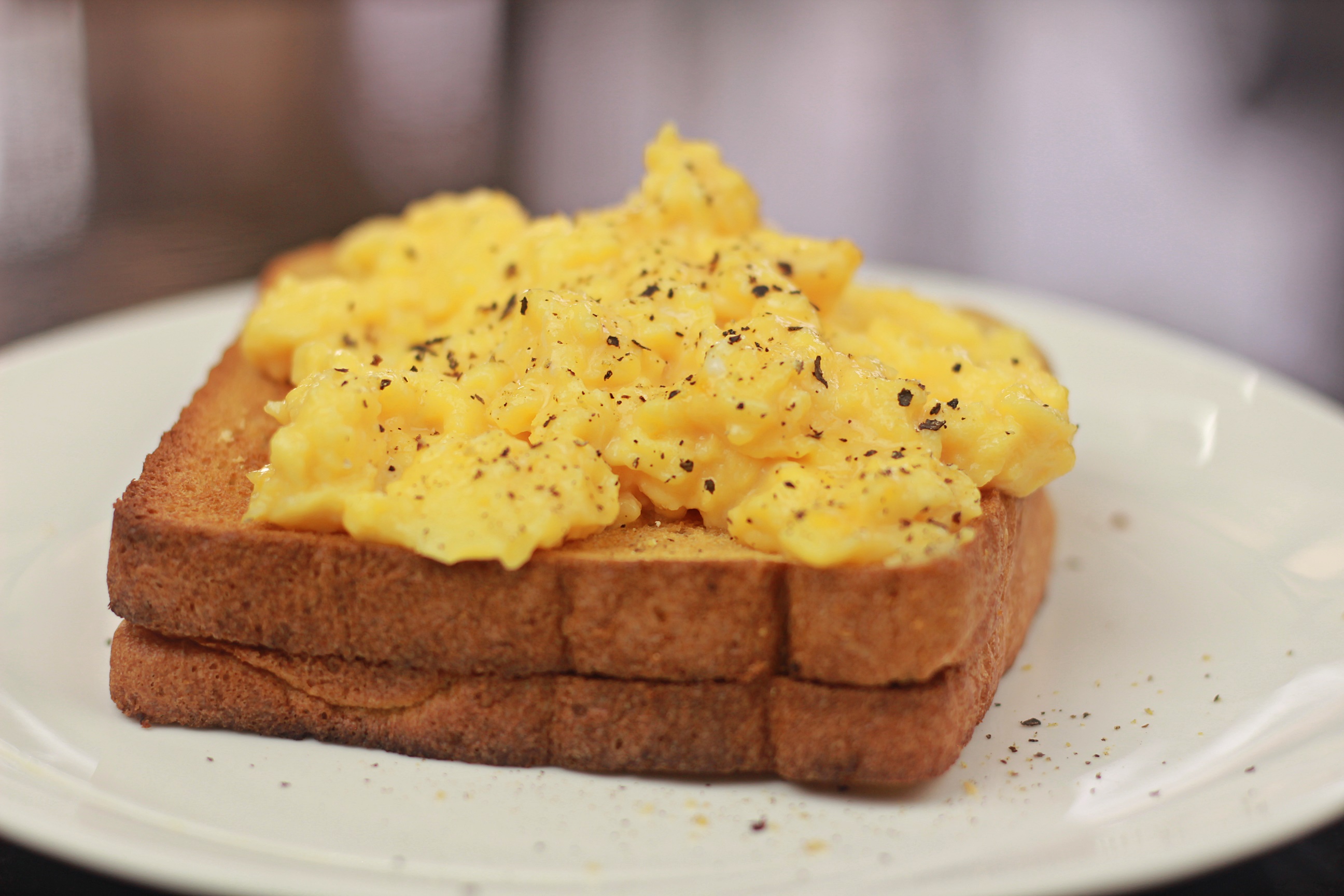 Foolproof Scrambled Eggs
2015-10-11 11:28:08

Serves 1
Ingredients
2 Eggs
2 tbsp. of Milk
Salt and Pepper
Toast
Olive Oil
Instructions
Mix together eggs and milk.
Drizzle in some olive oil.
Transfer the eggs onto a frying pan without heat.
Then, heat the pan up to low-med heat.
Use a rubber spatula and whisk constantly until reaches desired texture. Immediately switch off and transfer into a platter.
Notes
One tbsp. of milk per egg
TheZongHan https://thezonghan.com/