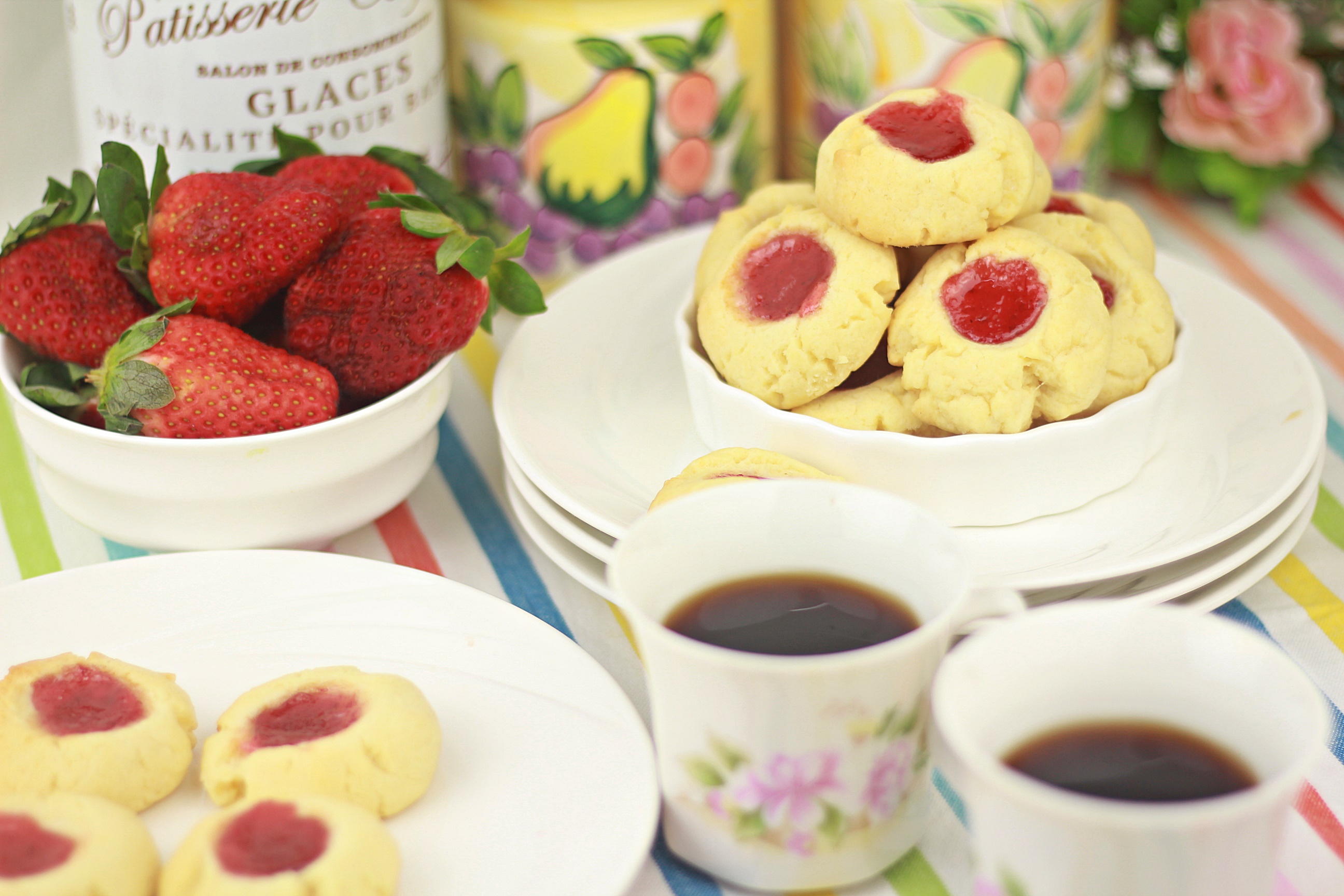 Jam Drops (Thumbprint Cookies)

Don't you just love something that is buttery and jelly?

In Singapore (since we follow the British), we call these Jam Drop biscuits. But in America, it is commonly known as Thumbprint Cookies.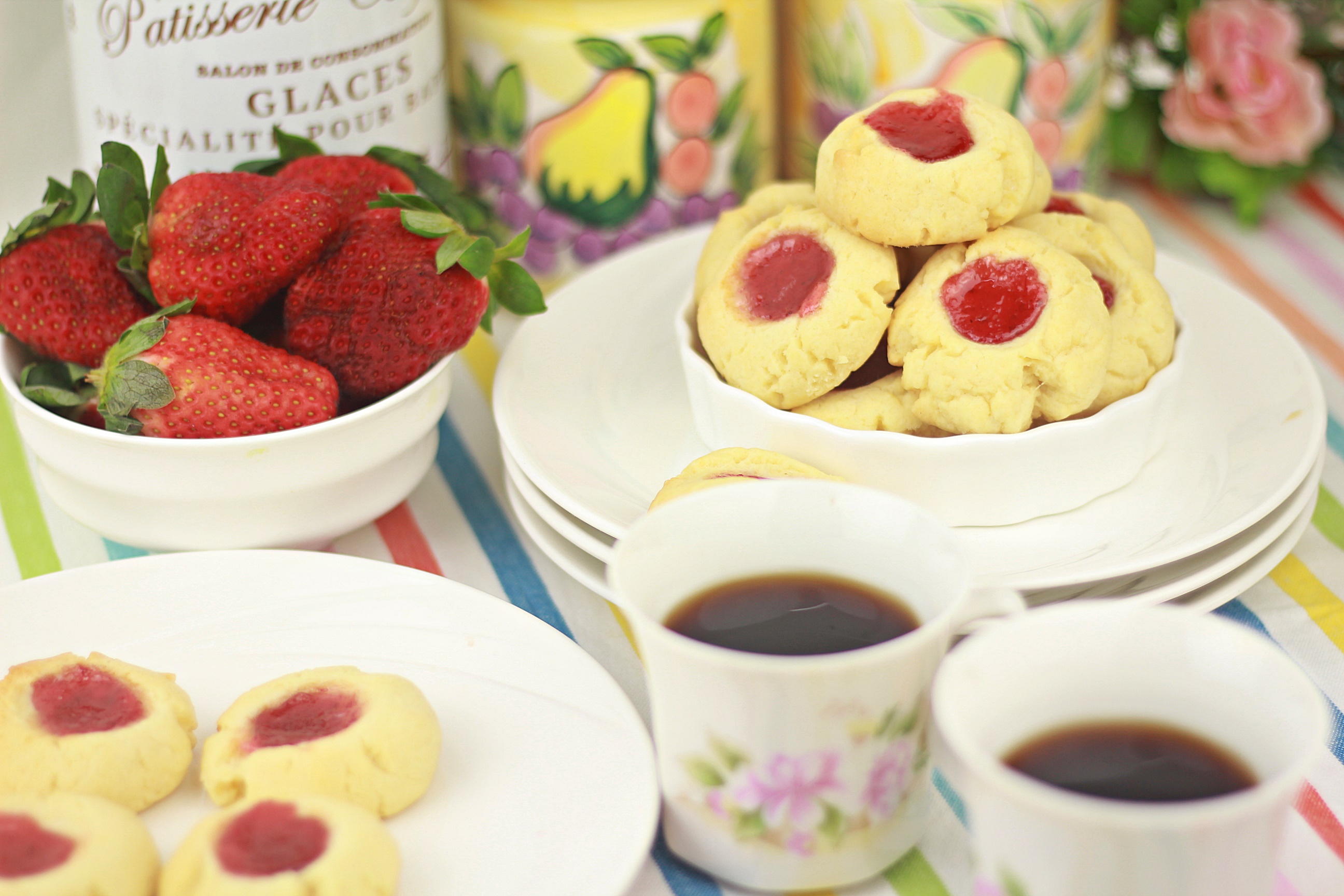 Nevertheless the names, they are the same and super delicious. Basic butter cookie with wonderful sweet jam in the center. They are great as a meetup gift, so be sure to double or even triple the recipe! It will sure be gone in just a few hours time.