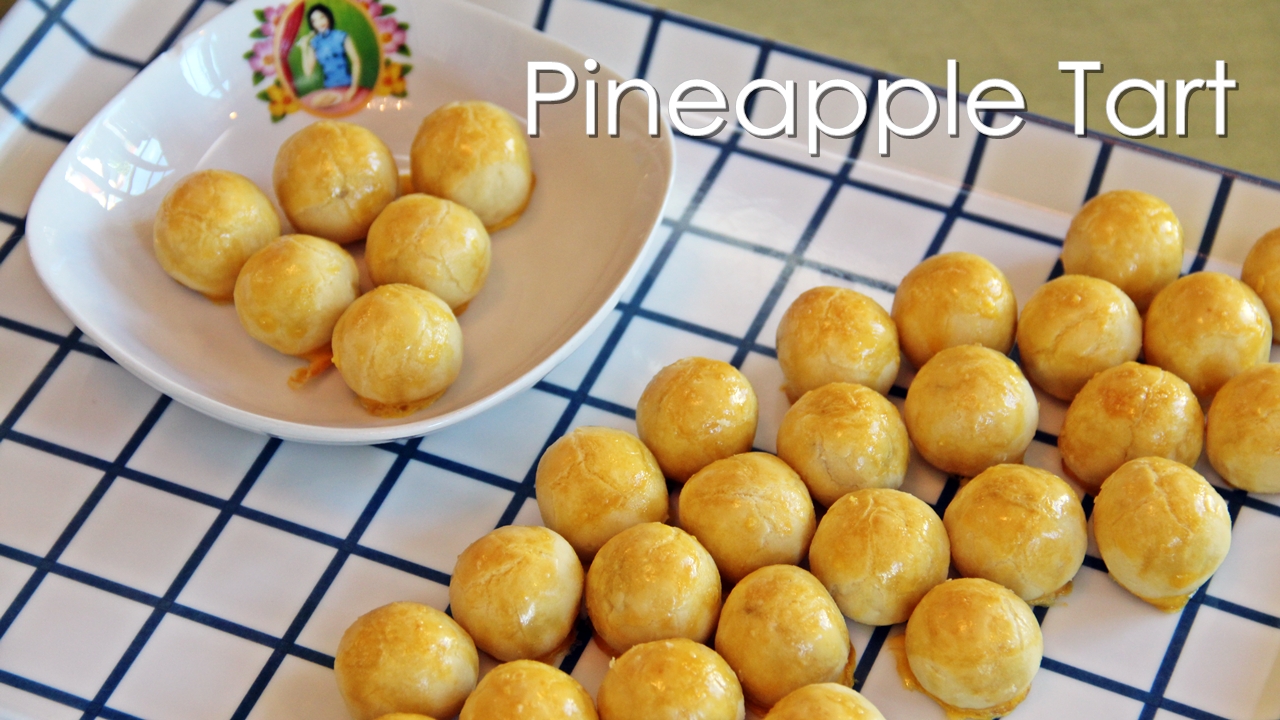 Pineapple Tart – Enclosed – Chinese New Year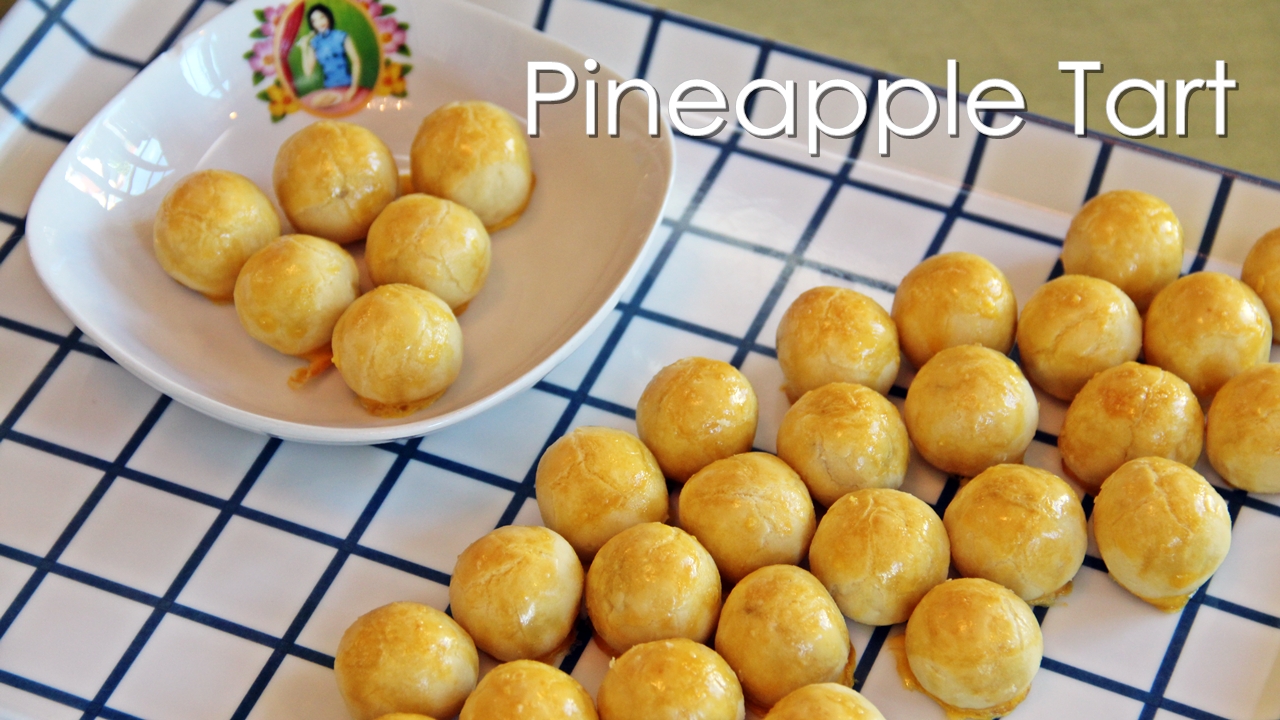 I will show you how to make pineapple tart or roll (or ball…) Anyway Singaporeans (so do Malaysian) loves to eat pineapple tart especially during Chinese New Year! And buying good pineapple tart at that period can go up to $25 SGD dollars. How expansive! Why not make yourself with those simple ingredients? I think a good pineapple tart should have a buttery salty flavor for the crust and good balanced ratio of crust to filling. I just love that this recipe gave a melt-in-effect when you bite into it. I remembered making quite a few different batches of pineapple tart and finally found the right ratio.
If you have not tried pineapple tarts before, you should try now! Is just this good!

Just look at those tarts. Golden rich, evenly shaped. Not to brag but it is all worth it even though I have to stand there for hours just to roll everything out with my helper in my hot kitchen. Erh…. I can ensure you that my recipe will not go wrong. This recipe was given by my mother who is an Chinese-Indonesian and she used to bake and sell those tarts at the market. My aunties were pushing me for more of these tarts. Sigh, I know they loved it but it is just so troublesome. But, I'll still always make some for Chinese New Year because it's special.

Pineapple Tart (Closed)
2014-11-11 14:11:35

Serves 120
For the Pineapple tart
550 grams of plain flour
300 grams of unsalted soften butter (Please use a good brand)
2 egg yolks
1 egg white
2 tbsp of icing sugar
3/4 tsp of salt
500+ grams of pineapple filling. (amount may be differ)
For the egg wash
1 egg yolk + 1 tablespoon of water. (you may need more, I have used 3 egg yolks)
Instructions
In a large bowl, add in soften butter and icing sugar.
Cream them together till light colour.
Add in egg yolks and white.
Mix well
Add in plain flour and salt.
Using your fingertips, rub the flour and batter together into a dough
Continue to knead for another 30 to 60 seconds.
Let it rest at least for 30 minutes.
While the dough is resting, roll out pineapple filling into balls, each weigh 4 grams. (depending on the amount of filling you want, the recommended weights are 4-5 grams)
After 30 minutes, roll out the dough into balls, each weigh 7 grams.
Flatten the dough, put 1 pineapple filling into the centre. Wrap into a ball, and roll again to make sure there's no wrinkles. (You also want to make sure that no visible of the filling, or else it will crack)
Lay parchment paper onto your baking tray, add your roll out tart onto it. Make sure to leave about 1 cm spacing.
Egg wash them.
Put it in your preheated 180C or 160C fan-forced oven for 19-20 minutes.
Egg wash them again. Put it in your preheated oven for another 4-5 minutes.
Cool them in the baking tray for 5-10 minutes, transfer into container.
Continue a few batches till you have used up all the dough.
Notes
In case you guys ask,"Hey, can I use a stand mixer?"
Yes you can. Using the beater, a stand mixer will give you more melt to mouth effect.
(In fact, it is much faster)
1. Cream softened butter and icing sugar on high till light in colour.
2. Add in eggs, beat till combine.
3. Stop and add in plain flour and salt.
4. Continue to beat on low speed it starts to form a dough.
5. Give it another good 15-20 seconds.
6. Stop, take and knead for another 10 seconds to make sure it is evenly mix.
TheZongHan https://thezonghan.com/