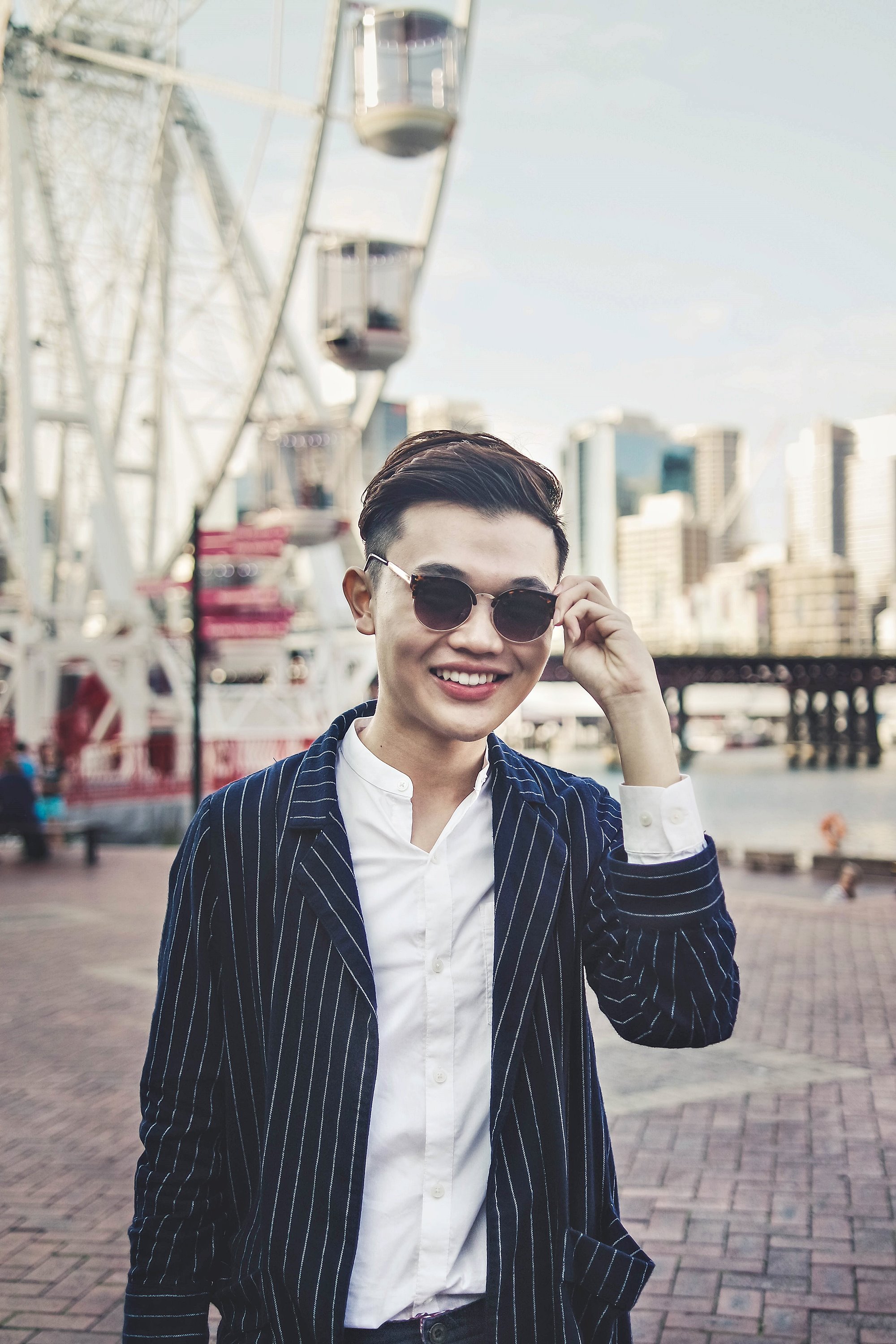 #OOTD – Dazzling Darling Harbor of Syndey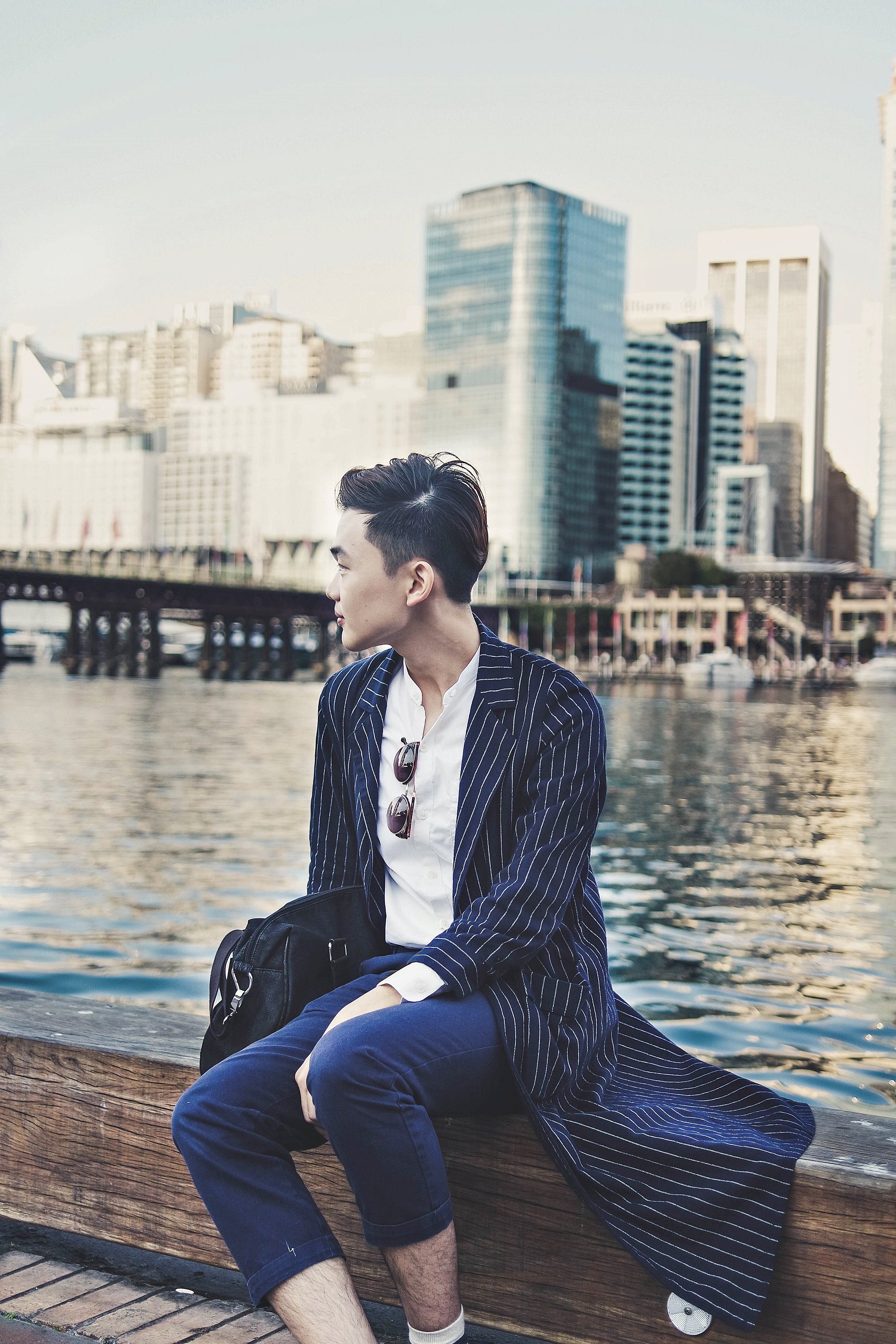 Darling Harbour has plenty of good restaurants to pick from and a stroll around the pier will allow you to see the vibrant cosmopolitan buzzing city of Sydney.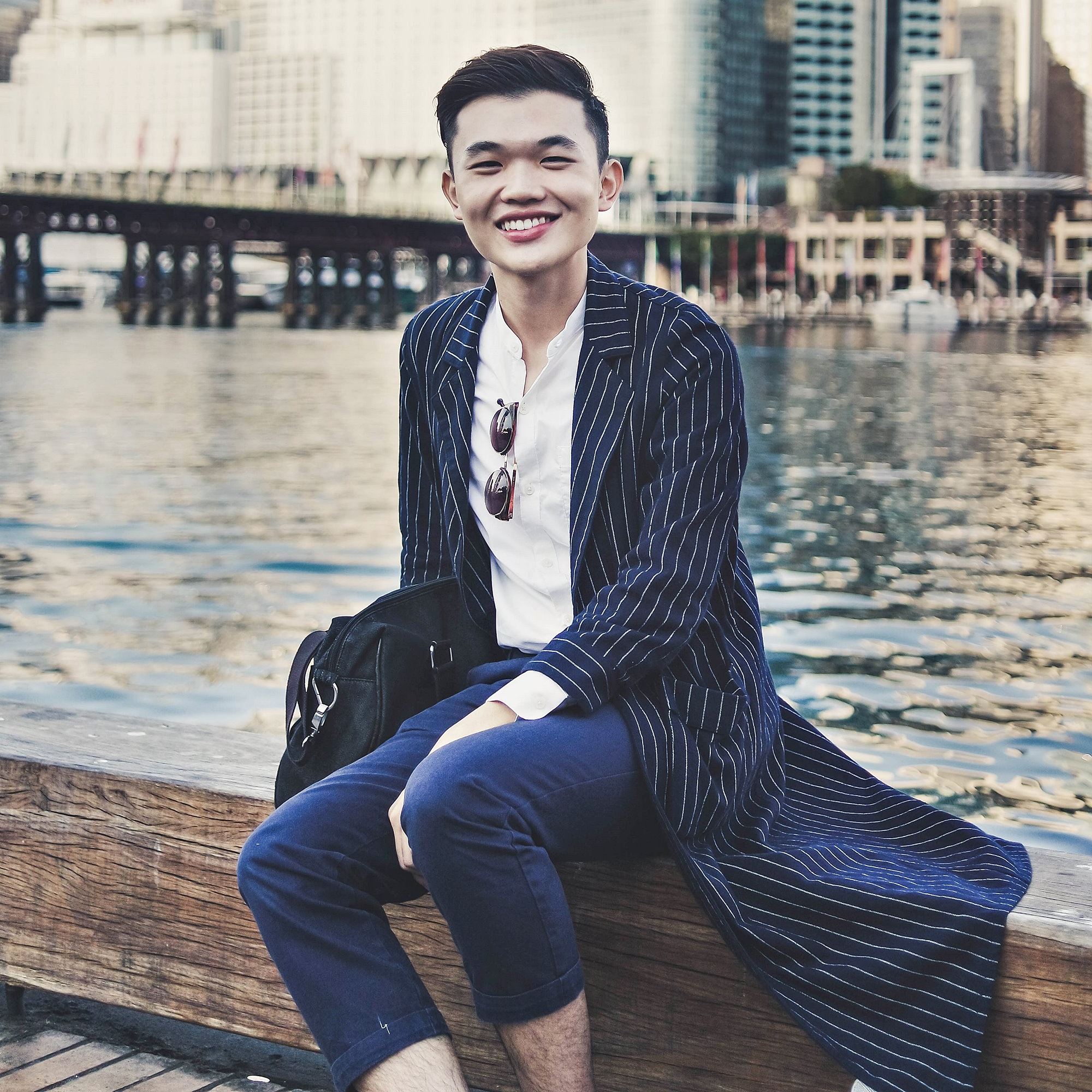 The area also features some of Sydney's popular attractions like Sea Life Aquarium, Wildlife Zoo, Chinese Garden of Friendship and many more! It got to be one of your destination points when you visit Sydney.
Coat: Black Number| Shirt: Uniqlo | Innerwear: Uniqlo AIRism | Shoe: Skechers | Bag: dENiZEN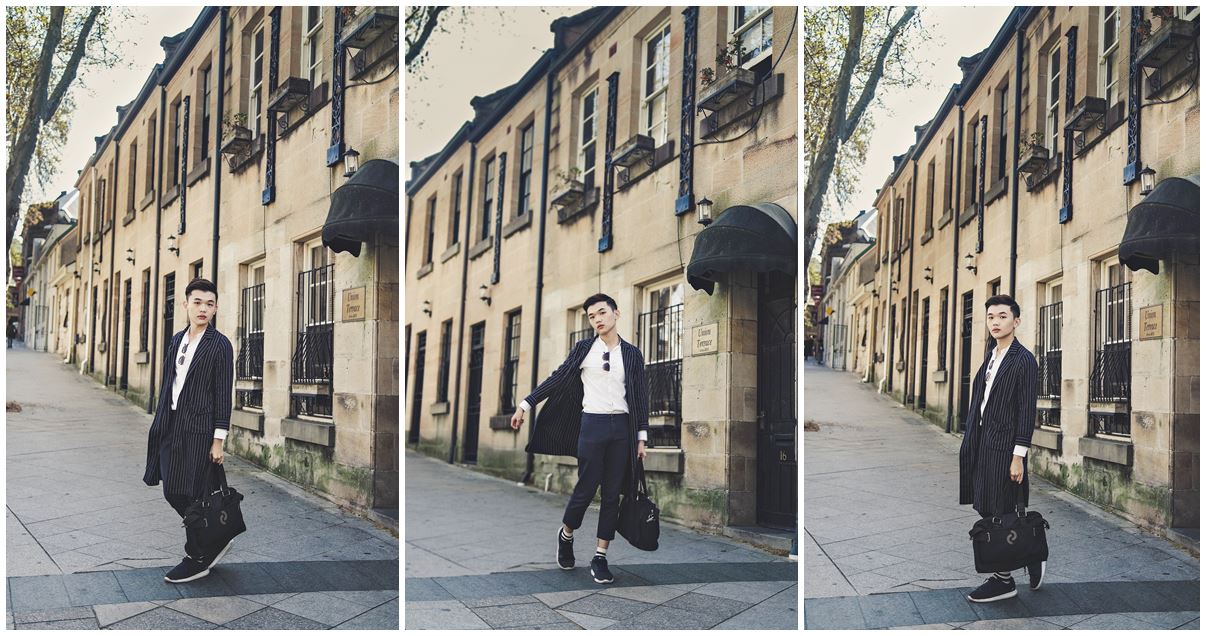 You may think that wearing a coat is impossible in Singapore. But, choosing the right material will make it tolerable and possible! Selecting a coat that isn't very thick will help you to be more comfortable when wearing under the hot weather of Singapore. If you want something even more cooling and casual, wear a white t-shirt instead of a shirt.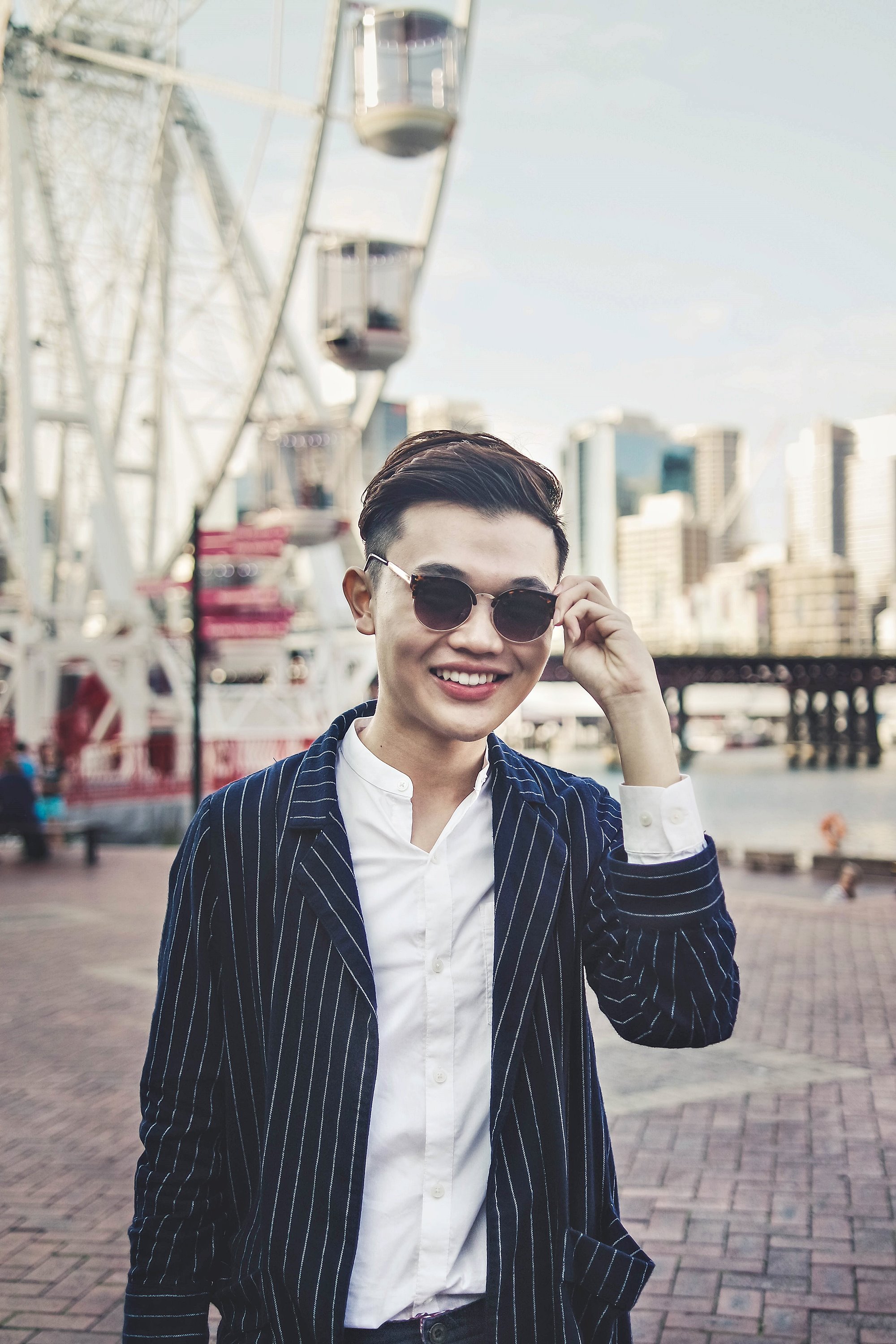 I also enjoy using UNIQLO's AIRism innerwear wherever I go because it provides me cool and comfy feel to it, making my journey around our pretty island more bearable. I know it may sound a little absurd when I tell you to wear an innerwear shirt, to a t-shirt and a long coat in Singapore. But, when you choose the right material combinations, you can actually still pull it off for a more outstanding look!