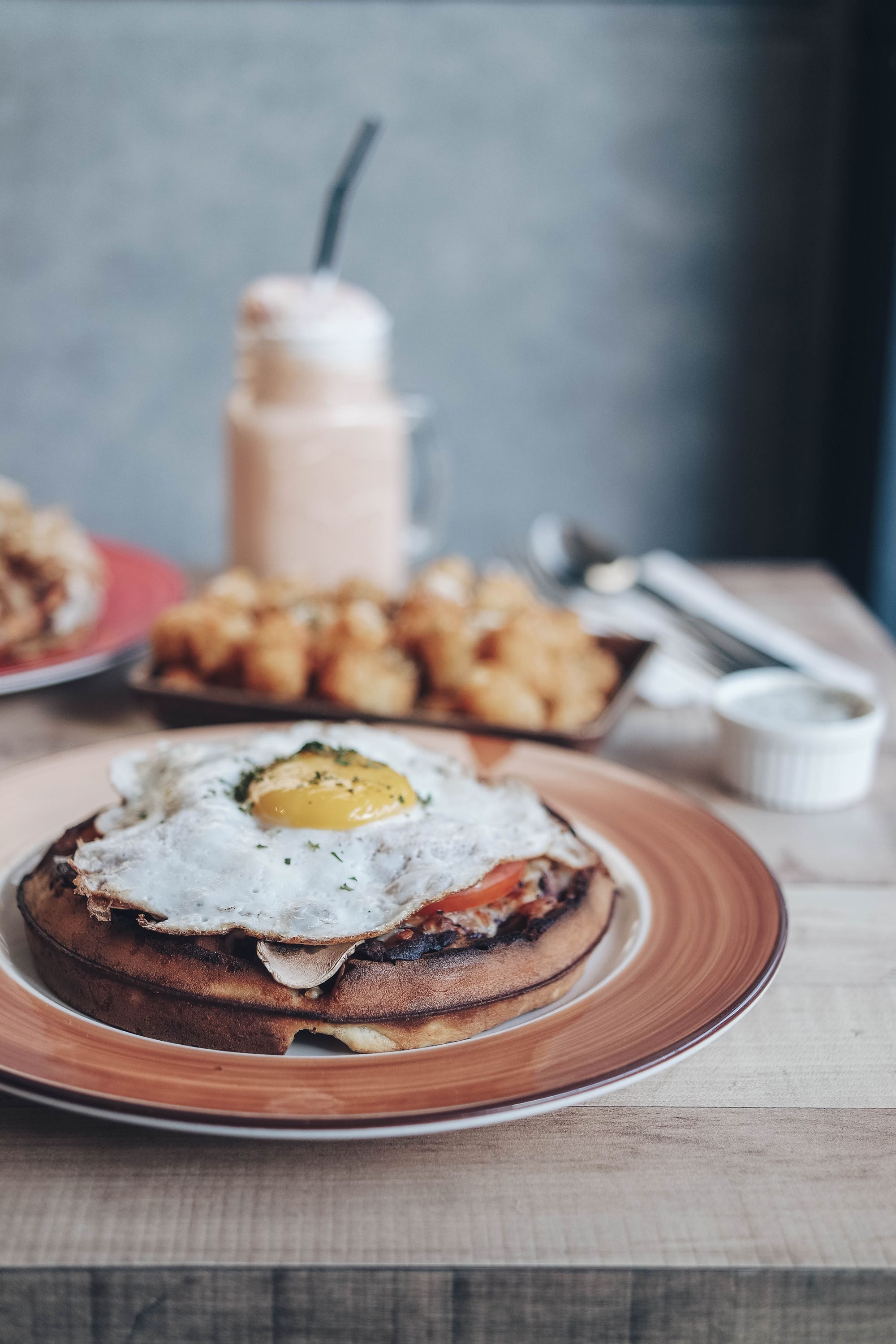 Common Chefs Bistro & Café – Hipster Cafe Of The North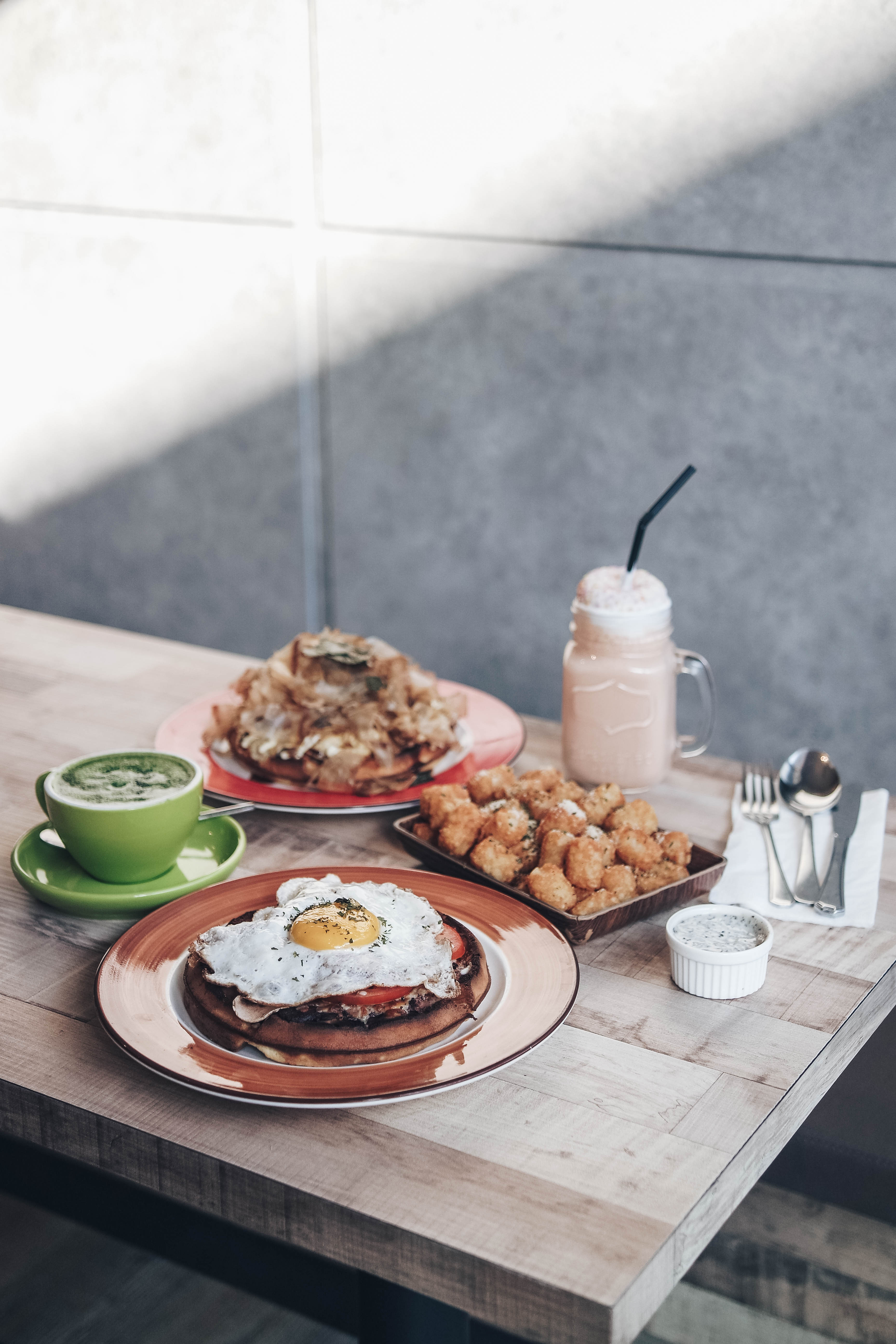 Simple, innovative and delighting. The hipster cafe of the North, also known as Common Chefs Bistro & Café is indeed a lovely spot to gather with family and friends to have brunch with.With their new menu dishes like my favorite Wazza (Pizza + Waffles) and refreshing Tacos, it If you stay around Sembawang, be sure to check out Common Chefs!
Recently, they have come out with a new menu dishes like my favorite Wazza (Pizza + Waffles) and refreshing Tacos that would totally delight you!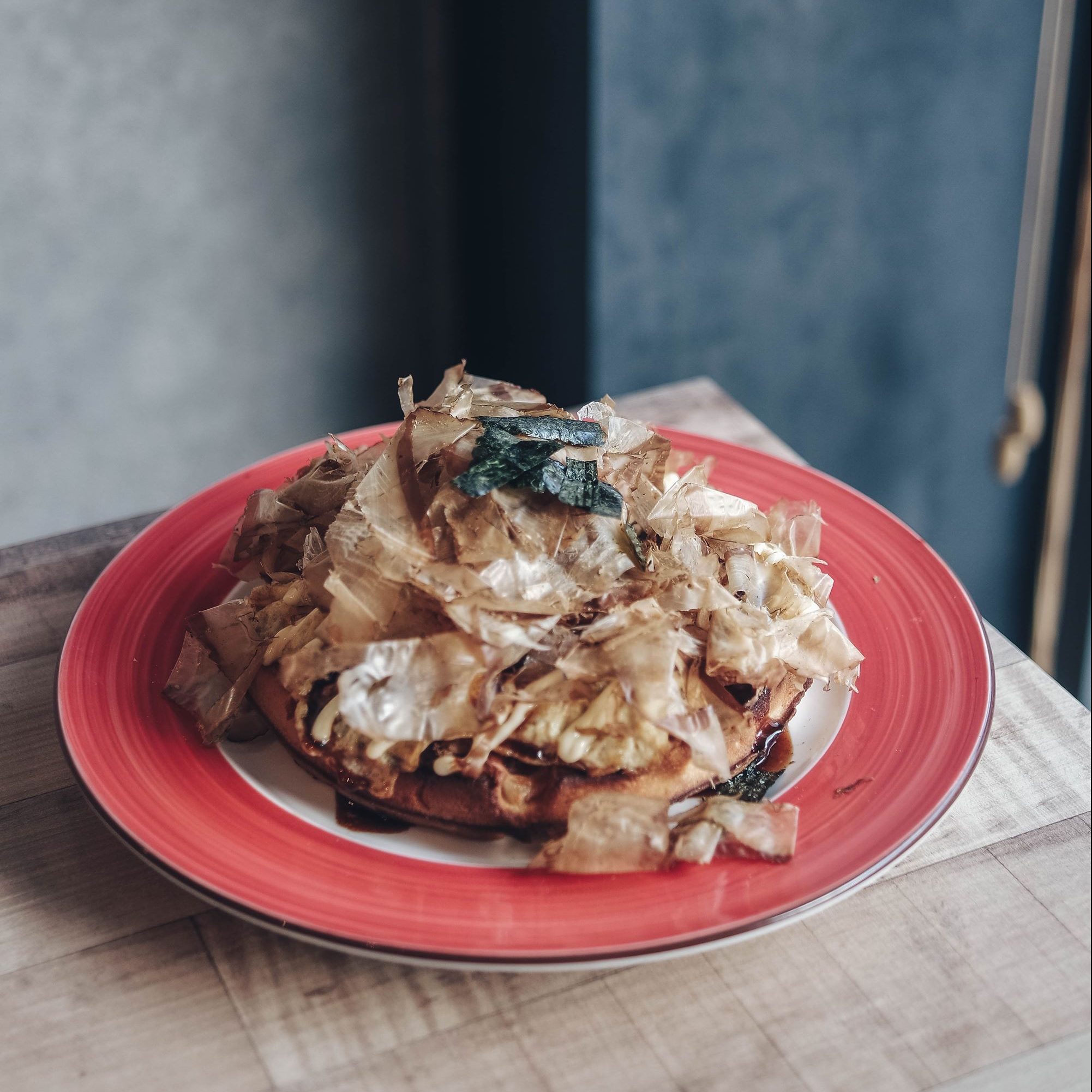 Ever wondered how would Osaka's Okonomiyaki and Waffles be like when combined together?
Instead of cabbage, it was served with waffles and I found it intriguing to try it out. Okonomiyaki Wazza was actually surprisingly not bad. For someone who likes Takoyaki or Okonomiyaki, make sure to try it out!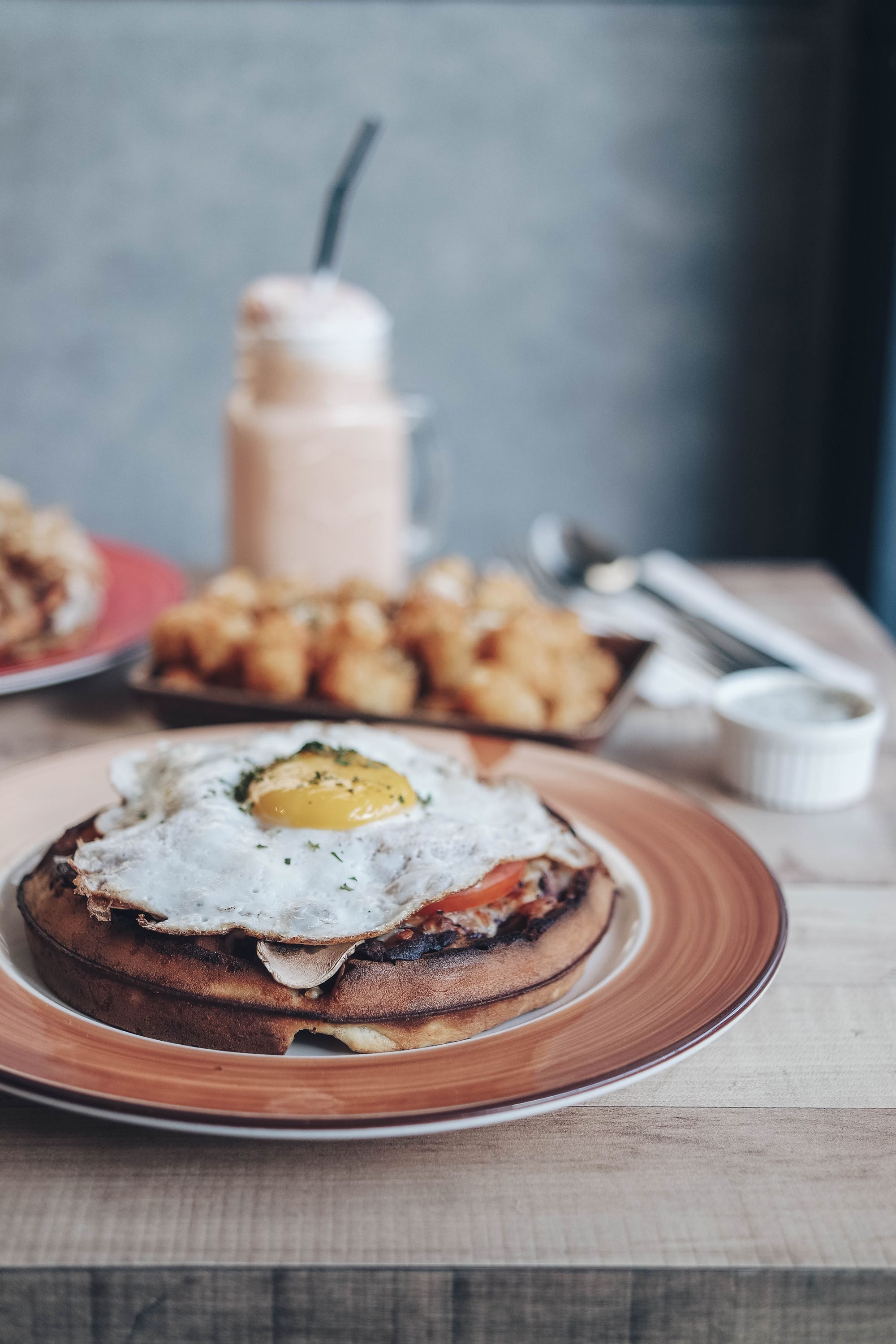 But, when it comes to my favorite Wazza, I still prefer their Full Breakfast Wazza!
Good classic waffles served with crispy bacon, grilled tomatoes and hearty sunny set egg, it was indeed a full breakfast! I mean with these combinations, it can't go wrong right?
I do hope, however, is that they offer their customers to choose either bacon or sliced sausages.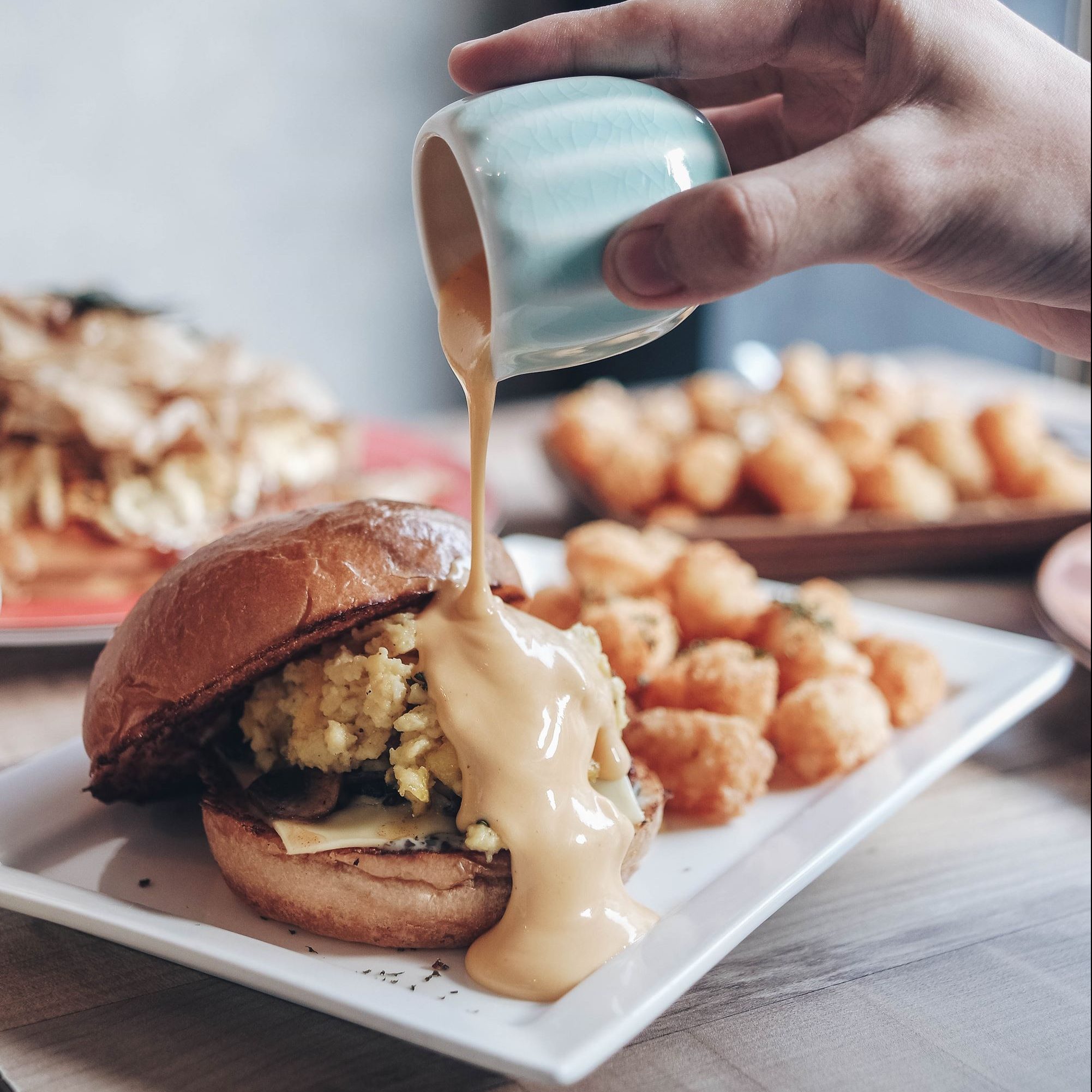 Flavourful chorizo (pork) patty and scrambled eggs, paired with mountainful drizzle of nacho cheese, it was dead sinful. I know that I will not be a Rich Man after I eat this burger, but I know that it was incredibly rich and delicious. If you are looking for something that is full of flavors, choose this!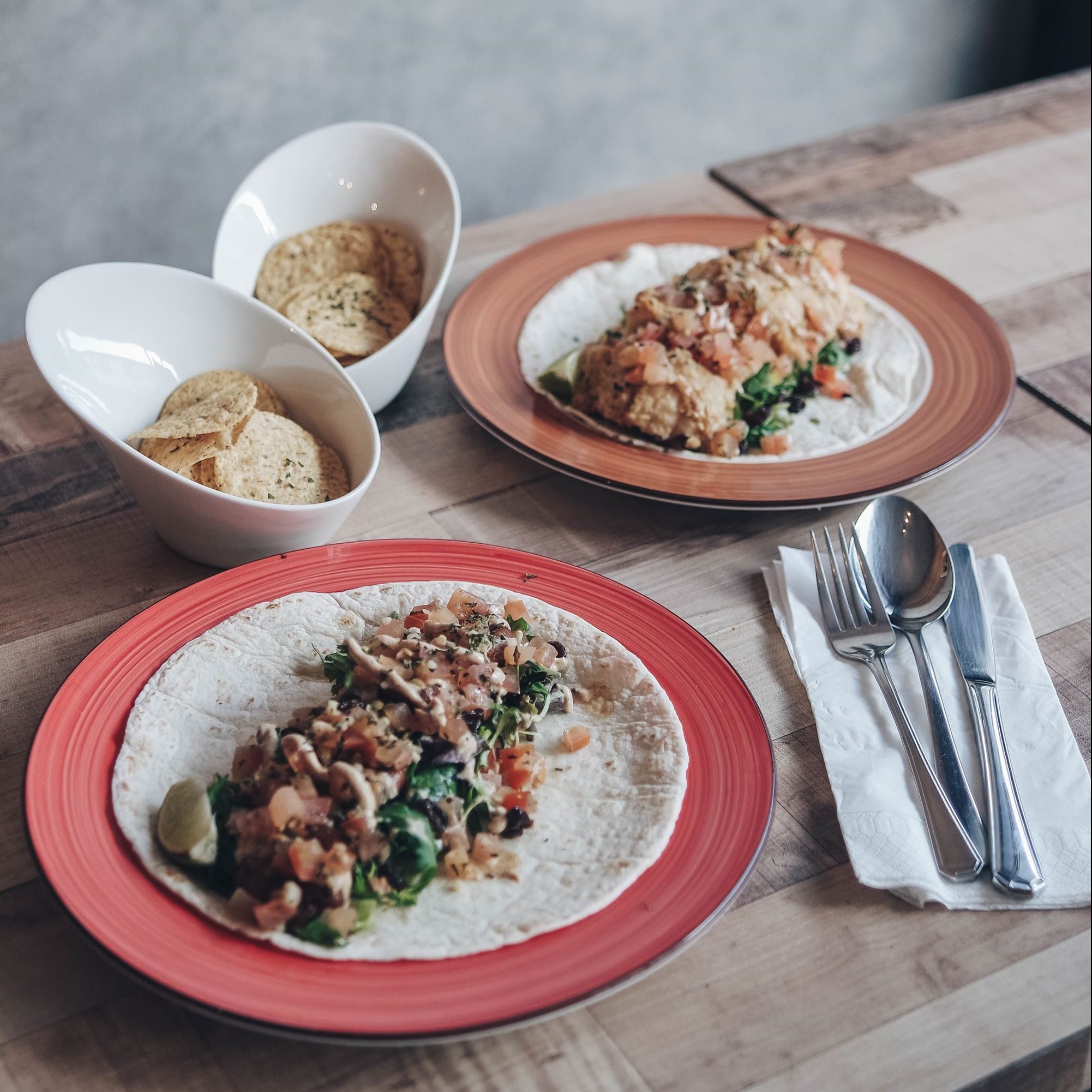 Though the menu says tacos, it was actually more like burritos. I like the combination of lime, fresh cubed tomatoes, and the seasoning, but I feel that I will like it better if it was actual tacos or crips.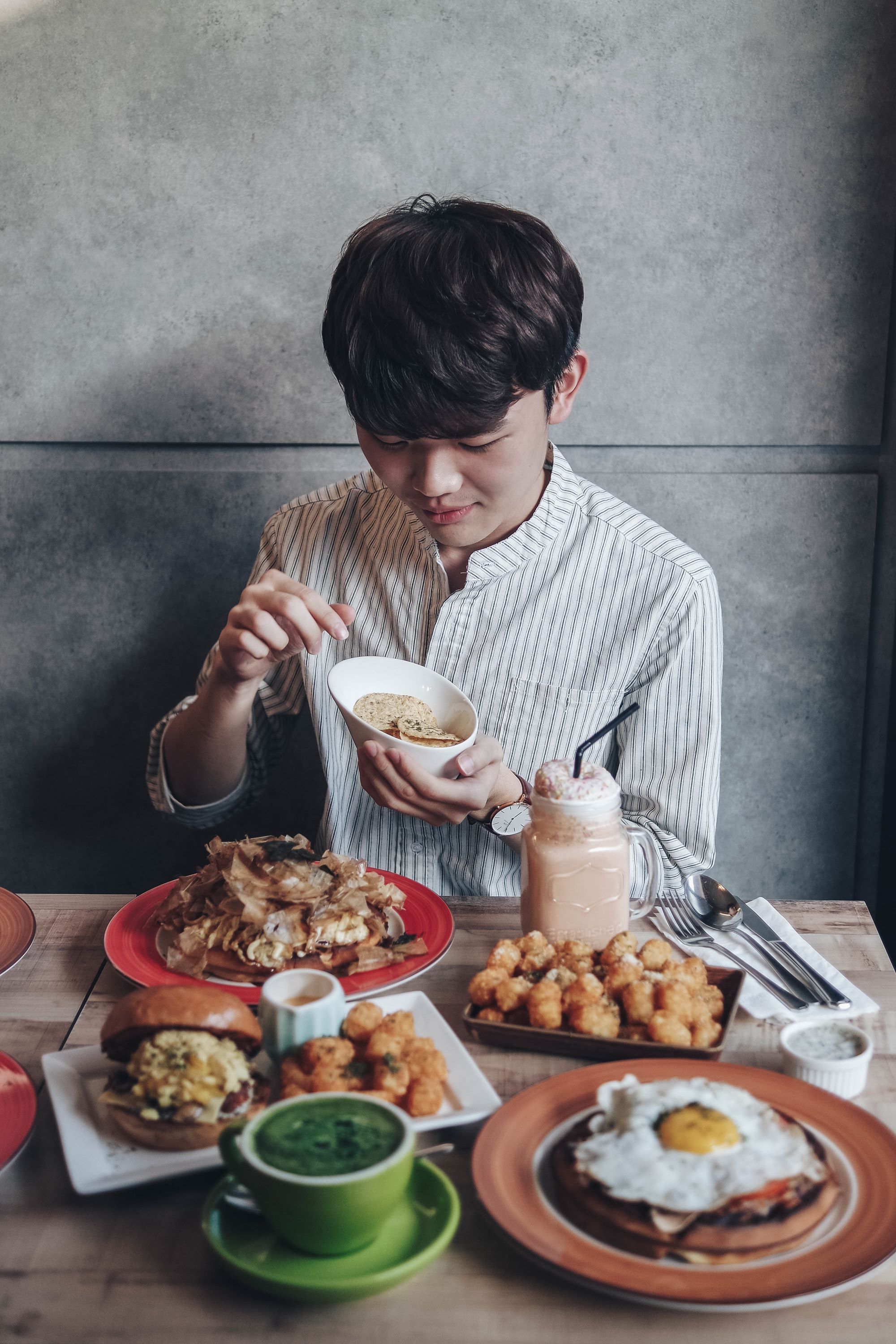 –
Common Chefs Bistro & Café
Contact: +65 6659 1208
Address: 8 Jalan Legundi, #01-13, 759274
–