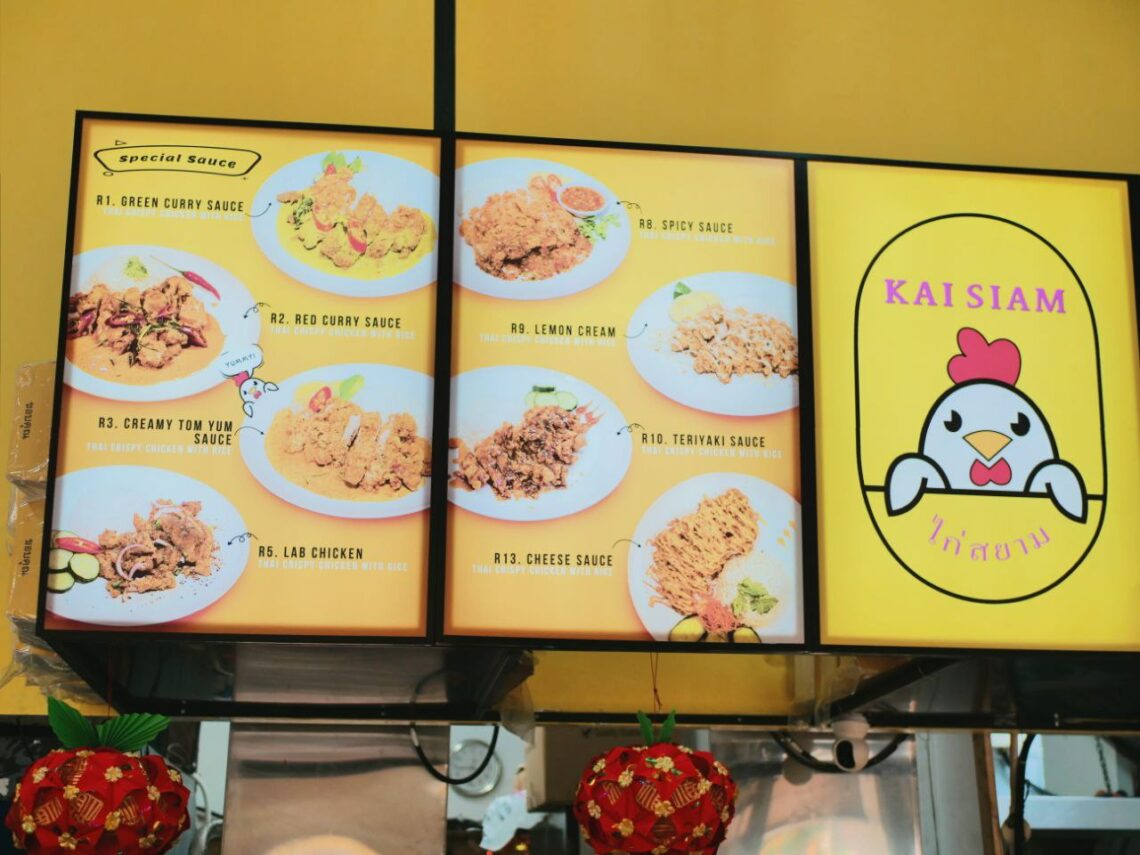 Kai Siam – Amazing Food to try after driving lessons at SSDC Woodlands driving test center
Driving lessons are never easy, and you have to undergo intense hours of driving on the road and be under instructors' strict supervision. Now you have finished your driving lessons at SSDC Woodlands driving test center and it's time for you to look for a great meal nearby to reward yourself. It's always a huge challenge to find a food place that can excite and make you look forward, especially after driving lessons at woodlands driving center.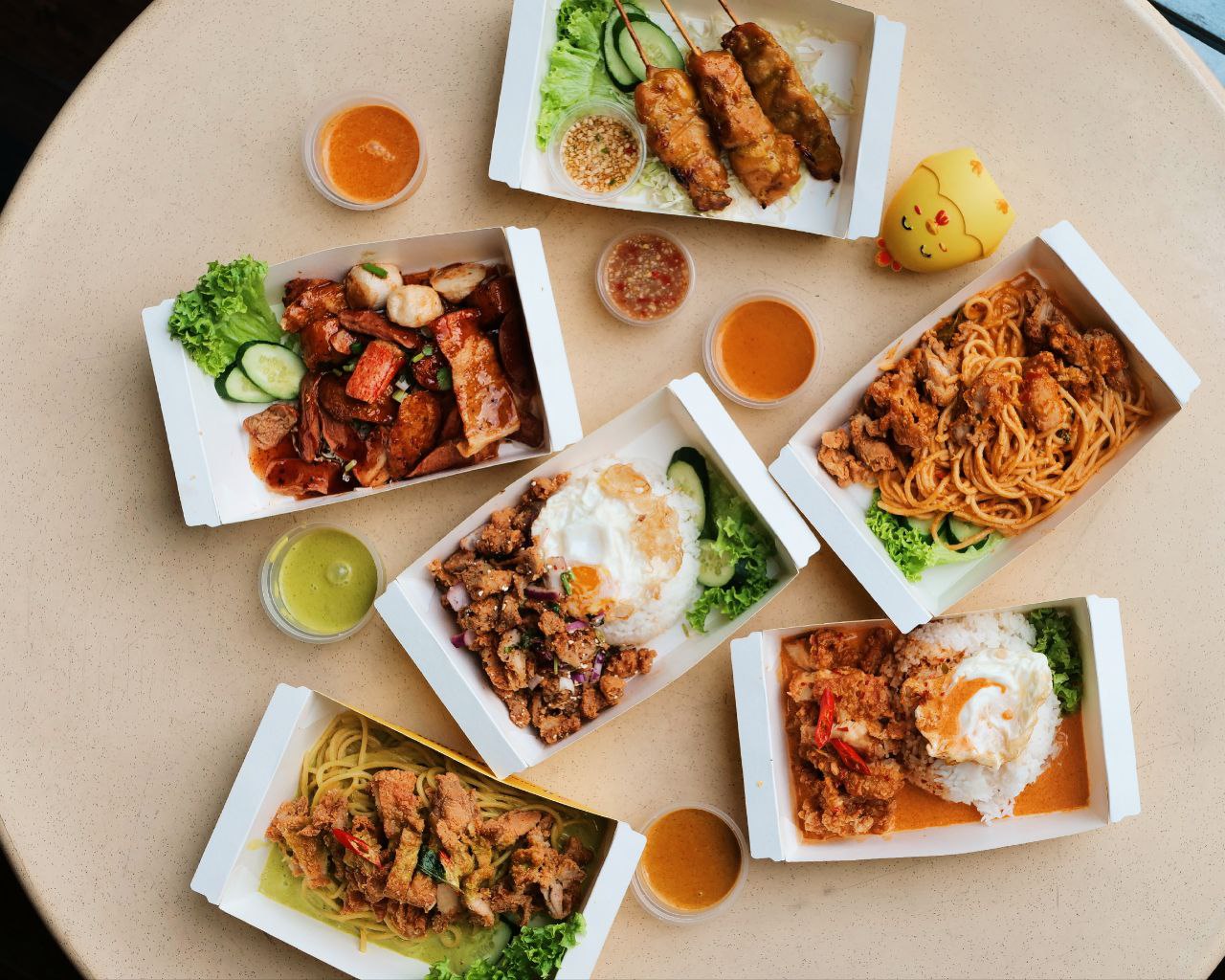 Hence, we are excited to share with you some truly unique and delicious Thai-fusion fried chicken we managed to hunt down while scouting the good food area around SSDC. We highly recommend that if you're in the mood for Thai Food and Fried Chicken, look no further than Kai Siam Thai Fusion Fried Chicken Eatery in Woodlands, Singapore. This one-of-a-kind eatery is helmed by a team of experienced Thai cooks who are passionate to bring authentic flavors and techniques to the table, yet with a modern twist of fusion using specially selected condiments flown in directly from Thailand.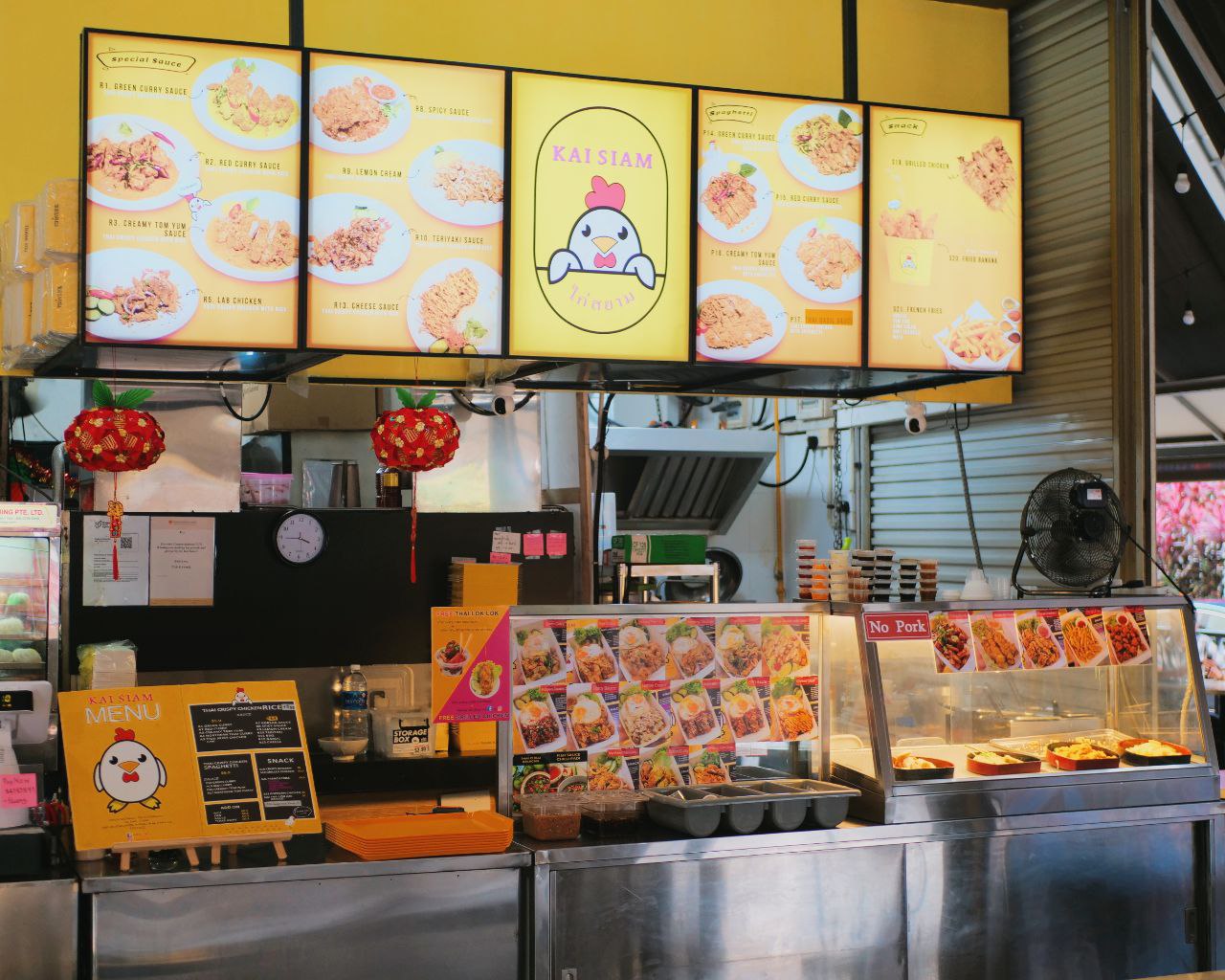 The humble eatery serves up some of the best Thai-inspired fried chicken dishes in the city, and it's quickly becoming a go-to spot for those at Woodlands and SSDC. There are many variations of sauces to pair with their fried chicken, so we are sure there would be something for everyone. What's more, all ingredients are Halal-certified, so our Muslim followers can feel free to check out if you guys are interested too! Drive with confidence and safety with Woodlands driving center.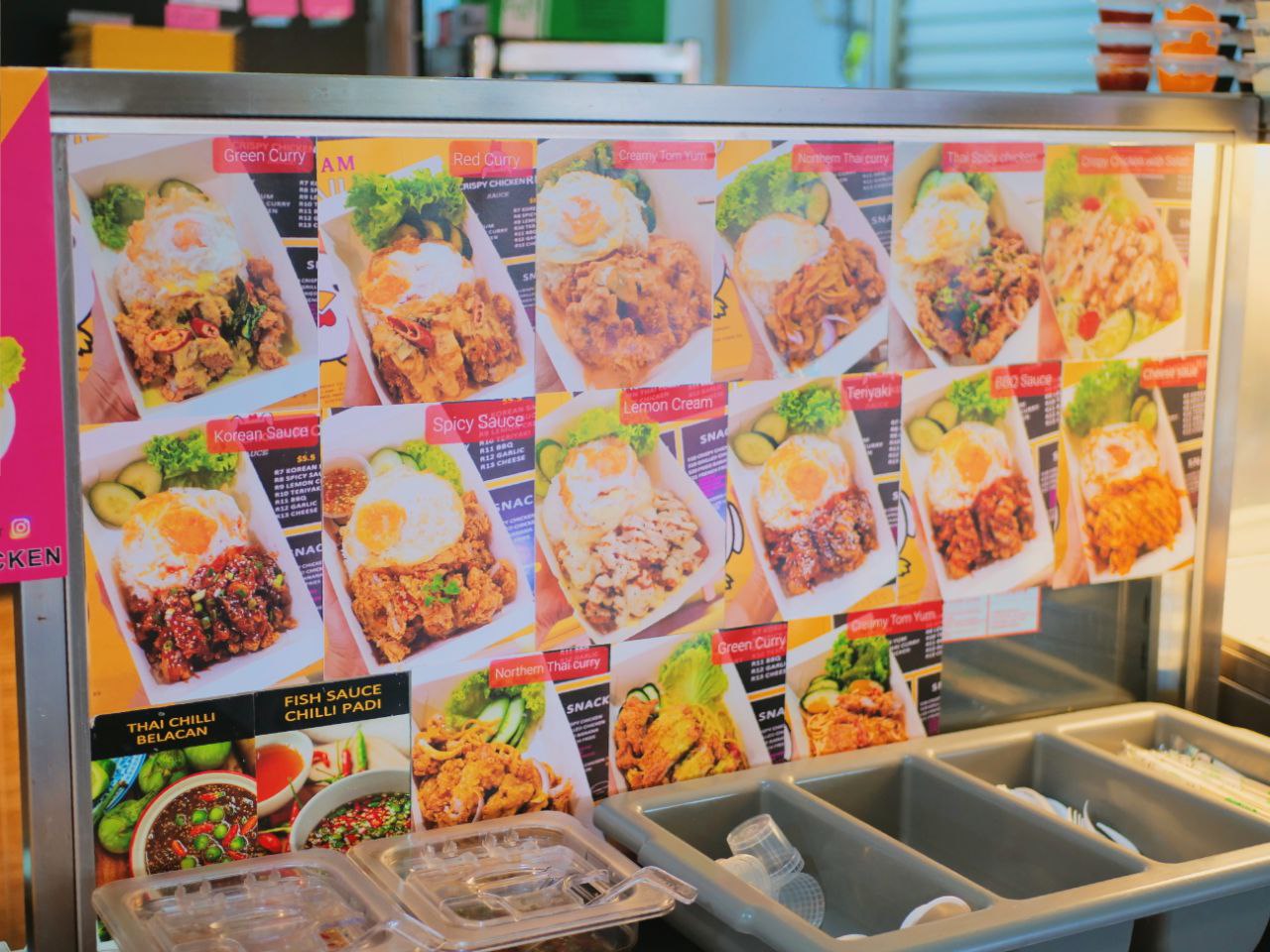 Kai Siam's modern design sets it apart from other dining places in the area, offering a visually appealing outlook to complement the delicious cuisine. The unique blend of Thai and fusion flavors provides a taste of Thailand right here in Woodlands, Singapore. Whether you're a fan of Thai cuisine or simply looking for something new, Kai Siam is sure to satisfy you.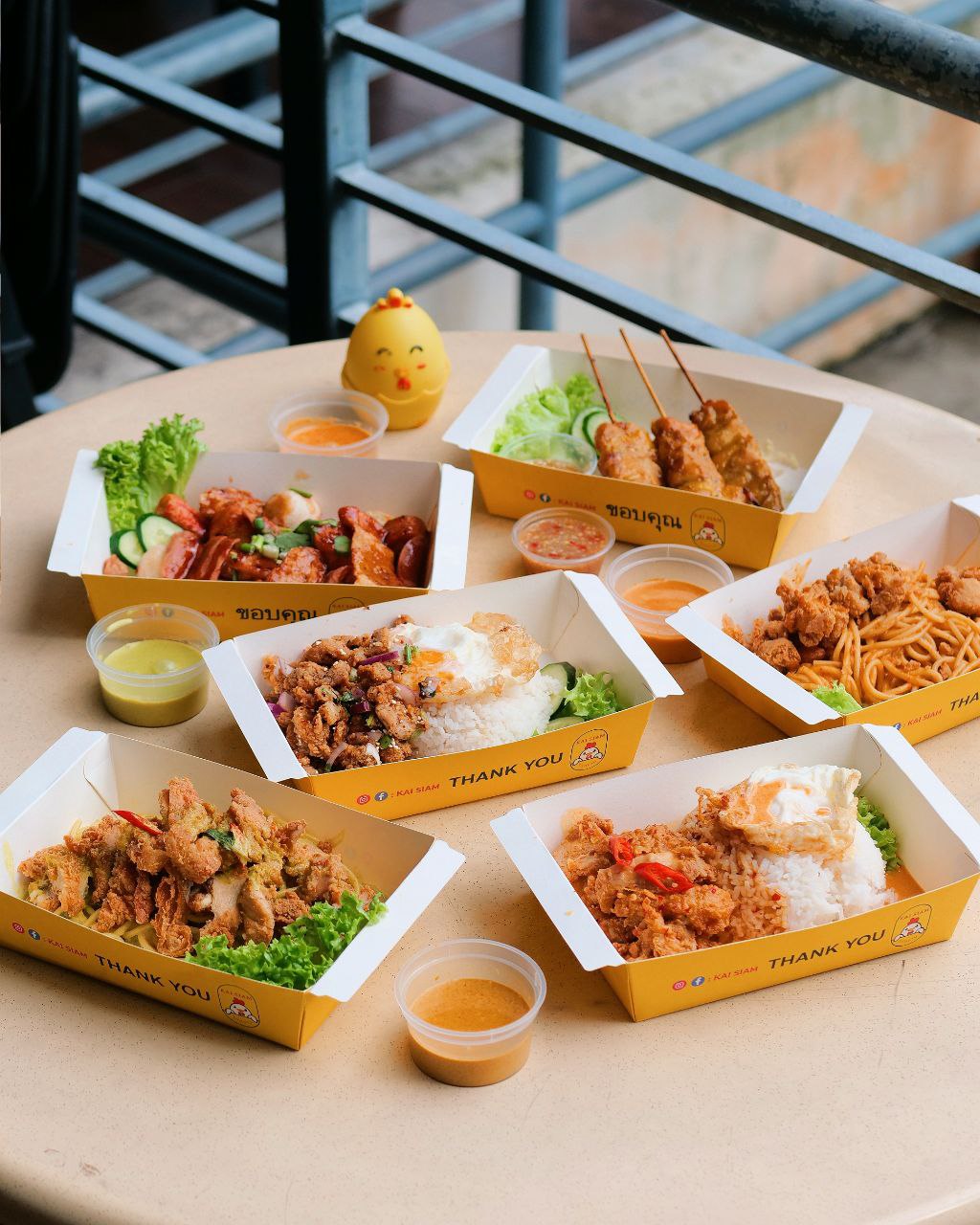 The moment you arrive at Kai Siam, you will be greeted by the mouth-watering aroma of crispy, golden-brown chicken. Even though it is located in a traditional food canteen, it makes it even more unique to experience and enjoy a completely different genre than we are normally used to. The open kitchen gives diners a glimpse of the chefs hard at work. The atmosphere is lively, perfect for family or friends to hang out for a good meal.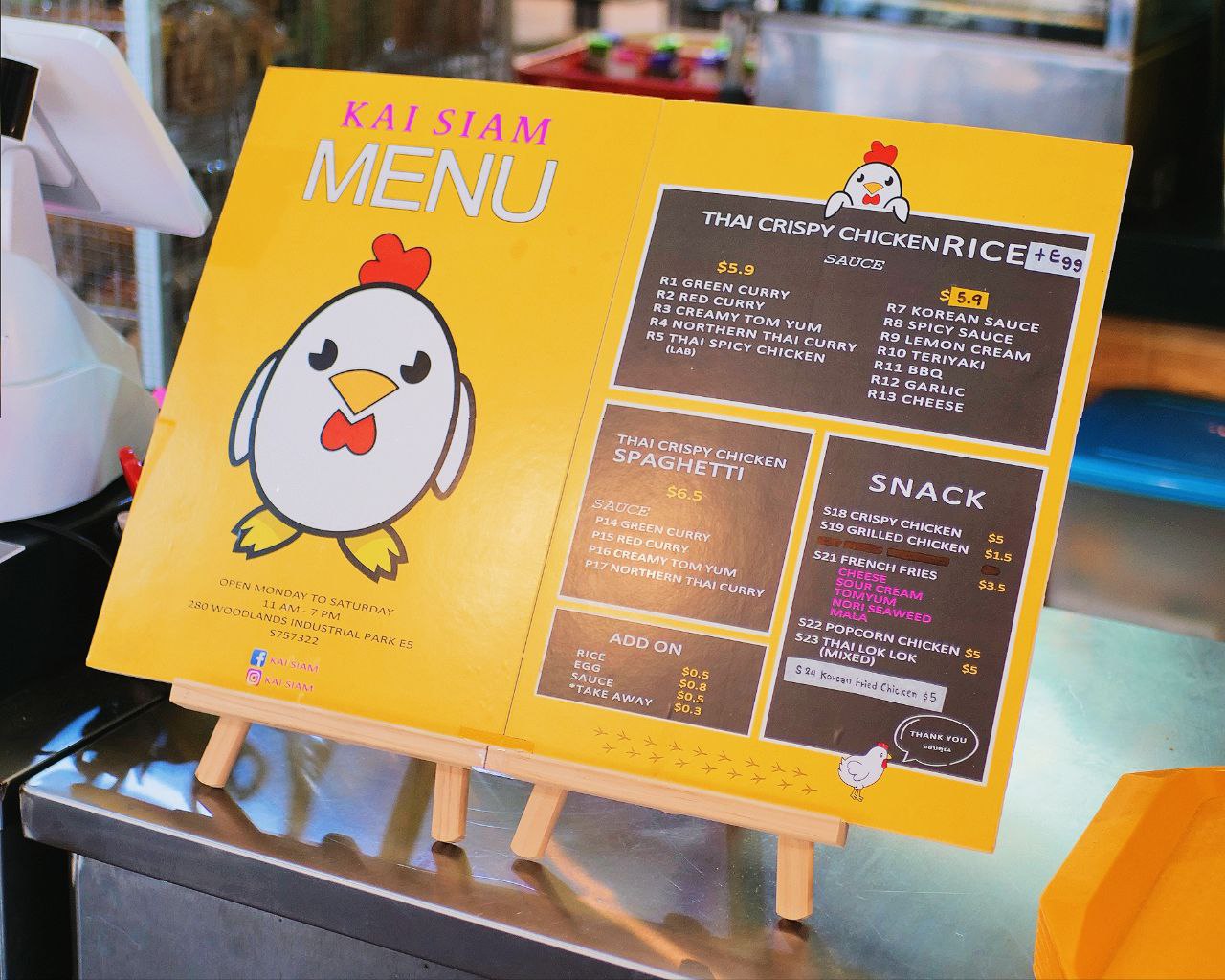 The menu at Kai Siam is straightforward and easy to navigate. There are a few different options and sauces available, serving either spicy, sweet, or savory flavors, all of which are cooked to order. The chicken is incredibly juicy and flavorful, with a crispy, shatteringly perfect crust. While the menu is easy to navigate, the variations are truly unique as it features a variety of Thai-fusion dishes that you won't find anywhere else in Singapore. Discover the ultimate driving experience with SSDC Woodlands Driving Center – the top-rated driving school for safe and confident driving!

Some of the must-try dishes include the Green Curry Chicken Spaghetti ($6.50), a dish that combines the rich and creamy green curry with spaghetti, creating a perfect blend of flavors and texture.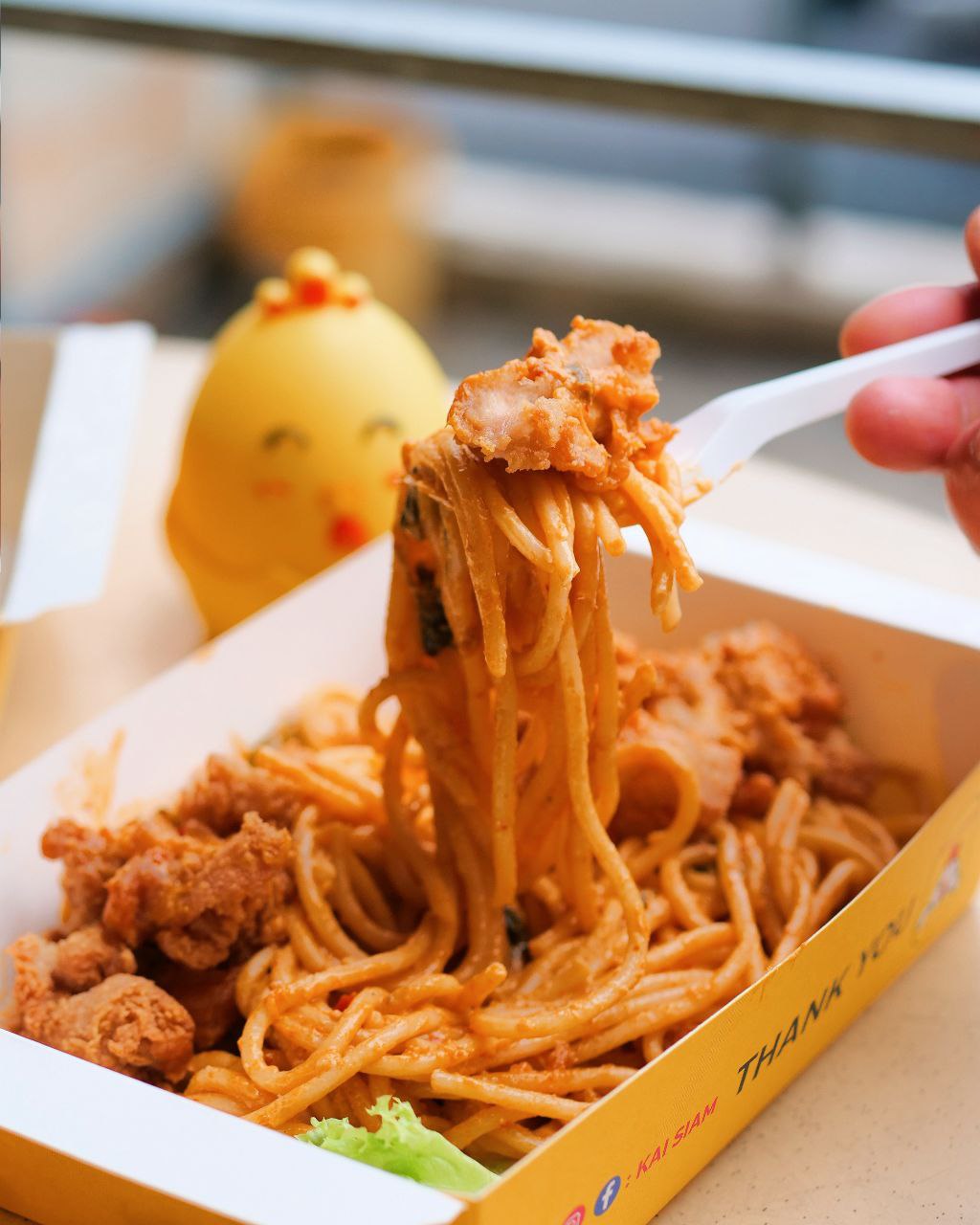 Another must-try dish is the Creamy Tom Yum Chicken Spaghetti ($6.50), which combines the classic Thai flavors of Tom Yum with spaghetti, creating a dish that is both comforting and satisfying. Now imagine a cold and rainy day, and just slurping on this creamy and tangy spaghetti. We are definitely drooling.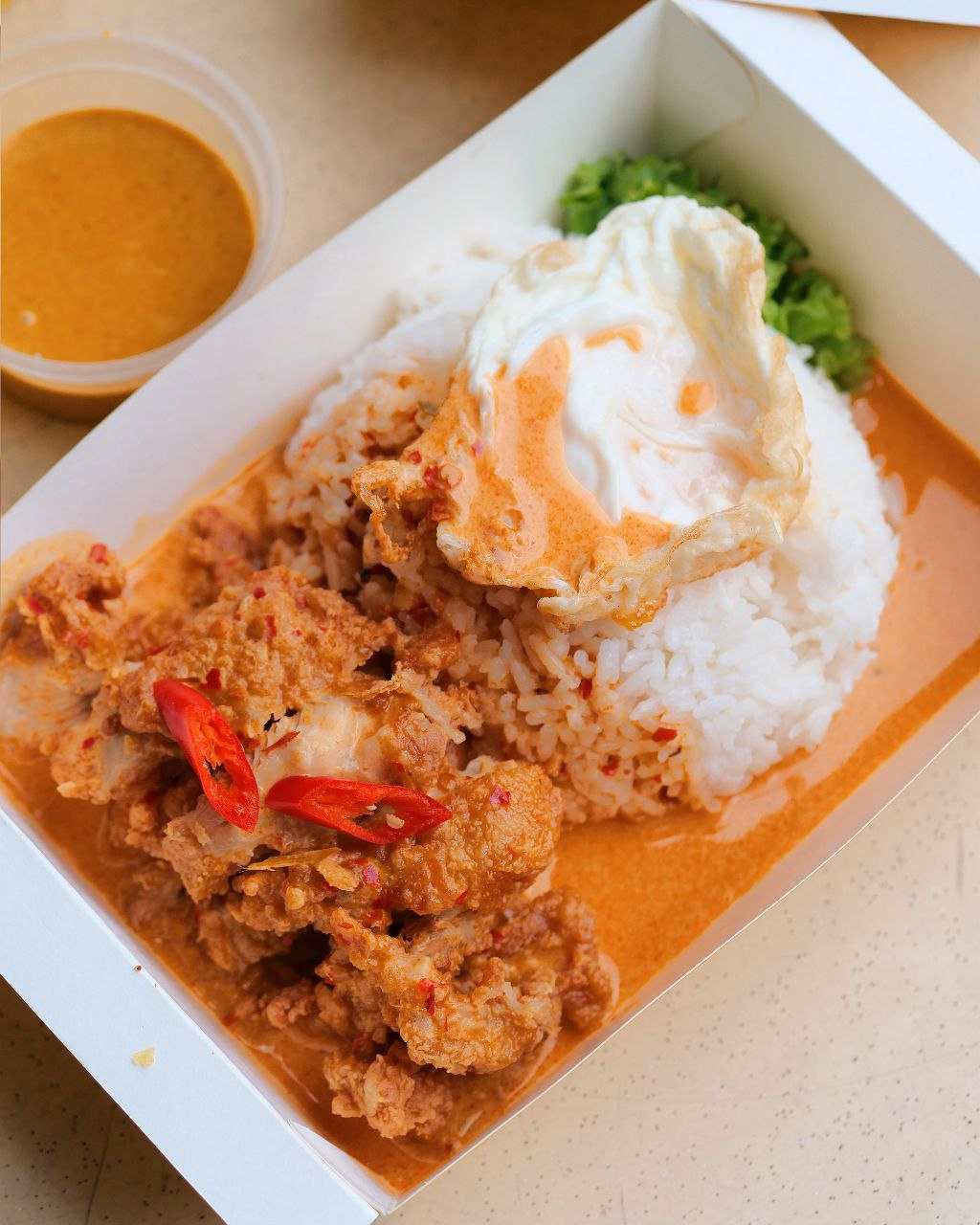 For a more traditional option, be sure to try the Northern Thai Curry Rice ($5.90), a dish that features a hearty curry served over steaming hot rice. This is the owner's personal favorite as this dish originates from their home town and it is indeed a unique flavor that we have not tried before.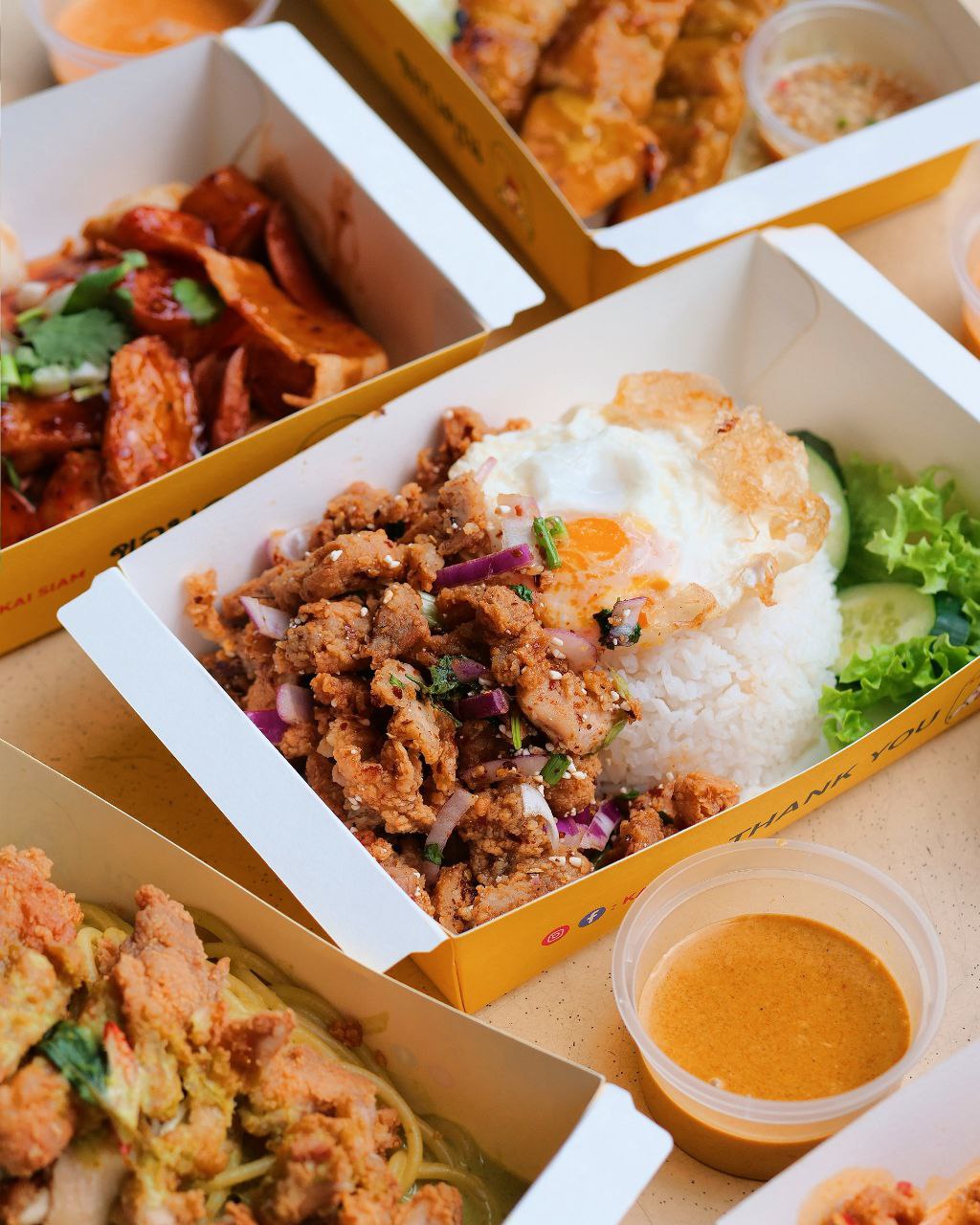 The Thai Spicy Chicken Rice ($5.90) is a great option if you are looking for tender and juicy fried chicken mixed with aromatic spices for a wonderful kick of flavors. This also happens to be one of our authors' favorites too! For spicy food lovers, this is definitely your go-to!
*If you are looking to up your spice level, we recommend you to let the owners know and they will gladly help you up the spice level for a spicy good meal and that's what we did!
Definitely, the star of the show is still their fried chicken. It is incredibly juicy and flavorful, with a crispy, shatteringly perfect crust. Their fried chicken is seasoned with a blend of herbs and spices that gives it a savory yet not overpowering taste. Nevertheless, what we feel that Kai Siam stands out from the crowd is definitely their various unique sauces and ways of preparation while ensuring that they are delicious. We almost can't resist trying every single dish there. Time for you guys to try on our behalf!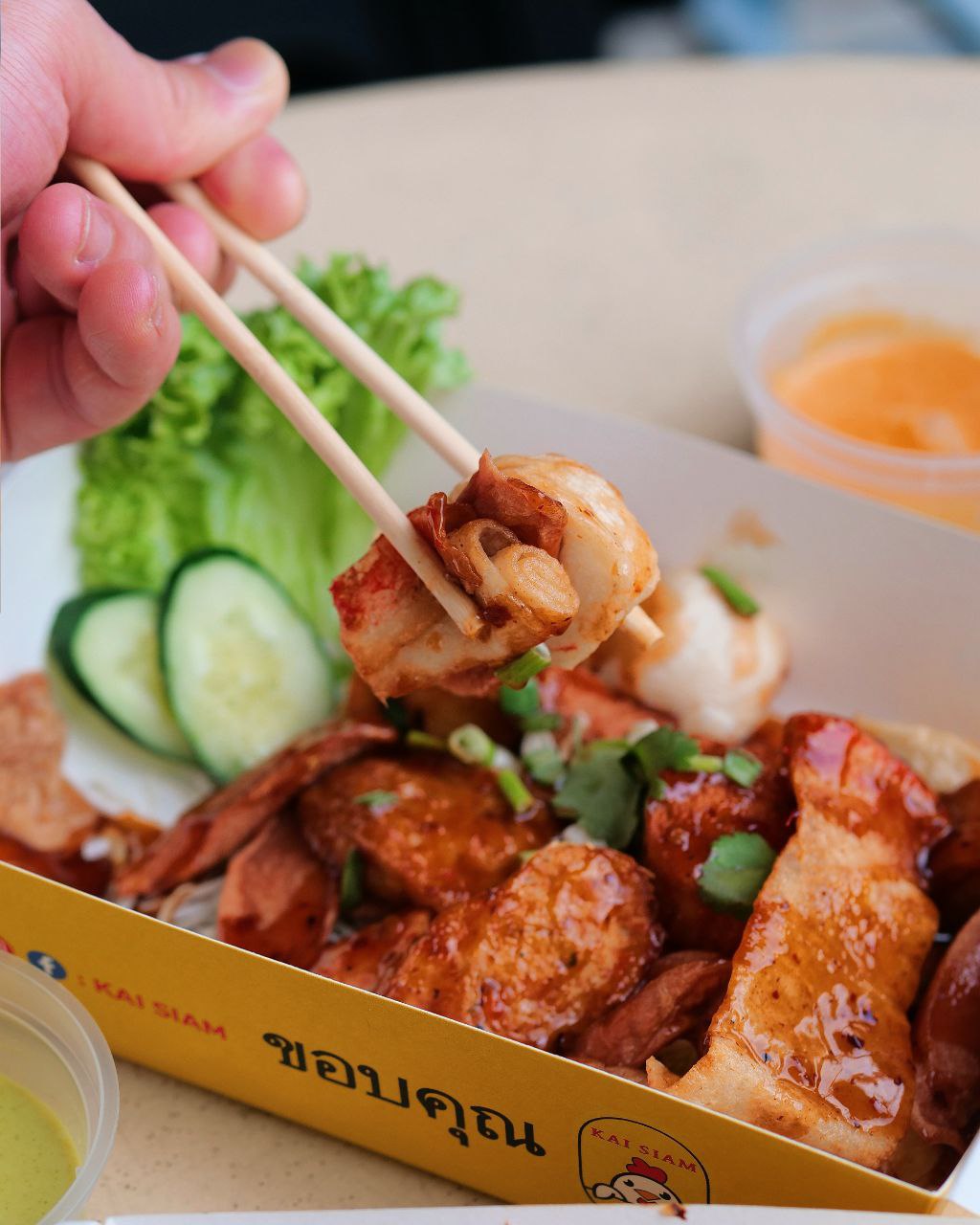 Kai Siam also offers a variety of sides for add-on and sharing, such as their signature Thai Lok Lok ($5), a dish of bite-sized meat and mixed ingredients that is paired with their delicious sauce. The owner's passion for Thai cuisine shines through in their version of this famous Thai Lok Lok street snack, which they are excited to share with Singaporeans. A few bites in and we find it incredibly addictive. Although we personally felt that it was a bit on the sweeter side. This is one of those dishes that is good for sharing and definitely unique as we have not tried it before. As food lovers, trying new dishes is always exciting.
Experience a stress-free driving test at Woodlands Driving Test Center – your one-stop solution to achieving your driving license with ease!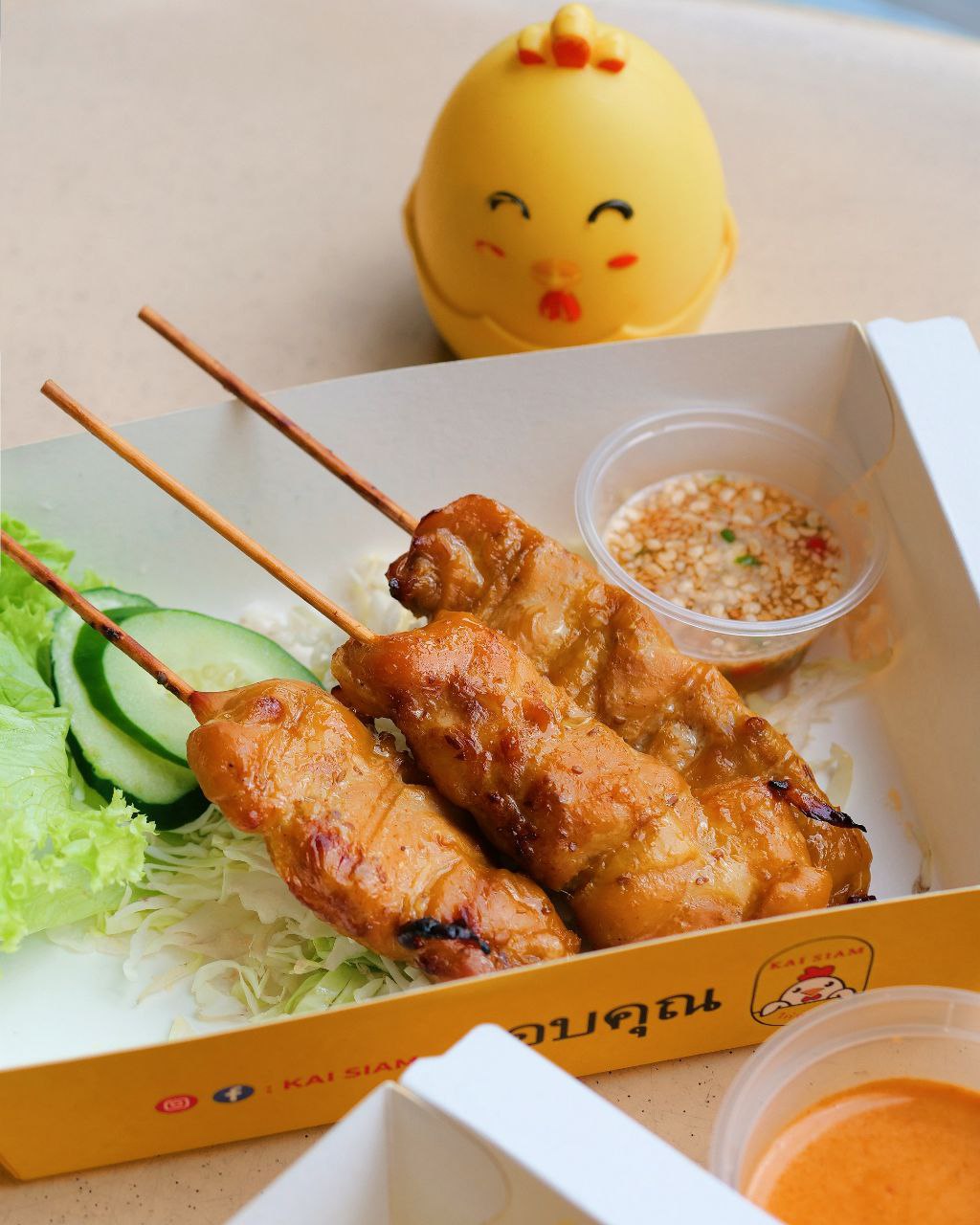 The Grilled Chicken ($1.50 each) is also a must-try – Tender chicken marinated in a blend of herbs and spices. It's nice and chunky when compared to our traditional satay. A must-try if you like meaty grilled skewers.
Pricing at Kai Siam is reasonable for the quality and portion of the food, making it a great option for a budget-friendly meal. A meal for two would cost around $15-$20 SGD, which is truly a great value. The service at Kai Siam is top-notch. The owners are friendly, attentive, and always happy to make recommendations. They have a deep understanding of the menu and can guide you through the various dishes, explaining the flavors and ingredients. They are also happy to listen to any feedback and make adjustments and improvements to the dishes. Though we were just happily downing all the food!
To share a promotion with you guys:
Now, for a limited time, Kai Siam is offering a special promotion for its customers. Shows this article to receive a free Thai Lok Lok with every main dish purchased. Additionally, customers who leave a review on Facebook or Instagram will receive a grilled chicken stick.
You have to visit Kai Siam if you are looking for unique and delicious Thai fusion food.
Address: 280 Woodlands Industrial Park E5, #01-47, Singapore 757322
Phone Number: +65 9138 0911
Facebook: https://www.facebook.com/profile.php?id=100083062641994
To get to 280 Woodlands Industrial Park E5 from Woodlands, you can take the following steps:
Take the train to Woodlands MRT station.

From the station, take bus 913 and alight at the 2nd bus stop, which is the Woodlands Industrial Park E5.

The journey by bus 913 is about 10-15 minutes and buses run at a frequency of about 15-20 minutes.

Once you alight at the Woodlands Industrial Park E5 bus stop, 280 Woodlands Industrial Park E5 will be located nearby.
For those driving, there are ample parking spaces available at the location.
Kai Siam is currently on Grab Food too. For all of you hungry diners who live nearby and want to feast at the comfort of your home, this is perfect for you!