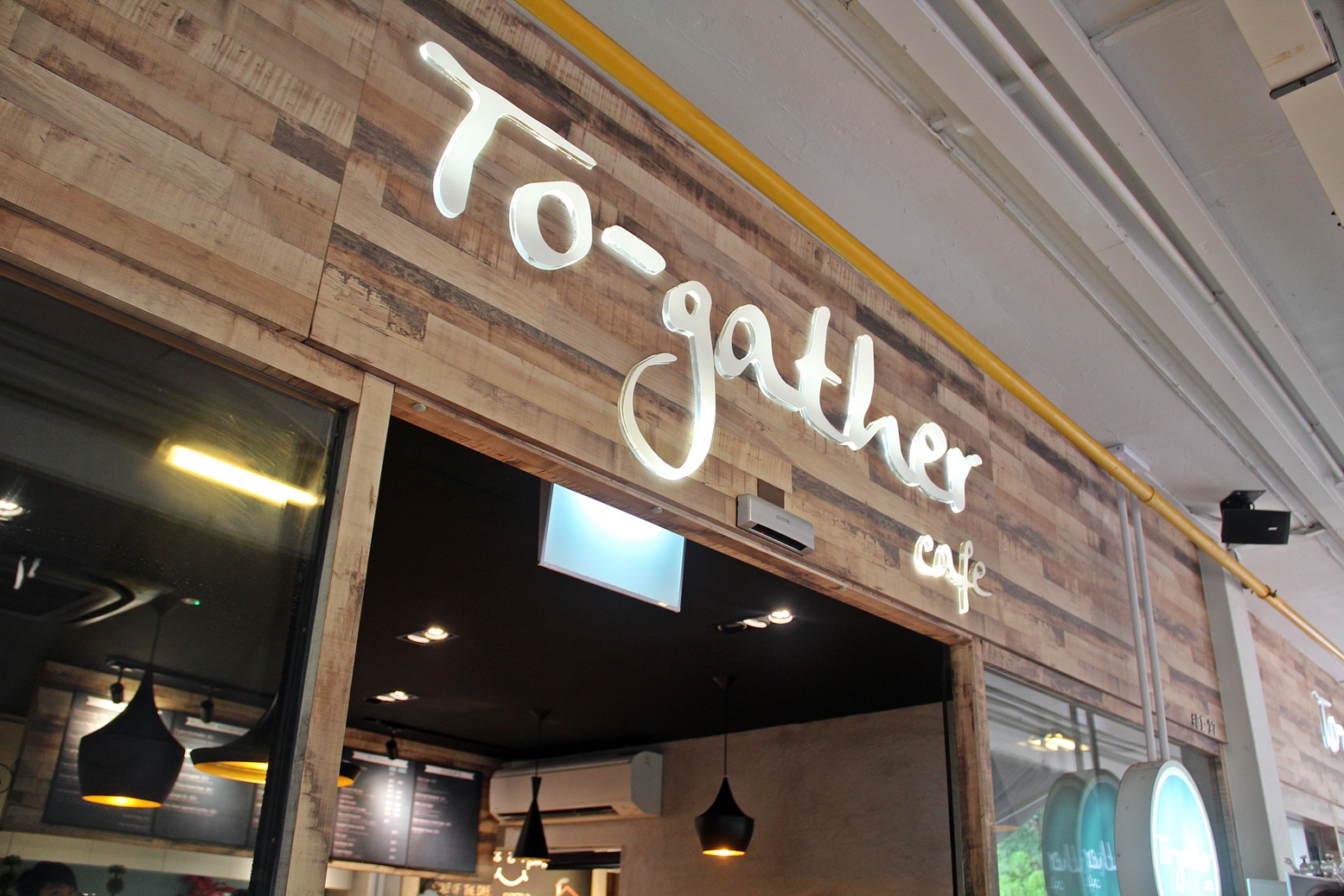 Cafe
My friends and I were looking for a good reasonably priced food cafe. We are quite budget one, so we like to go for economical but yet deliciously good. (don't judge)
I found this cafe located in Bedok HDB neighborhood. Even though it is not really accessible, we decided to make a trip down as I heard good reviews about it. Keith G. was quite skeptical about it and was reluctant to visit the cafe but Michelle and I were so excited about it. He gave in in the end and came along with us.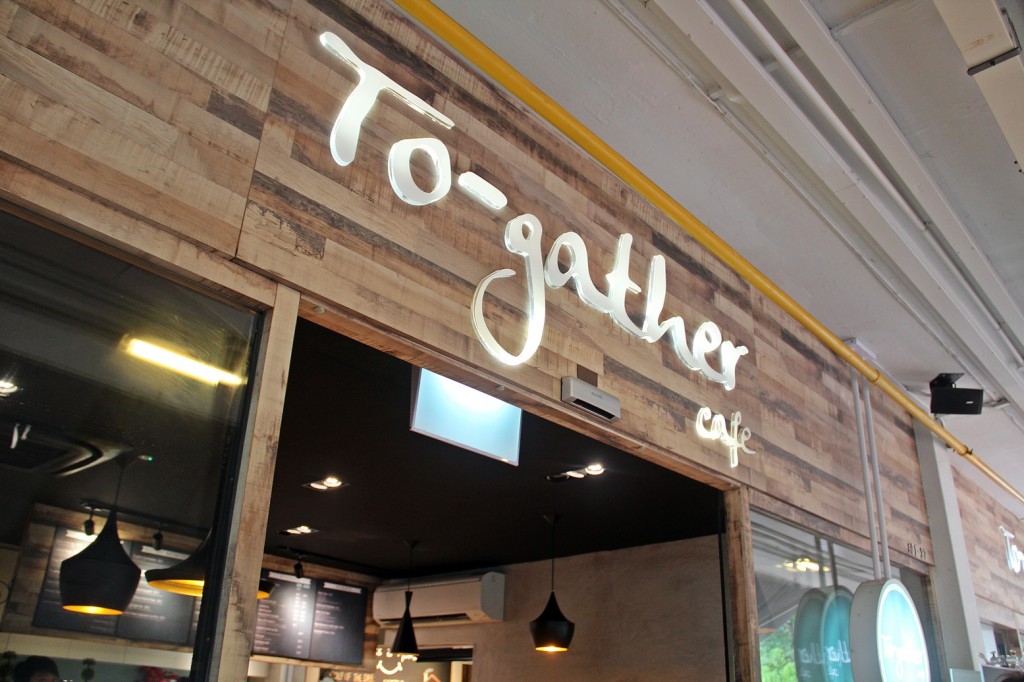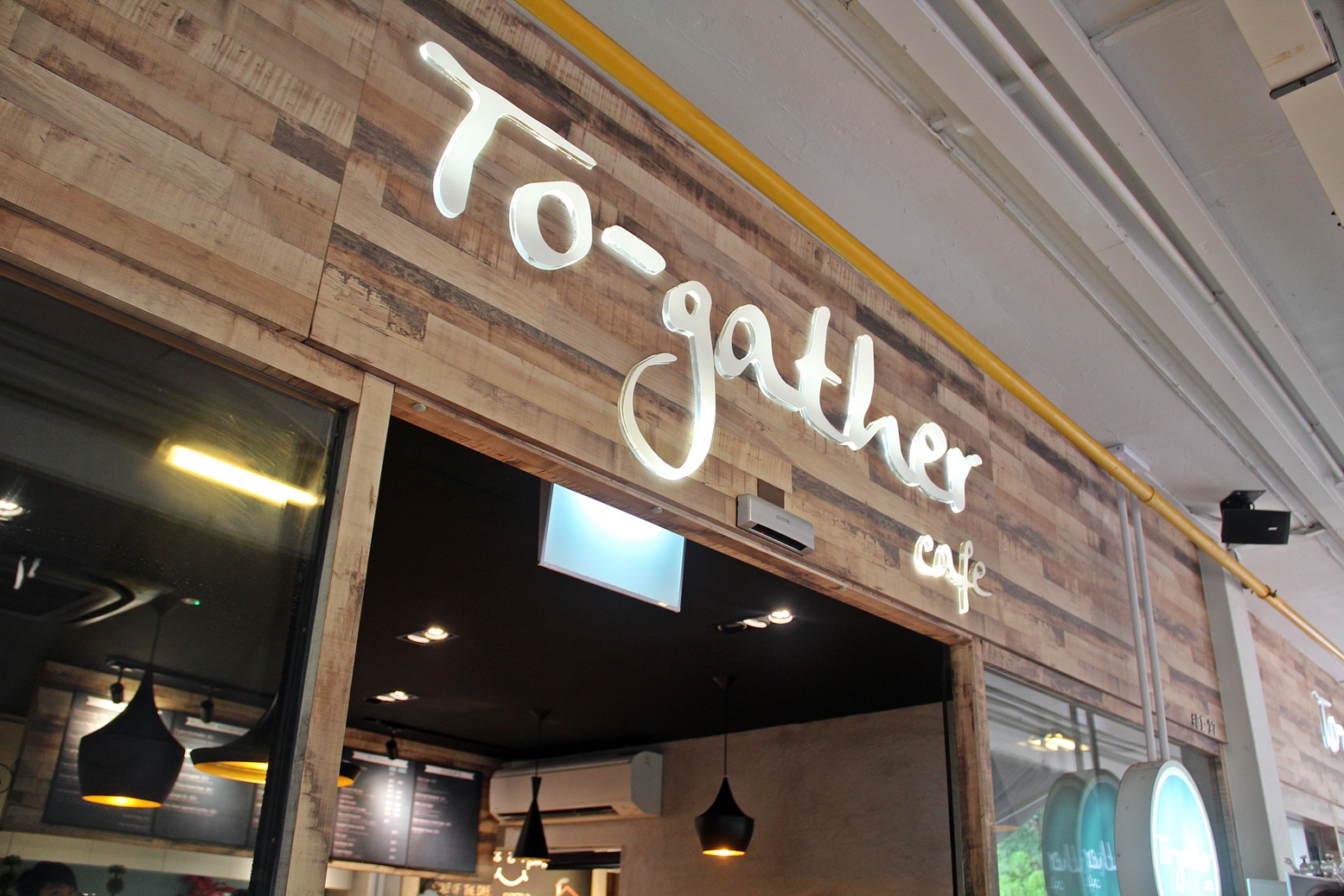 I really loved the finished style of the cafe. It gave me a warm and rustic feel of the environment, which I think it's great for a place to catch up with your friends over a cup of coffee.

As you can see, there were many people though it was drizzling outside. I regretted not making a reservation as we had to sit at the bar counter instead of a dining table, which I don't really like because I can't face-to-face interact with them. The cafe is bigger than those usual shophouse -style cafe as it utilizes two shops into one rather than only a single shop.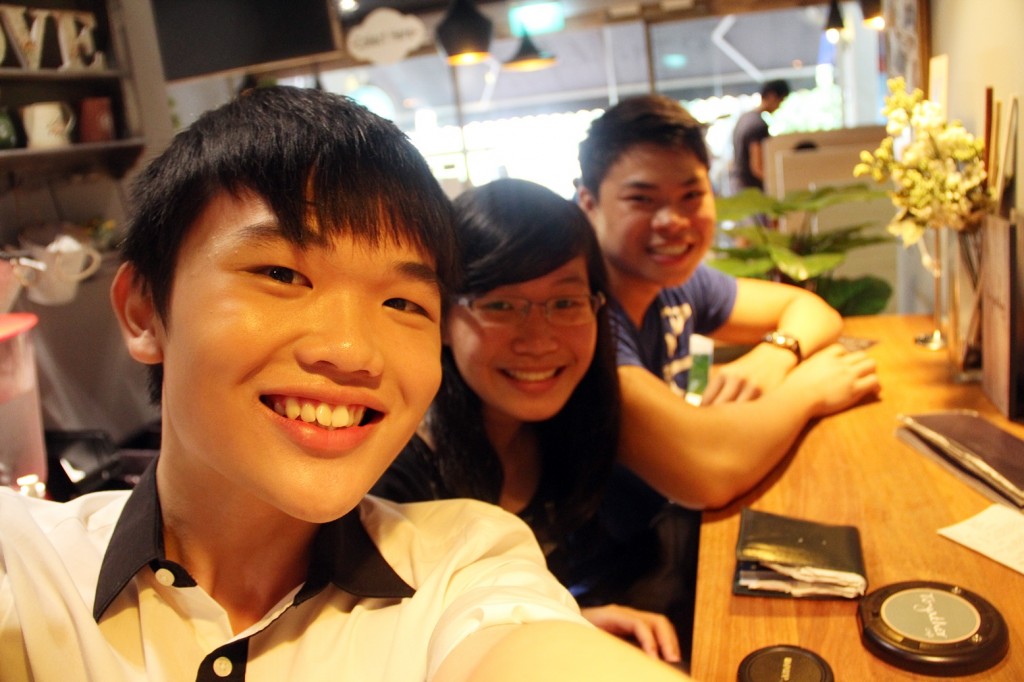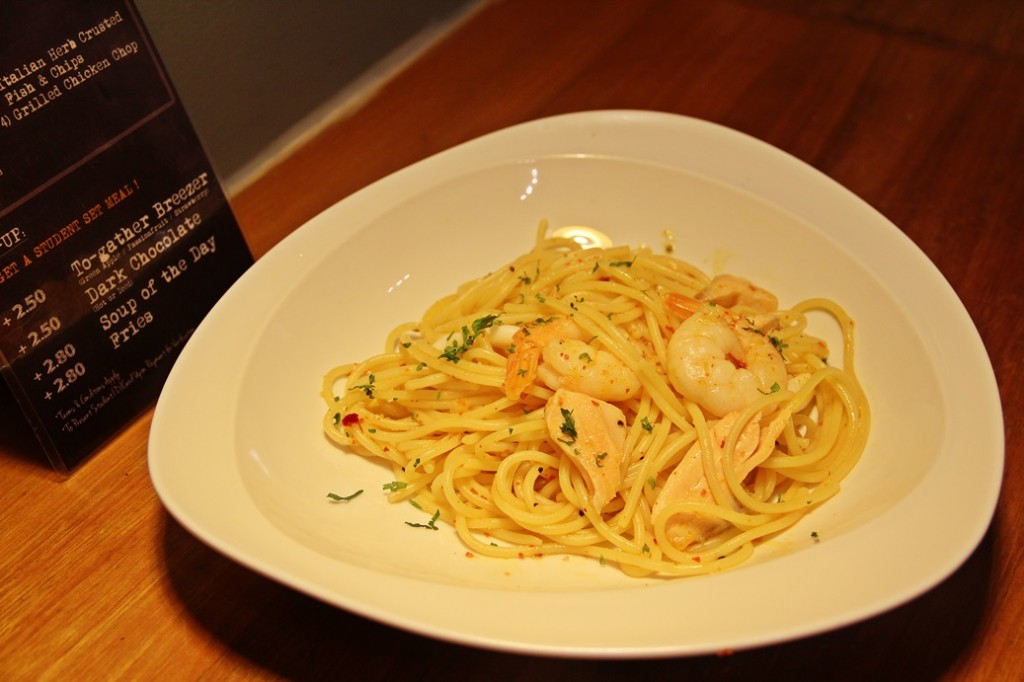 Michelle ordered their Seafood Aglio Olio. I don't really fancy Aglio Olio but I tried her's and found it quite tasty. I think that a good Aglio Olio should have a deep flavor of olive oil and garlic, which I think To-Gather did quite well on.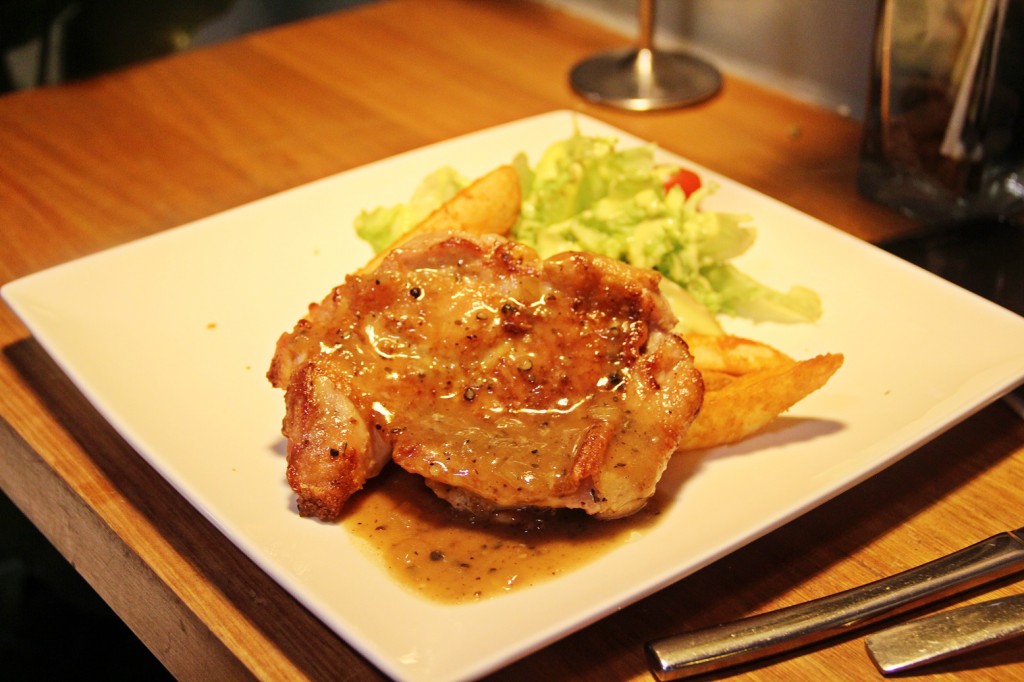 Keith G. ordered a plate of Grilled Chicken Chop. He found it quite dry to his liking even though I think it was alright. (I tried his and yes we exchanged some of our foods to one another so that we can try) Nothing special and I expected it to be average.

For me, I ordered their Italian Meatball Spaghetti. I think their sauce was just like any other tomato spaghetti sauce you will get in a restaurant but their meatballs were the stars of the dish. I love their homemade soft and garlicky meatballs. Expect your whole mouth to be simulating with the taste of garlic.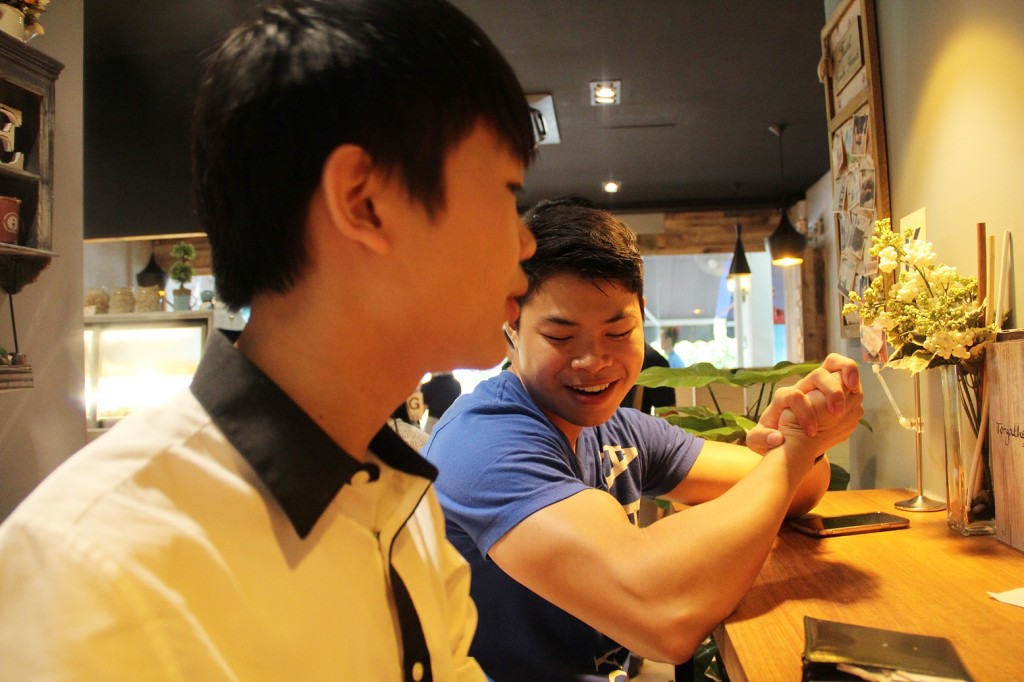 I was daydreaming while Michelle took a picture of Keith G. flexing his muscles and showing it off to us. 😐

I heard that they are also well known for their molten lava cakes. Sadly, we were not able to try it out as we have small stomachs.
Overall, we are quite satisfied with our meal at To-Gather cafe. Prices were reasonable and the ambiance was relaxing. You can check them out at their website, prices are included with GST and service charge. (Main course price range from $7.90 to $11.90) In addition, they have student meal for weekdays 1 to 5 pm (N.A. during public holidays) which makes it even more affordable.

To-Gather Cafe
Sunday – Thursday : 11am – 10pm
Friday – Saturday : 11am – 11pm
– Closed on Mondays –
84 Bedok North Street 4
# 01-25 / 27
Singapore 460084
+65 6445 1011
– Open for Reservations –