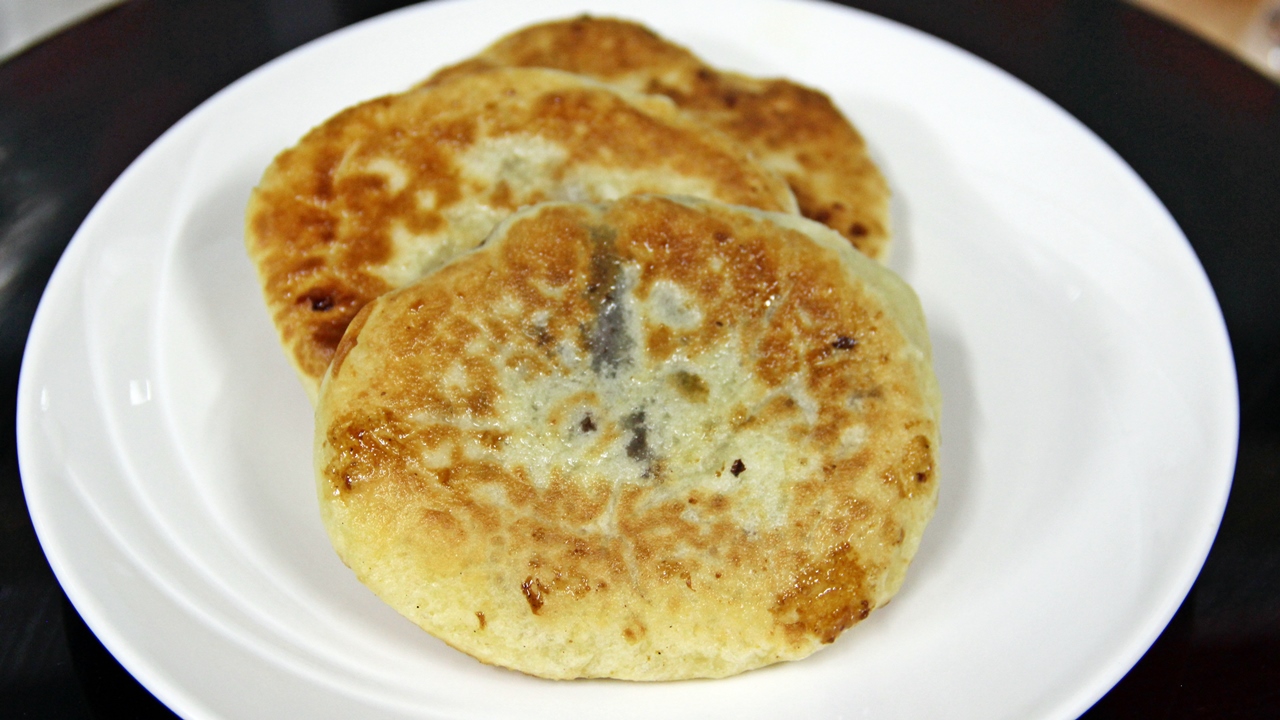 Korean Sweet Pancake (Hotteok)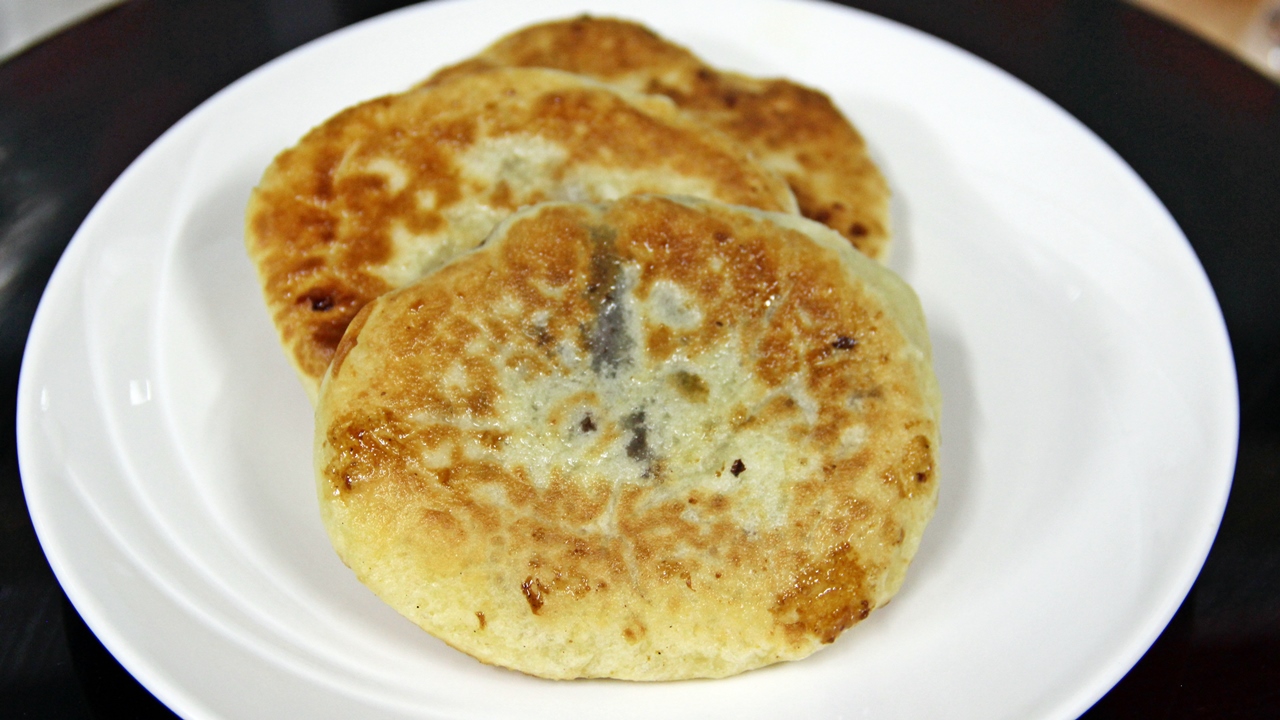 Korean Sweet Pancake (Hotteok)
2014-12-20 08:06:43
Main
Plain flour -- (190 grams) 1 ½ cups
Salt -- ¼ tsp
Milk -- 120 ml
A few drops of vanilla extract
Warm water-- 60 ml
White sugar -- 1 tbsp
Instant yeast- ¼ tsp
Filling
Cinnamon powder -- ¼ tsp
Crushed walnuts- 2 tbsp
Brown sugar -- 80 ml
Instructions
In a large bowl, add in warm water, instant yeast and sugar. Leave it in a warm place for 10 minutes.
Add in the rest of the main ingredients. (Milk, Vanilla Extract, Salt and Plain Flour)
Mix well, once it formed into dough. Knead about 30 seconds till everything is mixed evenly.
Leave it in a warm place for 3 hours.
To make the Filling, mix all the ingredients together. (Cinnamon powder, brown sugar and crushed walnuts)
After 3 hours, punch out all the air and coat your hands with oil to prevent sticking. Divide the dough into 8 equal pieces. Form it into a ball.
Widen the dough with your hands and put a spoonful of filling on it. Seal the dough. Repeat it for the rest of the dough.
In a frying pan, preheat you pan with a layer of oil in medium low heat.
Take one pancake and press till flat, than shallow fry until both sides are golden brown. You may one to press it lightly while frying too. Repeat till everything is fried.
TheZongHan https://thezonghan.com/