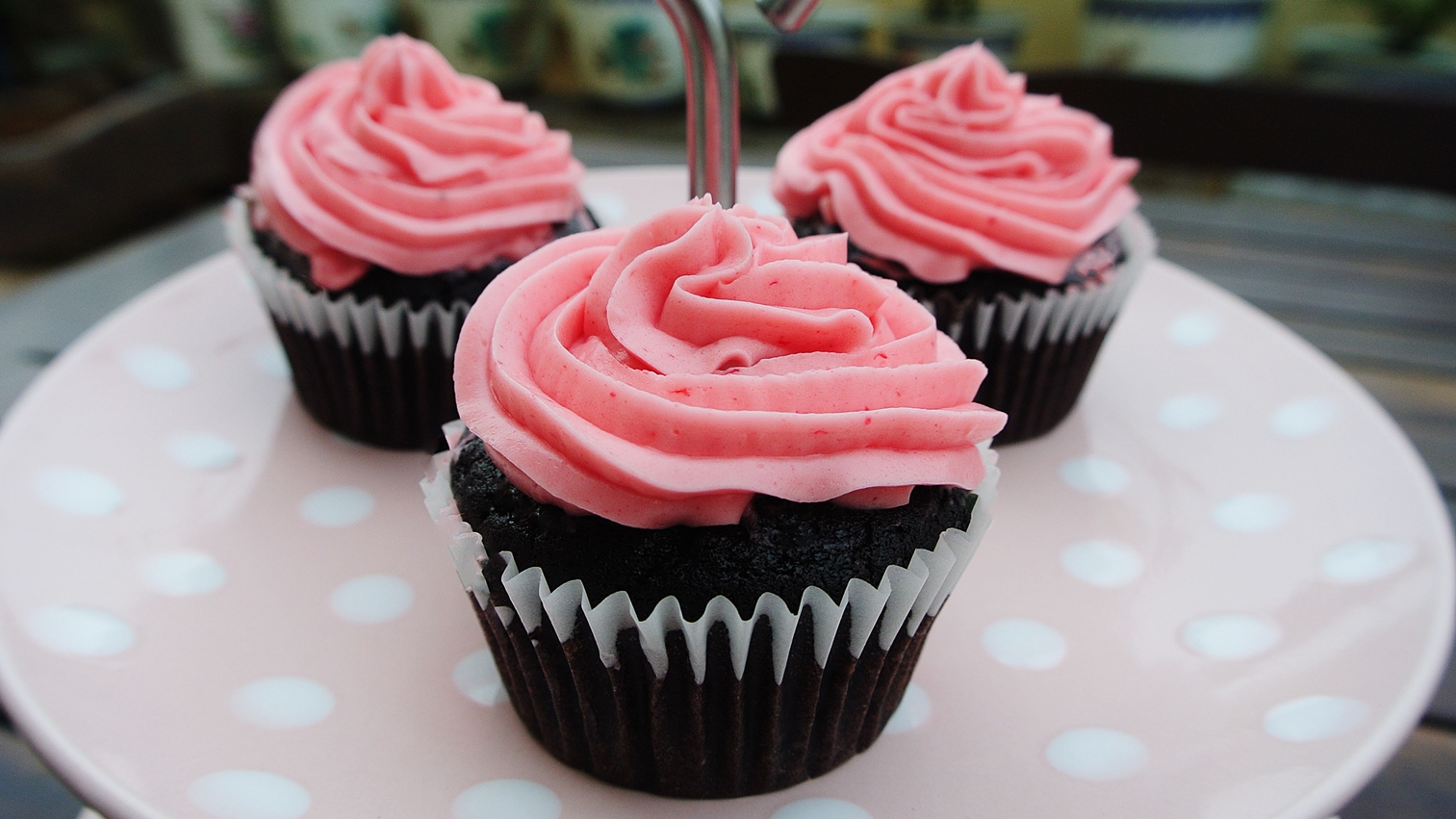 Easy Chocolate Cupcake (Dairy-Free, Egg-Free)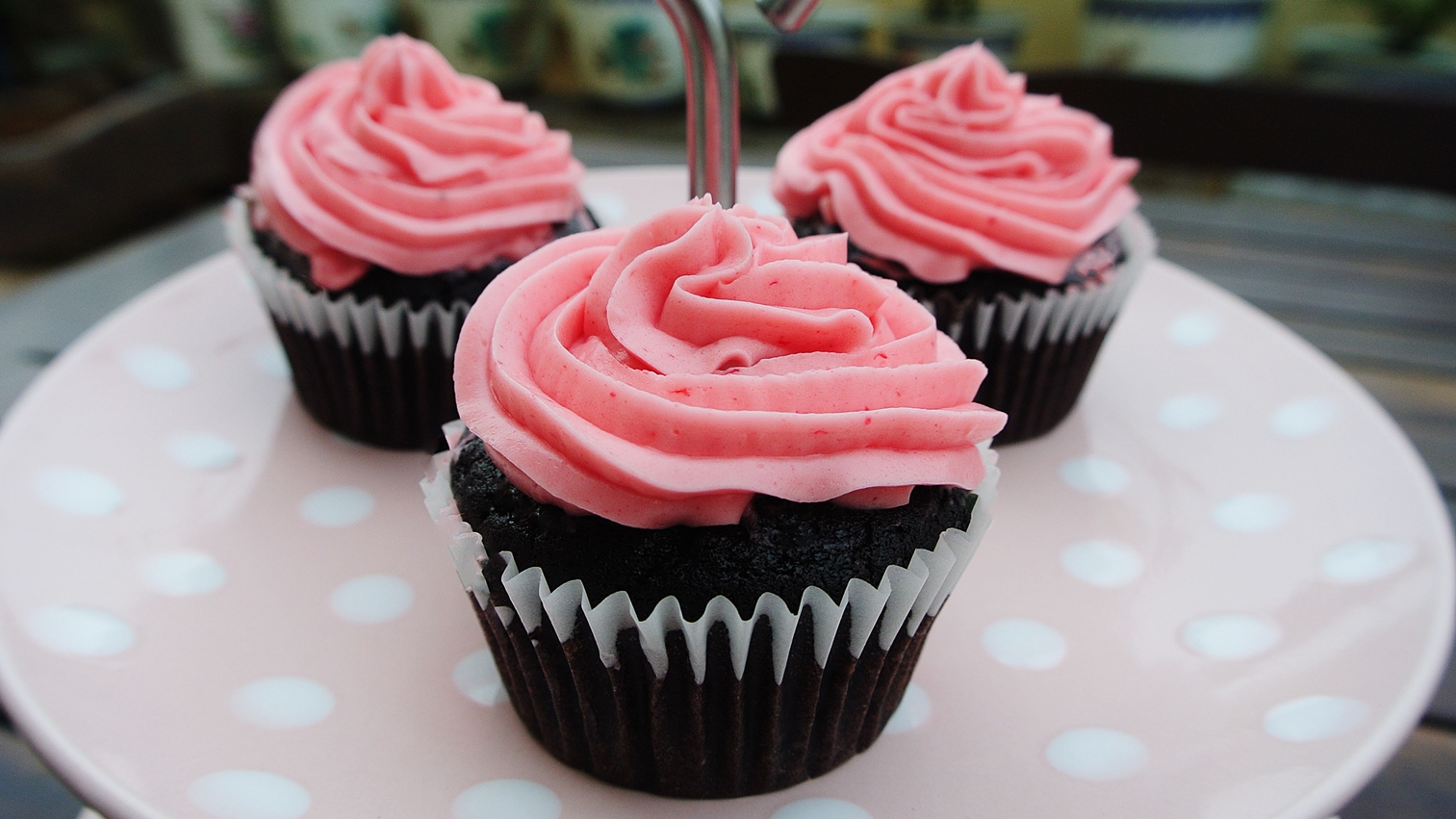 Super easy chocolate cupcake. No butter, no eggs, no milk. Super simple, great for vegans too! I think chocolate cake, should taste like chocolate. But I am also a very lazy person, would love to do things the easy way. And therefore, I found this recipe and was amazed how delicious these chocolate cupcakes were even though it is so simple.
Recipe comes with "Berry Buttercream Frosting" (http://youtu.be/0y0F0NaN8bs)



Okay okay okay, I know my piping skills is't great but I have to say, the photo above was made with my friends and I piped the better looking ones. (Not to brag but I don't want to lose face hahaha….)

Chocolate Cupcakes
2014-11-12 13:44:31

Serves 12
Ingredients
1 ½ cups of plain flour
¾ cups of granulated white sugar
½ cup of cocoa powder
1 tsp of baking soda
½ cup of vegetable oil
1 cups of water
1 tsp of vanilla extract
3 tbsp of vinegar
Instructions
Preheat your oven to 180/160C fan-forced.
In a large bowl, whisk together flour, sugar, baking soda, salt and sift in cocoa powder.
In another bowl, add in your water, oil, vanilla extract and vinegar. Mix until combined.
Stir in the wet ingredients to the dry ingredients until just combined. Just make sure not to over mix, lumpy batter is alright.
Transfer into your cupcake tin, filling evenly with the batter.
Drop the pan lightly a few times on to the counter top to release the air bubbles.
Bake in the oven for 20 to 24 minutes.
Let it cool on the pan for about 10 minutes, transfer them on the rack to cool.
Notes
Recipe in video comes with "Berry Buttercream Frosting" (http://youtu.be/0y0F0NaN8bs)
TheZongHan https://thezonghan.com/