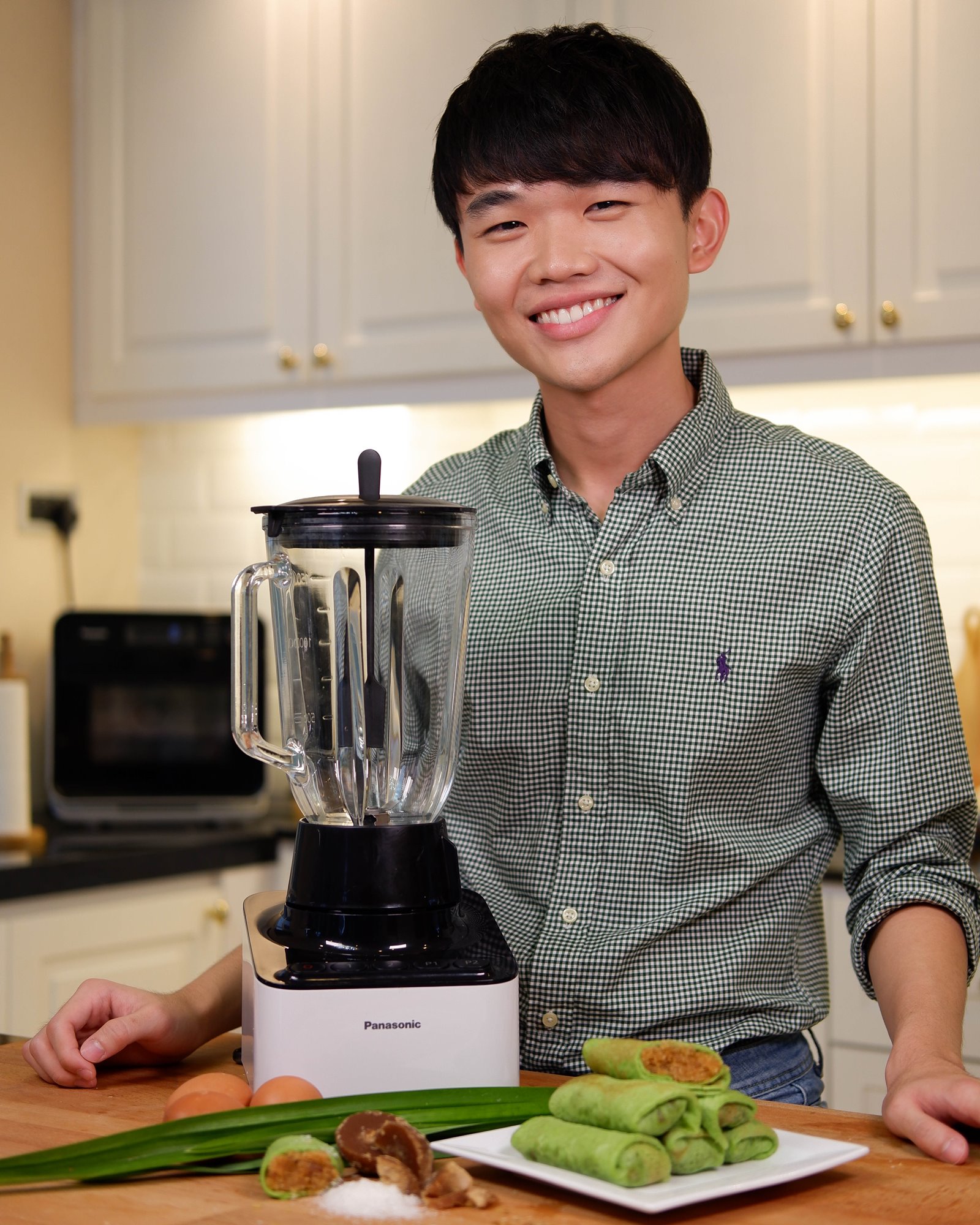 Kueh Dadar with Panasonic MX-V310 Blender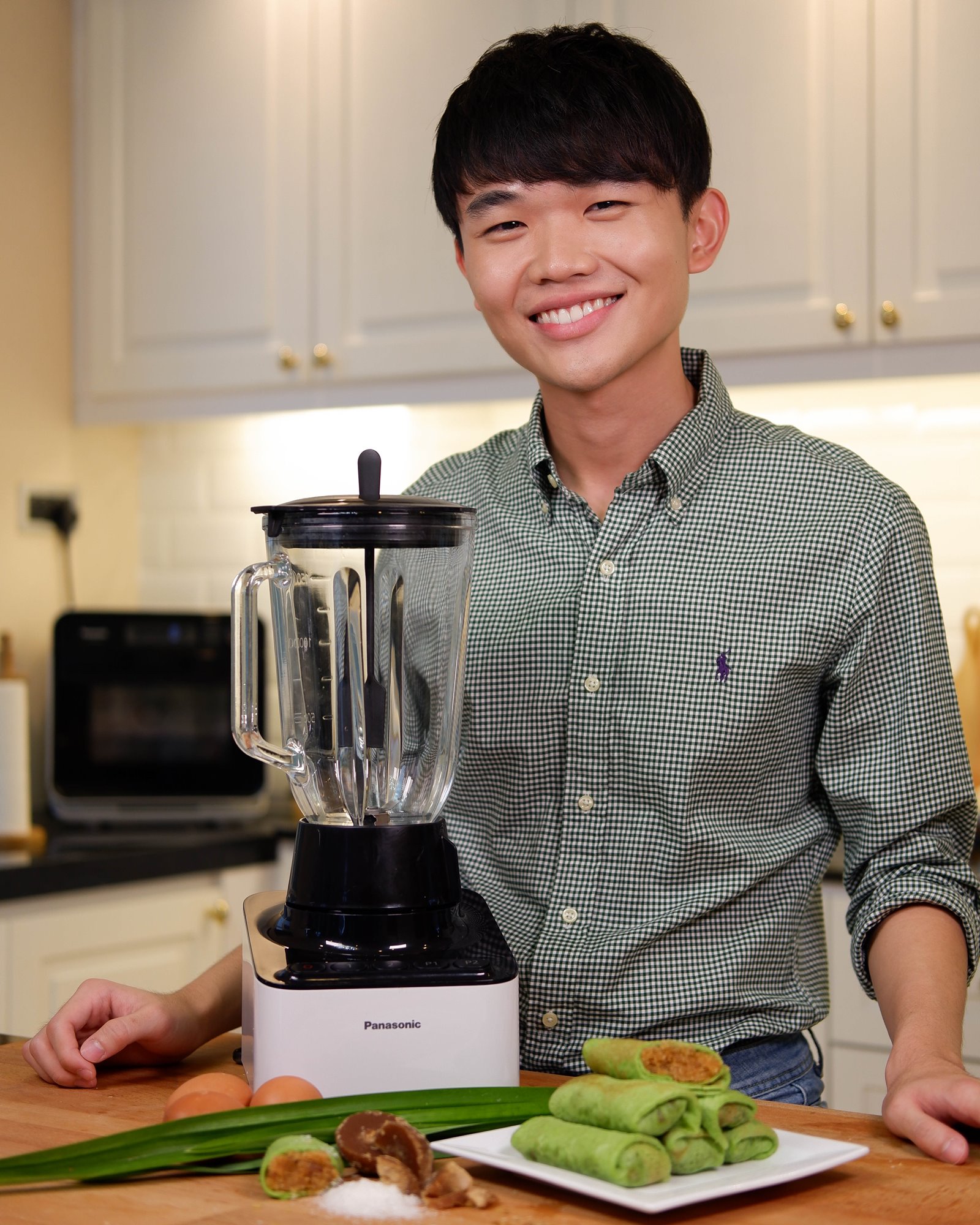 Making Kueh can be very easy with the right equipment. At first, I was intimidated by Kueh Dadar. The pandan skin can be a challenge to make as you need to find a way to extract the fragrant of the pandan from its leaves while making sure that the batter is smooth and silky. With the Panasonic MX-V310 Blender, I could able to make Kueh Dadar quickly thanks to the way the unique blades are designed to blend ingredients efficiently. It has upper blades and lower blades to give you the ultimate blending performance!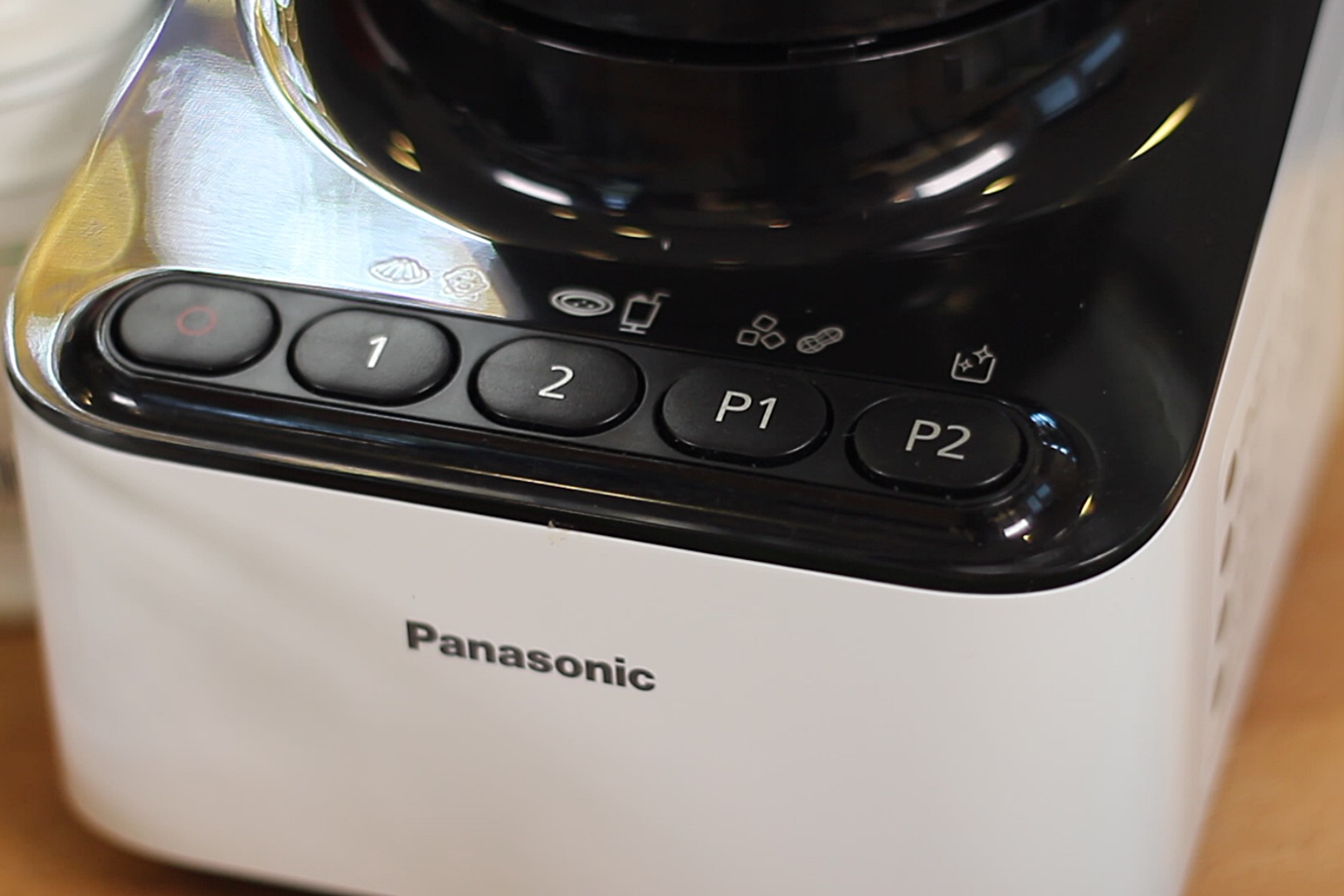 The blender has 6 auto menus to choose from with just 3 settings to select. It even has a cleaning mode to help you to clean the interior of the jug easily.
Retailing in-store for only S$109, the Panasonic blender is versatile to make any of your favourite recipes! I have been using it to make my morning smoothie everyday, while my mum uses it to make her homemade curry paste for dinner using the glass mill attachment.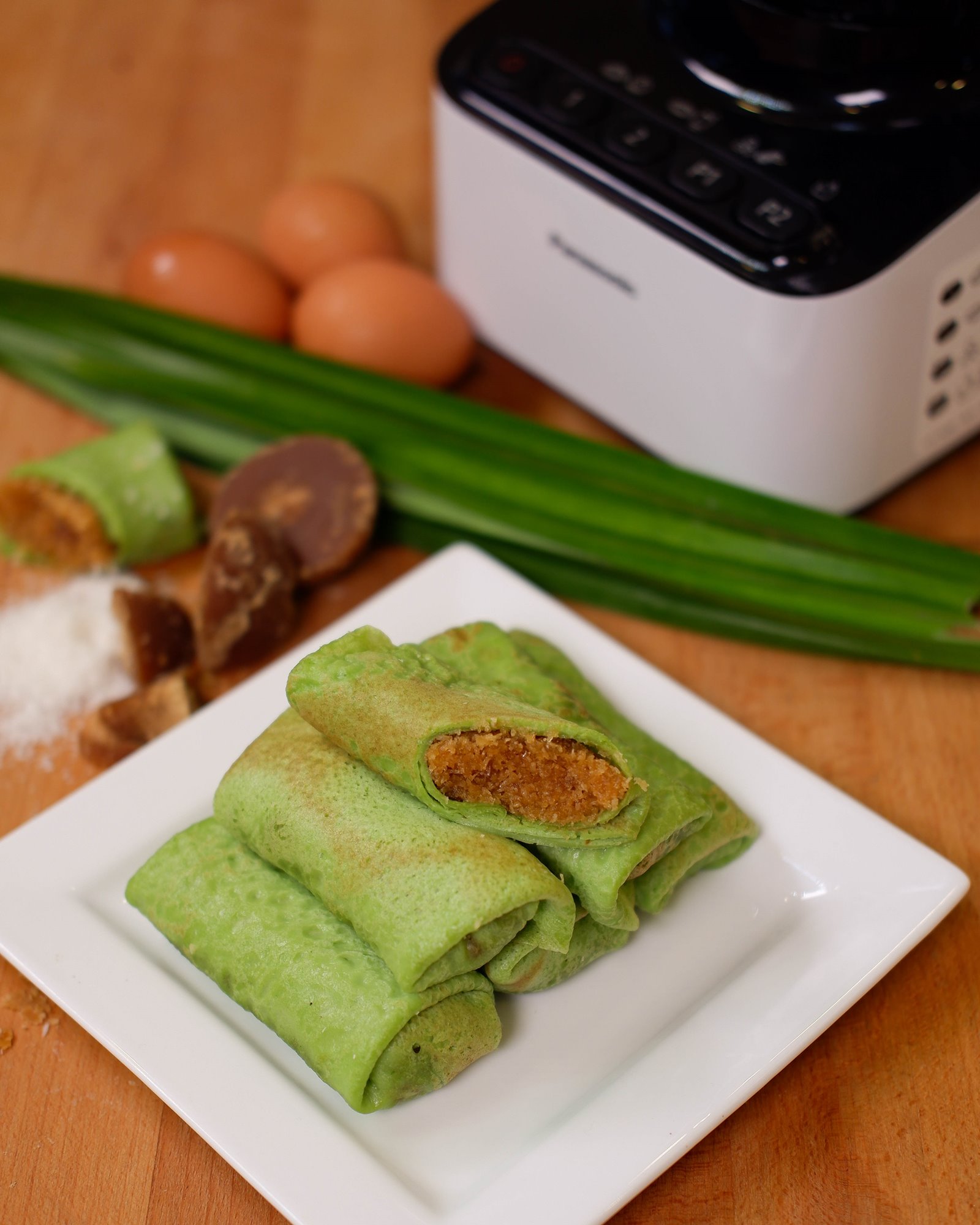 While like usual, I like my recipes to be fuss-free and simple. So to make the batter, simply just blend all of the crepe ingredients including the pandan leaves together in the blender until smooth. Your crepe batter is done!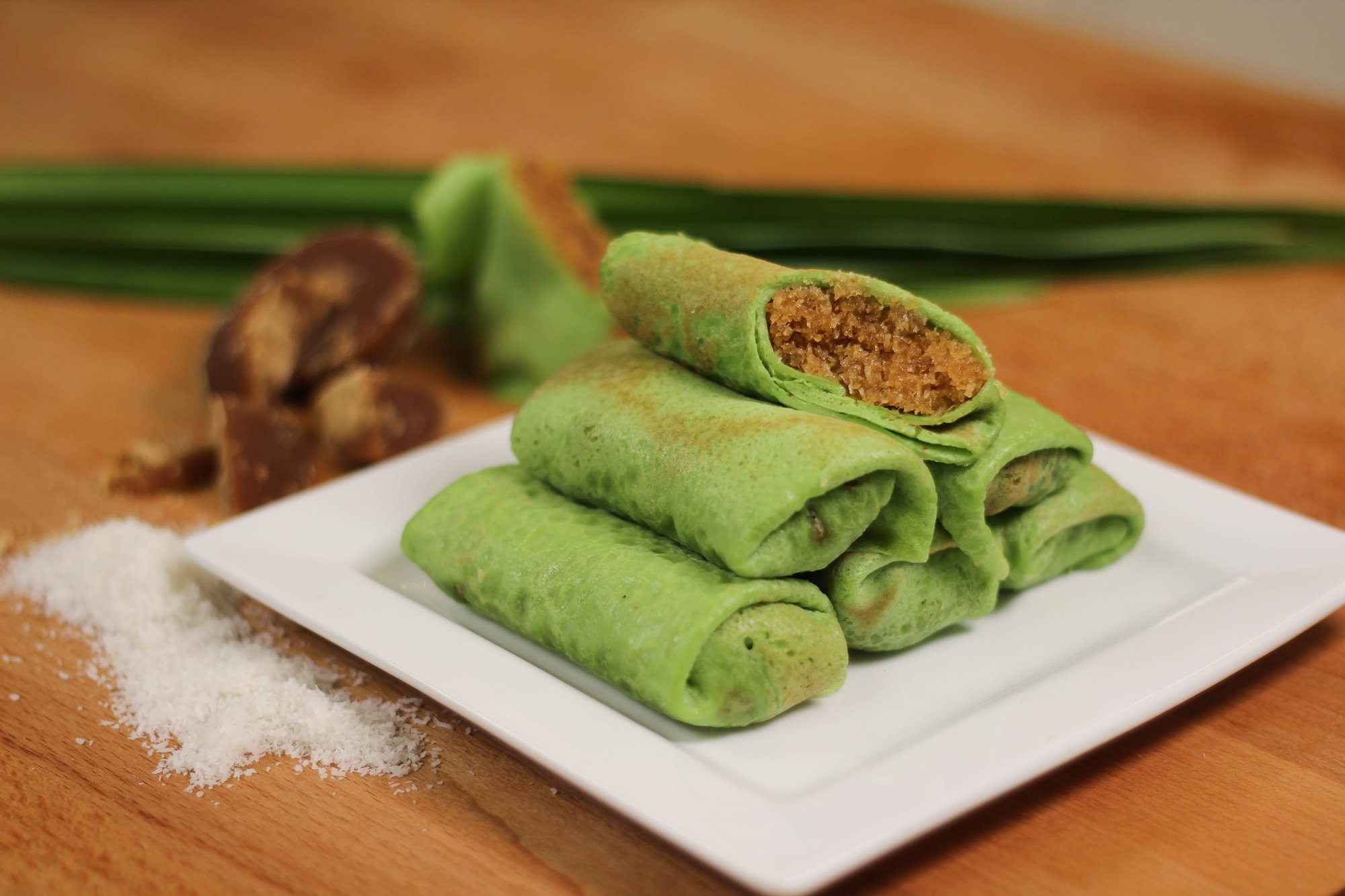 The crepe is filled with grated coconut that has been cooked with Gula Melaka to give that wonderful delicious sweet caramelized flavor that Kueh Dadar is known for. To make the fling, I actually used desiccated coconut instead of fresh coconut flakes. It is easier as I can store it in my pantry and use whenever I need. But, to make it usable for this recipe, you will need to steam the desiccated coconut with some water to soften it up first. Thankfully, I have my trusty Panasonic Cubie Oven which, could quickly steam it up, making it soft and fluffy in no time.

Kueh Dadar
2018-10-30 23:50:34

Serves 8
Crepe
1 egg
125 ml of coconut cream
125 ml of water
A few drops of pandan paste
85 grams of plain flour
8 pandan leaves
Filling
100 gram desiccated coconut
1 tbsp. of water
135 gram gula melaka
100 ml of water
Filling
Steam desiccated coconut and a tablespoon of water for 15 minutes until softened.
Shave gula melaka and transfer them into a saucepan.
In the saucepan, dissolve gula melaka with water on medium low heat.
Once the desiccated coconut have been steamed, transfer them into the saucepan and stir-fry till everything is well combined and golden in color.
Let it cool while you make your crepe batter.
Crepe
In the blender, blend all of the ingredients together for a minute.
Strain the mixture with a fine sieve.
Using a 20 cm frying pan, lightly grease the oil and preheat it on medium low heat.
Once the pan is preheated, add in about ¼ measuring cup worth of batter into the pan and swirl evenly.
Let it cool until the surface is dry and the edges start to shrink away from the pan and flip it using a splautla.
Let it cook for 15 more seconds and transfer to a plate to cool.
Repeat until the batter is used up.
To wrap, add in about 2 tablespoon worth of filling onto the side of the crepe and wrap up carefully.
TheZongHan https://thezonghan.com/