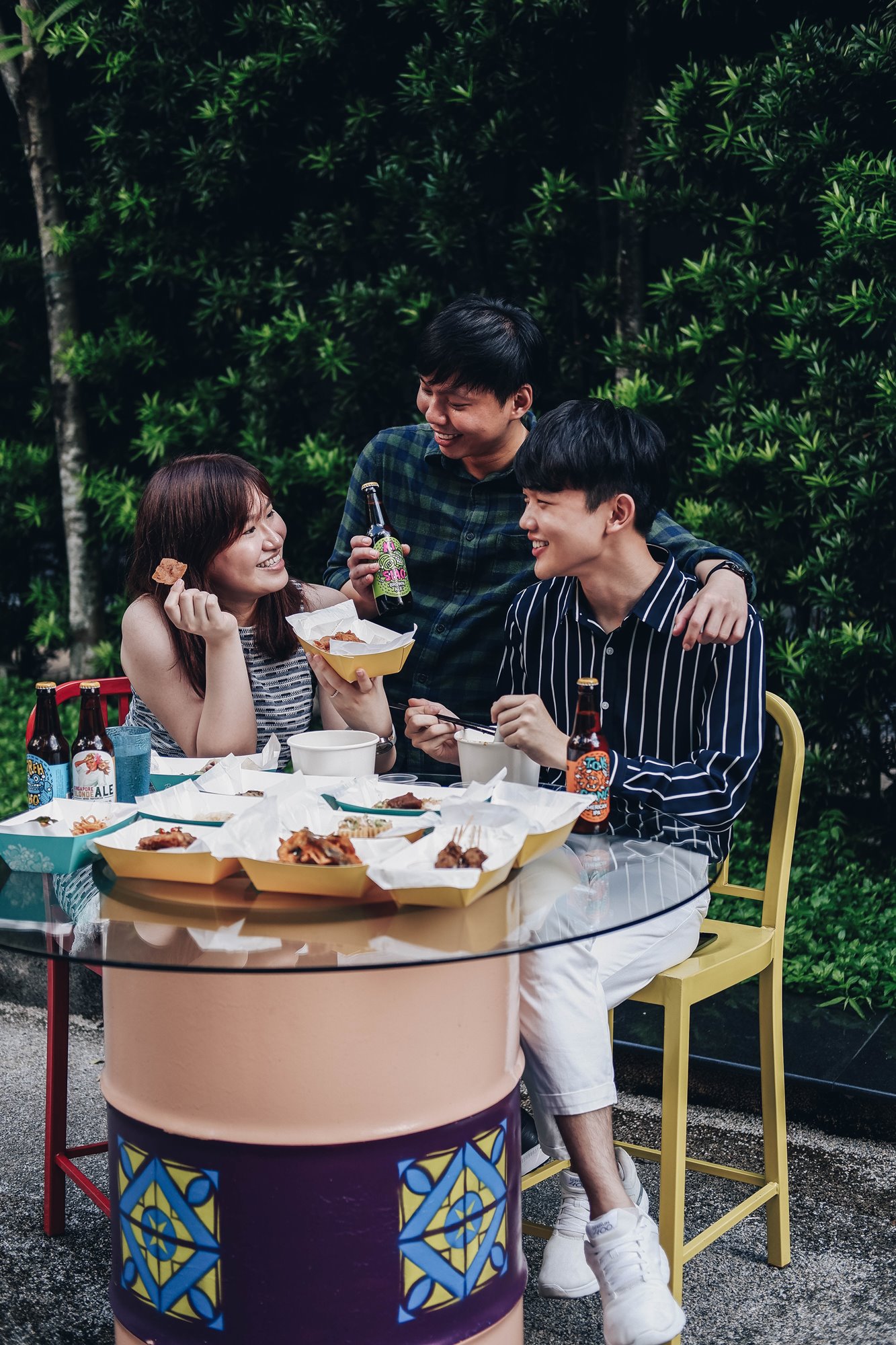 Bugis Café – Outdoor Beers and Delights @ Studio M Hotel Singapore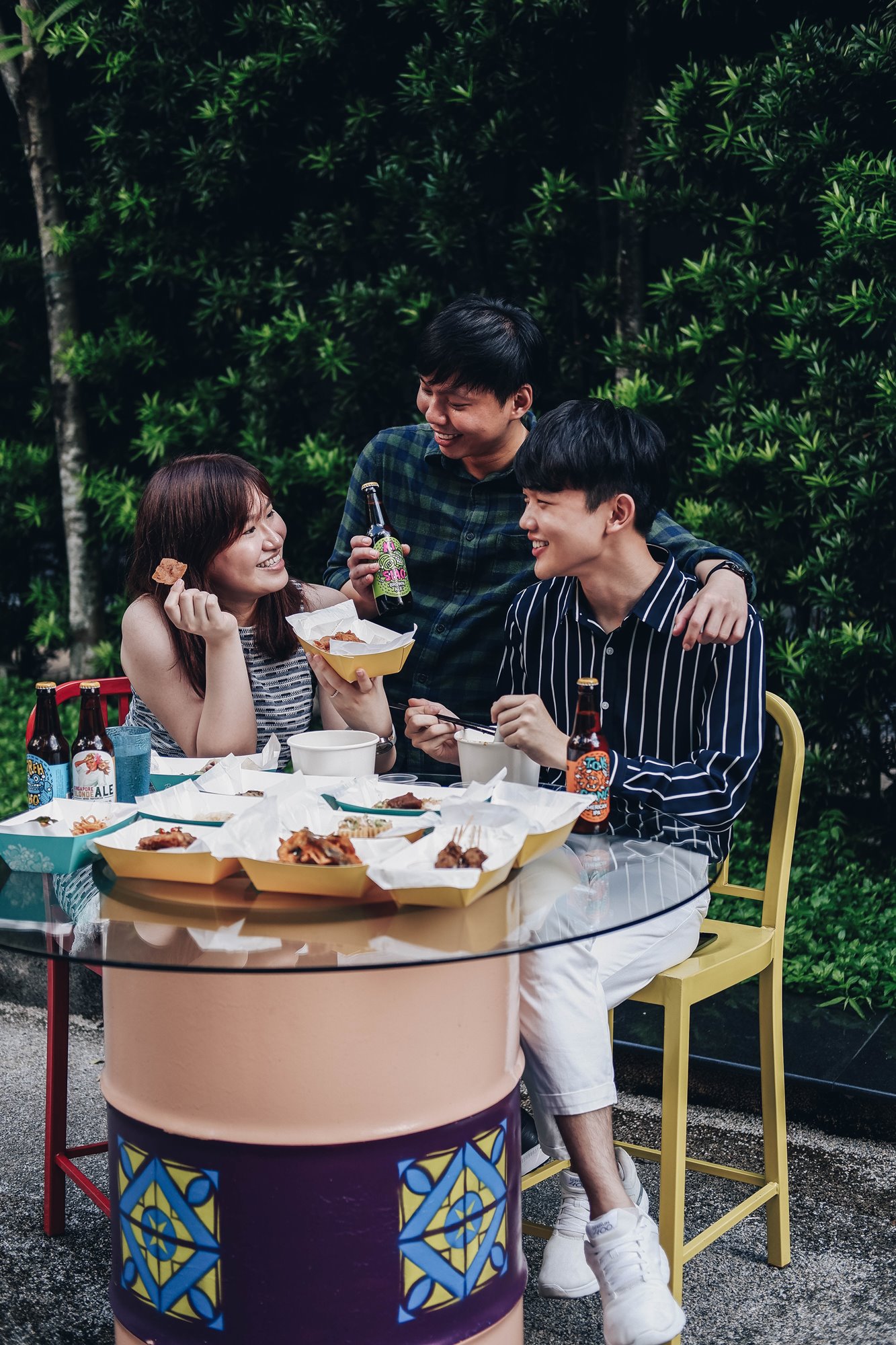 Located in the heart of the Singapore River at Robertson Quay, Bugis Café by Studio M is a new outdoor kiosk that serves craft beers and local delights for you to chill and relax with your friends. The outdoor space is inspired by the past thriving district of Bugis with a vivid and colorful nightlife scene that is rich in its history, delivering you a fun and enjoyable experience.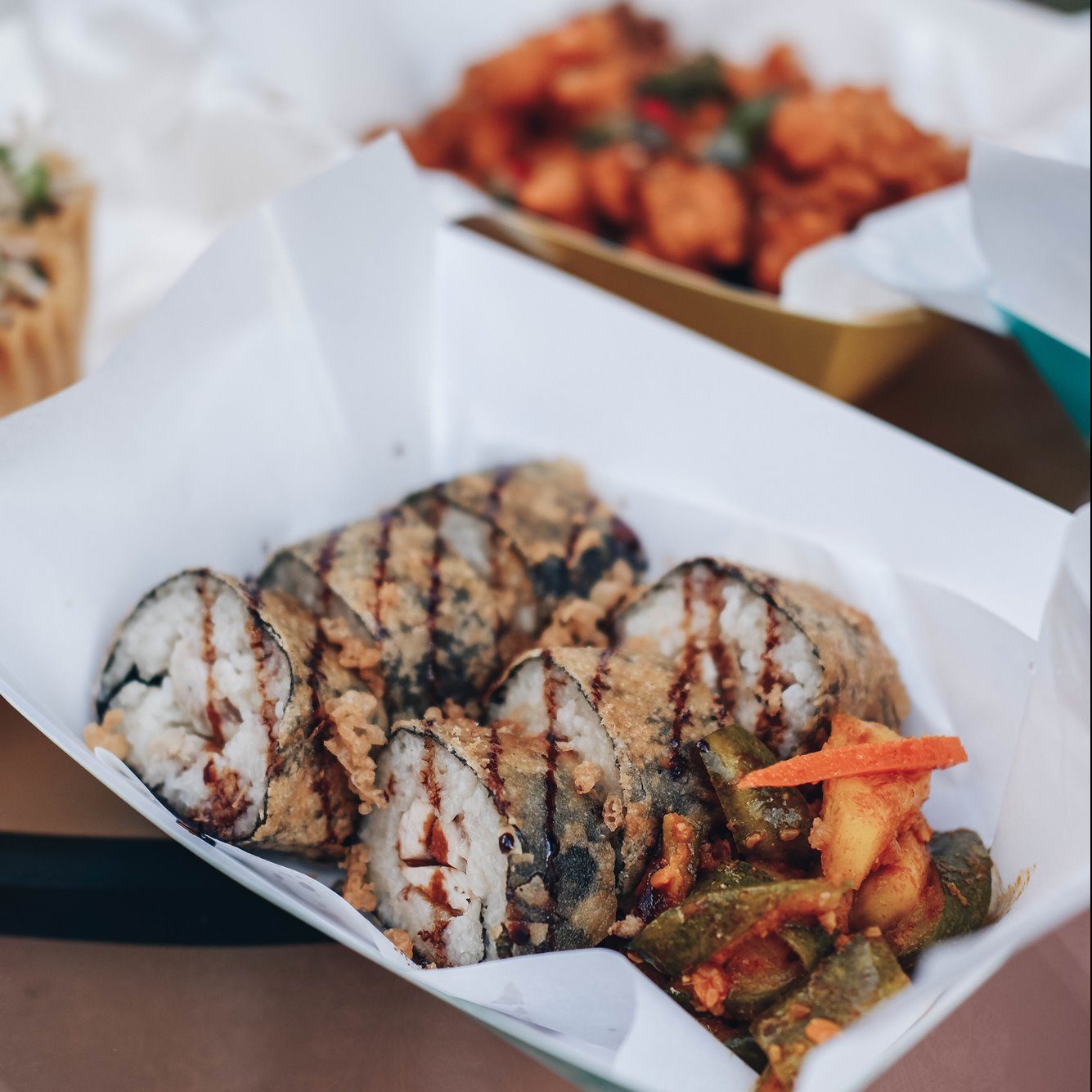 The Chicken's Rollin' is one of Bugis Café signature dishes that you should try it out when you are here. Inspired by the local Hainanese Chicken Rice, this dish is made into a rice roll and then deep fried to give you a crispy outer layer. It certainly pairs really well with a drink!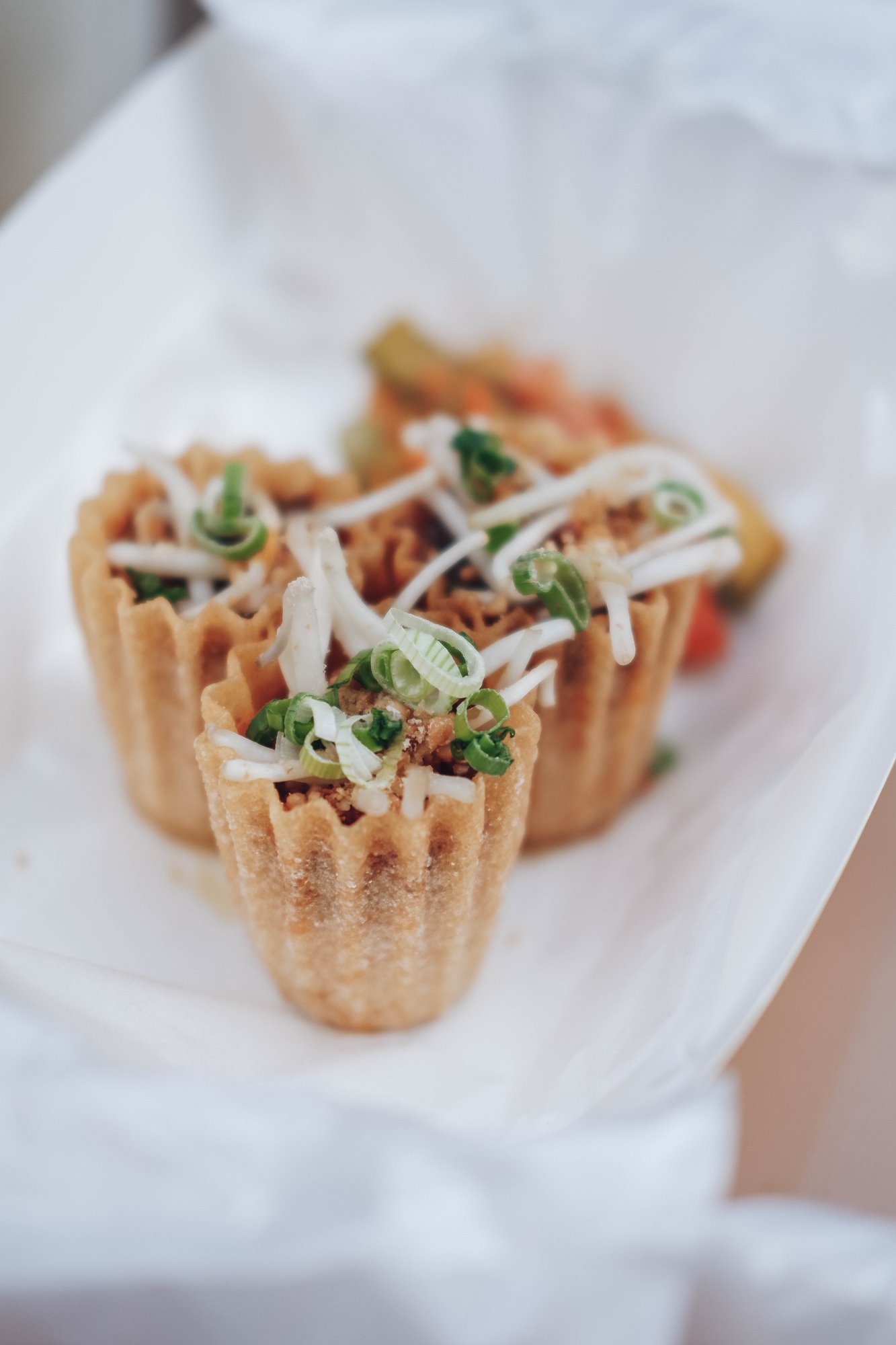 The Trio Golden Cups (Kueh Pie Tee) are actually a little different from the traditional Kueh Pie Tee you usually get. Here at Bugis Café, they replaced it with Chicken and Satay Sauce. Surprisingly, the combination complements quite well with the tartlet.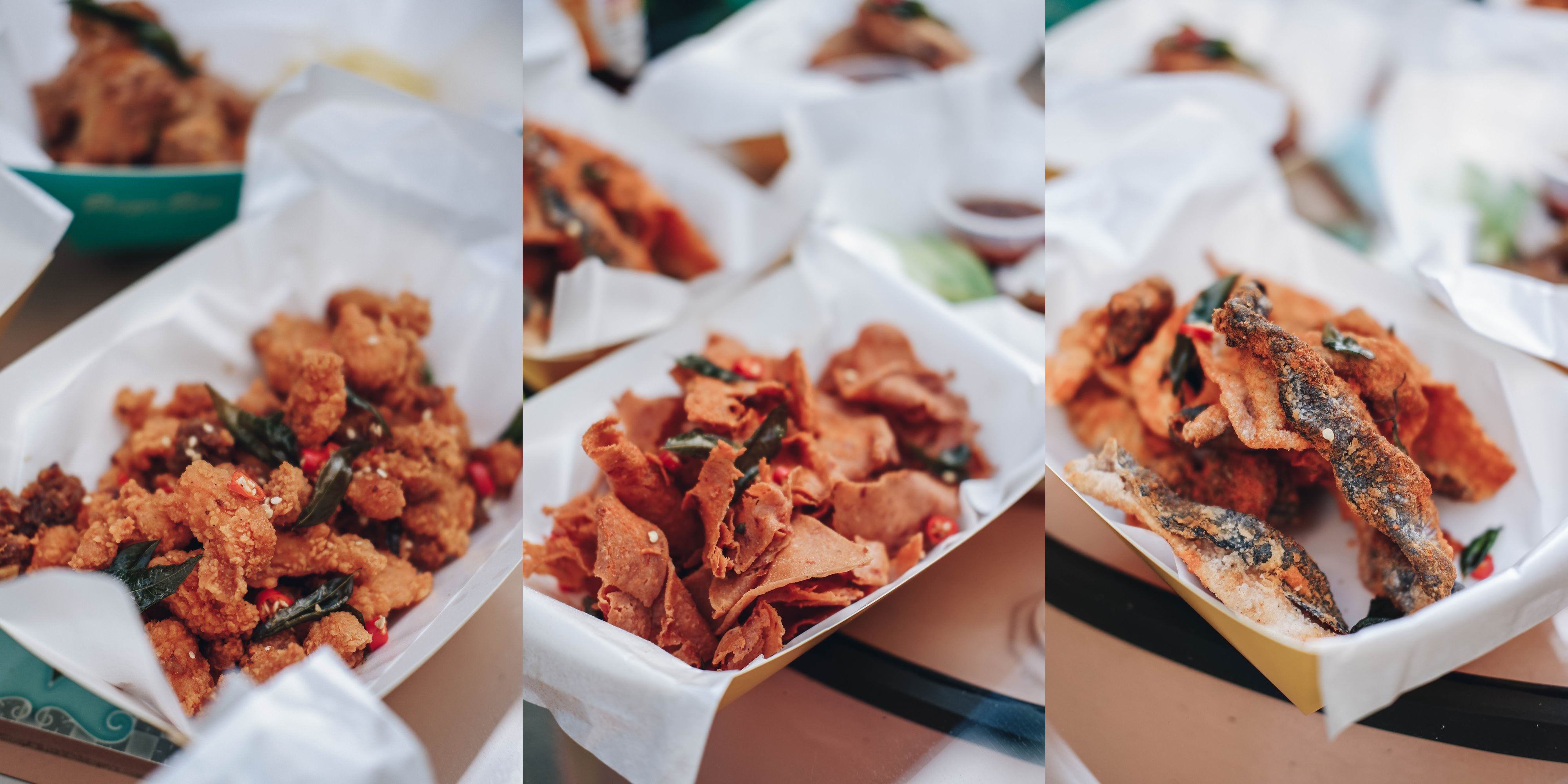 Kam Heong Chick, Just Spam La and Hou Yu Pi have a kick of spice and are perfect to go with their craft beers! It was so addictive!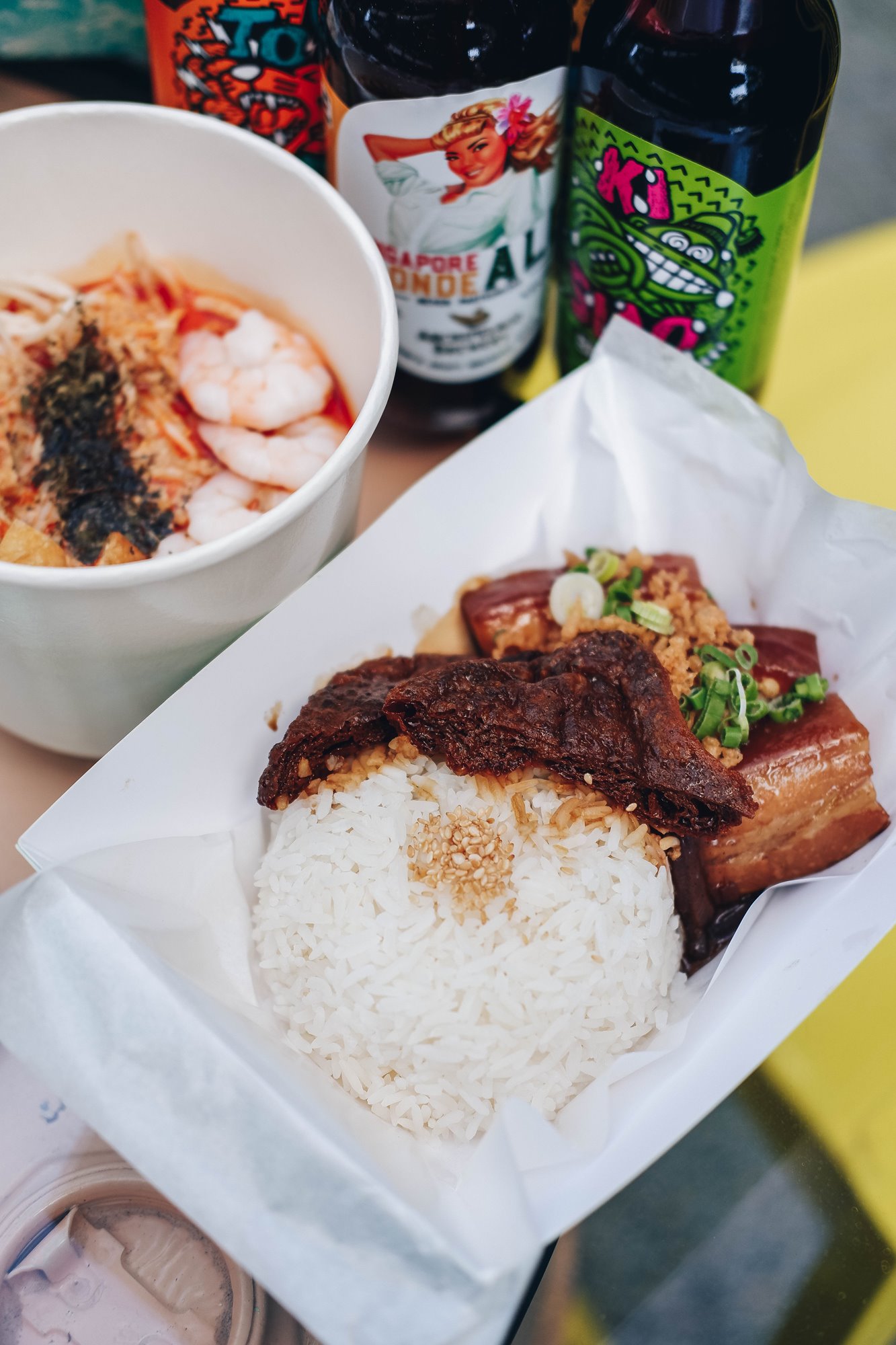 If you feeling extremely hungry and want something filling, Bugis Café also offers a wide array of main course dishes other than bites for you to savor. I got to try out their "Belly-Nice" Pork which was braised pork belly with rice and it was alright. The pork belly was juicy and the tau pok was busting with flavourful when you bite into it. I like my rice to be 'wet', so the next time I order it, I'll request for some extra gravy to go along with.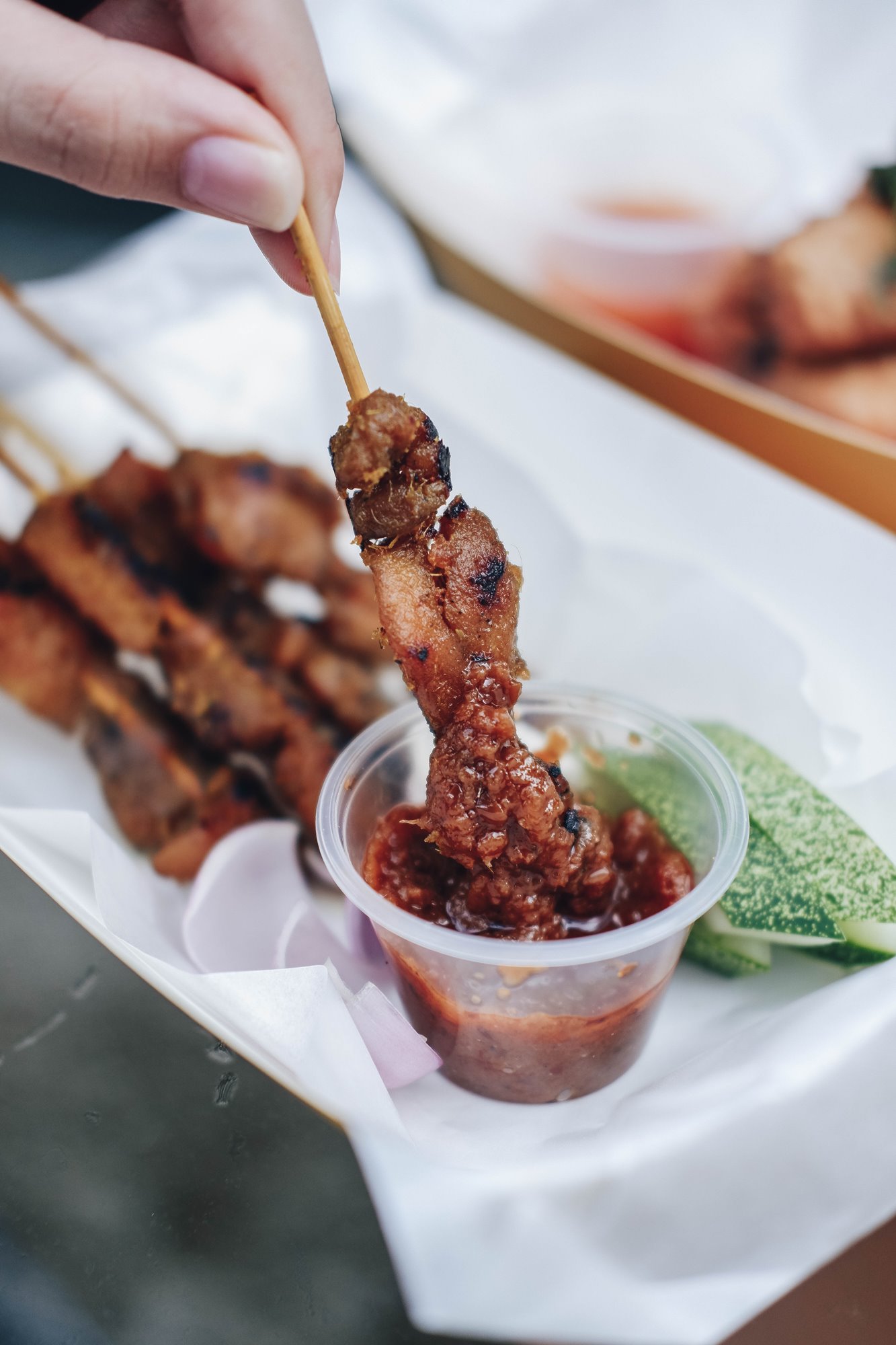 Another fancy way of saying Satay, Chick On Stick is no doubt, our local grilled chicken skewer. Paired with the Peanut Satay Sauce, it can never go wrong!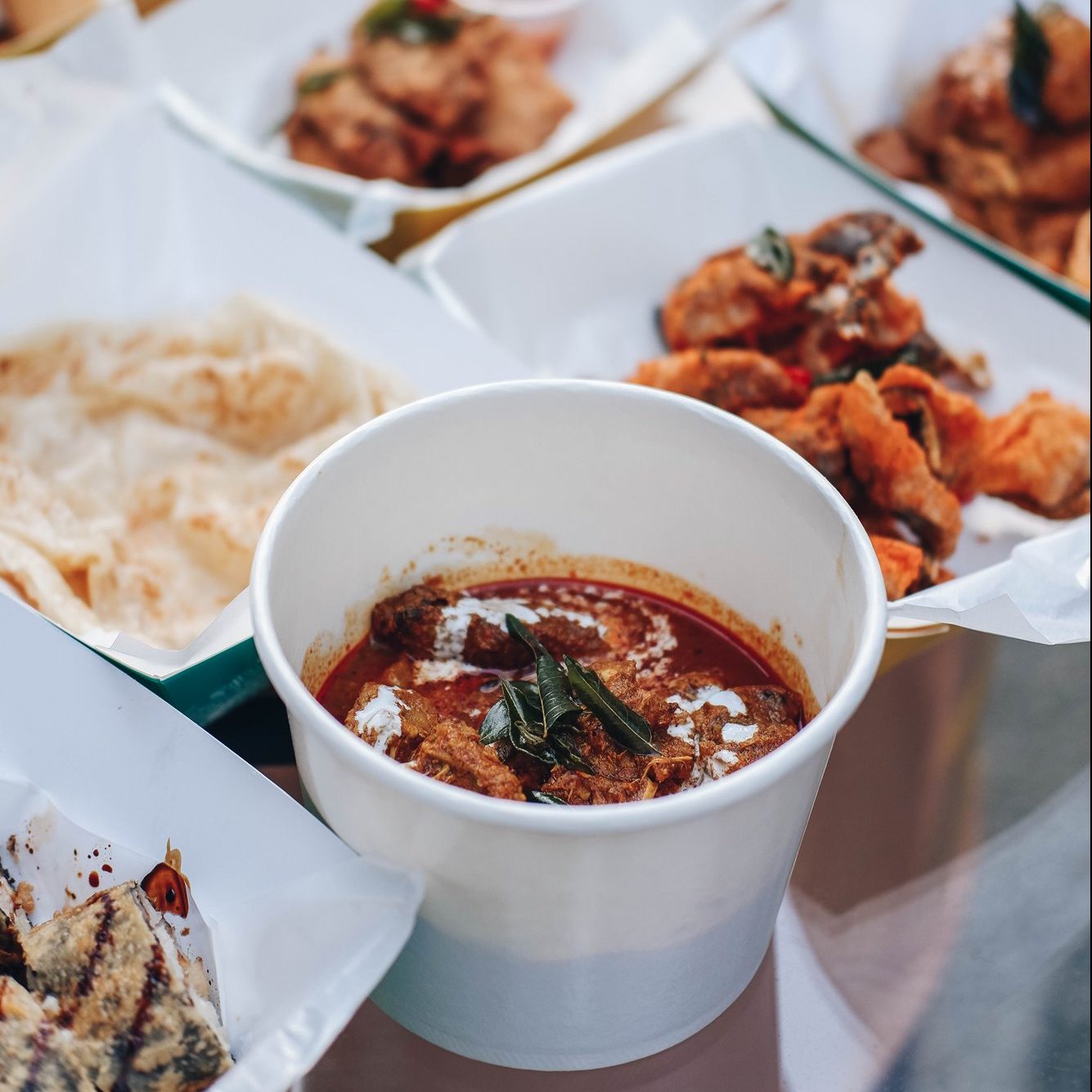 "Curry Your Favour" Chicken is your typical Indian curry instead of the Nyonya style. You get to choose to go with Roti Prata (which goes really very well with the curry), Rice or Noodles. If you are feeling hungry and want something localicious, make sure to order this to satisfy your craving!
–
Bugis Café @ Studio M Hotel Singapore
Address: 3 Nanson Rd, Singapore 238910
Nearest MRT: Fort Canning MRT
Website: https://www.millenniumhotels.com/en/singapore/studio-m-hotel/
–