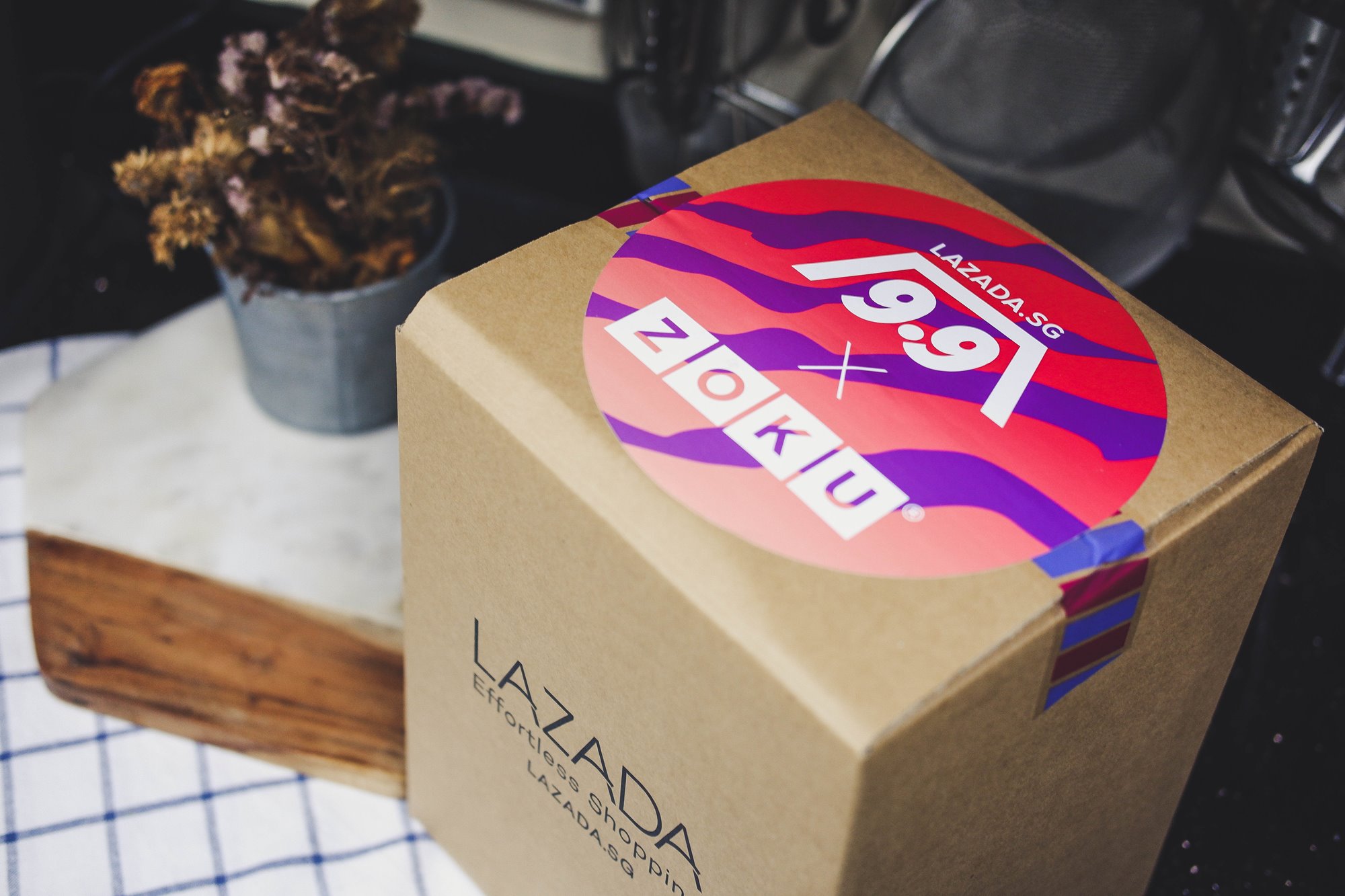 9.9 Lazada X Zoku 2018 Surprise Box
Are you ready for Lazada 9.9 festival and their Surprise Boxes this coming 6th to 9th September 2018?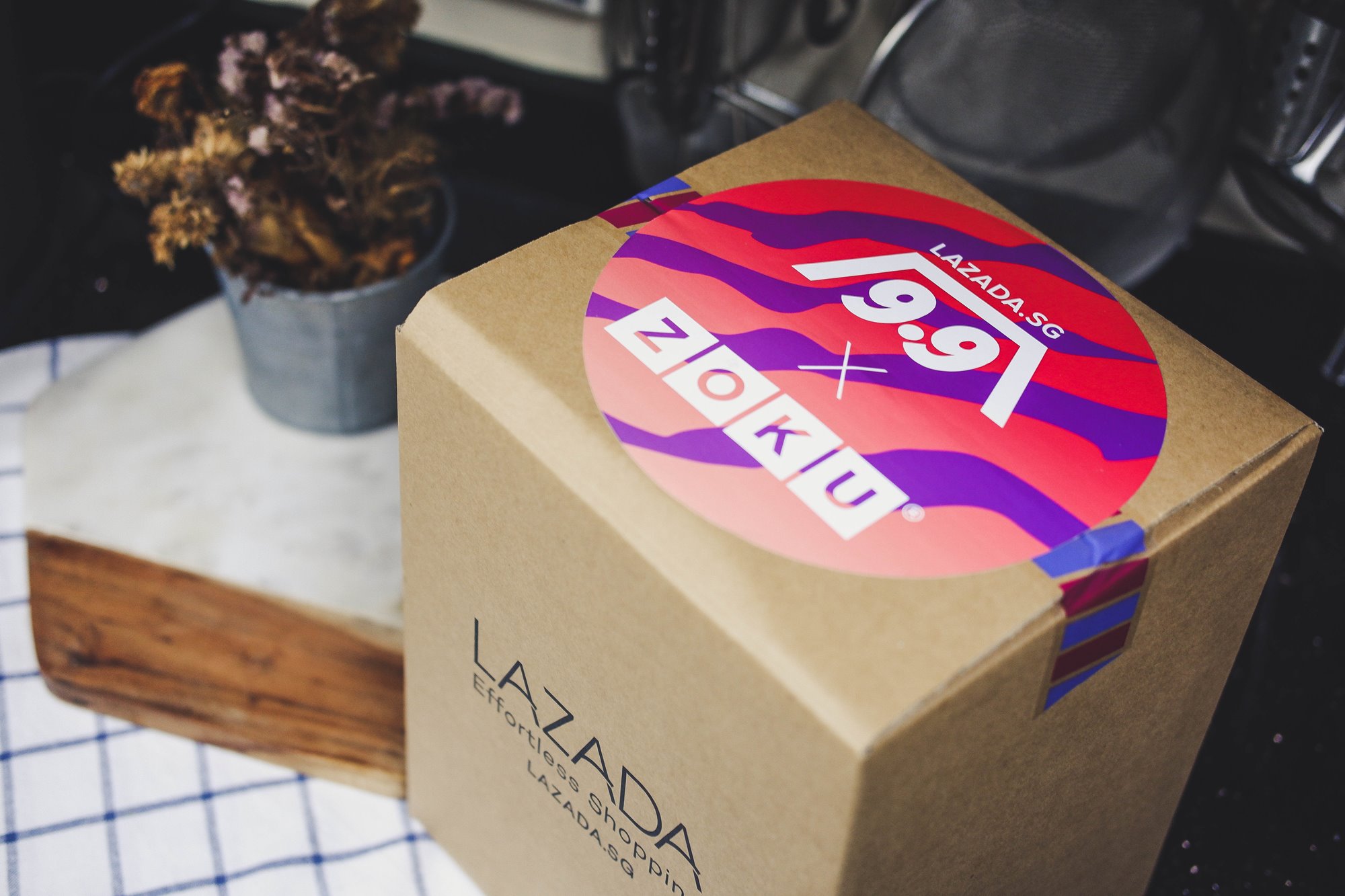 Last April, we celebrated Lazada's birthday and their super duper worthy surprise boxes available to grab. This time, we will be going to a shopping feast on the 9.9 and Lazada is also selling these surprise boxes again for you to grab at only SGD$29/49 (Items inside well worth over SGD$100)!
What's more exciting than to unbox? I got on hands-on Zoku Kitchen & Dining surprise box and let's see what's inside!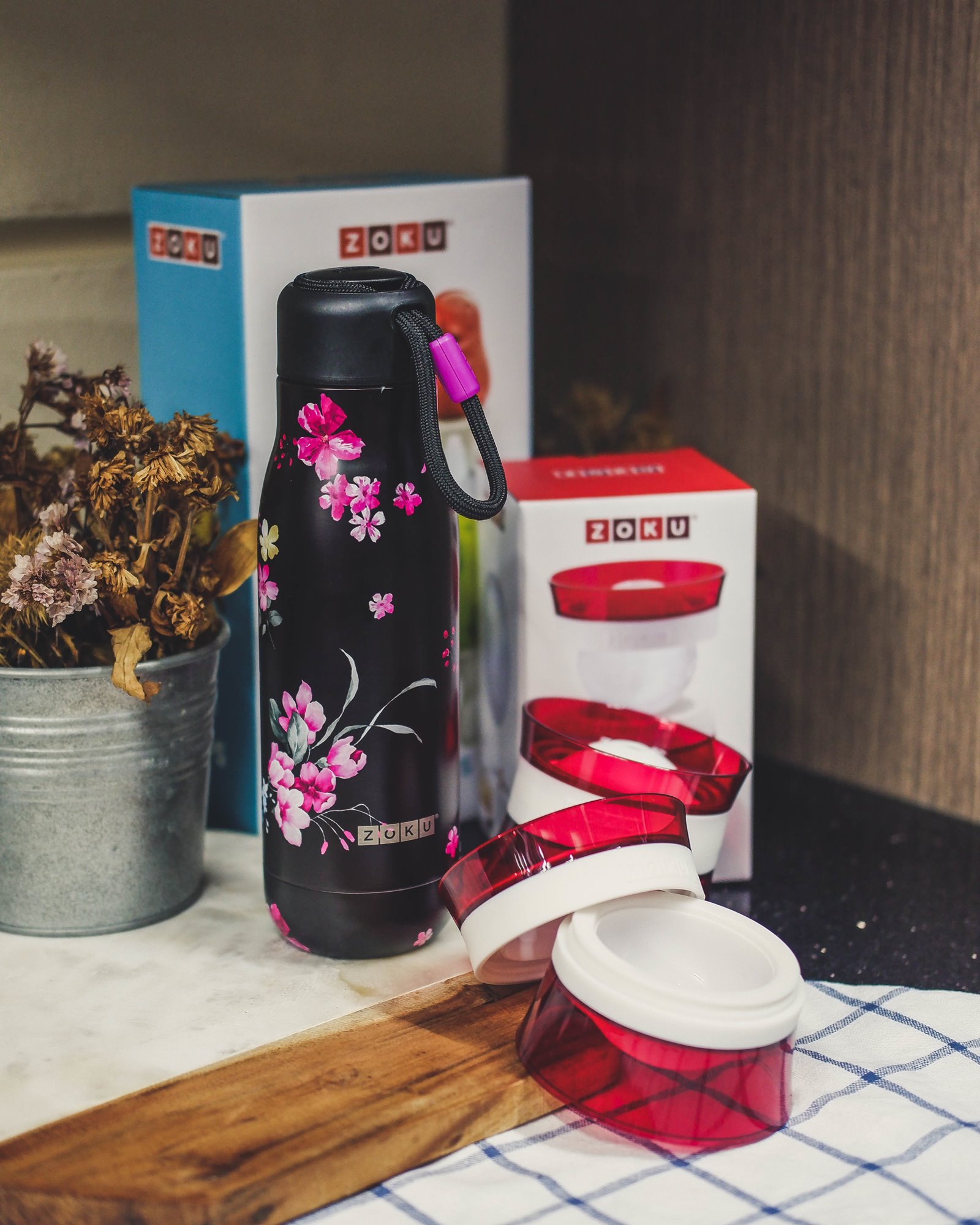 Hehehehe! As usual, I won't reveal all of the items inside. There are a total of 4 items in the box. To get you guys super excited, here is a sneak peak of what I got from the box. I am only revealing (in details) on the 2 items I got instead of all of the 4 items.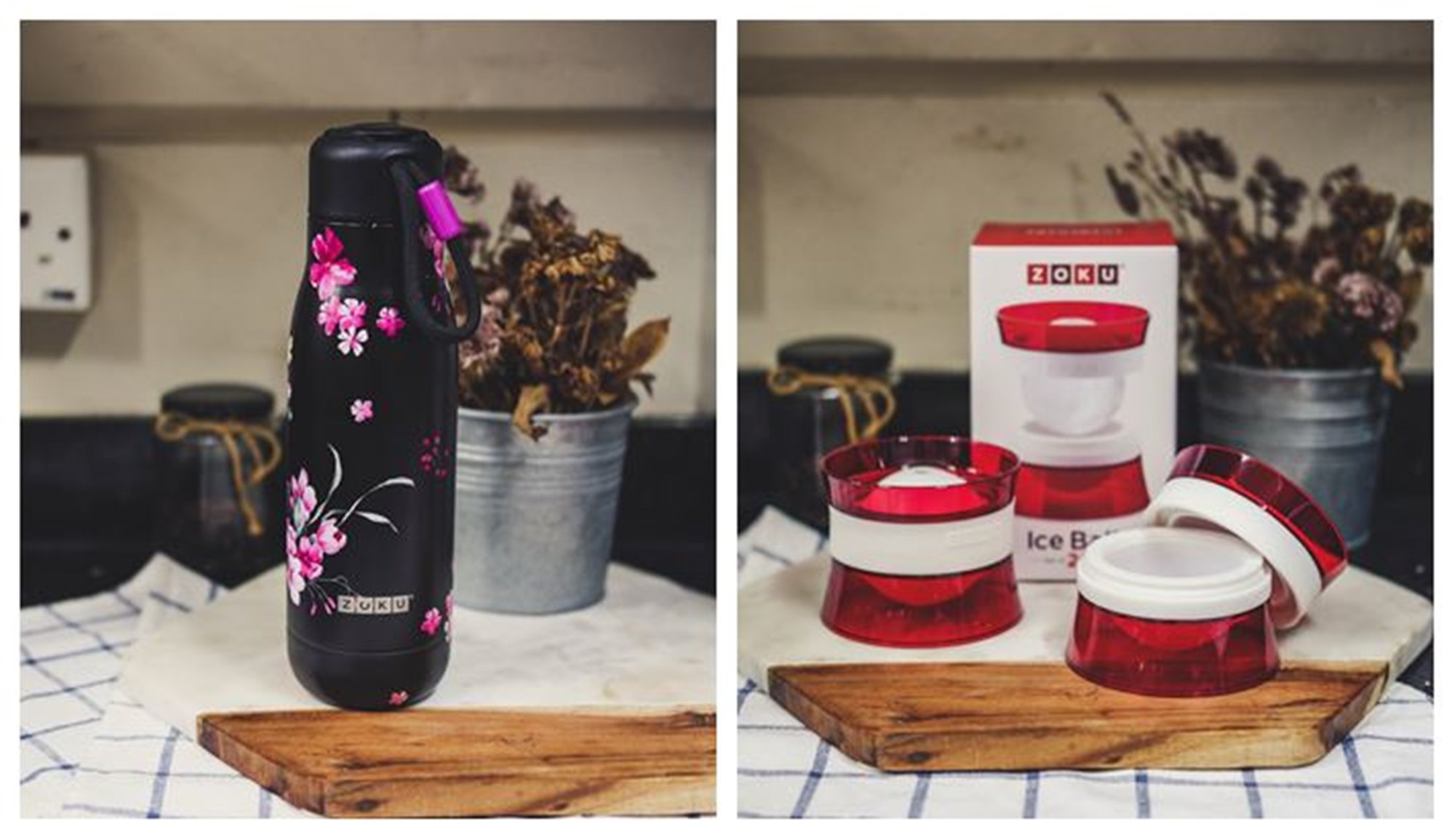 The beautiful Pattern Collection of Zoku Stainless Steel Bottle is not only stunning but is built with a leak-proof system in mind. Zoku uses a Rapid Lock Technology where a quick 3/4 locking cap ensures you a worry-free use of the bottle.
Not only that, the slim profile of the vacuum insulated bottle has double walls to keep your favorite beverages at their optimal temperature for a long period of time.
If you are into drinking or just simply want to create a fancy drink, why not pop in a ice that is shaped of a ball? The Zoku Ice Ball Sphere Mold allows you to easily do that while keeping your drink colder longer with less dilution as compared with conventional ice cubes. Easy to use, easy to open, simply push the bottom of the mold to release the ice ball once frozen and fill it up again and repeat.
What's more exciting is also that there are up to $99 vouchers for you to grab and discount up to 90% off during this period! So hurry and check out Lazada for all your shopping needs!
This is a media release