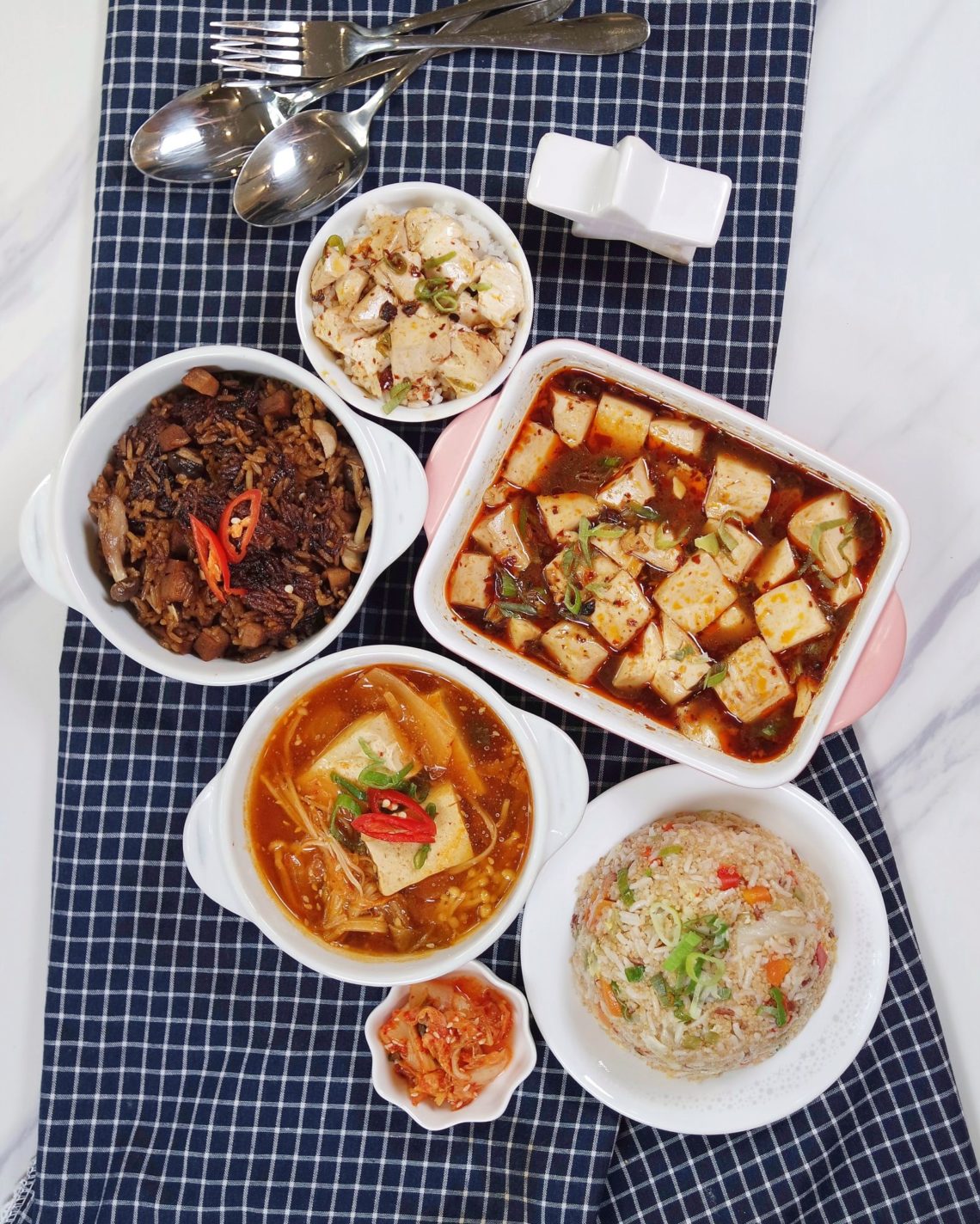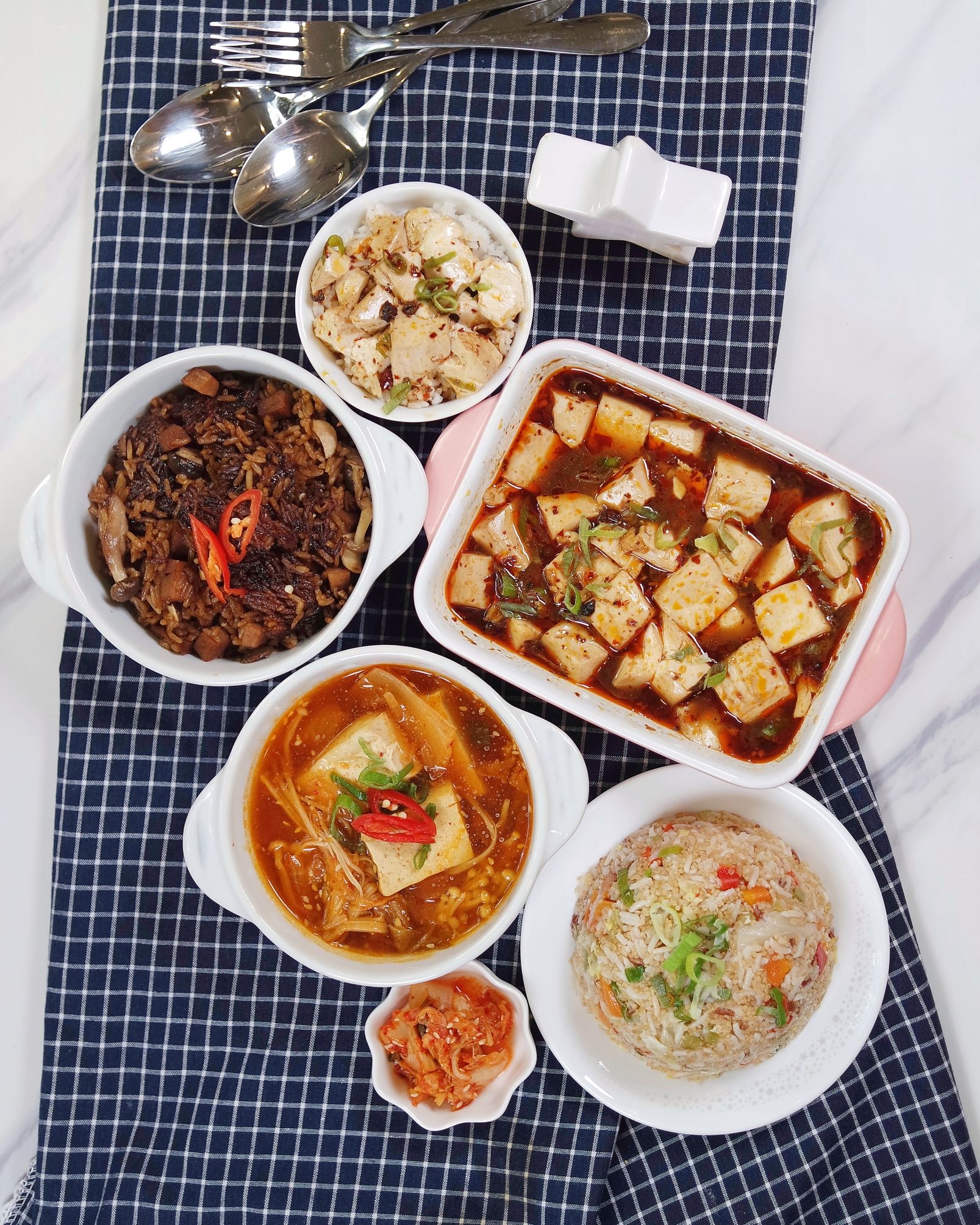 4 Simple Rice Cooker Recipes with Tefal Xpress IH Rice Cooker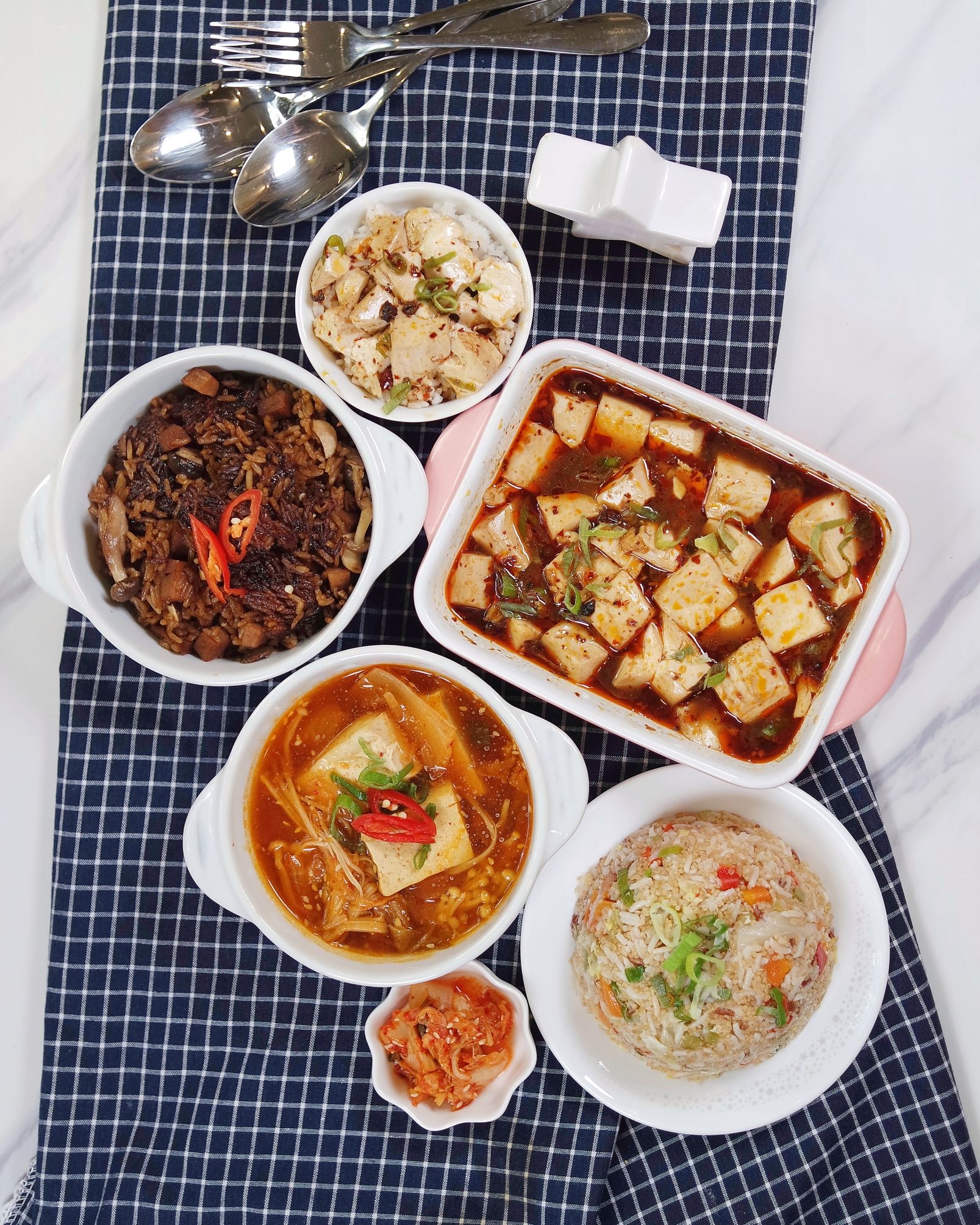 In this article, I will be sharing with you 4 simple recipes that you actually can do with a rice cooker! I'm using the Tefal Xpress IH Rice Cooker, which uses induction heating element and Xpress Cook Technology to circulate fresh air into the cavity of the rice cooker, allowing faster and even cooking with perfect rice texture result. In fact, cook 2 cups of Jasmine Rice in only 20 minutes! Sometimes we can get so carried away that we forgot to cook our rice beforehand, it happens. So having a rice cooker that can cook up your rice that quickly is a lifesaver! Click here if you want to know more about the rice cooker!

You could check out the step-by-step video instructions for all the 4 recipes below,
1. Healthy One-Pot Mixed-Grain 'Fried Rice'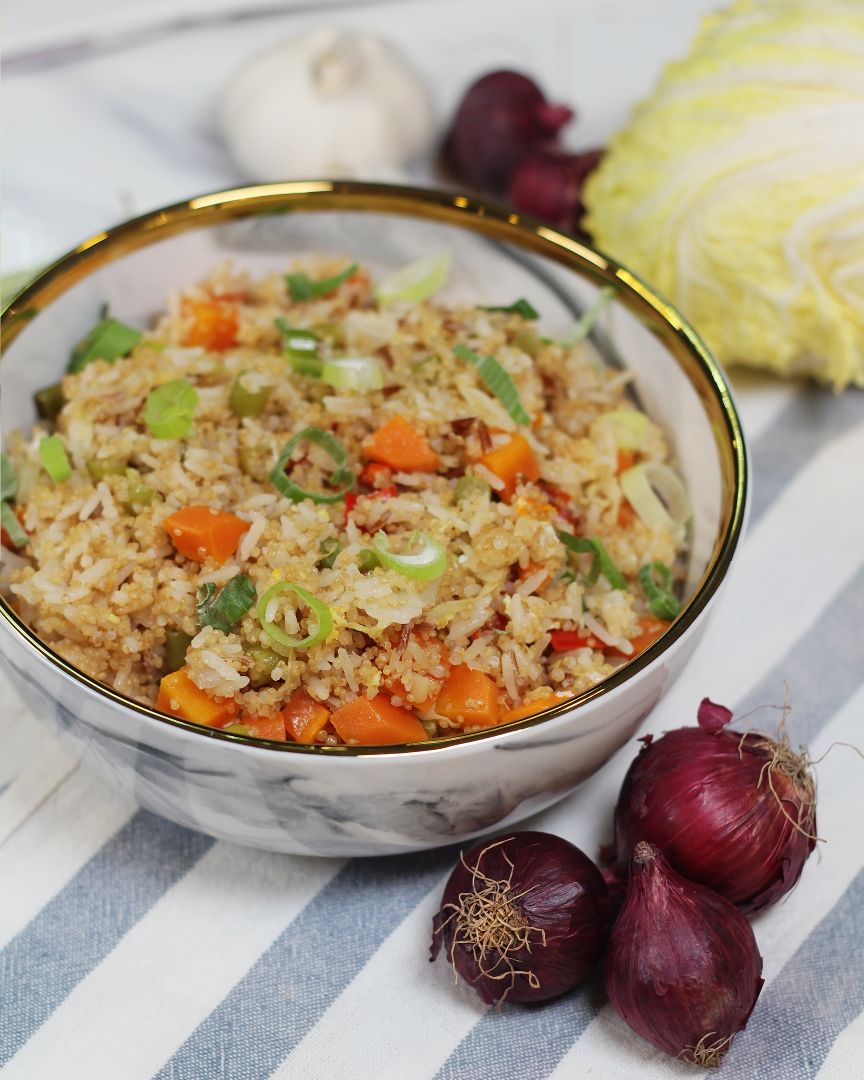 Fried rice can be quite sinful as usually white rice is being stir-fried with oil to give you that nice fragrant. It also can be quite tedious because you would need to cook the plain rice beforehand, then stir-fry with all the other ingredients in a wok. But, do you know you can actually make yourself a super hearty bowl of 'fried' rice in a rice cooker without all the hassle?
This particular recipe shows you that you can actually make it relatively simple by actually adding your ingredients together when cooking your grains in the rice cooker. It's a one-step, one-pot recipe that you will come to appreciate when making it on a hectic weekday evening.
What's more impressive is that I'm using 3 different type of grains, jasmine, red rice and quiona. Feel free to use any type of grains you enjoy having with the recipe, I'm sure it will turn out extremely well as well.
2. Kimchi Stew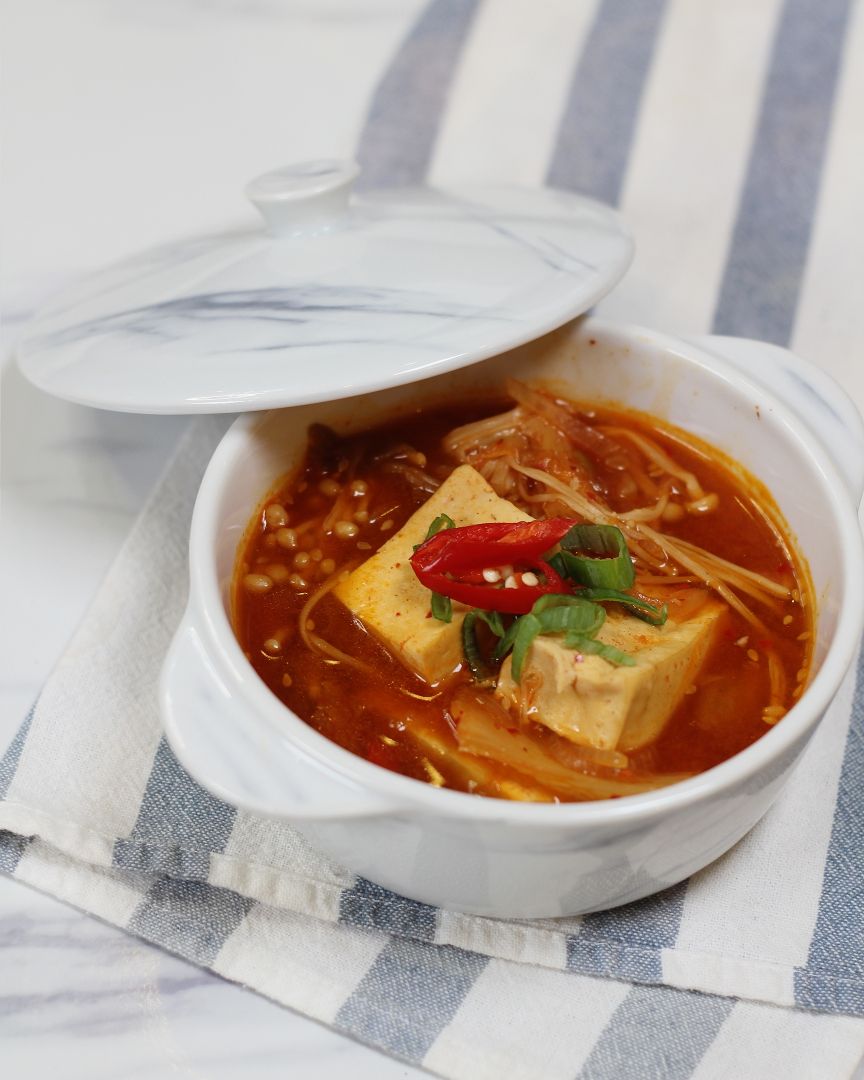 I love Korean's stews and often find myself making it more often than usual when I'm chasing my Korean dramas. Since the Tefal Xpress IH Rice Cooker is a multi-cooker appliance too, it has a 'Soup' function for you to actually make stews too! What impresses me is that since it has a sensor inside the rice cooker, once you get it simmering, everything is automatic. I don't have to worry if it will boil over pot or the heat is too small anymore. Fuss-free and easy. And the fact that once it's done, my stew could kept warm in the rice cooker, I could have it anytime of the day!
3. Claypot Mushroom Rice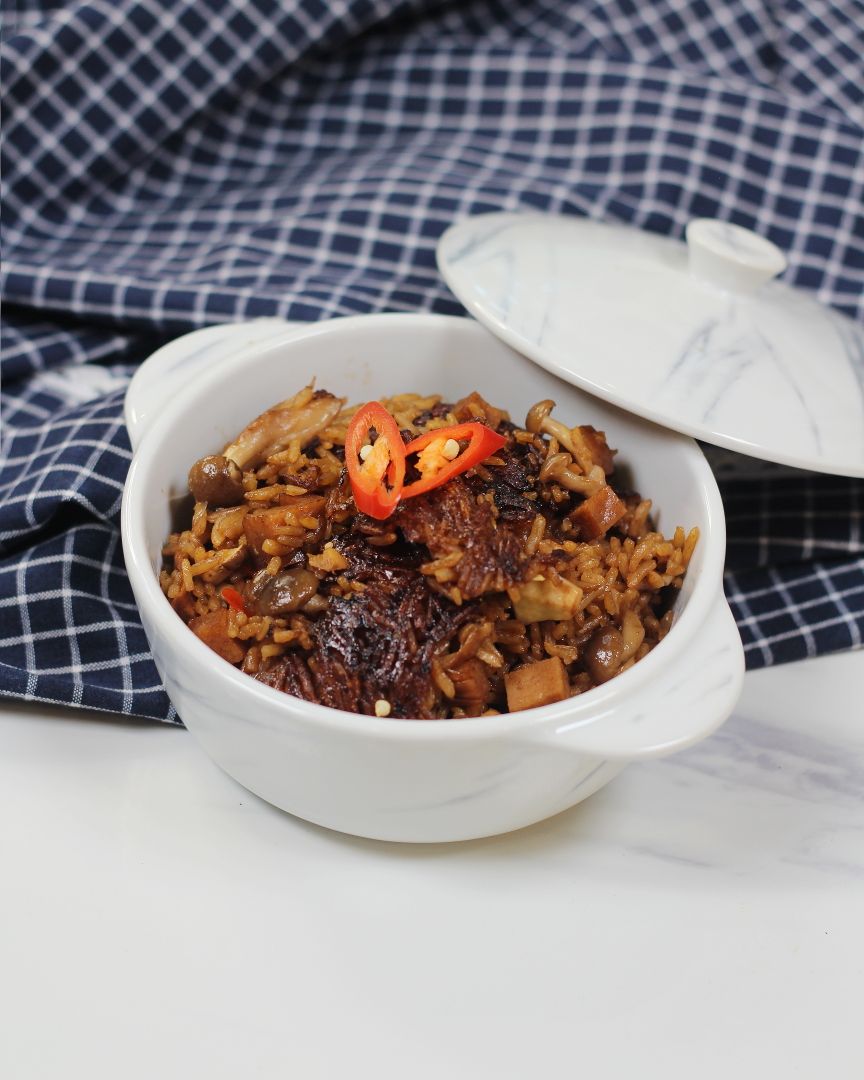 Do you know with the Tefal Xpress IH Rice Cooker, you can actually make claypot rice? Those crispy burnt sides that you would get from a traditional claypot, you can actually simply make it in this rice cooker! How amazing is that! With a single button, I didn't need to fuss to take out my claypot and cook in front of the hot flame. The fact that it uses induction heating element, it allows the pot to heat up the pot really quickly and really hot that it gives you an even layer of crispy brown edge that you are looking for.
4. Mapo Tofu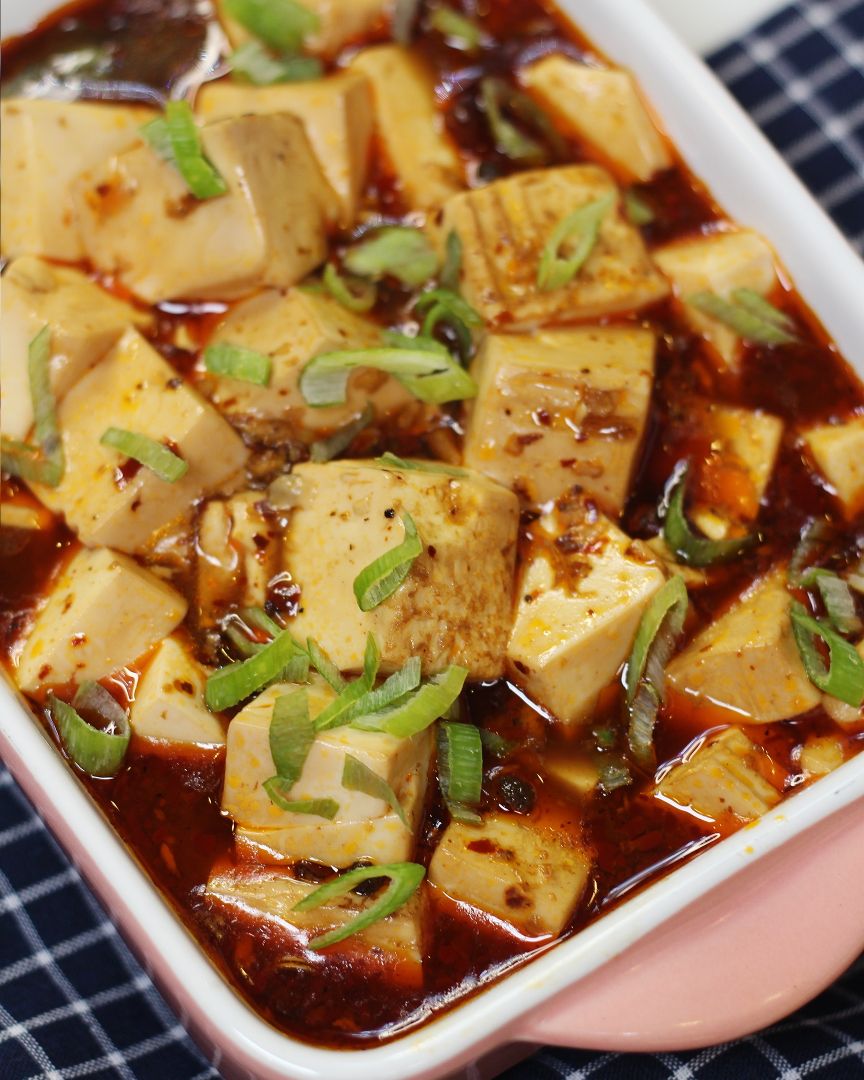 It is super easy to make Mapo Tofu in the rice cooker! You know how it can be quite spicy to stir-fry chili oil and mala paste? Doing it in the rice cooker, you could simply shut the lid to prevent the spiciness aroma from spreading across your kitchen. What's more important is that also get peace of mind when stewing the tofu in the gravy afterwards since the rice cooker itself will monitor the temperature, you don't have to worry if it will dry out. Just set the timer and let it braise for 5 to 10 minutes while you get your things done!
For more info about this rice cooker, click here.
This article is brought to you by Tefal Singapore