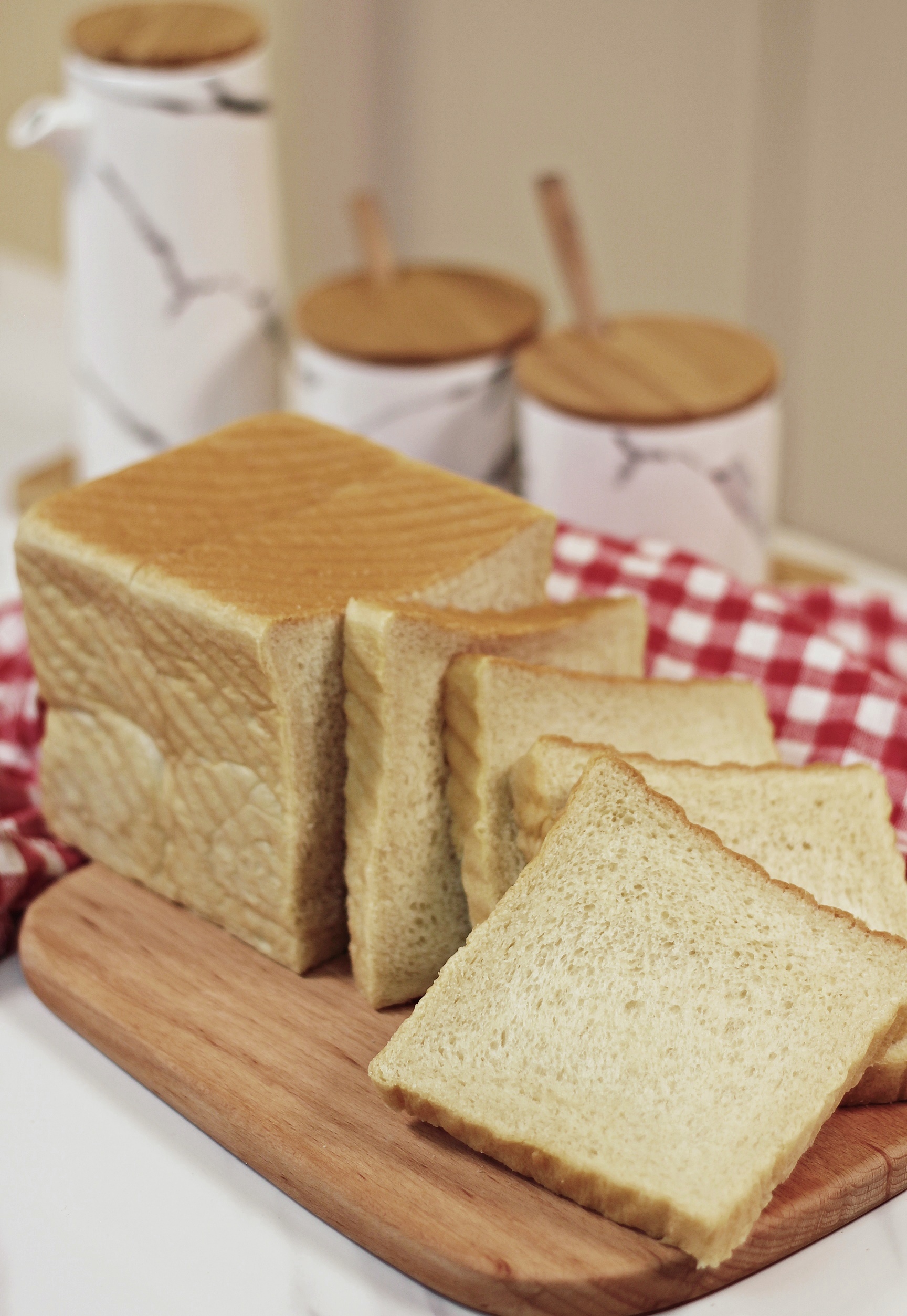 White Bread (Eggless & Dairy-free) 无奶无蛋素食白吐司/面包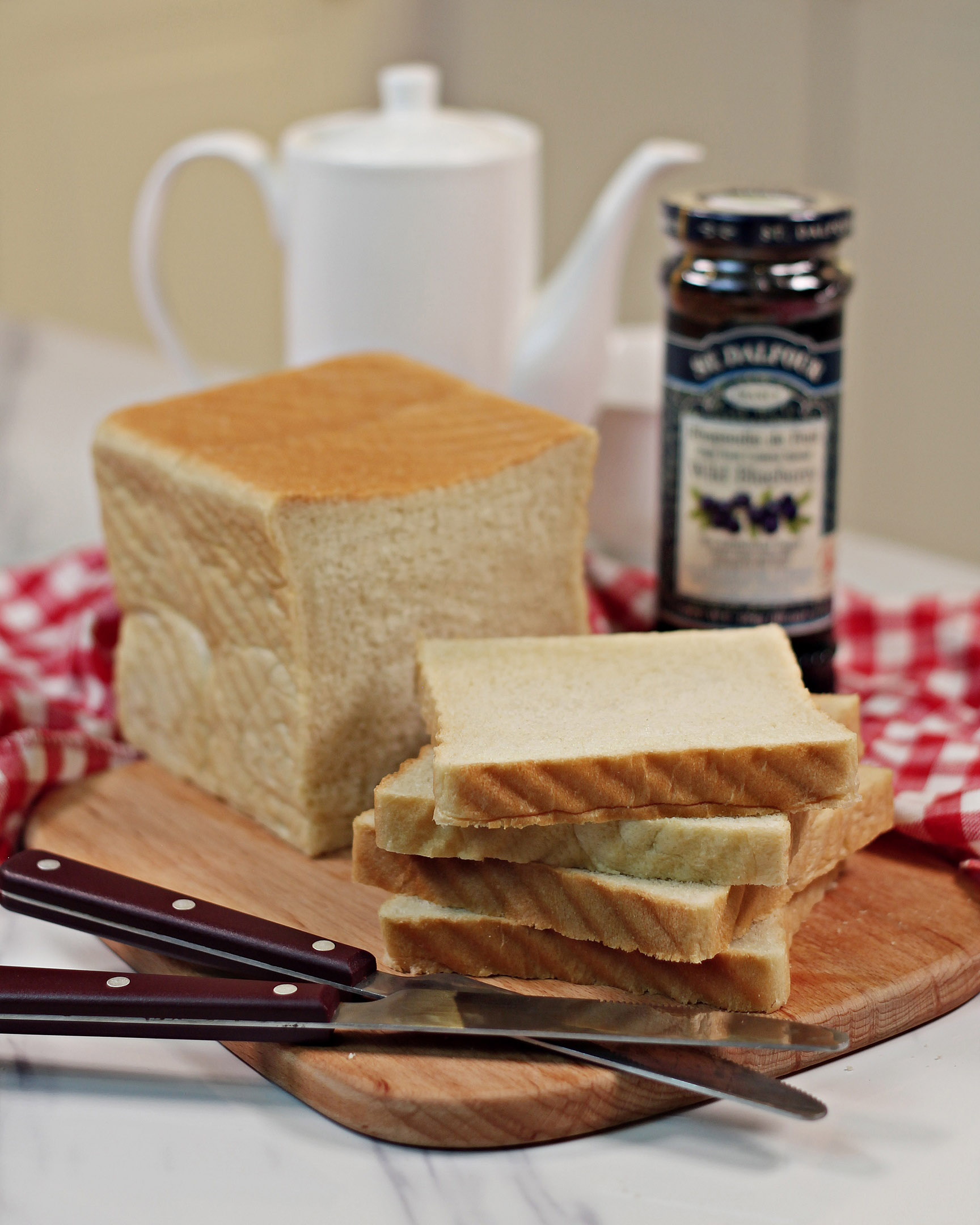 Some of my friends are vegan, they can't take in eggs or any dairy products. I realized such a simple commodity like a basic white bread is hard for them to just buy over the counter in the bread section at the supermarket. So, I challenged myself to recreate it in order to surprise them with some when I meet them. I tried countless different recipes and many didn't wow me. Finally, I settled on this after many revisions.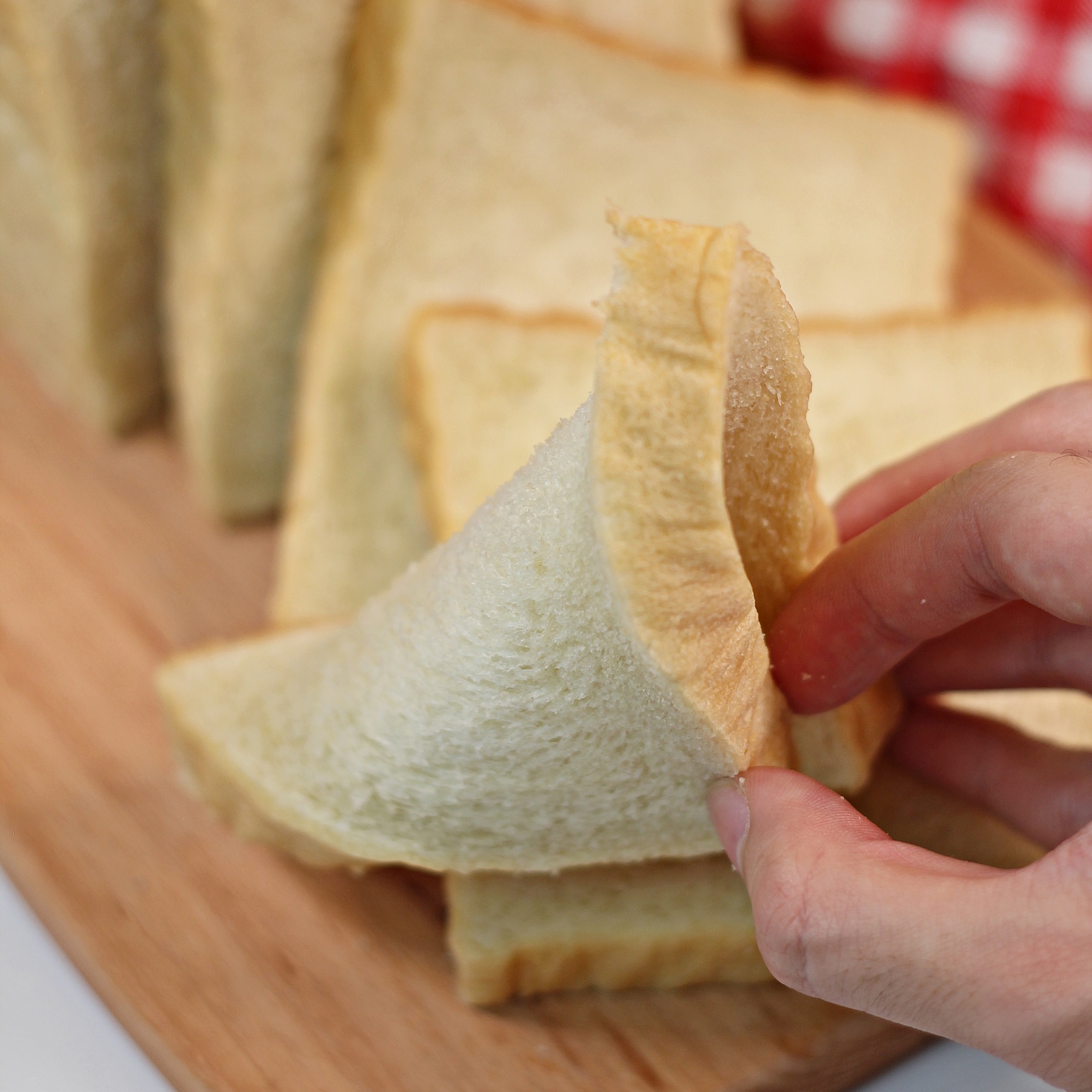 It's so soft and compact, just like a good enriched white bread you would get from your local bakery store. The key ingredient to make the bread still so soft and fluffy without any milk or butter is water. Don't bother trying to substitute with almond or soy milk. It would make the bread too dense and heavy. Water makes the dough rise up well, allowing the bread to be springy and soft when it's baked. Instead, use water and soy milk powder. You get the lovely nutty flavour from the soy milk powder while retaining the properties you would want to get when using water to make your dough.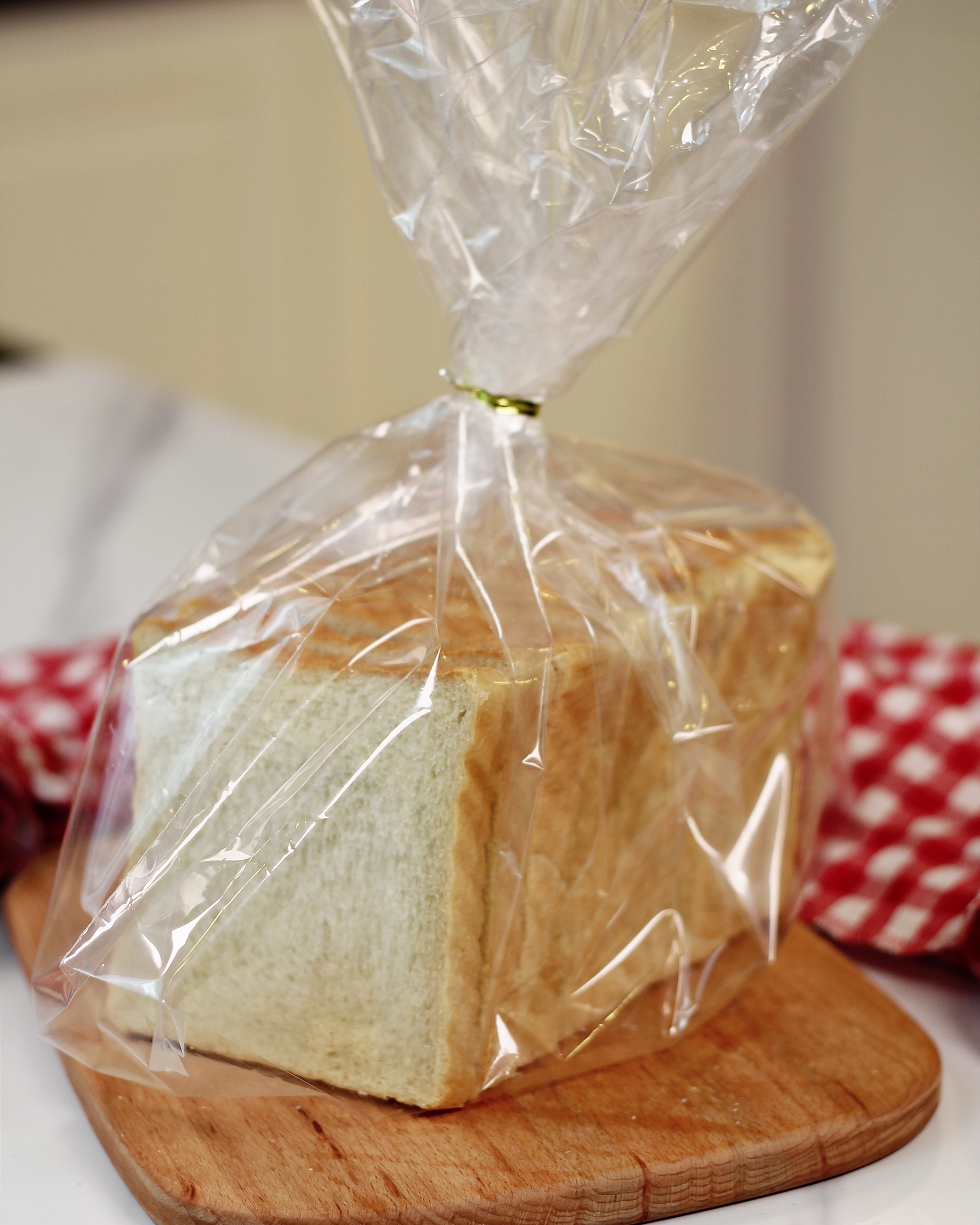 The first slice (with the crust) will never taste good. I mean, I know there are some people who like to eat that particular part of bread, but not my family! I usually will throw that away, especially when I wrap it up with a clear plastic bag. This way, the beauty of the inside can be revealed to everyone.
Some may ask me, "Zong Han, why don't you just bake it in the bread machine?". Personally, I don't like the result of my bread when it is being baked in the bread machine. Some of the reasons,
Crust is too thick to my liking
Weird shape, hard to portion, hard to cut
Texture of the bread is too hollow
When we re-shape our dough the 2nd time, it gives the yeast a chance to work on the proofing evenly. This will help the dough to rise well, allowing it to have smaller air bubbles, resulting in finer texture when it is being baked. Moreover, we have greater control over how it can turn out. If you want to make into dinner rolls or buns, feel free to do so. It is a versatile recipe.
Express Vegan White Bread
Makes 1 (450 grams) loaf
Bread Tin: 20.7 x 11.6 x 11 cm

Eggless and Dairy-free
Ingredients
300

grams

of bread flour

1

tbsp

of soy milk powder

4.5

grams

1 ½ tsp of instant yeast

1 ½

tbsp

of fine sugar

½

tsp

of salt

175

ml

of water

40

ml

of vegetable oil
Instructions
Put all of the ingredients into a breadmaker starting from the wet ingredients. You could also use a stand mixer with a dough attachment instead.

Knead the dough using the breadmaker for about 25 minutes. It will take about 15 minutes if you are using a stand mixer.

Let it proof for an hour until it triples in volume.

Then divide the dough into 3 equal portion on a lightly floured surface. Roll each dough into a small disk, then tuck in both sides and roll into a long rectangular shape. Arrange the sides of the dough neatly then roll it up. Make sure to seal the edges and set aside. Repeat this until all 3 portions are done.

Transfer into a greased bread tin and let it proof in a warm environment for about 50 minutes until it reaches 80% of the pan. Cover the lid and let it proof for another 15 minutes while you preheat your oven to 180C. If you like your crust to be darker, you could bake it at 200C.

Bake it in the oven for about 35 minutes or until golden brown.

Once baked, carefully unmould the bread immediately and let it cool over a wire rack with a piece of cloth covering lightly.

Once it is fully cooled, use a bread knife or an electric knife to slice the bread neatly in an orderly manner. Then wrap it up with a plastic wrap to store the bread.