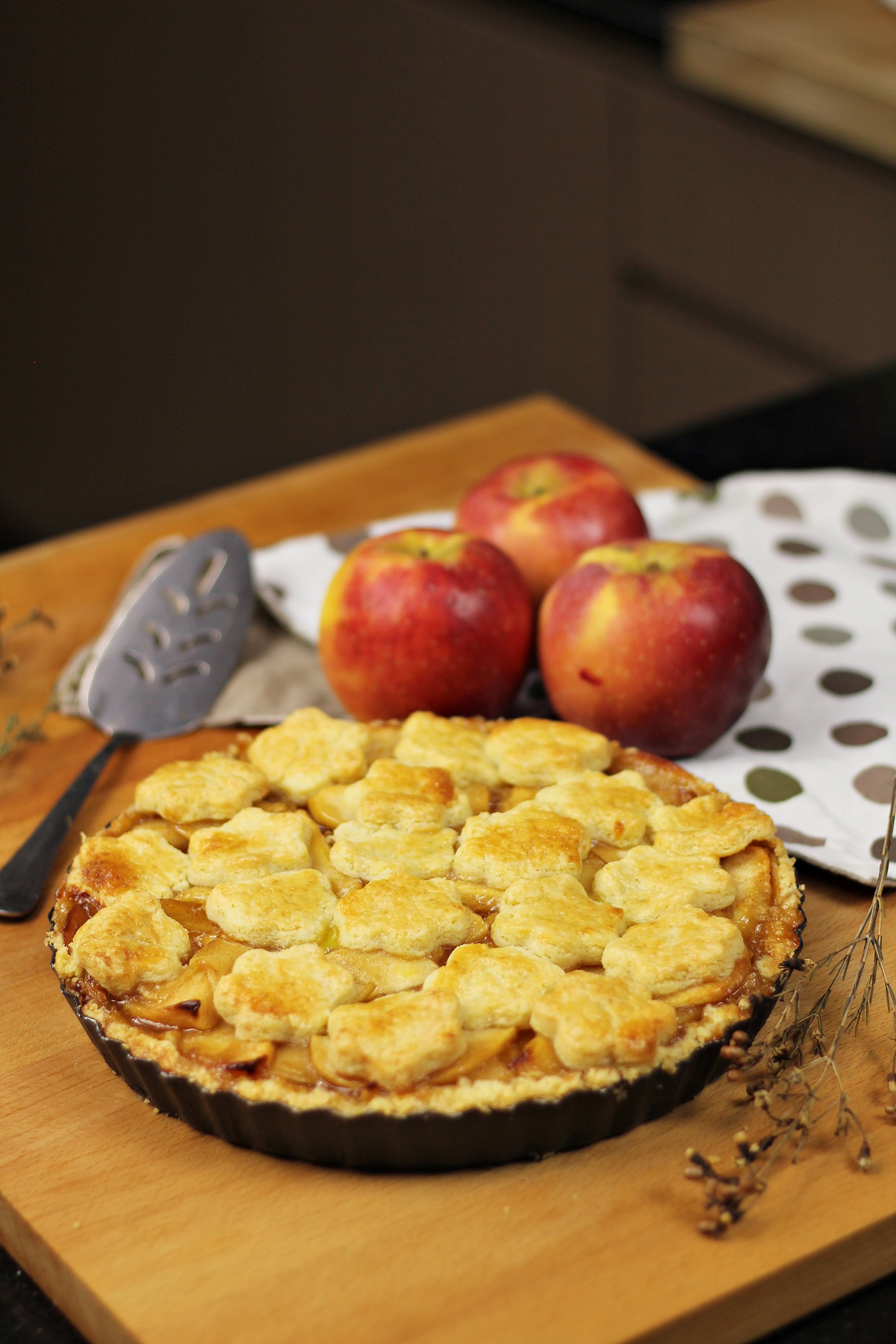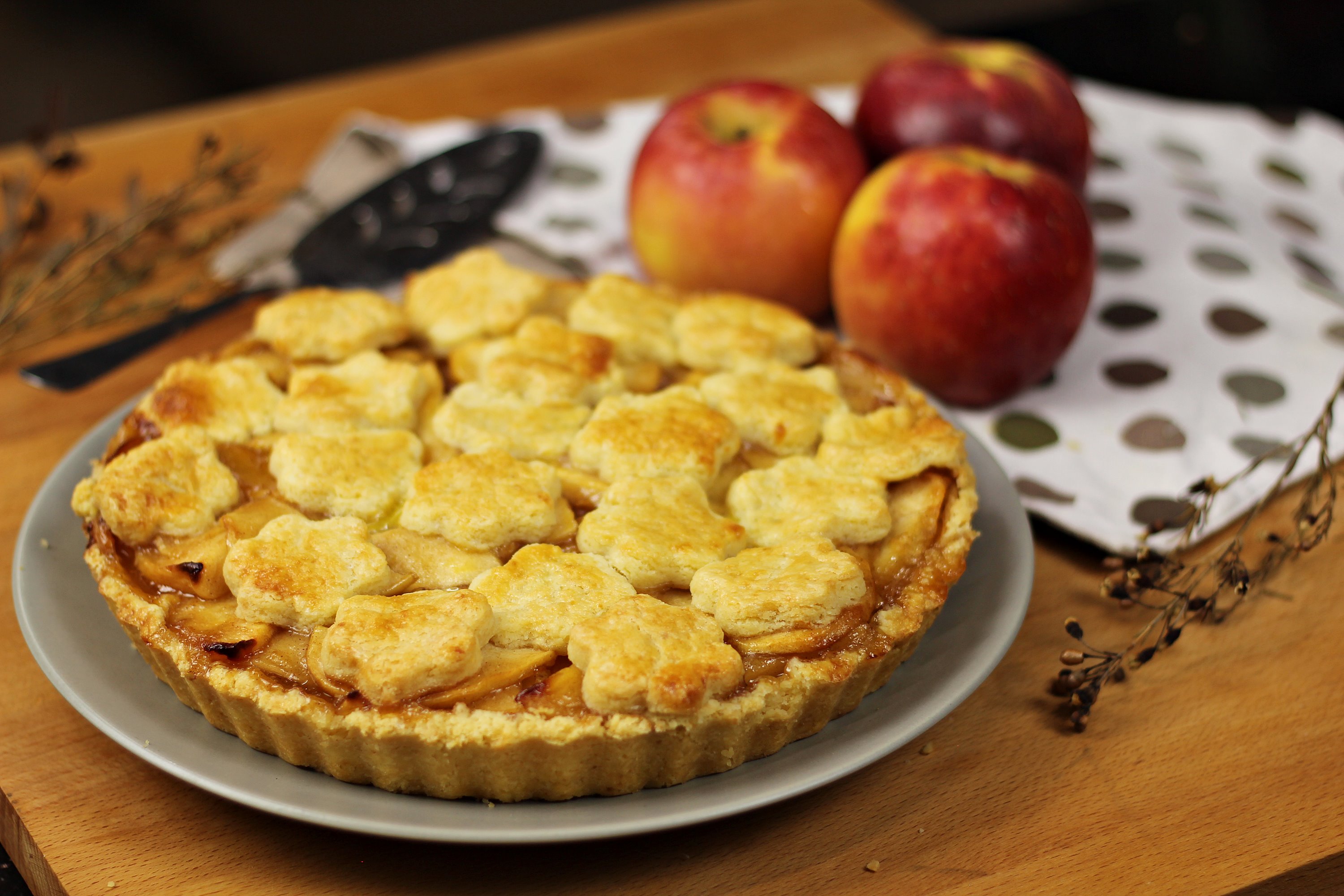 I was applauded for my Apple Pie whenever I bring it to a gathering.
My version of Apple Pie is different from others. I like to use a tart pan for my pies as compared to a pie pan as it looks extremely elegant.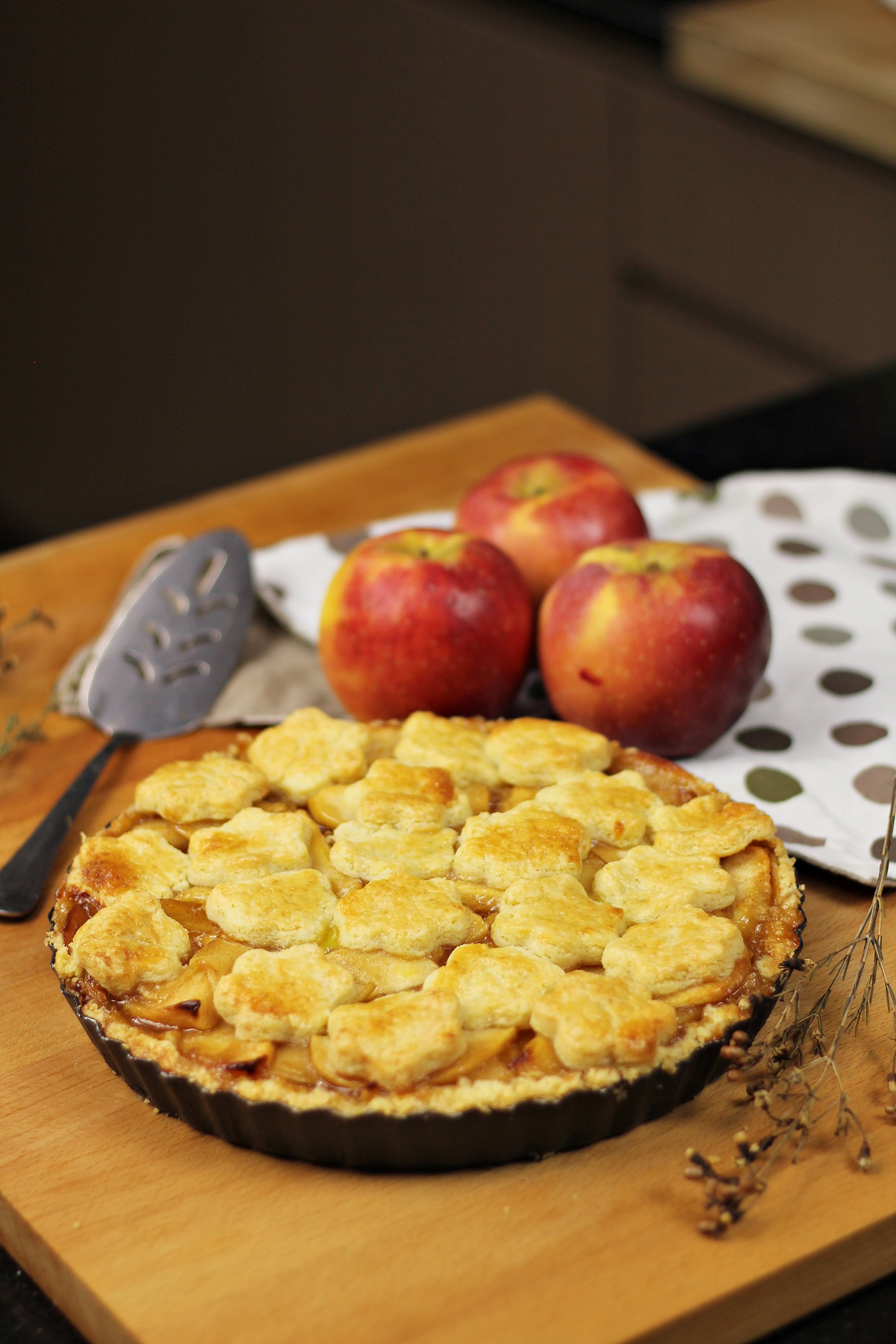 Unlike many other recipes, I like to precook my apple filling first before baking it as I prefer the flavor of it. I feel that my pre-cooking the apples, it actually deepens the fruit's flavor and at the same time, allowing all the juices to be thickened.
If you realize, my pie looks different. I used a cookie cutter to cut out shapes and used it as my top crust. What's the reason you may ask? Simply being the fact that it looks cute and super easy.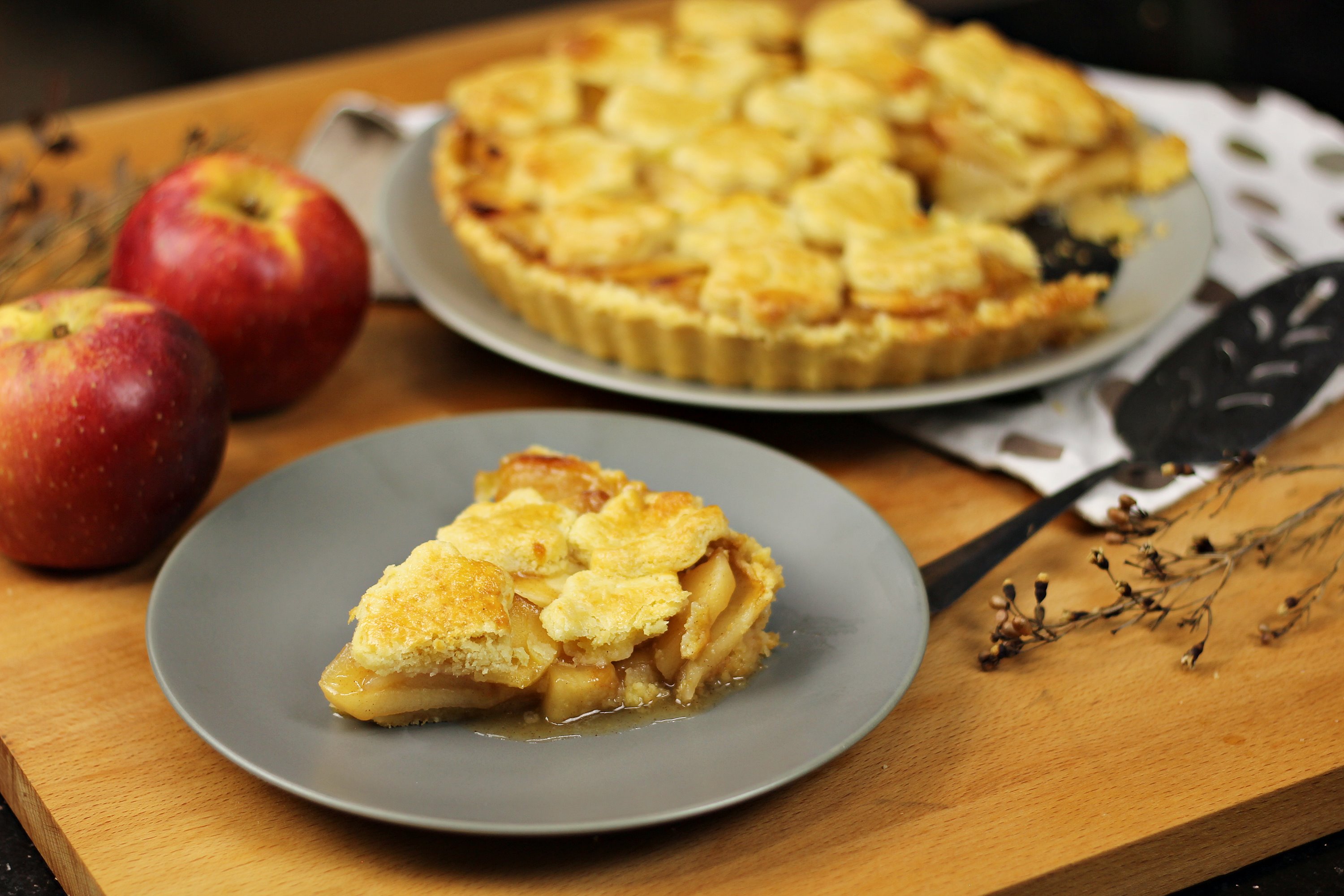 Don't be too eager like me and cut straight after baking! My whole pie almost crumbled apart. You must let it cool for at least an hour before doing so! Nevertheless, look at the pastry, flaky and crisp, right?
The way I make my pie dough is also a little different as compared to other conventional recipes. In Singapore, the weather is just killing as our average temperature is over 30C and making a good flaky pie crust ain't that simple after all. I like to use frozen cubed butter and the food processor method as it yields a better result. I know I know, not only the technique of making a pie dough is different, the ingredients listed for the pie crust are also equally weird. But, trust me, guys!
Cornstarch and vinegar were being used to prevent the formation of gluten. While for baking powder, it is used to help the crust to be a little puffy that will give you a more flaky result.

Apple Pie
2017-09-18 09:56:05

Makes 1 eight-inch round tart pan pie
Crust
(285 grams) 2 1/4 cups of Plain Flour
(35 grams) 1/4 cup of Corn Starch
1/4 tsp. of Baking Powder
2 tbsp. of Caster Sugar
1/4 tsp. of Salt
(225 grams) 1 cup of Frozen Salted Butted, cubed
1 Large Egg
2 to 4 tbsp. of Cold Water
1/4 tsp. of Vinegar
Fillings
800 grams of peeled and sliced Apples
(125 grams) 1/2 cup of Caster Sugar
2 tbsp. of Salted Butter
1/4 teaspoon of Ground Cinnamon
Juice of half lemon
1 tbsp. of Corn Starch
2 tbsp. of Water
Egg wash
1 Egg
Instructions
In a food processor, blitz plain flour, cornstarch, baking powder, caster sugar, salt and frozen cubed butter until breadcrumb consistency.
Drizzle in beaten eggs, water, and vinegar. Continue to blitz until the mixture turns from white to yellowish crumbs. If the dough can be pitched into a dough, transfer onto a kneading surface. Else, add another tablespoon of ice cold water and blitz.
Press the crumbs together to form into one dough. Divide the dough into two and form each into a round disk.
Wrap them individually with plastic wrap and put it in the fridge for at least an hour.
Meanwhile, melt salted butter on a medium heat pan and throw in sliced apples.
Add in caster sugar, ground cinnamon, and a squeeze of lemon juice.
Mix well and cover with a lid.
Bring it to a boil and simmer for 3 to 4 minutes.
Turn the heat down to low. Combine water and cornstarch and drizzle it in.
Cook until the sauce is well thickened. Shut off the heat and let it cool.
Take one of your chilled dough and roll it out between two parchment paper.
Make sure to roll out about an inch larger than the tart pan itself.
Let it chill in the fridge for 10 minutes to firm up before pressing it into the tart pan.
Once you have pressed it evenly, transfer the cooled filling into the shell and put it in the fridge to chill while you roll out your second dough.
Roll out your second dough that has been chilled and use your favorite cookie cutter to cut out shapes for the top crust.
I like to put it in the freezer to chill before removing it and placing it onto the pie.
Trim around the edges to make sure that it is even.
Egg wash your top crust.
Finally, chill your pie while preheating the oven to 210C. You would want the butter in the crust to firm up hard before putting into the oven.
Bake it at 210C for 15 minutes. Then lower it down to 180C and bake it for another 45 minutes.
Let it cool for an about an hour or two before serving it warm.
TheZongHan https://thezonghan.com/