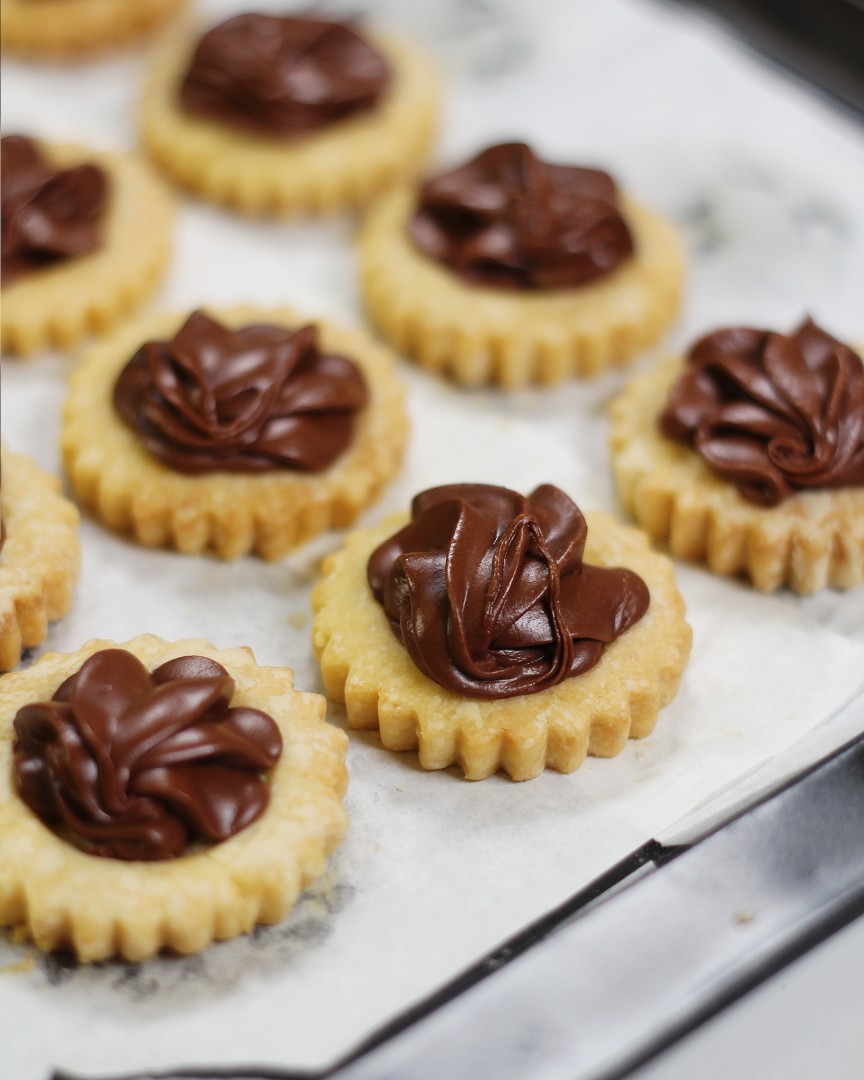 Nutella Tarts Cookies Recipe with Rowenta Gourmet Pro Oven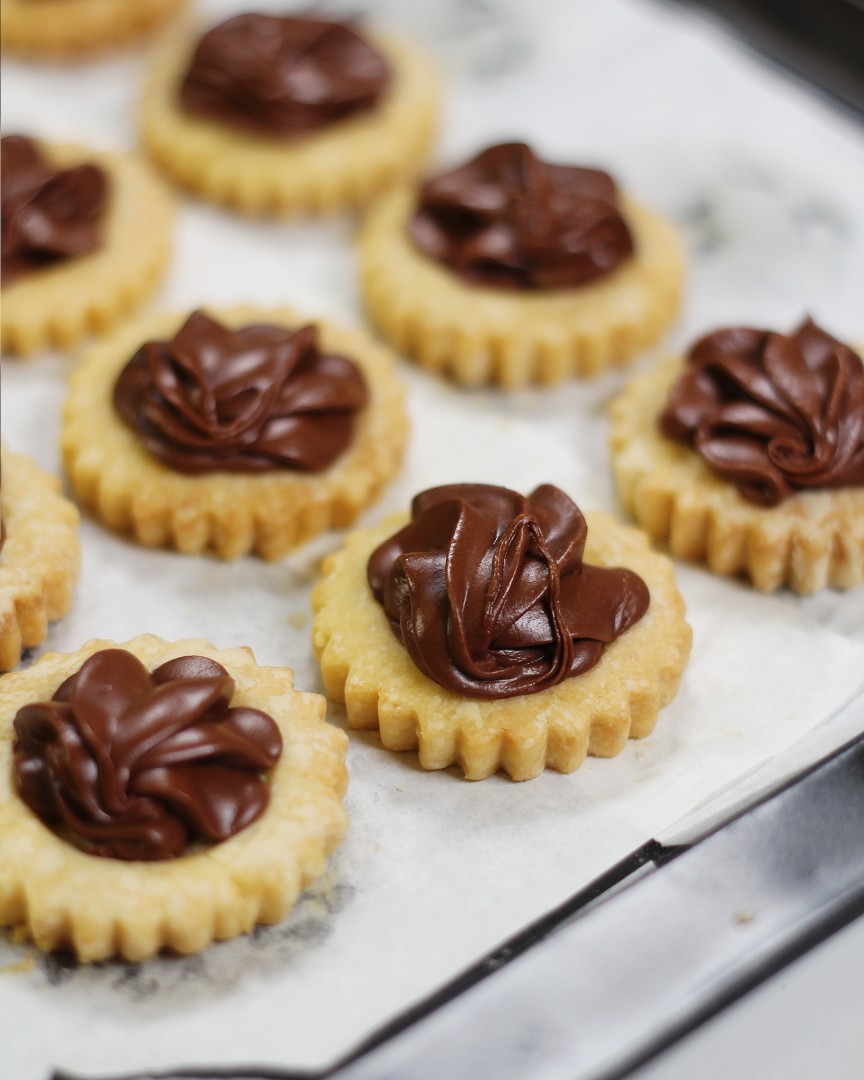 Nutella fans rejoice! For this coming Chinese New Year, we are going to tackle Nutella Tart Cookies! These babies were so popular during the CB period in 2020. Many home bakers started selling these cookies and everybody on social media were talking about it. I mean, who doesn't love Nutella, right? It ought to be outrageous.

Before we start on the recipe, I would just like to quickly highlight that I made these cookies in Rowenta Gourmet Pro Oven. If you are an avid home baker (or just super aunty that knows like me), you will know that Rowenta oven is a dream for someone who wants a reliable portable oven that will last for years to come. I recalled being in my auntie's kitchen making Chinese New Year cookies using her trusty Rowenta oven when I was in young. What amazed me about the oven is that even though it is just a countertop oven, the large capacity of 38 litres and 3D Convection System allows me to bake 2 levels at one go! This means that I could bake 2 trays at the same time. Helps me to save time and electricity! Click here if you would to know more about the oven.

The buttery crust goes really well with the gorgeous Nutella. Adapted from my Pineapple Tard (enclosed) recipe, I tweak alittle to suit this recipe! Instead of rubbing in flour with room temperature butter for a melt in your mouth effect, I used cold butter (almost frozen actually) that has been cubed to cut through the flour for a nice crumbly crust. If you have a food processor, you could actually pulse a few times to cut the butter into the dry mixture instead. It's much more efficient. But, I'm just going to show you that using a plain old fork to cut through is fine too.
Nutella Tart Cookies
Ingredients
100

grams

of salted butter

cubed and frozen

180

grams

of plain flour

2

tbsp

of icing sugar

1

egg yolks

200

grams

of Nutella spread
Instructions
In a mixing bowl, stir in plain flour and icing sugar.

Quickly cut in frozen butter that has been cubed into the dry mixture using a fork or pastry cutter. If you have a food processor, this process can be even faster by quickly blitzing until crumbly.

Then, mix in egg yolk until the dough turns into sandy chunks.

Transfer onto a surface and quickly shape it into a disk. Let it chill in the freeze for at least 30 minutes.

Once your dough has been chilled, portion out around 12 to 15 grams of dough and roll it into a ball. Dust well with plain flour and transfer onto your baking tray that has been lined with a parchment paper.

Press the dough into a pineapple tart mold that has been dusted with flour.

Carefully remove the dough from the mold with your hands and place it neatly onto the tray.

Once it is done, preheat your Rowenta oven to 180C, fan-forced.

Freeze your dough for about 20 minutes before putting it into the oven.

Bake it in the oven for about 10 minutes.

Once it is baked, let the cookie cool down for awhile, then turn down your oven to 160C, fan-forced.

Pipe out Nutella onto the cookie base using a star tip. If you like your shape to be more defined, you may put the Nutella in the fridge for awhile to firm up.

Bake it in the oven for about another 9 to 10 minutes at 160C until Nutella has firm up.

Let it cool completely before transferring into airtight container. I like to cool it individually in the fridge for a while before stacking it up in the container and store it in the fridge.
This article is brought to you by Tefal Singapore