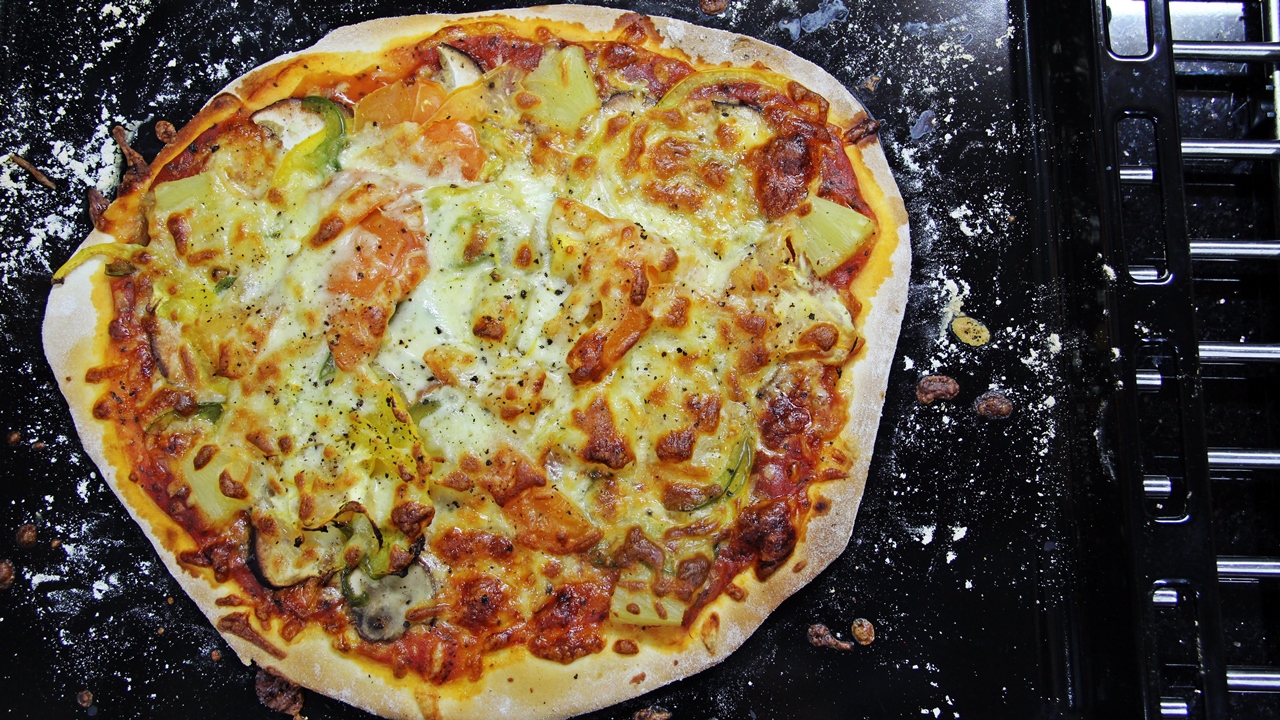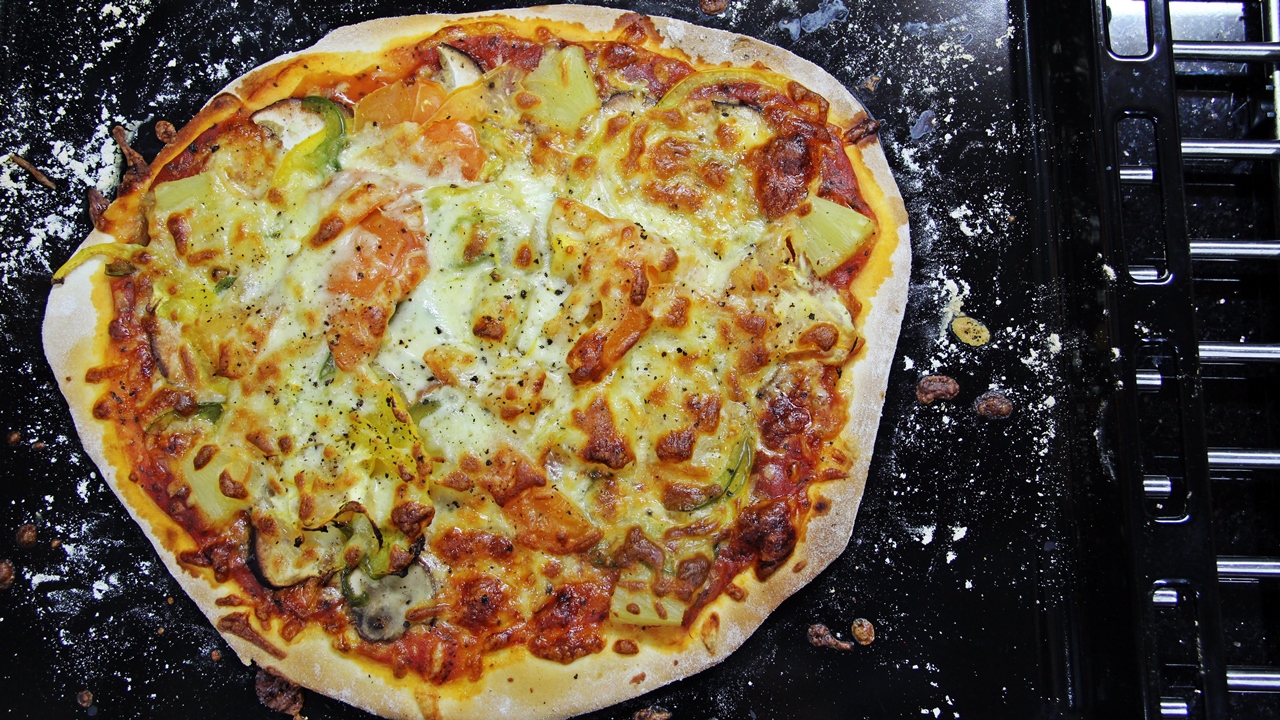 If you love thin-crust pizza, this recipe is for you. Homemade pizzas are always a hit and will sure to satisfy everyone. You can of course change the topping to your favorite ingredients but these are usually what I would put.

Thin-Crust Pizza
2015-02-02 13:55:56

Serves 4
Dough
1 cup of warm water
1 tsp of sugar
2 ¼ tsp of yeast
1 tsp of salt
2 tbsp of oil
3 cups of pain flour plus extra for dusting
Sauce
1 can (425 ml) of tomato sauce
1 tsp of dried basil
Toppings
Mushroom
Canned pineapple
Cheddar cheese
Mozzarella cheese
Bell pepper
Black pepper
Tomatos
Instructions
In your mixing bowl, add in water, sugar and yeast. Let it sit for 10 minutes until foamy.
Then, add in salt, oil and flour. Mix until combine. Once combine, knead on speed 2 for about 7 to 10 minutes until smooth. (Let it the mixer rest in between if necessary)
Form it into a ball and divide them into 4 balls. Transfer them into individual bowl and coat them with oil. Cover them and let it sit in a warm place for an hour.
Thinly sliced all your vegetables and mushrooms.
After an hour, preheat you oven to 230C or 210C fan forced. Mixed dried basil into tomato sauce.
Transfer one dough into the work surface covered with flour. Dust extra flour on top. Roll out until really thin.
Bring it to a baking tray dusted with some flour and add in a layer of tomato sauce. Next, sprinkle cheddar cheese. Followed by your vegetables and mushrooms. Then, mozzarella cheese. Lastly, crack in some black pepper. Do not over fill your toppings or else it will not cook well.
Bake it in the oven for 10 to 15 minutes. Mine usually, cooked well around 13 minutes.
Transfer into a serving dish and serve warm.
TheZongHan https://thezonghan.com/