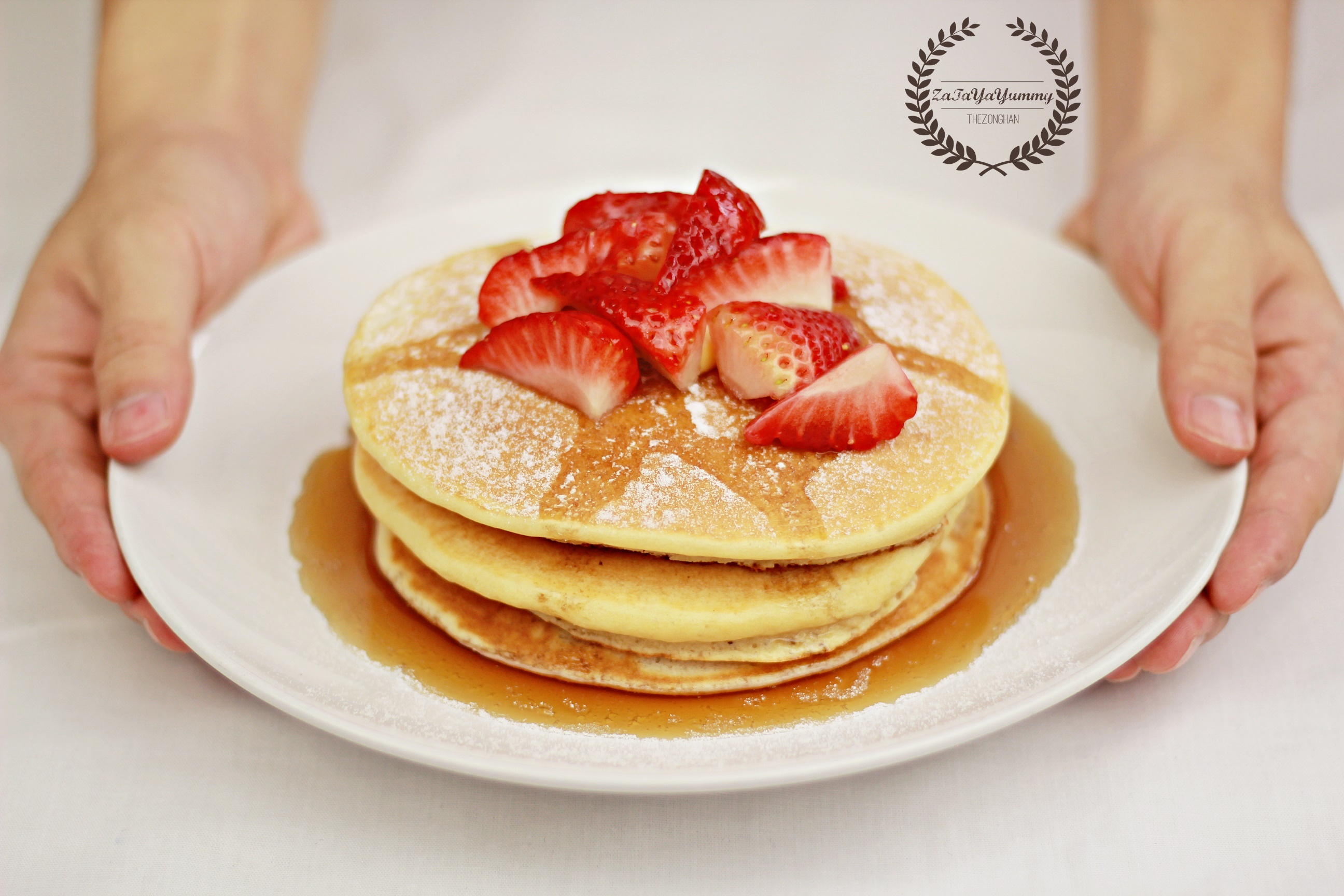 Delightful light and fluffy Pancakes. So perfect!

This recipe is a little unconventional. I separated egg yolk and egg white and whisked the egg white with sugar until stiff peaks. This actually helps the pancakes to be light and fluffy.

Picture perfect. I actually like to go with a slab of Butter, drizzle of Maple Syrup, some Berries and a dollop of Greek Yogurt. But, in this case, I did not use any Greek Yogurt for photoshoot wise.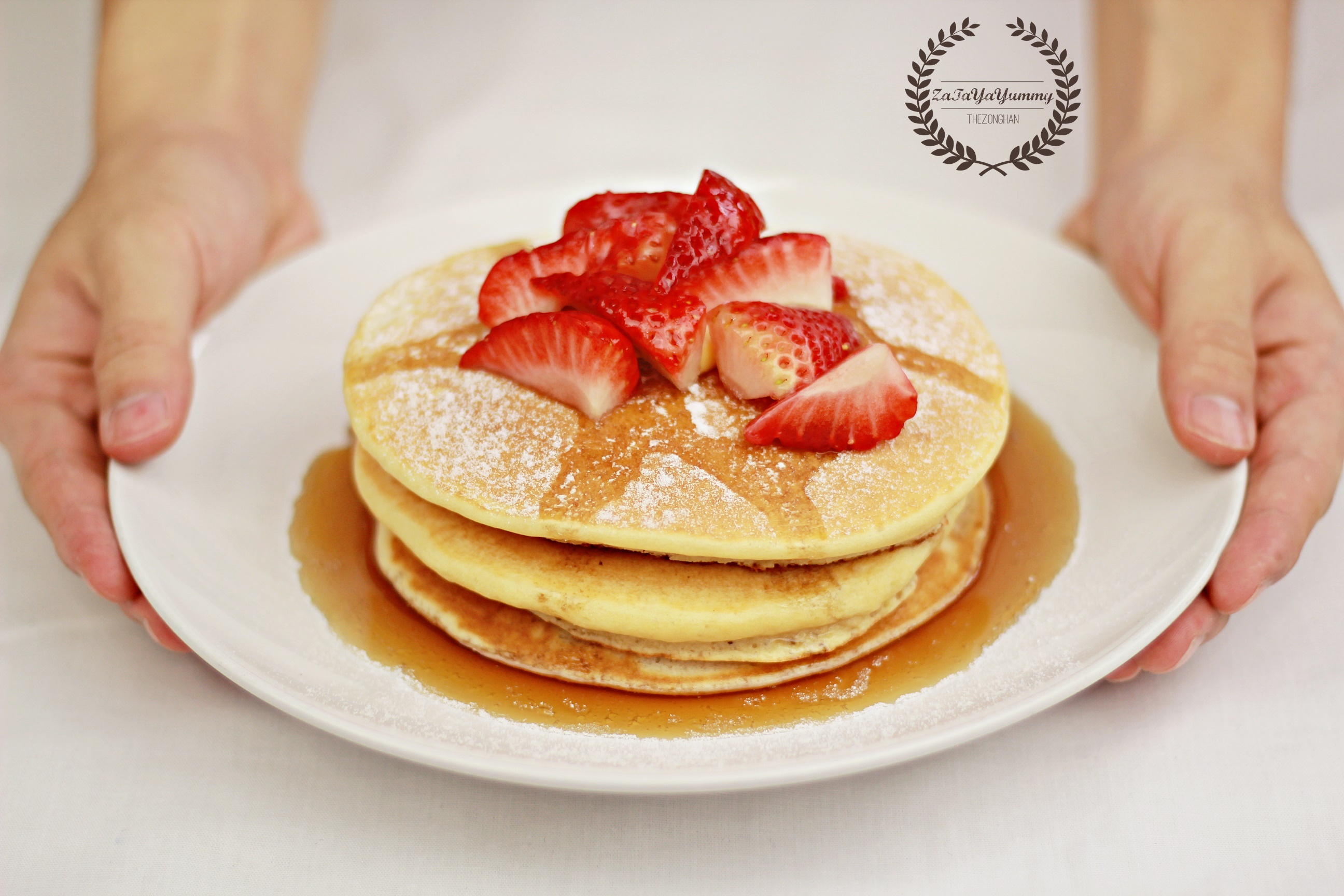 Pancakes for you?

Perfect Fluffy Pancakes
2016-09-15 17:11:17

Serves 2
Ingredients
2 large eggs, separated
2 tbsp. vegetable oil
250 ml buttermilk
1 tsp vanilla extract
200 grams of plain flour
30 grams of cornstarch
1 tablespoon baking powder
½ tsp of baking soda
2 teaspoons white sugar or Gavia Natural Sweetener
Instructions
In a large bowl, whisk in egg yolks, vanilla extract, vegetable oil, and buttermilk until well combined.
Sift in plain flour, corn starch, baking powder and baking soda.
In another clean bowl, whisk egg whites and sugar using a mixer on high speed until stiff peaks.
Slowly fold in your egg white meringue into your batter until combined.
Preheat your non-stick frying pan on medium-low heat. Grease it with a thin layer of oil.
Once heated through, drop about ½ measuring cup worth of pancake batter into the pan.
Cover with a lid and let it cook for about 2 minutes. Flip and cook for another 2 minutes.
Transfer onto serving plate and repeat until batter is used up.
Notes
Freeze it in ziplock bag and reheat in the microwave/toaster for your next breakfast.
TheZongHan https://thezonghan.com/