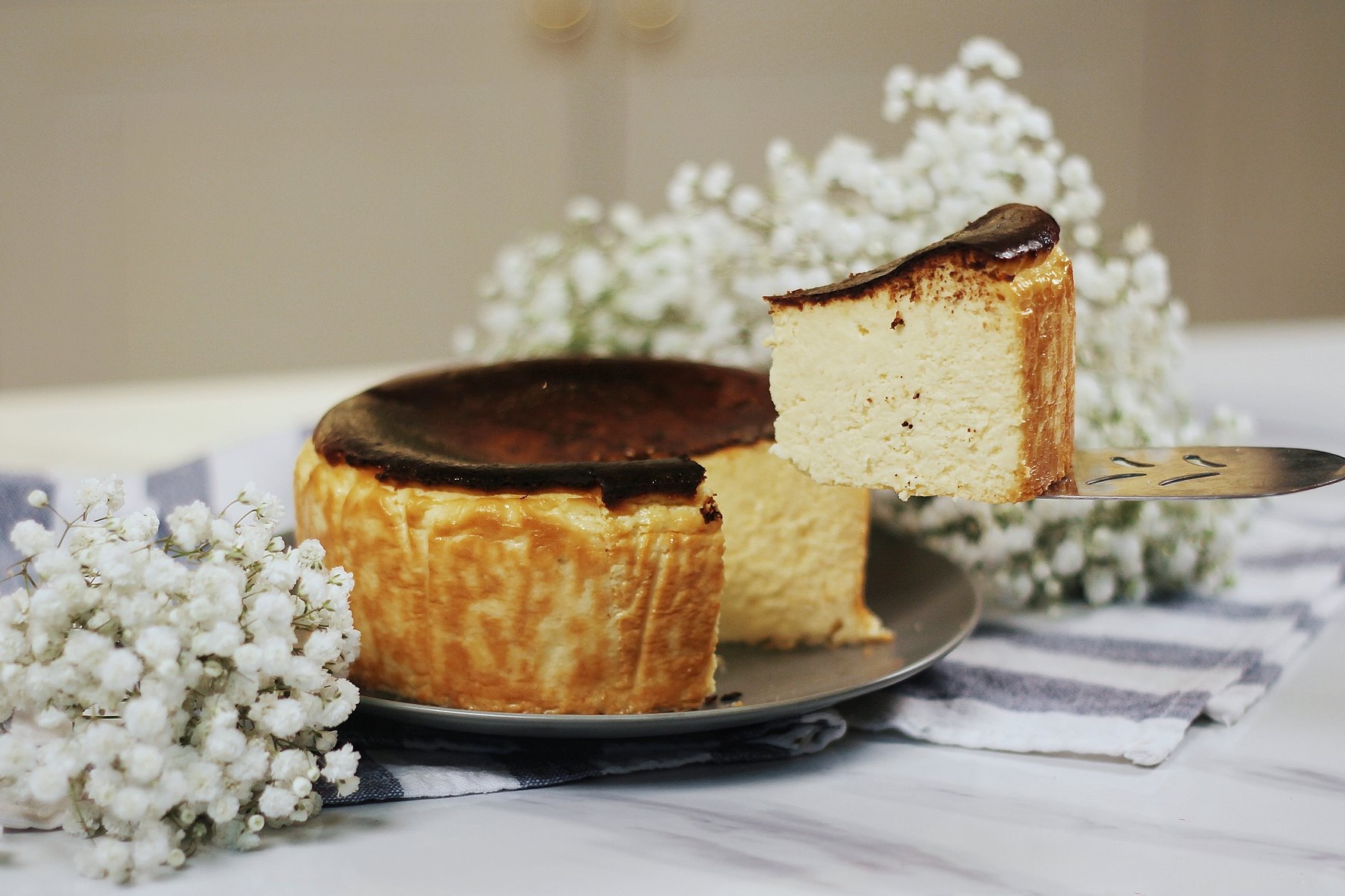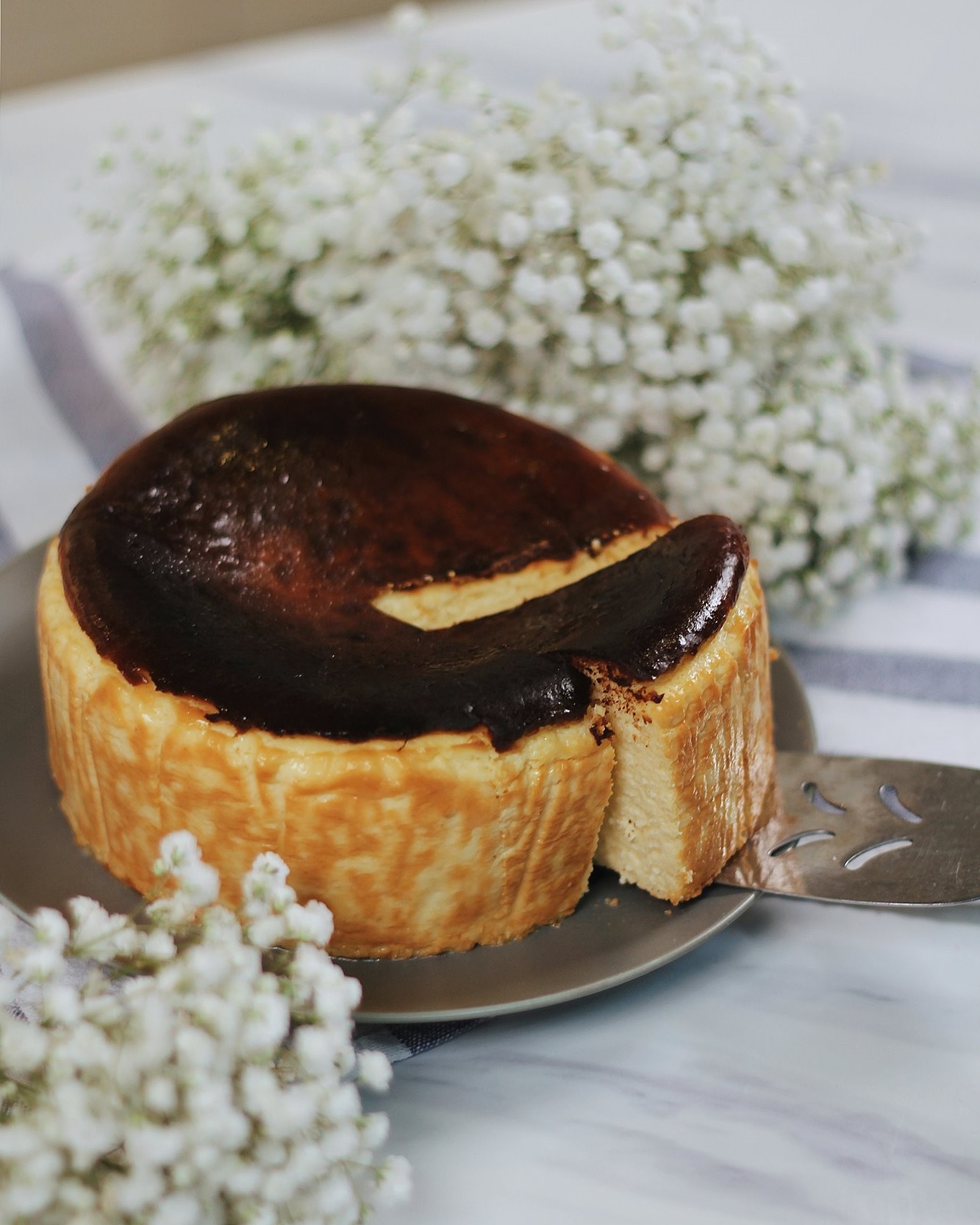 Burnt Cheesecake are so popular nowadays that everybody is making it and I absolutely love the idea too! The fact that it is so easy, you can't really go wrong even if you are a novice. Burnt it all up and impress your friends!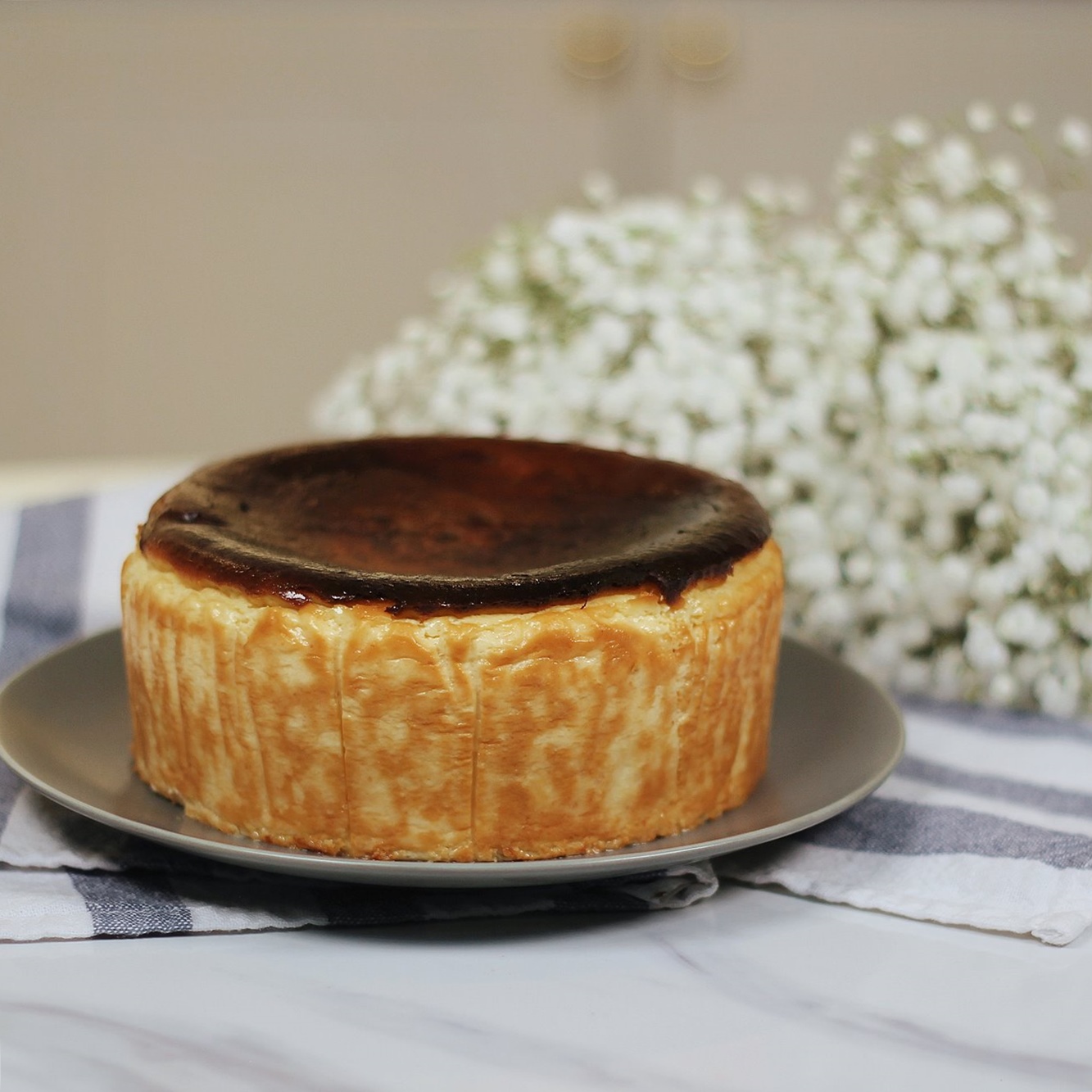 I tried numerous Burnt Cheesecake from different cafes and I think I came up with one recipe that will sure to please everyone. It's definitely not your usual cheesecake recipe, or one that is conventional. Since this cheesecake is so simple to make, you really need layers of flavors in order to bring out the most of the cake. What I did was to incorporate some of the more pungent cheese like parmesan to give that wonderful cheesy aroma. And if you guys have been following my recipes, you would know that yogurt is my favorite ingredient to add when it comes to cheesecake! Yogurt helps to enhance the flavor of the cream cheese, giving it a more tangy flavor to the cheesecake.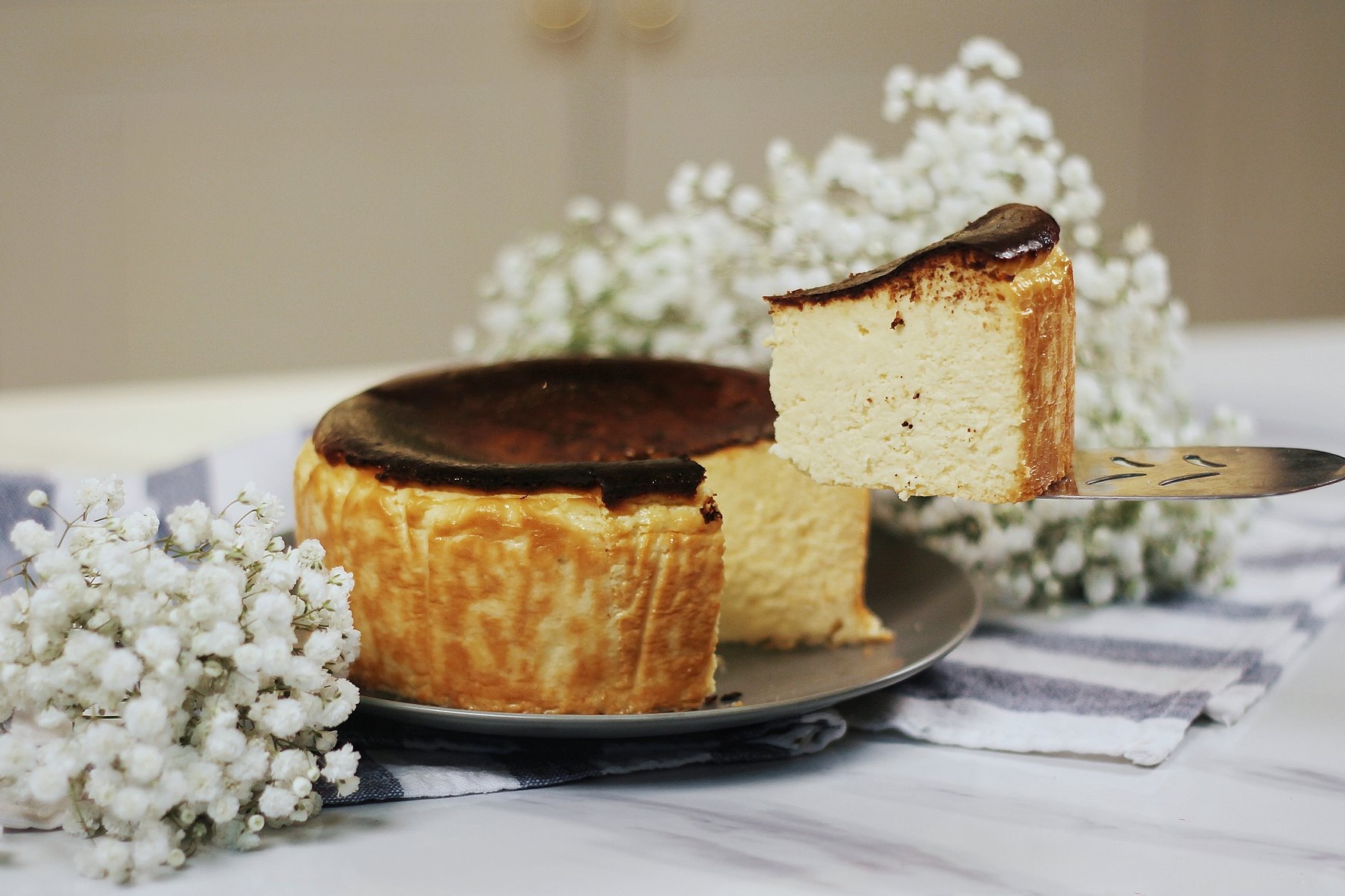 If you like yours to be alittle flowly, bake it at 220°C and reduce the baking time by 20 to 30 minutes. Else, just bake at 200°C for about an hour. Let it cool and put it in the fridge to set overnight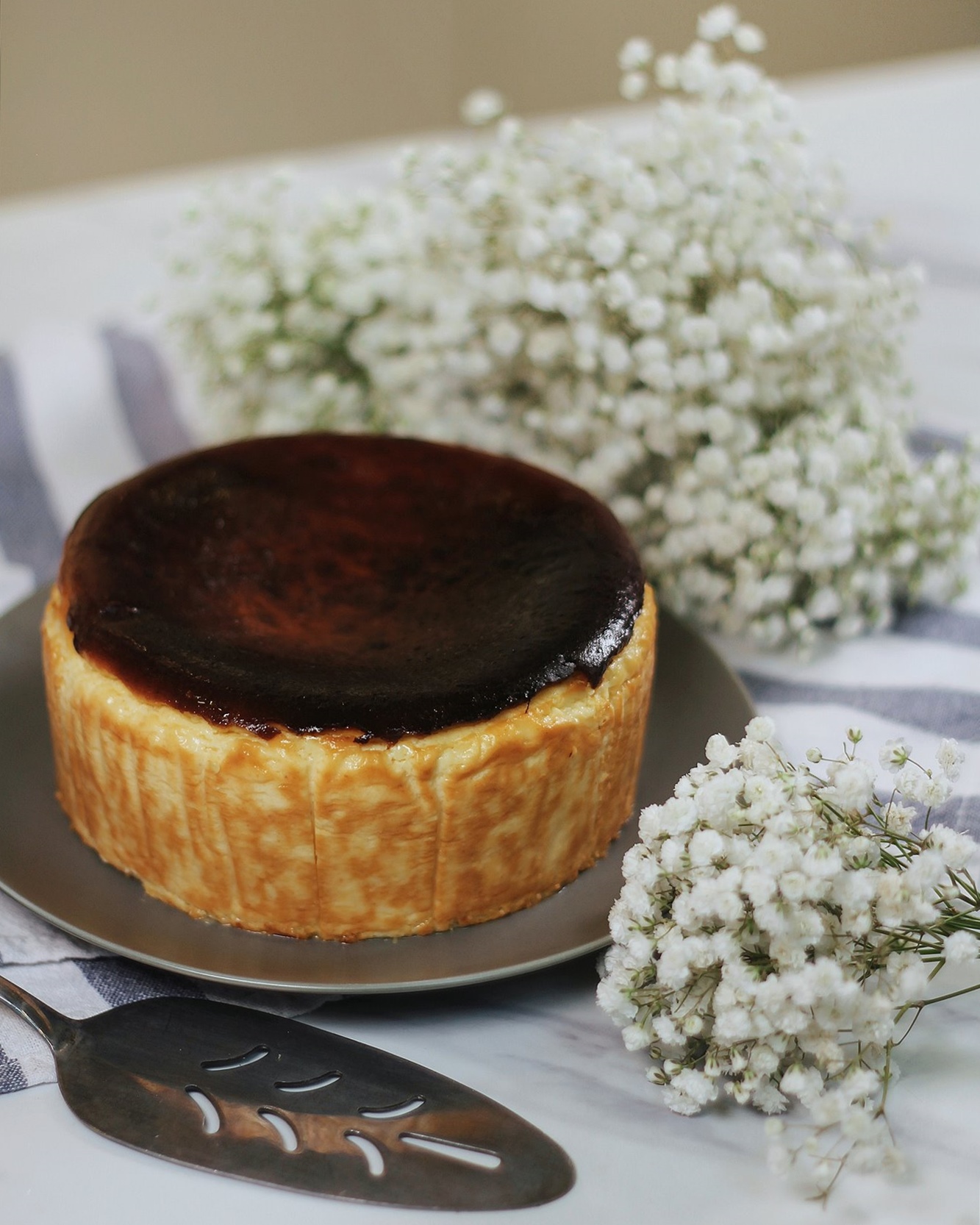 My friends who haven't heard about Burnt Cheesecake were not so impressed with the look when I serve upon them. But, one bite and they were impressed by the layers of the flavors. What's even better with Burnt Cheesecake is that the top 'crust' has a lovely char to it, giving the cake that uniquely flavor component.
Burnt Cheesecake
Ingredients
450

grams

of cream cheese

softened

35

grams

of parmesan cheese powder

120

grams

of caster sugar

3

eggs

60

grams

of salted butter

melted

270

grams

of plain natural yogurt

unsweetened

2

tsp

of vanilla extract

1.5

tbsp

of plain flour
Instructions
Preheat your oven to 200C

Beat softened cream cheese, caster sugar, and parmesan cheese until combined.

Stir in vanilla extract.

Crack in egg, one at a time.

Drizzle in yogurt and melted butter.

Then, fold in plain flour.

Transfer into a 6-inch removable round cake pan that has been greased and lined with parchment paper.

Bake it in the oven for an hour, then broil it for a few minutes until the top is evenly browned.

Let it cool until room temperature then chill it in the fridge overnight before unwrapping.