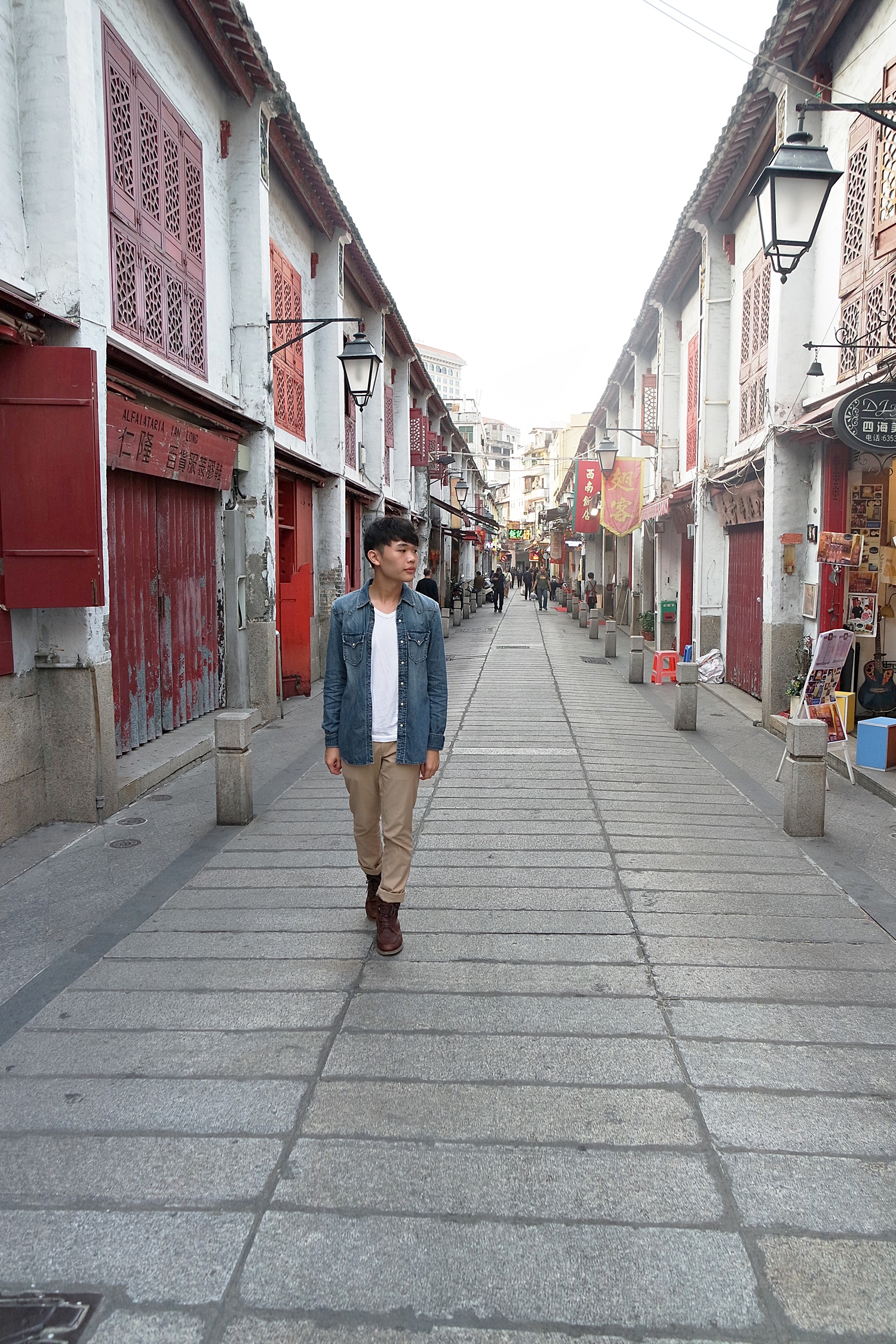 Your Ideal 5D4N Itinerary To Hong Kong & Macau
– Day 1 –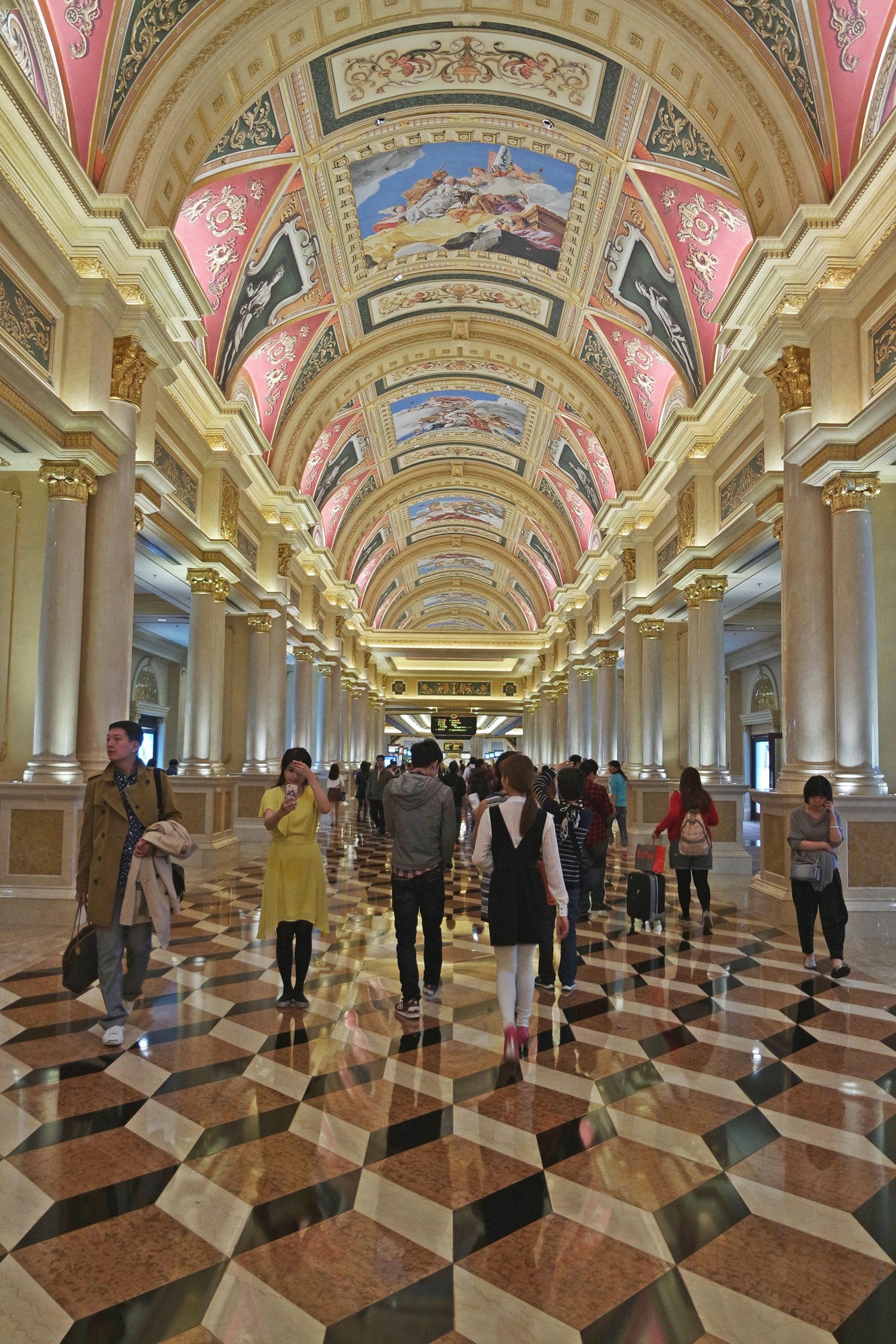 Earlier this year, my family and I went to Macau and Hong Kong for 5 days 4 nights. On the first day, we went directly to Macau for a night at The Venetian Macao. It is better for you to travel to Macau first before exploring Hong Kong as you tend to buy more stuff in Hong Kong. It will be a hassle if you move about with a full luggage.
I'm surprised! Quite a lot of people everywhere in the hotel. Couldn't get a clear shot of the lobby.

Love my boots from Ecco. Pretty! Felt so shag cause not only we had to travel from Singapore to Hong Kong, we still had to take a ferry to Macau.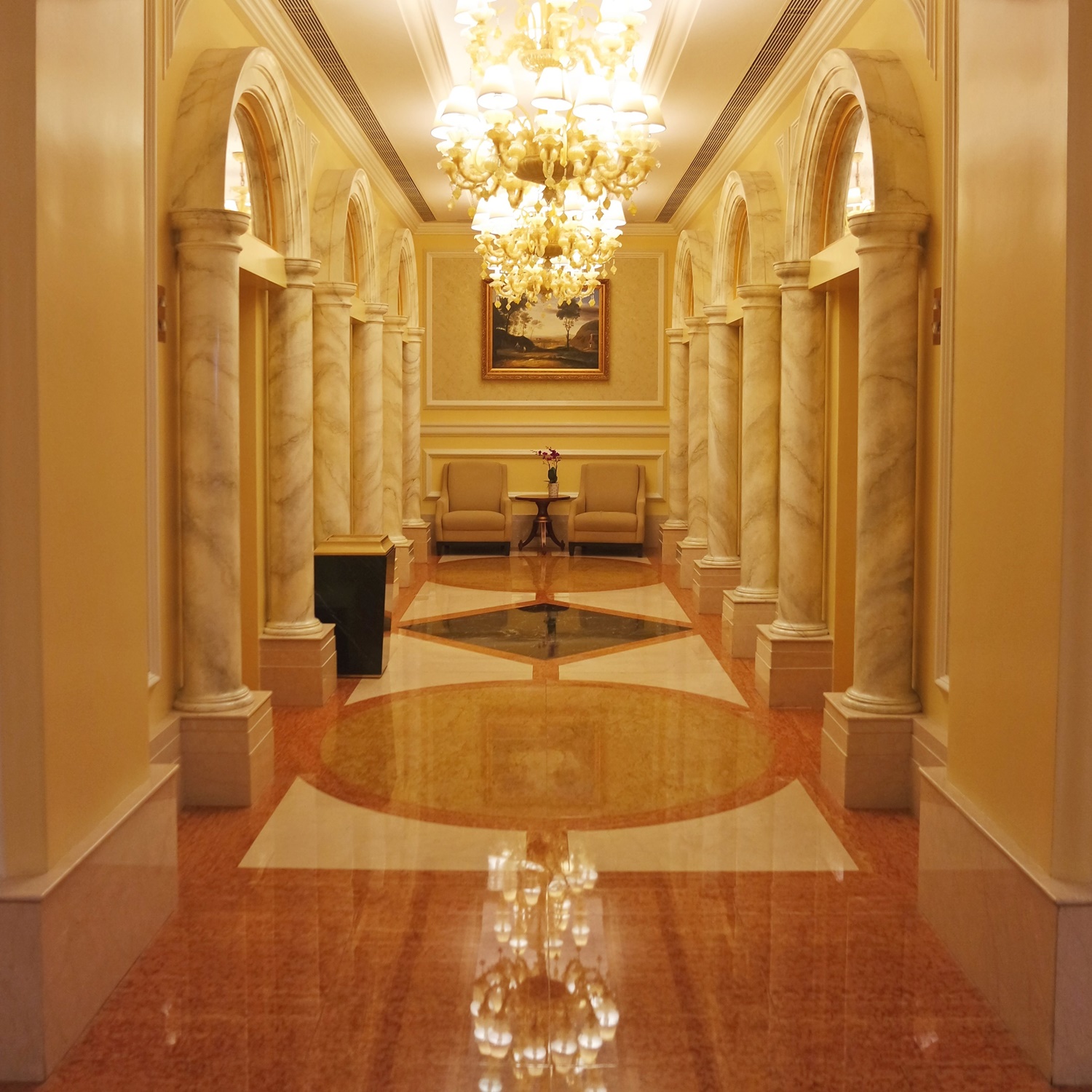 'Xiao' grand!

A family shot. I really liked the interior of the lift. HAHAHA LOL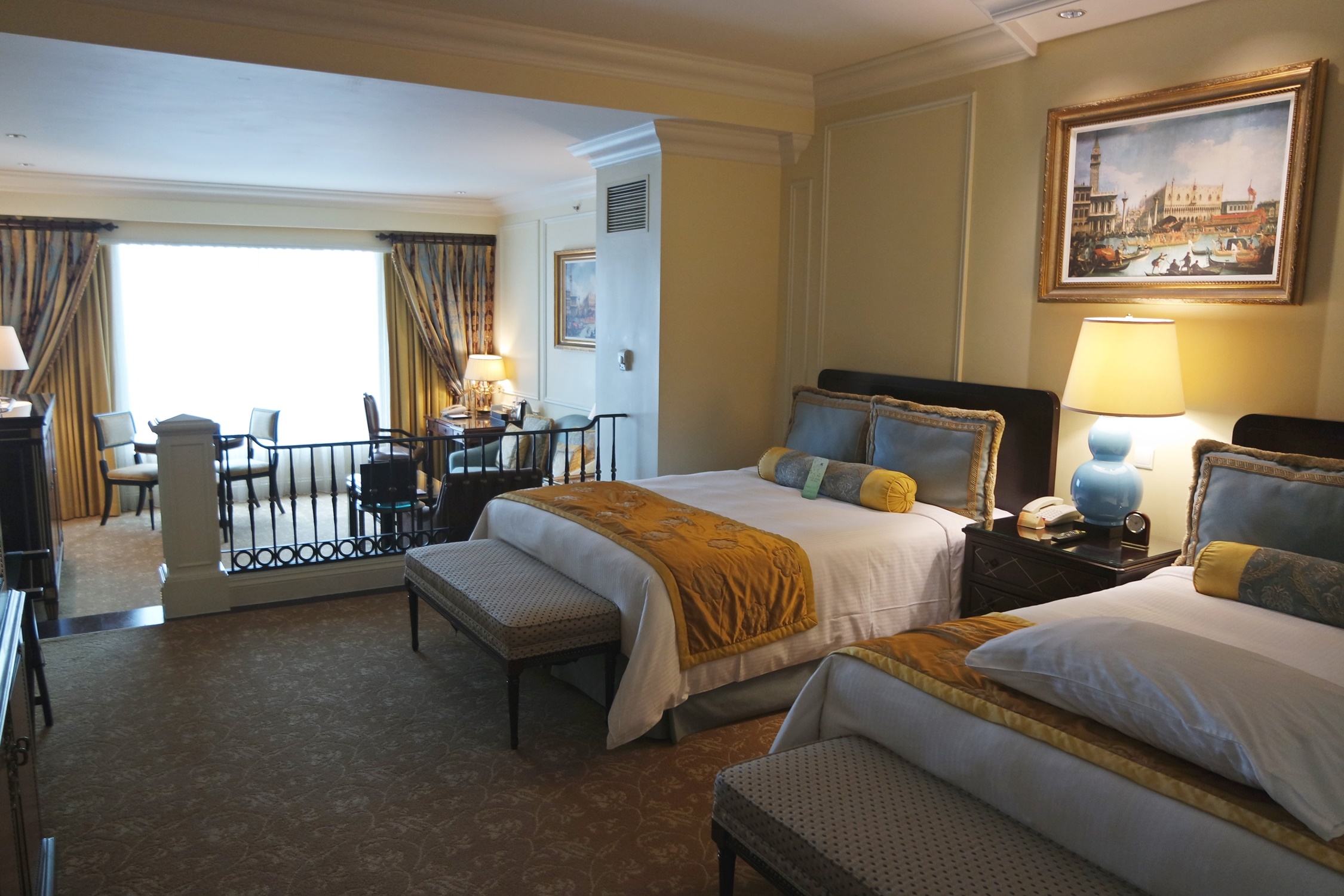 The room was really spacious and cozy! Very comfortable.


The Venetian Macao Resort is quite well-known for their lavish Italian interior design. Since you are in Macau, why choose another hotel?


There was even a separate dressing table! I remembered my sister assumed that I enjoy sitting there and dry my hair because she saw me doing it. LOL

Love the details of the marble countertop.

We quickly headed out to Senado Square to explore the city. We took the bus and was surprisingly easy to navigate there. Transportation was affordable too!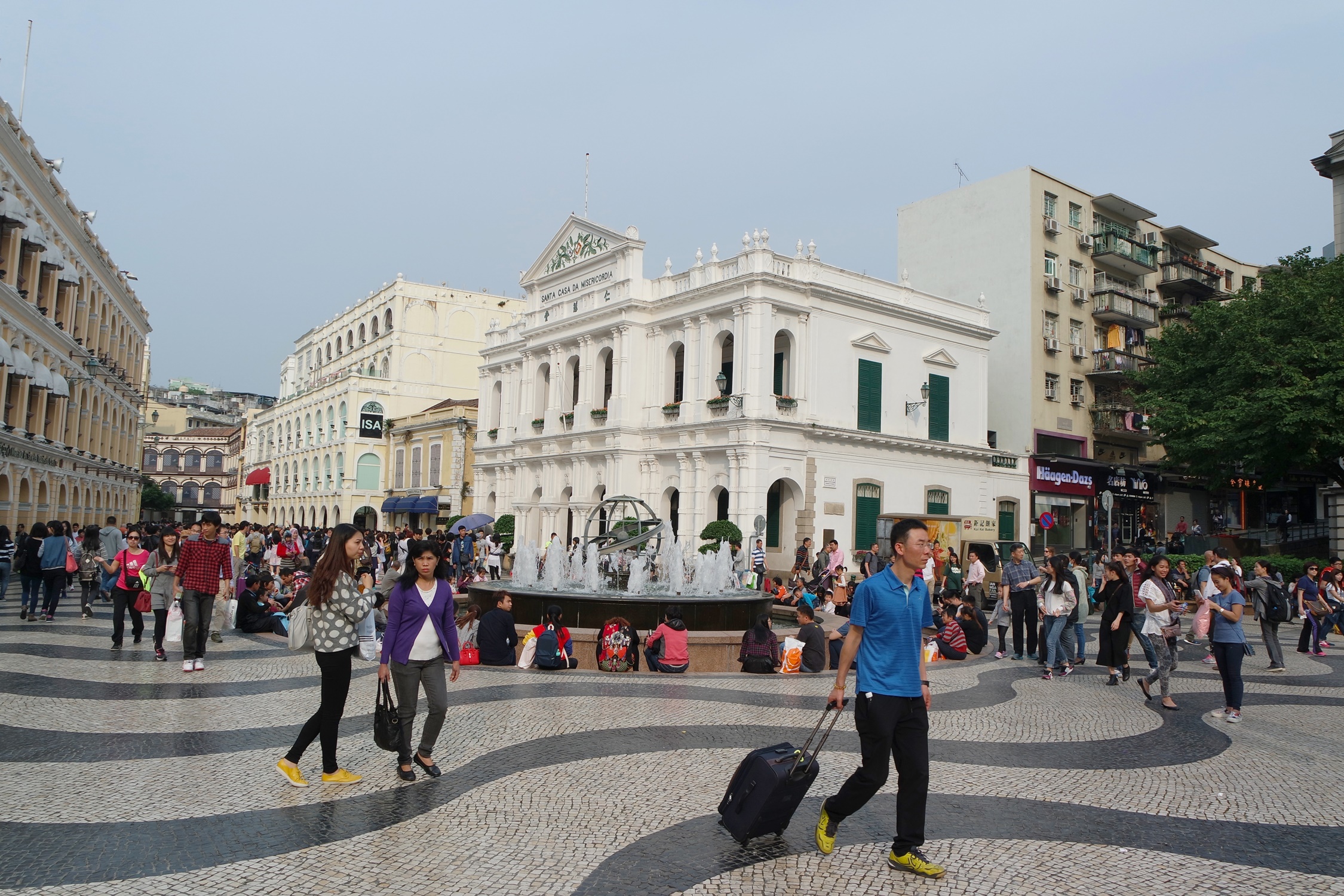 As usual, there were a lot of tourists.

European-styled buildings and the beautiful pathway.

We got to explore the Macau's historical and cultural heritage as there were many well-preserved old buildings there.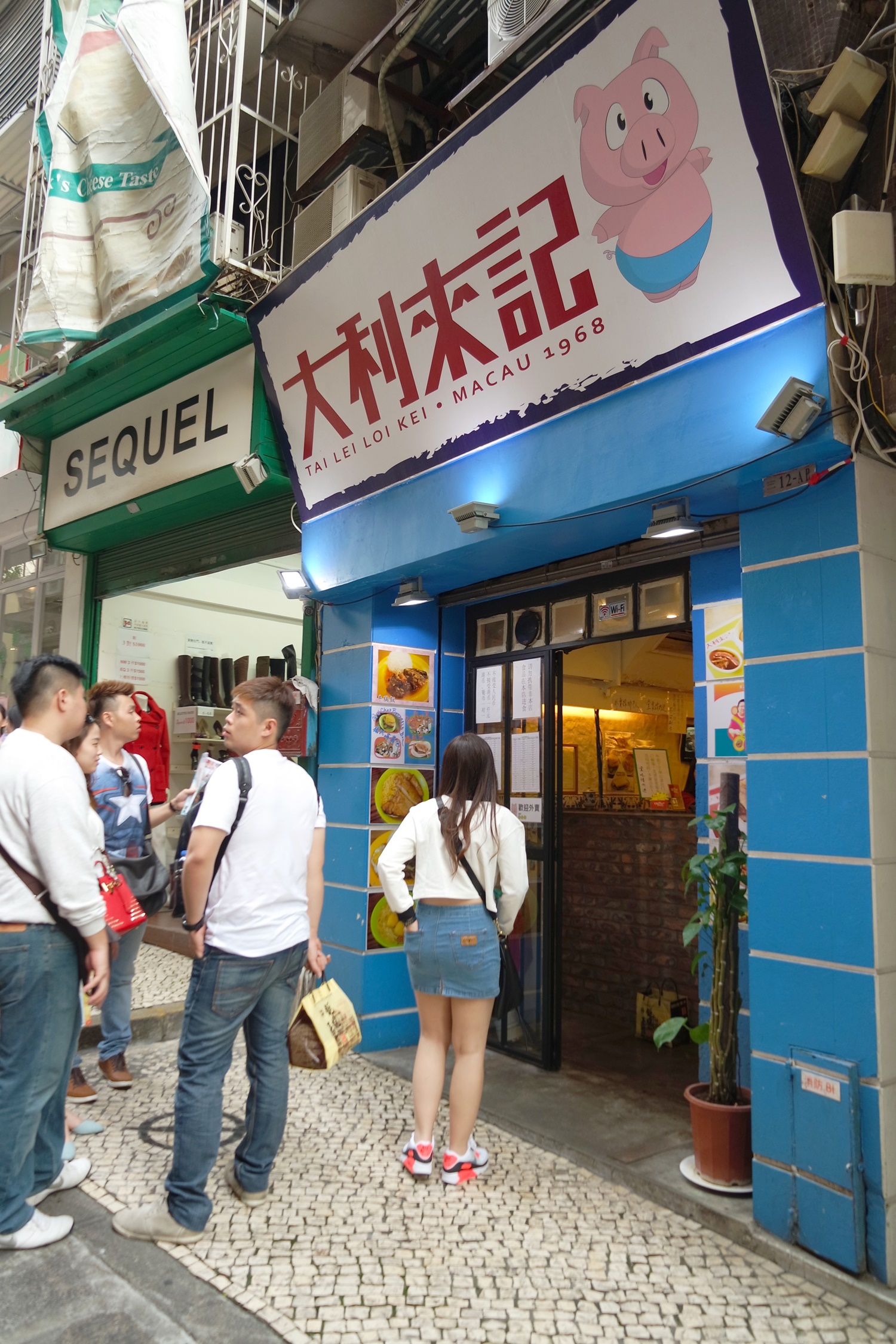 When I was in Macau, I know I got to try out Tai Lei Loi Kei's Famous Macau Pork Chop Bun 大利来记猪扒包 . When you walk along Senado Square, there is a signage that will lead you to a small alley to the shop. A burger cost me almost SGD8, not cheap but I still got to try it out.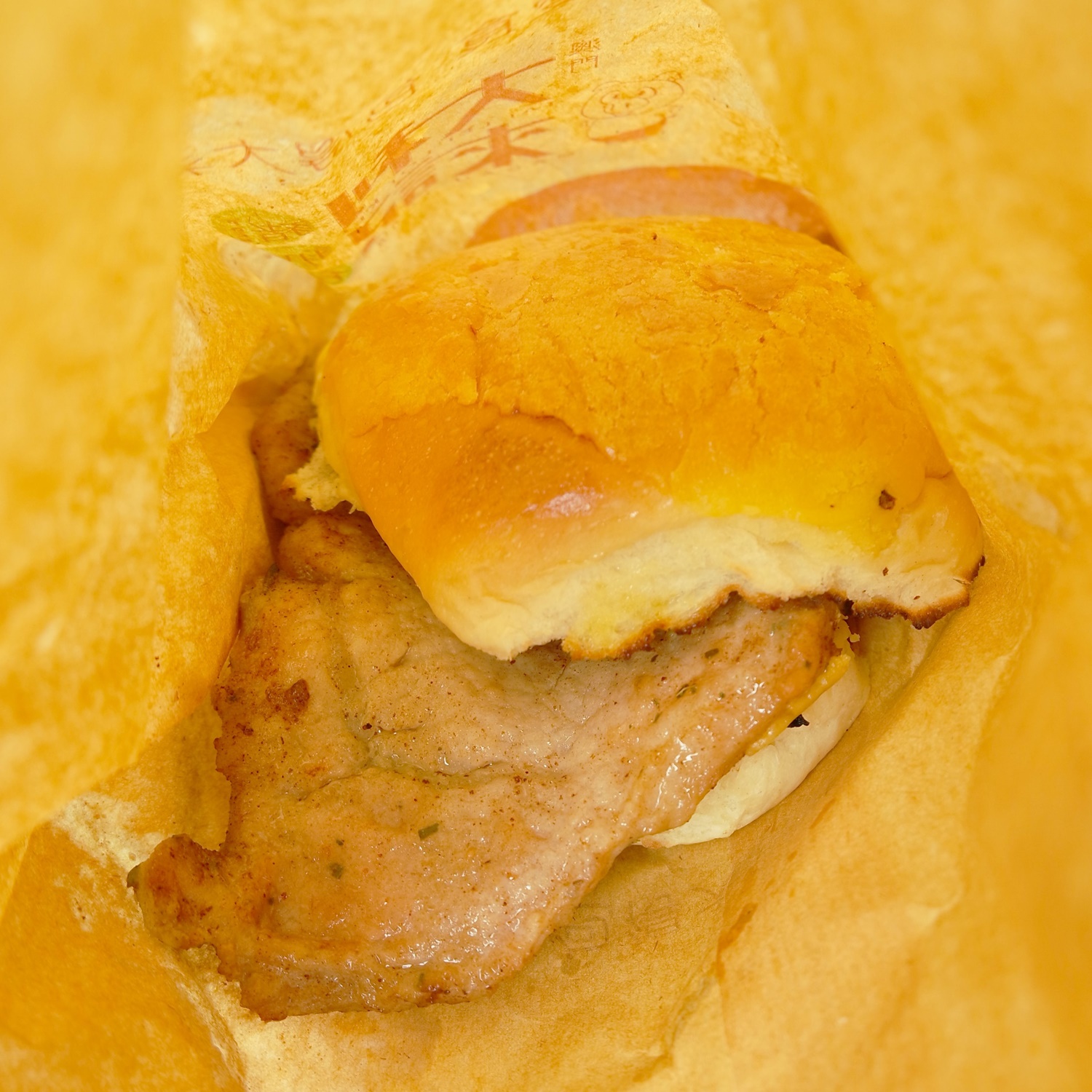 The portion of the meat was quite huge, at least for me! I love Bo Luo Bun (Polo or Pineapple Bread), so I ordered Bo Luo Bun 猪扒菠萝包 instead of the original one. Nevertheless, it was good! The sweetness comes from the bun complements well with the savory pork chop.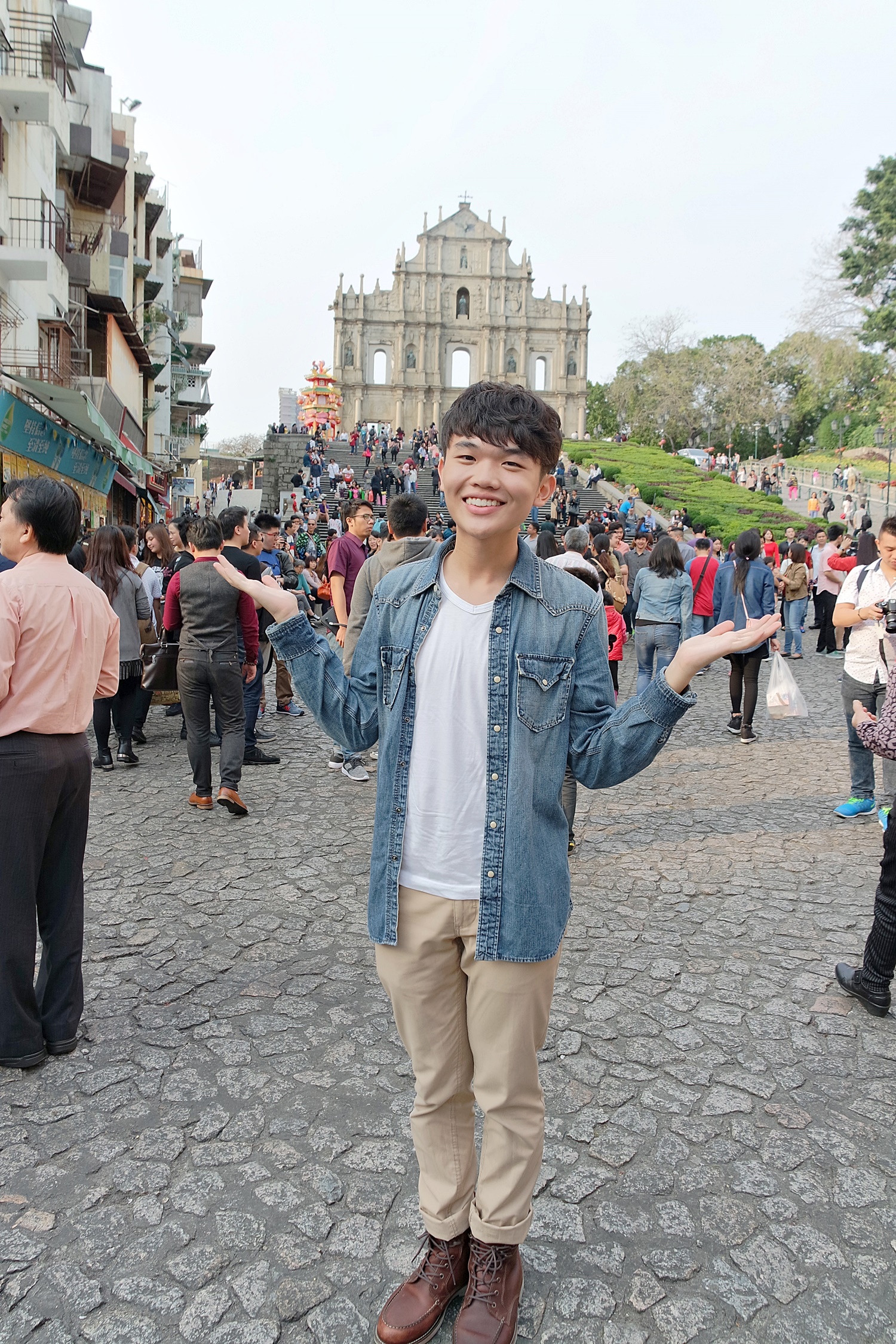 Ruins of St Paul 大三巴牌坊 is one of Macau's best landmarks though it was left nothing but just a facade of the church.

We decided to rest while before heading to Street of Happiness.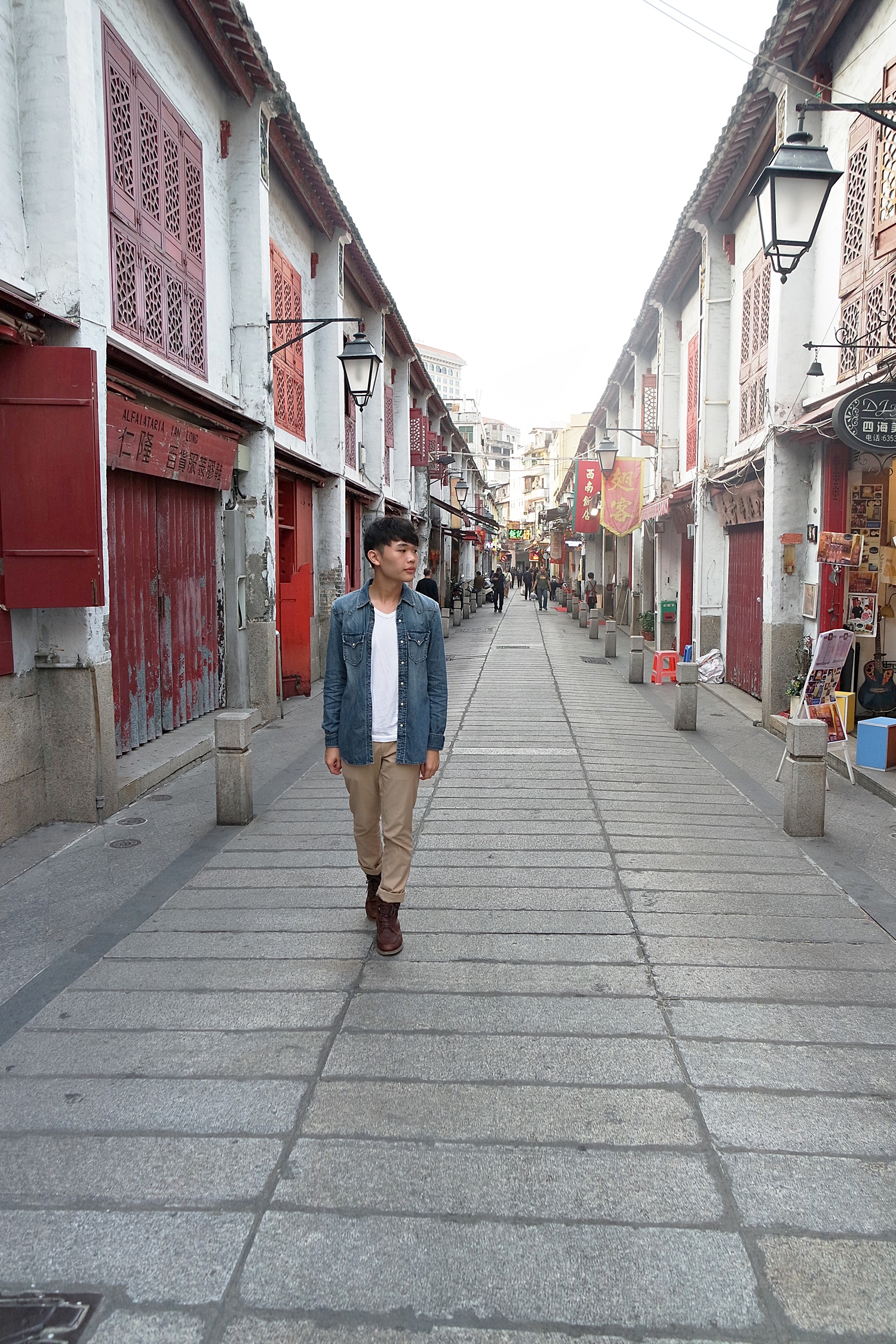 We roamed around the Macau and decided to have our dinner along the Street of Happiness. It was a quick 10-minute walk from Senado Square. There, you could find traditional Chinese-style buildings. This area was used to be a red-light district for gambling and opium smoking until the late 1940s. Having said that, the street was still full of vibrant red, unlike any other streets in Macau.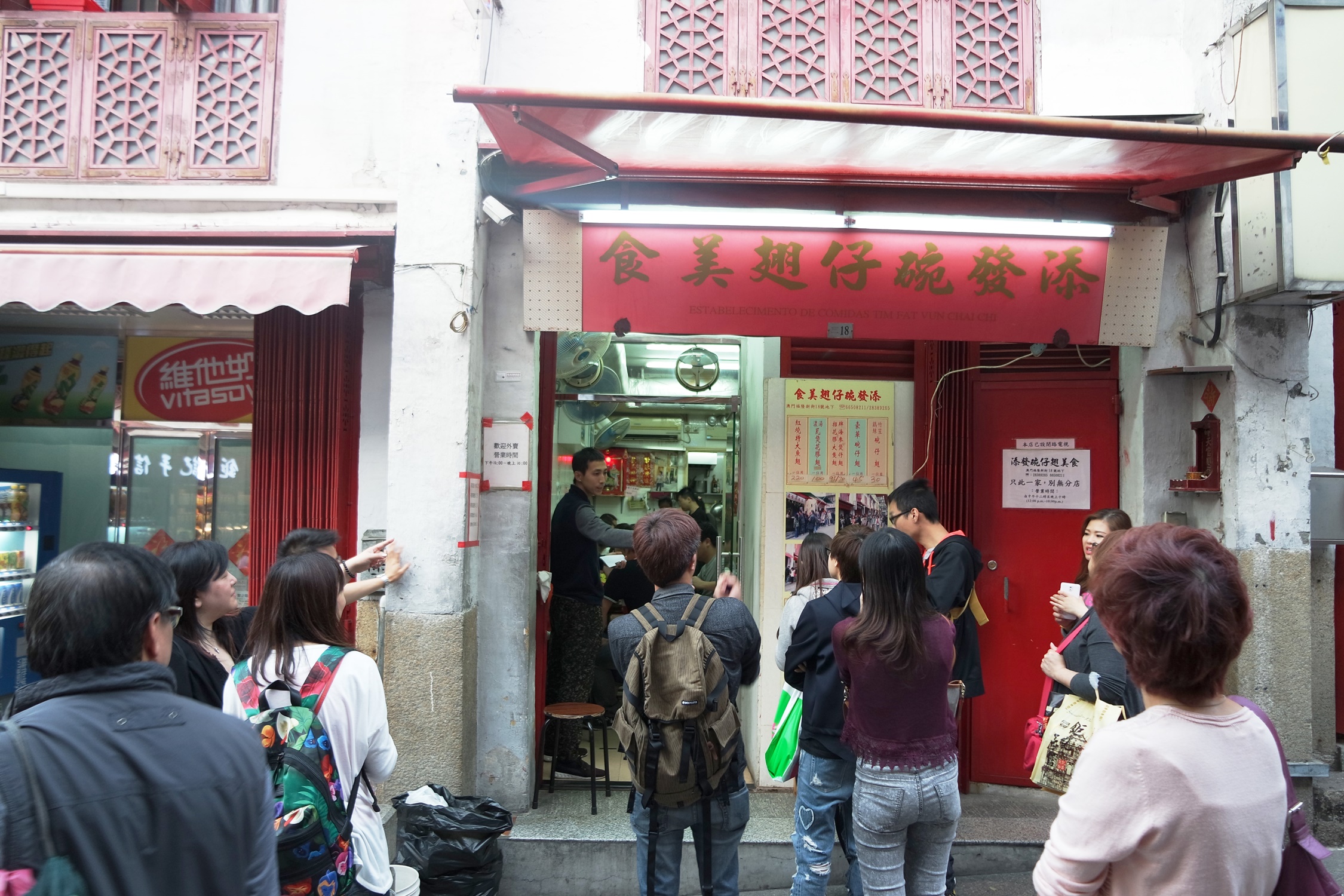 I was told that this shark fin eatery (添發碗仔翅美食) is very popular, often with long queues! We chop-chop ran in when we saw there were tables available. The boss promptly took our orders just as we set.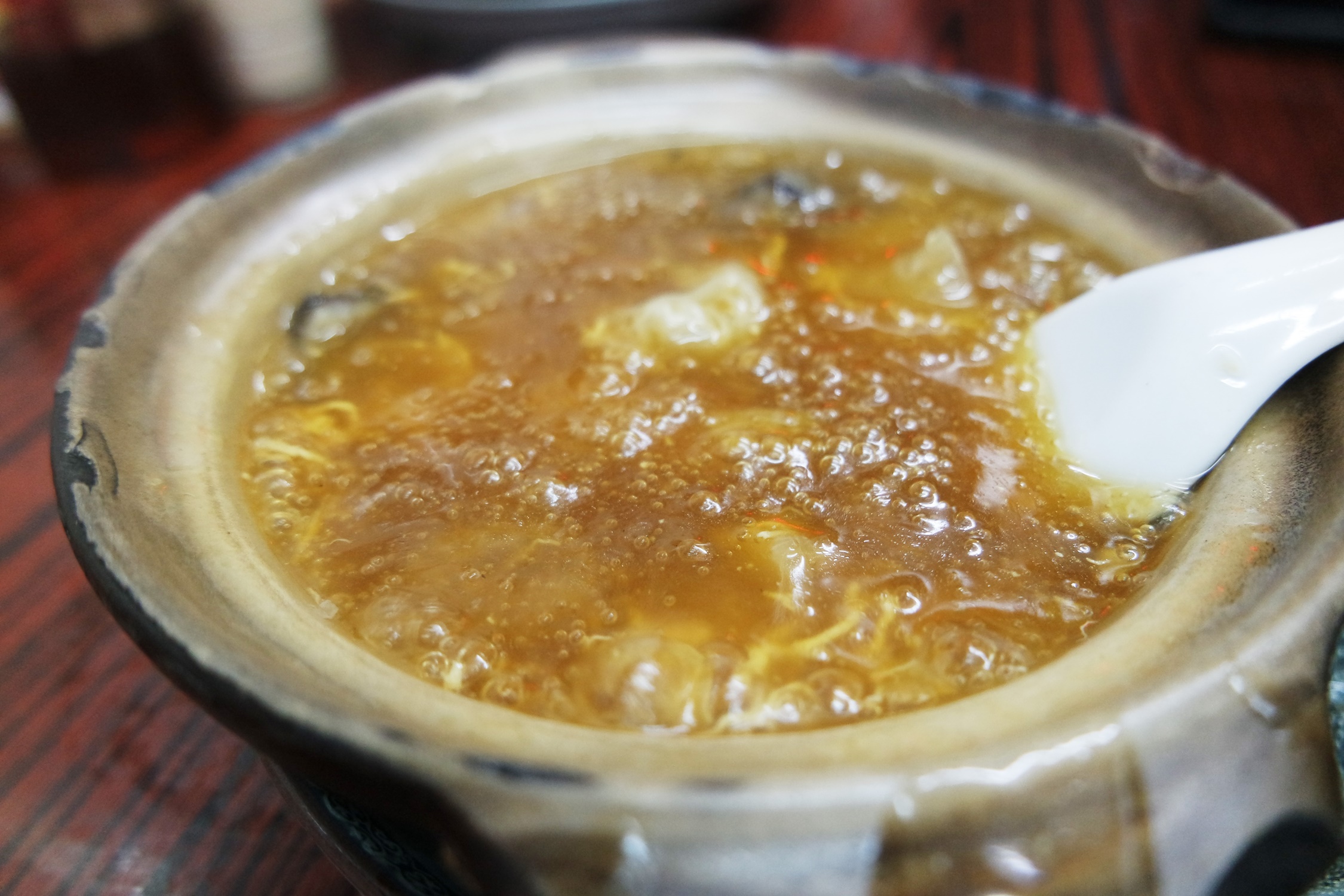 There was shark fin in it, though I feel that they could give a little more. Despite that, the soup was flavorful and delicious. You gotta try this when you go to Macau, ya!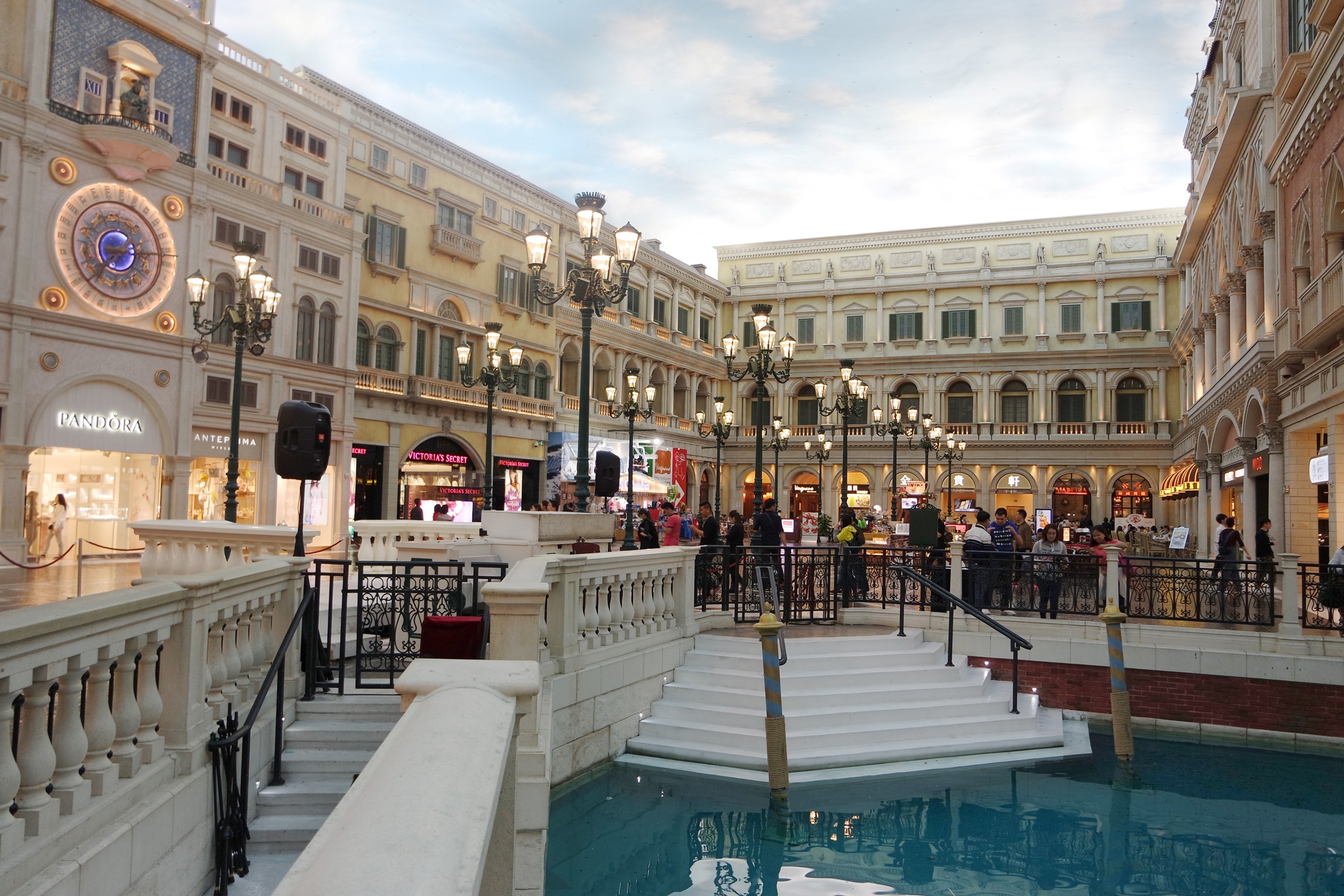 It was getting late so we head back to Sands Shoppes to shop around. The shopping mall, which is located inside the hotel is like a small town itself. With lots of high-end shops and restaurants for you to check it out.

– Day 2 –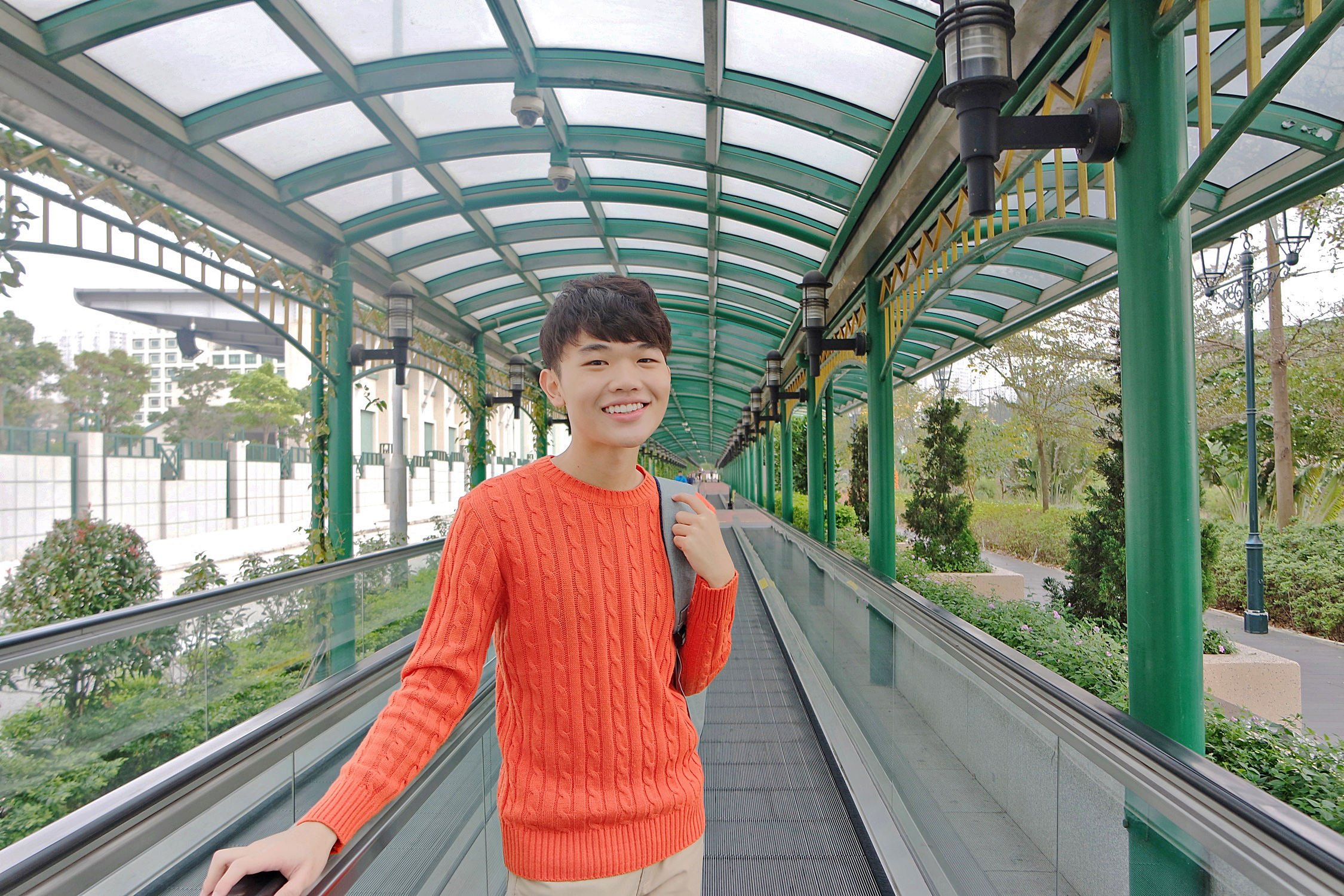 On the second day, we decided to visit Old Taipa Village. Getting there from The Venetian was easy. Just get out from The Venetian's West Lobby and walk towards the Galaxy. Just before you cross the street, you will see a long linkway travelator that will take you directly to the Old Taipa Village.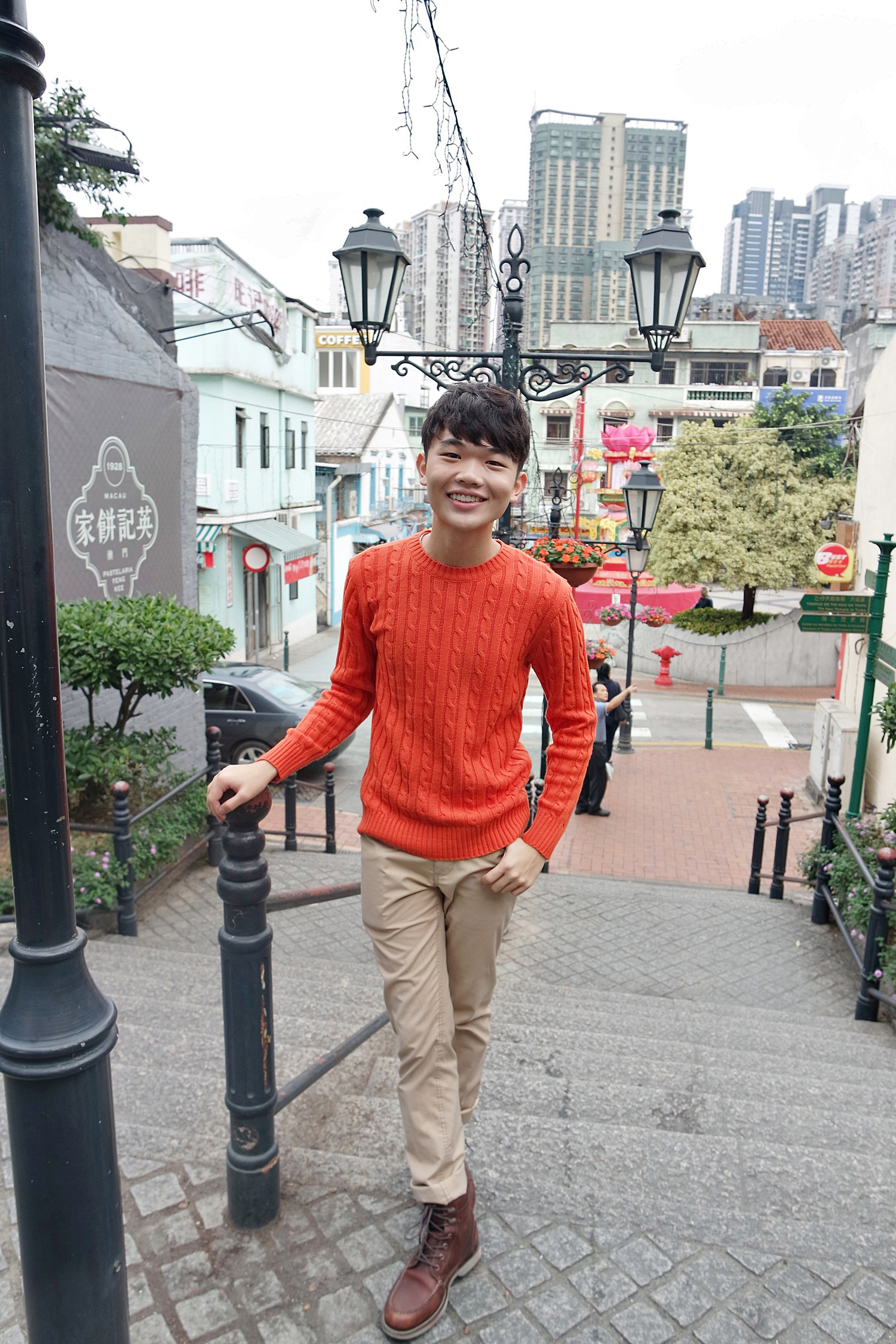 It was a nice neighbourhood environment. Very relaxing, and quiet. We wandered around and there were many small shops and eat houses.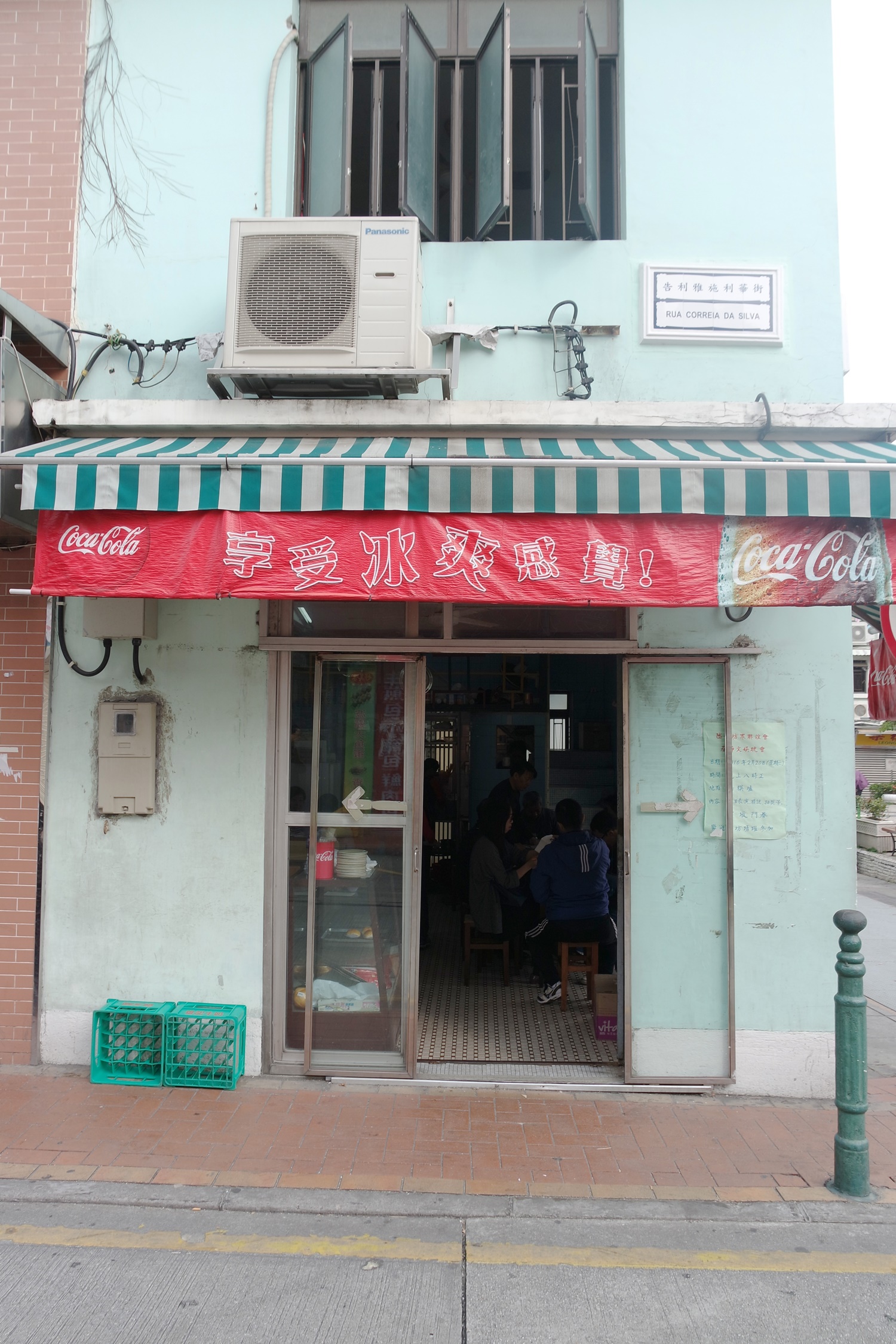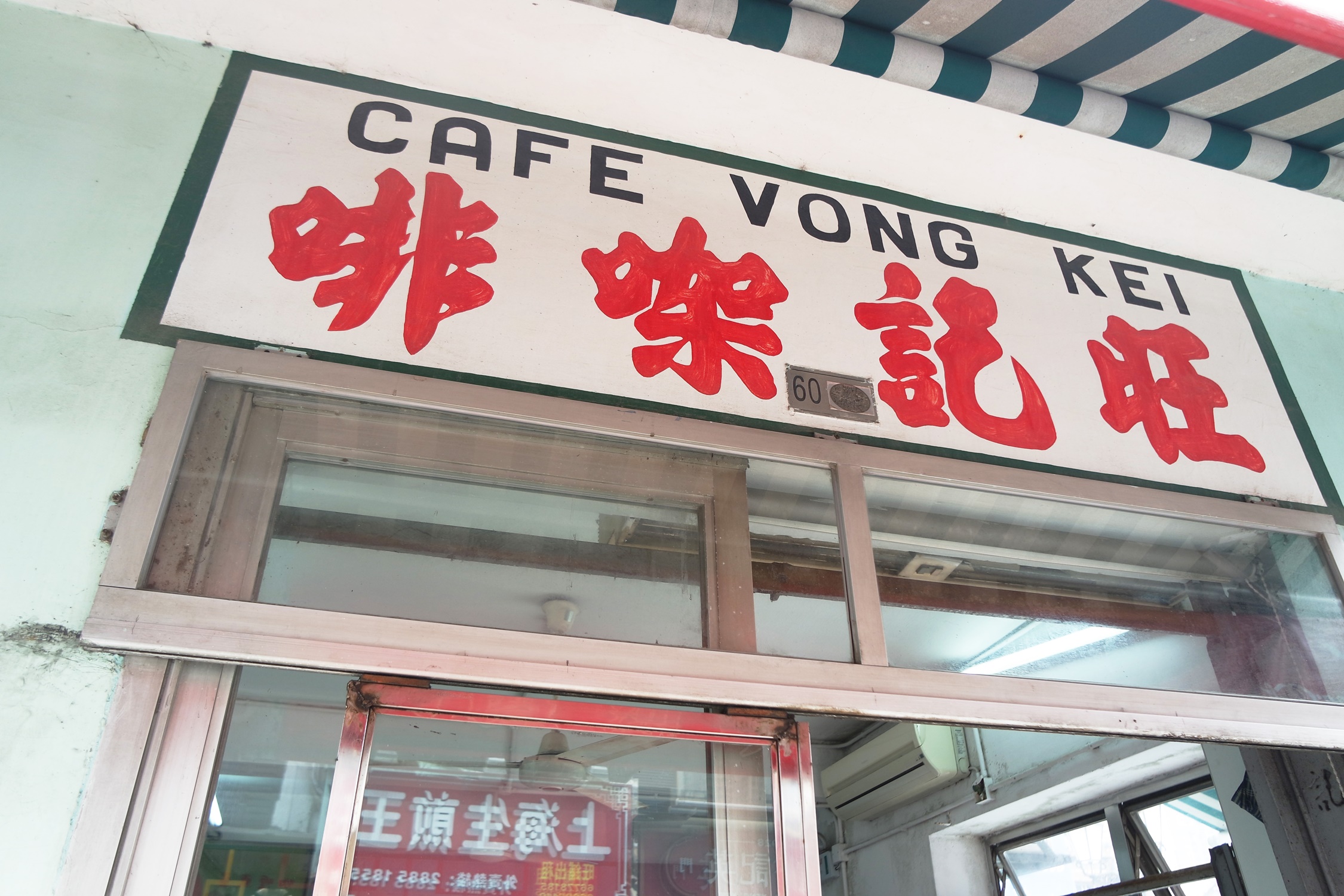 We settled ourselves into a small eatery named Cafe Vong Kei for breakfast. It was crowded, full of locals coming in for their usual morning meals.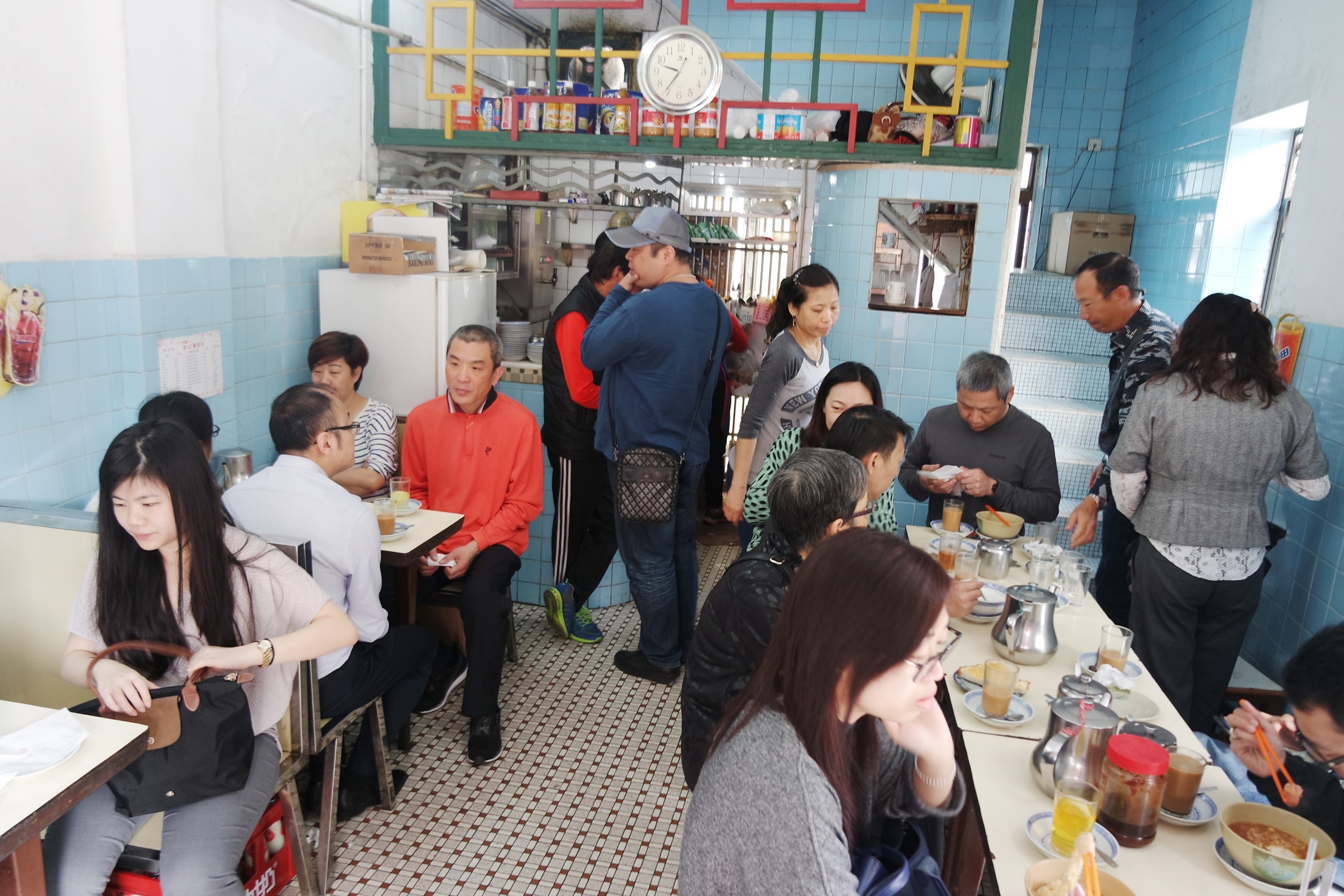 It was really small and squeezy! Yet, I really like the atmosphere, partly due to the fact that the place was clean and well-maintained.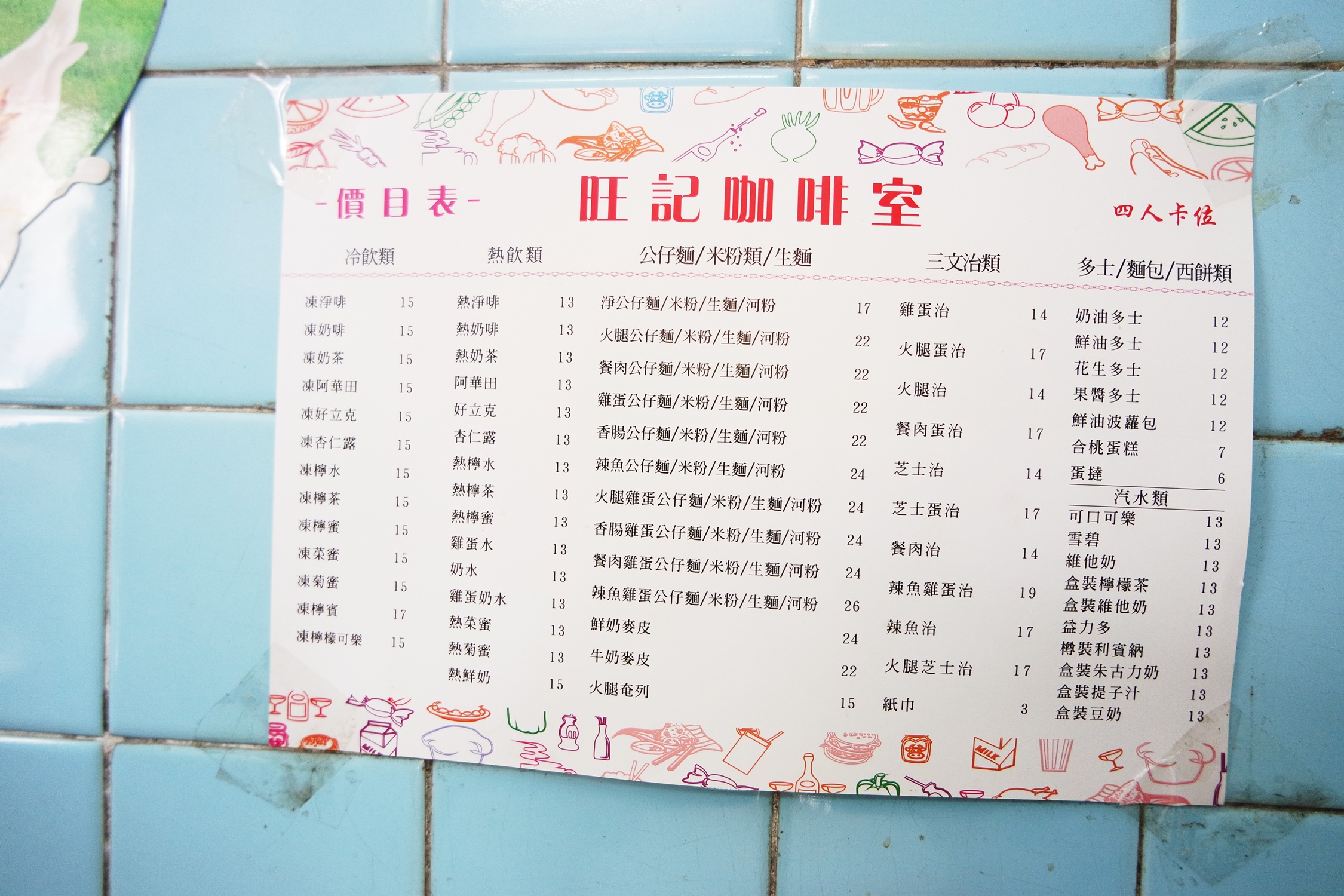 Menus in Macau and Hong Kong are usually written only in Traditional Chinese. Even I myself can't understand and I had trouble ordering. But, luckily my sister could as she used to read Taiwanese edition of Japanese comics. So do bear that in mind when travelling there!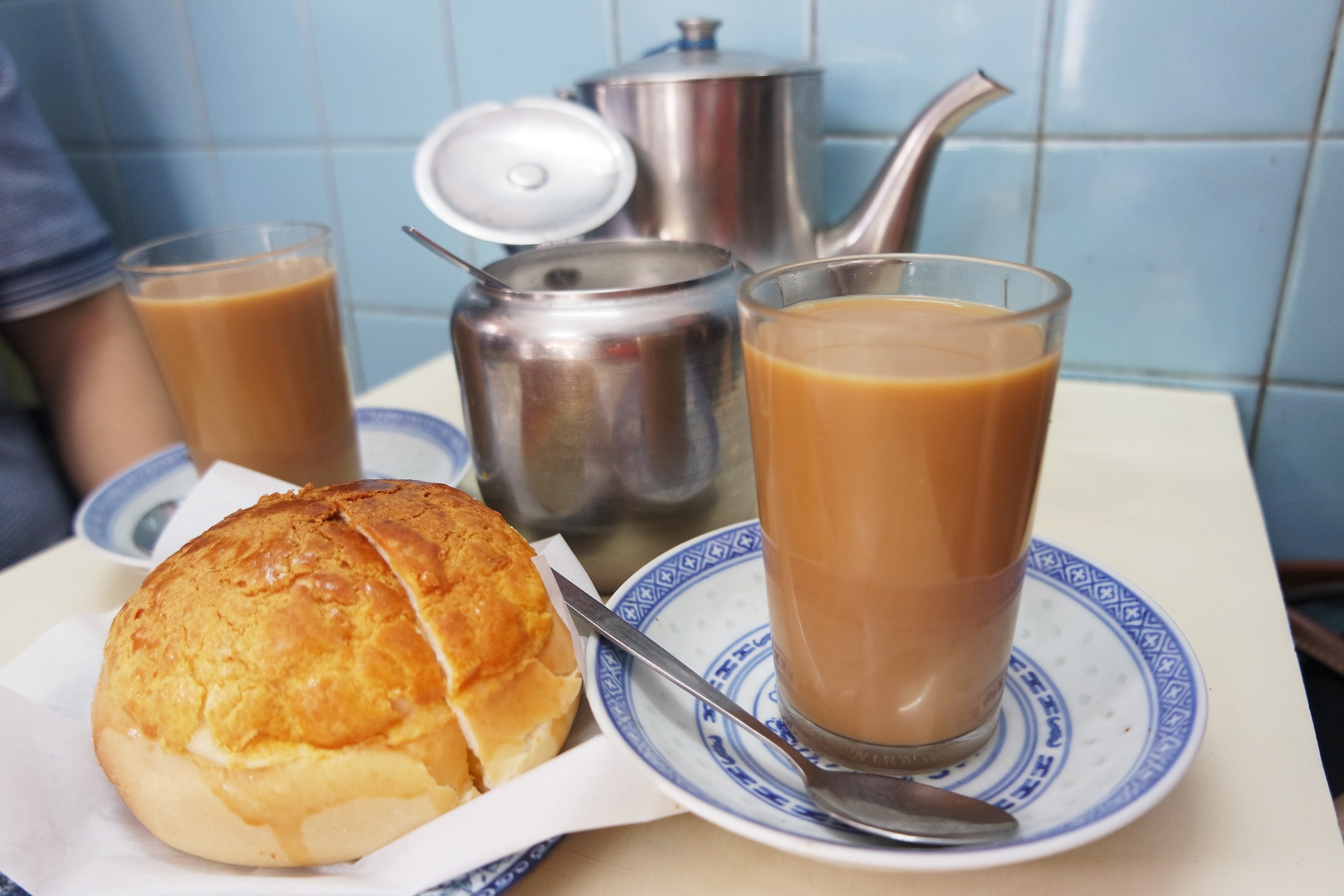 As you guys know by now, I am a big fan of Bo Luo Bun (Polo or Pineapple Bread). The lady sliced the bun into half horizontally, then sandwiched with a big slab of salted butter. Lovely!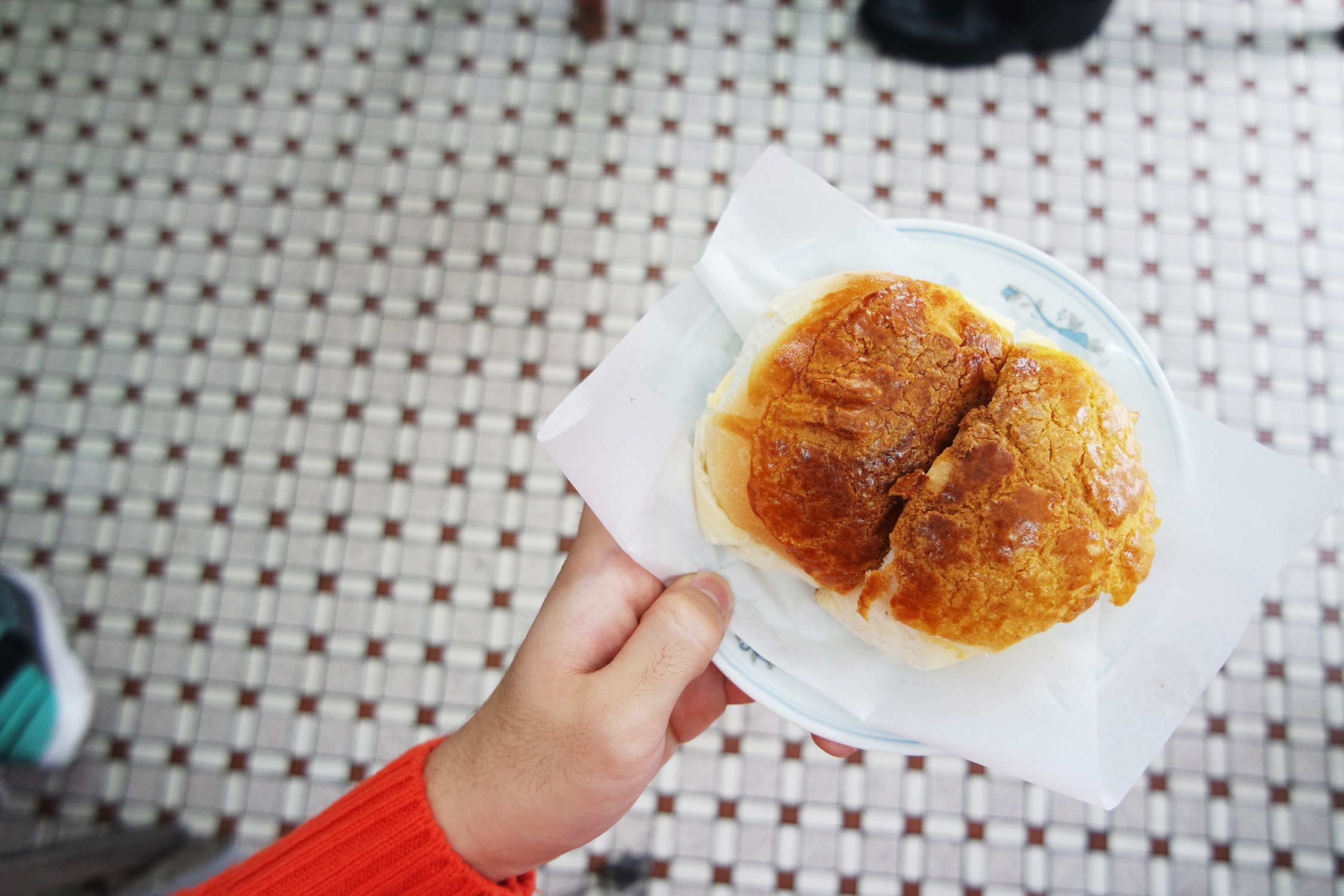 This is the kind of breakfast I would look forward to every morning. Simple and buttery. Yum!
I feel that their Bo Luo Bun is totally different than you would get in Singapore. Ours lack flavors and is often too sweet. Their Bo Luo Bun has a right amount of sweetness to it and is very buttery.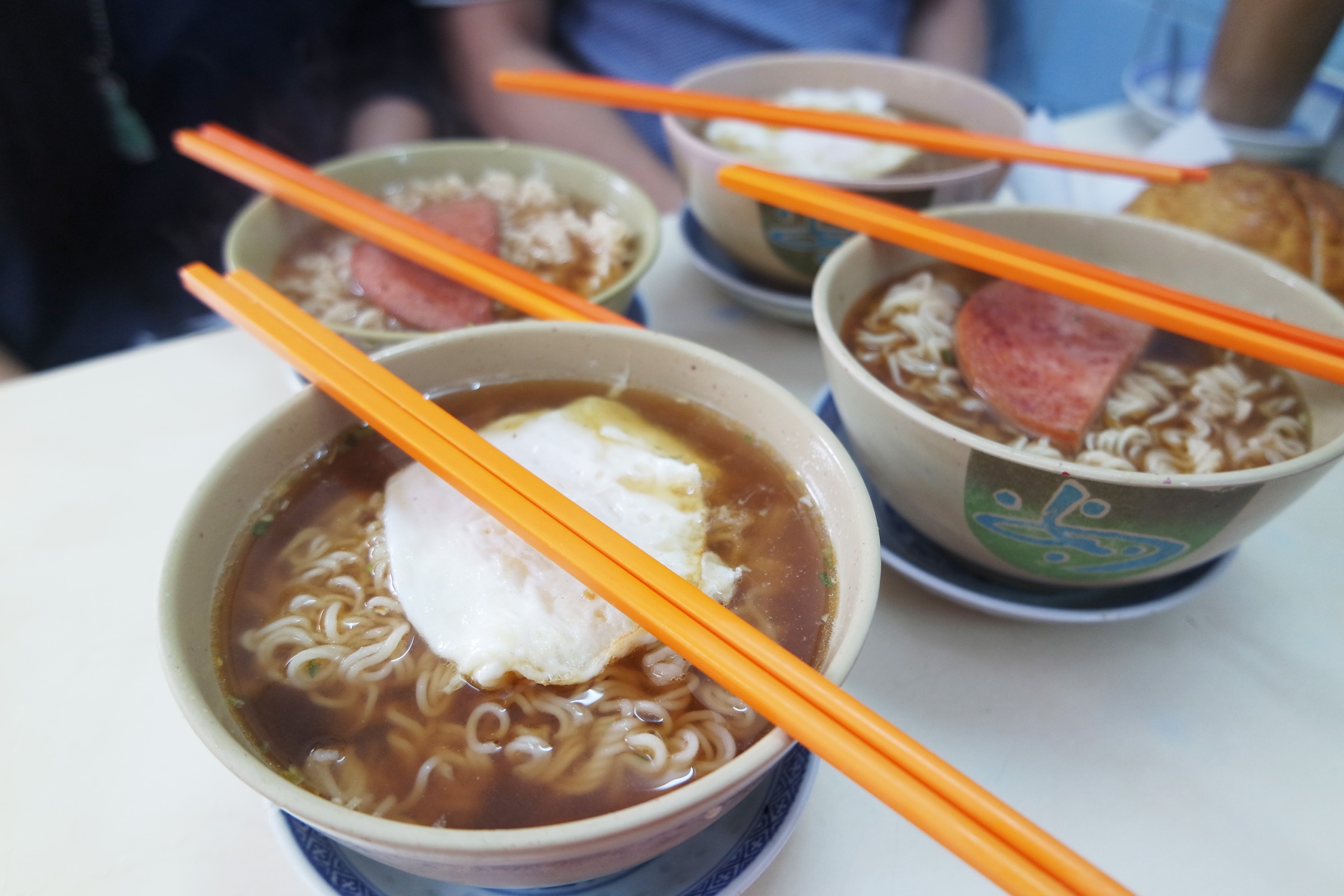 Instant Noodles 公仔面, their usual breakfast.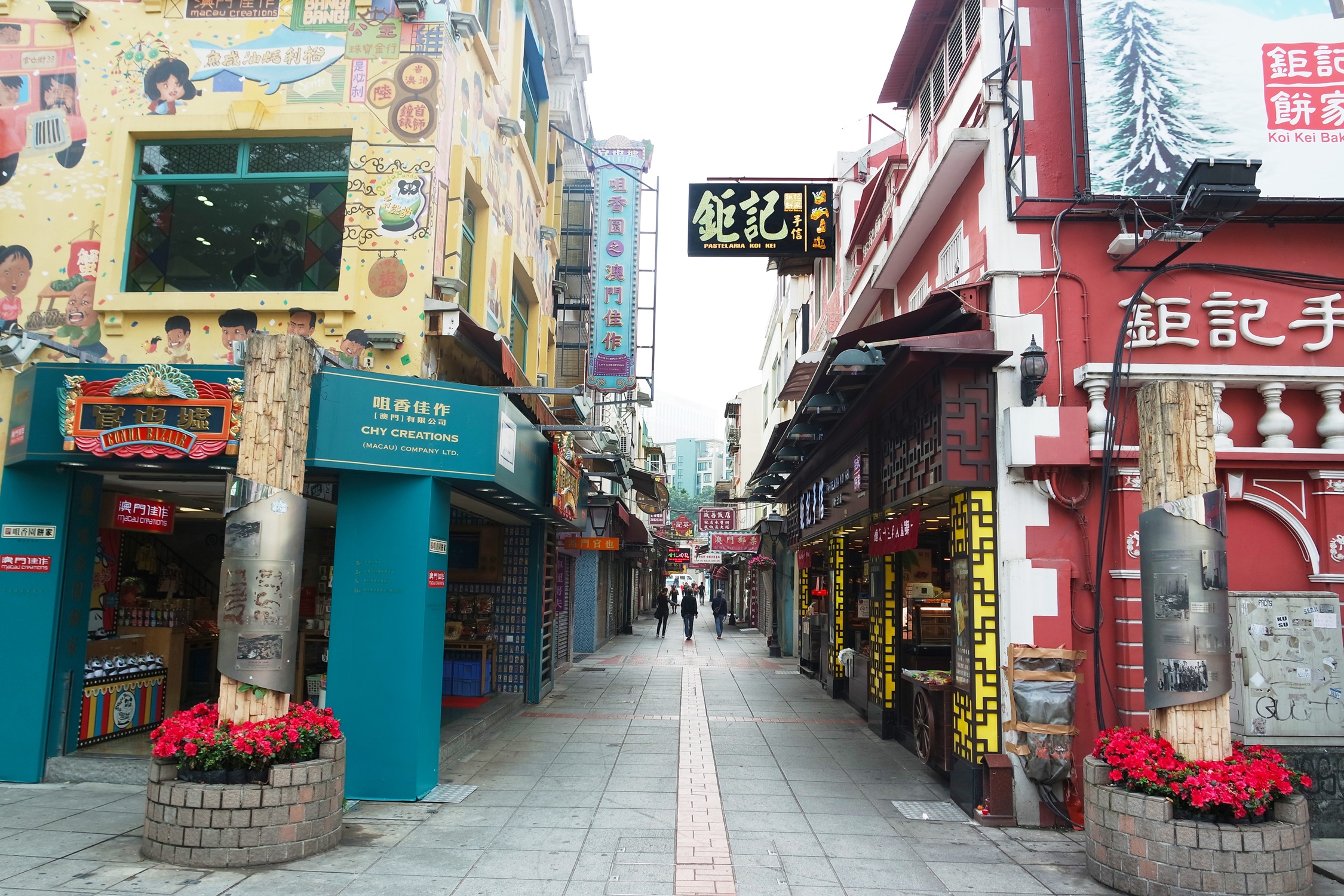 After our breakfast, we got to tour around Old Taipa Village. You do get that vintage feel around that area. And I felt more relaxing walking around there as compared to just casinos and hotels.


It is also a good place for you to get your souvenir!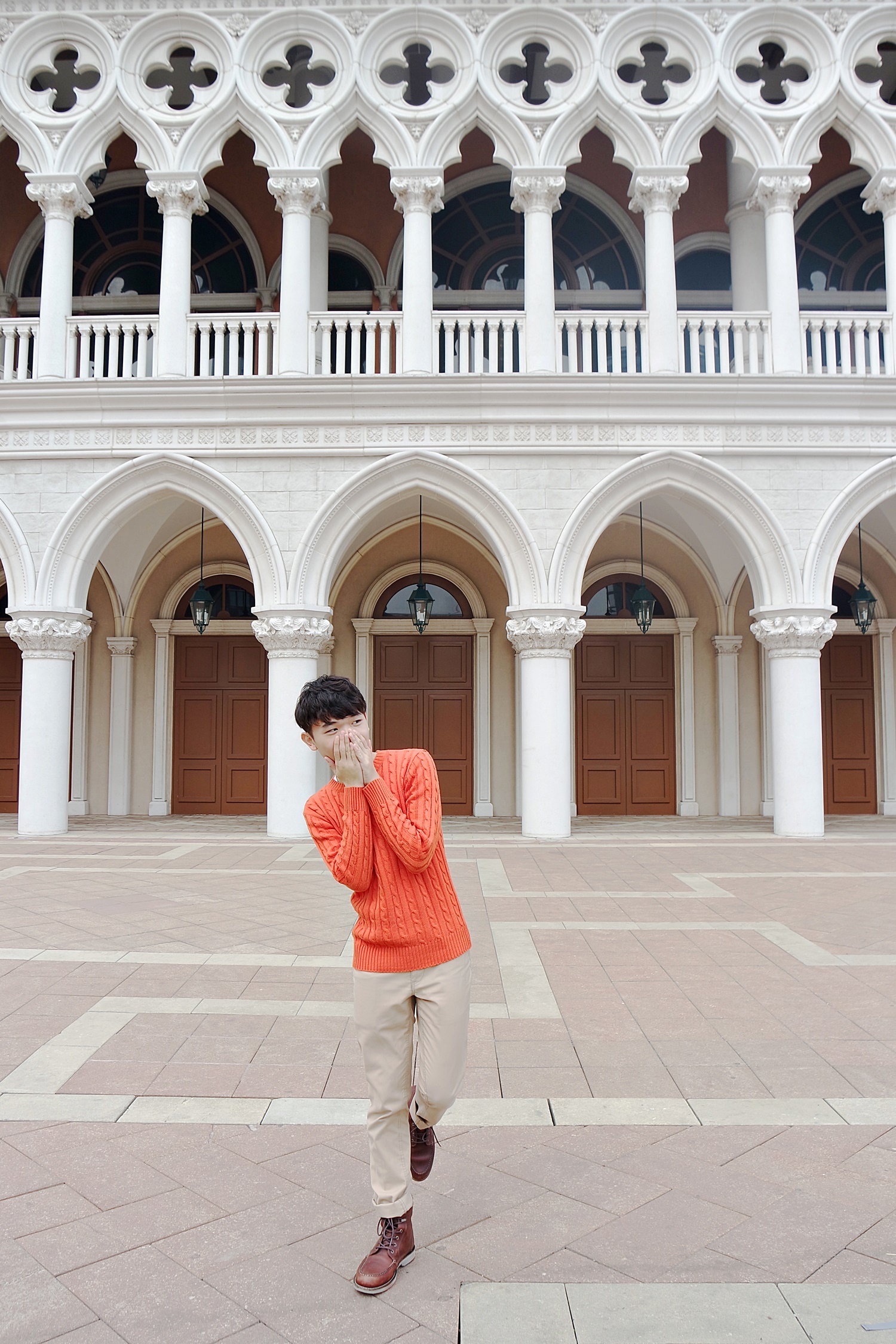 After we finished exploring around the village, we head back to our hotel resort for some photo shots before checking out to depart to our next destination, Hong Kong.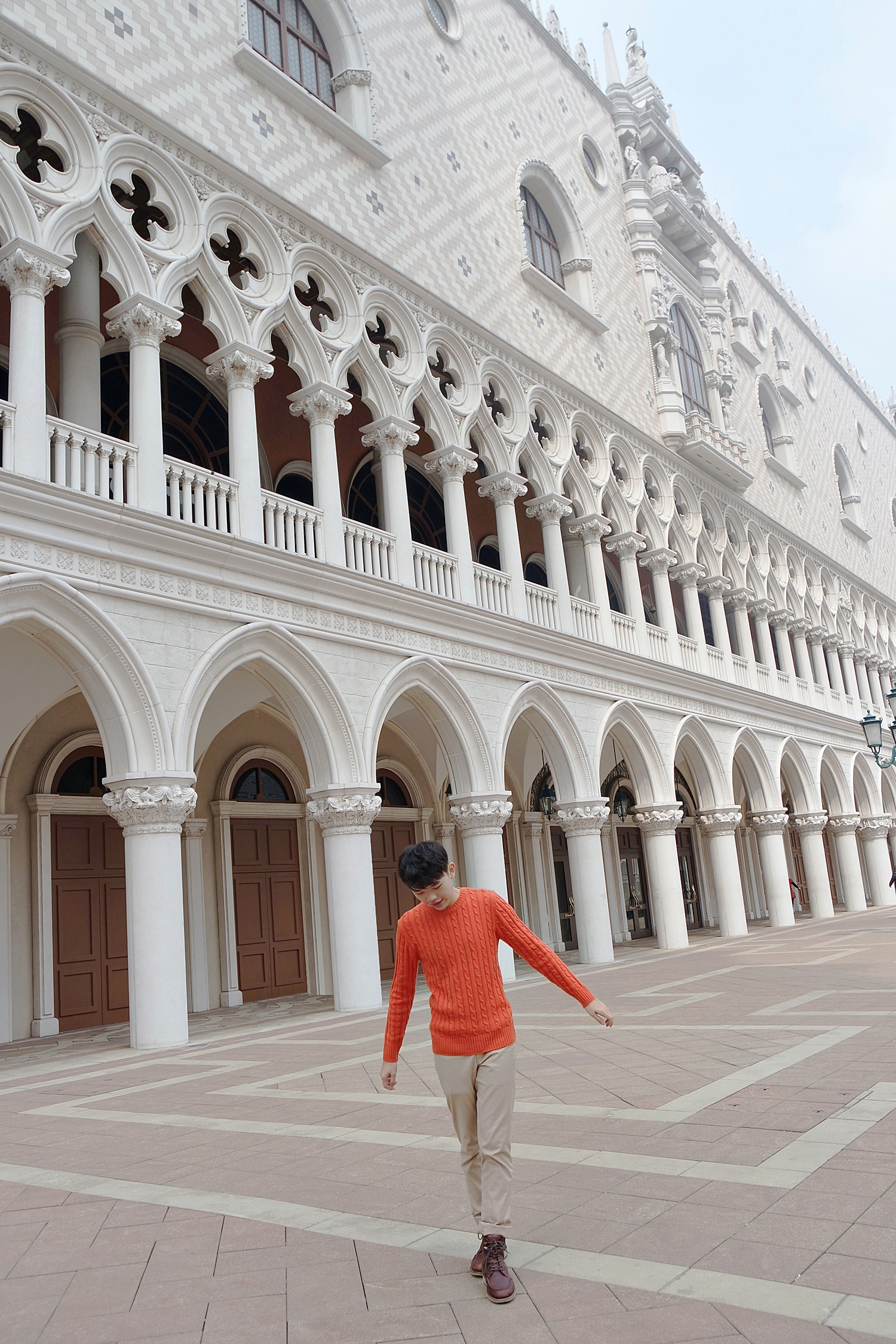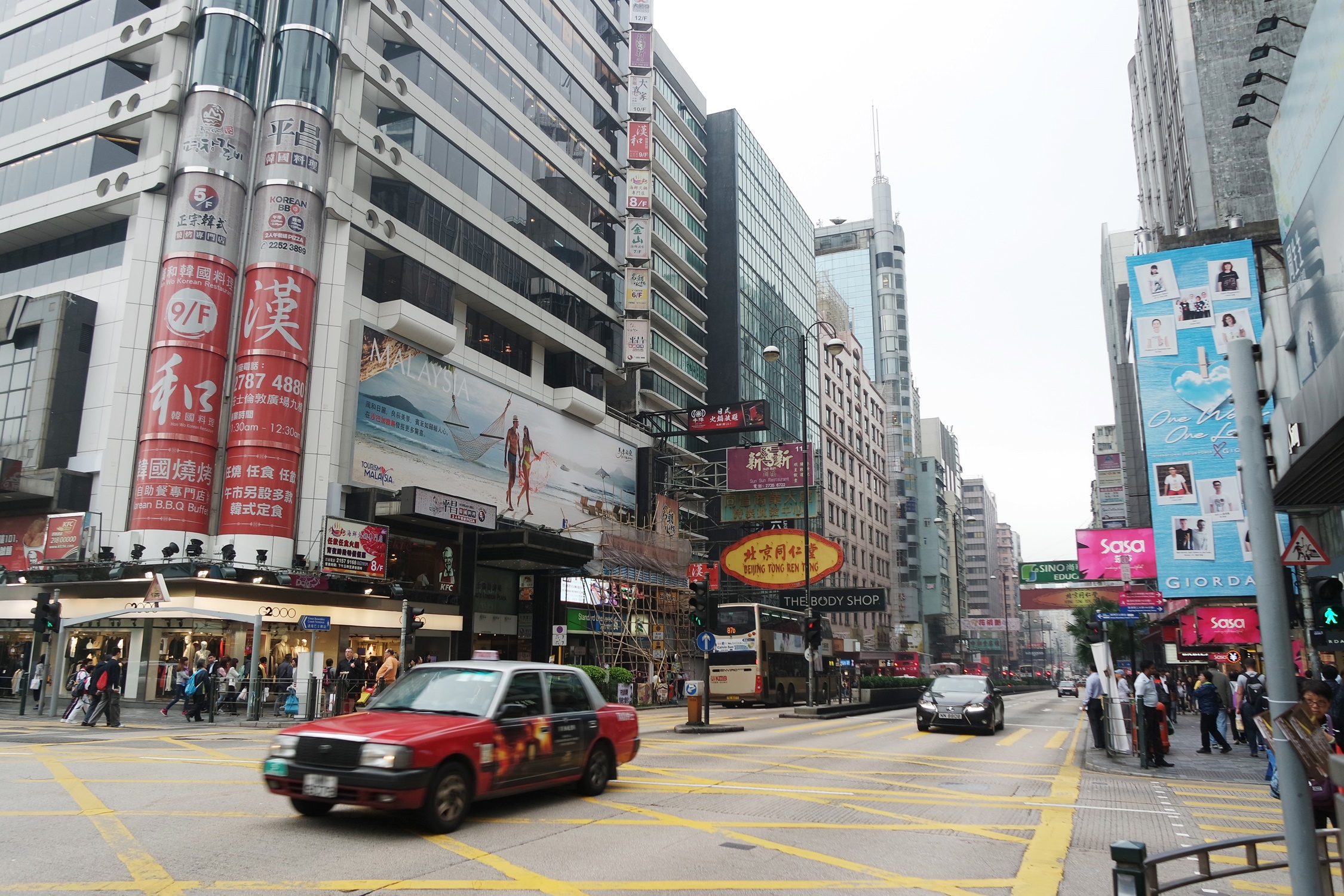 We reached the mainland of Hong Kong in the late afternoon. It was really easy to navigate there as our hotel was just beside the port. Nevertheless, it was also very easy to take their MTR to move about.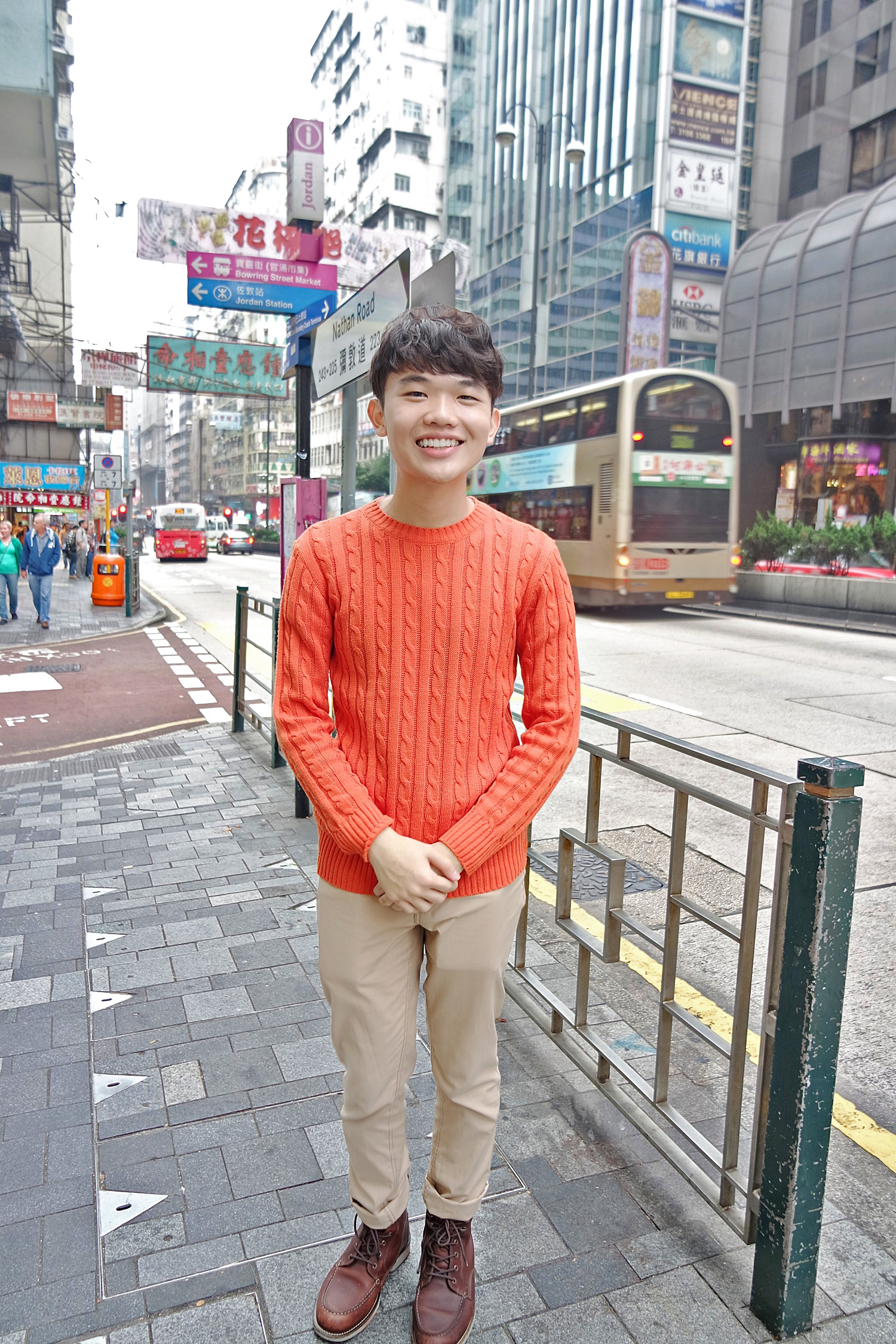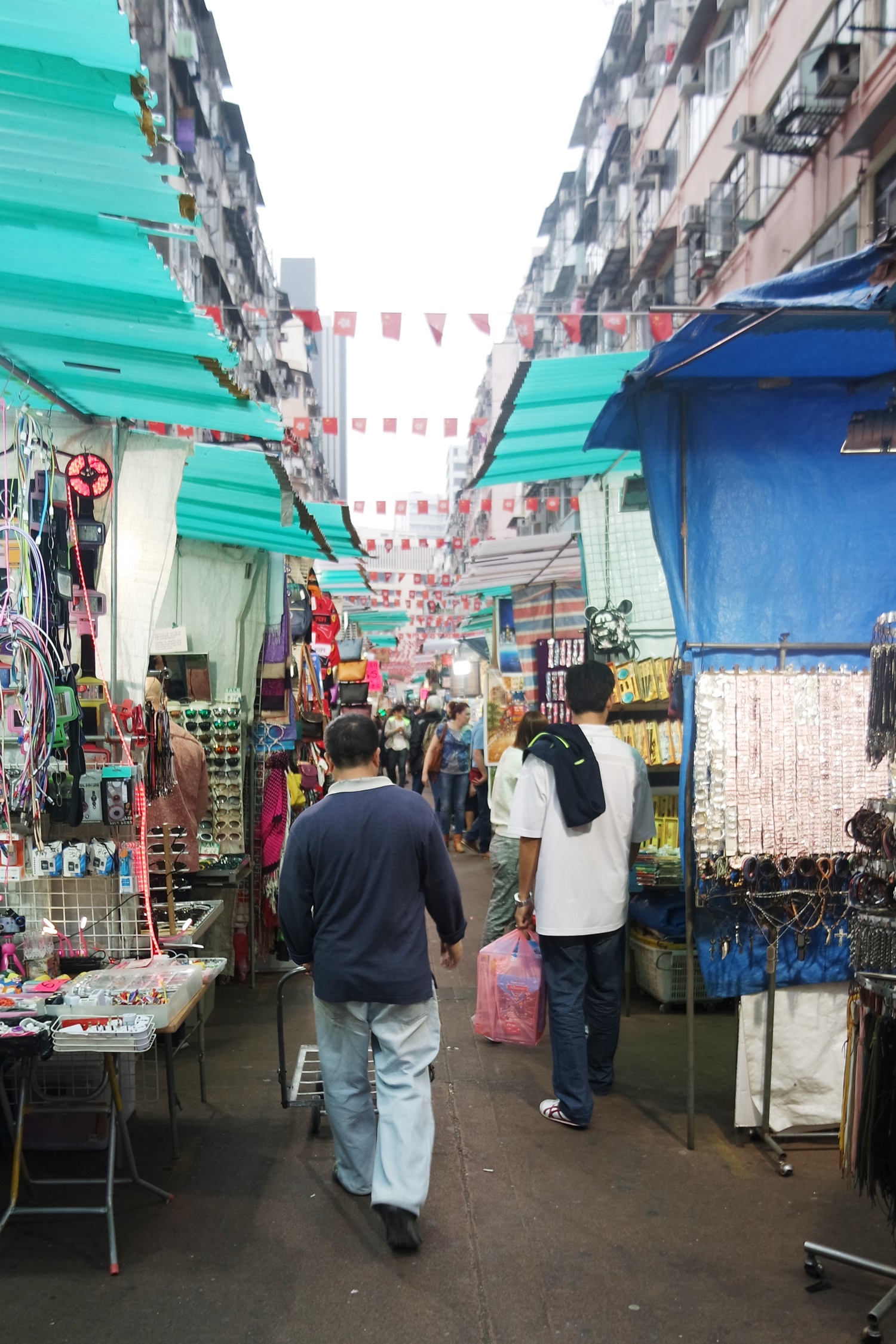 Since we stayed in Jordan, we decided to roam around Temple Street as it was located just nearby. Temple Street is known for their night market. I personally feel that you only need to visit either one of them (Temple Street or Women's Street) as both streets sell almost the same things.
Another thing you should take note is their soaring high prices! A counterfeit shoe will cost you more than SGD60. Unless you really want, I don't recommend you to get anything there.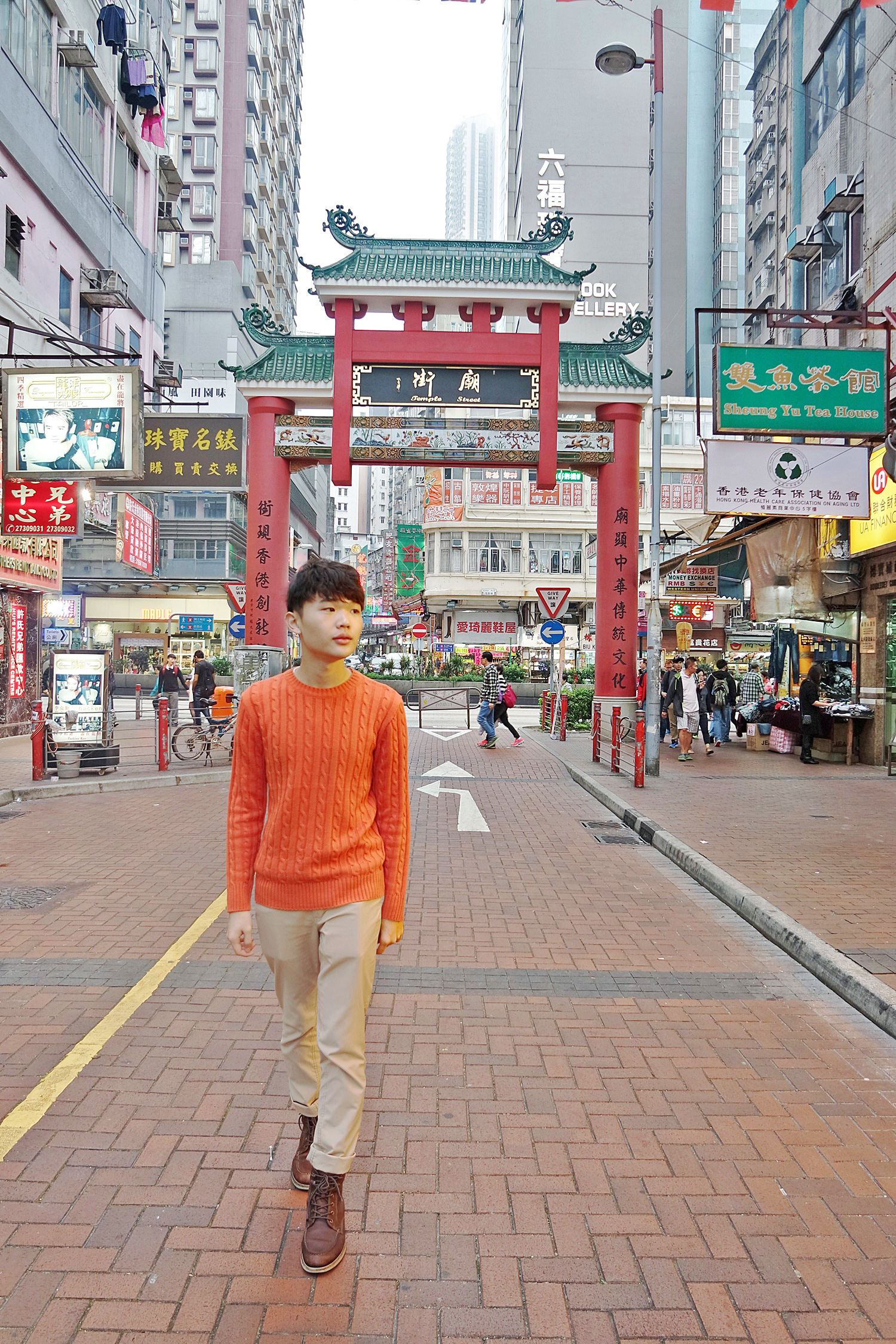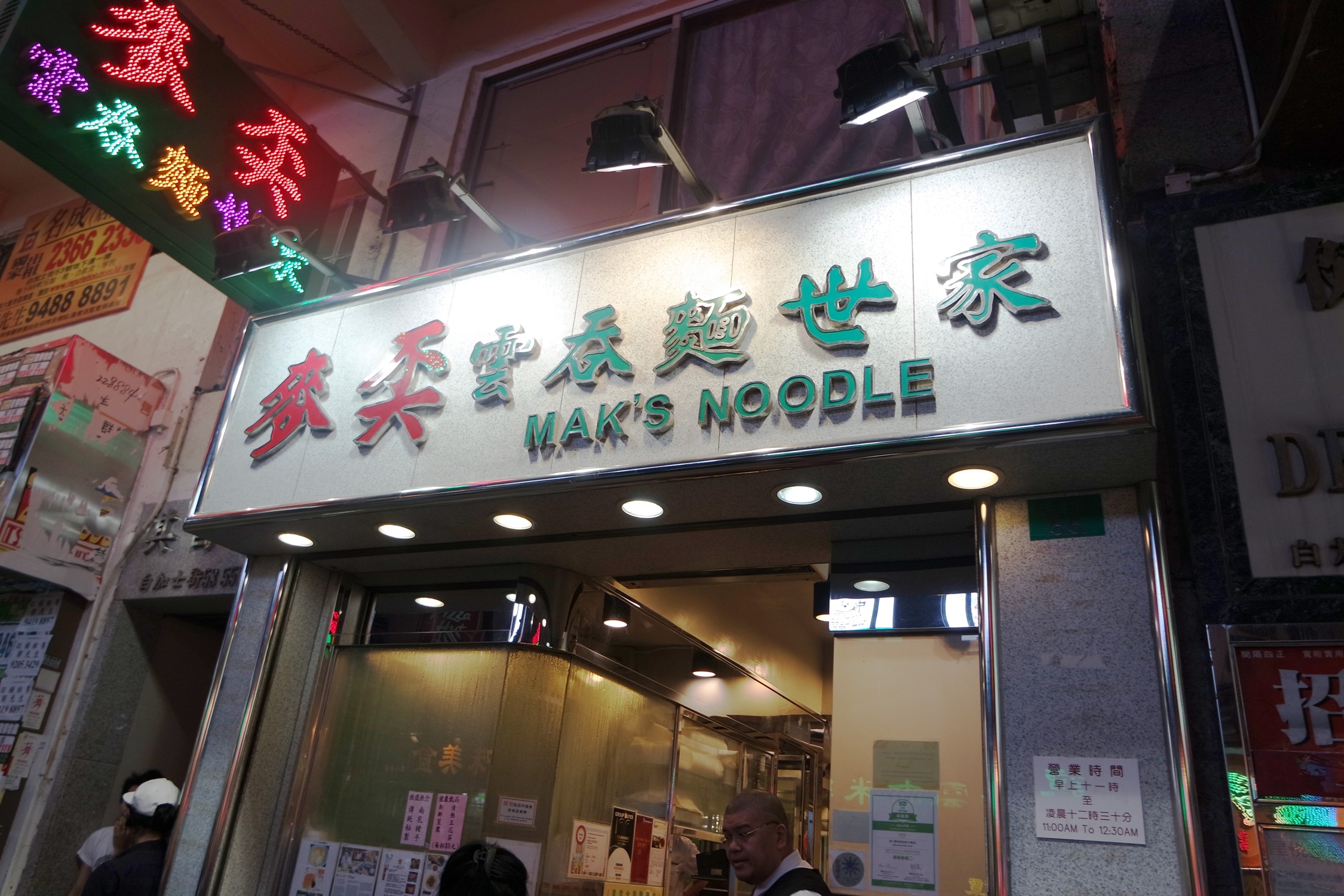 We decided to have Wonton Mee for dinner. Also located in Jordan, Mak Noodles (麥奀雲吞麵世家) are famous for their shrimp-only wontons as compared to meat and freshly made duck-egg noodles.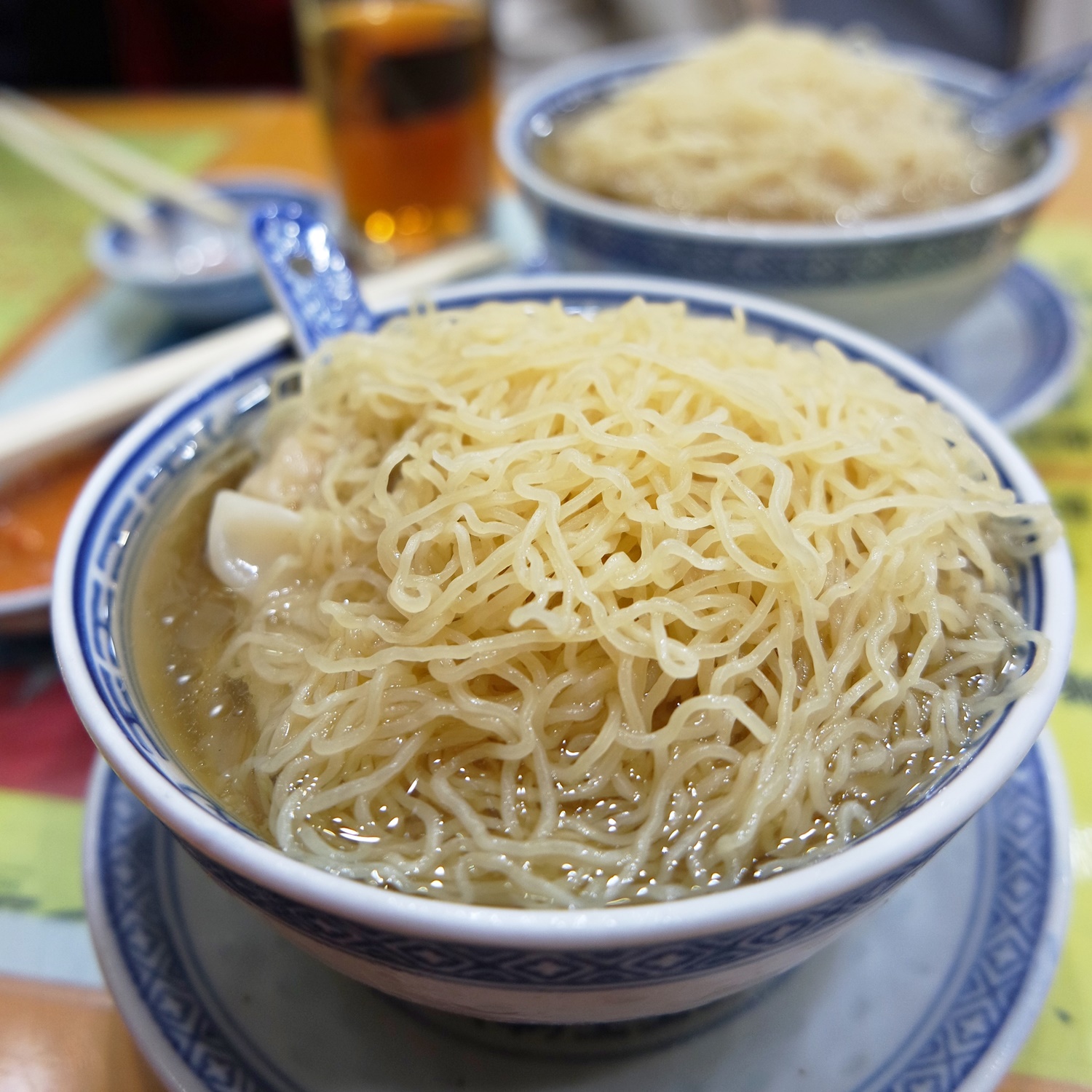 People go Hong Kong to have Wonton Noodles in soup. So be sure to order that!
– Day 3 –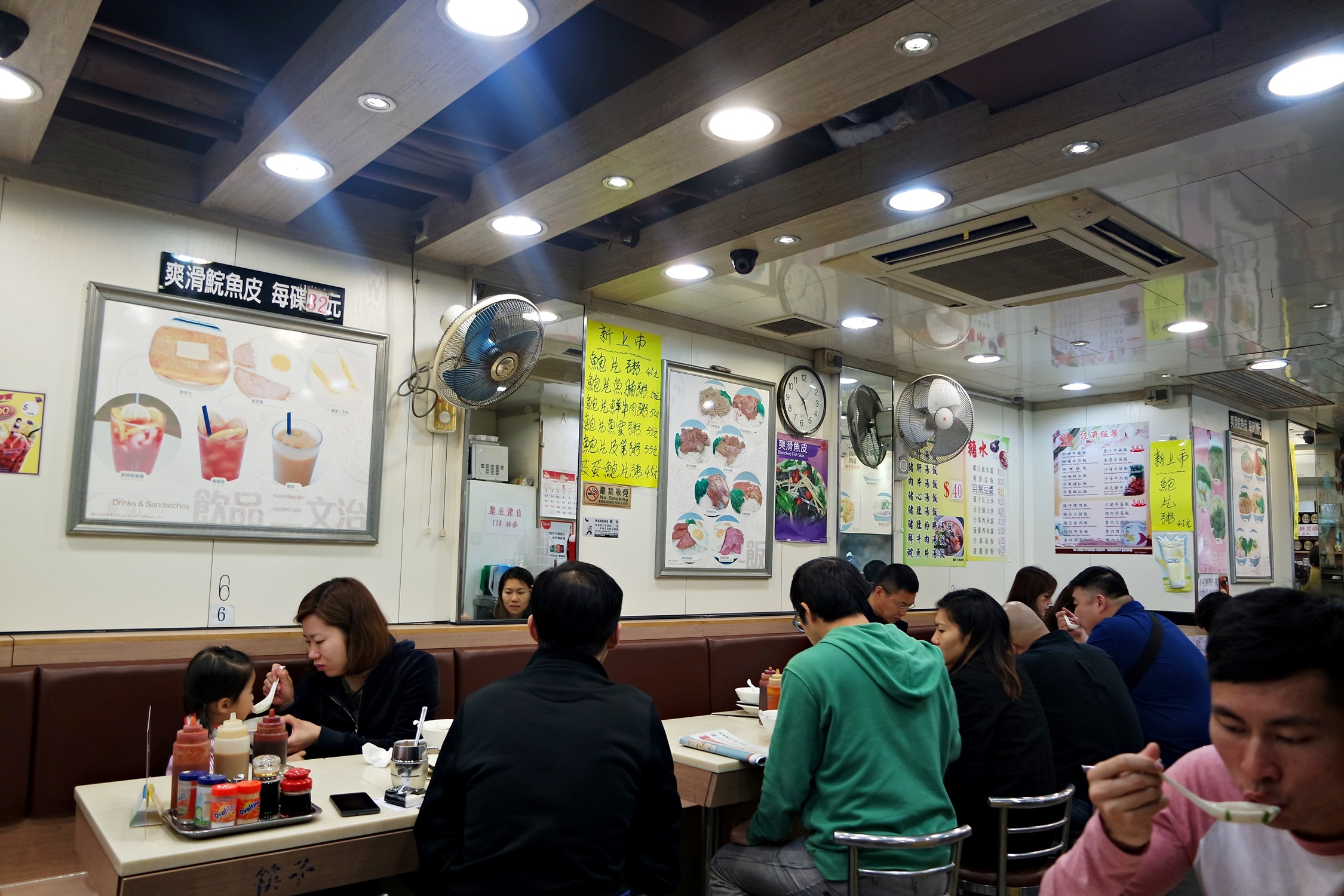 We head off to Hung lee Restaurant at Tsim Sha Tsui, about 15 minutes walk from out hotel. Their congee has a very sticky and smooth texture, which was why my father was desperately trying to bring us here back as he came here the other time. It's considered one of the best congee in town.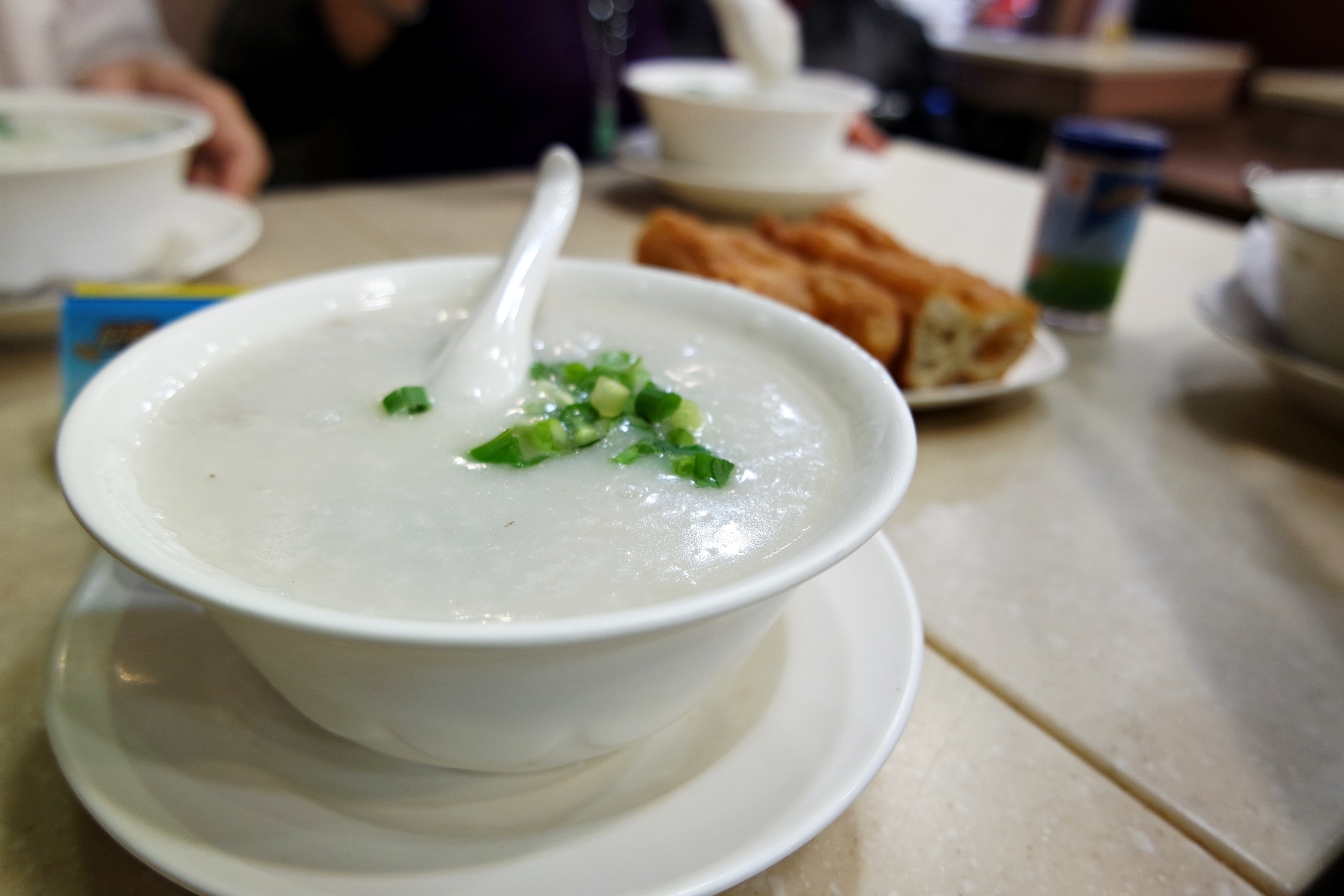 Congee for breakfast, what's better? Remember to order it with 油条 (Fried Dough)!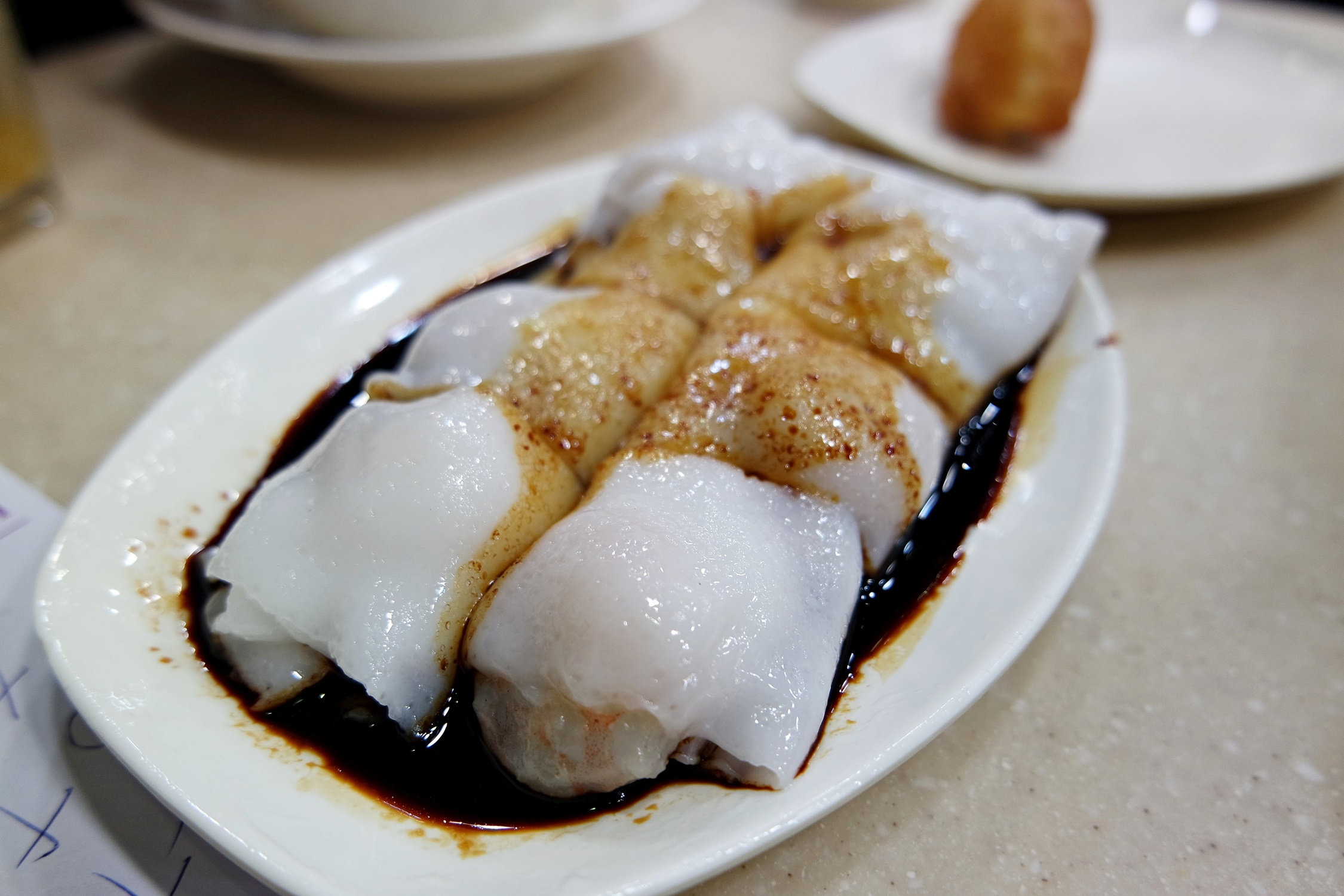 I also ordered Prawn Chee Cheong Fun. It was okay, nothing special. They have a wide range of selection on their menu, so you could try other stuff too!
Do wary on the final bill as I was charged more! I'm not sure if they were being dishonest or just pure carelessness.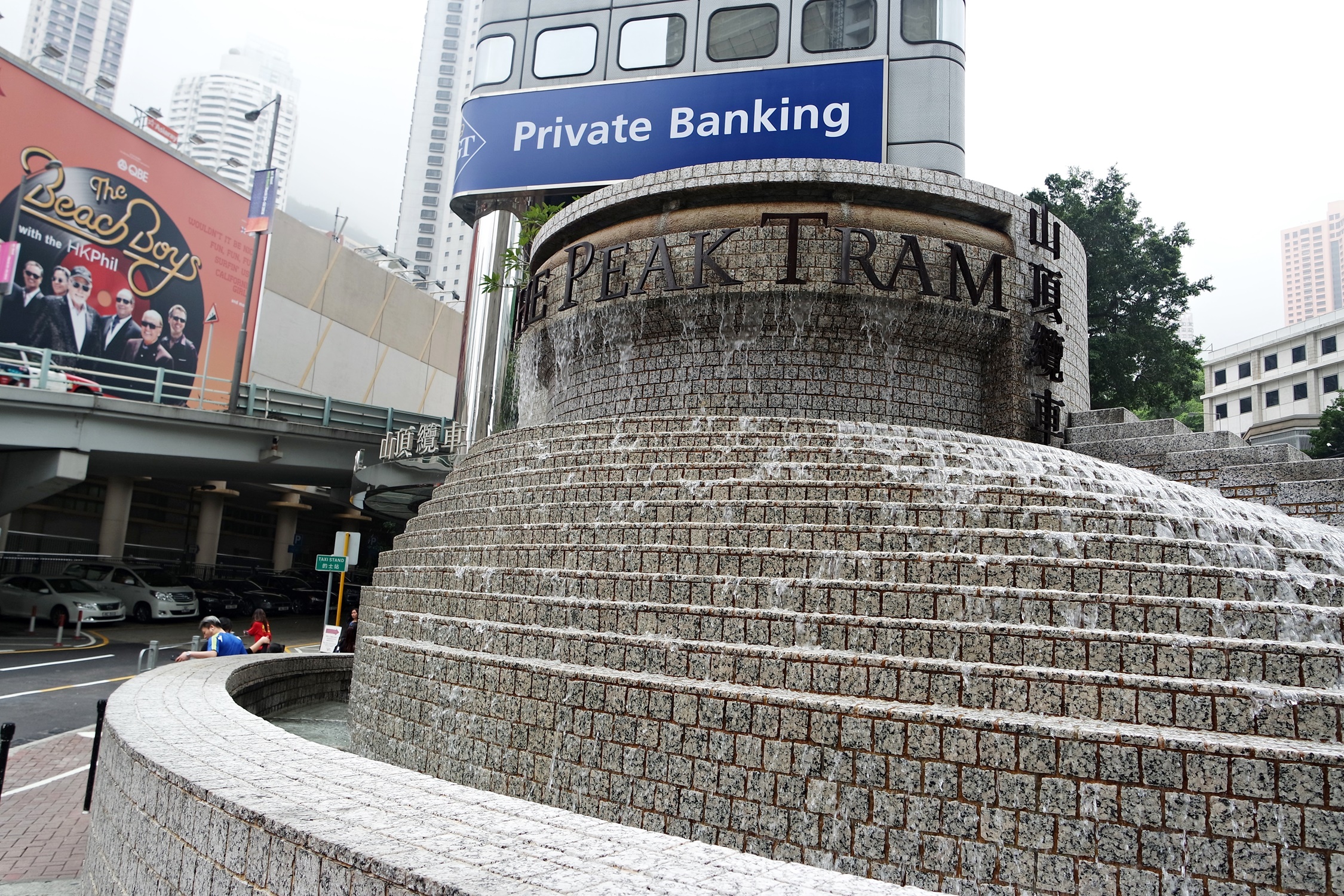 After breakfast, we travelled down to MTR Central station to take the Peak Tram. The Tram is one of the unique emblems of Hong Kong. You got to visit when you're here.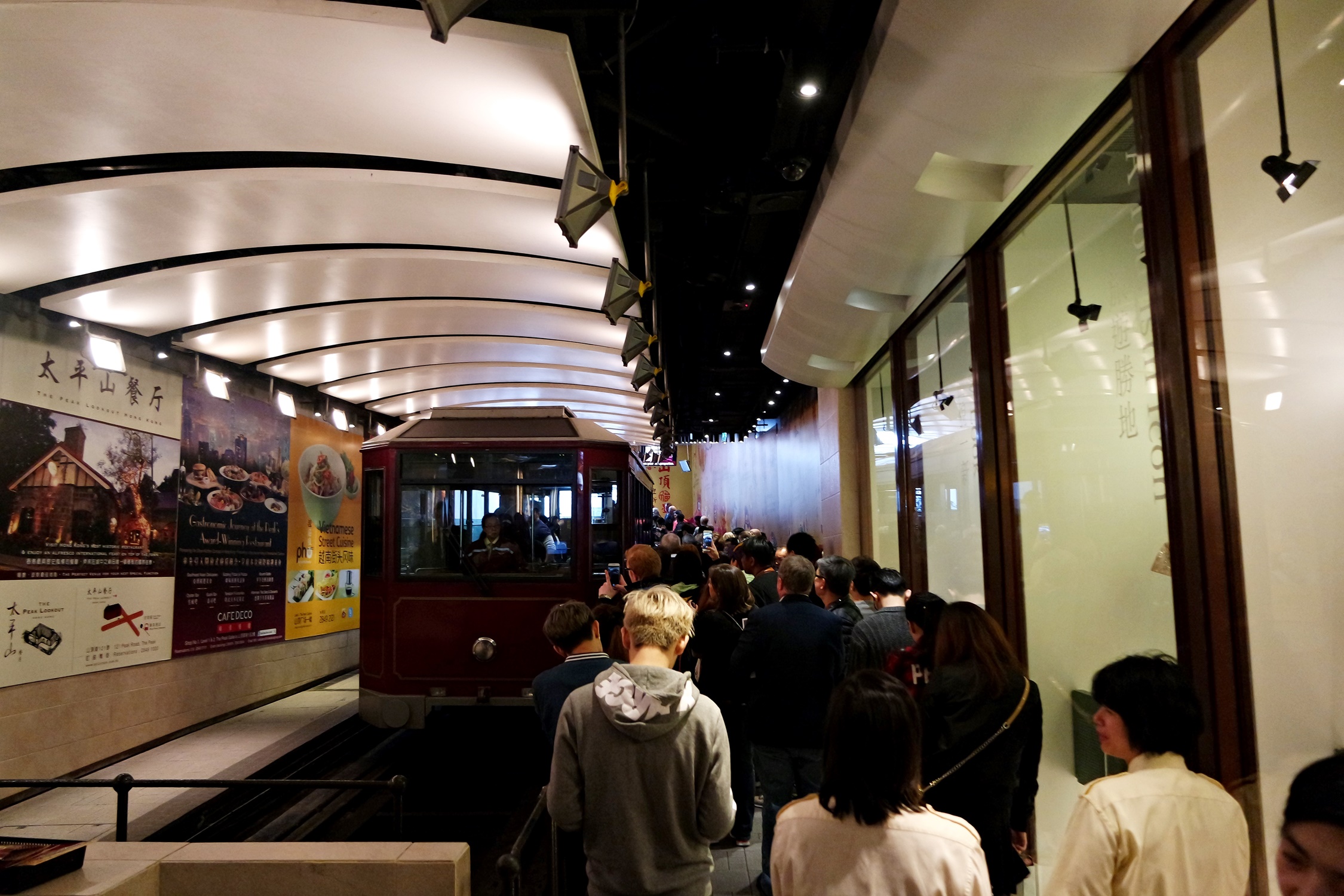 You do have to queue to take the tram. But, it was fairly quick.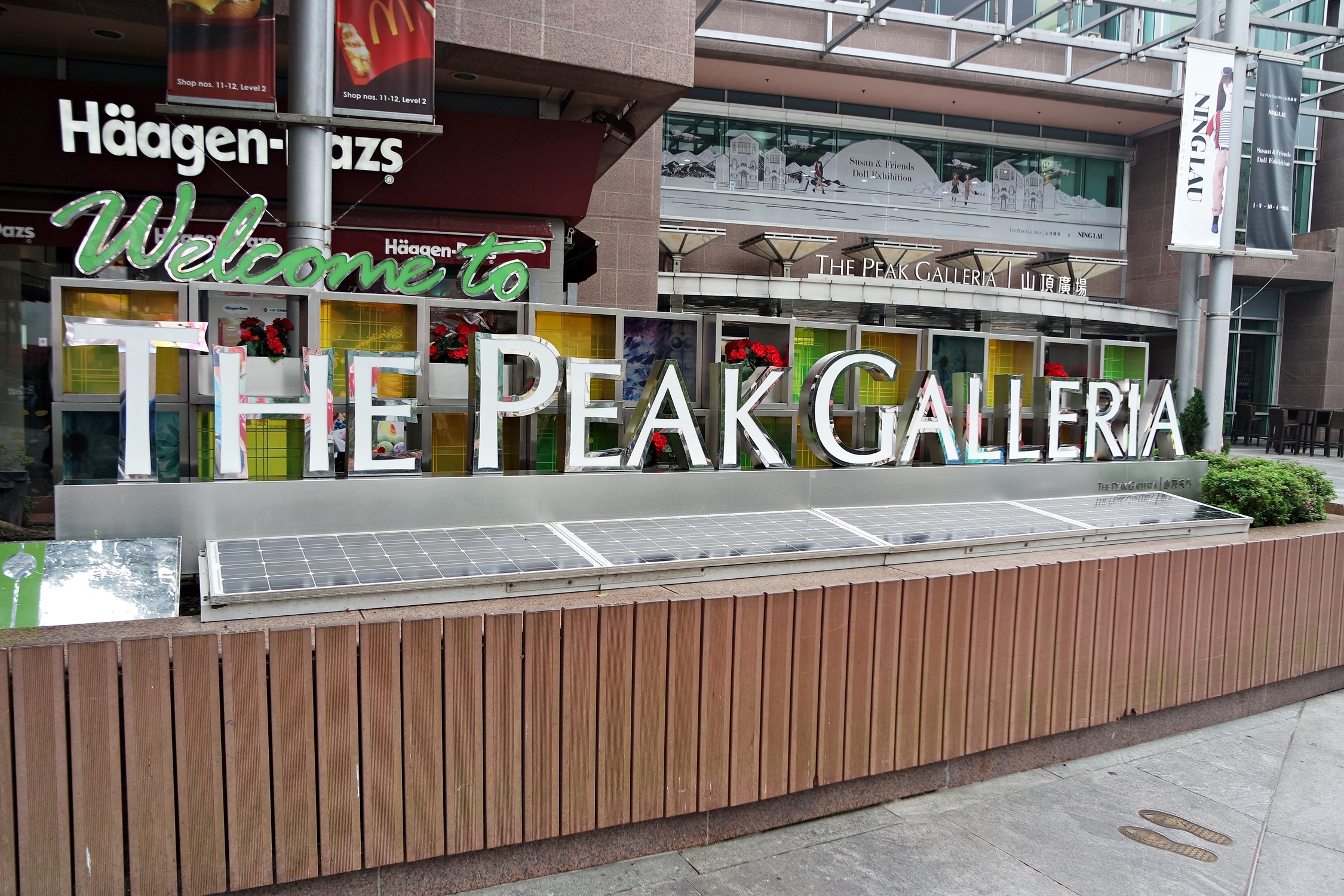 You will be transit to The Peak Galleria upon arriving. There are lots of restaurants you could find there. Other than that, you could have a panoramic view across the Hong Kong at their Sky Terrace. However, I couldn't get a good shot of the view as it was foggy.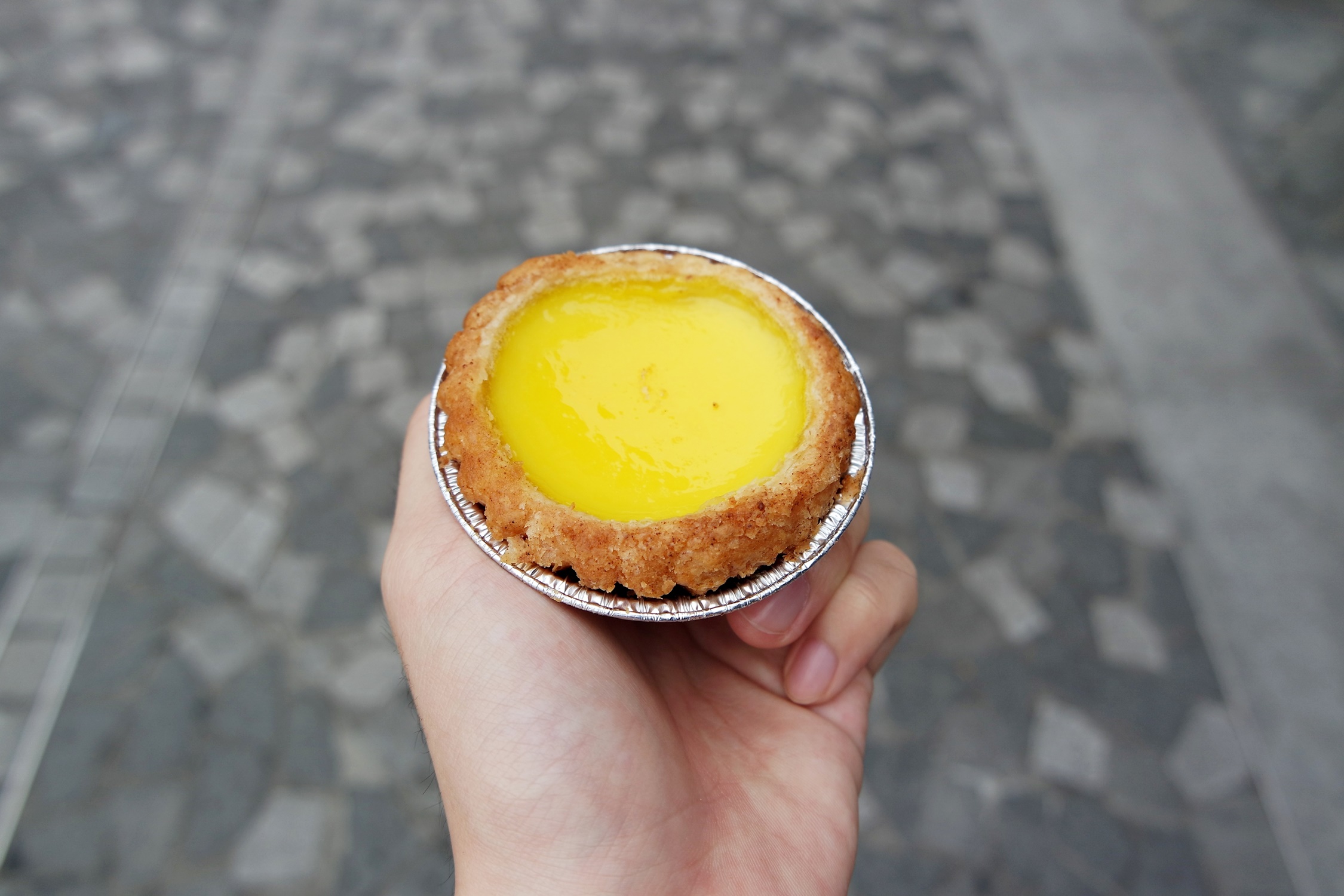 I was craving for Egg Tart and got myself with a Tai Cheong Bakery Egg Tart.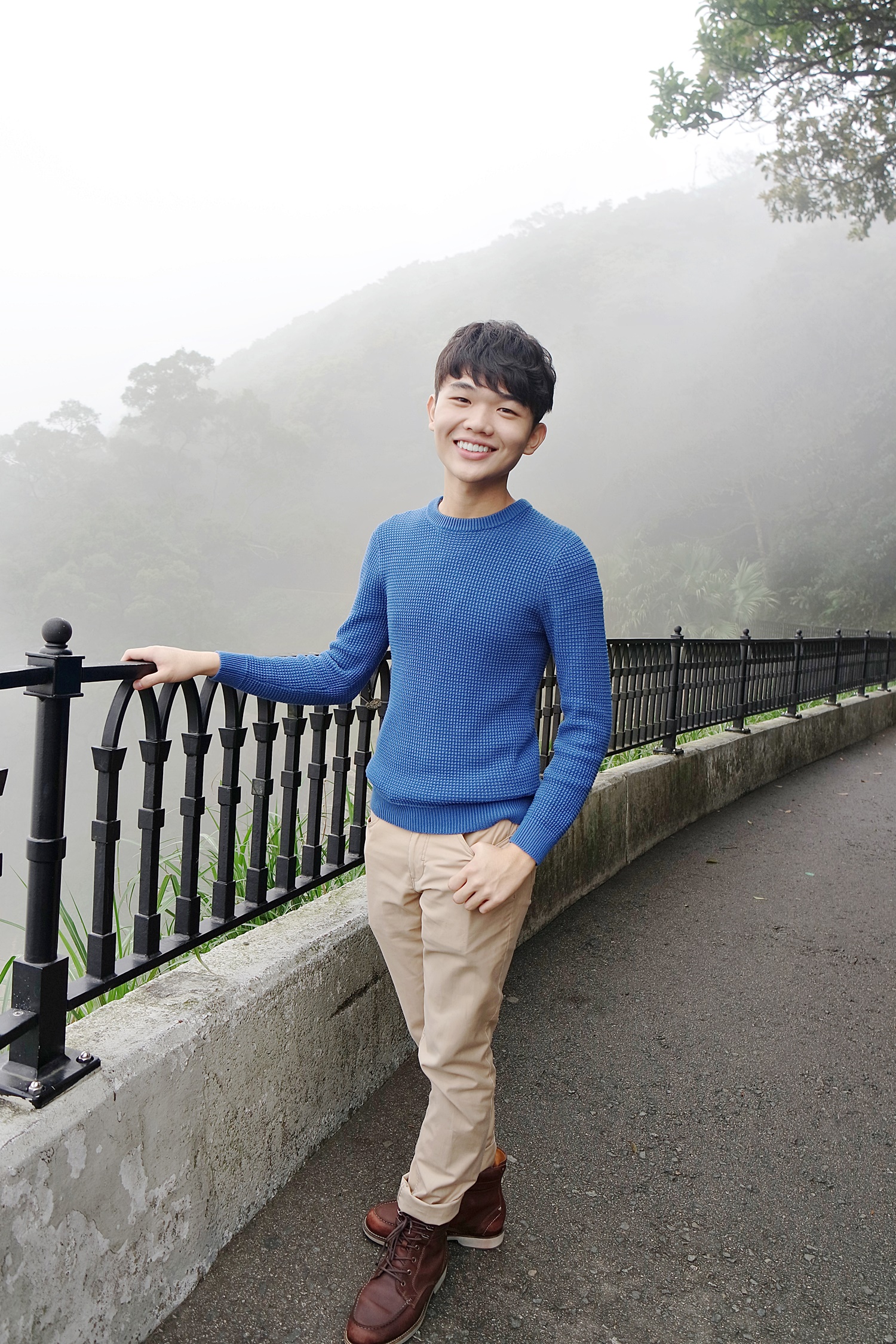 We took a nature walk along Mount Austin Road. Just beside The Peak Galleria, it was quite delightful to stroll around. As you can see what I'm saying, it was quite foggy.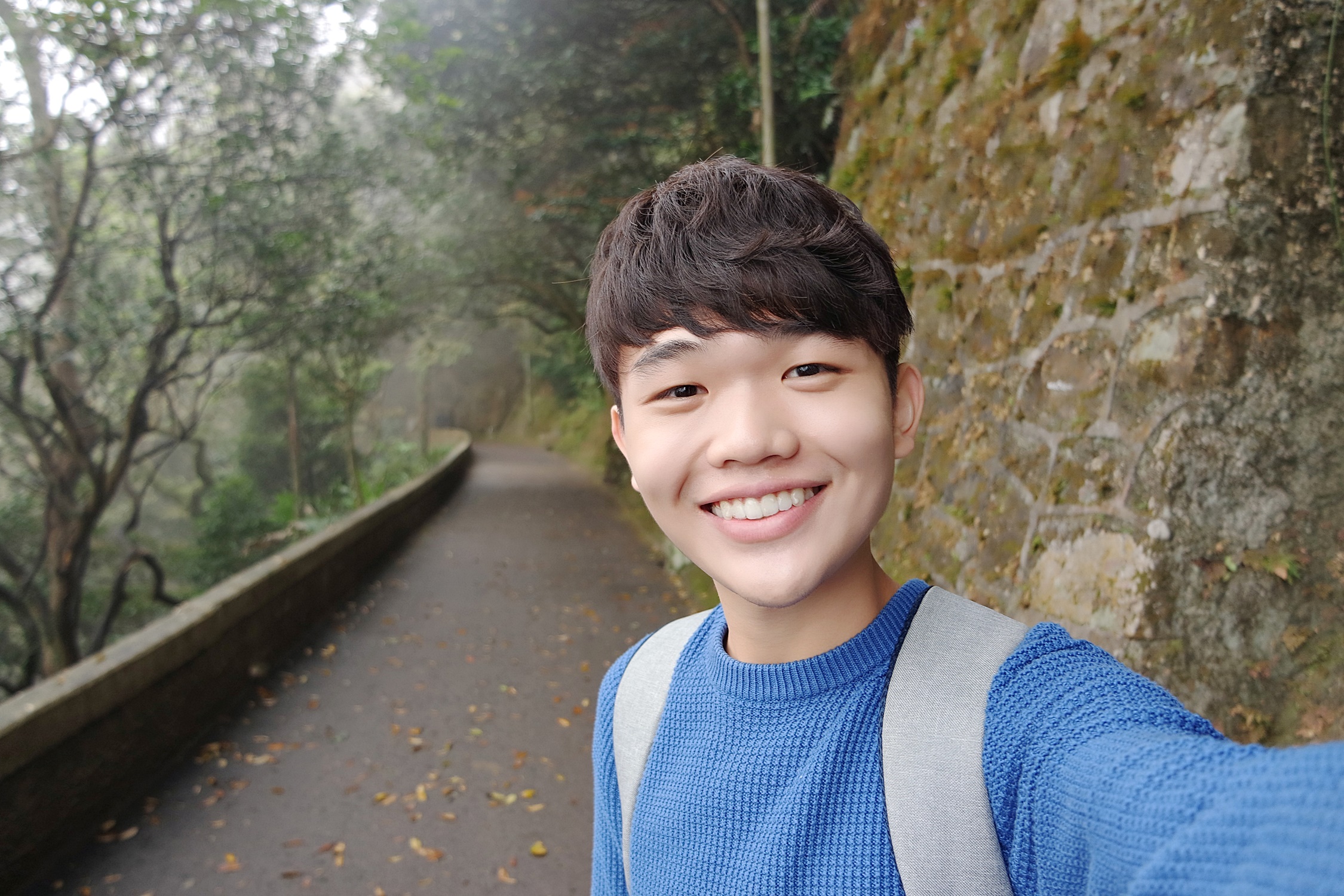 Mysterious background, uh!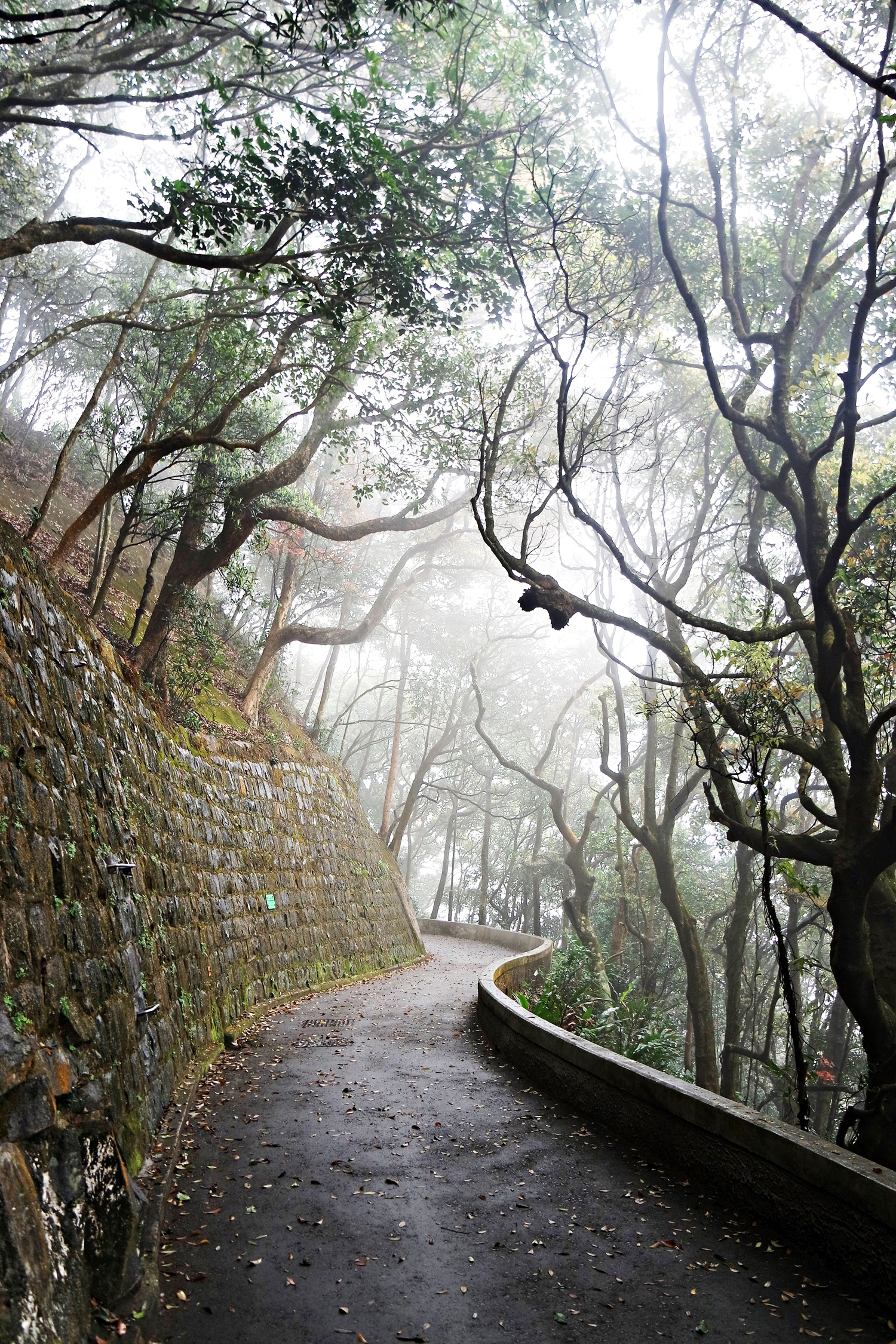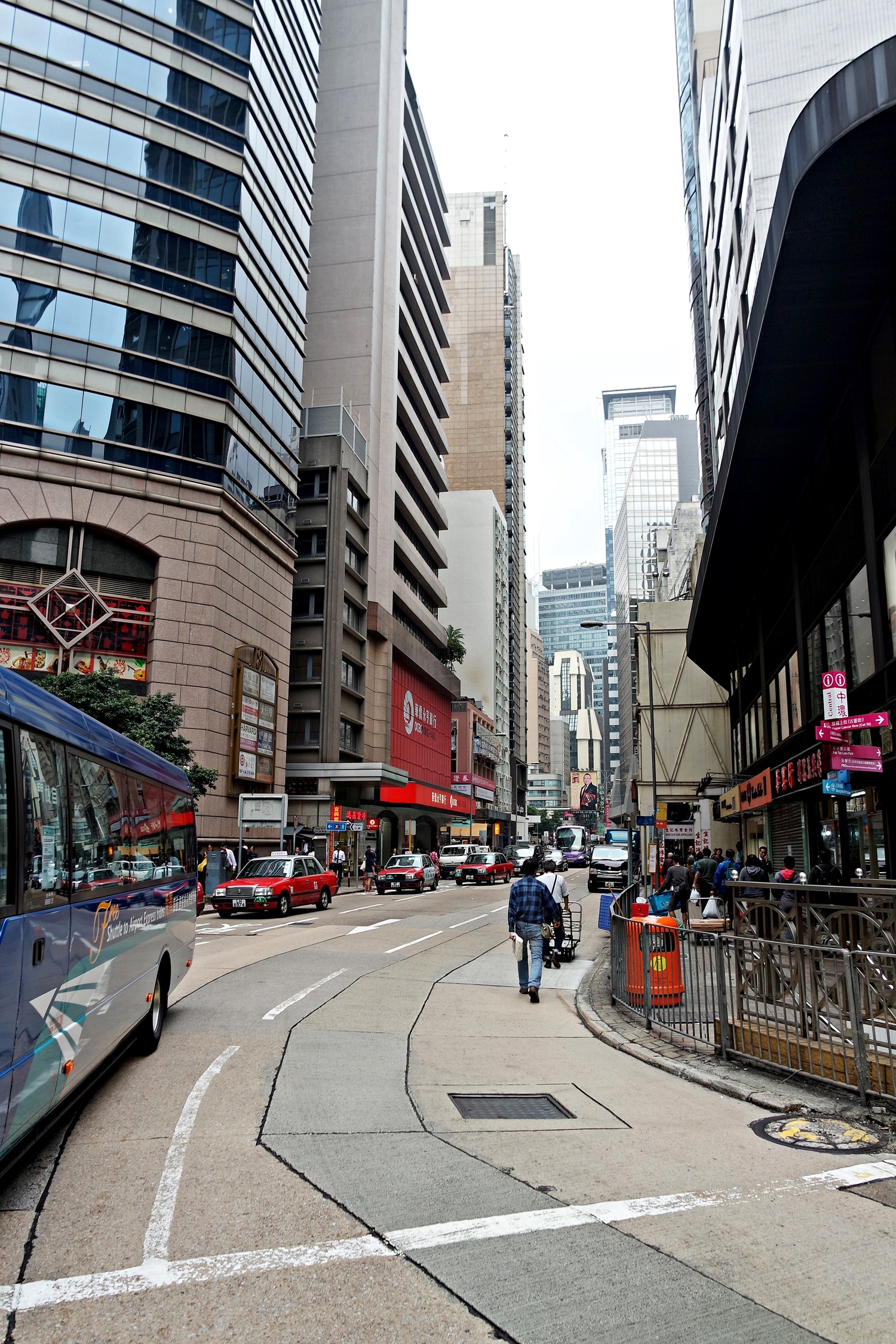 Thereafter, we went to Wellington Street for our lunch.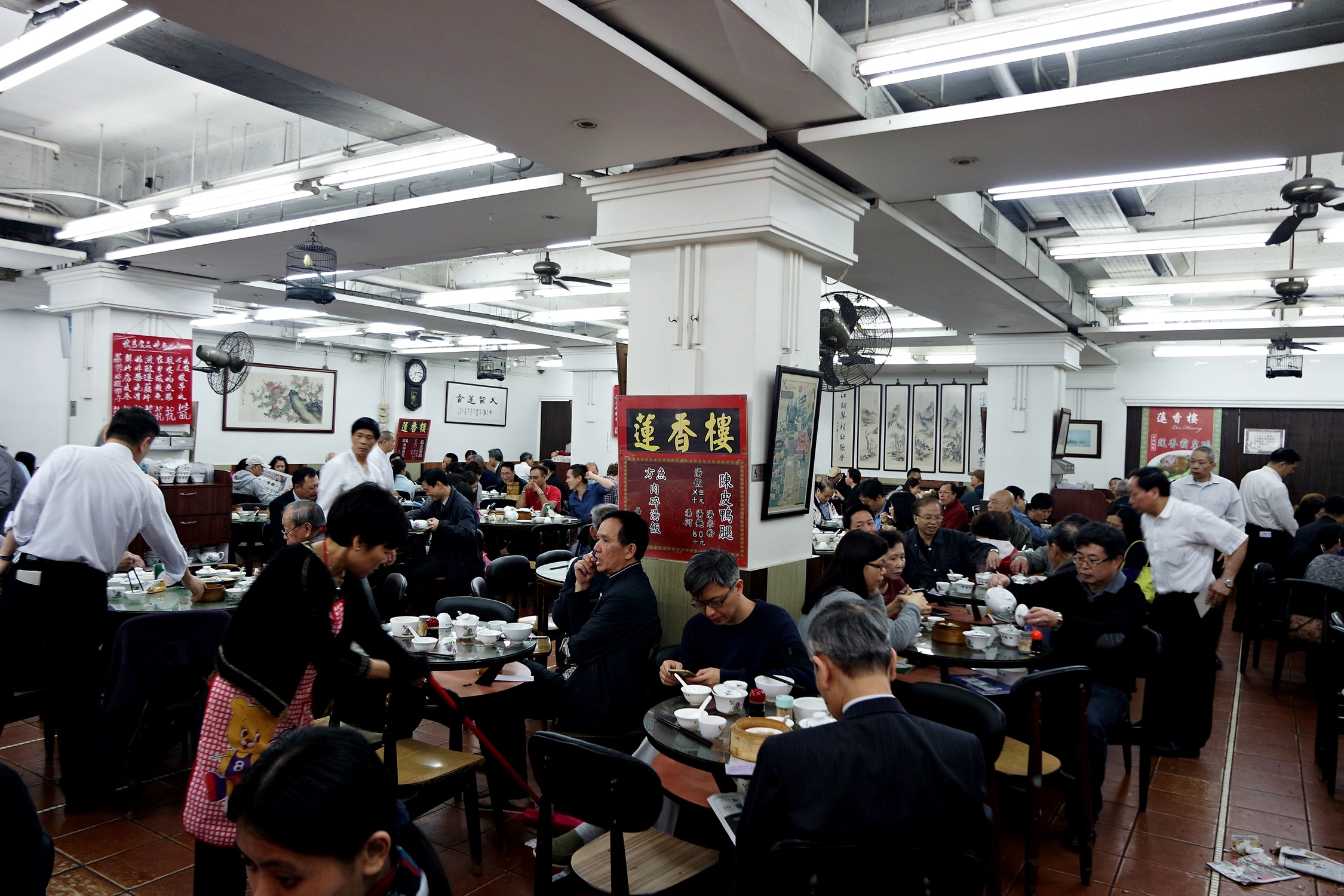 You must expect traditional Dim Sum with time-honoured Tea House experience when dining at 蓮香樓 Lin Heung Tea House! Waiters that will always be too busy to entertain you, the old-style dim sum on a trolley and loud environment.
We were intimidated as we did not know how to and what to order. Luckily, there was an old uncle who was nice enough to guide us along. Certainly feels very Hong Kongese here!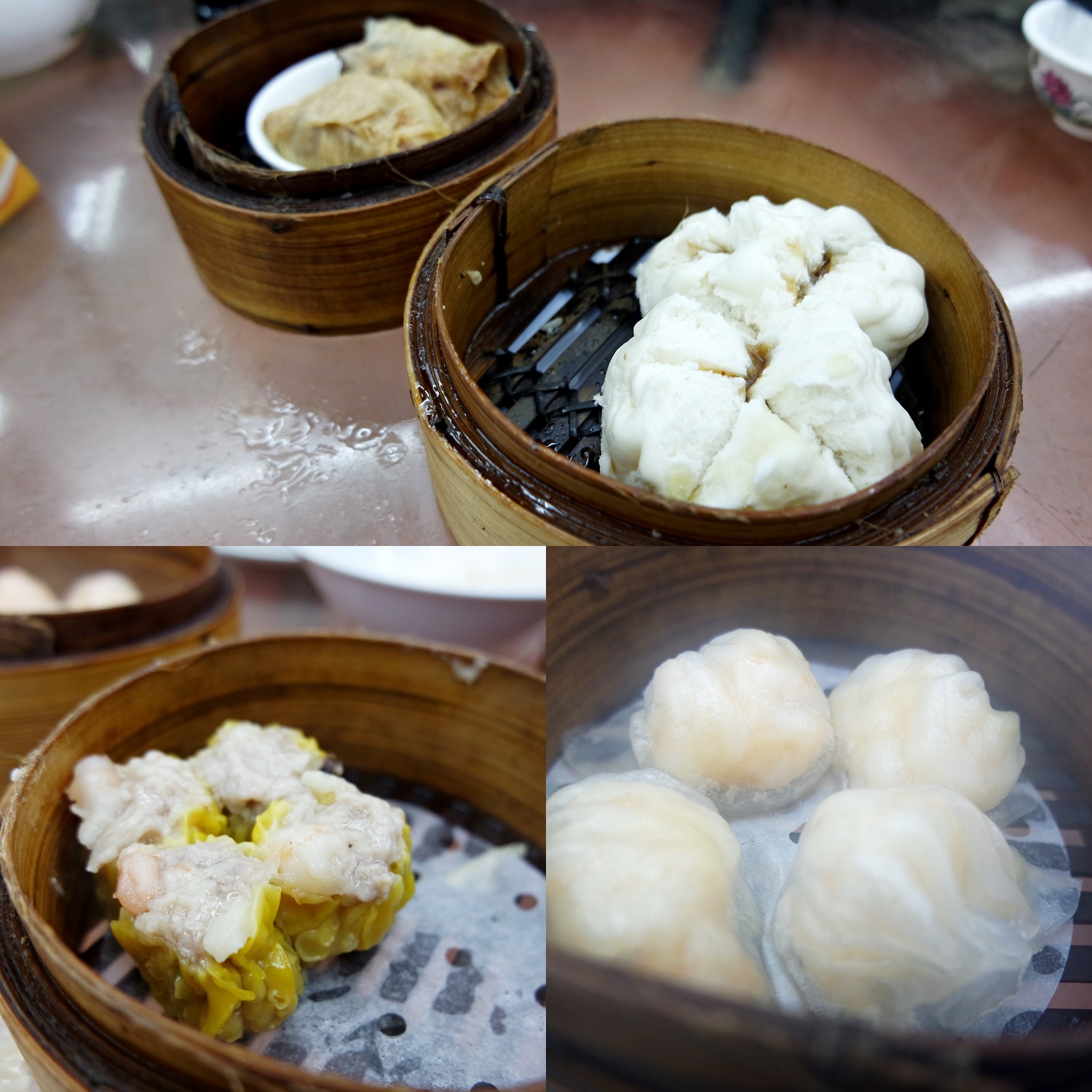 Very traditional array of dim sum. They have great brewed soup with rice here. Do try them out!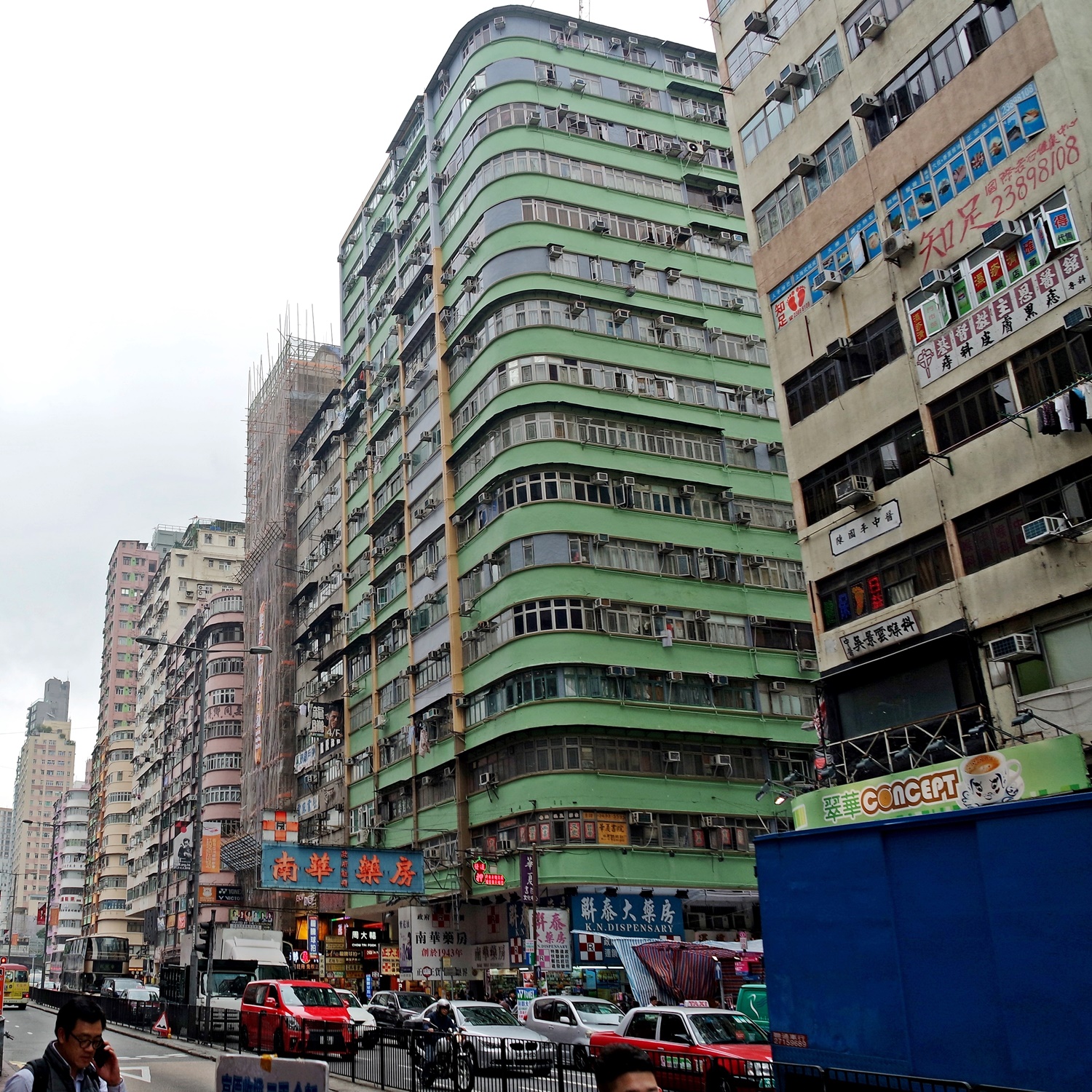 For the rest of the day, we just shopped around the streets.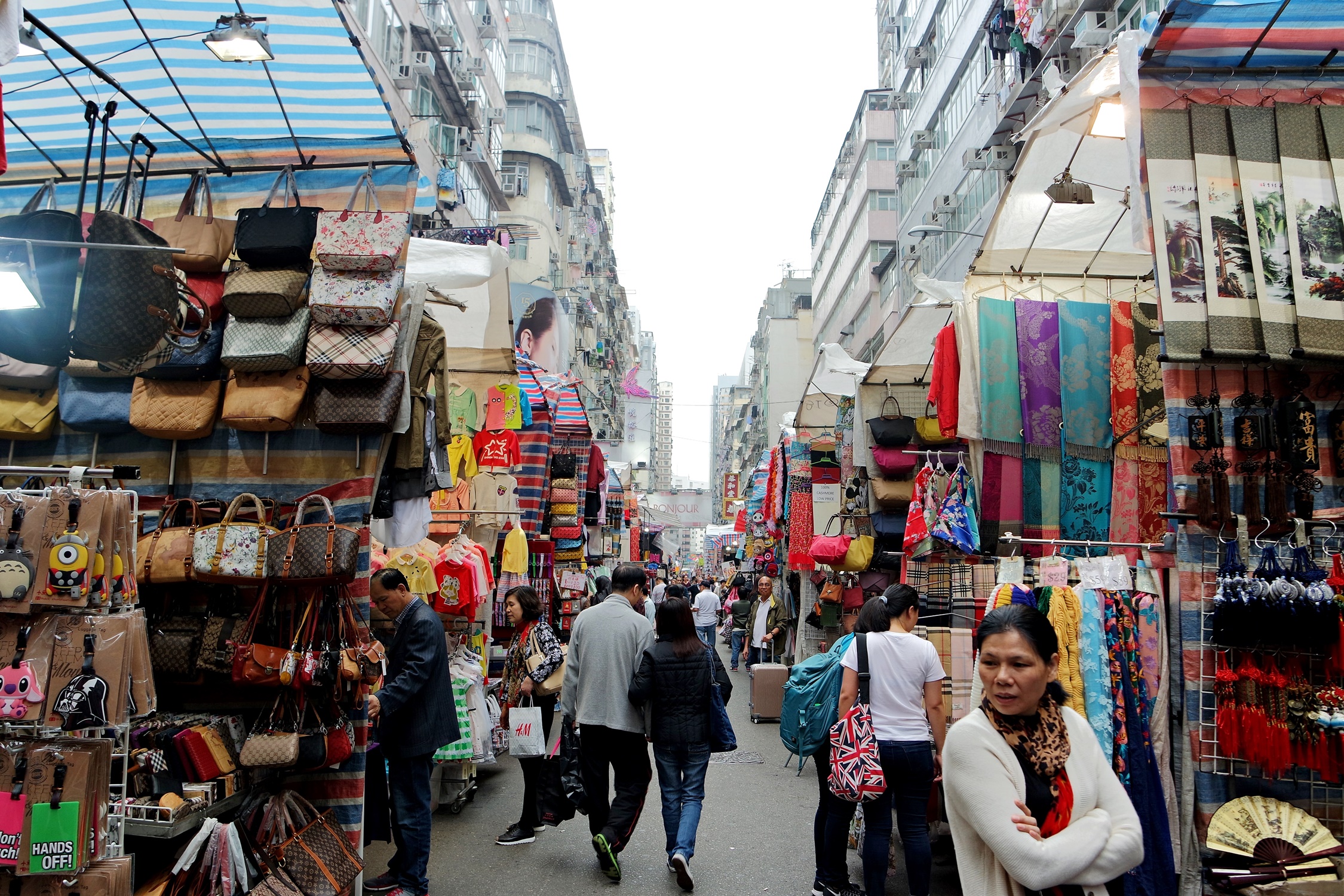 We went to Ladies' Market which sells almost the same things as Temple Street. Honestly, nothing excites me here.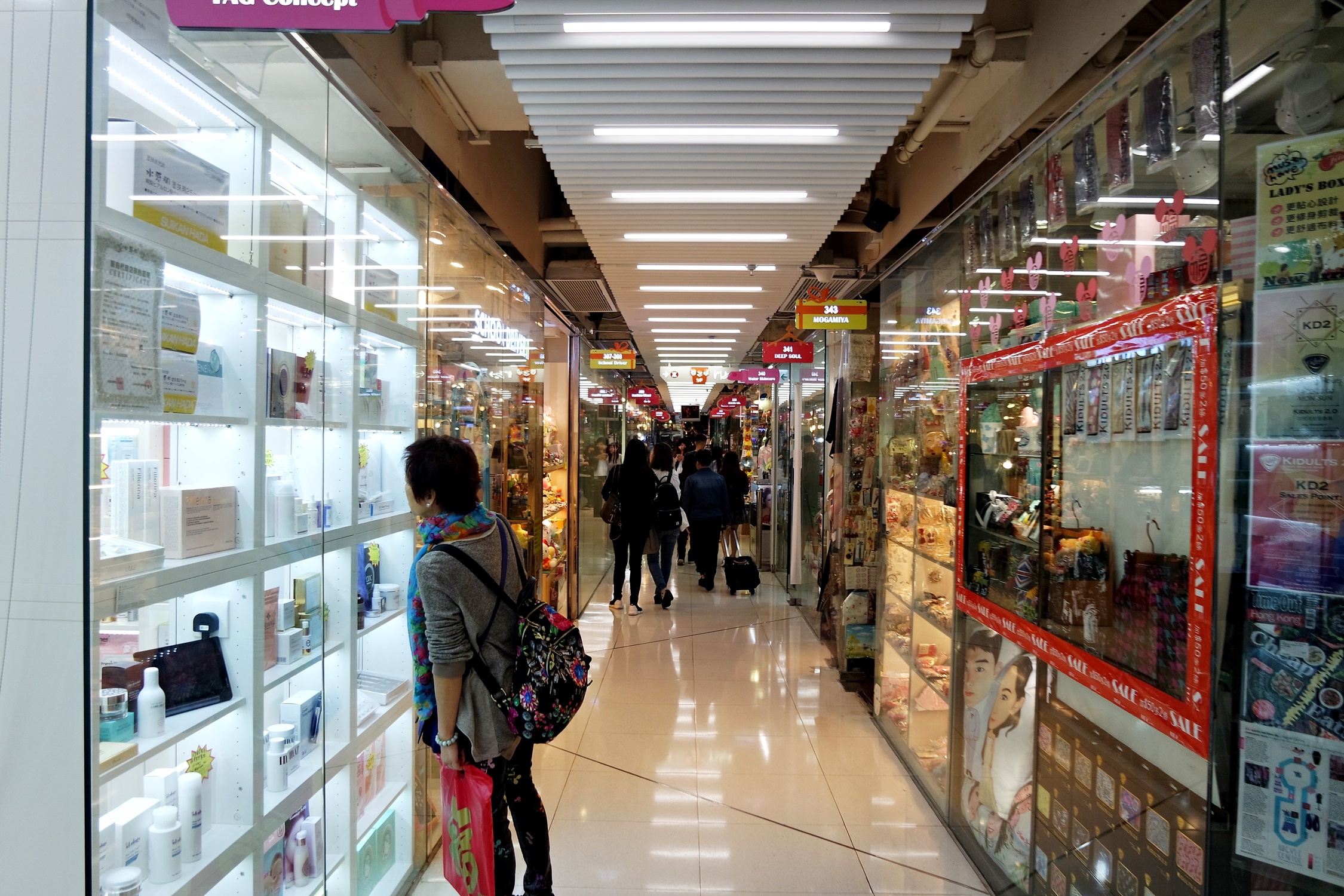 新之城 Mong Kok New Town Mall is like Hong Kong's version of Singapore's Bugis Street. Great for ladies to shop there! For guys, don't bother going if you are looking for clothes here. I have walked the whole mall and there was only 1 store that sells our clothes.

We went into a random eatery for dinner. I couldn't remember what store was it it wasn't fabulous anyway.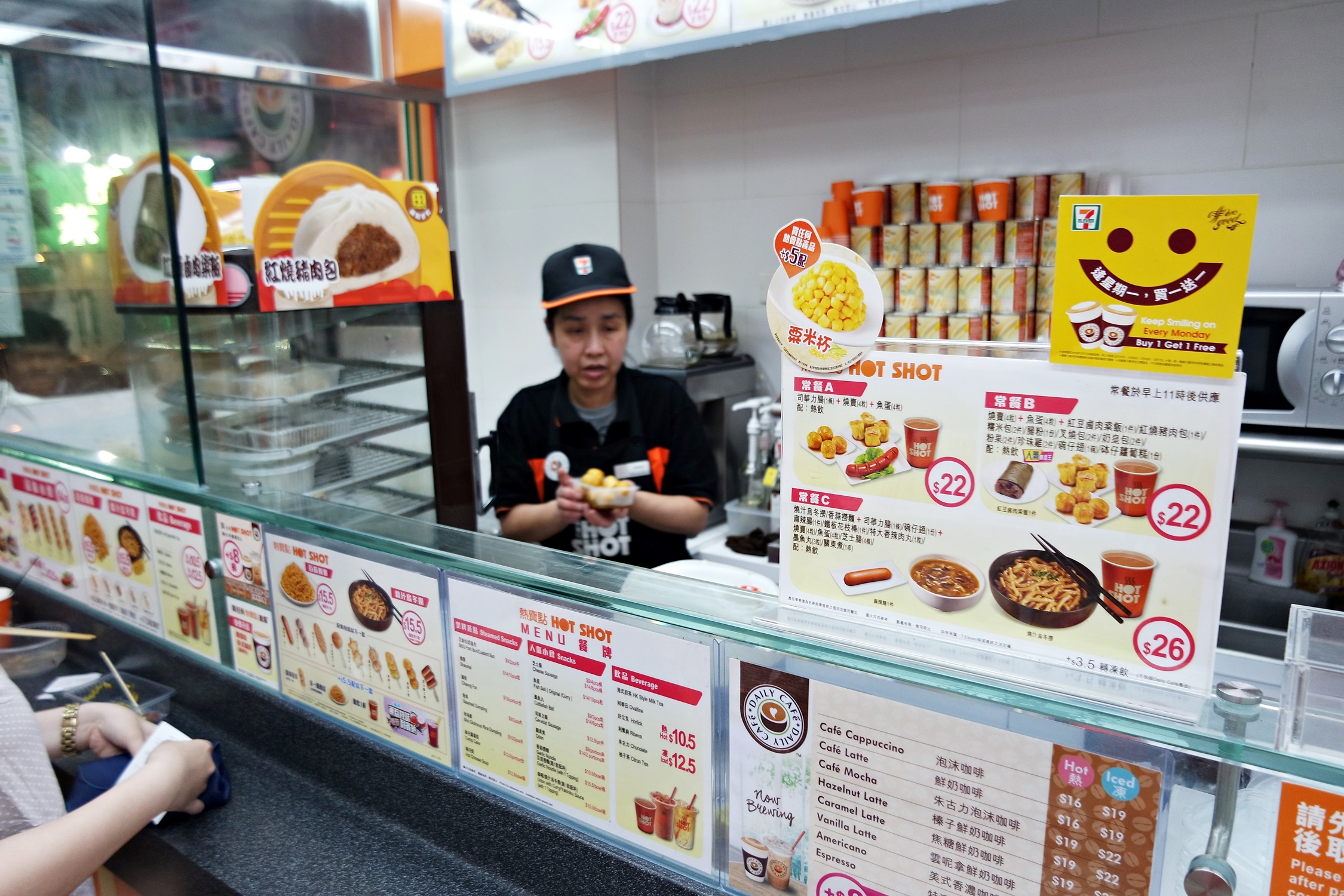 Subsequently, my sister and I had some quick snacks at 7-11.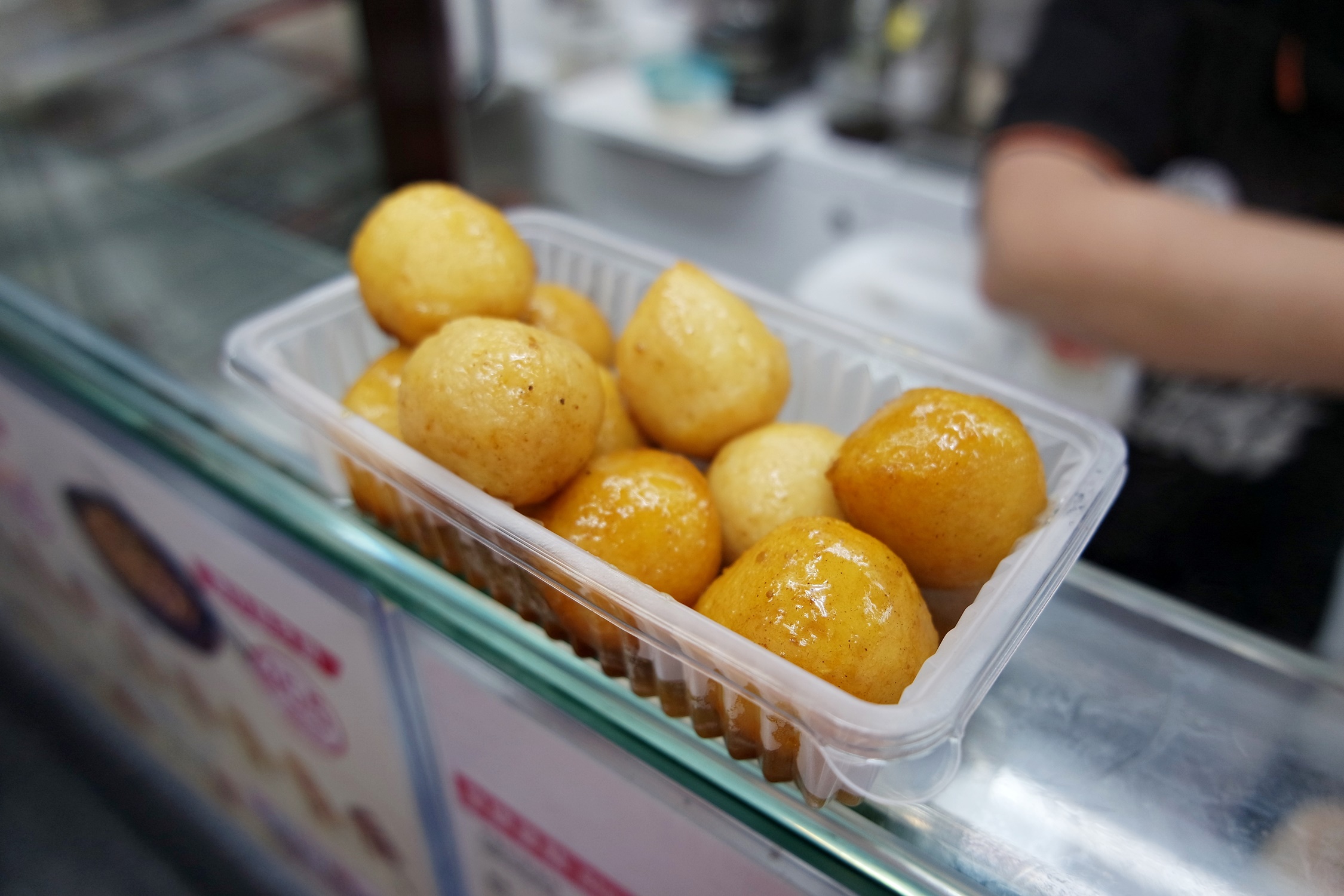 Their curry Fish Balls is way different from us. Smaller in size and more bouncy as compared to the balls you find in Singapore. I also like the fact that their gravy was thicker. Though, it was quite salty.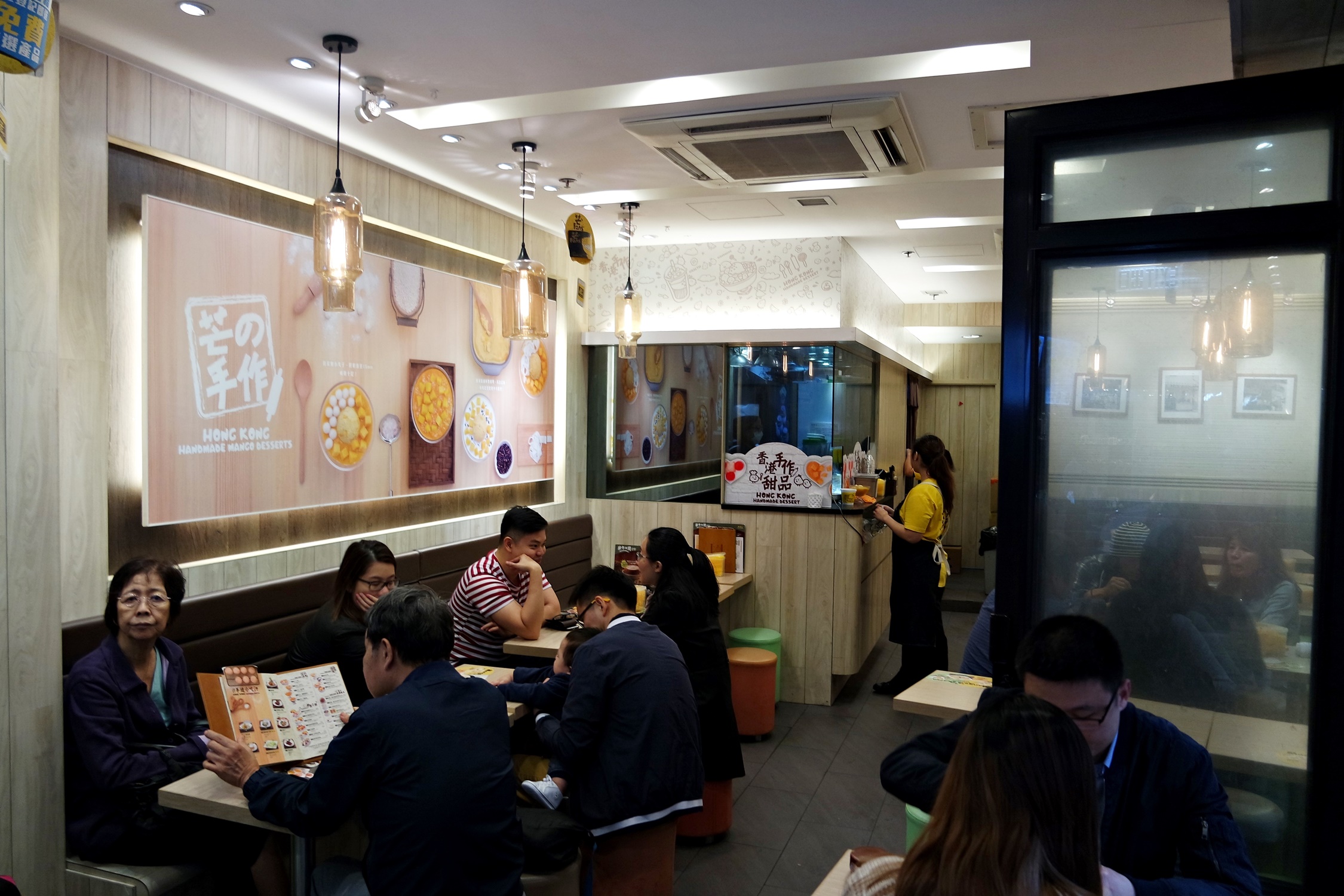 We were also feeling for something sweet so we decided to visit Hui Lau Shan, Hong Kong's Chinese Dessert. There are multiple stores in Hong Kong so you could try it out almost everywhere there!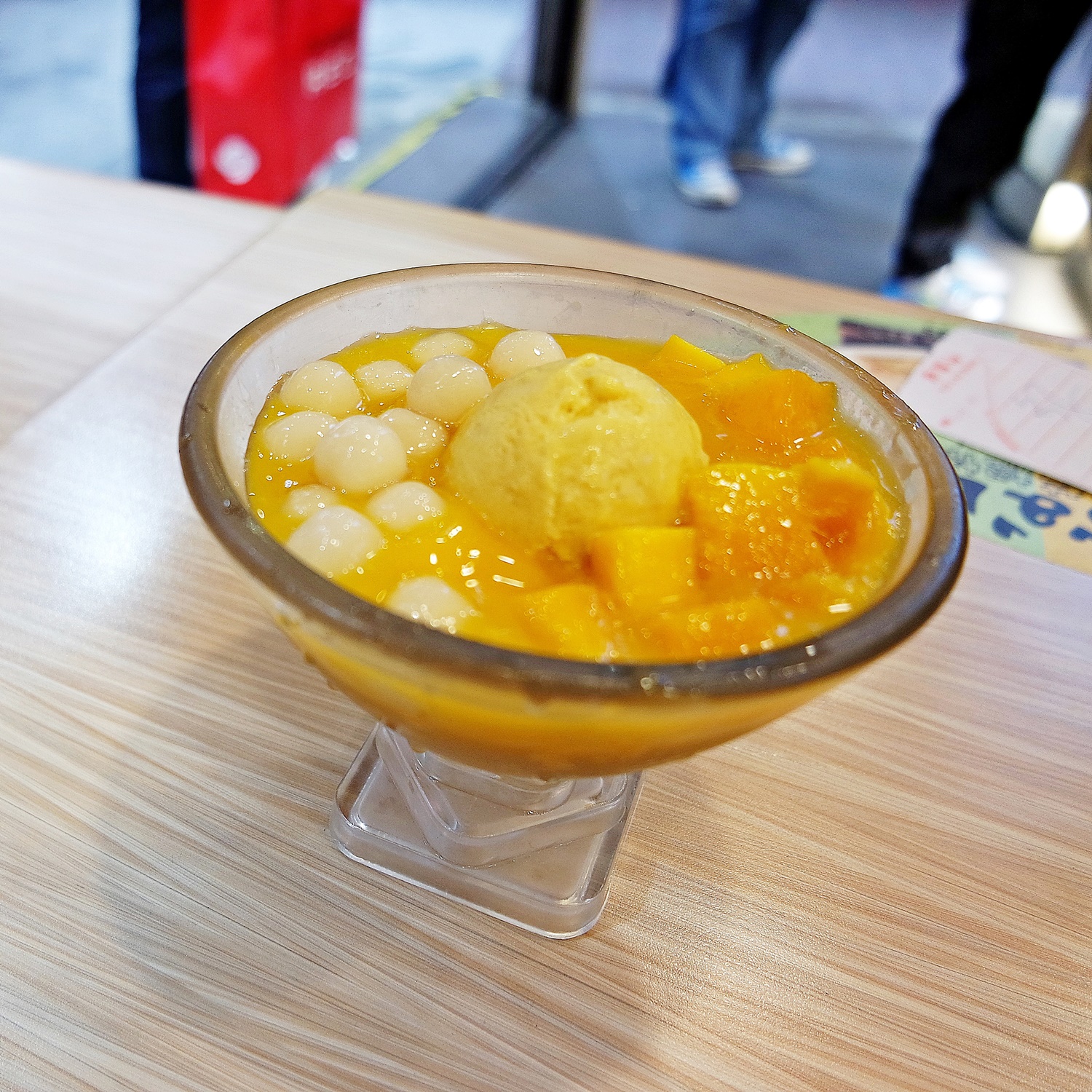 Not as good as raved! The ice cream was a little too icy. Though I like the glutinous rice balls, I wished it would be slightly softer. But, I enjoyed the pureed mango juice.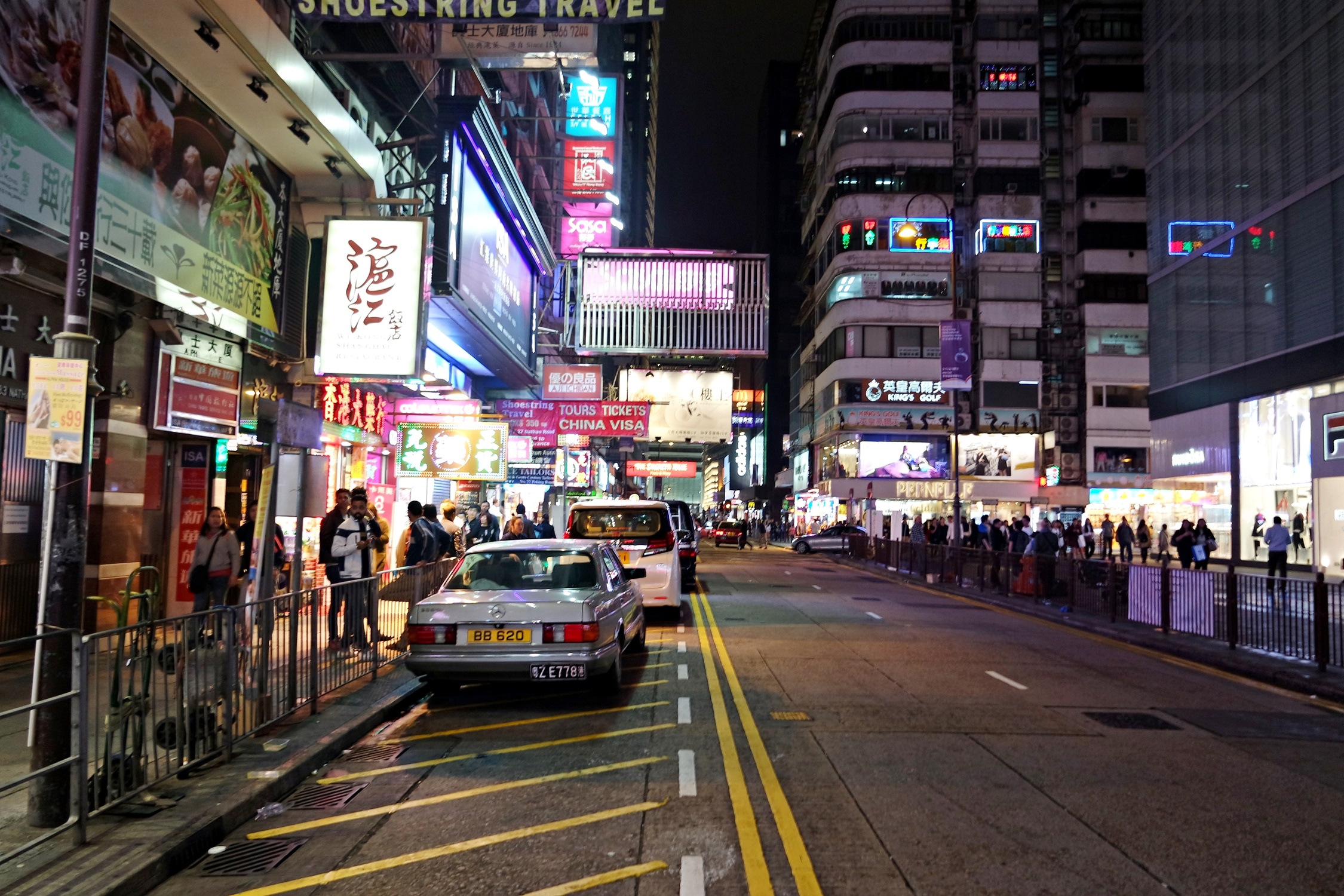 – Day 4 –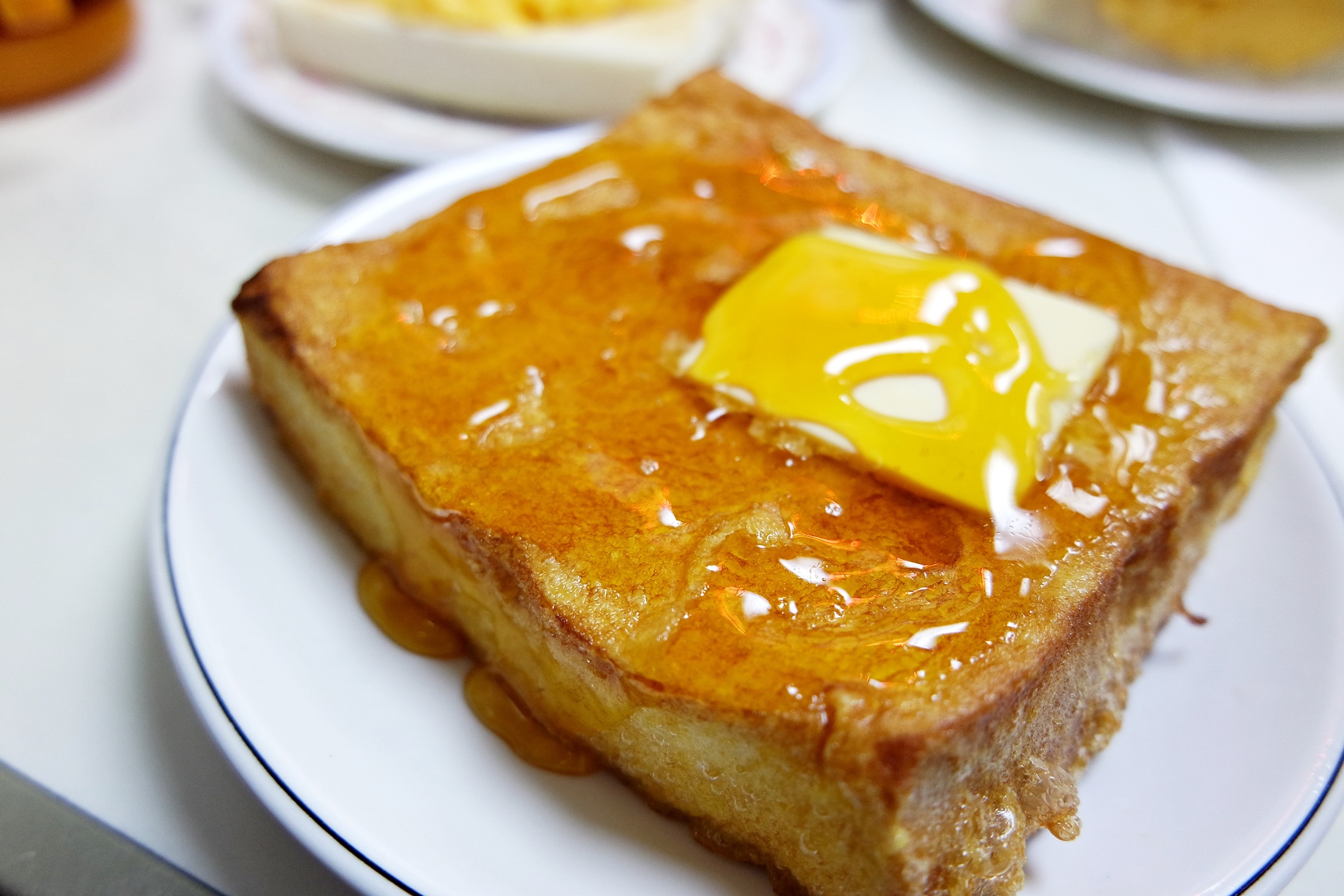 What's for breakfast on the third day? We took a trip down to Australia Dairy Company 澳洲牛奶公司 to try out their famous scrambled eggs and french toast.
My first time having french toast with golden syrup. What a pleasant combination!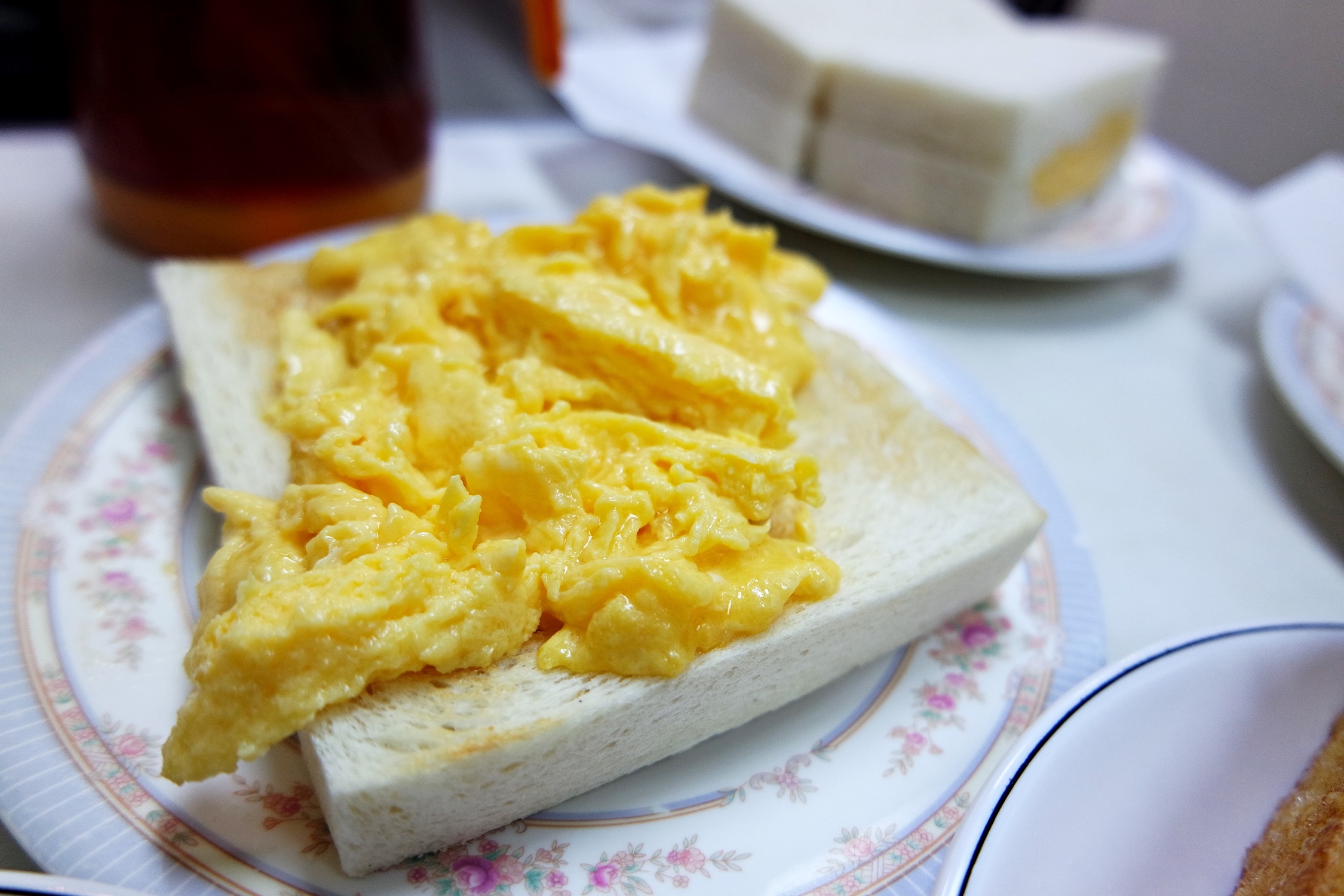 Their scrambled eggs were really well made! I love that it was not too creamy, yet not too rubbery and dry.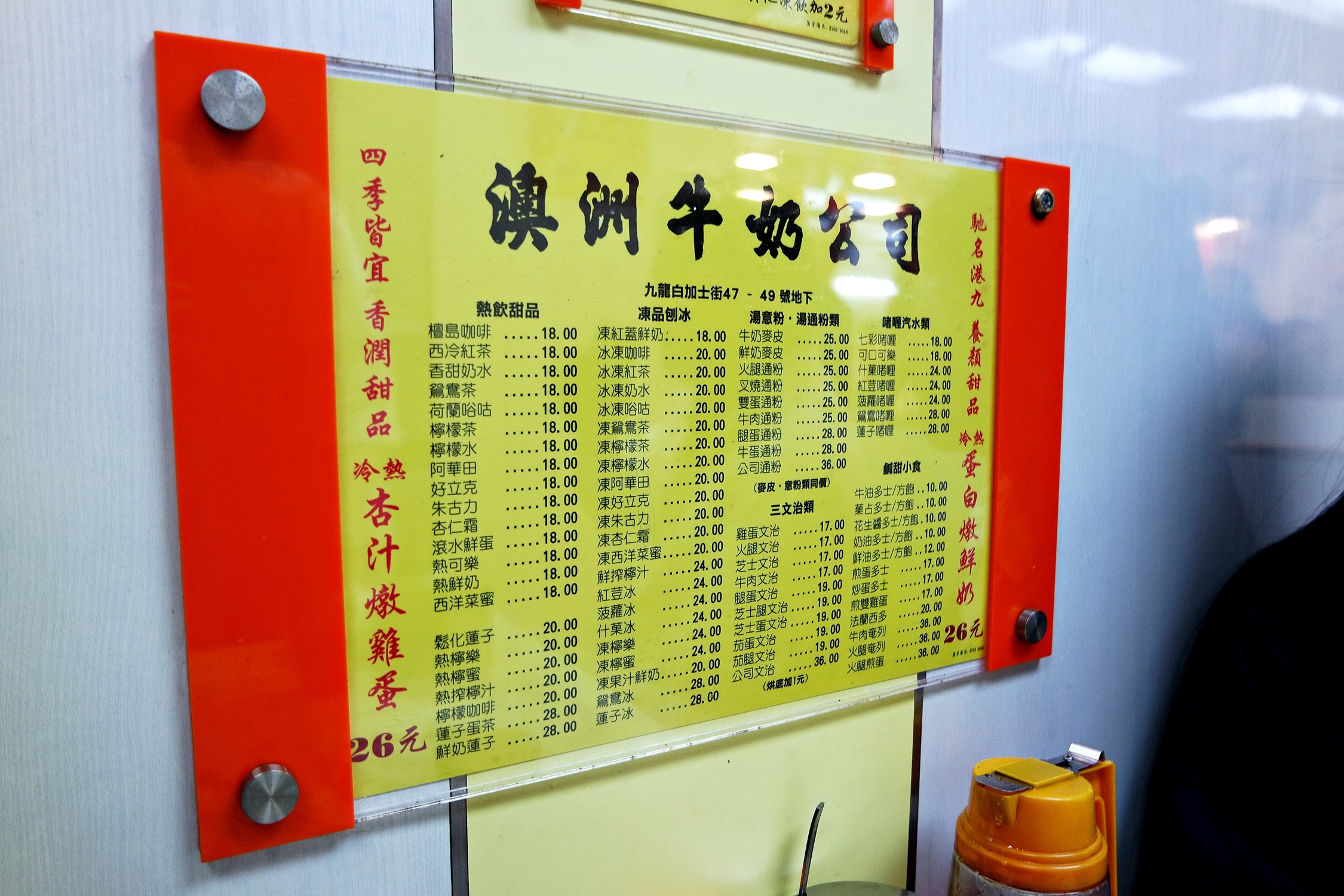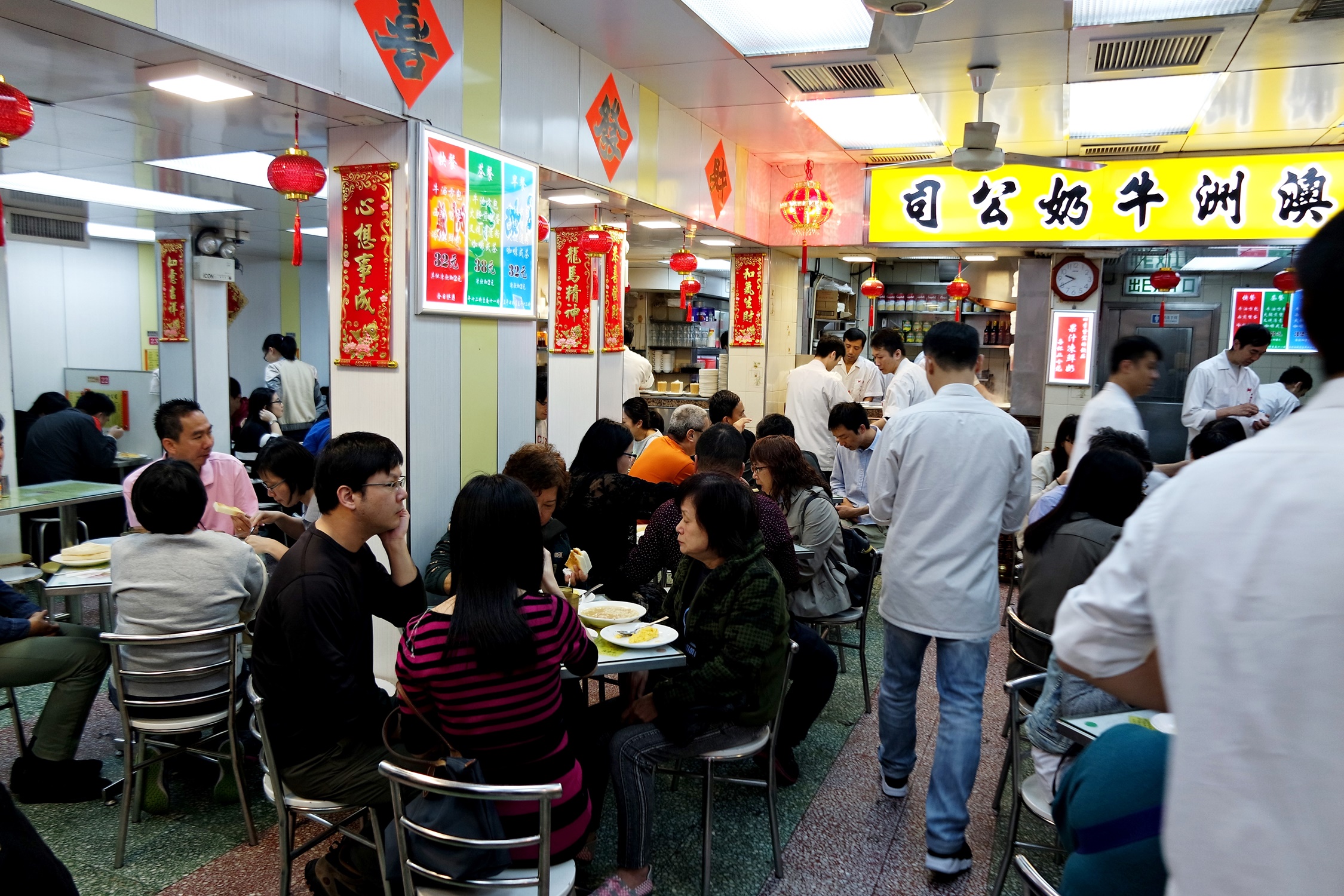 It is often packed full with people and service ain't that good! We can't really decide what we want as we can't really read well and was given a black face by the waiter. Then, I was knocked by them when walking towards the exit after the meal as they were rushing back and forth. Yeap, terrible!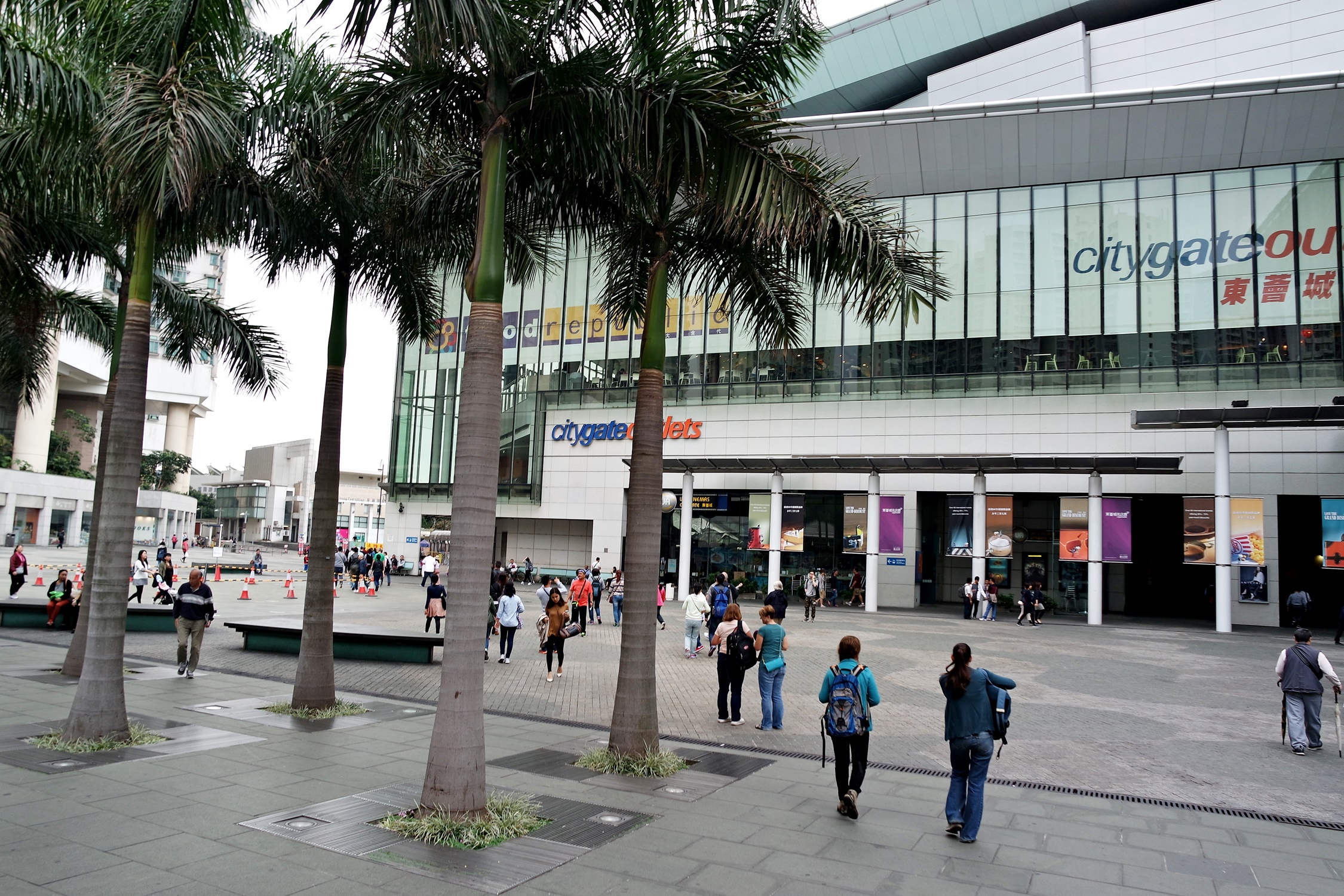 Next, we dropped by Citygate Outlets to shop and browse around. My parents ain't really interested so we quickly depart to our next venue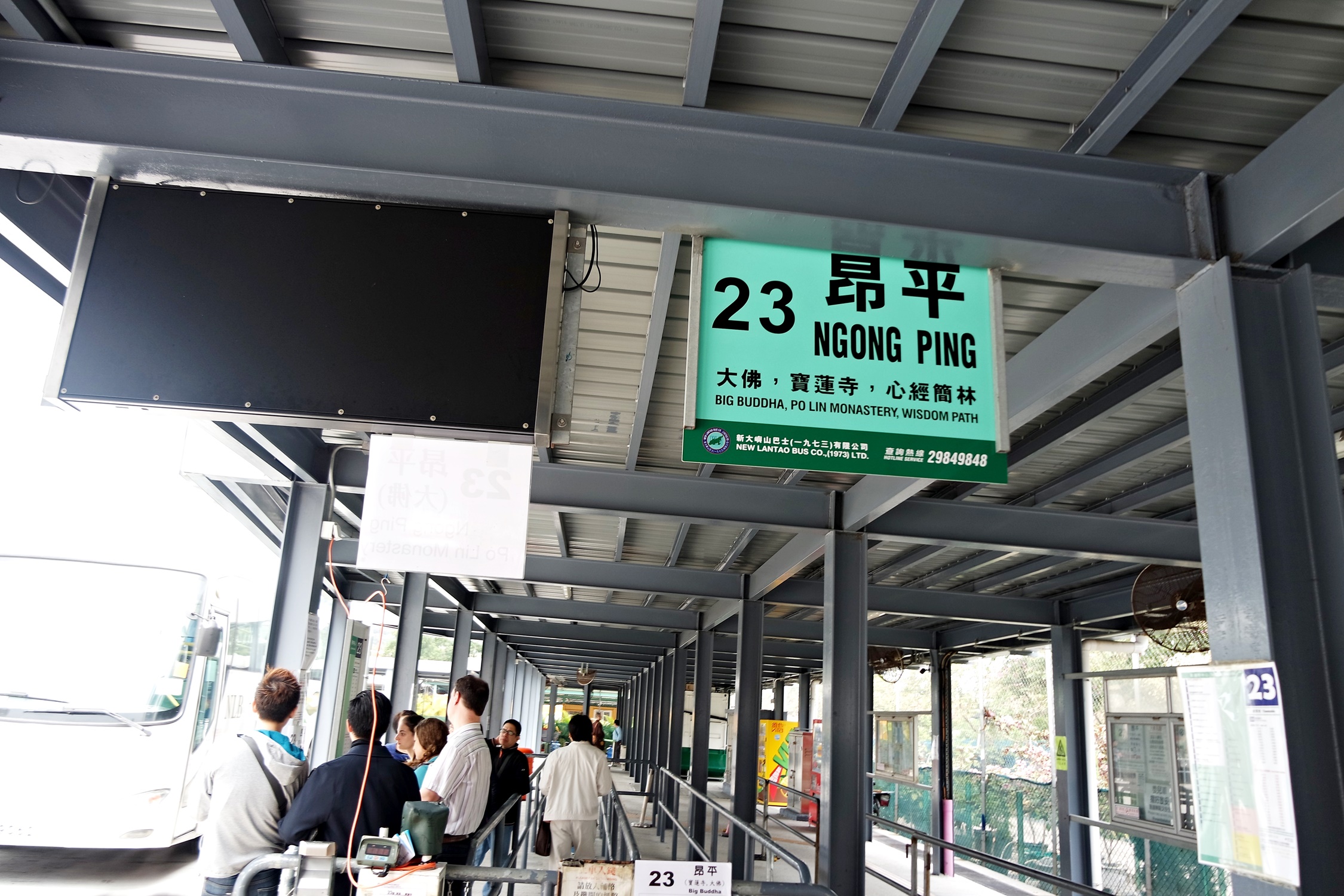 We took the bus to Big Buddha. I was told by my sister that it is a more affordable way to go there.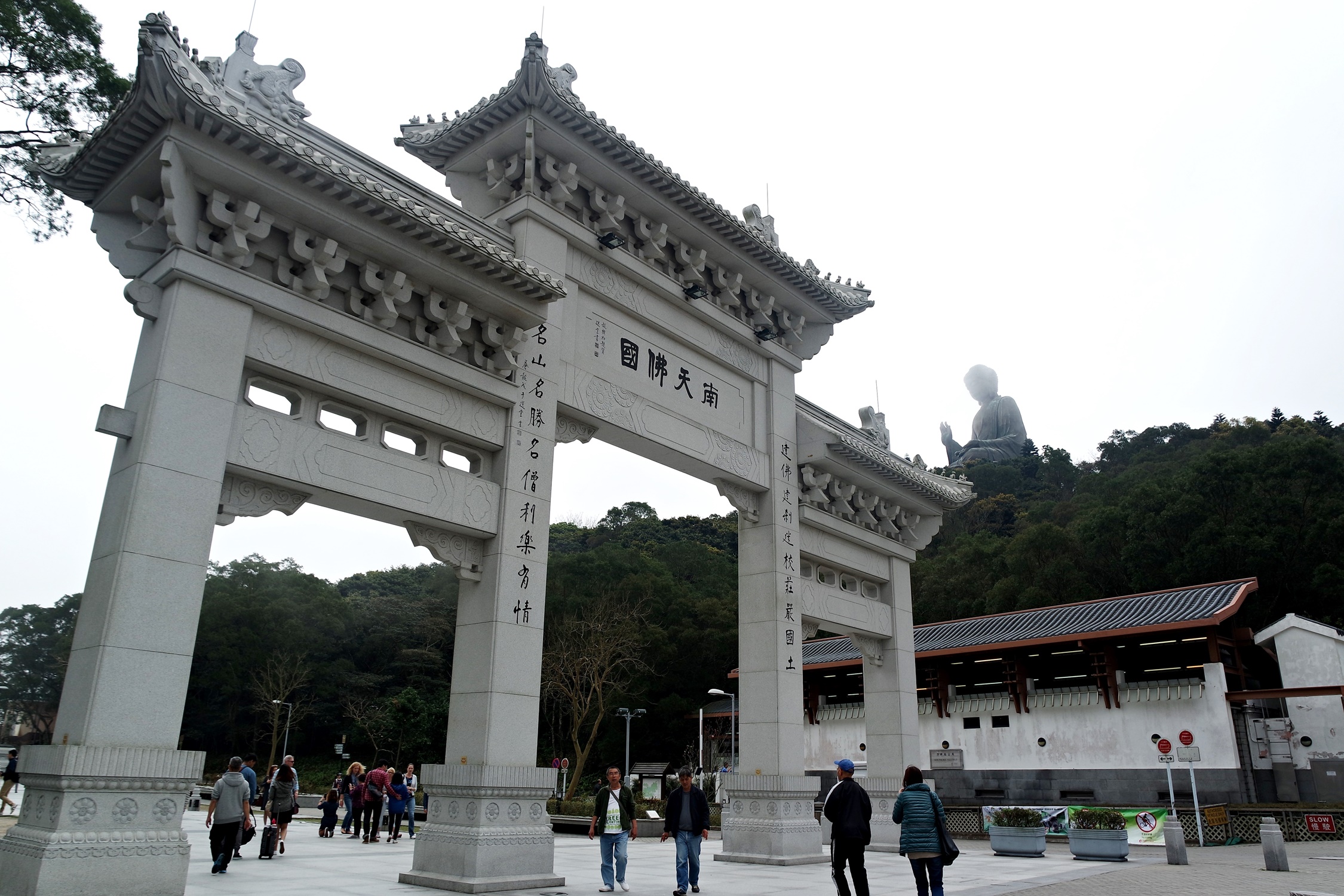 I was really excited to see the large Buddha statue. But, the weather was really misty and I could not catch a good view.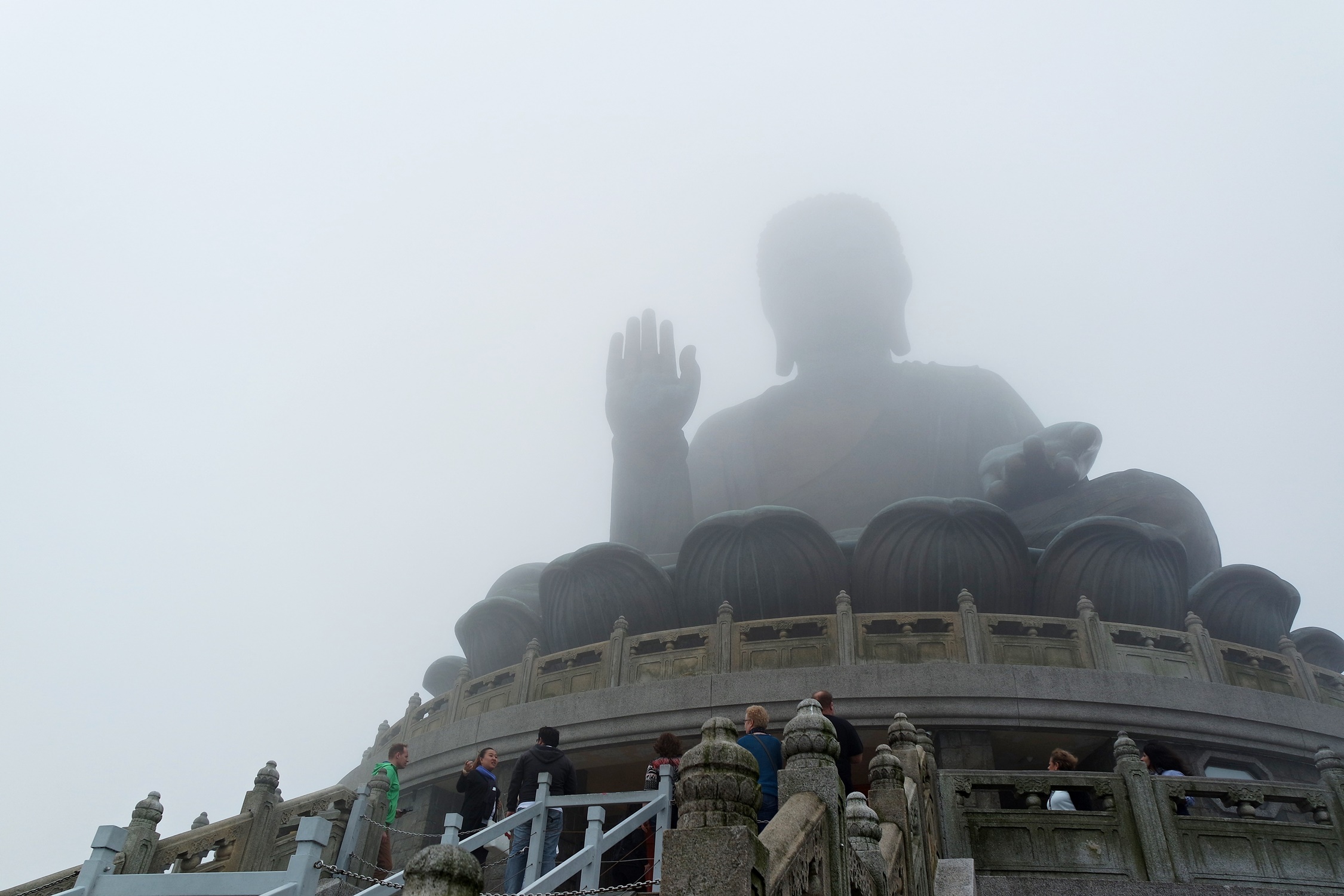 Nevertheless, you should still visit Big Buddha to take a look. (It was just the period I went that was foggy)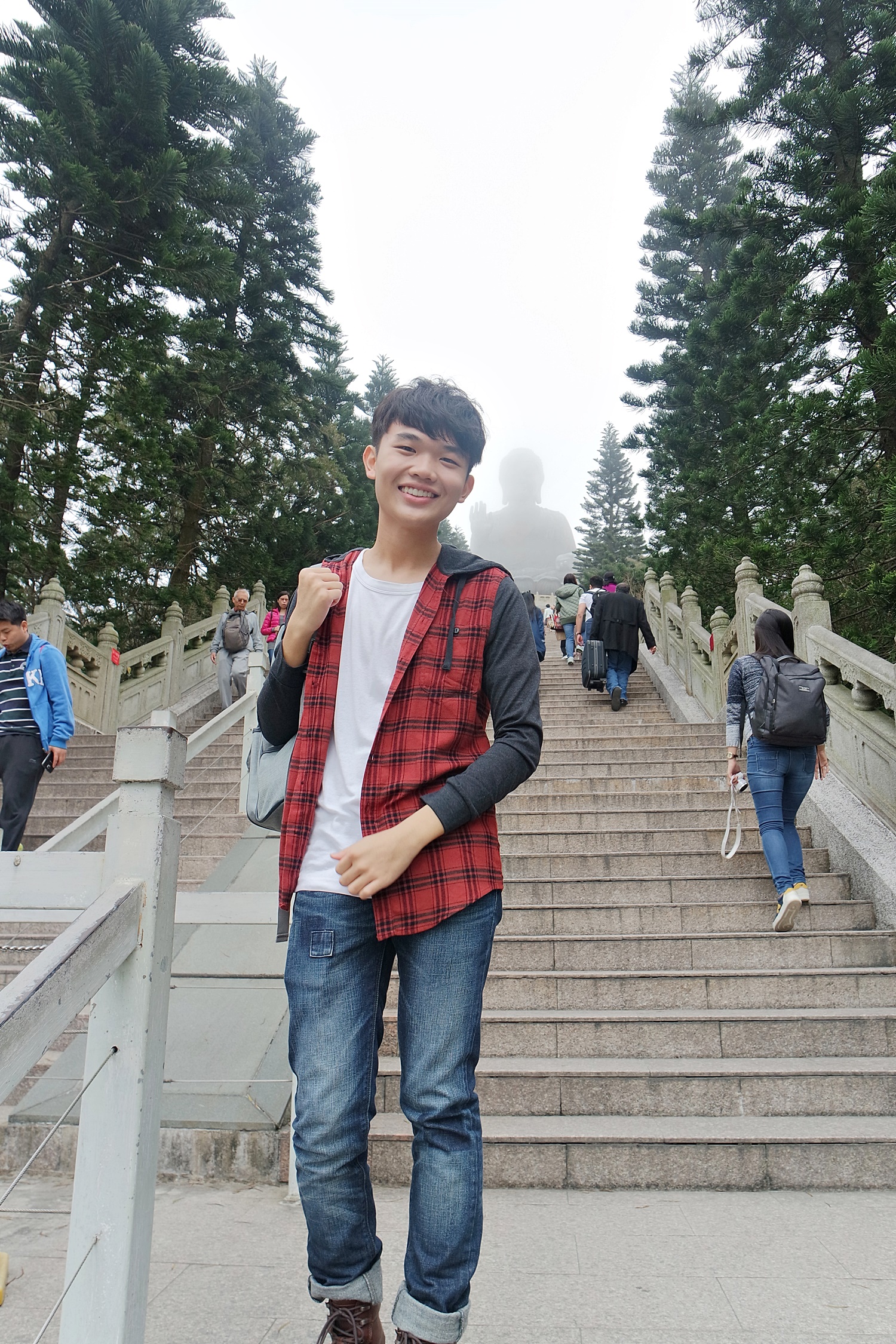 You do have to climb 288 steps to get to the top.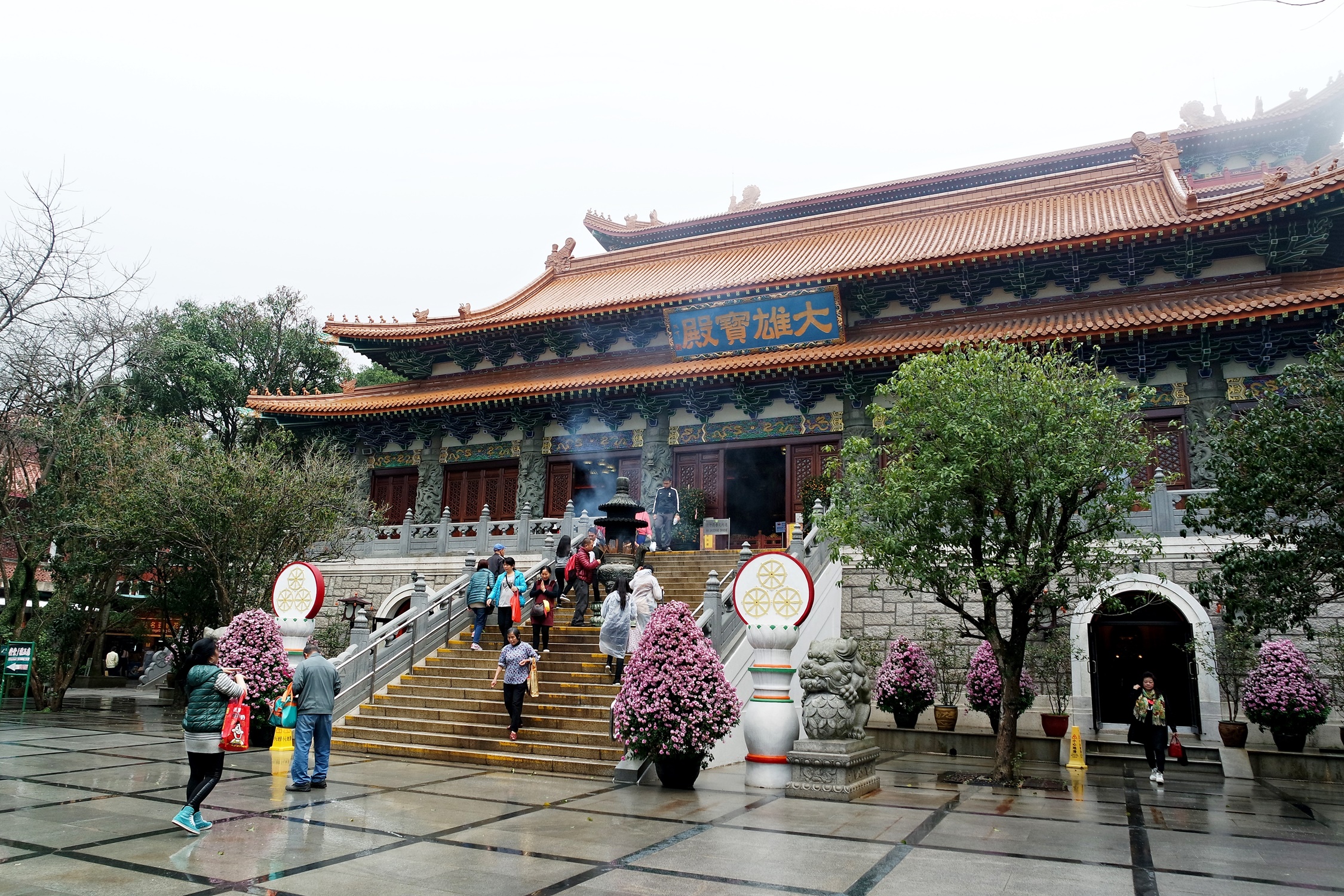 Afterwards, we wandered around the area and had our vegetarian lunch there.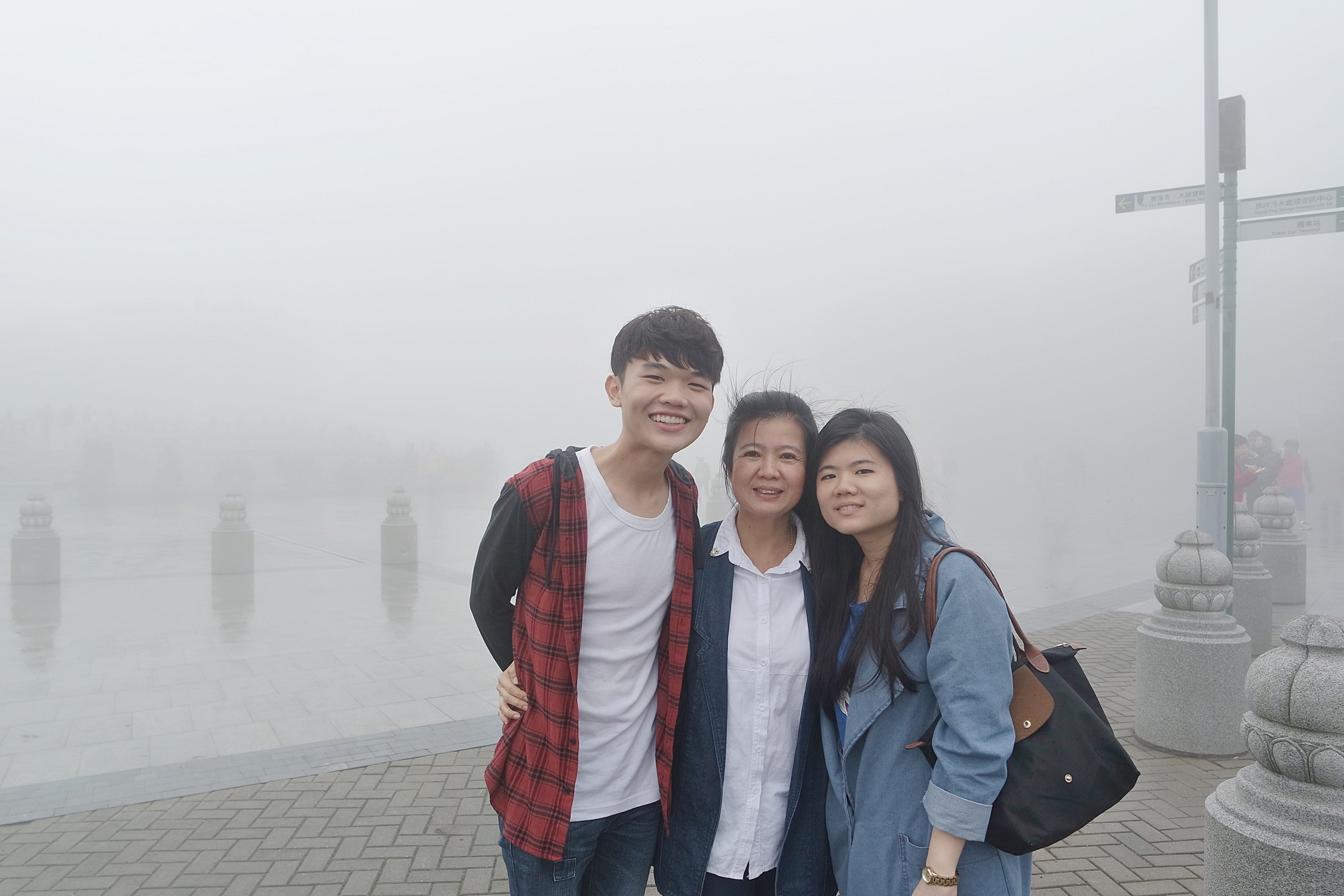 Just before a heavy downpour.
– Day 5 –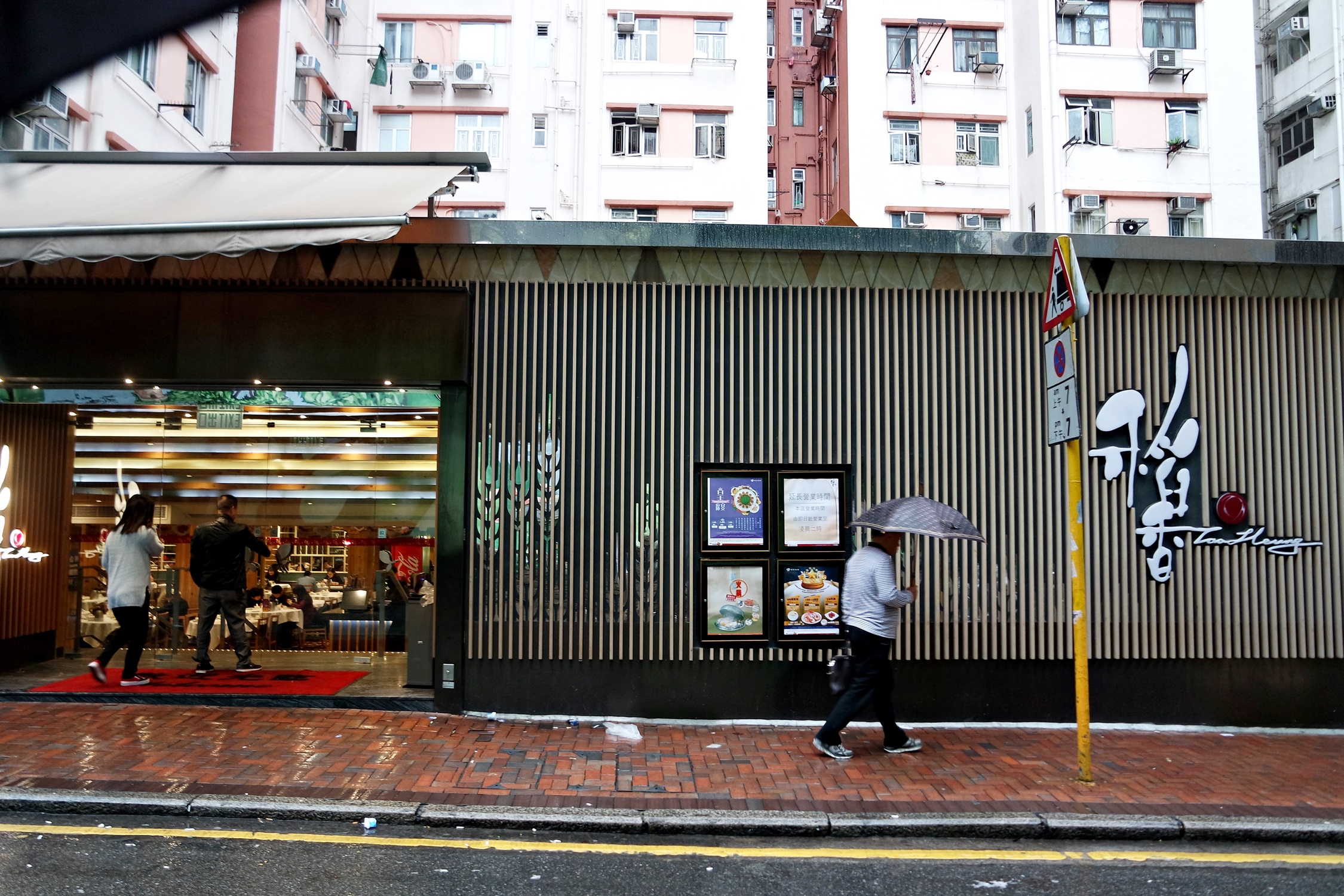 It was our last day and our flight back to Singapore was scheduled in the evening. We decided to have our dim sum breakfast here in Tao Heung. It was located in Tsim Sha Tsui, near my hotel so we just walked.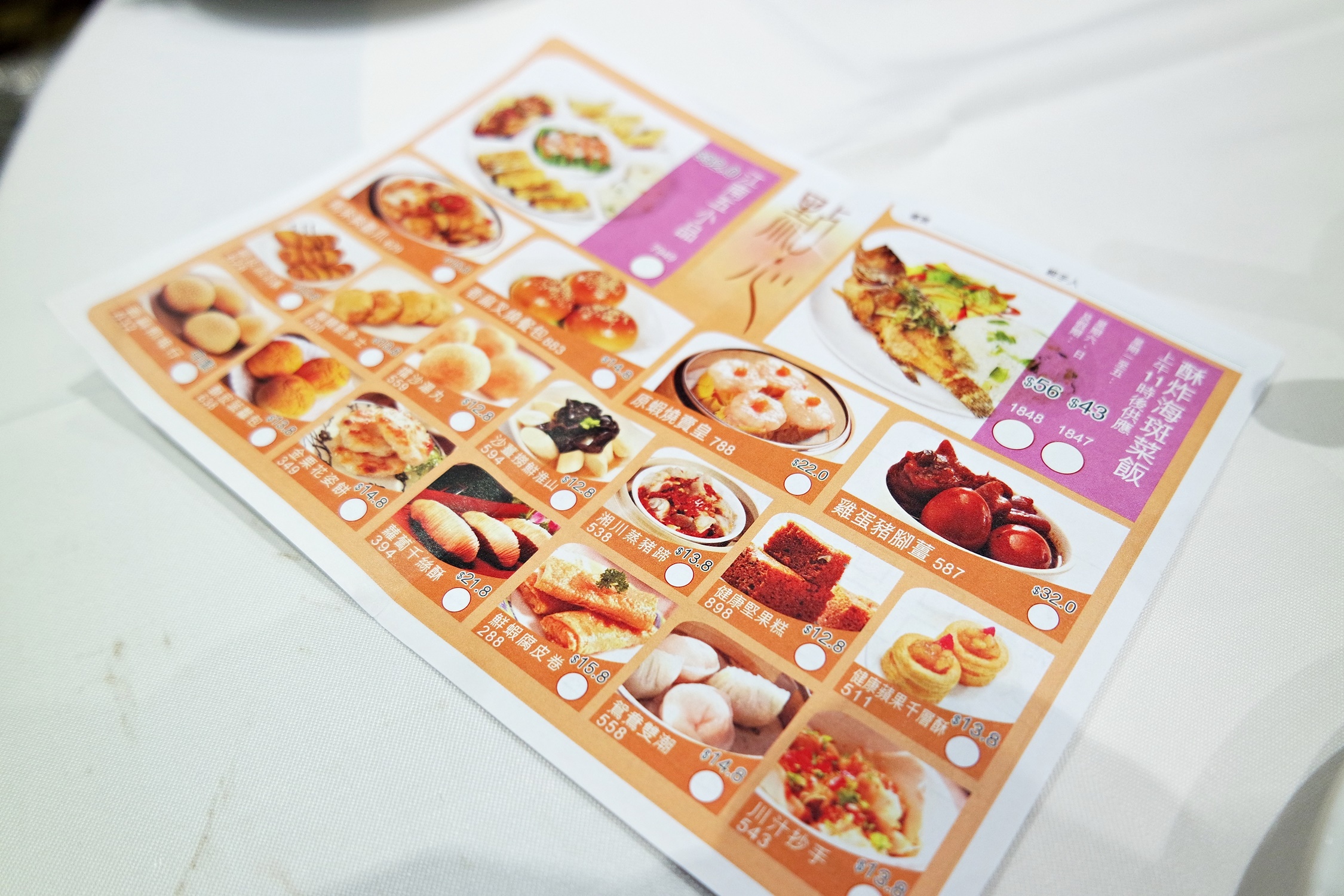 One of the more affordable dim sum restaurant I had in Hong Kong. Yet, they are still one of the most I had.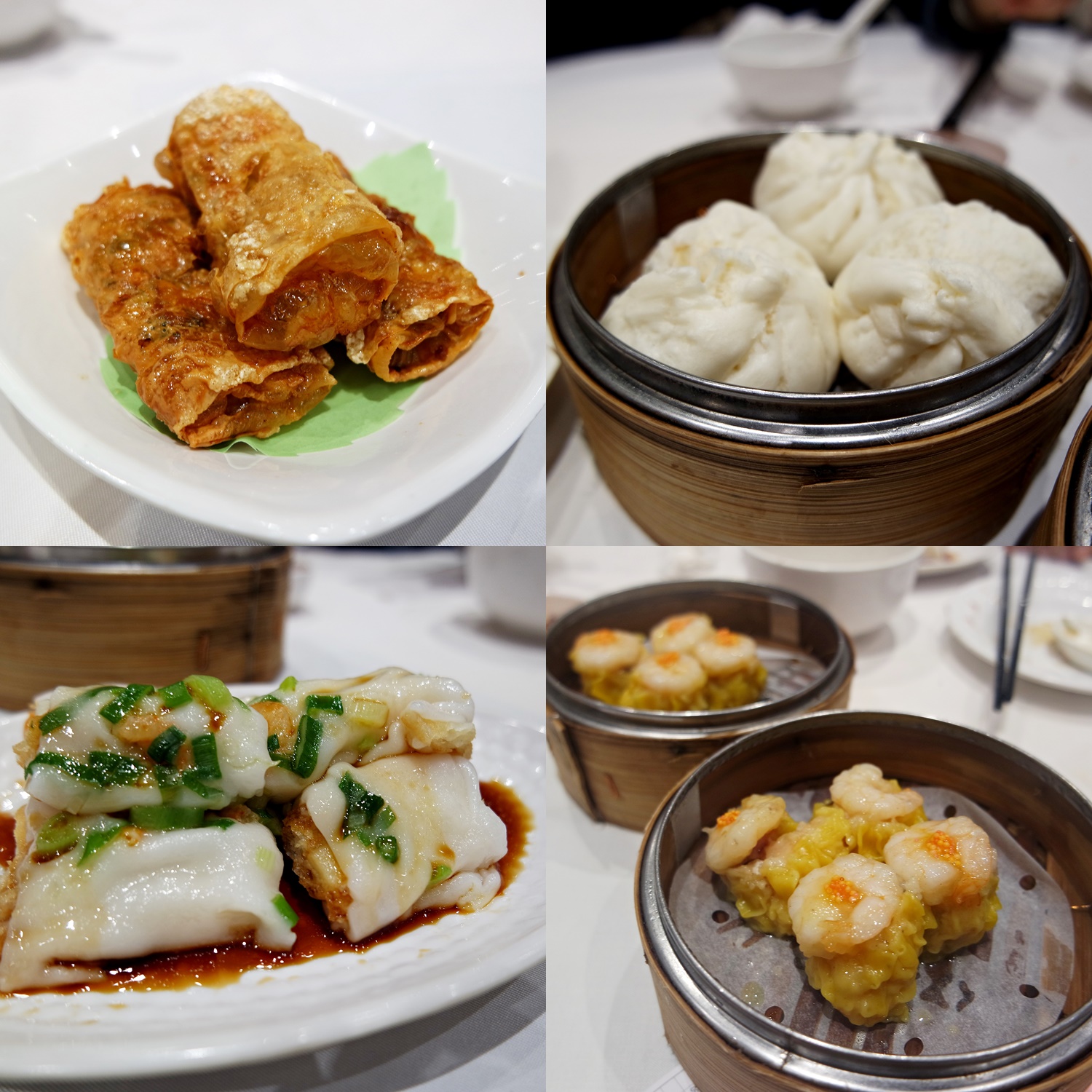 Their breakfast menu is even more pocket-friendly. Great place to check it out. Look at their Siew Mai, one whole prawn on the top as a garnish!


– END –
Highlights:
– Day 1 –
Macau
The Venetian Macao
Senado Square
Tai Lei Loi Kei
Ruins of St Paul
Street Of Happiness
Sands Shoppes
– Day 2 –
Macau
Old Taipa Village
Cafe Vong Kei
Hong Kong
Temple Street
Mak Noodles
– Day 3 –
Hong Kong
Hung lee Restaurant
The Peak Tram
The Peak Galleria
Tai Cheong Bakery Egg Tart
Mount Austin Road
Wellington Street
Lin Heung Tea House
Ladies' Market
Mong Kok New Town Mall
7-11
Hui Lau Shan
– Day 4 –
Hong Kong
Australia Dairy Company
Citygate Outlets
Big Buddha
– Day 5 –
Hong Kong
Tao Heung