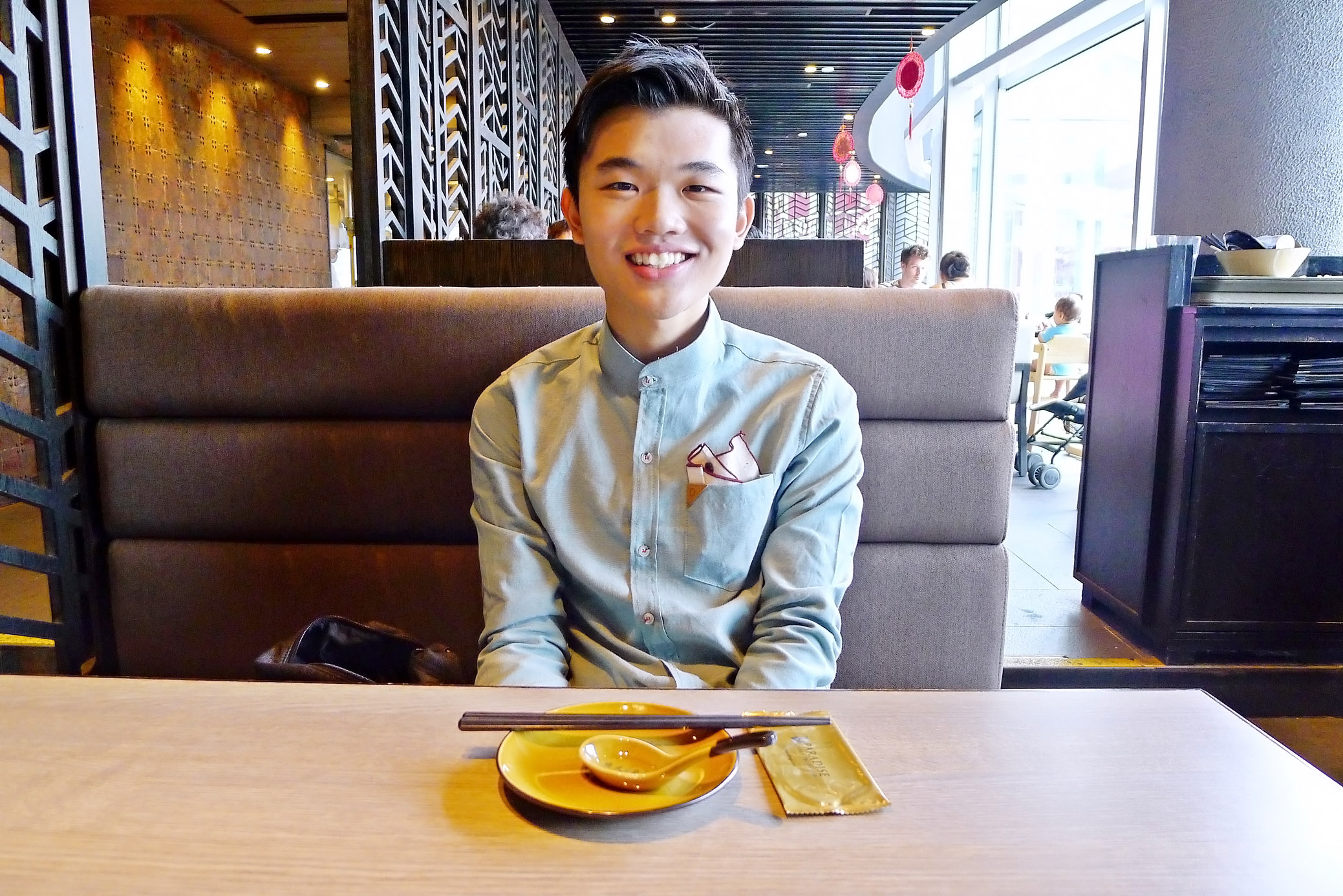 8 March 2015
It has been awhile since the last time I met up a close friend of mine. We wanted Chinese food so we decided to try out the colorful Xiao Long Bao from Paradise Dynasty.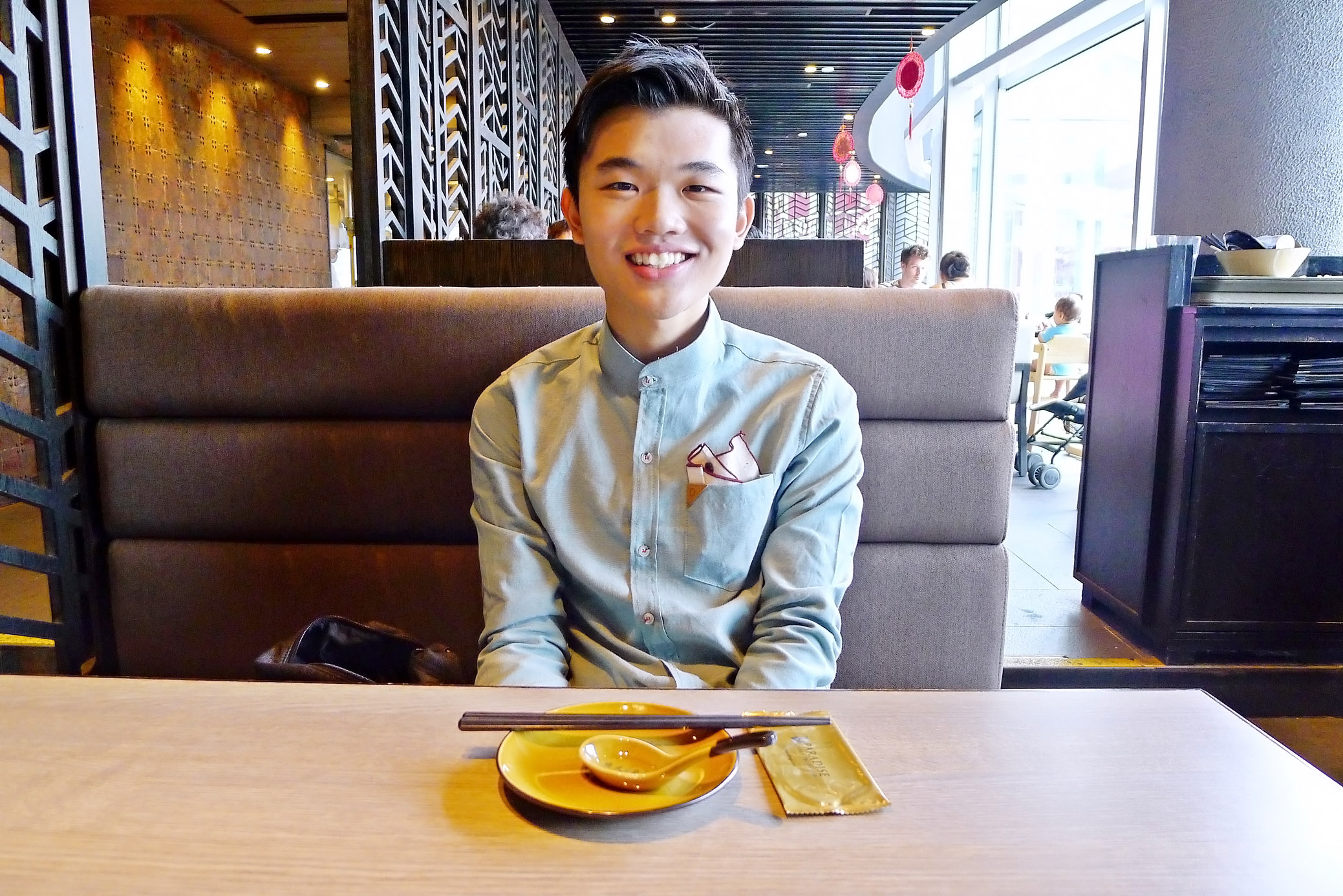 We got a table right away! Yay~

The food promptly arrived after we ordered. It looks so colorful and good! My friend and I loved cheese so we also ordered another tray of cheese XLB.
Lastly, ordered a plate of Yang Zhou Fried Rice because we need rice! LOL.
There were 8 different flavors of Xiao Long Bao, range from the original, Cheese to even Black Truffles and Foie Gras!
Honestly, after trying all the different flavors of Xiao Long Bao, my favorite one was the Crab Roe flavor. (Orange XLB) How unexpected! It has a strong taste of crab but not overpowering. Cheese however, felt a bit to cheesy after a few. So I would prefer Crab Roe to Cheese Xiao Long Bao.
Overall, we were pretty much satisfied!

I didn't realize that our clothes matched! So qiao!~

To tell you the truth, I wasn't actually supposed to wear this shirt. This was my new shirt I ordered online and it came on that day. I wanted to wear a floral shirt but as I was changing my wardrobe to a bigger one (old one spoilt badly), I shifted all my shirts to my parent's room. And they locked it. Wow… I have nothing to wear except for this shirt.


Oh! Look at those beautiful birthday cards from Typo! I recently (start of the year) bought a 2015 diary planner and it was glorious! Love the leather texture of this diary.

This was taken on my birthday! It looks so vintage right? I wanted it brown but there was no brown weekly planner, so I got black.

Brown the bear's so cute!

Ending off with Baymax! I went to watch this when it was out in the cinema the other day. This robot was so cute and fluffy!