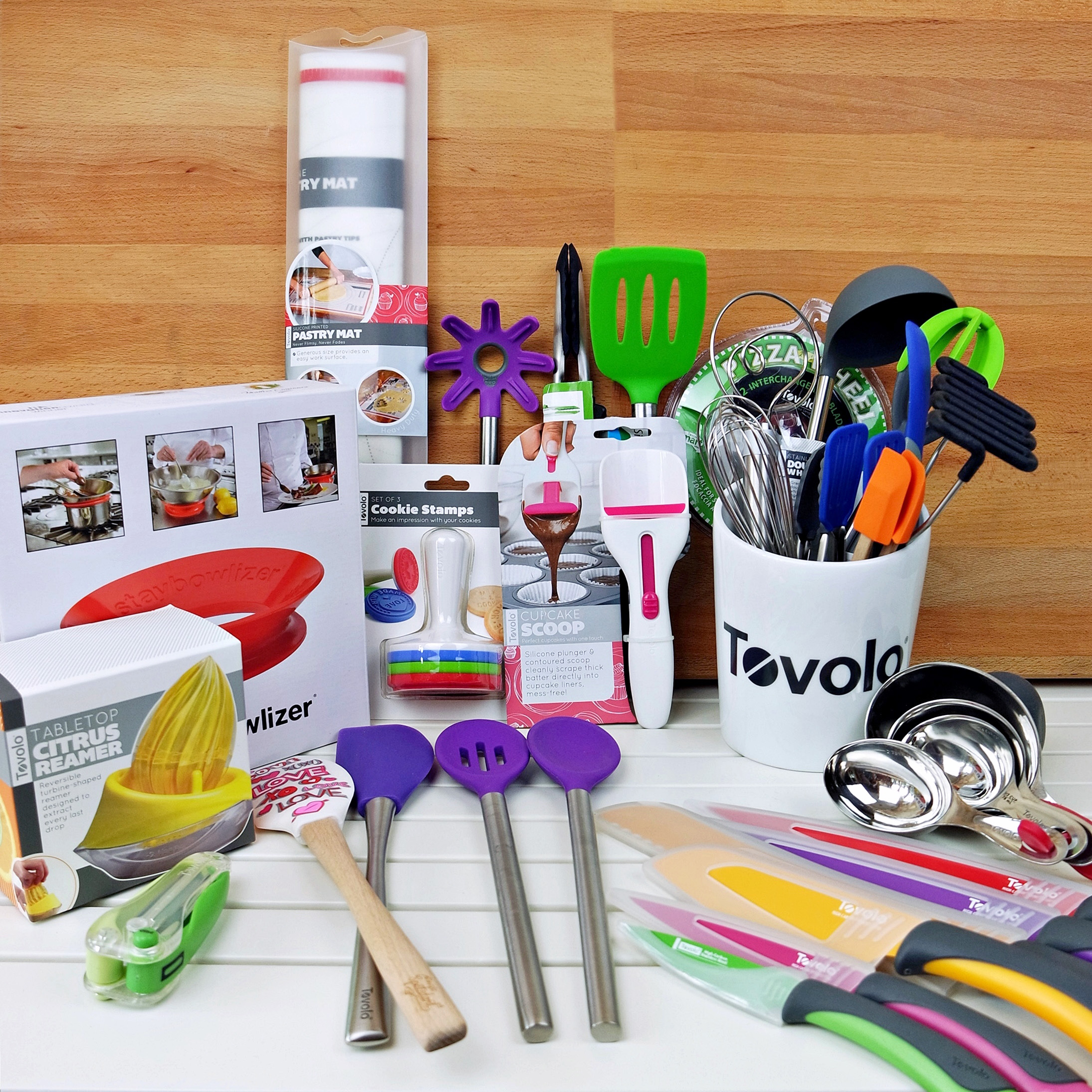 Tovolo Baking & Cooking Utensils Sponsored by Kitchenary
Have a good set of kitchen utensils is important. I'm very particular about it as a piece of kitchen tool can either ruin or assist you when baking and cooking.
I'm very excited to share with you guys my essential baking and cooking utensils by Tovolo and Staybowlizer!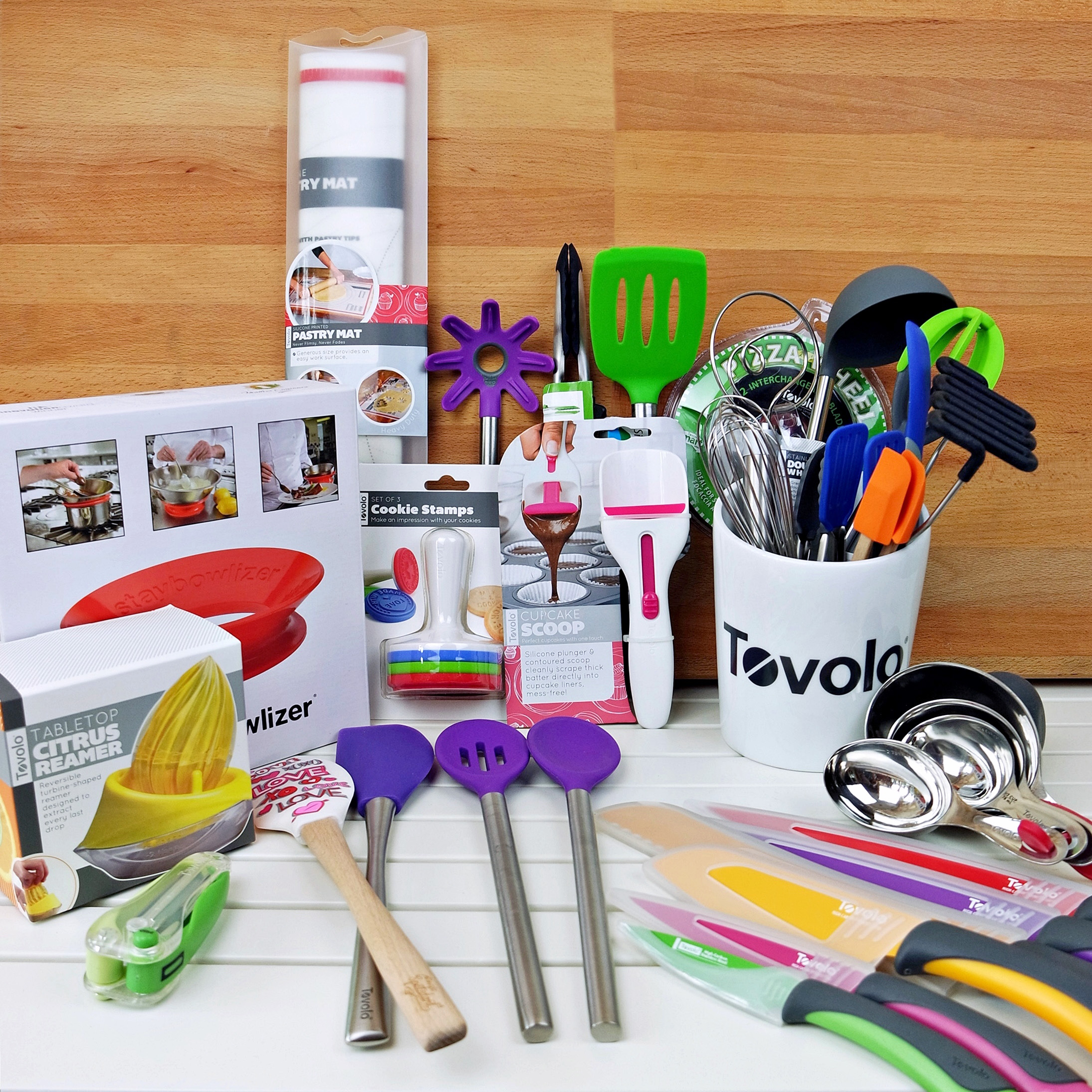 Tovolo is a USA brand that believes that cooking should not only be fun and colorful, but also functional and practical. I was amazed by the wide selection of colors available to choose from! Not only that, after using for a period of time, I feel that their products are quite sturdy and are made to last.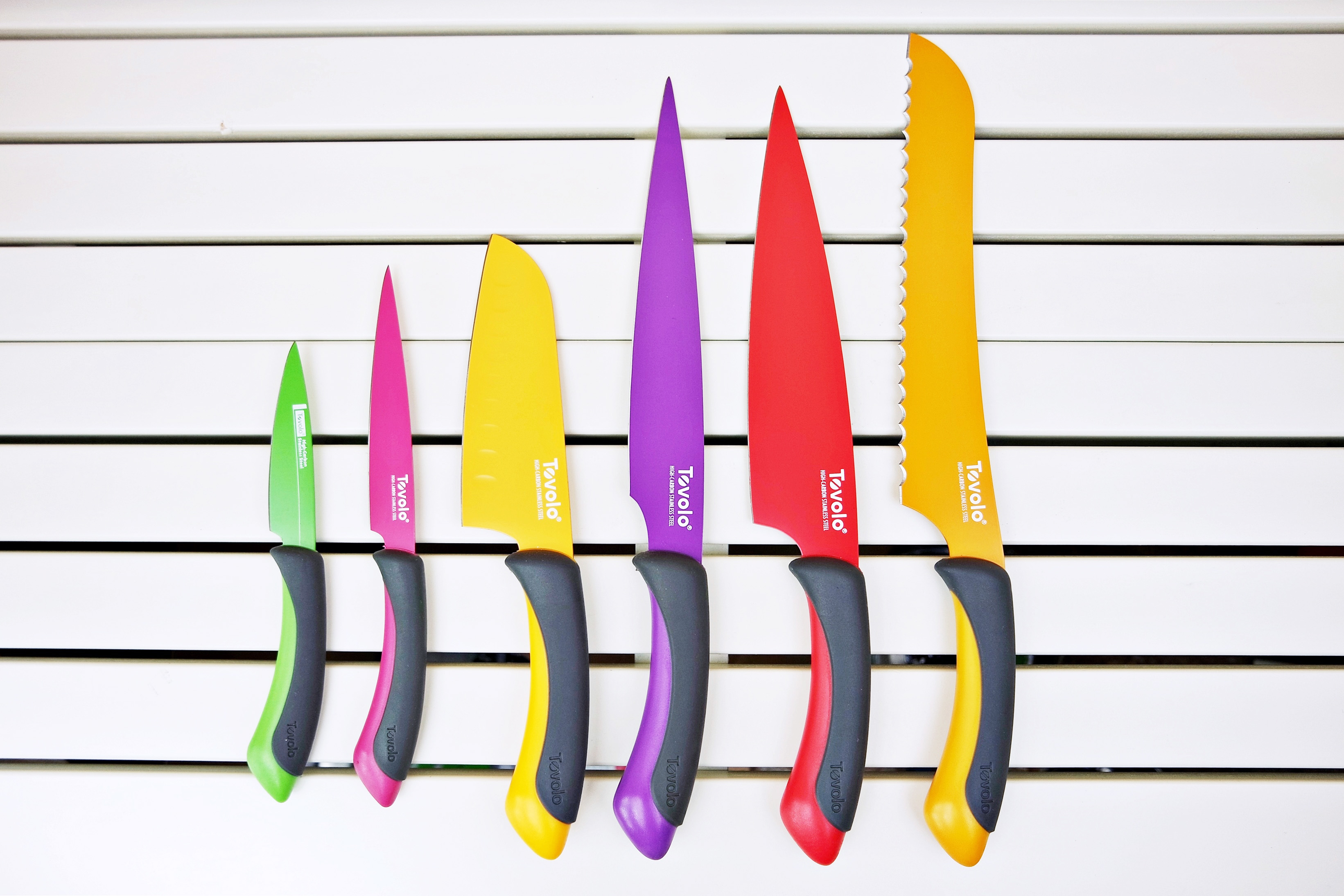 The good thing about Tovolo Knives is that they are made from high-carbon stainless steel to make sure that the knives stay sharp for a long period of time.
Unlike my old knives, Tovolo Knives are comfortable to use thanks to rubberized grip handle. I love the fact that it's so colorful!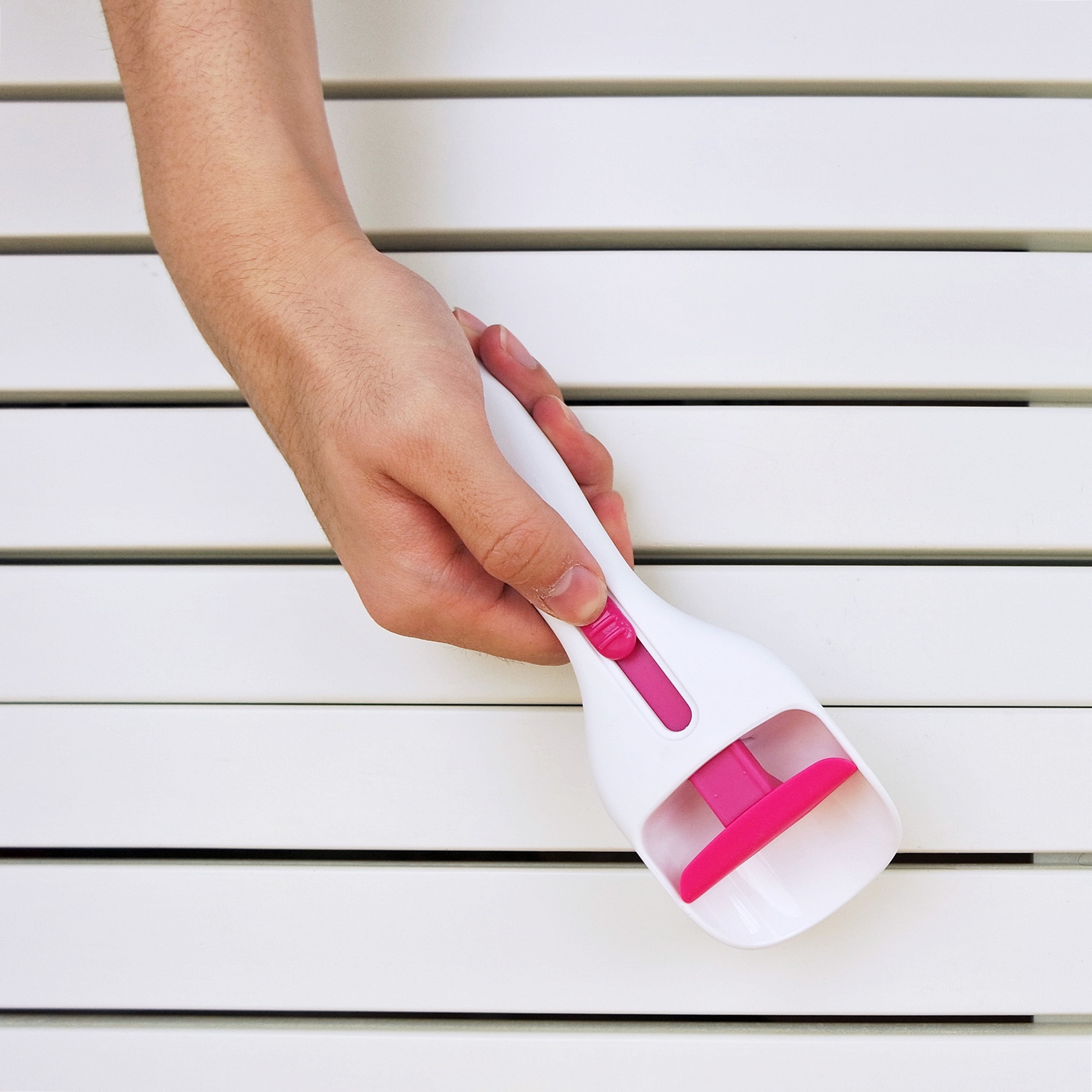 I also got to try out one of their more popular products, Tovolo Cupcake Scoop. It is easy to use and the silicone plunger pushes the cake batter out completely.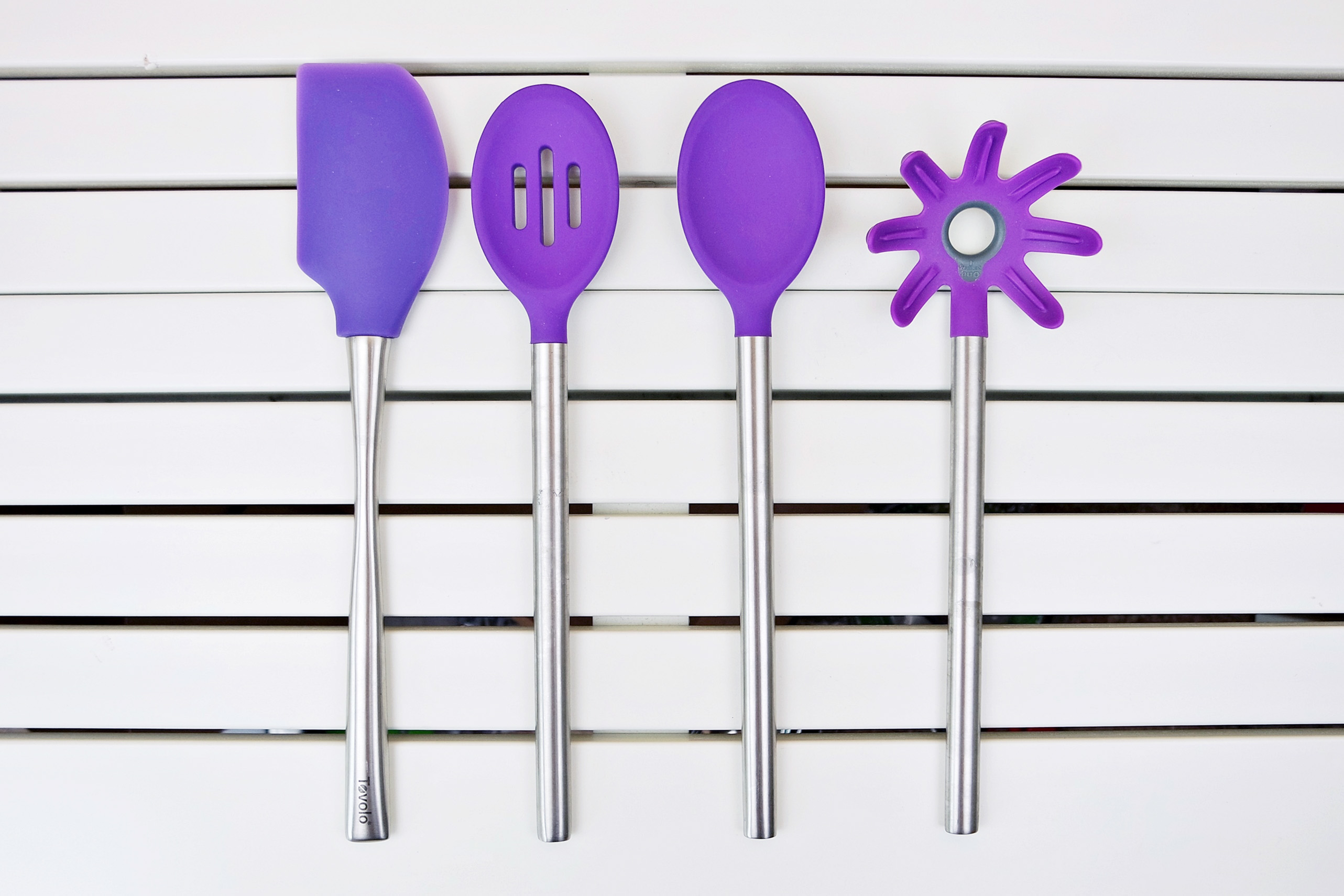 Stainless Steel Handle is good especially when it is used for cooking as it is much durable as compared to wood or plastic. Nevertheless, do you know what is the hole used for in Tovolo Pasta Claw? The hole is actually used for measuring a single serving of dry pasta. Now you know how much pasta you should cook! Easy right?
Though it is slightly heavy for me to hold, but this is because I'm so used to using small spatula and utensils previously.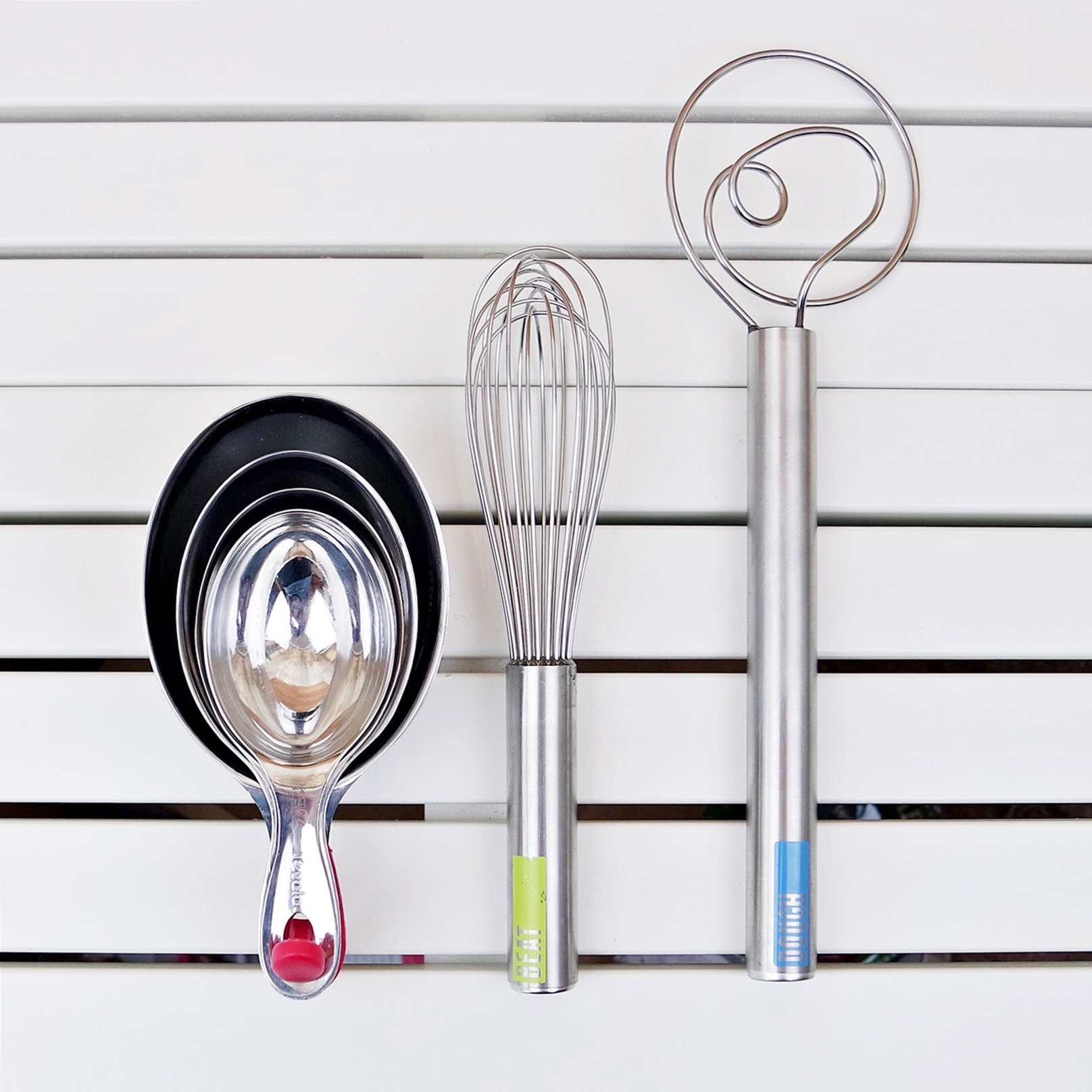 I find that Tovolo Stainless Steel Measuring Cups Set designed really well. The tab holder holds everything in place together really neatly when not in use. Yet, the measuring cups can be separated with a twist of the tab holder when you need to use.
Another impressive product is Tovolo Dough Whisk. Though I haven't got to use it, I heard great reviews from other bloggers.
I really like Tovolo Stainless Steel Ballon Whisk as the wires are closely spaced and have many wires to form. Which, is very good for whipping egg whites or cream when comes to introducing a great amount of air.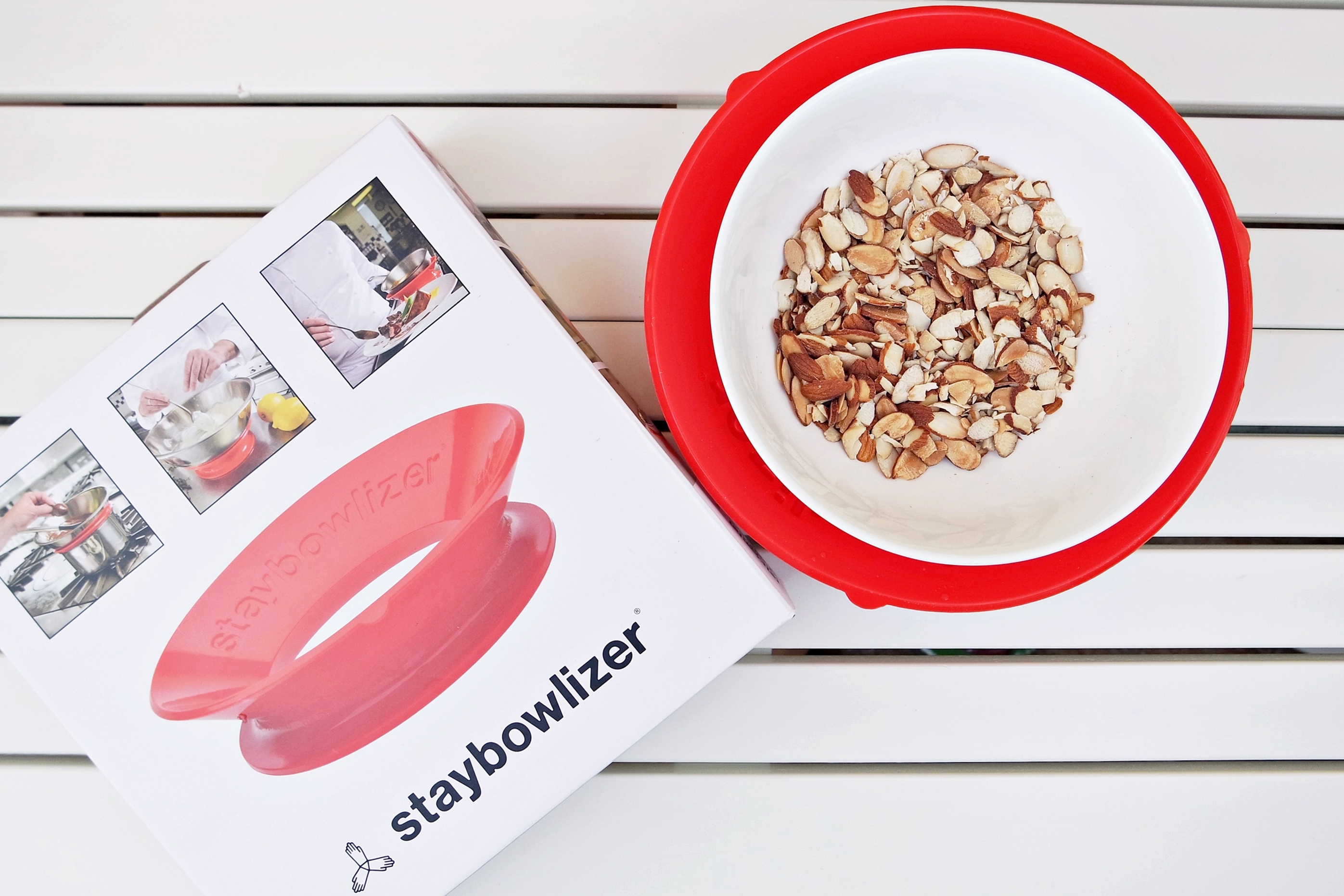 This is one product I love the most! It is something that I have not seen before. But, is my excellent solution to one of my biggest problem when comes to baking. Staybowlizer is a device that is used to secure bowls of all shapes and sizes from any unwanted movement.
I don't have to worry about mixing too variously anymore because my mixing bowl won't fly off the counter! HAHAHAHA
You can get them from any Robinson stores, Metro, Takashimaya, Harvey Norman Millenia Walk Flagship Superstore and Harvey Norman Suntec City. Or if you prefer to shop from the comfort of your own home, they have an online store @
https://www.kitchenary.com.sg/
They offer free delivery by Singpost for all their kitchenware, so why not?
Code is "

ZTYY1016

" through their online store and get 15% discount!

–
This is a sponsored post.