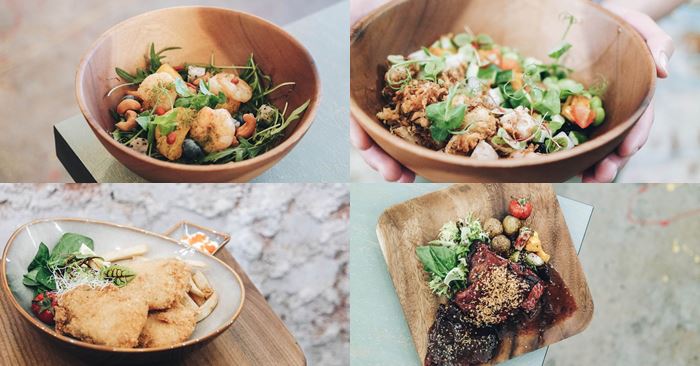 The Twenty Cavan @ Cavan Rd (Lavender MRT)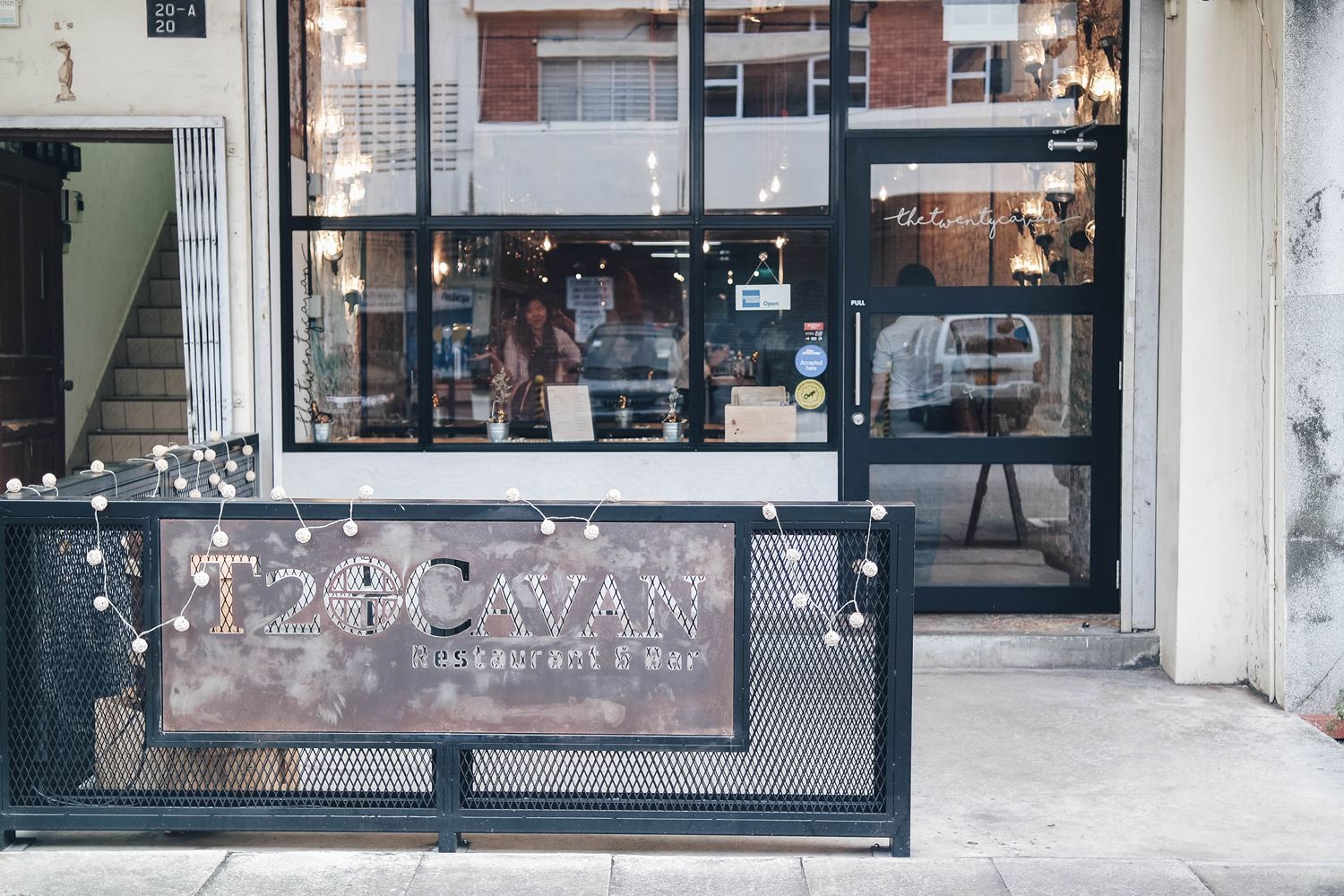 Located at Cavan Road, the.twenty.cavan is a new restaurant & bar that features Asian Fusion dishes that are certainly special and unique. The interior is based on a rustic theme and you will certainly feel like a hipster when dining in there. Yet, you will still get that exquisite feel.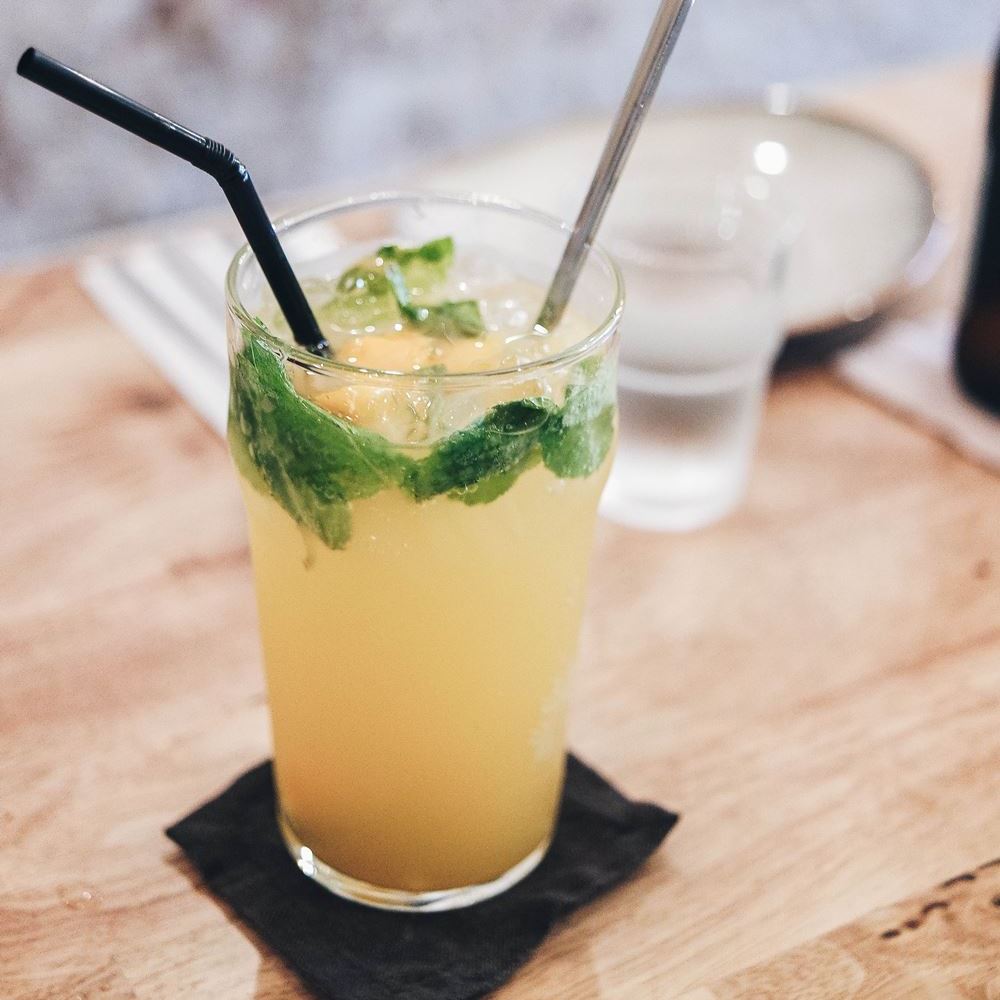 Though the restaurant focuses on serving a wide variety of beers and wines, I wasn't feeling good so I opted for their non-alcoholic drinks instead. Spicy Mango was recommended by one of their bartenders and I certainly pleased with that. Served with fresh mint leaves and mangoes, it was very refreshing and revitalizing. However, the mango cubes will a little on the tart side. Still, it wasn't a problem with me as I enjoyed it.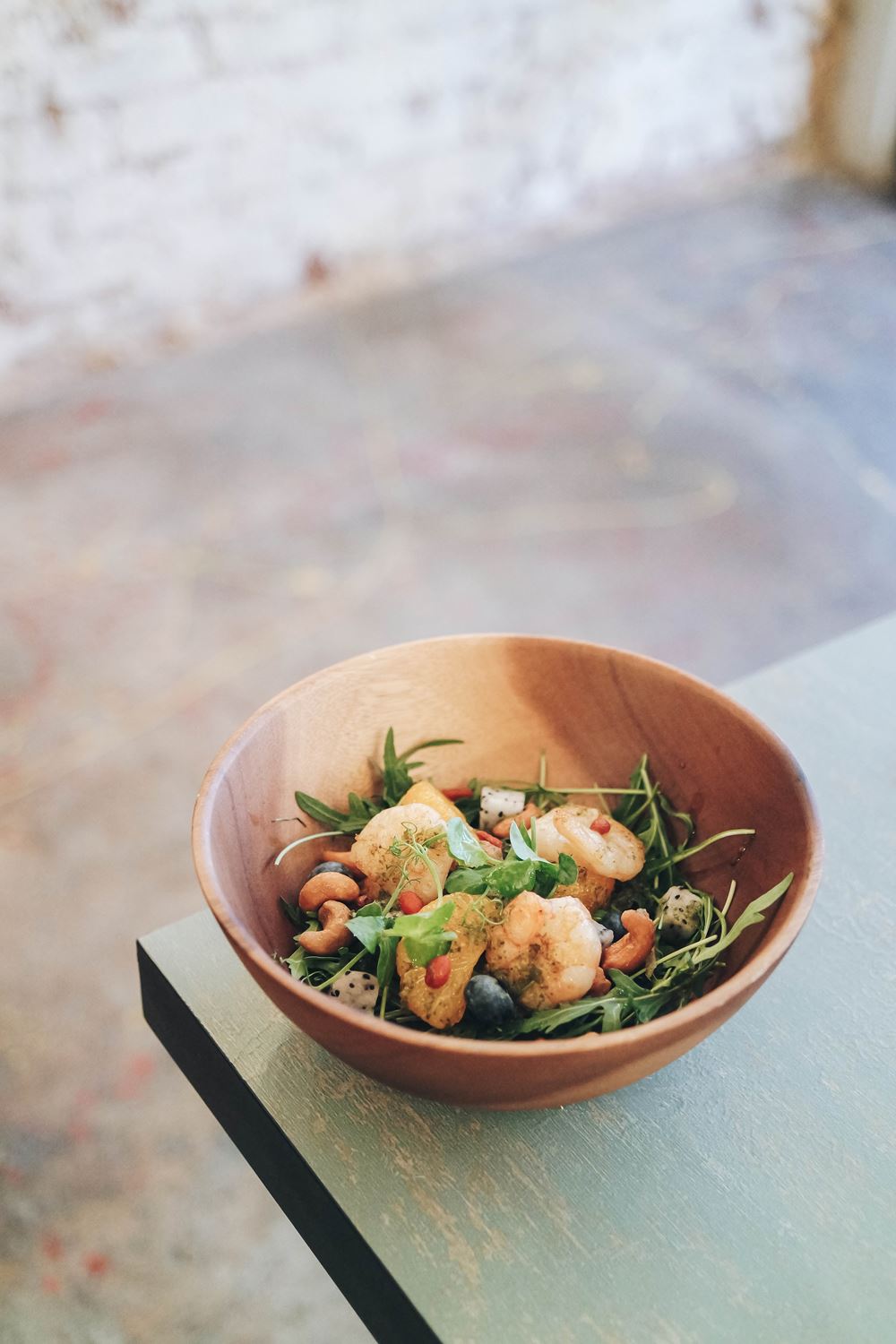 We started it off with some appetizers. The Garden Green Salad consist of pan-fried prawns, cashew nuts, fresh berries and green chili dressing. I was definitely amazed by the unusual taste it gave me when I had my first bite. I like the fact that they paired the hearty leaves with dragonfruit and goji berries as they marry well together.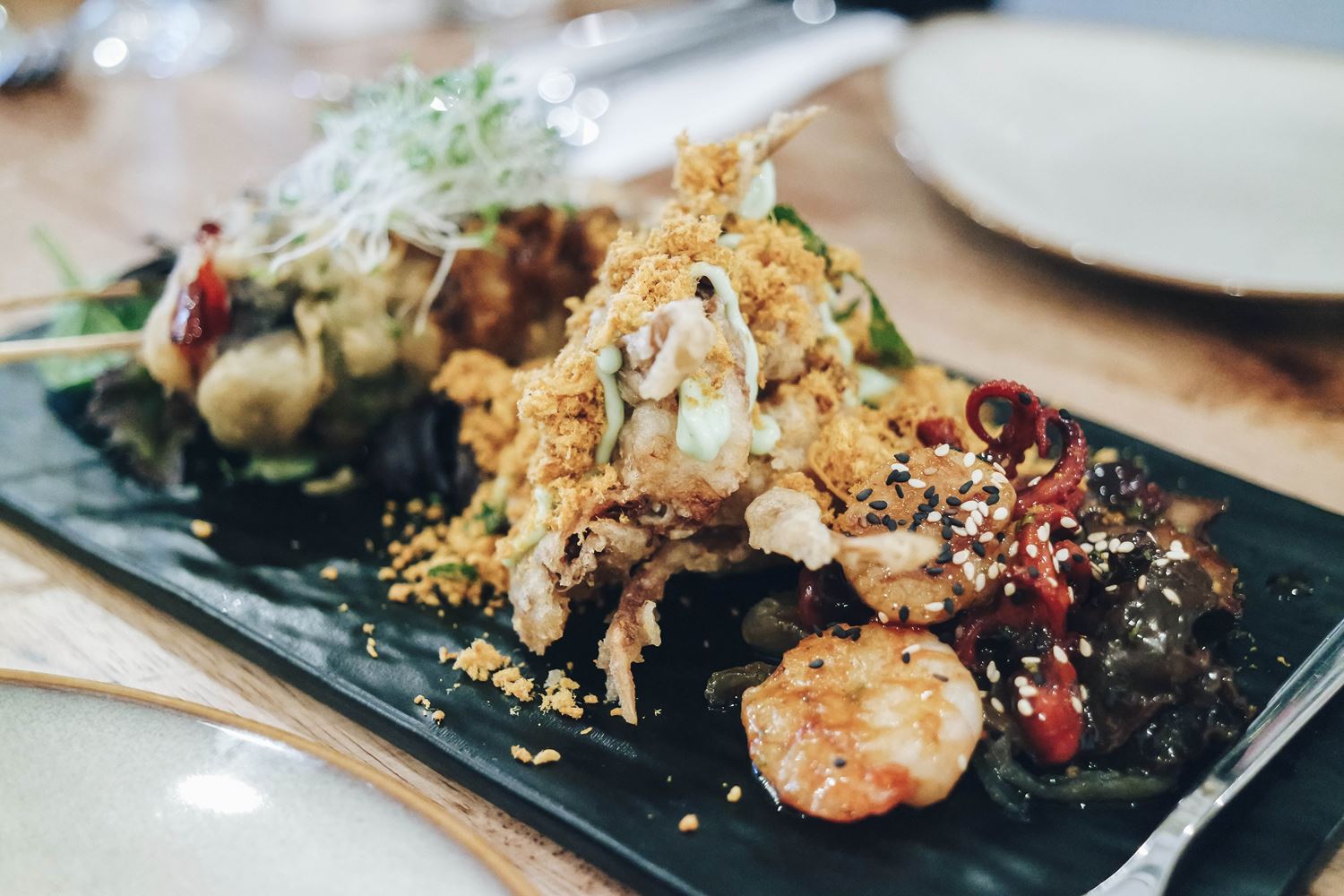 You get a choice of three starters or four at a selected price. The platter I had have four different appetizers, Mushroom Skewers which comprises peppercorn-flavoured Portobello and Shiitake mushrooms, Deep-fried Soft Shell Crab with curry chicken floss and Quad Seafood which comprises a top shell, scallop, prawn, baby octopus tossed with mint hot bean sauce served with jellyfish.
Deep-fried Soft Shell Crab with curry chicken floss was one of my favorites among it. Though it may sound very freakish it was actually really good!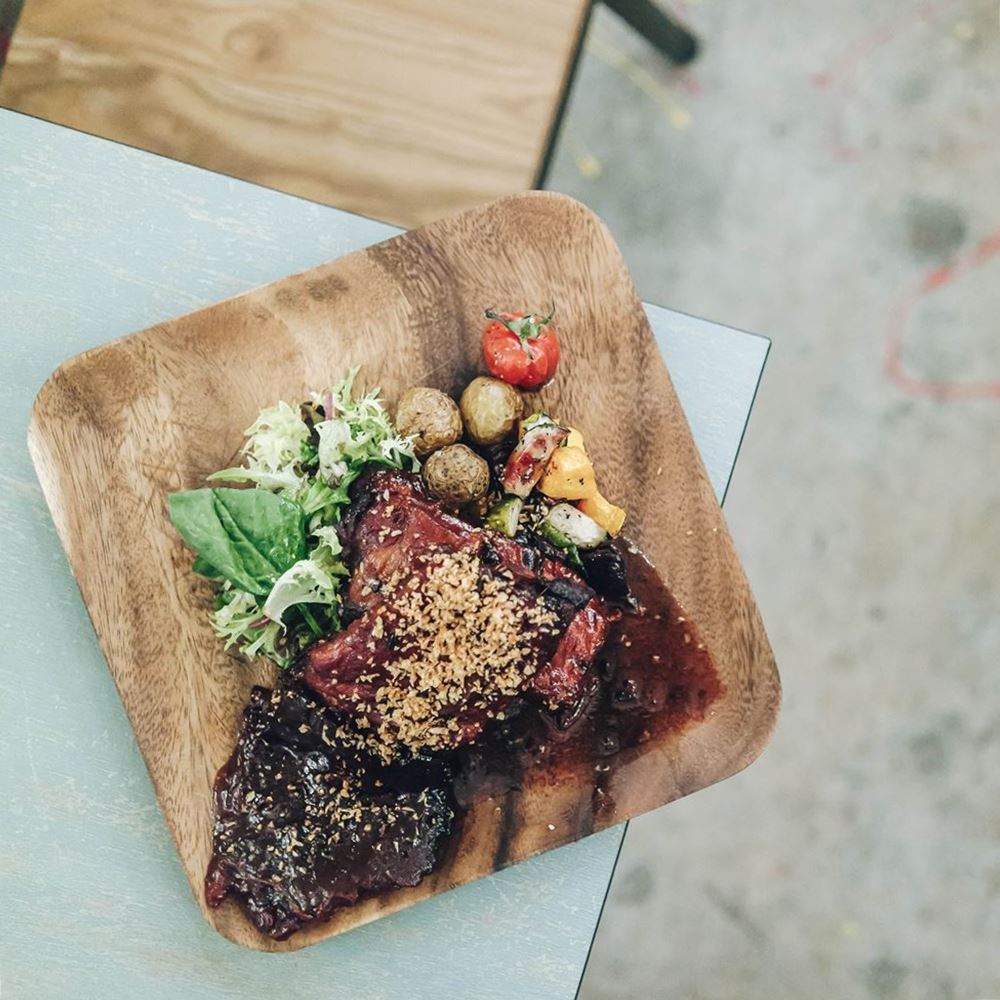 As I mentioned above just now that they feature Asian Fusion items, my first main course was Red Rice Braised Pork Ribs. If you know the Hakka chicken dish made with red glutinous rice wine lees, this is Chef Andrew's pork ribs version. To be honest, I'm never a big fan of pork ribs and this taste more like the western version of char siew to me.
I'm a big lover of the Hakka chicken dish and char siew rice itself, but the Red Rice Braised Pork Ribs is just weird for me. That being said, I feel that there is some other mains worth coming for!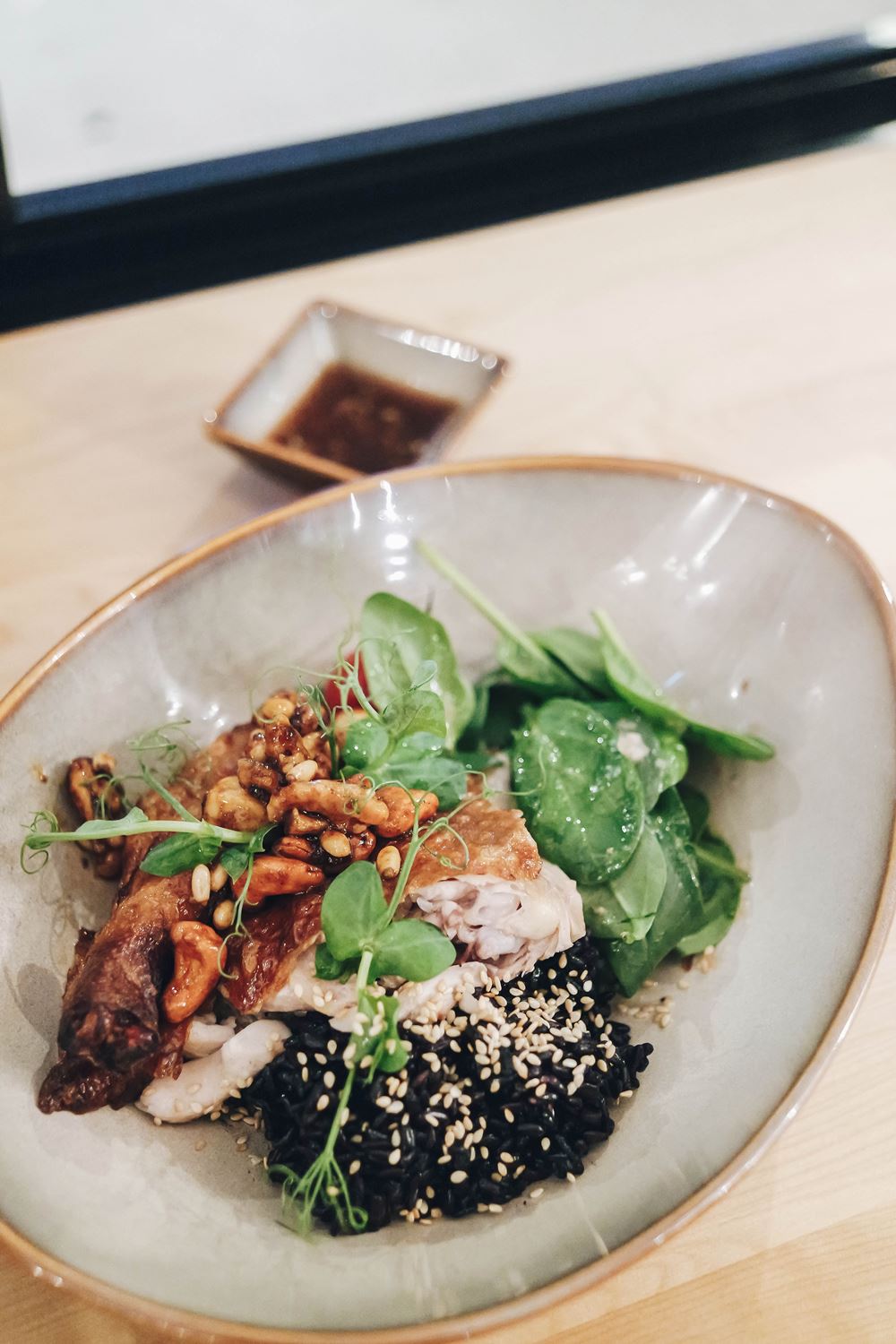 Good classic Roasted Chicken with black rice. You can't find black rice in many places so I'm really surprised and contented that they chose that as the staple for this dish. Also commonly known as the Emperor's Rice, it is extremely high in antioxidants, vitamins and very nutrition! Sure it's going to be a hearty meal.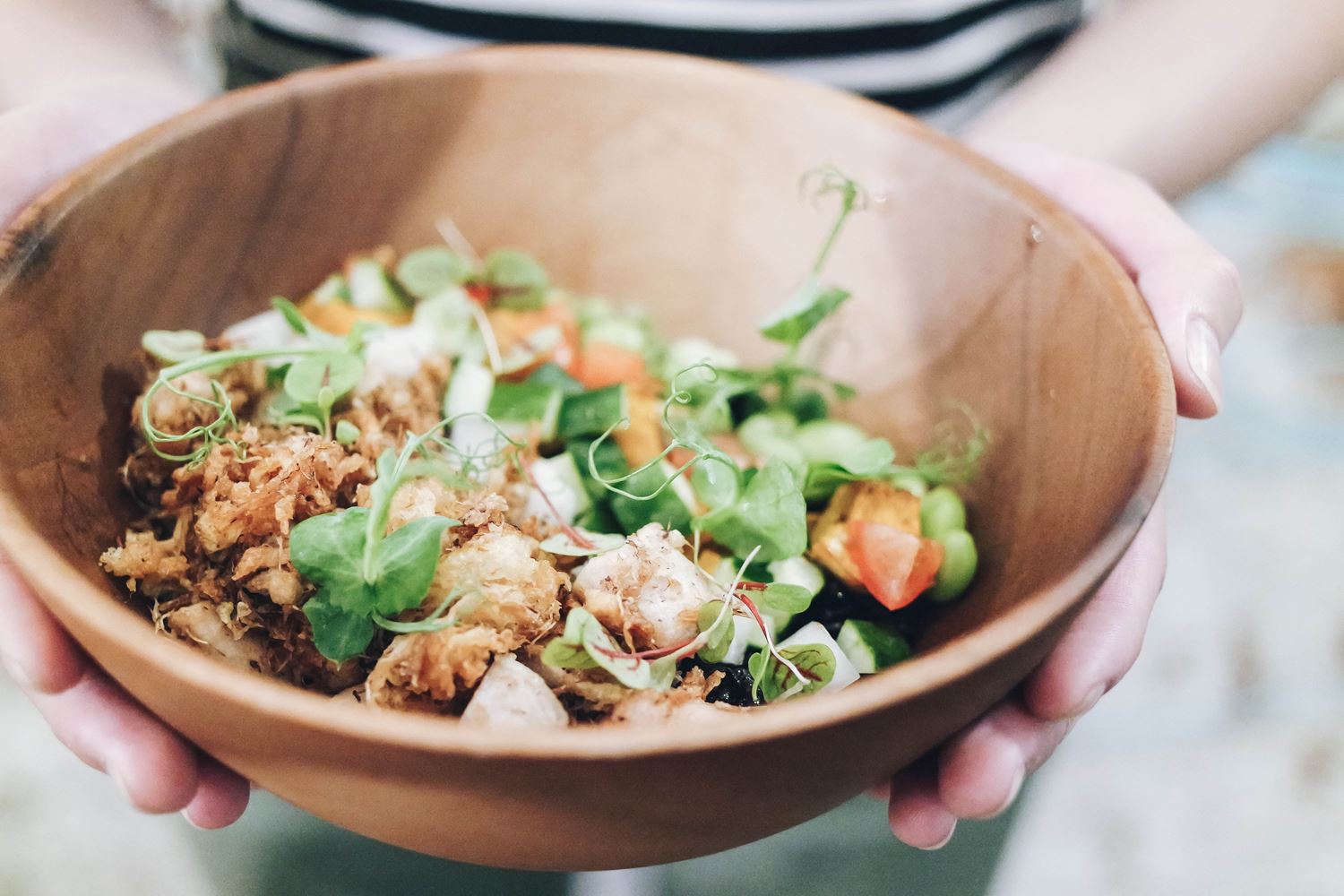 Chicken Galangal Rice Bowl is another very hearty main that serves with lots of assorted greens and black rice. This rice bowl was one of my favorite, simple clean eating, yet still so good!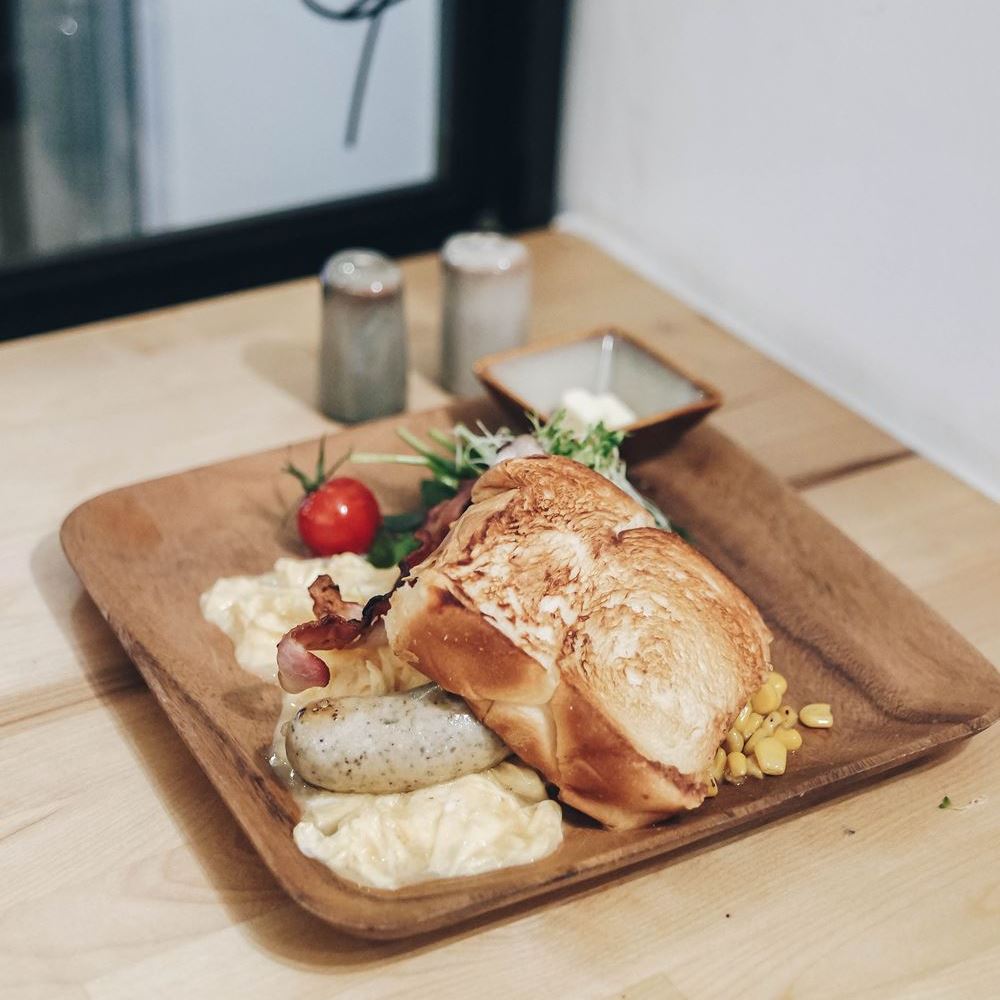 Thick brioche with bacon, pork bratwurst, sauteed button mushrooms and scrambled eggs. The eggs were well made, it's still gooey and soft. Overall, a very typical big breakfast.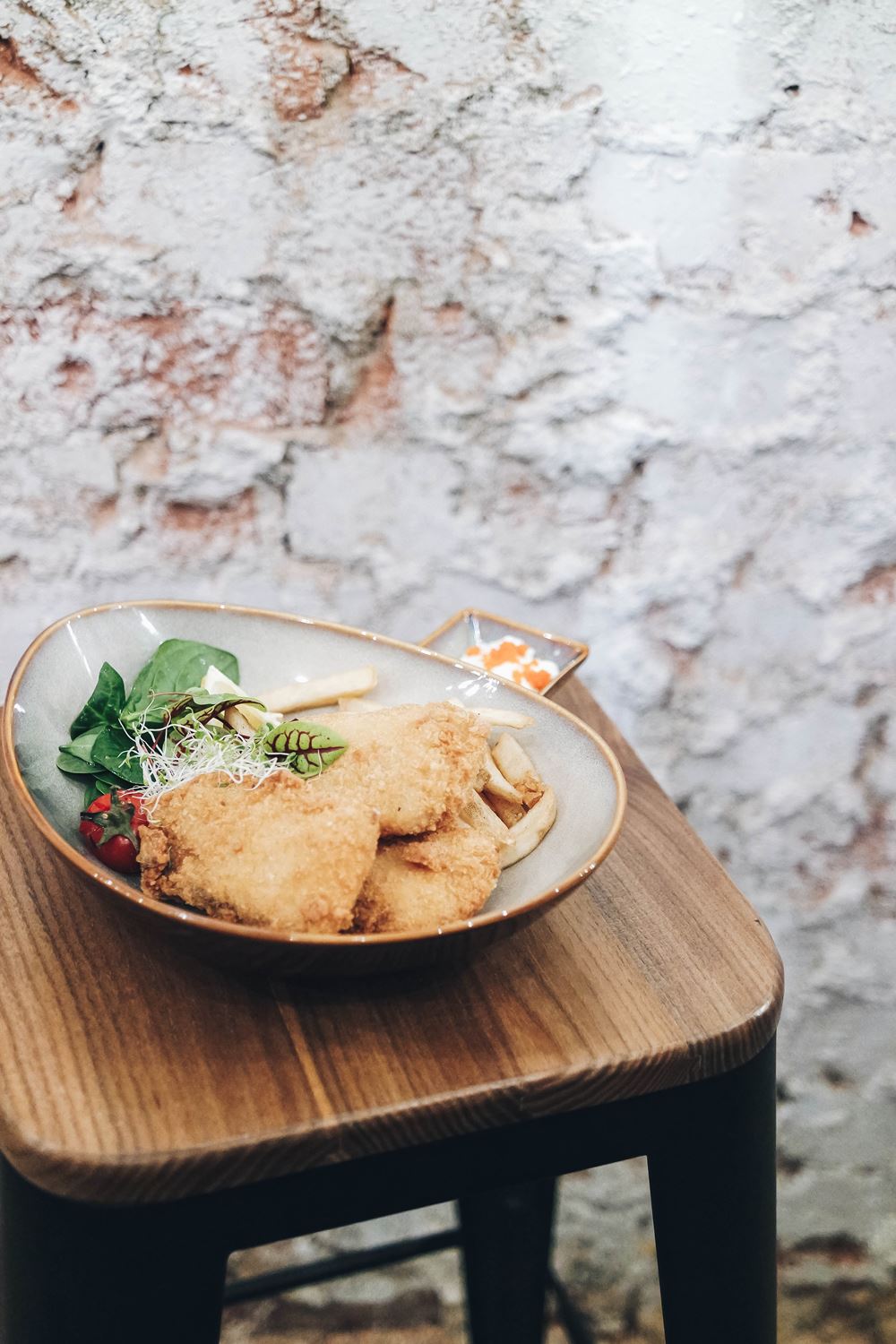 I really liked their version of Fish and Chips as they have used Tilapia fish. The best part was that they had left the skin on, making it more flavorful. Their fish batter isn't the same as the typical fish and chips batter, I'm not sure what type of flour and ingredients they have used for their fish batter but it was quite good and well-seasoned!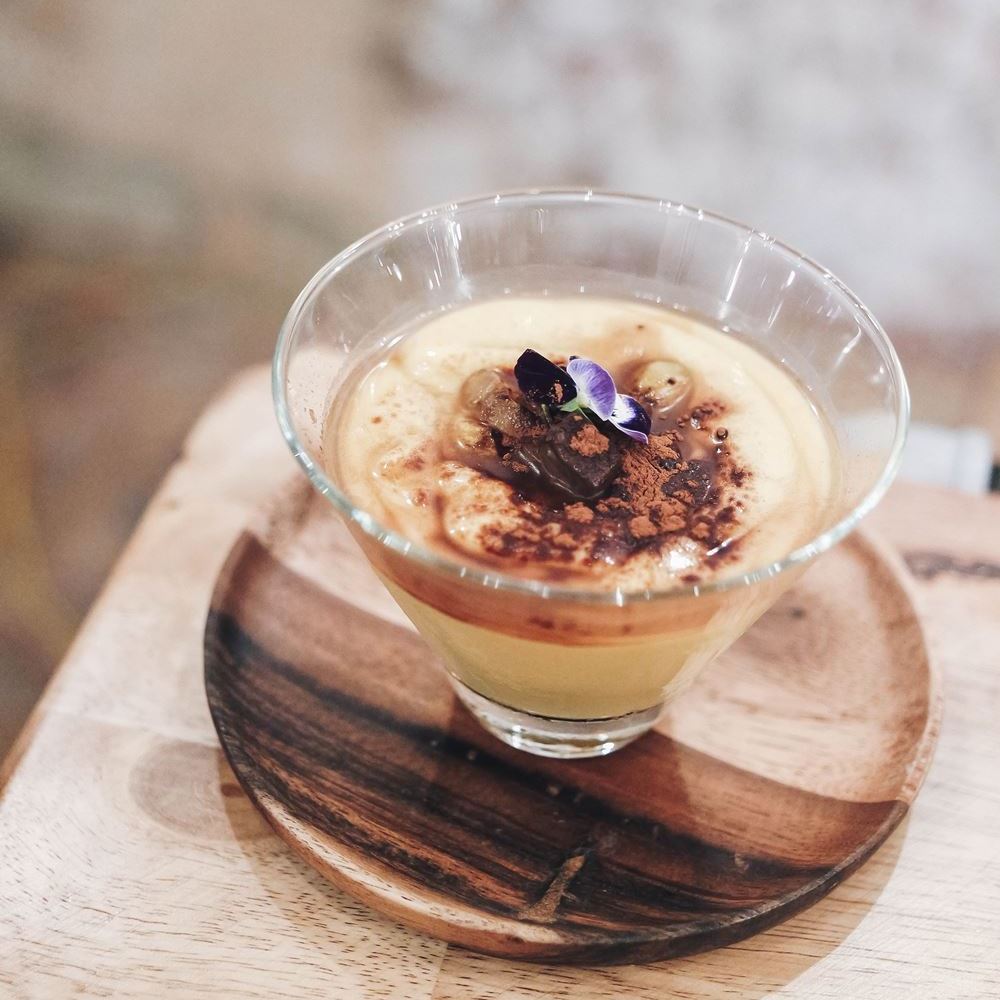 Pumpkin Yam Puree with Coconut Cream. This is a traditional dessert with a modern twist of the Teochew Orh Nee. It actually has aloe vera and pandan juice mixed into the pumpkin and yam puree to make it more special. Orh Nee lovers should definitely give it a try!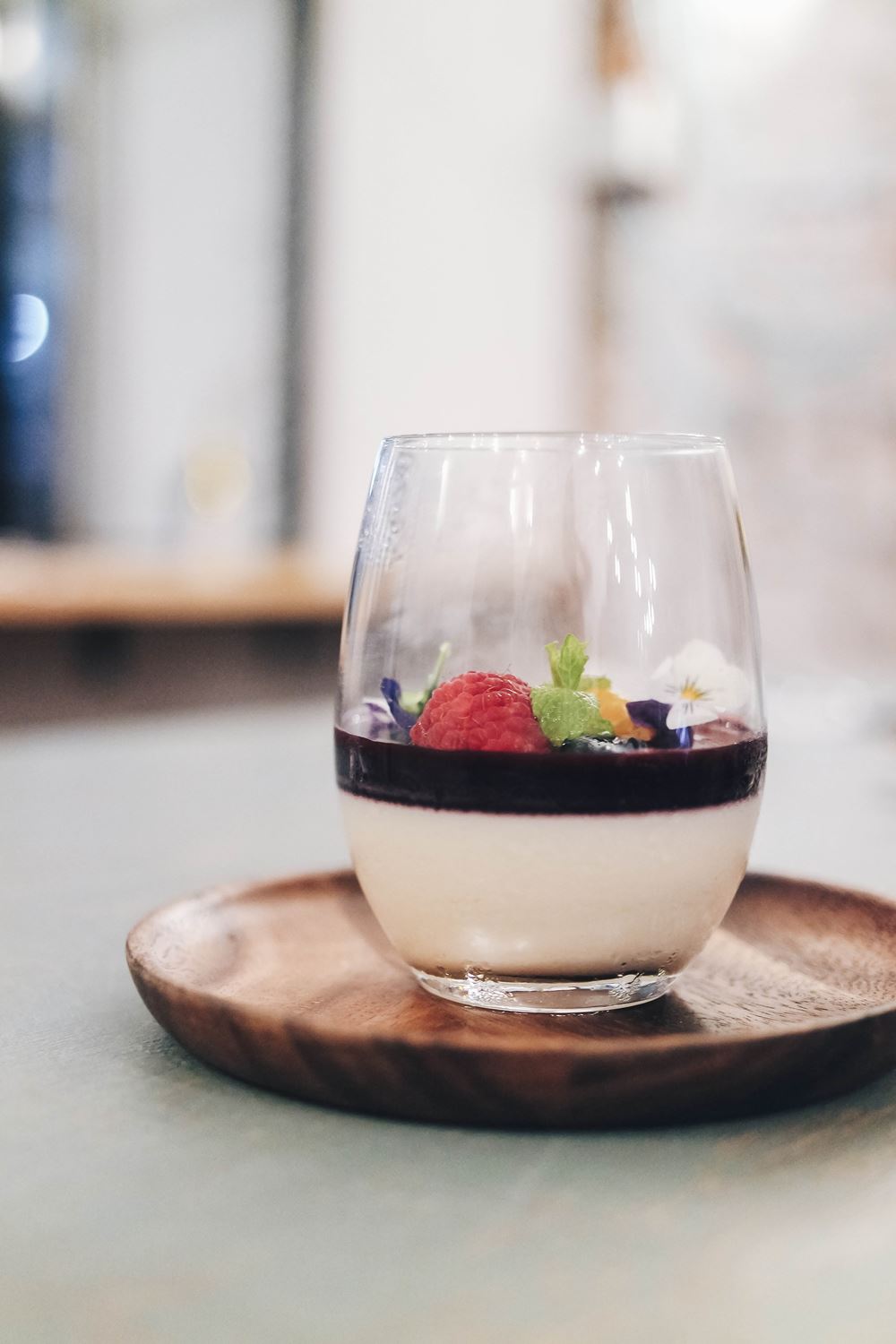 I always like to have a refreshing dessert to clean my palate after a delightful feast. Paired with pureed mixed berries, the pudding was lightful tart! It almost felt like I was having some really good creamy yogurt! This Lemon Pudding with Mixed Berries is the way to go.
–
To sum up, I think they really put in the effort to make something special and extraordinary. If you are around the area, why not pop by to check this place out? They have a great rustic ambiance that will make you feel like you are in a cozy back alley.
If you have the Enertainer 2017, do make sure to use the vouchers as they are one of the participating restaurants!
They offer three 1 for 1 main course Entertainer vouchers in the app. Do note that premium items marked with "P" on their menu are excluded.
Drinkers also can enjoy via their Cheers vouchers which will give you
1 for 1 on bottle of house wine
1 for 1 on house beverages
2 for 2 on house beverages
–
the.twenty.cavan
Contact: +65 6612 6024
Address: 20 Cavan Rd, Singapore 209851
–
Sponsored post