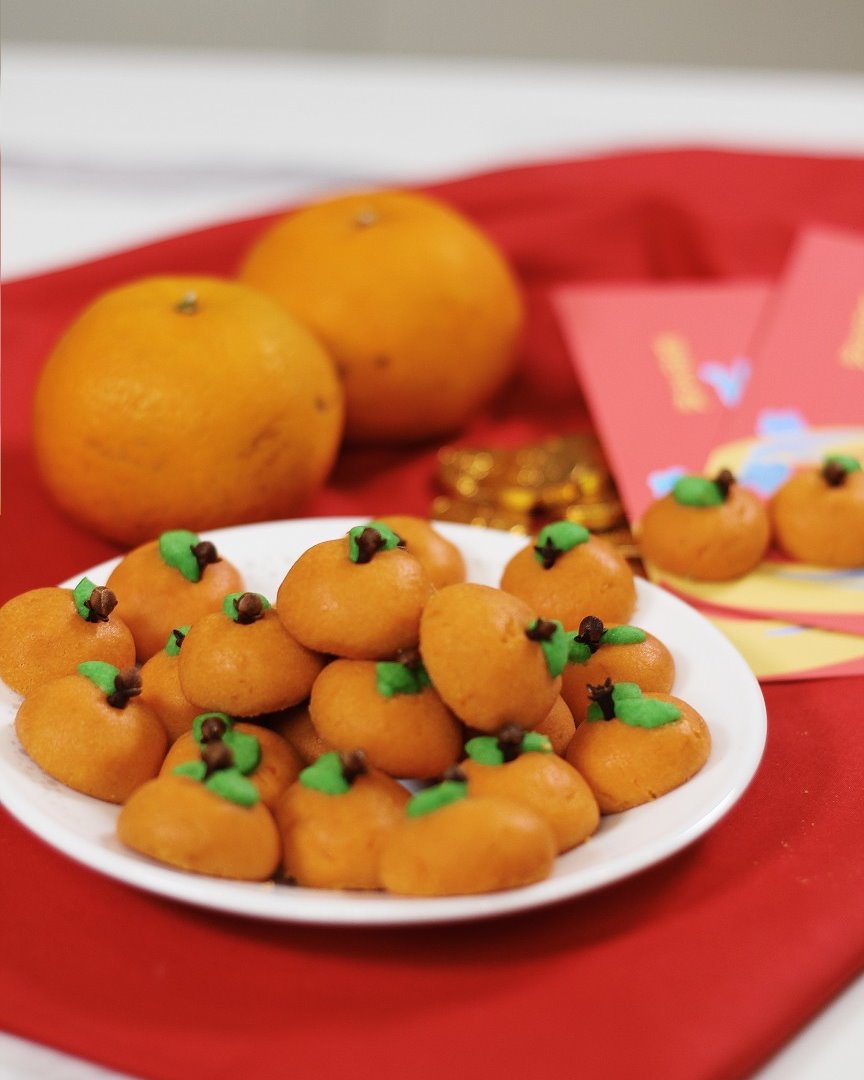 Mandarin Orange Cookies Recipe with Rowenta Gourmet Pro Oven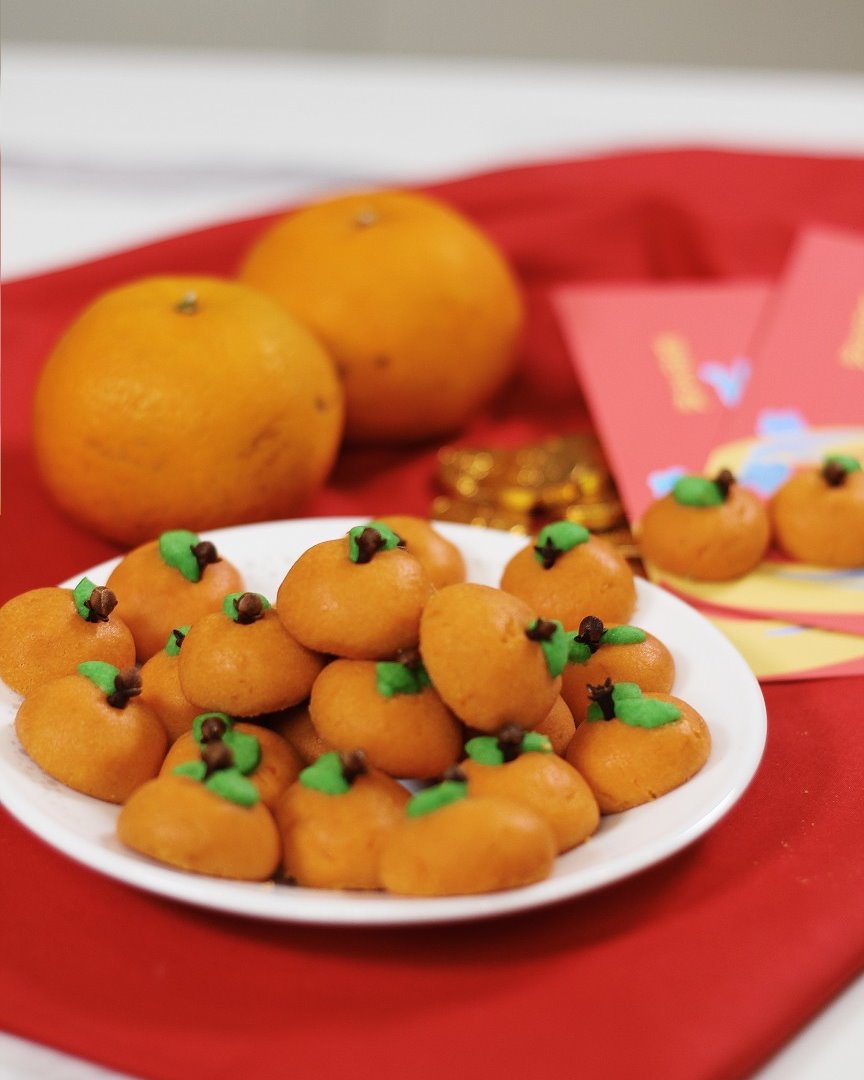 Don't they look cute? In this article, I am going to share with you how to make these Mandarin Orange Cookies for this Chinese New Year. They are awfully petite compared to the real thing. I'm sure it will be a delight to your family and friends when they visit your house and get to see such adorable cookies.

In this recipe, I used the skin and juice of mandarin oranges to flavour the cookies. Although I would say, I did use some orange extract to enhance the flavour. Nevertheless, I just want to highlight that just like my previous recipe, Nutella Tart, I made this using the Rowenta Gourment Pro Oven. If you are interested to know more about the oven, you can click the link here.
Mandarin Orange Cookies
Ingredients
75

g

salted butter

softened

75

g

icing sugar

1

egg yolk

20

ml

mandarin orange juice

zest of one mandarin orange

1

tsp

orange extract

200

g

plain flour

orange food colouring

green food colouring

cloves
Instructions
In a mixing bowl, cream together salted butter, and icing sugar until fluffy.

Drizzle in mandarin orange juice and the zest.

Add in egg yolk.

Once it is well combined, stir in plain flour and knead until it turns into a dough.

Portion out 20 grams of dough into a separate bowl.

Stir in half a tablespoon of softened butter and some pandan paste. Transfer into a piping bag and set aside.

For the rest of the dough, dye it with some orange food colouring and knead until the colour is even.

Roll them into 1/2 tablespoon balls.

Preheat your Rowenta oven to 150C degrees, fan-forced.

Then insert a clove onto each ball.

Pipe out the green paste you prepared earlier to mimic it as the leaves of the oranges.

Bake it in the oven for about 30 to 35 minutes at 150C.

Let it cool before transferring them to a container.
This article is brought to you by Tefal Singapore