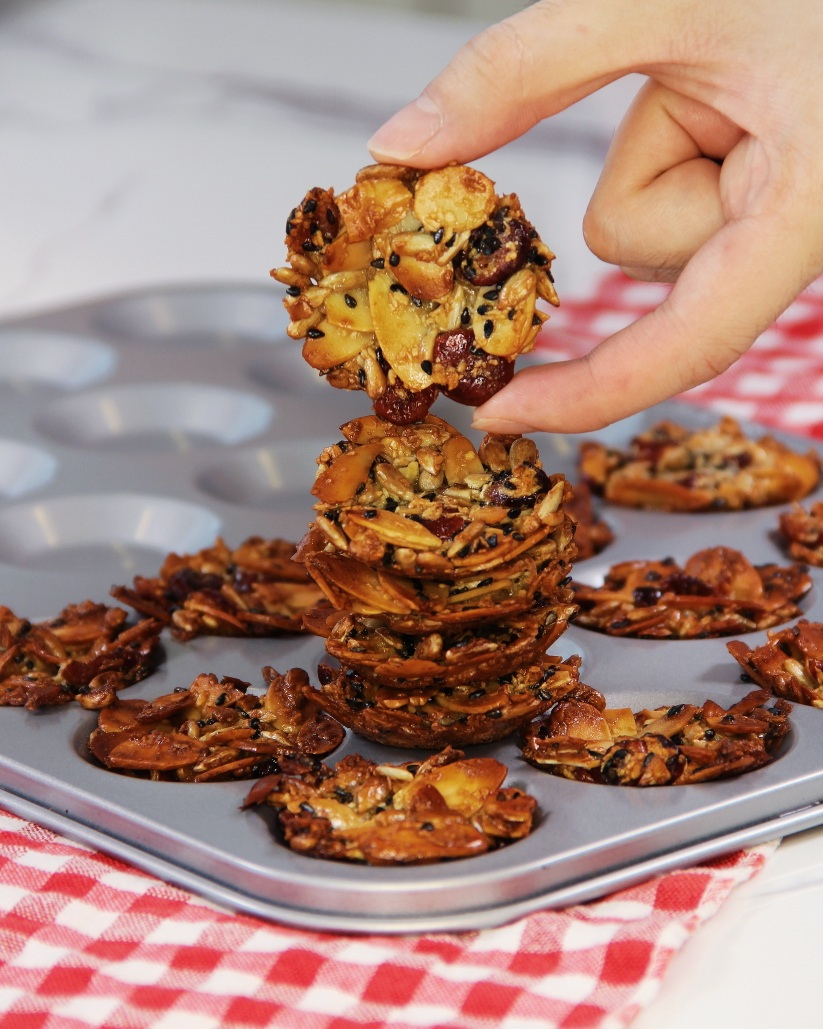 Florentine Cookie Recipe with Städter Baking Pan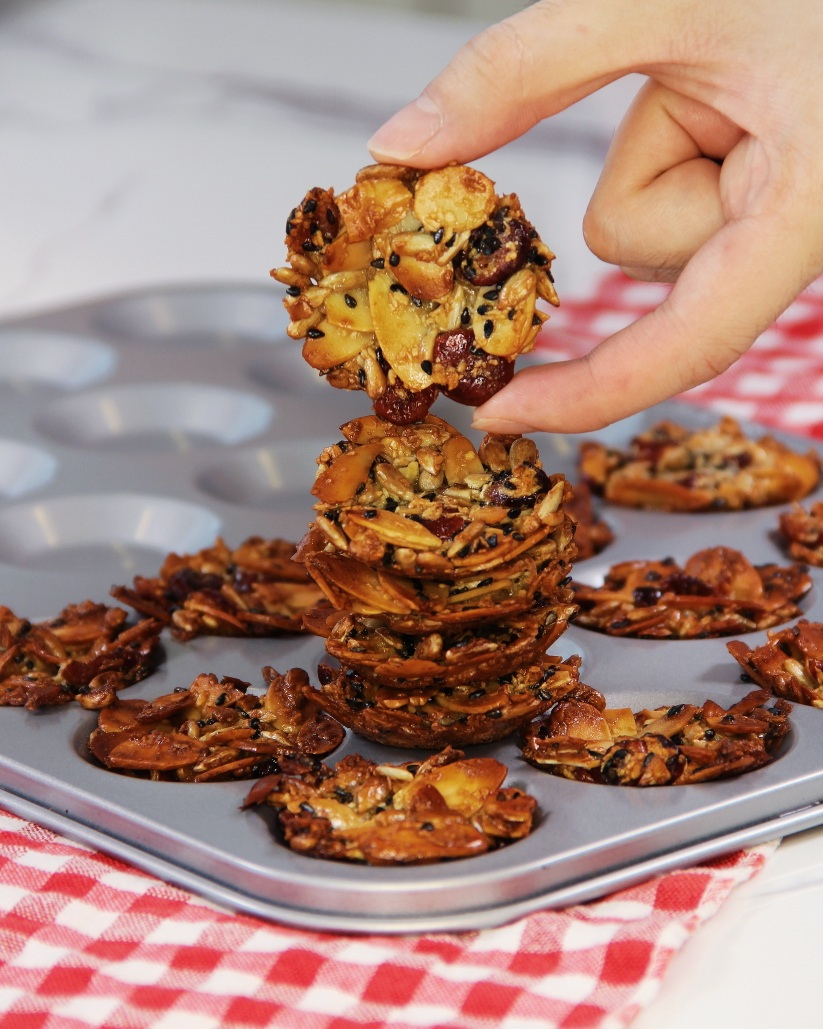 Florentine cookies are extremely easy to do, but it also highly sought after during Chinese New Year. They are sweet, and nutty, who doesn't love it?
For those who couldn't find florentine powder (most recipes uses that), you came to the right place! I know not everyone has access to that ingredient, but so I am going to show you how you can make from scratch with a few simple ingredients that you properly should even have right now in your kitchen.

I used Städter's Florentine Baking Pan for this recipe. Each mould is nicely round with a small depression for you to spread out your nuts nicely for baking. The non-stick baking pan is easy to use and creates really pretty circular florentine cookies! If you are interested you can check out their products on LAZADA. For CNY 2021, they are actually having a promotion right now. Click here to know more (Malaysians click here instead).

I like my florentine to be on the darker side because the sugar in the mixture gets to caramelize a bit more during baking, giving you a more aromatic cookie. However, you may bake slightly shorter if you prefer the conventional colour. Oh yea! Feel free to add other types of nuts or ingredients you like! Just make sure that the ingredients you used are mostly flat.

Florentine Cookies
Ingredients
150

grams

Sliced Almonds

Toasted

60

grams

Sunflower Seeds

Toasted

15

grams

Black Sesame Seeds

70

grams

Dried Cranberries

30

grams

Plain Flour

30

grams

Melted Butter

Salted

100

grams

Egg Whites

60

grams

Icing Sugar

20

ml

honey

1

tsp

Vanilla Extract
Instructions
In a mixing bowl, stir in egg whites, melted butter, honey, vanilla extract, icing sugar and plain flour together until combined.

Then, fold in the rest of the ingredients, sliced almonds, sunflower seeds, cranberries, and black sesame seeds.

Lightly grease your florentine pan with some vegetable oil.

Spoon in about half a tablespoon worth of mixture onto each mould.

Then, use the back of the spoon to lightly spread it out evenly.

Bake it in a preheated oven at 180C for 8 to 12 minutes.

Let it cool for awhile until harden before removing it from the pan.

Enjoy your sweet and nutty cookie!
This article is brought to you by Alko Kitchenware