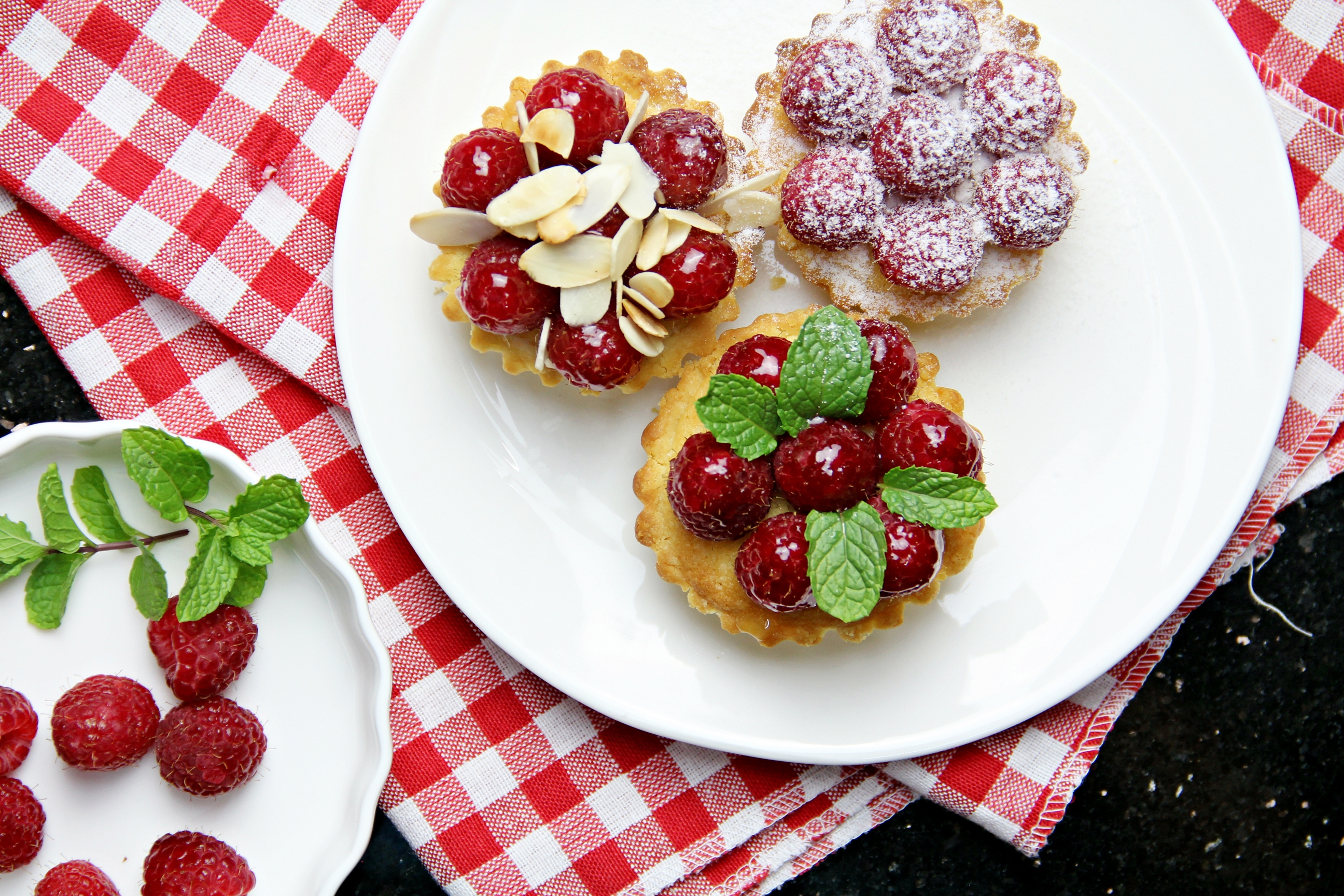 Frangipane Tart with Raspberries

They are so divine. ~

Frangipane is a filling made up of almonds. This recipe will show you how to make a Frangipane Tart with Raspberries.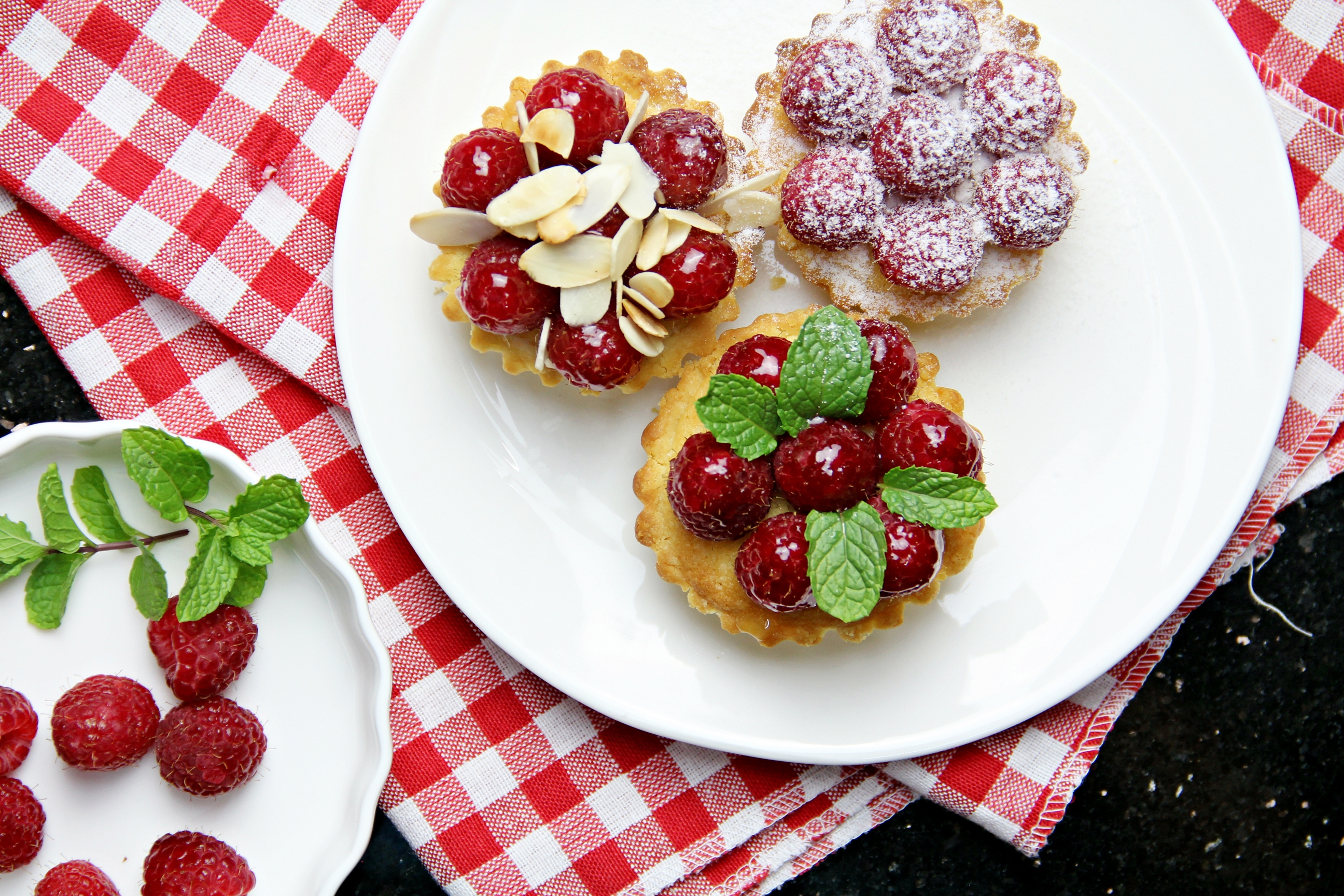 It looks so classy that require years of skill to master it. But actually, this tart is really simple to make! You won't believe it!

The great aroma sweetness of the almonds, rich but yet not overly sugary filled tart. It's something you would just want for after a heavy brunch.

A cup of tea and a great weather outside a garden, luxuriating with the Frangipane Tart. Life is good.~

Raspberry Frangipane Tart
2015-03-18 09:02:46

Crust
(1/2 cup) 50 grams of icing sugar
(1/2 cup) 100 grams of soften unsalted butter
(1 1/2 cups) 200 grams of plain flour
¼ tsp. of salt
1 teaspoon of vanilla extract
2 egg yolks
Frangipane (Almond Filling)
8 tablespoons (1 stick) unsalted butter, room temperature
½ cup sugar
2 eggs
(1 1/2 cups) 150 grams of blanched almonds, finely ground
2 tablespoon cornstarch
1 1/2 teaspoon almond extract
Topping
250 grams of raspberries
Icing sugar
Mint
Sliced Almonds
1 tbsp. of apricot Jam + 1 tbsp. of water
To make the crust
Grease molds with oil for easy release.
Cream together butter, icing sugar, and salt for 30 seconds until combined.
Drizzle in egg yolks and vanilla extract.
Stir in plain flour, stop mixing when it forms into a dough.
Divide them into 12 equal portions and press them into the greased molds.
Let it cold in the fridge while you make your filling.
To make Frangipane (Almond Filling)
Preheat oven to 180C or 160C fan-forced.
Mix all the ingredients together until well combined.
Transfer them into the molds using a 1/4 measuring cup or an ice cream scoop.
Bake it in the oven for 20 minutes.
Let it cool completely, then carefully remove the tarts from the molds. Arrange raspberries. You may either brush them with some apricot glaze and garnish them with some toasted sliced almonds and mint leaves. Or, you could just dust them with icing sugar.
Notes
- Video made was half the recipe.
- Serve this cold.
- You make dusted icing sugar last, you should use snow powder instead.
- Food processor is not needed to make the crust, just use a wooden spoon will do.
TheZongHan https://thezonghan.com/