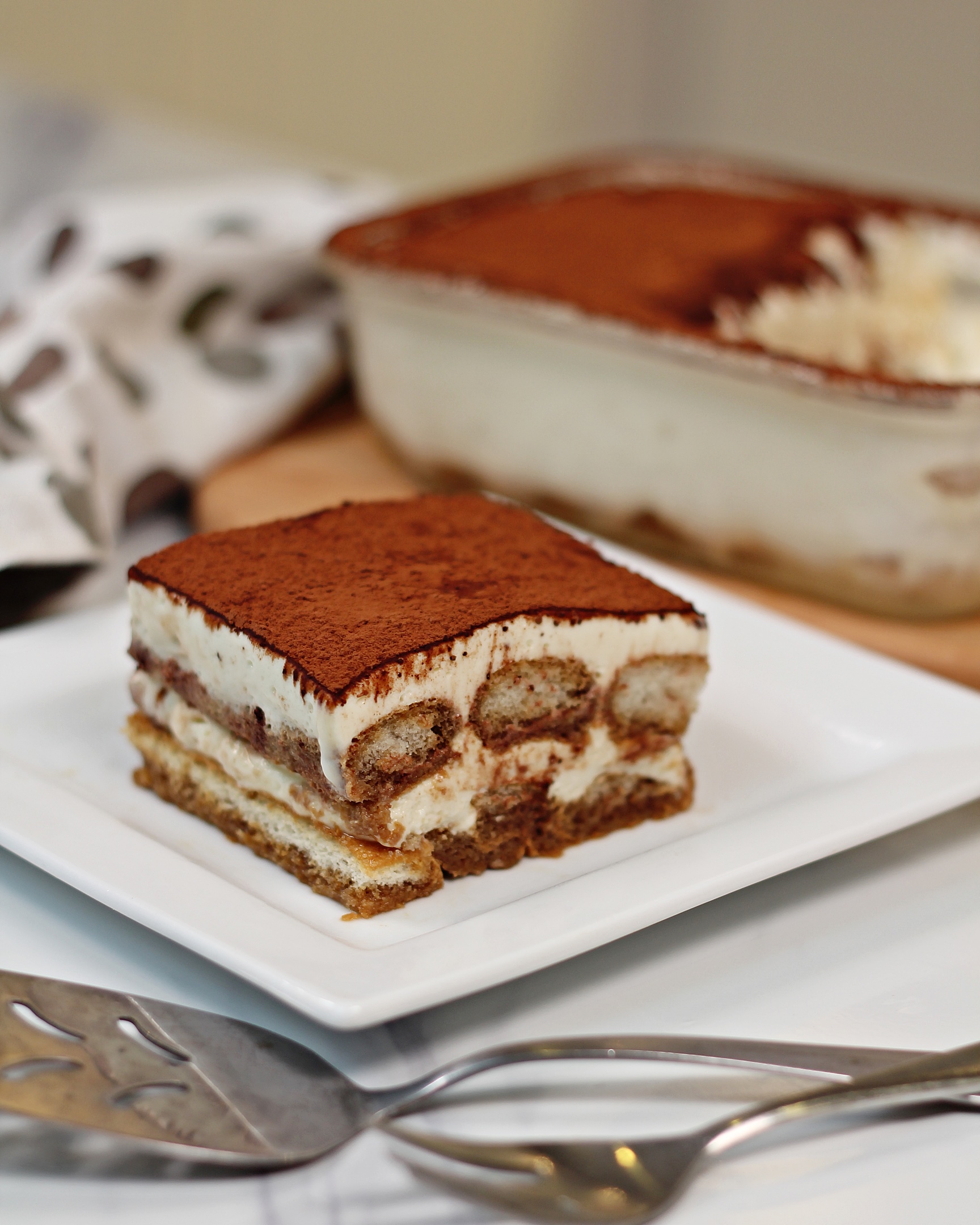 Express Tiramisu Recipe for Two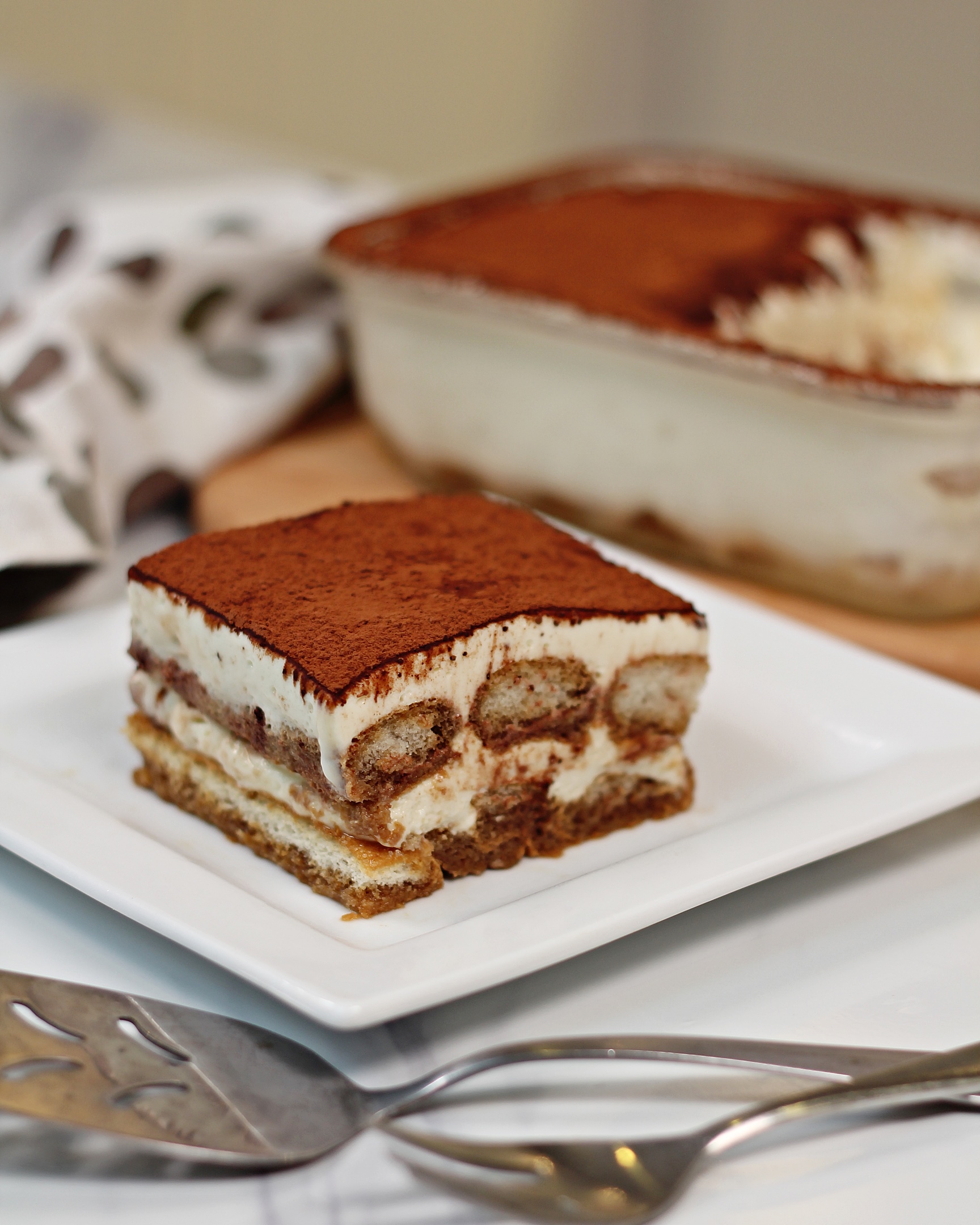 When it comes to parties and gatherings, I love to surprise my friends with my homemade Tiramisu. It's definitely a crowd-pleaser! However, there are times whereby you just want to make some for yourself so that you could tuck away one corner of your bed to eat while catching up on your Netflix's series. No more egg beating in a double boiler, neither do you have to make a huge portion anymore. This Express Tiramisu recipe will sure to please you (and probably someone else… if you are kind enough to share) without all the fuss.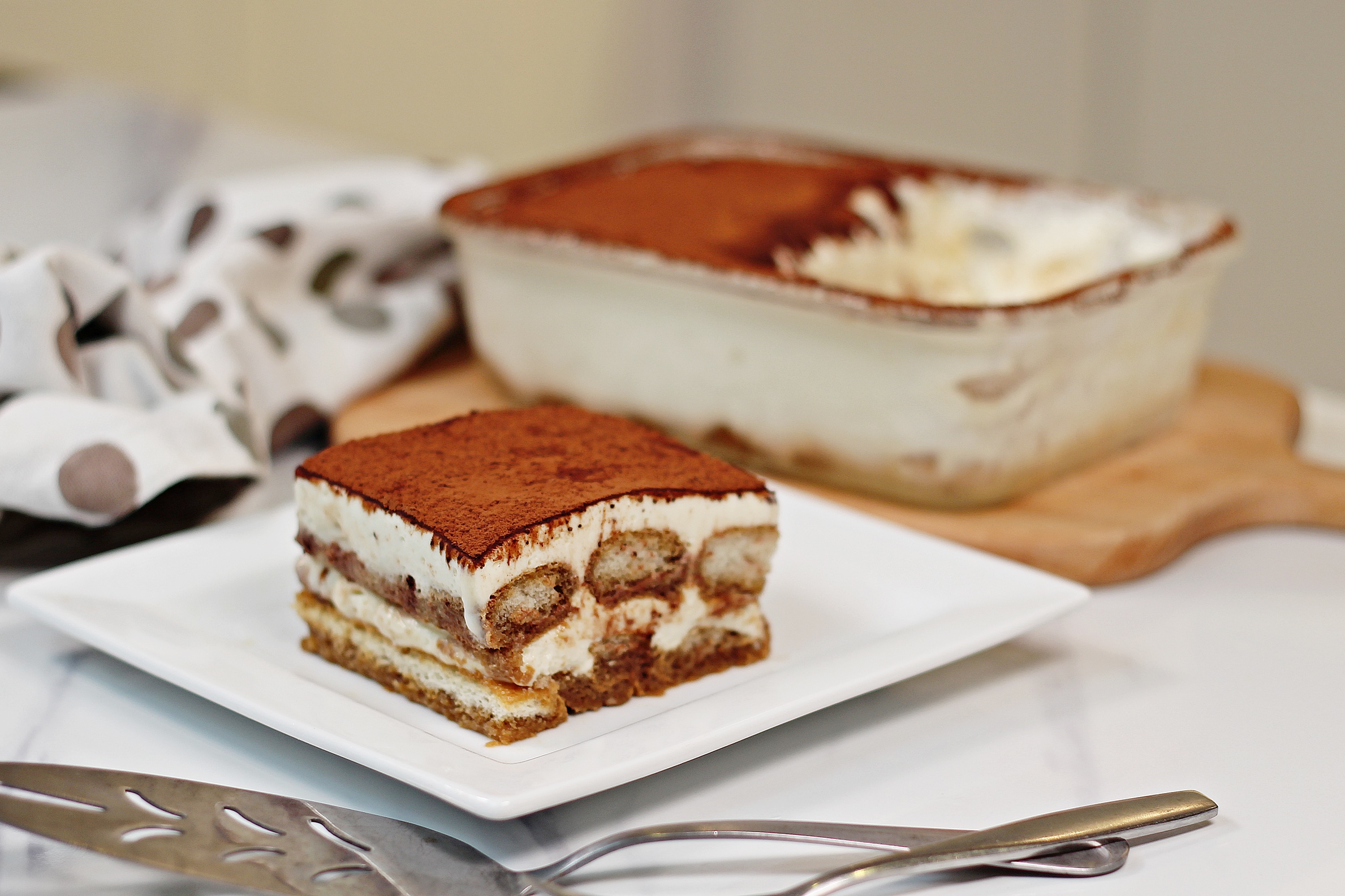 I have made Tiramisu the conventional way before and honestly, I find whisking of egg yolks is just a waste of time and effort. Sure, it did help on the richness of the cream, but this recipe is just as velvety as it ought to be.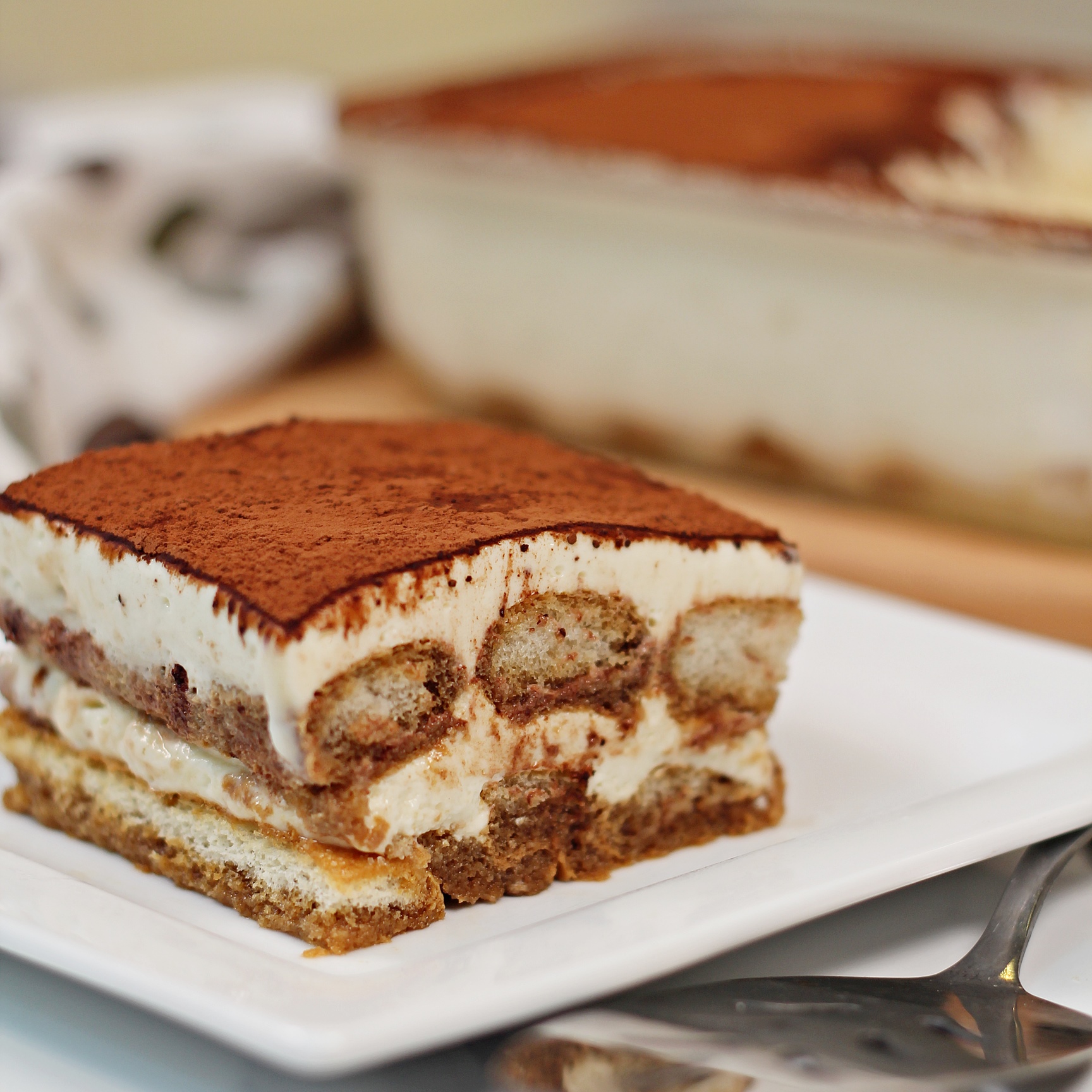 You could omit the gelatine powder if you want, but I highly recommend you to add into the cream as it helps to stabilise it when it set in the fridge overnight. With that, you are able to cut the Tiramisu beautifully into slices. I mean, if you are making it for one (yourself, of course), just straight dig into the container! Why bother cutting it up?
Express Tiramisu
approx. 13 cm by 18 cm rectangular container
Ingredients
Cream
100

gram

cream cheese

softened

1/2

cup

caster sugar

200

ml

heavy whipping cream

chilled

2

tbsp

rum

1

tsp

vanilla extract

1

tsp

gelatine powder + 2 tbsp water
Coffee
250

ml

coffee + 2 tbsp rum

11

ladyfinger biscuit

unsweetened cocoa powder
Instructions
Beat softened cream cheese with a hand mixer until it is spread out.

Then, scatter in caster sugar and whip until it is nicely combined.

Meanwhile, microwave gelatine powder and water for about 20 seconds.

Drizzle in chilled heavy whipping cream into the cream cheese mixture and whip until the mixture is thickened.

Flavour it with some rum and vanilla extract. Continue beating until the mixture thickens back, leaving a ripple effect when it's being mixed.

Stir in gelatine mixture when it is cooled. Continue beating for a minute to ensure it is well distributed. Put it into the fridge for an hour.

The mixture will be a little runny once you add the gelatine mixture but not to worry.

Once the cream has been well chilled, whip it on high speed until it thickens back, leaving a ripple effect when it's being mixed.

To assemble, soak ladyfinger biscuits into coffee until saturated and arrange them neatly into a rectangular pan (approx. 13 cm by 18 cm).

Then, pour half of the cream mixture into the pan.

Arrange the rest of the soaked ladyfinger biscuits neatly, then drizzle the rest of the cream over.

Cover with a lid and let it chill overnight to firm everything up together.

Dust cocoa powder upon serving.