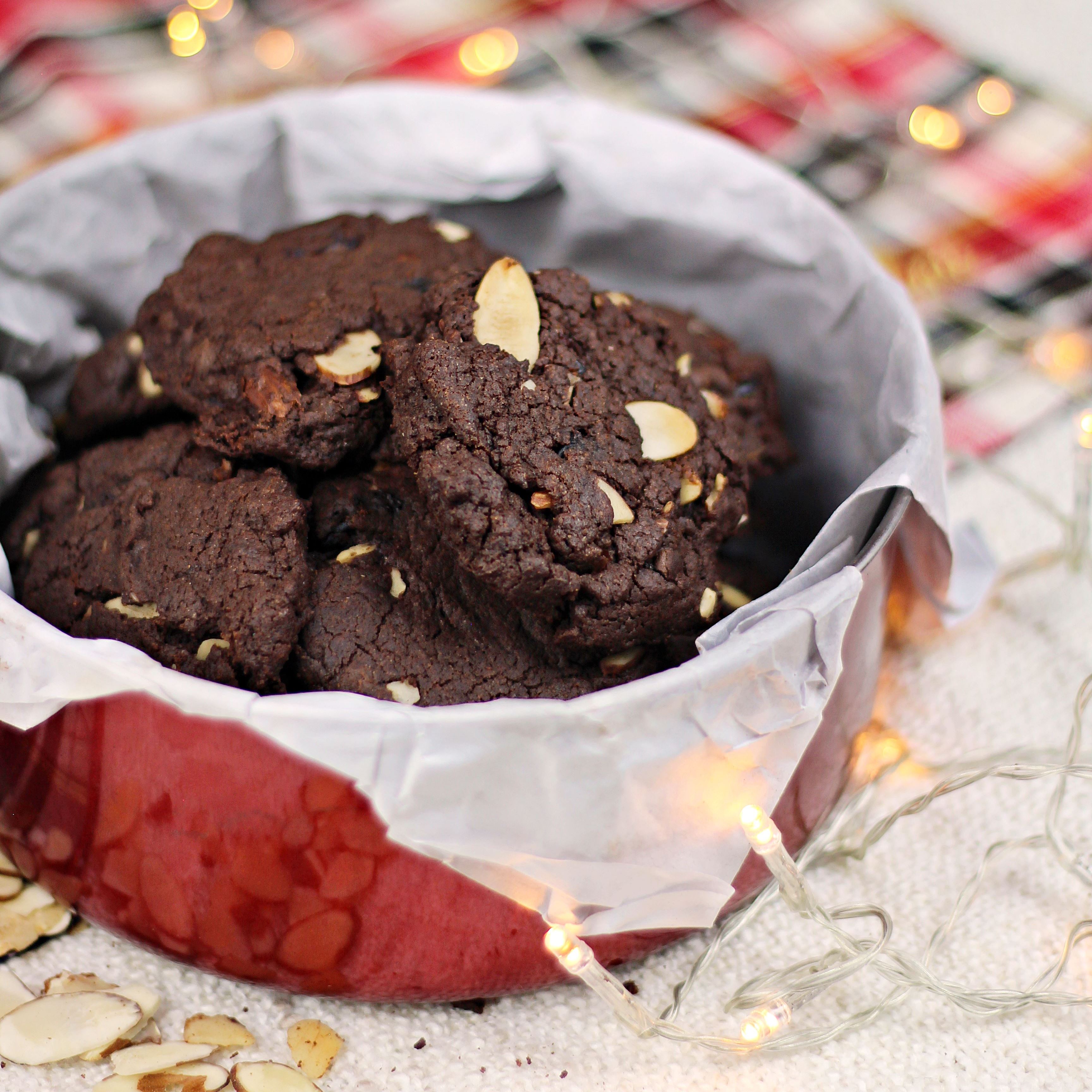 Double Chocolate Cranberry Almond Cookies – Christmas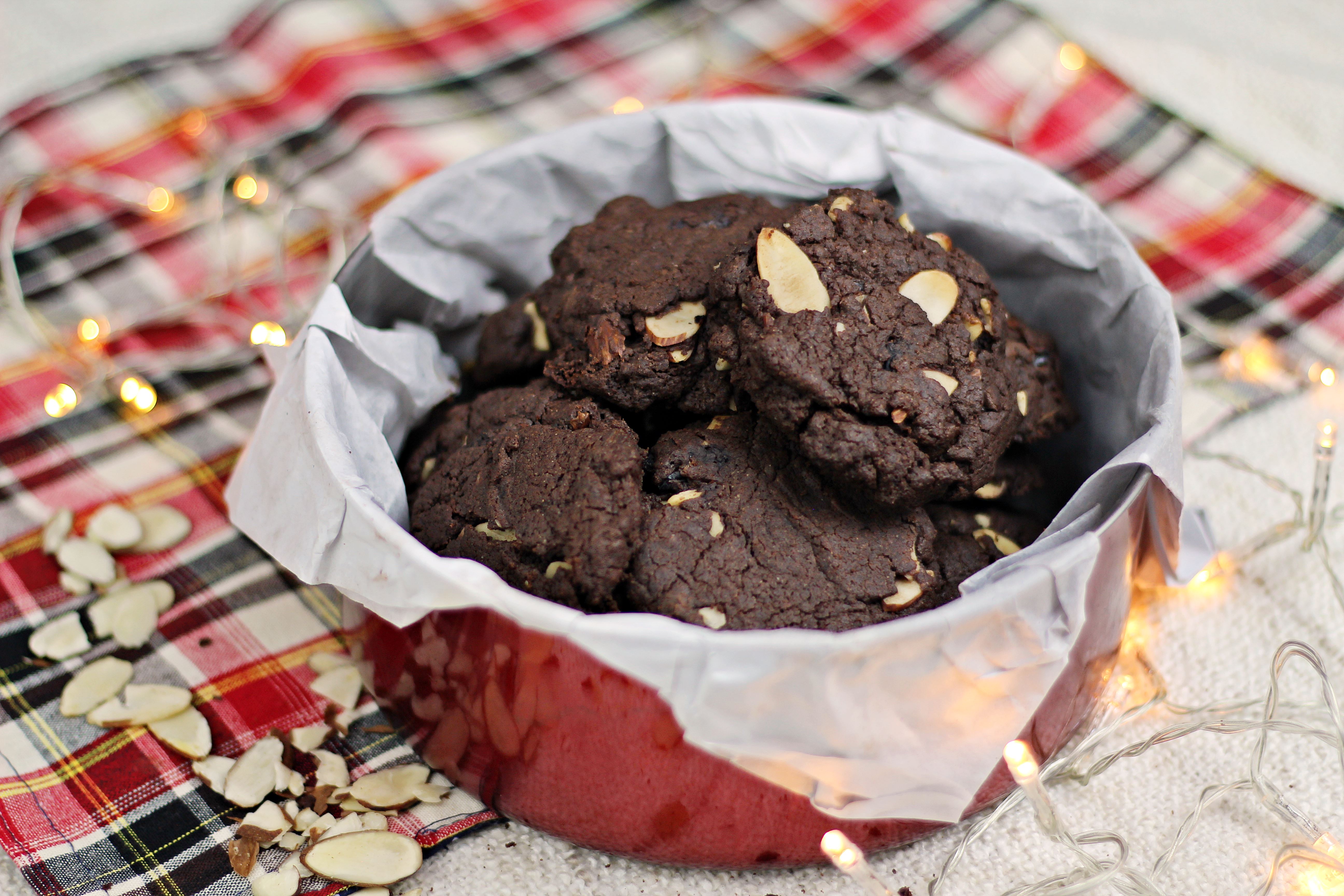 I'm always about indulgence. This Christmas, I'm looking for something quick and simple to indulge myself in my own room and this was what I came up with. What 's rich when there's no dark chocolate in a recipe?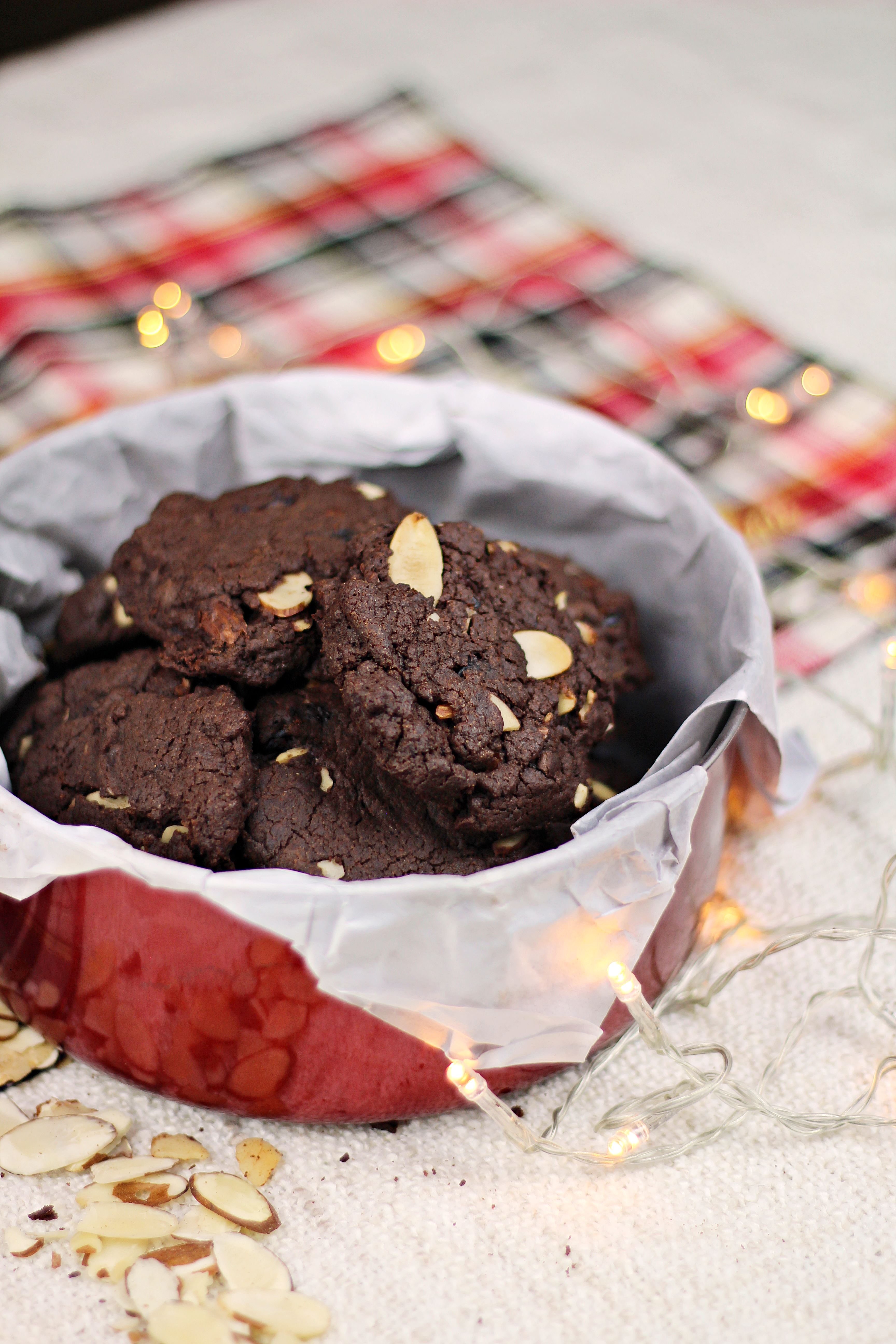 You get the crunch from the toasted almonds. Yet, you also get a hint of sweetness from the delicious dried cranberries. Paired with the rich soft cookie, it's amazing.

Double Chocolate Cranberry Almond Cookies
2017-12-25 06:42:23

Ingredients
1 cups of plain flour
1 heap tbsp. of cocoa powder
¼ teaspoon of baking soda
100 grams of salted butter, melted
½ cup of brown sugar, packed
2 tbsp. of fine white sugar
1 egg
90 grams of dark chocolate chips, melted
40 grams of semi-sweet chocolate chips
40 grams of dried cranberries
40 grams of sliced almonds, toasted
Instructions
Combine melted butter and both sugar until sugar has dissolved.
Crack in an egg.
Fold in melted dark chocolate.
In an another bowl, whisk together plain flour, cocoa powder and baking soda until well combined.
Stir in dry ingredients into the wet mixture until flour is just combined.
Gently fold chocolate chips, dried cranberries and sliced almonds.
Let it sit in the fridge for at least 30 minutes and meanwhile preheat oven to 180C.
Scoop out the chilled dough with tablespoon measuring spoon and roll it into a ball.
Press down for a flatter cookie or leave it if you like it chunky.
Bake it in the oven for about 10 to 15 minutes.
Let it cool and serve.
Keep it in an airtight container if not consumed within the next few hours.
Notes
Change dried cranberries to a different dried fruits to your liking.
Add orange zest for a more festive flavor.
TheZongHan https://thezonghan.com/