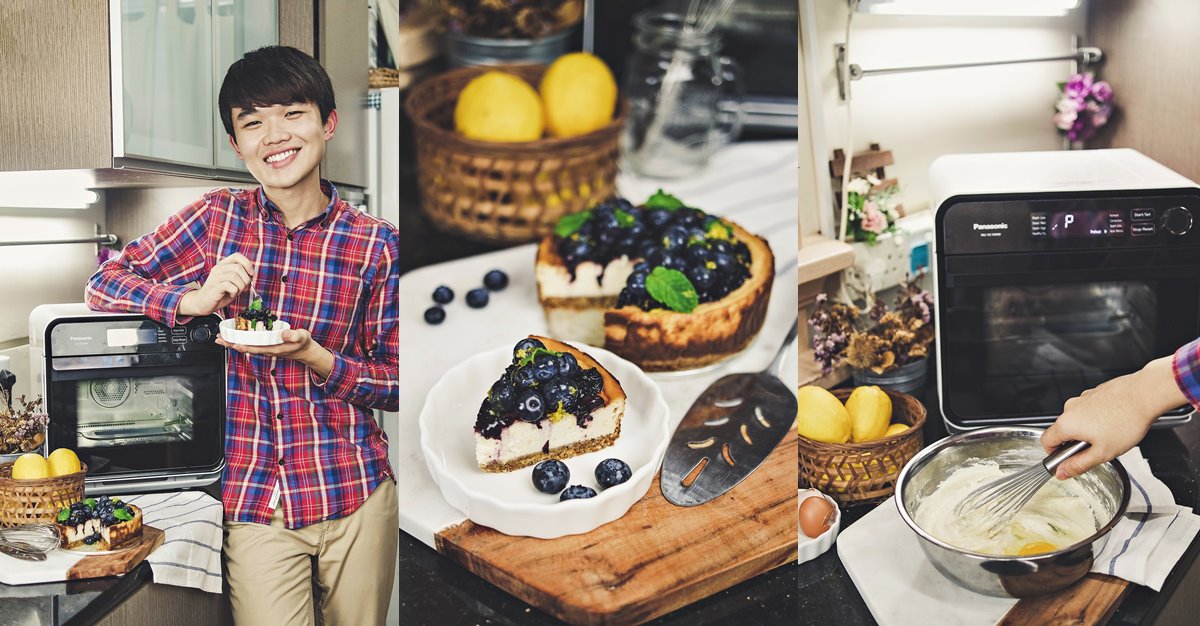 Honey Blueberry Cheesecake with Panasonic Cubie Oven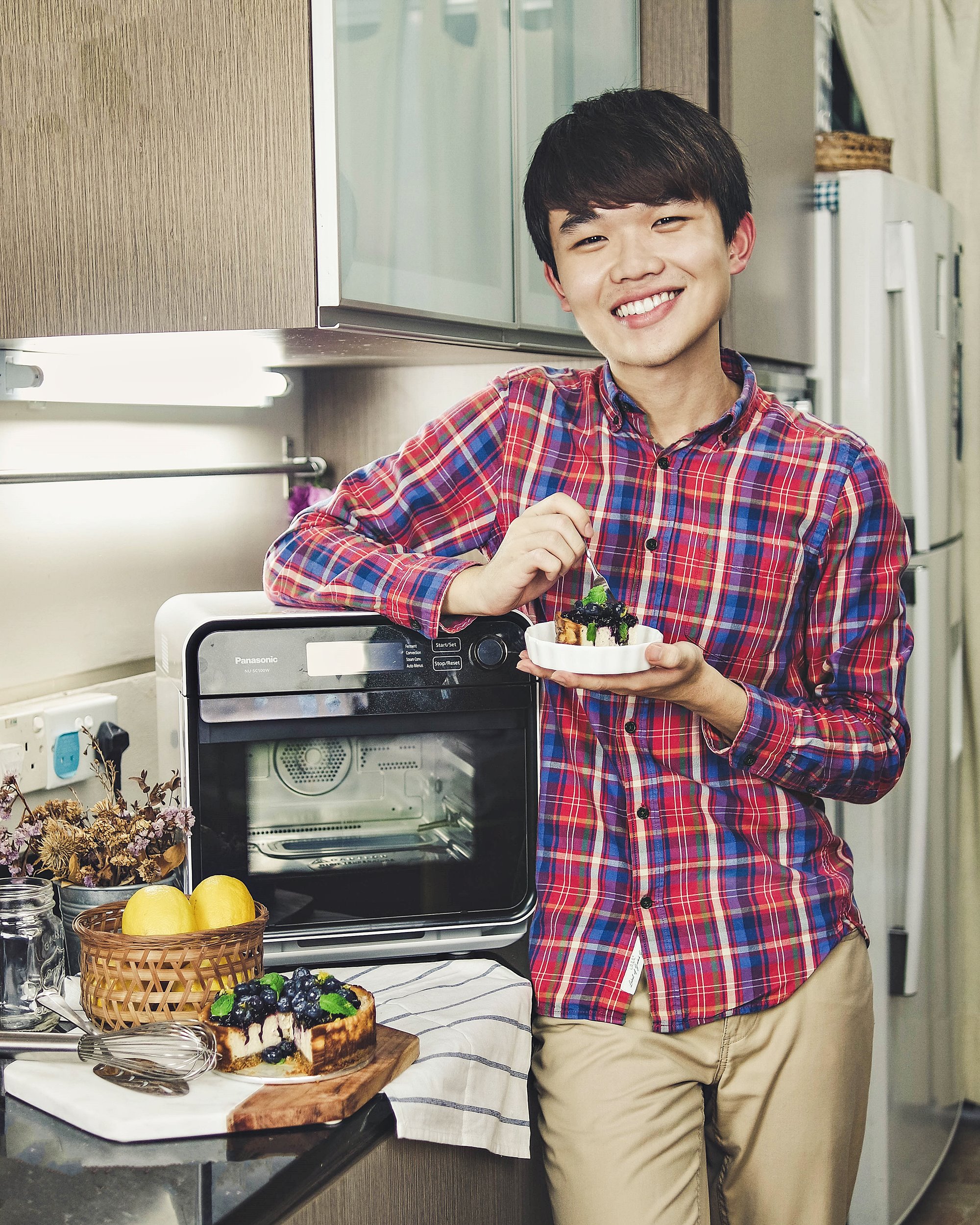 I recently learned about steam and bake cooking method and was amazed by the result. It's like how some recipe requires you to bake a cake in a waterbath. With the Panasonic Cubie Oven, you could do it more efficiently without the hassle and risk of burning yourself! There's a Combi-Steam and Convection Bake setting for you to use and I would certainly say it yield you great results. Cakes baked using this setting will give you a moist and soft interior while chickens are well roasted to golden brown on the outside and still remain moist and juicy on the inside.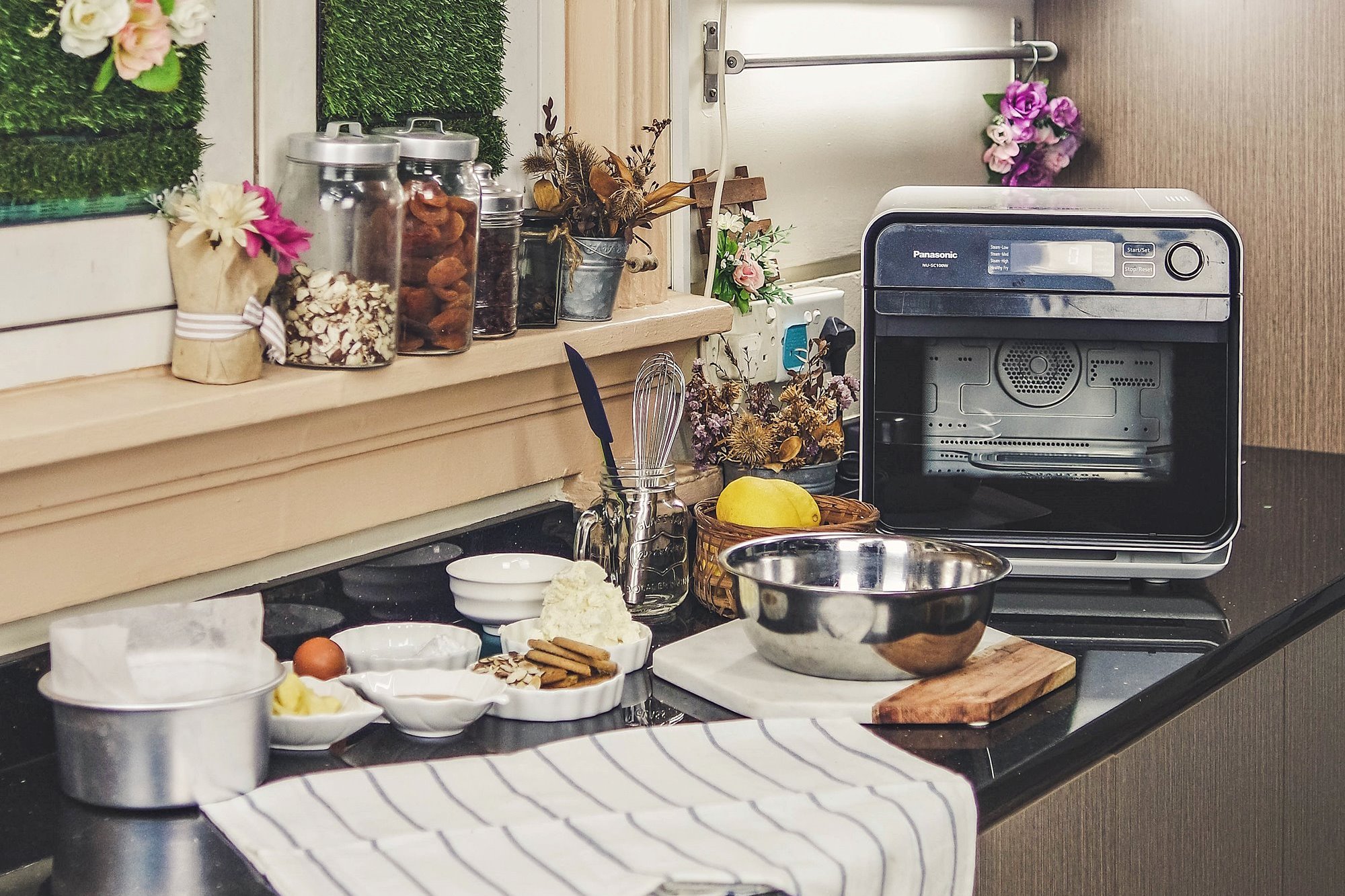 I wondered and told myself, "Why not we put this oven to a test by making a cheesecake?". A good Cheesecake recipe is important but the efficiency of an oven is even more important! If the temperature is inaccurate and there are lots of hot and cold spots, it will lead to a cracked cheesecake. Sometimes, the temperature inside so differs from what it stated on the dial that it will result in a very dry and crusty cheesecake. Nasty!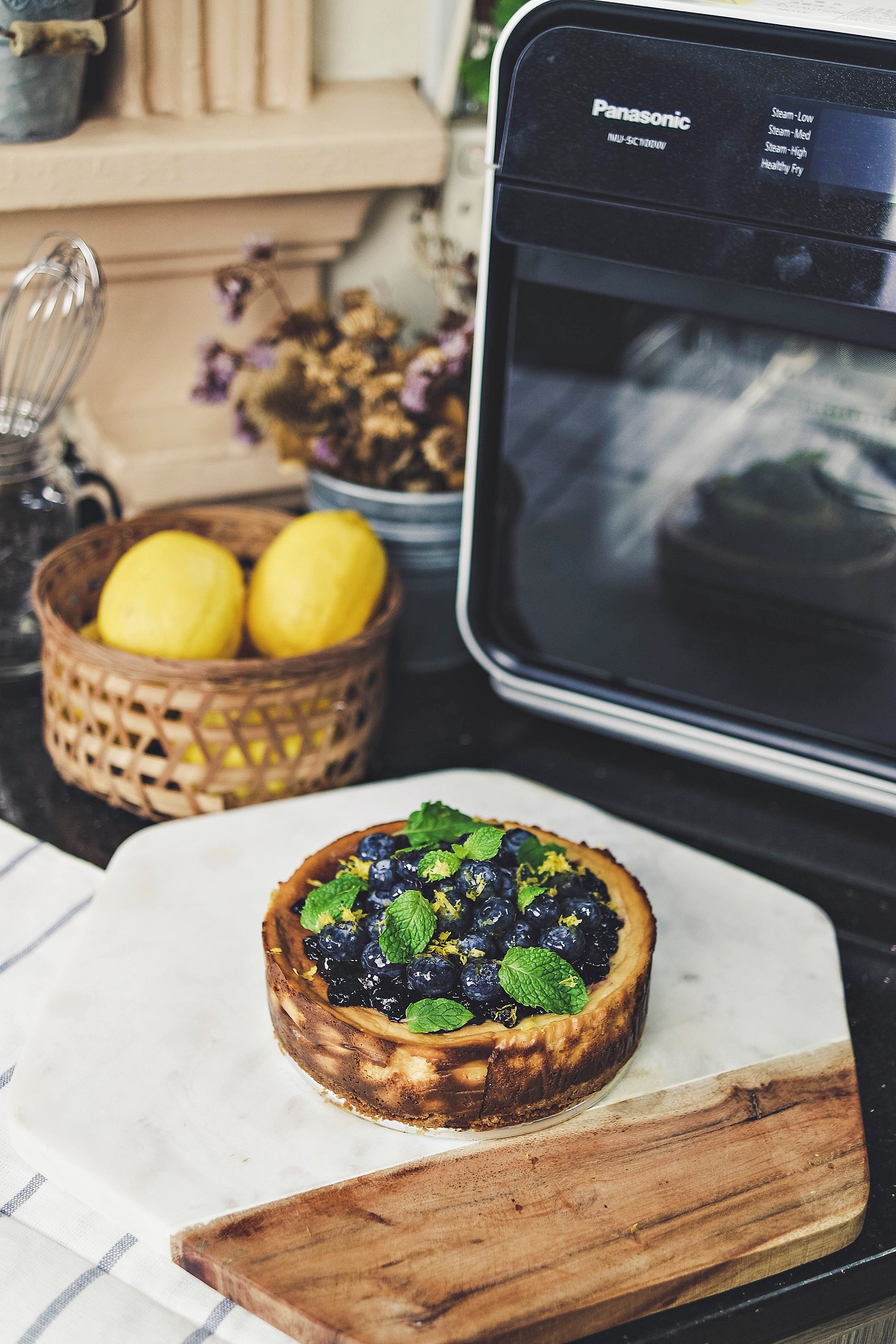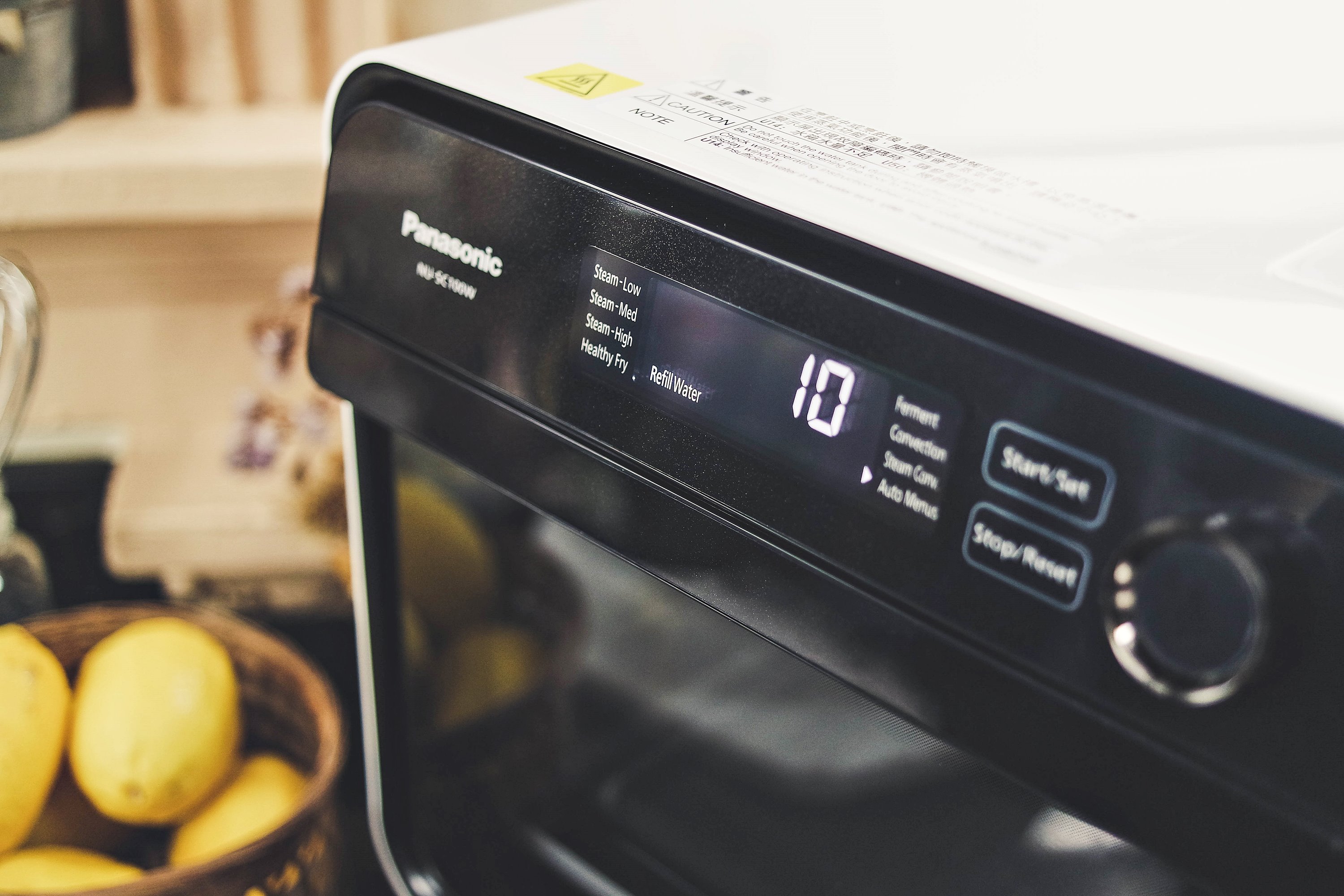 I'm surprised that they have a preset menu for a fuss-free cooking experience as you don't have to actually frustrated which mode or temperature to set. For cheesecake, the instruction menu told me to set the oven to number 10 in the auto menu mode. As you guys know, I would often advise you to preheat your oven before you start your recipe, right? Yet, I was flabbergasted that the oven actually preheats really quickly! I was just blitzing the biscuits for the base and it's already preheated to the desired level. Though it is small and compact, the oven is large enough to roast a chicken for the family. You could even steam two large fishes on two separate trays at one go!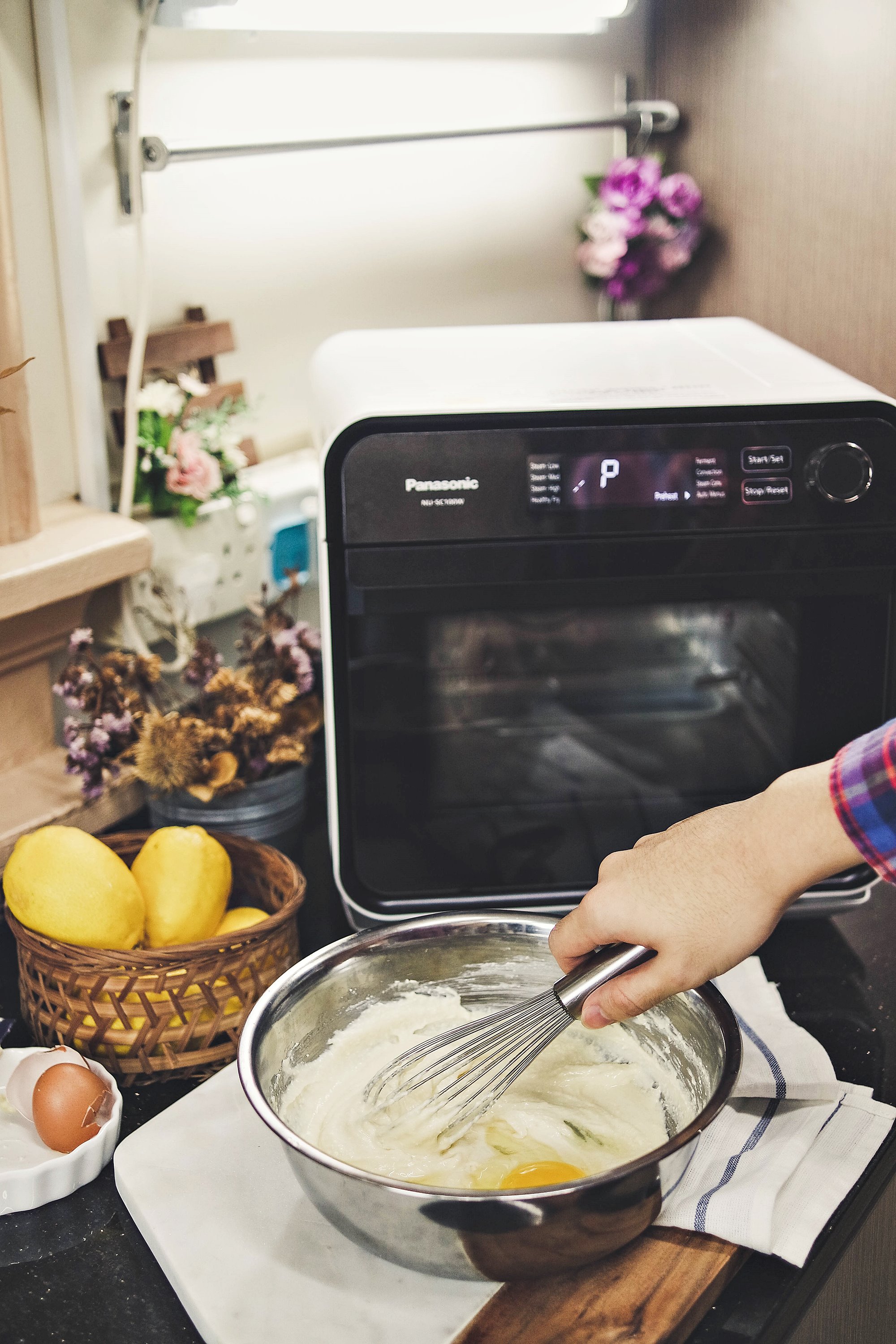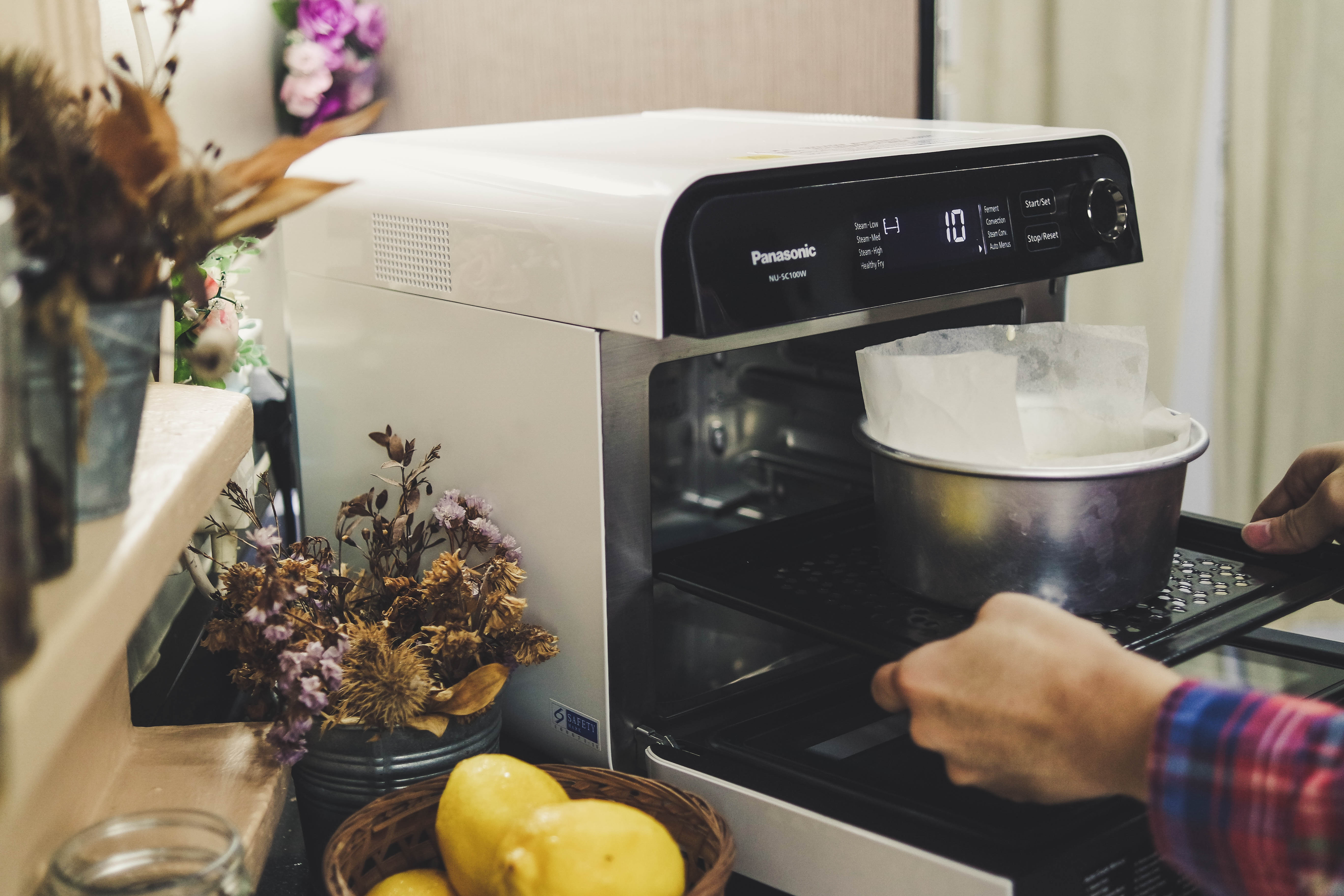 Once I mixed all my ingredients, off it goes into the oven! The oven automatically set the desired temperature and duration. As the mode uses steam and bakes function, it will automatically burst shots of steam into the cavity to ensure my cheesecake stays soft and moist. No waterbath, no fuss!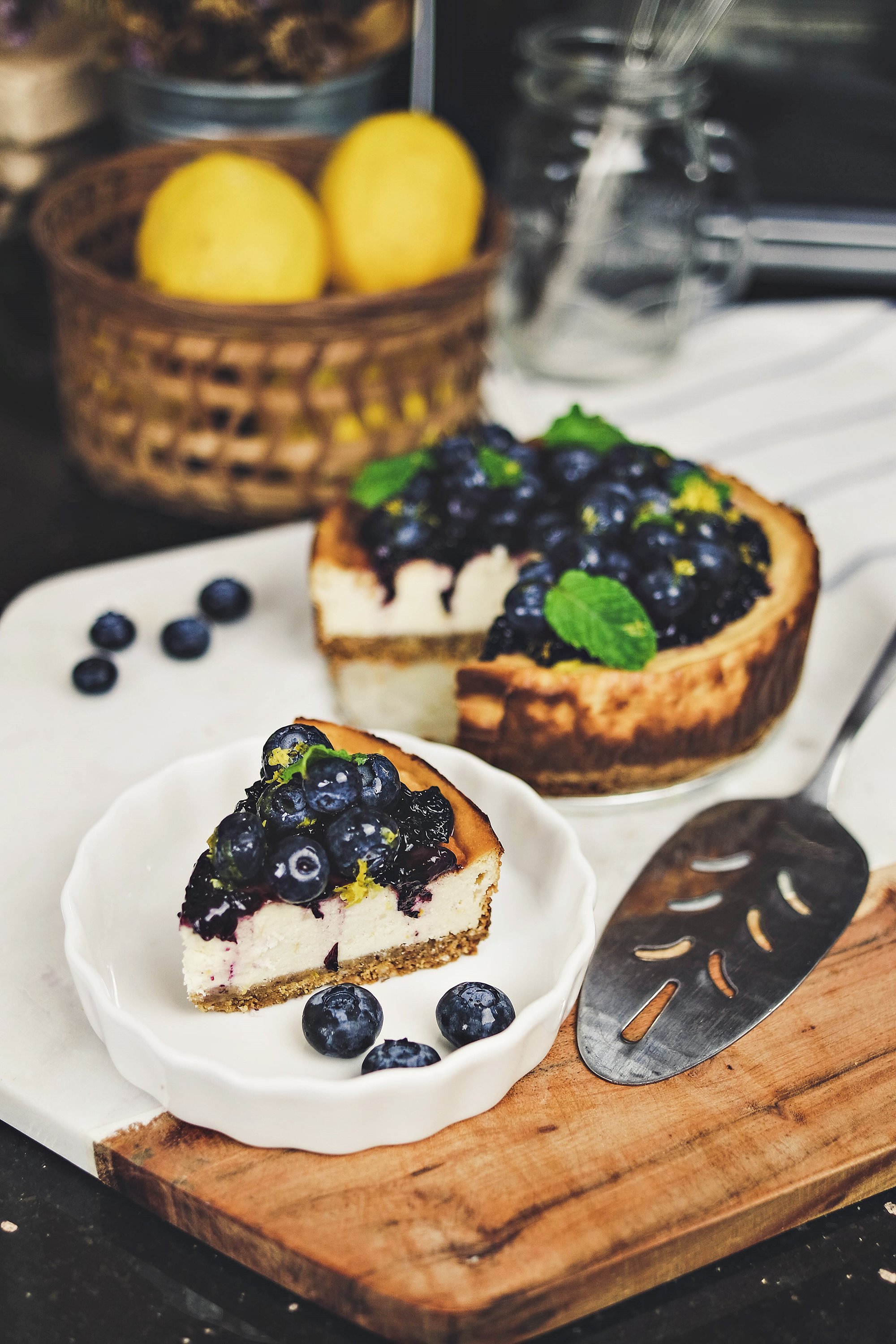 My Honey Blueberry Cheesecake recipe is easy to make and is special as compared to conventional recipes. The base uses toasted almonds and digestive biscuits to yield you a nutty fragrant aroma. While sugar is replaced with honey to give you a lovely deepen flavor. Lemon zest is also added to pair all the ingredients together and the result is stunningly lovely.
Look at it, doesn't it looks lovely? The sides ain't crusty and the inside remains soft and creamy. I like my cheesecake cold so I would suggest you to serve chilled!

Honey Blueberry Cheesecake
2017-12-13 15:40:31

one 6-inch round cake
Ingredients
70 grams of digestive biscuit
30 grams of toasted almond
40 grams of butter ,soften
200 grams of cream cheese, soften
45 grams of fine sugar
100 grams of plain yogurt
1 egg
1 tbsp cornstarch
Zest of one lemon
125 grams of blueberries
3 tbsp. of honey
1 tbsp. of water
Fresh blueberries, mint leaves to decorate
Fruit glaze
Instructions
Preheat the Panasonic Cubie Oven to number 10 using the auto menu.
Blitz toasted almonds, digestive biscuits and soften butter in a food processor until fine crumbs.
Press into a 6-inch round cake pan lined with parchment paper.
Put it into the fridge while you make your cheesecake
Beat honey and soften cream cheese until combined. Do not over whip.
Crack in one egg.
Drizzle in plain yogurt.
Stir in cornstarch and the zest of one lemon.
Transfer into your cake pan and put it into the oven.
Bake at a preset timing.
Let it cool with the door half open when the timer runs off.
Put it in the fridge to chill while you make your blueberry compote.
Cook blueberries, honey, and water until low heat in a pan until it thickens.
Let it cool and spread onto the cheesecake.
Decorate the cheesecake wit extra fresh blueberries, and mint leaves. You could glaze the fruit to make it shiny if you like.
Serve chilled
TheZongHan https://thezonghan.com/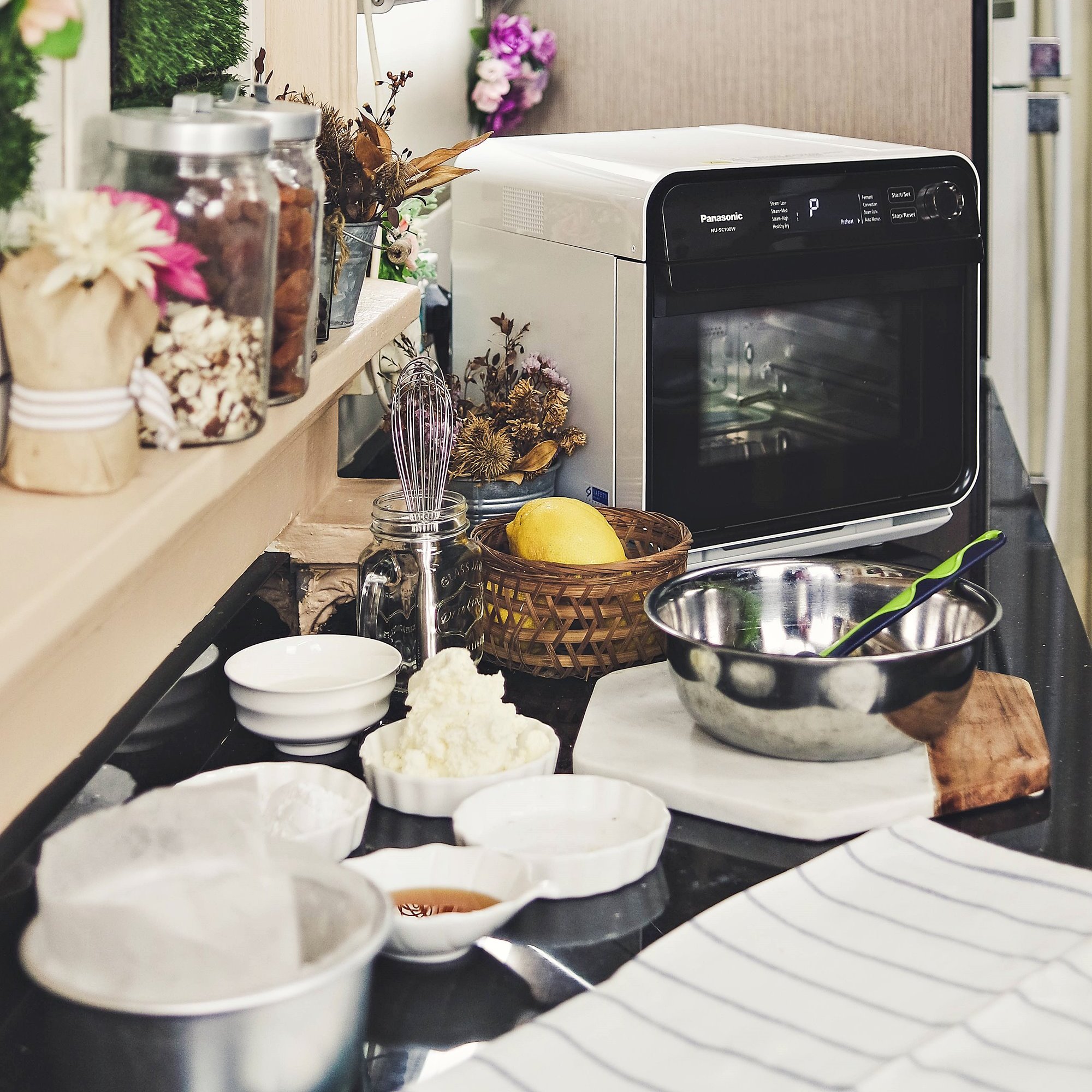 If you want to know more about the Panasonic Cubie Oven, make sure to click here.
This post is brought to you by Panasonic Singapore. Reviews about the oven is author's thought and perspective.