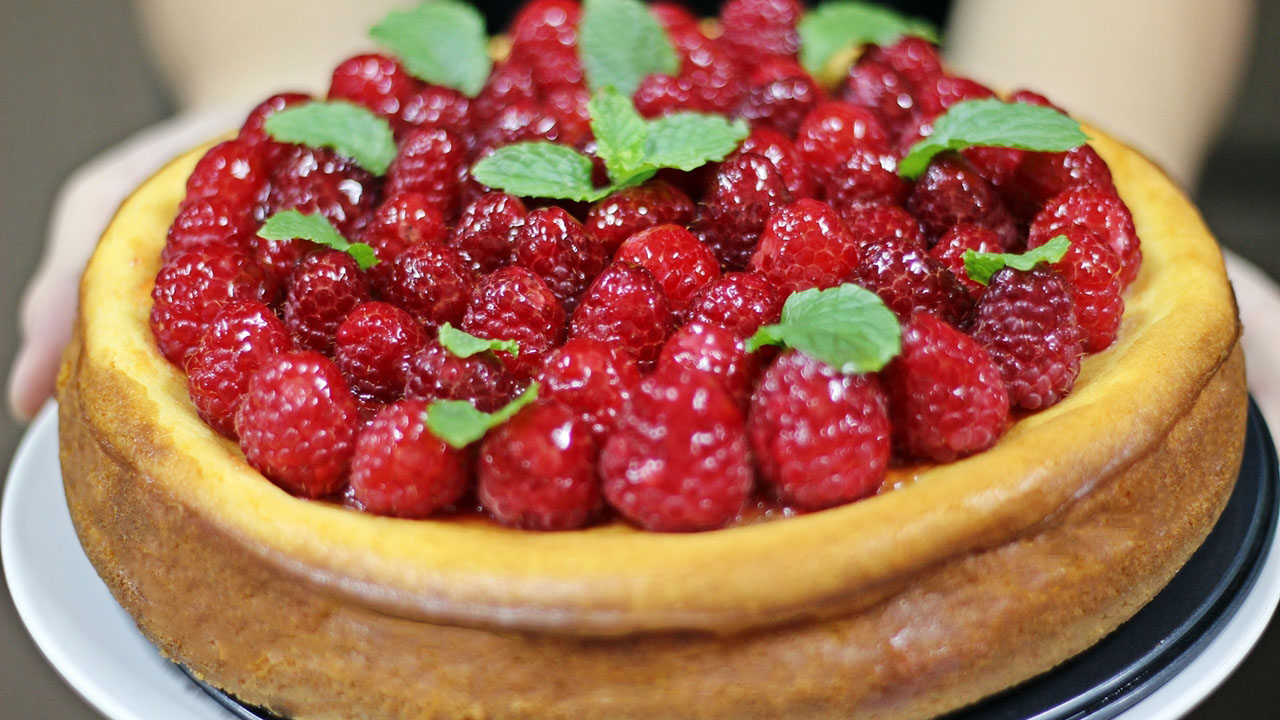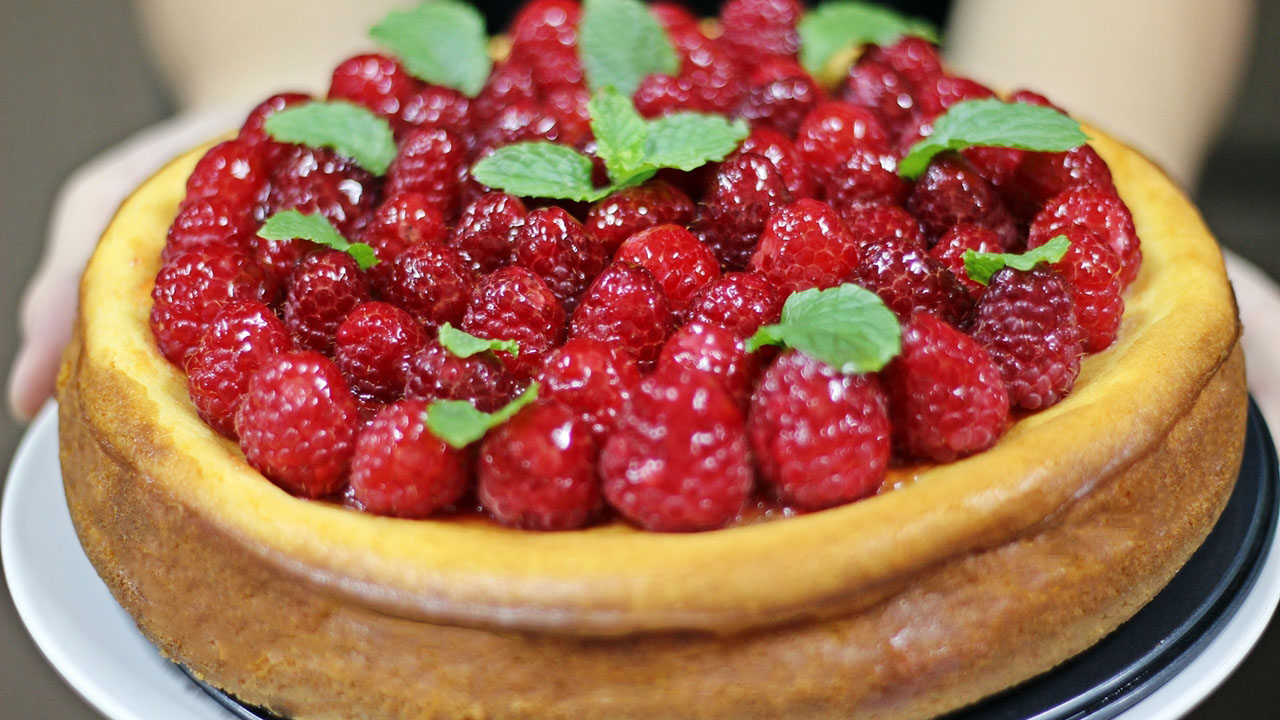 If you are looking for something impressive, this is a easy cheesecake recipe for you. Almost everybody loves cheesecake and it looks good!

Paired with my D-I-Y Cake Stand, it looks fabulous!

Look at those shiny raspberries! With some simple garnishing like adding mint leaves, it really brings the cake to a whole new level!

I love afternoon tea breaks! I often ask my friends to visit me so that we could have cakes together!

Cheesecake
2015-04-17 02:39:17

Serves 8
Makes one 8-inch spring form pan
Crust
200 grams of Digestive Biscuit
100 grams of unsalted butter, melted
1 tbsp. of white sugar
½ tsp. of salt
Cheesecake
700 grams of full-fat Cream Cheese, soften at room temp.
150 grams of white sugar
3 eggs
100 grams of unsalted butter, melted
2 tbsp. of plain flour
2 tsp. of vanilla extract
Topping
120 grams of raspberry jam
340 grams of raspberries
Fresh mint leaves
Glaze
1 tbsp. of Apricot preserve + 1 tbsp. water
Instructions
To make the base, blitz digestive biscuit, melted butter, sugar and salt together until it forms a sandy mixture.
Line and grease an 8-inch spring form pan. Transfer the mixture into the pan and press firmly. Put it in the fridge to set.
Preheat oven to 150C or 130C fan-forced.
Cream softened cream cheese and sugar until combine on medium low speed.
Add in eggs, one at a time.
Add in the rest of the ingredients, vanilla extract, plain flour and melted butter.
Mix on medium low speed until combined.
Transfer your cheese mixture into the chilled pan. Bake it in oven for 1 to 1 hour and 20 minutes. (It is normal if it cracks. Nobody is going to see because it is going to be covered)
Let it cool in the pan for at least 30 minutes, before removing it from the pan and let it cool in the fridge for few hours.
Microwave raspberry jam until it liquefied. Spread on top of the cheesecake. Garish with raspberries.
To make the glaze, strain apricot jam and water together. Brush it on the raspberries. Let it set in the fridge for a few hours before serving.
TheZongHan https://thezonghan.com/