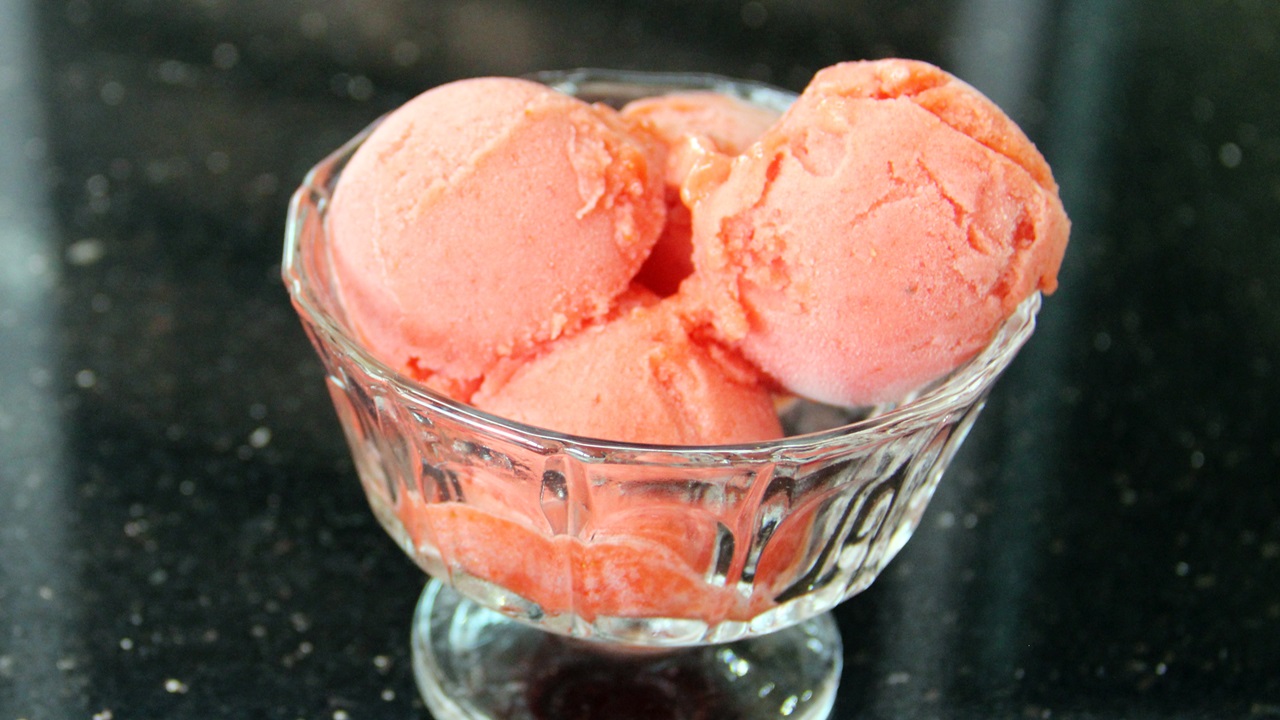 Strawberry Sorbet is a perfect treat on a hot summer's day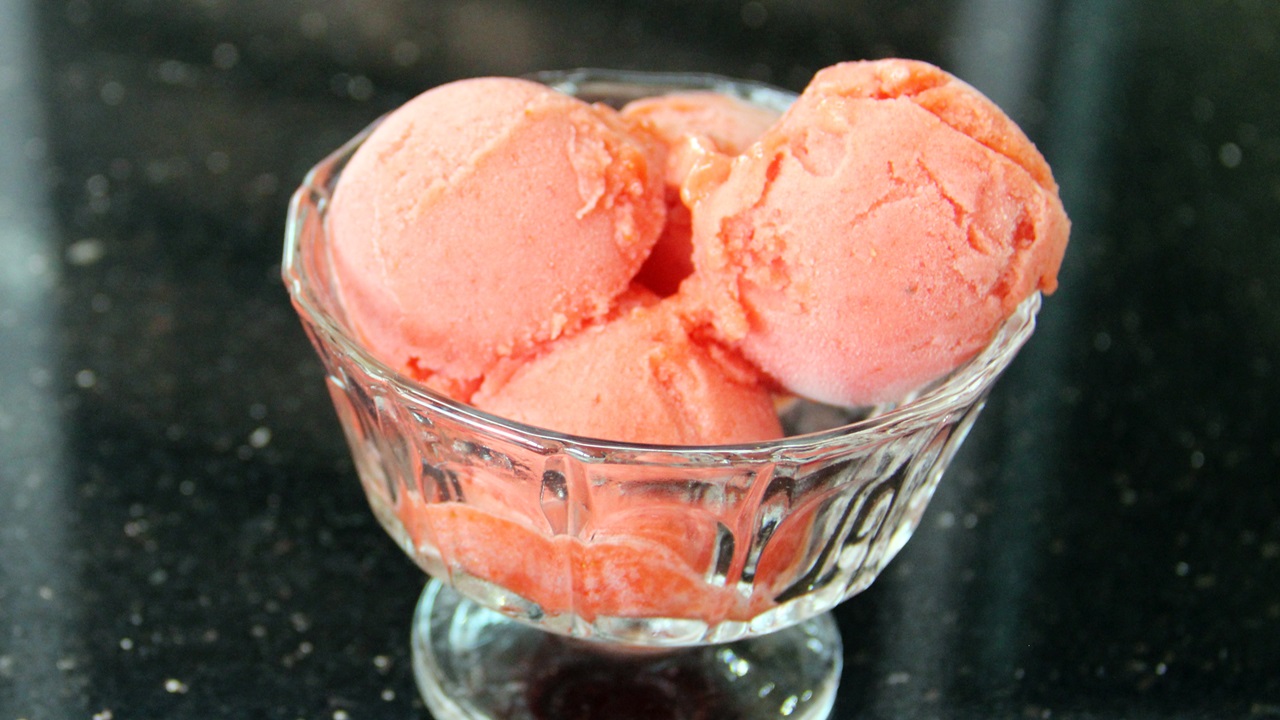 Strawberry Sorbet
2014-11-17 08:18:44

Serves 1
Ingredients
200 grams of strawberries
1 cup of water
½ of white sugar
Squeeze of half lemon juice
Instructions
Place the water and sugar in a saucepan over a low heat until the sugar has dissolved. Leave to cool
Puree the strawberry and lemon juice in a blender.
Add in sugar water to the strawberry mixture and leave in the fridge to cool.
Churn the mixture in an ice-cream machine or put it into a mold.
Transfer into a container and freeze till harden.
TheZongHan https://thezonghan.com/