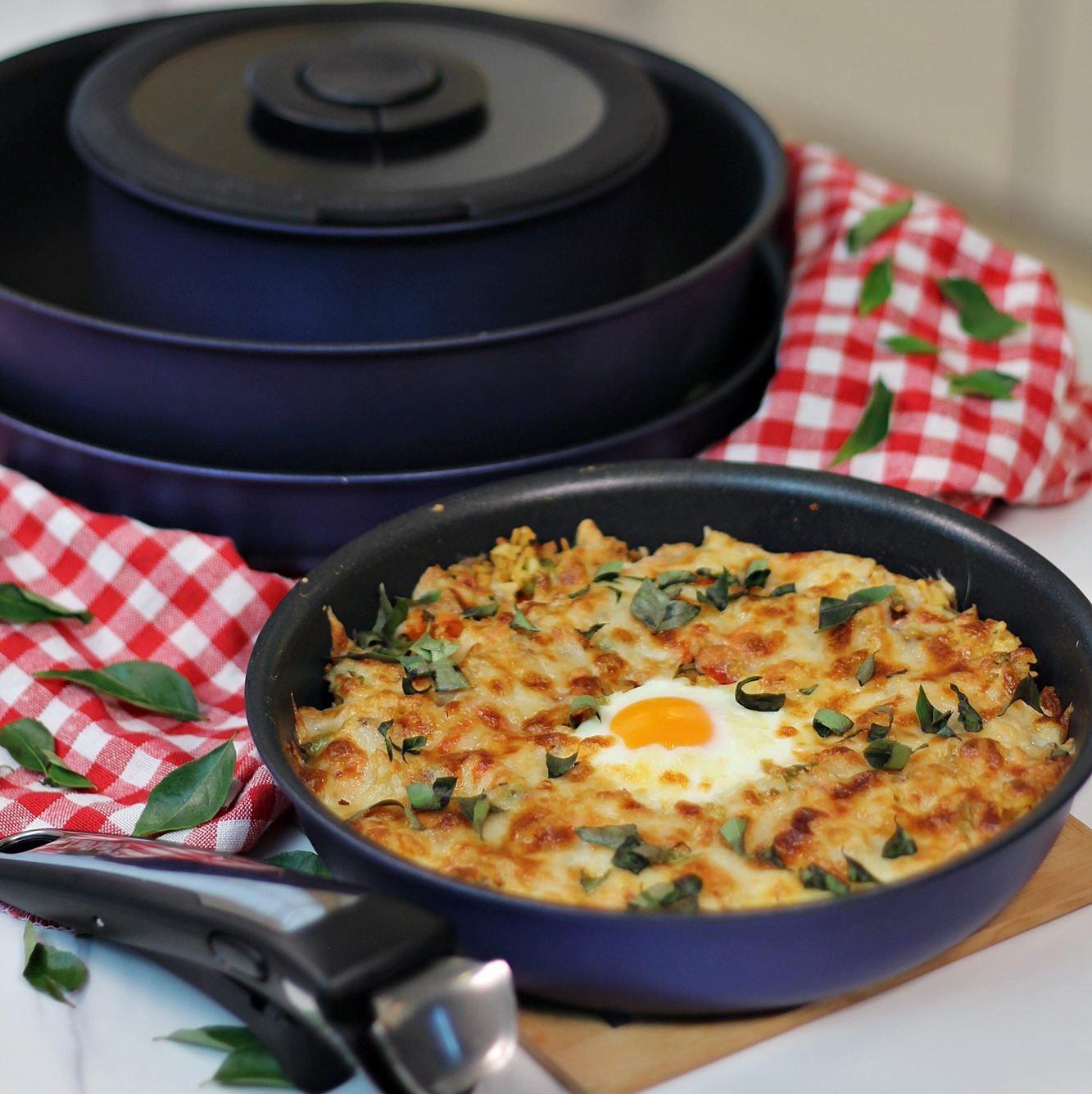 Curry Baked Rice with Tefal Ingenio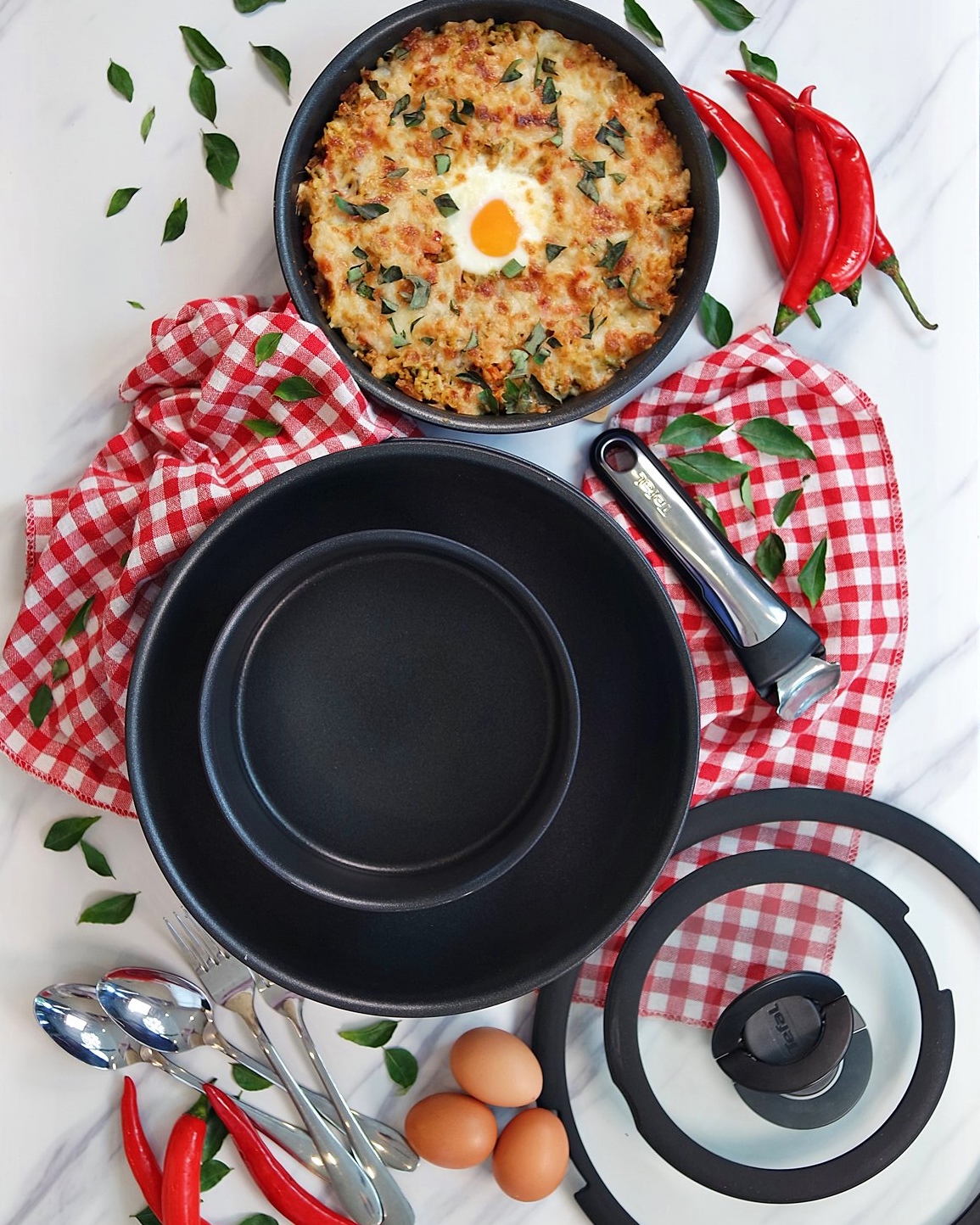 It's weekday evening, you want something quick and simple. Nothing too fancy, but not too shabby. Whether it's just for just you and your partner, or you have asked a friend or two who stays nearby to come by after work for chitchat session, this baked rice recipe will sure be ready in under 30 minutes.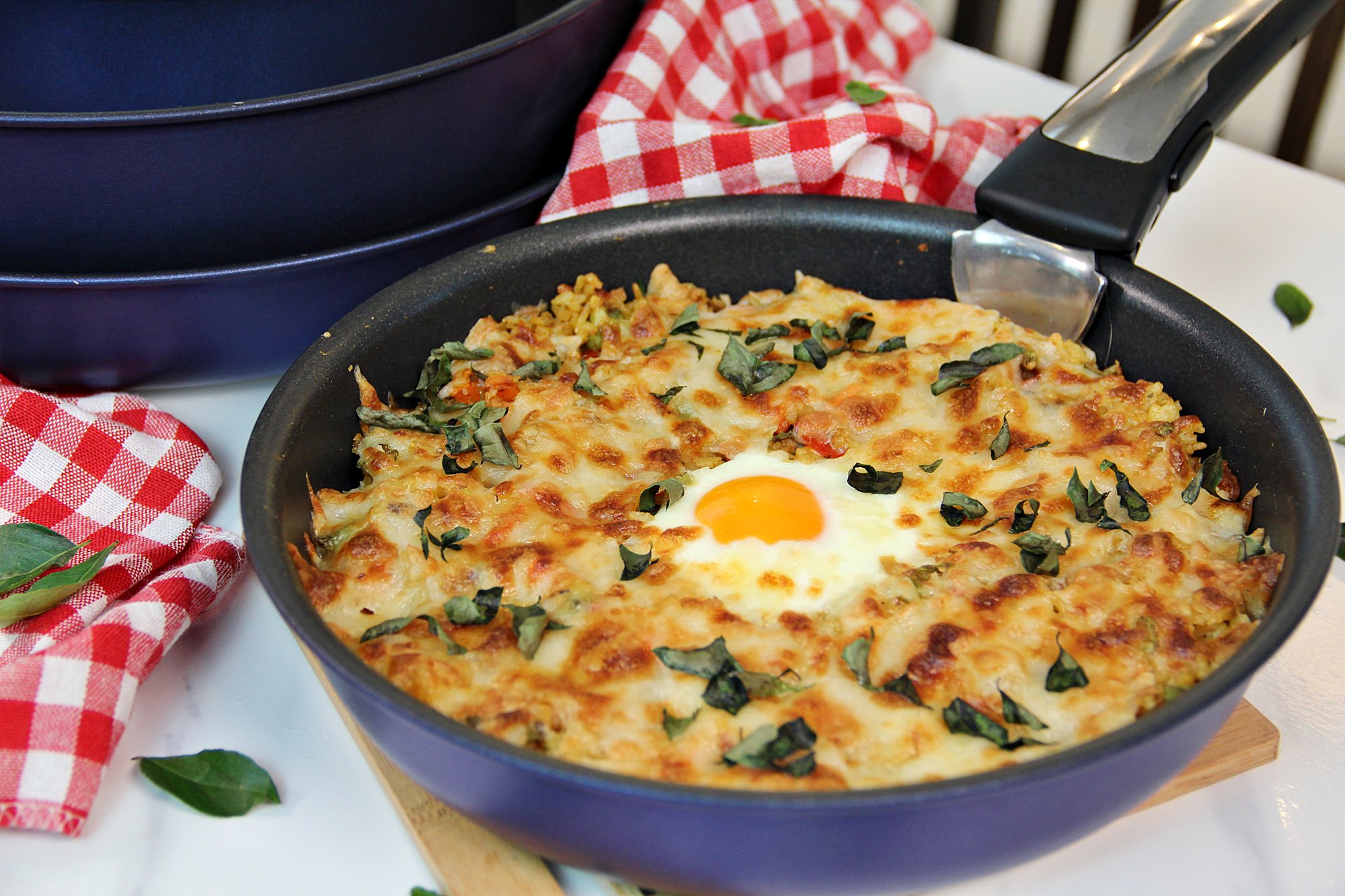 The key ingredient to this recipe is actually the curry paste. Not only it has species in it, but it also contains garlic and onion, allowing you to skip the process of chopping those up. Any brand of the curry paste is fine, go with what you prefer and adjust the flavour accordingly to your spicy level. For me, I enjoy making it from scratch. What I usually do is to blitz up some curry powder along with curry leaves, dried chilis, garlic, onion, ginger, cinnamon powder, salt, pepper, soy sauce and a drizzle of vegetable oil to emulsify everything into a smooth paste and stick it into the fridge. It's super convenient when your curry cravings kick in or when you have an unexpected guest to impress.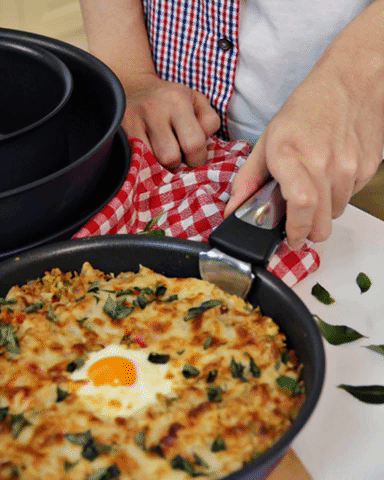 For versatility, I used one of my Tefal Ingenio pans for this recipe. From stir-frying to baking to serving, I have only used one pan, saving me some time and effort when cleaning up later on. That's the great thing about Tefal Ingenio, it can be used on the hob, in the oven, as a serving plate for a dish and even store leftover food into the fridge.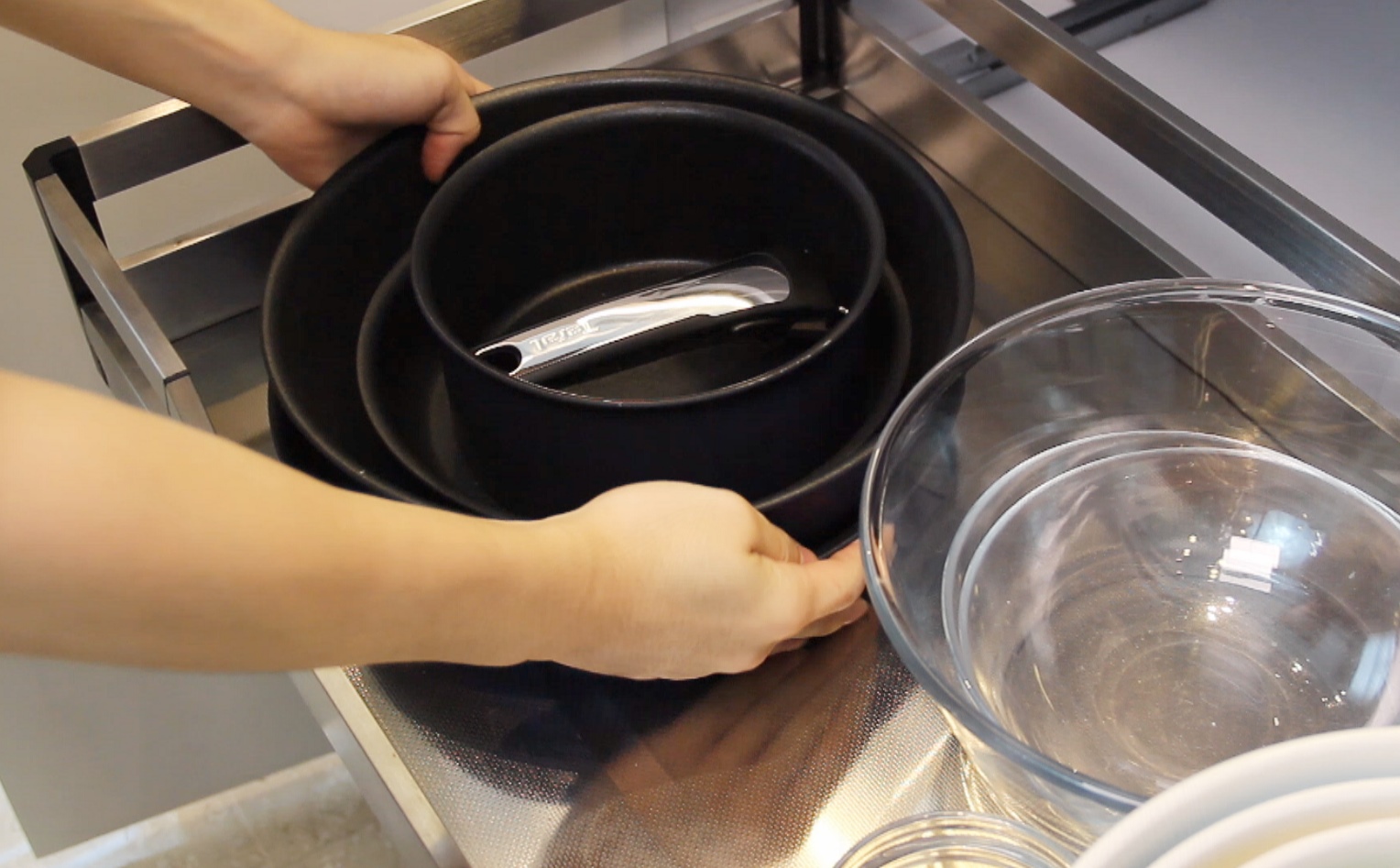 Each Ingenio set comes with a removable handle which is used across all the pans. And since there is no handle sticking out when you are not using, you could store the pans away easily by stacking it up and tucking it away in a corner of your cabinet.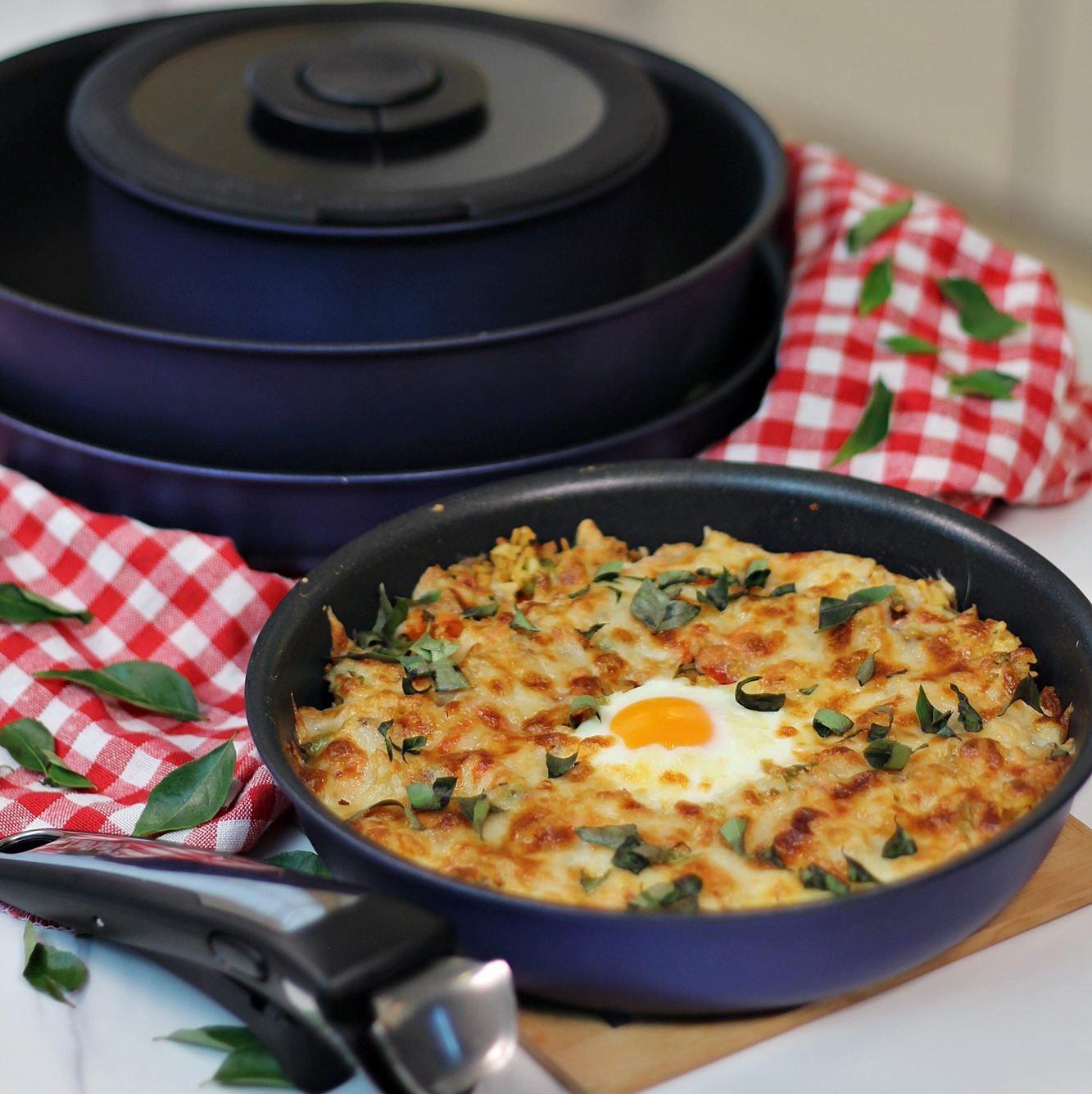 I finished it off with an egg in the centre of the baked rice. It's a simple way to bring the dish up a notch.
Click here to get your 15% discount on selected Tefal Ingenio products!
Curry Baked Rice
Ingredients
2

cups

of cooked rice

75

grams

of carrots

chopped

65

grams

of long bean

chopped

1

large chili

deseeded and thinly sliced

1

25 grams tau pok, thinly sliced

30

grams

of curry paste

50

ml

of coconut milk

30

ml

of water

150

grams

of pizza topping cheese

Salt and mushroom powder seasoning

Sprinkle of curry leaves
Instructions
Preheat your oven's boiler to 200C.

In a non-stick frying pan, heat up some vegetable oil on medium low heat and add in the curry paste. Stir fry for a minute until the spice is fragrant and aromatic.

Next, stir in some vegetables, chopped carrots, large chili, and long beans. Cook for a few minutes until the vegetable is evenly coated with the paste.

If you want, you could add in your favourite ingredients, like chicken, tofu, peas and seafoods.

Scatter in some thinly sliced tau pok and give it a quick stir before adding your cooked rice.

Season it with some salt and mushroom powder seasoning.

Once you are done, drizzle in coconut milk and water. The fragrant of the coconut milk will instantly hit you and it smells so good!

Stir-fry for a few more minutes until the rice soaks up the liquid. Crack in an egg in the middle and sprinkle pizza topping cheese over the pan.

Transfer the pan to the oven and detach the handle. Bake it until the cheese is evenly melted and golden brown.

Remove the pan from the oven by attaching the handle back to the pan and serve immediately.

Sprinkle some chopped curry leaves when you serve.
This recipe is brought to you by Tefal Singapore