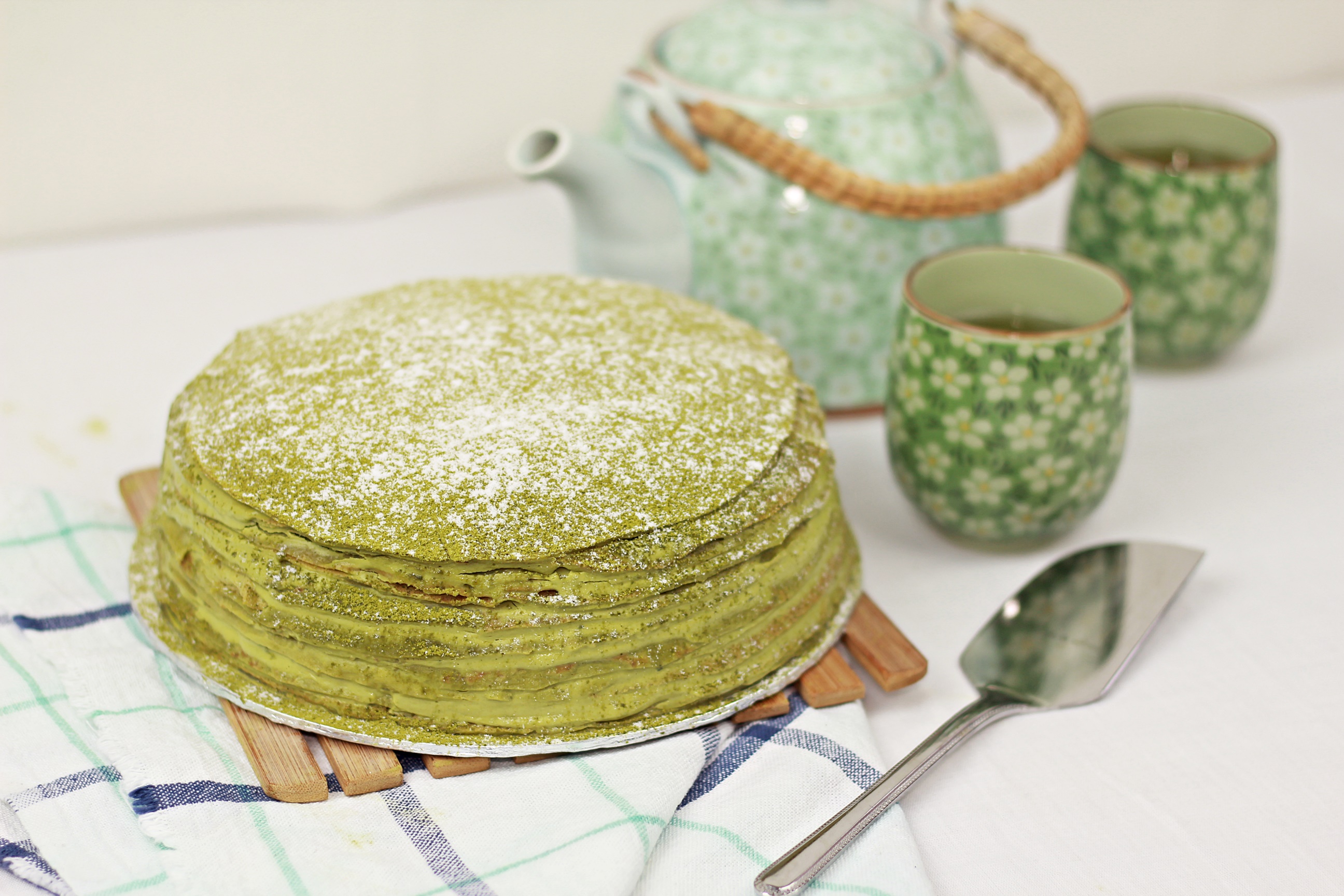 Matcha Mille Crepe Cake (抹茶ミルクレープの作り方)

Matcha Mille Crepe Cake! This is so good! I love Matcha so much. It is so so tasty!

This is a very impressive cake, yet making Mille Crepe Cake is actually very simple.

Look at those lovely layers! Layered with cream, it is very creamy and refreshing when you bite onto it. You don't need an oven to make this, great for people who wants to bake but don't have one.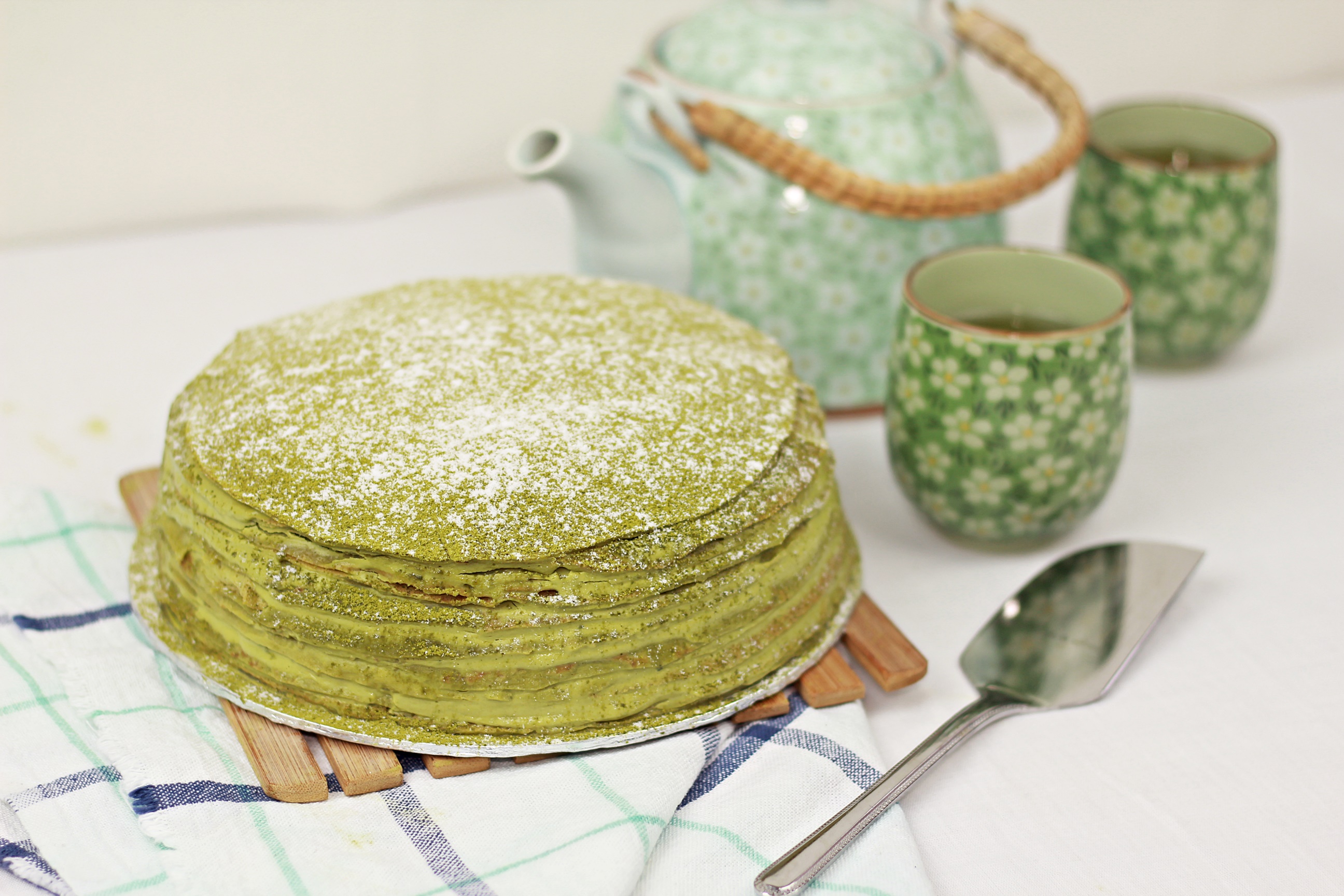 I had it when my sister got me some of these when she was in town. It was a bombed so I decided to recreate it. It is something special so I decided to put it as one of my Christmas Recipes for 2015.

Do get good quality Matcha powder! Obviously, don't get it from RedMan/PhoonHuat. Theirs was really bad.
Anyway, if you haven't check out my previous post about my Peppermint White Chocolate Brownie. There is a Christmas Giveaway with MiniJon, be sure to participate! Giveaway ends on 16 Dec 2015.

Matcha Mille Crepe Cake
2015-12-14 10:29:46

Serves 8
Crepe
3 eggs
(45ml) 3 tbsp. of vegetable oil
(750ml) 3 cups of milk
¼ tsp. of salt
1 tsp. of vanilla extract
(250 grams) 2 cups of plain flour
2 tbsp. of matcha powder
(75 grams) 6 tbsp. of white sugar
Matcha Cream
(690ml) 2 ¾ cups of whipping cream
(165 grams) ½ cup + 2 tbsp. of white sugar
2 ½ tbsp. of matcha powder
Matcha powder and icing sugar to dust
To make the crepe
Blend all the ingredients together until smooth.
Let it rest in the fridge for 30 minutes.
Preheat a nonstick frying pan with a light coating of oil on medium low heat.
Add in about 1/3 of a measuring cup worth of batter and swirl the pan.
Once the batter is dry and the edges starts to brown, flip the crepe immediately.
Let it cook for another 10 to 15 seconds and transfer into a platter to cool. Repeat until finished.
You will have around 16 to 20 pieces.
Let it cool completely.
Once cooled, use a smaller plate as a guide and cut off excess crepes so that it will look neater later.
Whip chilled whipping cream, sugar, and sifted matcha powder until stiff peaks.
Transfer into a chilled bowl so that your cream can remain cold while you layer them together.
To assemble them, spread a good amount of cream evenly. Cover with another crepe on top. Repeat until you finished layering.
Carefully let it chill in the fridge for at least 3 hours.
Dust with some matcha powder. (Since it's Christmas, I will also dust some icing sugar as snow)
Cut and serve.
TheZongHan https://thezonghan.com/