Peppermint White Chocolate Brownie (Giveaway with MiniJon)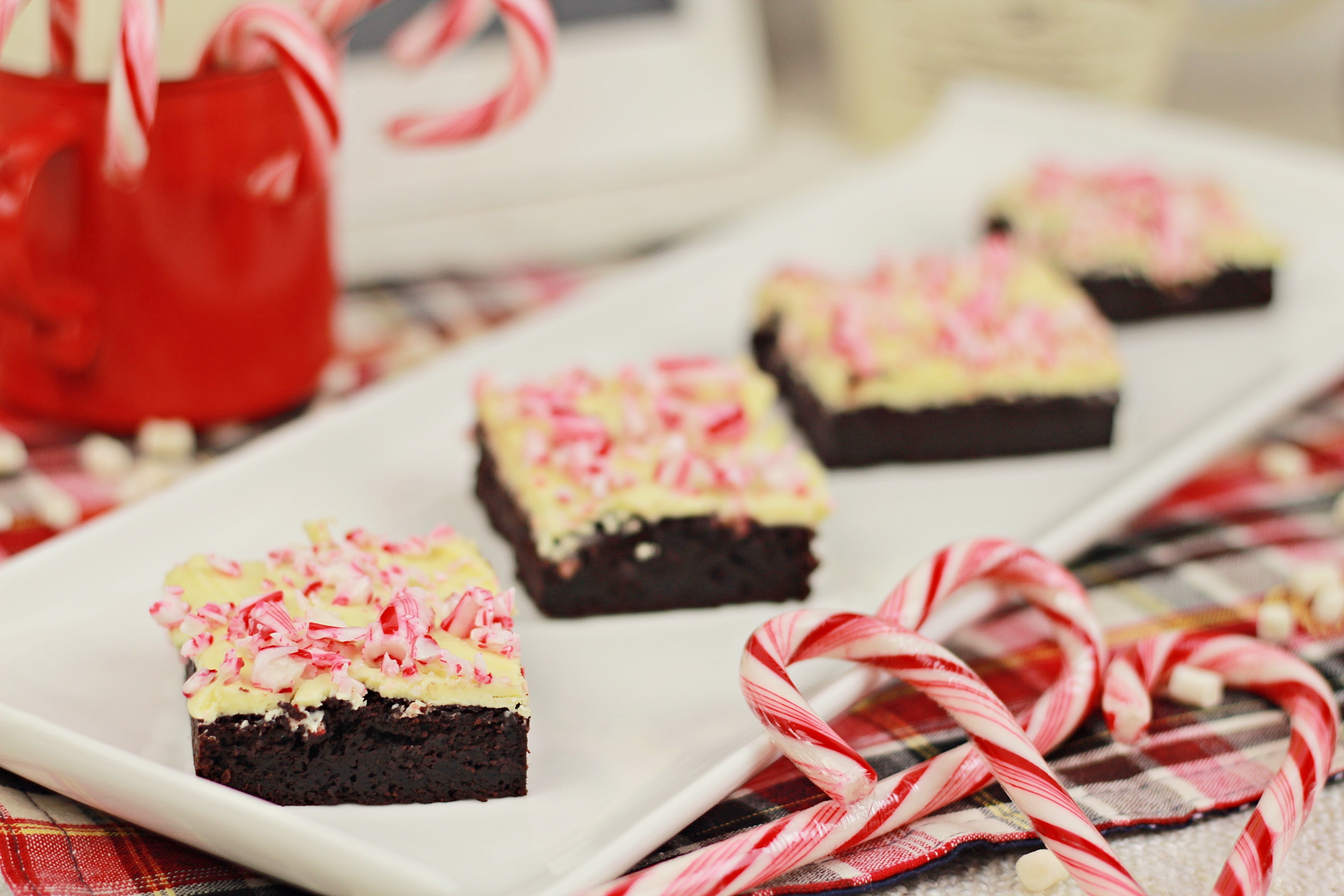 For my 2nd Christmas recipe this year, I will be sharing with you guys my Peppermint White Chocolate Brownie! It is always nice to have good brownies during Christmas season. I will also be collaborating with MiniJon and we will do a giveaway. So stay tuned until the end!

Dense fudgy brownie with peppermint-flavored white chocolate and candy. This is so good. Honestly, I had three of these! Yup, I don't lie.

Super super easy to make. For the brownie is all-in-one bowl method, where you just dump everything together and mix. Once baked, spread some melted white chocolate flavored with peppermint extract and sprinkle some crushed candy. The rest is history.


I will be collaborating with MiniJon where he will create the miniature version of this brownie. Ain't they looked lovely?
Do check out his online store for his Handmade Food Miniatures to Wear and Collect and his Instragram account.


Peppermint White Chocolate Brownie
2015-12-05 15:06:27

Serves 9
Make one 7-inch square pan
Brownie
(1/4 cup) 65 grams of unsalted butter, melted
(½ cup) 125 grams of fat-free Set yogurt (or Greek yogurt)
(1 cup) 250 grams of light brown sugar
2 eggs
(1/2 cup) 60 grams of plain flour
(1/2 cup) 60 grams of unsweetened cocoa powder
1 teaspoon vanilla extract
1/8 tsp. of salt
Topping
150 grams of melted white chocolate
¼ tsp. peppermint extract
Crushed peppermint candy
Instructions
Preheat oven to 170 C or 150C fan-forced.
Mix in all the ingredients together.
Transfer into 7-inch square pan lined with parchment paper.
Bake it in the oven for 25 to 30 minutes.
Let it cool completely.
Mix melted white chocolate and peppermint extract together.
Spread white chocolate evenly onto the brownie.
Sprinkle crushed peppermint candy. Cut and serve. You may serve it chilled.
TheZongHan https://thezonghan.com/

If you want to get his other products, do code "XMASSPECIAL" for 10% off your order. Valid till 26 December 2015 only
Giveaway (CLOSED):
To enter, please follow the steps below.
Step 1:
Subscribe to ZaTaYaYummy on Youtube.
Step 2:
Follow ZaTaYaYummy (@ZaTaYaYummy) on Instagram. (Click on the Instagram button below and click "Follow." If you don't have Instagram, skip this step.)


Step 3:
Fill in the form below.
Giveaway ends on 16 December 2015. Open worldwide. Only for ZaTaYaYummy's Youtube subscribers.
By entering into this giveaway, you are automatically subscribed to the newsletter for new giveaways, recipes, and more. If you don't want to receive the newsletter, you may unsubscribe it.