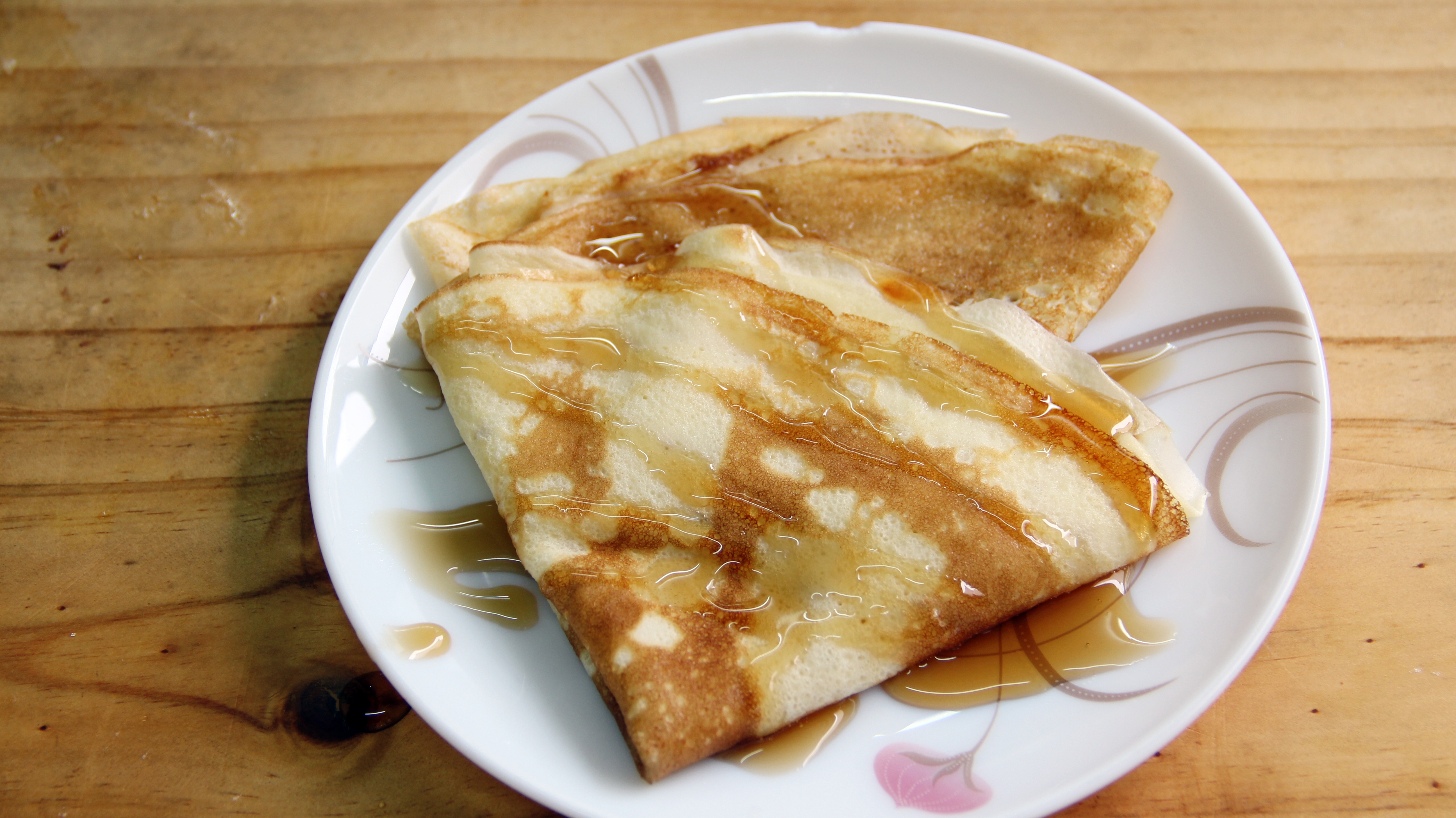 Crepes
2014-11-12 06:39:18

Serves 6
Wet ingredients
1 egg
15 ml of melted butter
220 ml of milk
A few drops of vanilla extract
Dry ingredients
85 grams of plain flour
1 tsp of white sugar (for sweet crepes)
Instructions
In a blender, add in all the wet ingredients first than the dry ingredients.
Give a few pulse and blend for 10 seconds.
Make sure you give a few good scrape, making sure there is no flour lying around.
Blend for another 20 second.
Let the batter sit for 45 minutes.
In a non-stick skillet pan, greased the pan with some oil on medium heat.
Once the pan is hot, add in ¼ cup of batter into the pan, swirl the pan around to make sure the batter is spread evenly. (Depending on your pan, the amount of batter maybe differs so please watch out.)
The side of the crepe will start to brown and the batter will start to look dry. This is the time to flip the crepe over. Loosen the crepe and flip using a spatula.
Cook for another 20 seconds and transfer into a plate.
Repeat until all batter have been used up.
Fill in your favorite type of filling and wrap it.
Filling
Lemon + Sugar
Nutella
Peanut Butter
Nutella + Strawberry + Banana
Whipped Cream + Strawberry
Maple Syrup
Rasberry Jam
Banana + Peanut Butter
Ice Cream on top
TheZongHan https://thezonghan.com/