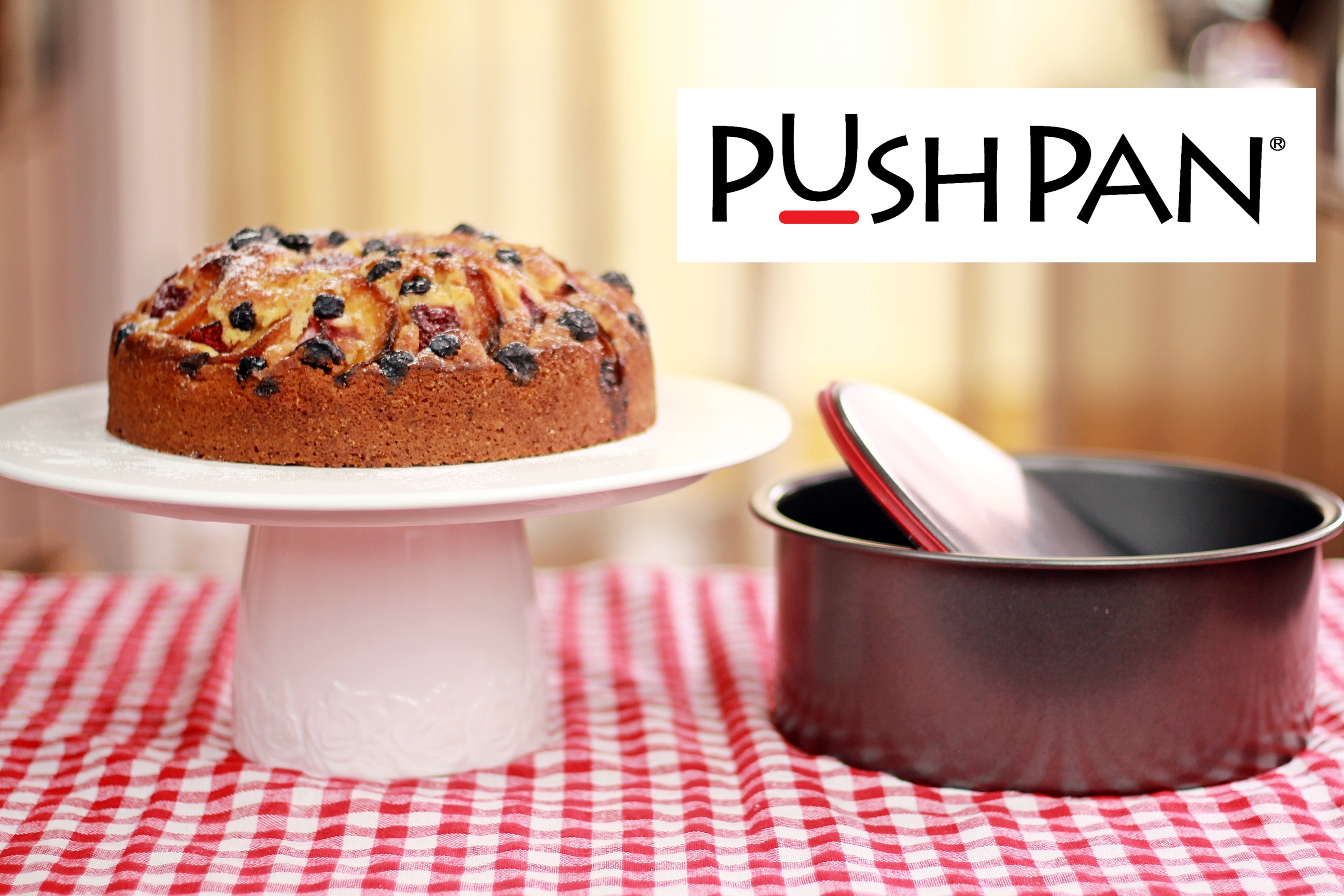 (Giveaway 1) Fruit Pastry Cake with PushPan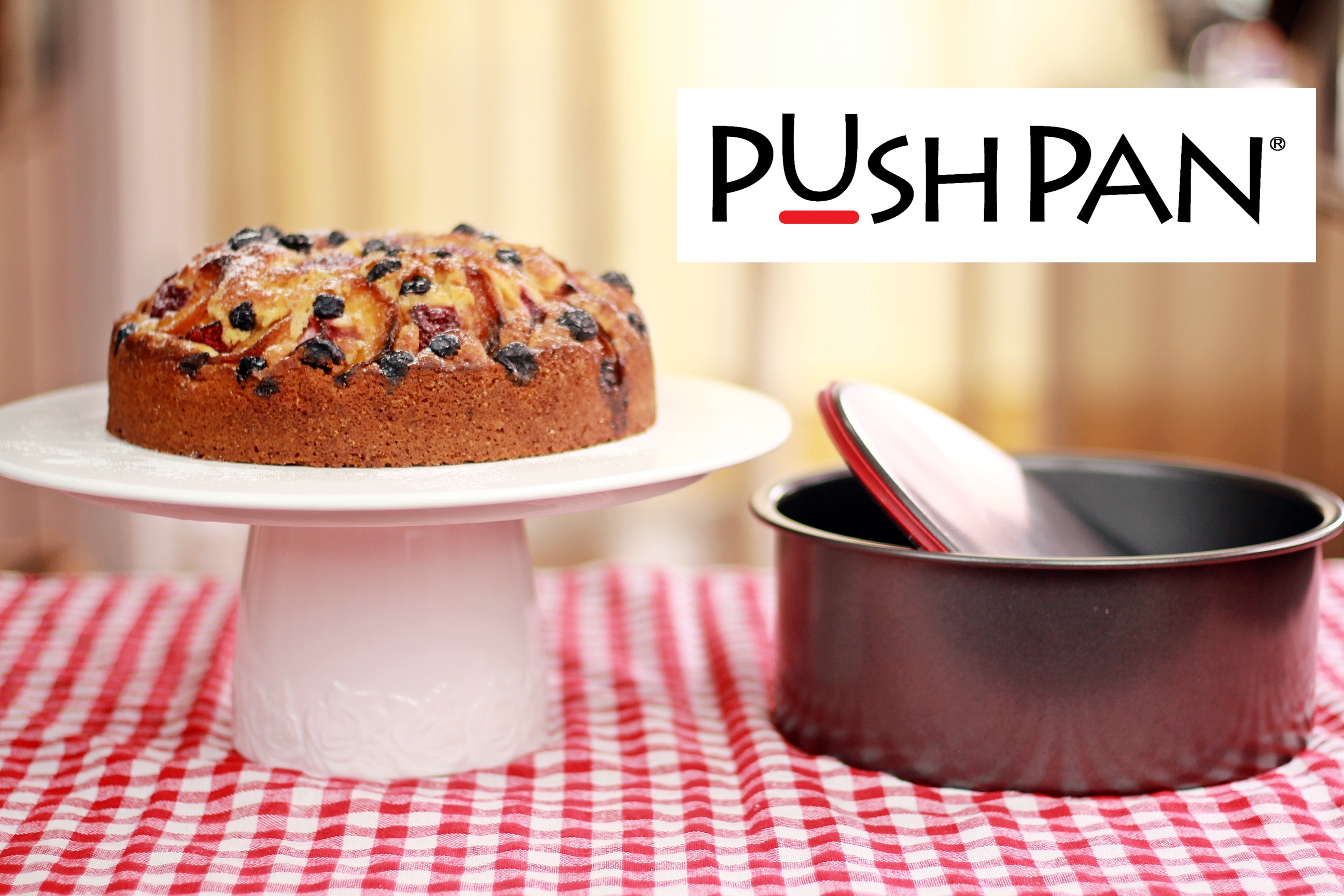 I love a good coffee cake. A coffee cake means a cake that goes well with a cup of coffee. Isn't such a beauty when you add some sliced fruits on top of it?
Today's recipe will be, Fruit Pastry Cake with PushPan. I have used PushPan tin for this recipe and I can tell you, releasing the cake was a breeze.

As you guys have known already, I don't fancy frosted cake. I like classic old butter cake or simply just plain.
A delicious classic butter cake, with a hint of sweet almond and a generous amount of fresh fruits scattered on top of the cake. Finish with a dusting of icing sugar before serving. Give me a slice and I'm ready!

Look at those lovely fresh strawberries I have picked. I went to Perth last week and went to strawberry picking. I was lucky enough to be able to harvest as the season for strawberry has just only started there.
There's a giveaway at the end of this blog post, so stay tuned.


Look at how easy I remove the cake from the tin with PushPan. PushPan is a high-quality loose-based cake pan that is 100% watertight and leak-proof due to its integrated silicone seal on the edge of the loose base. it is especially great of you are baking a cheesecake in a water bath without the need of wrapping aluminum foil around it.
Kitchenary is kind enough to giveaway to my followers one 8-inch PushPan Tin and one Tovolo Spatula.
Giveaway details at the end of this post.
* This giveaway is opened to Singapore citizens and all people residing in Singapore. An eligible participant must be an individual and agree to abide by these terms and conditions. Entry to this competition is free.
*Each user is only entitled to have one entry in this giveaway. Follow the instructions by liking and following on various social media platforms to increase the chances of winning.

The contest has already ended. Congrats to Fonteyn Leow for winning the first giveaway! She has won a PushPan tin and a Tovolo spatula worth up to $80.
–