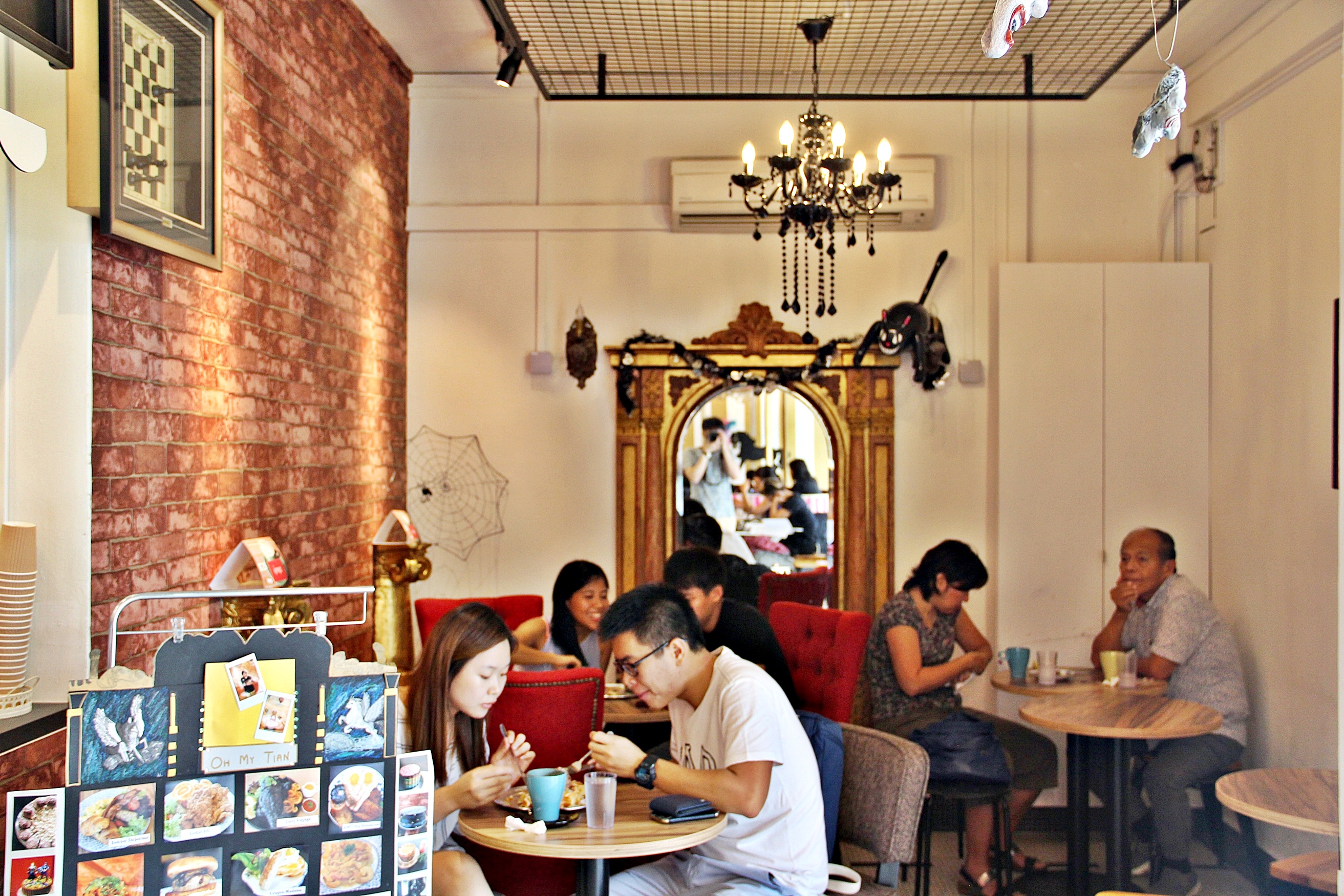 Oh My Tian @ Boon Keng – A Singapore Version of Wonderland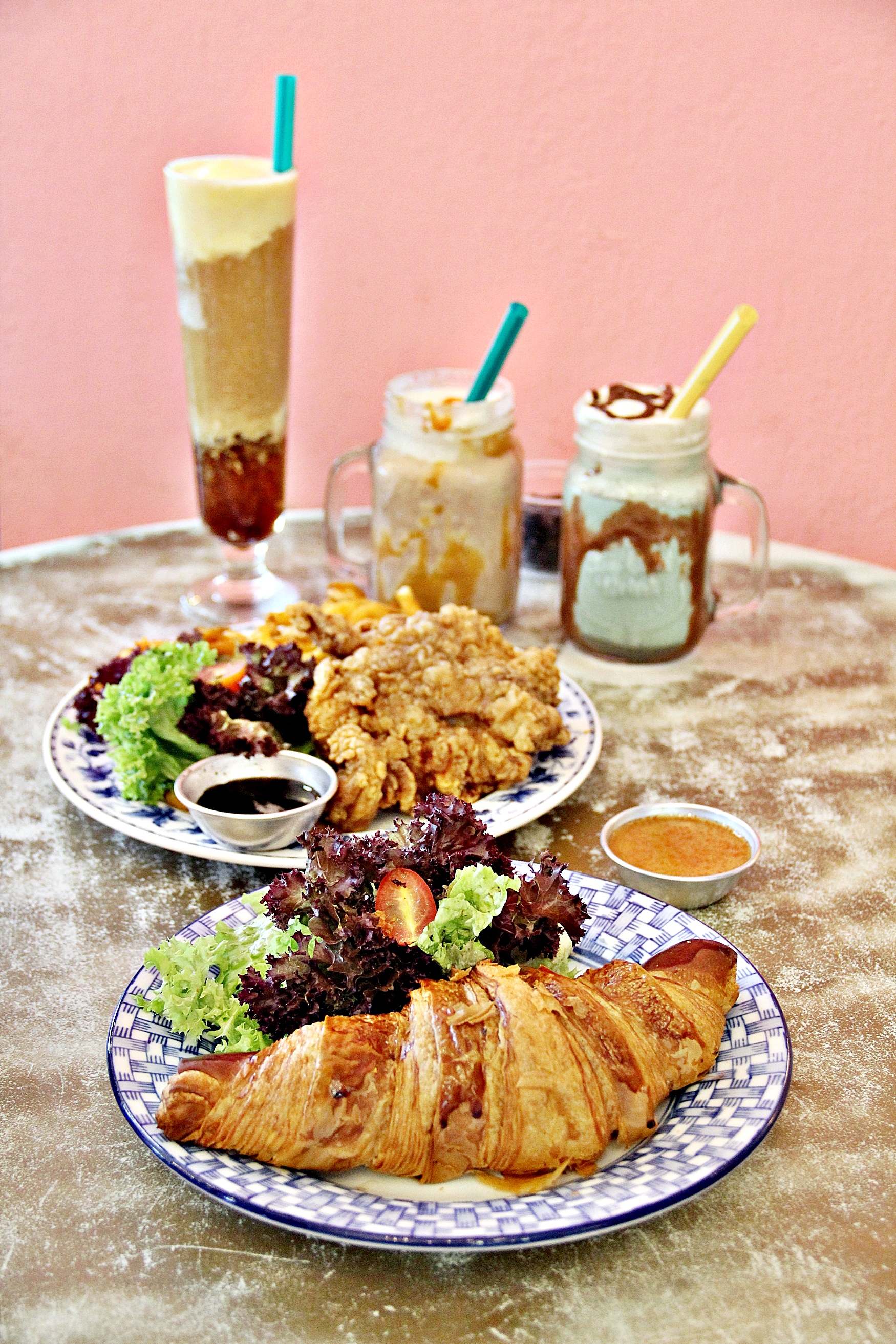 Got to try out Oh My Tian's new menu last month. I felt that some of their new dishes will certainly make you feeling OMG.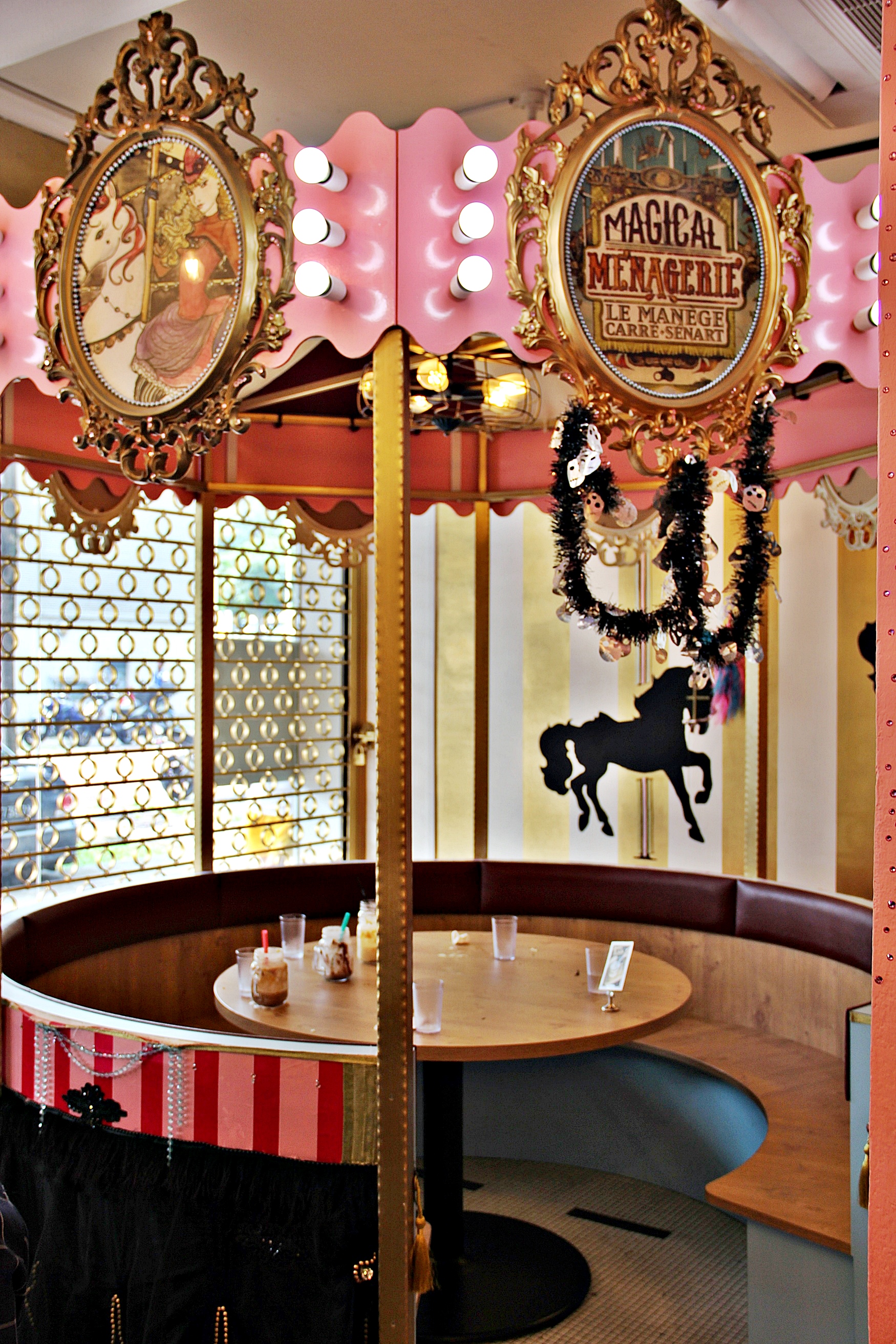 When I stepped into this Carnival-themed cafe, it really felt Oh My Tian Ah. In other words, I meant that the place was majestic and wonderland-liked.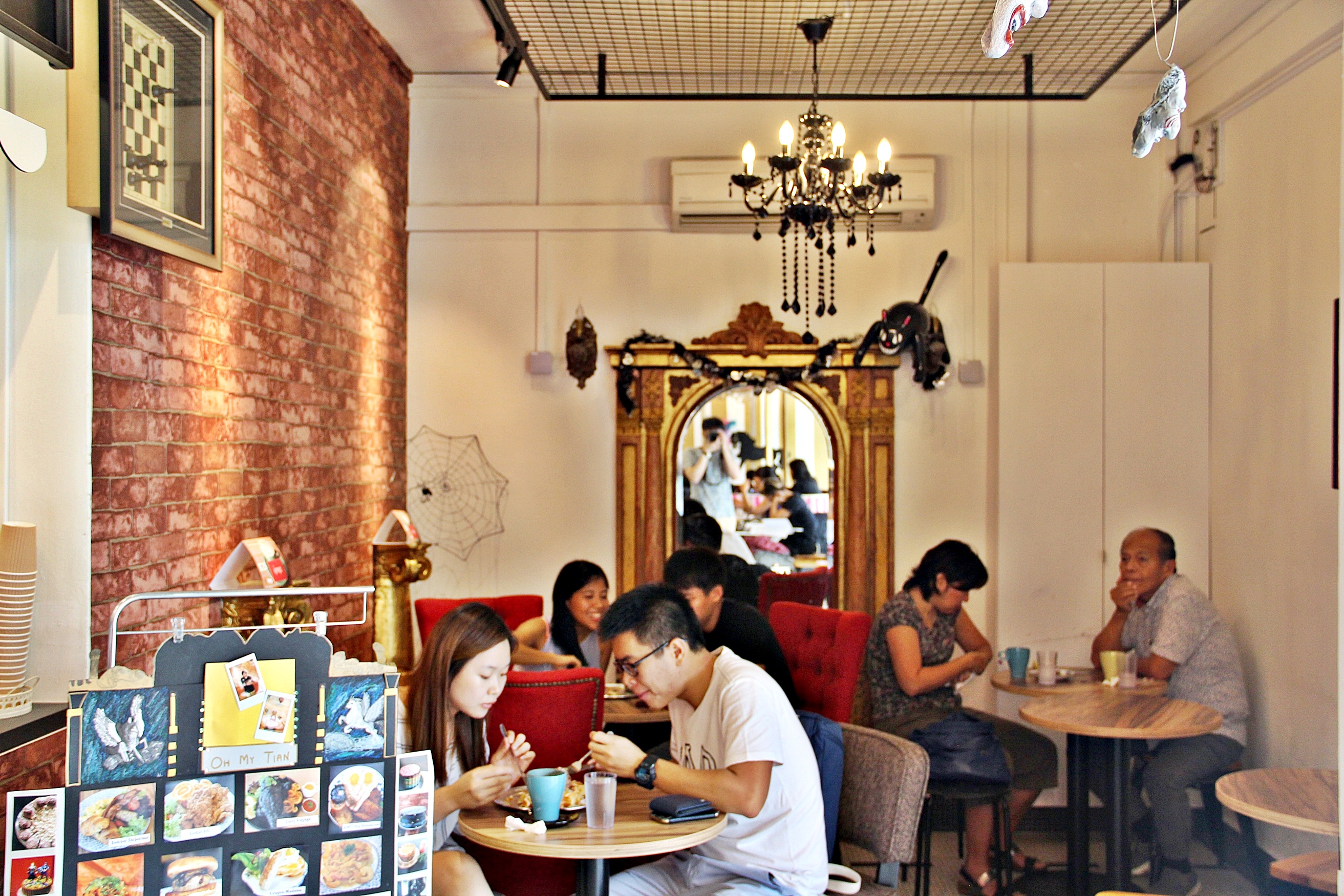 Strong colors you thought that would mismatch with one another actually complements well. Not your usual cafes.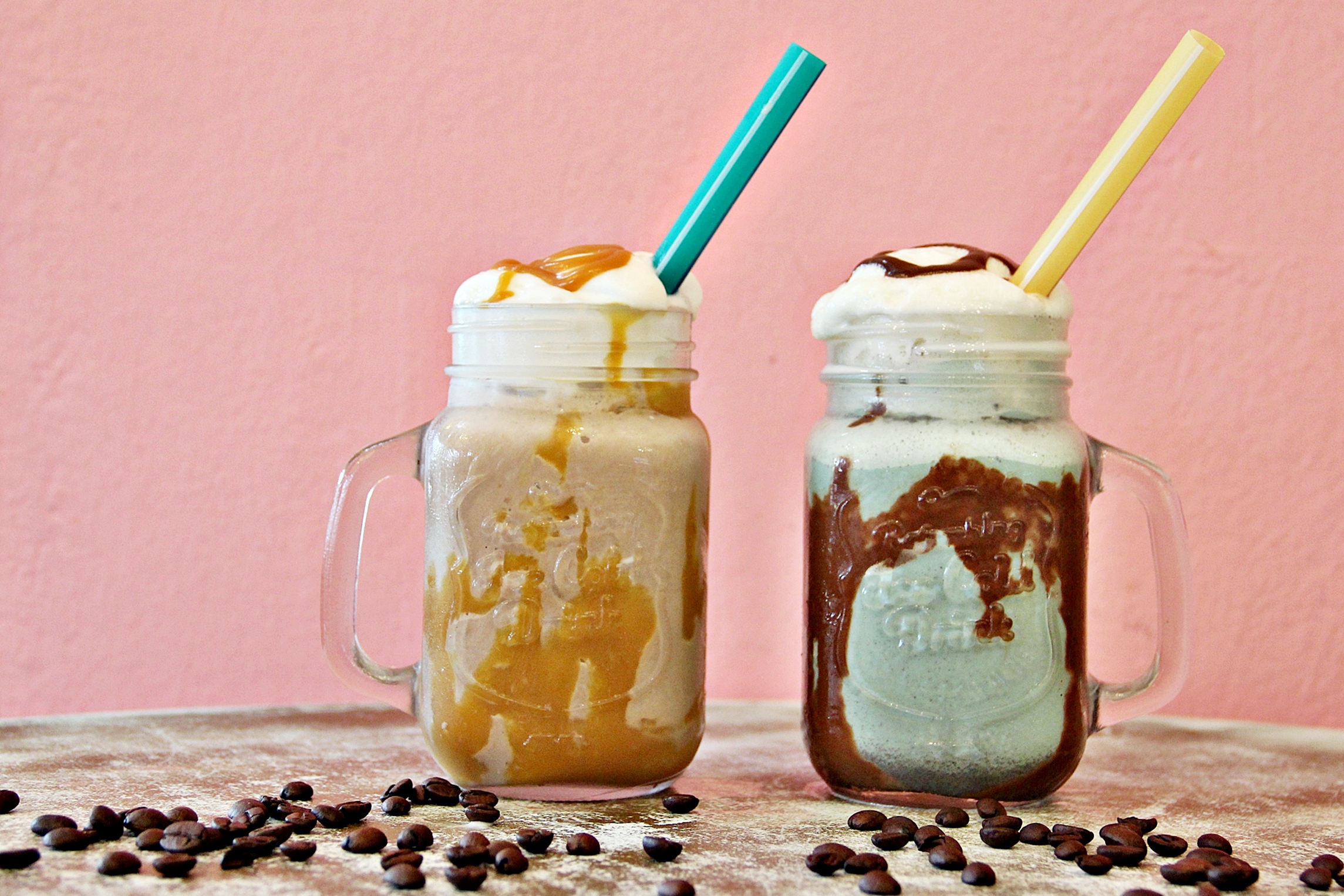 Their new Milkshakes from Heaven feels exotic with their Blue and Brown. The Blue also known as Sea Salt Gula felt a little lacking of flavors. Definitely can be better.
However, the Brown, which is also known as Chocolate Caramel was a bomb! It has deep caramel flavor that makes you wanna keep drinking! Not too sweet, yet rich and satisfying.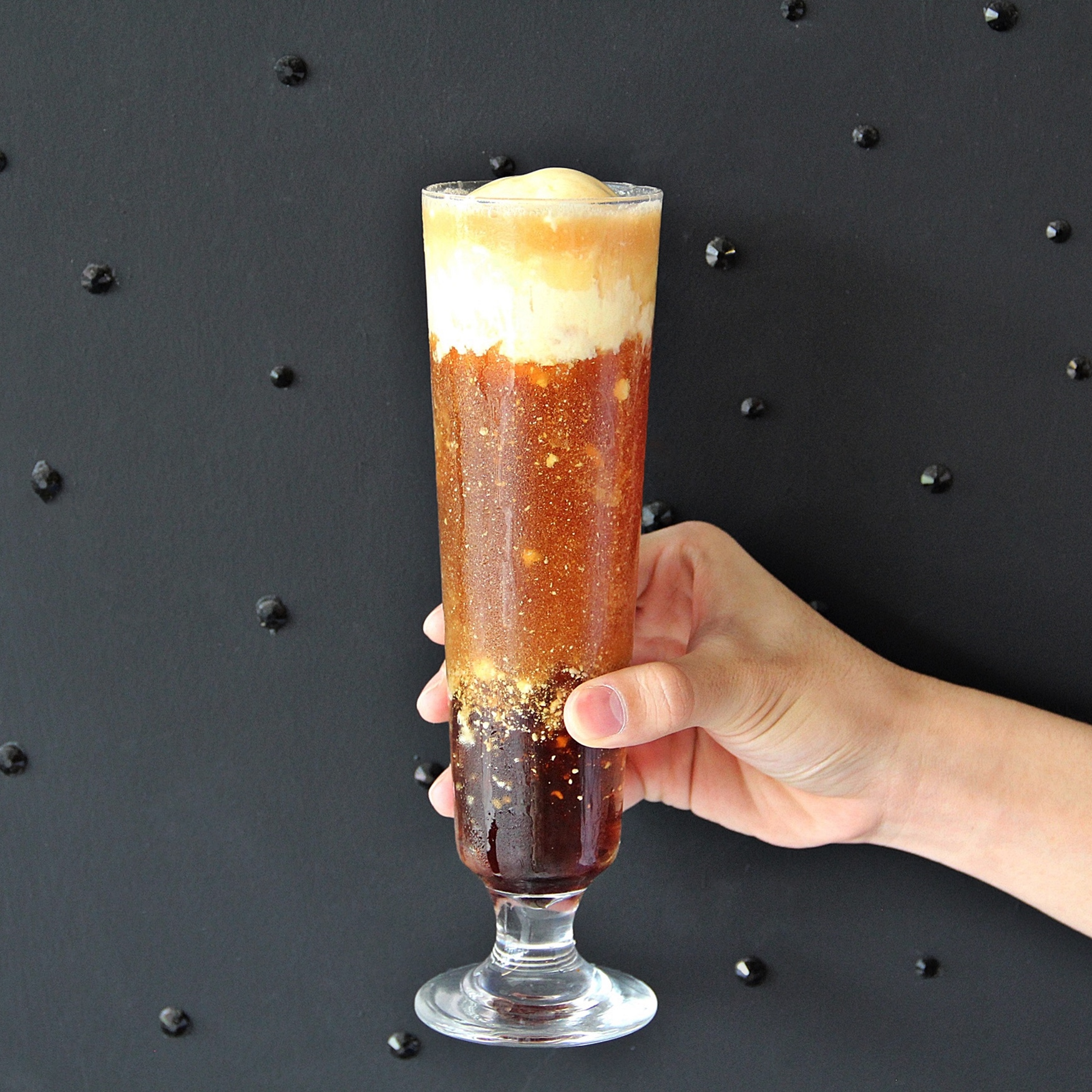 Quite special, huh? It was actually classic Earl Grey Tea with Caramel Konjac Jelly topped it off with Vanilla Ice Cream.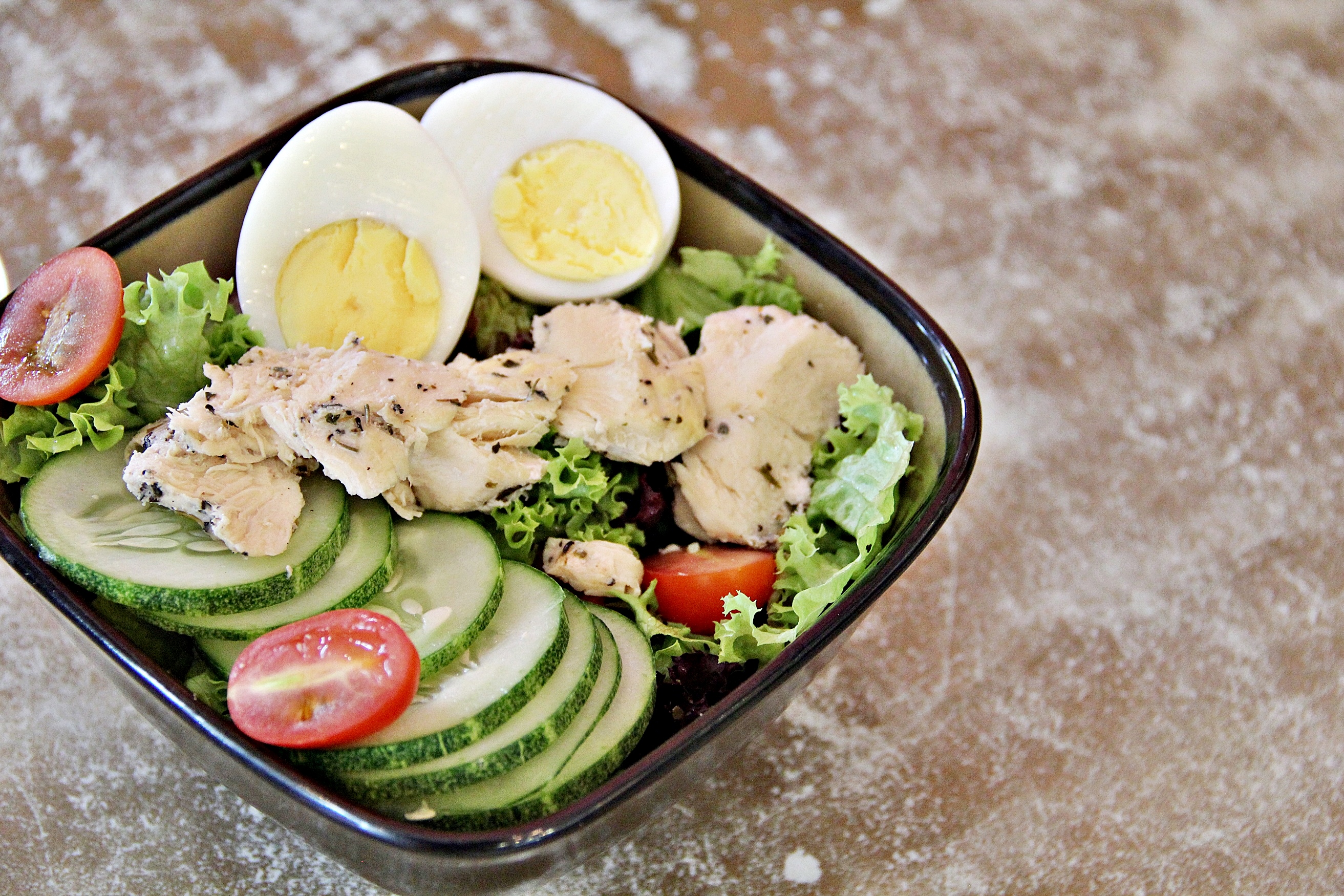 I think you should take a look at their other dishes when dining here. Their salad wasn't exactly special and it shouldn't be the reason for you to come here. In other words, come Oh My Tian cafe to try their specialty dishes instead.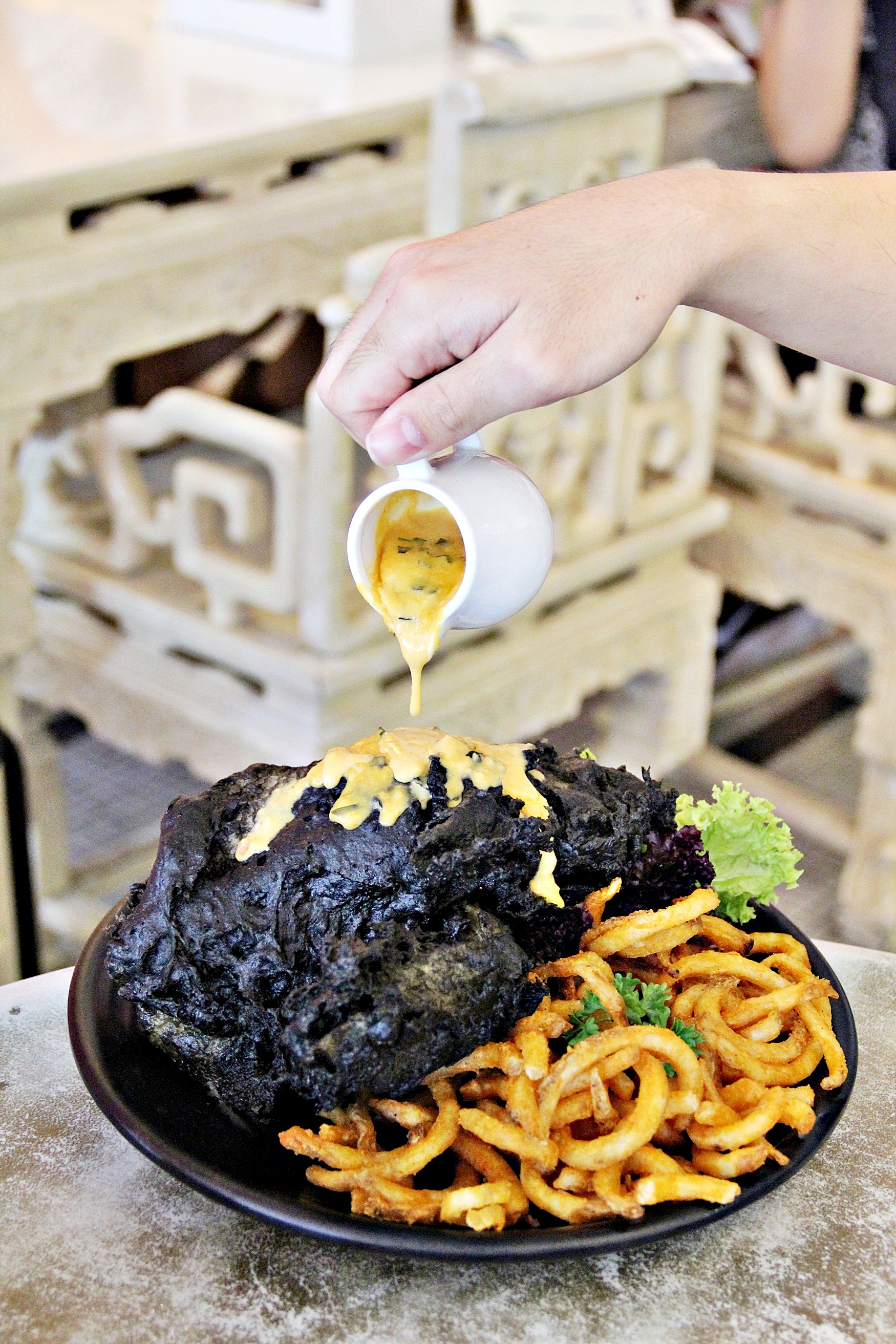 This was damn good! Glorious Beer-battered Charcoal Dory Fish with rich creamy Salted Egg Yolk Sauce. Not only the fact that it looks so unconventional and striking, it's well-seasoned and full of flavors. I highly recommend you guys to order this!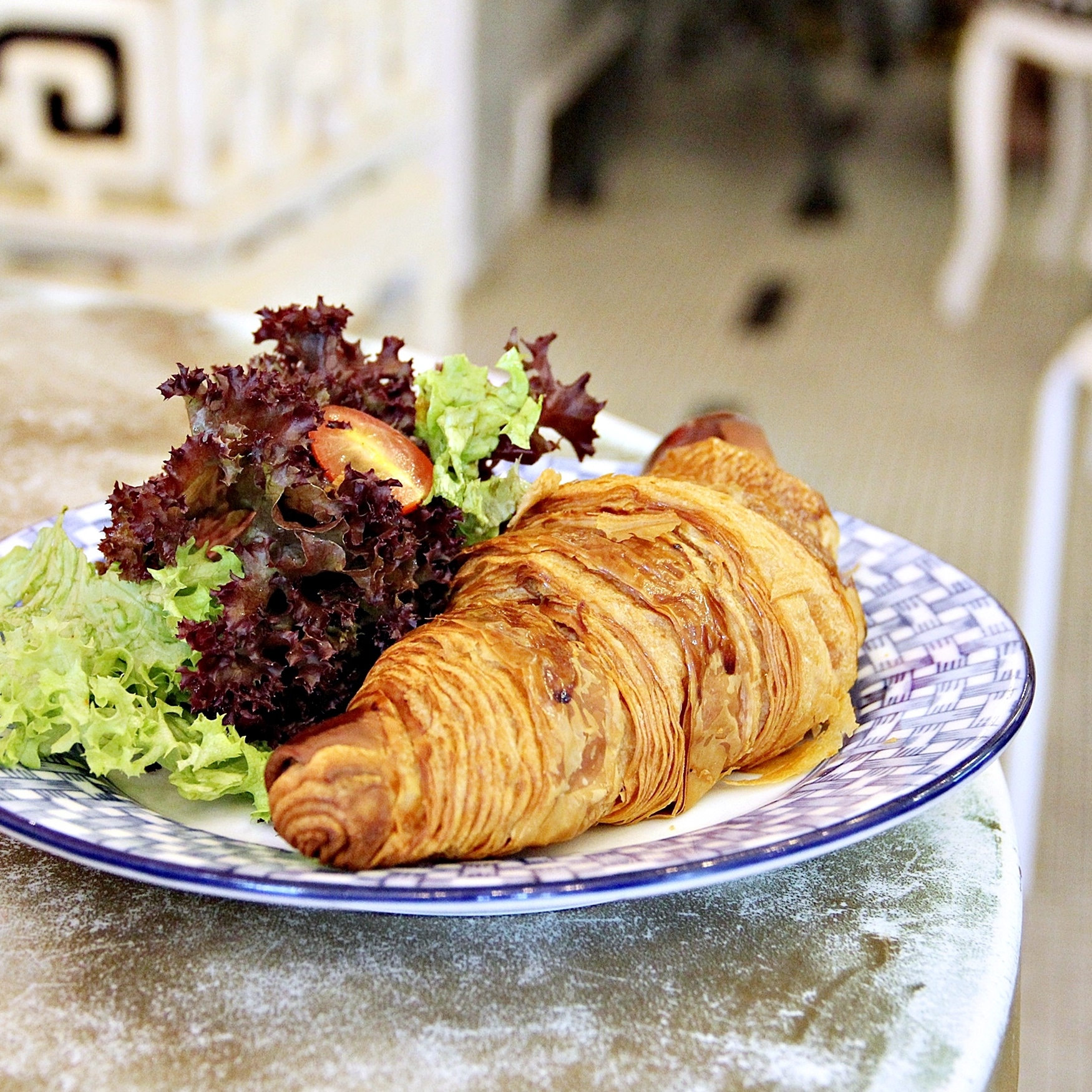 Oeuf Croissant, infused with Salted Egg Yolk Sauce. Instead of a sweet Salted Egg Yolk Sauce you get from other cafes, Oh My Tian serves it quite savory. What you get from the Dory Voyage, is what you will be going to get from this croissant. I actually prefer Oh My Tian's Salted Egg Yolk Croissant to other cafes because it can be eaten as a main course. Delightful!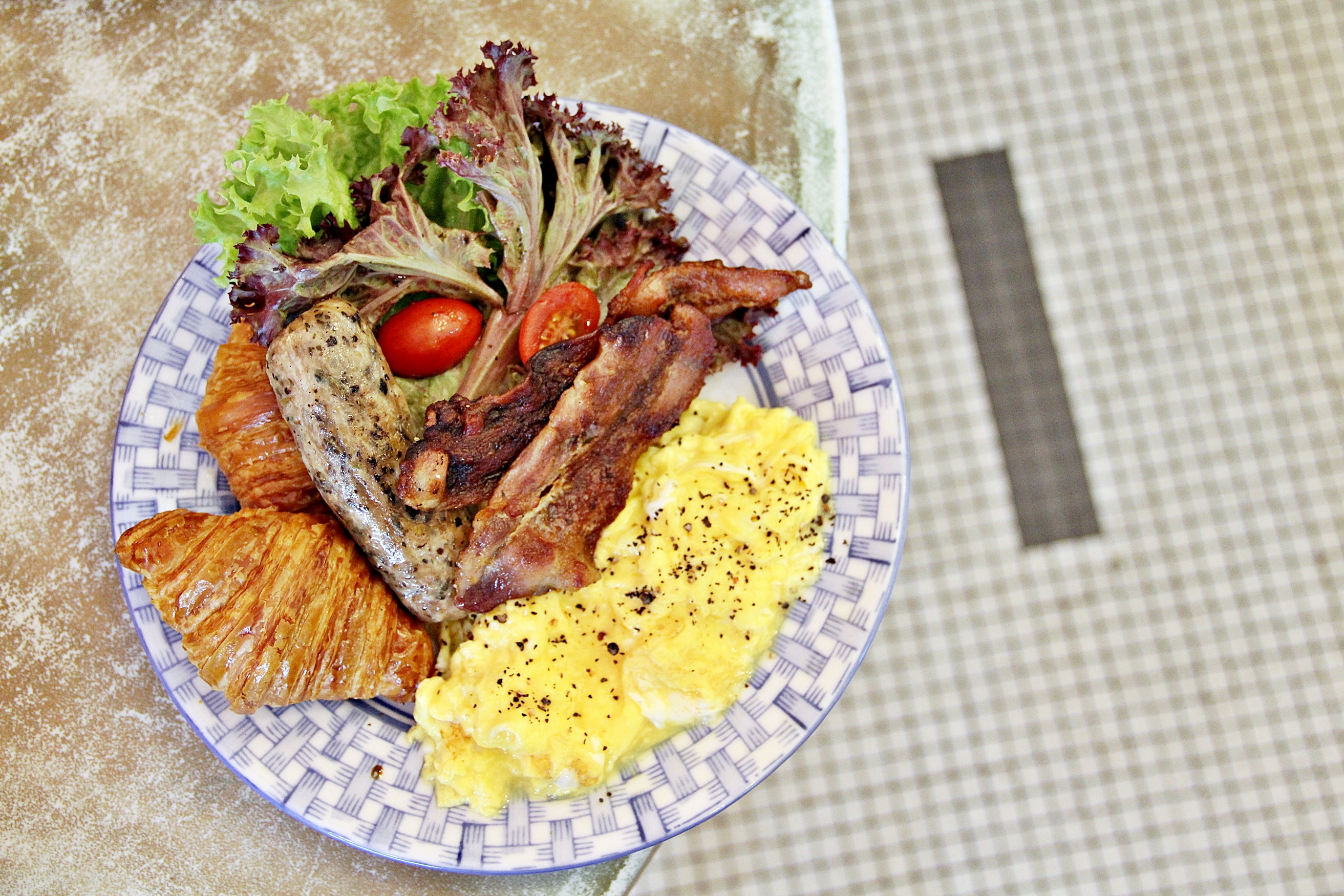 Bonjour Dejeuner consist of Croissant, Turkey Bacon, Chicken Sausage, Leafy Greens, and Scrambled Eggs. Simple, and right up straight forward. You can never go wrong.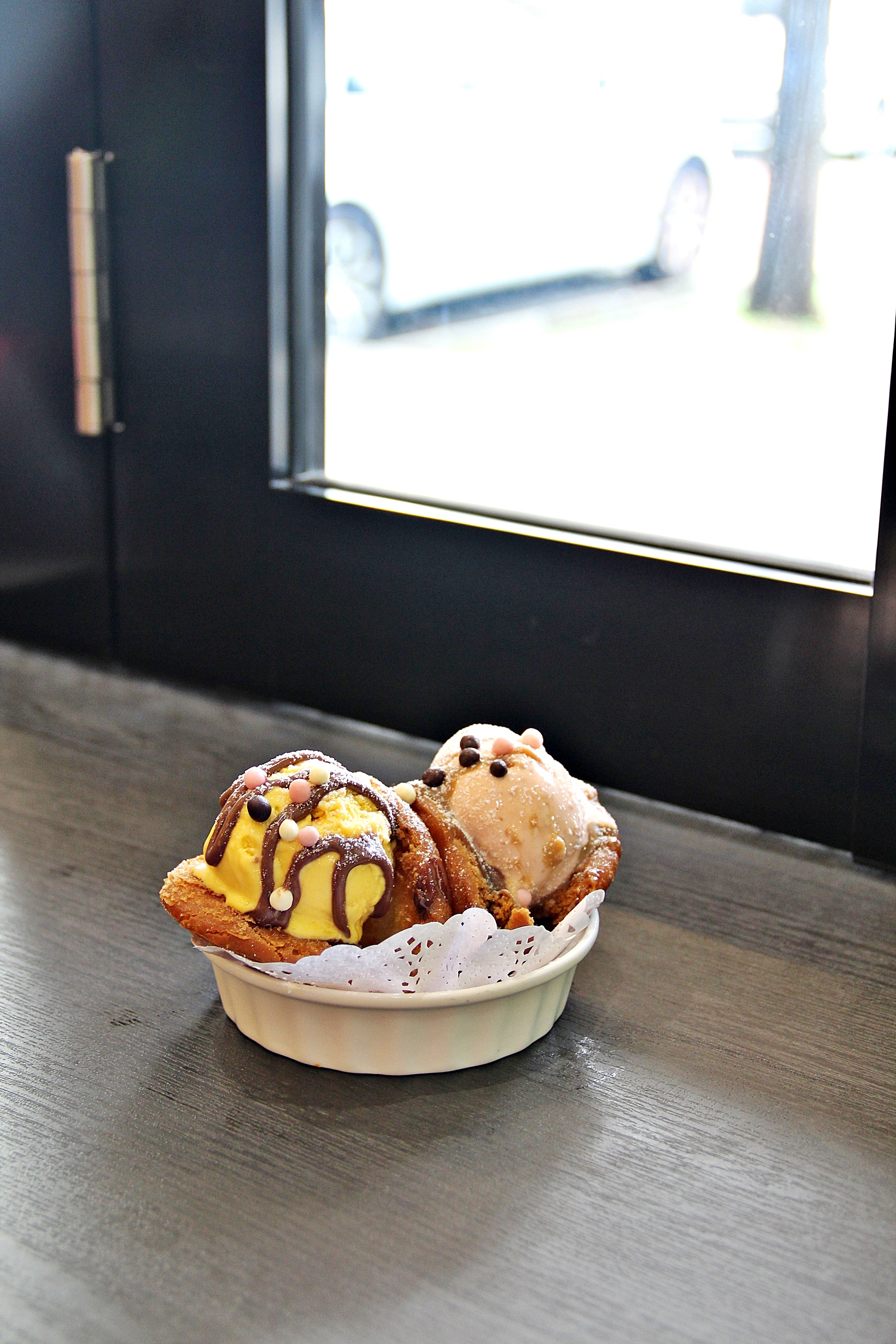 At a first glance, you will think that this is Ice Cream Sandwich Cookie. Yet, after a bite of this dessert, you will realize that it is not your typical dessert. The 'cookie' base is actually Chinese Fried Bun. I got to try out with Mango Ice Cream and Salted Strawberry Ice Cream.
I love both of their Ice Creams, especially the Salted Strawberry Ice Cream. So unusual, yet so unbelievably pairing. However, I don't fancy the Chinese Fried Bun because it was a little oily for me.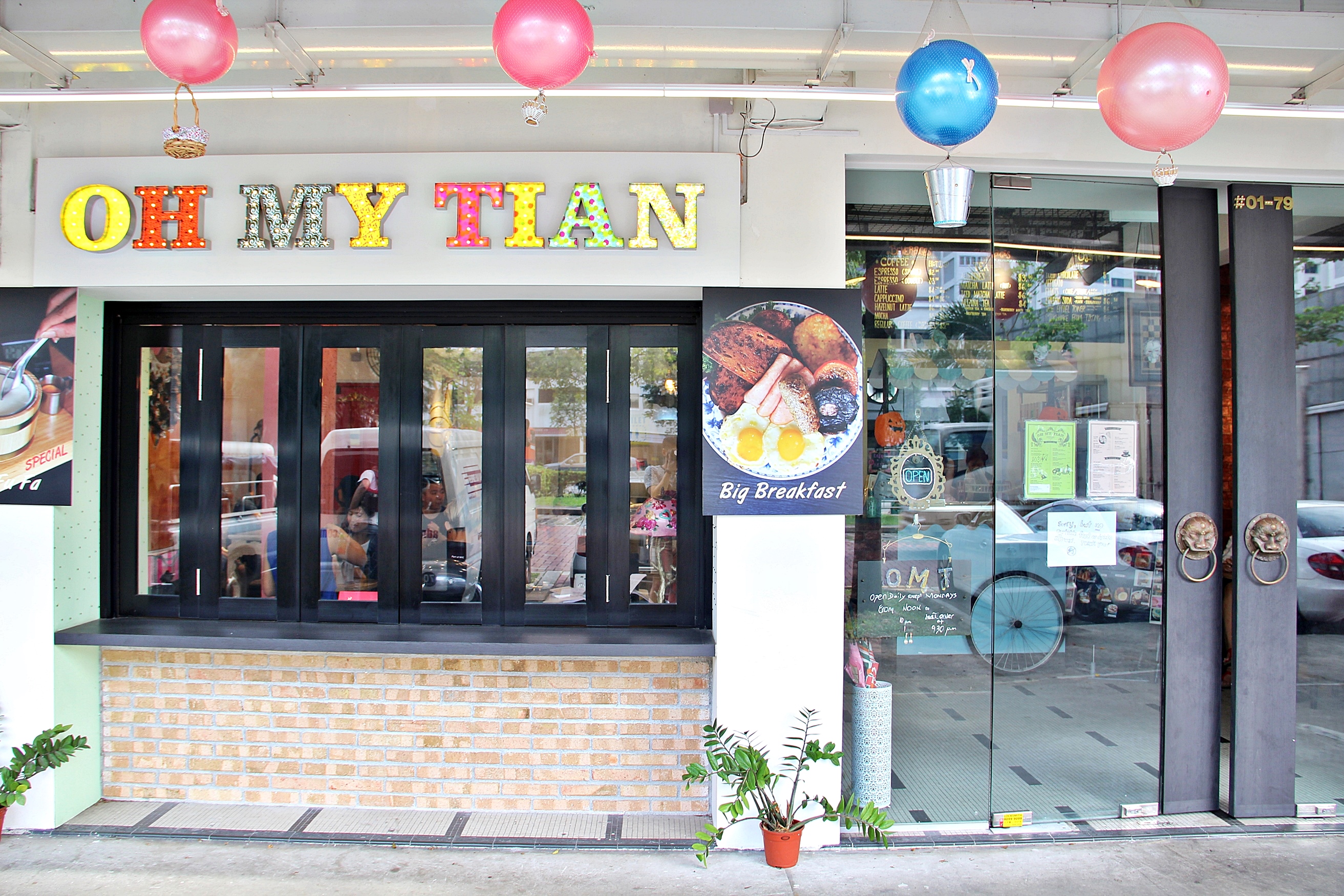 Located near Boon Keng MRT, I feel that if you are adventurous for a different cafe experience, you should totally check this place out! I would definitely bring my favorites here to surprise them with a unique experience soon!
–
Oh My Tian Bakehouse & Cafe
Address: #01-79, 34 Whampoa W, 330034
Nearest MRT Station: Boon Keng MRT
–