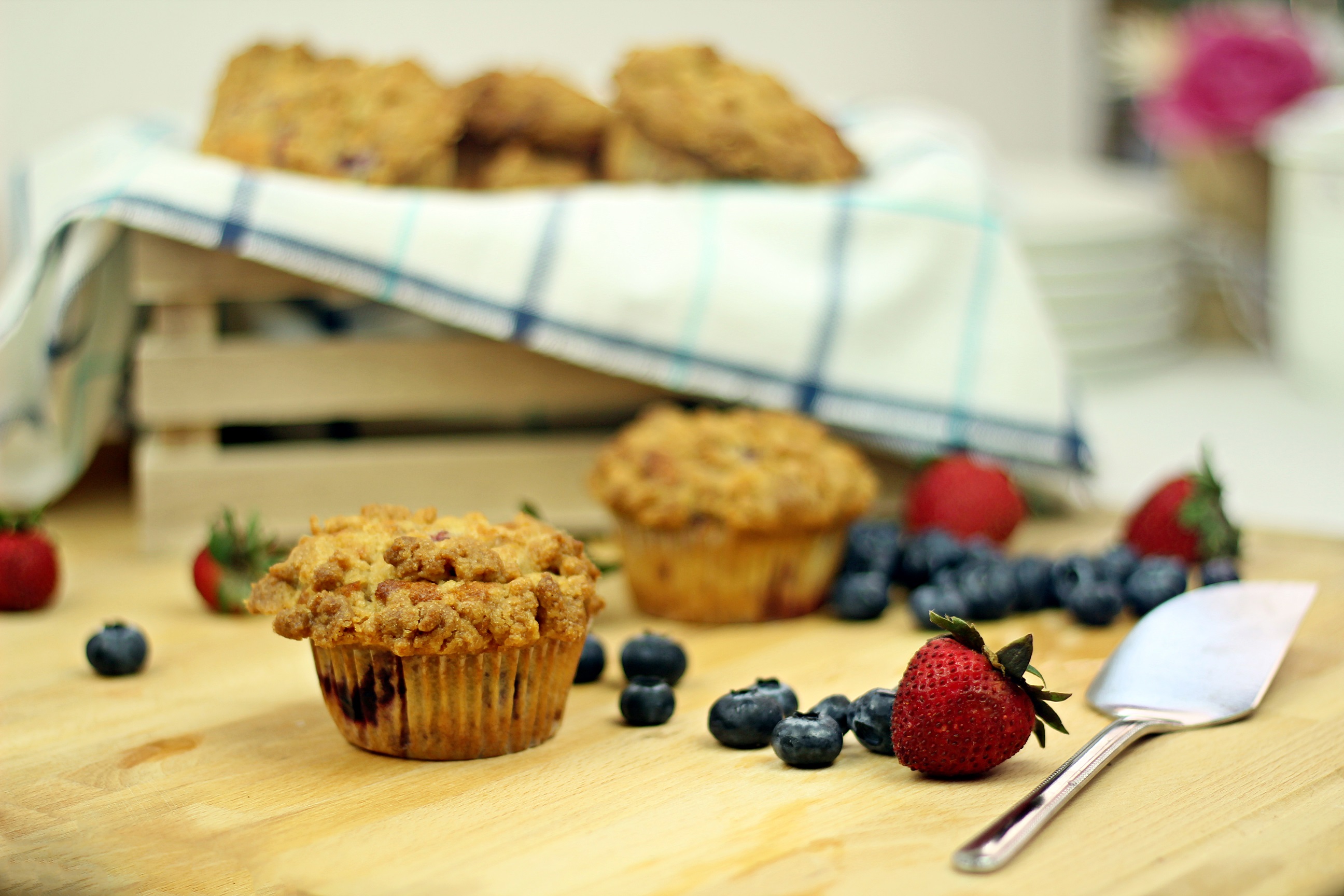 Mixed Berry Muffins with Crumble Topping

I'm so in love with these muffins right now. They are packed with a variety of berries like strawberries, blueberries, blackberries, and raspberries.

If you are having berry muffins, you would want to have lots of berries in each and every muffins right? This recipe will sure to satisfy you.

And with a generous amount of buttery crumble topping. This is to-die-for.

Bring it on your next potluck! Your friends will love it.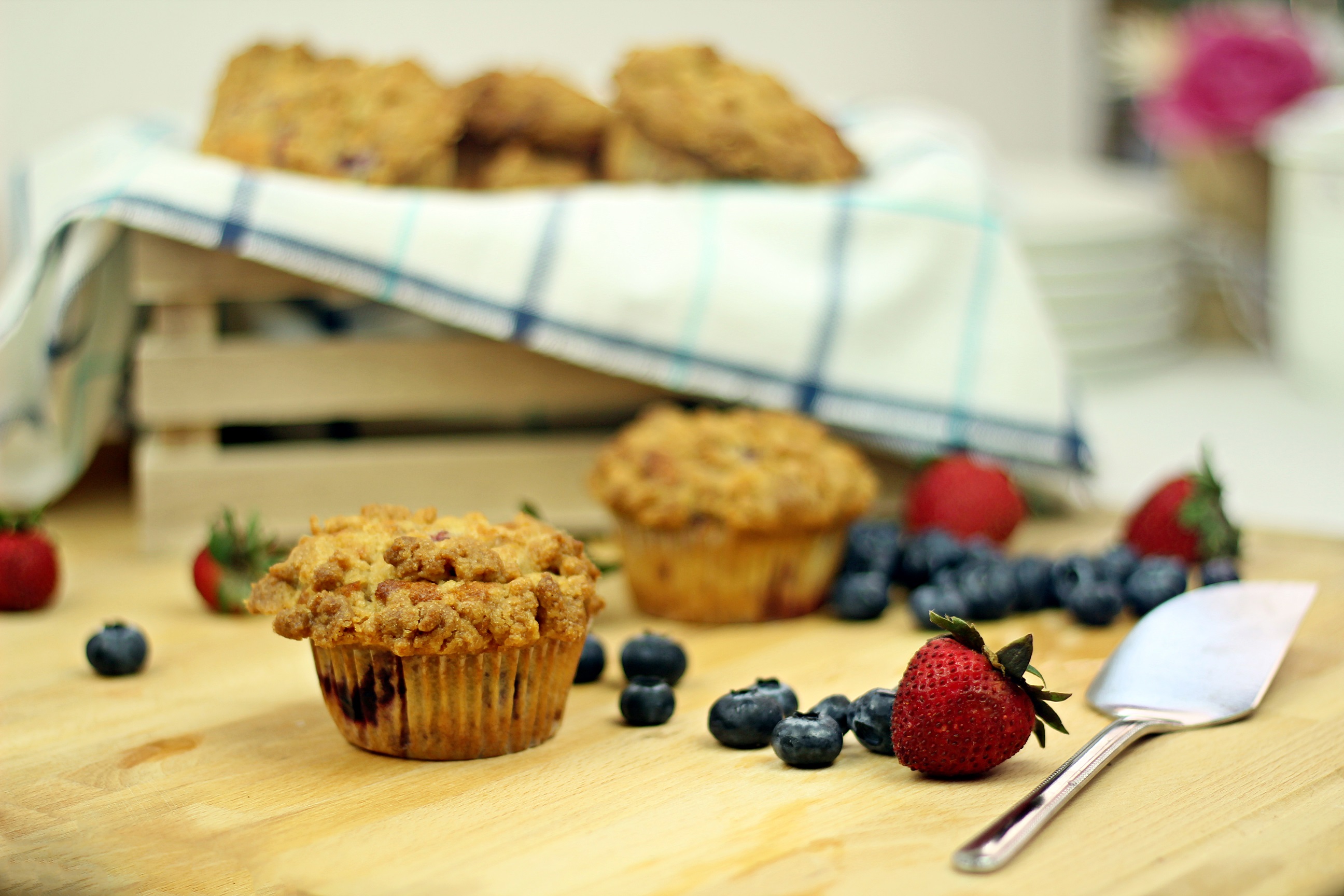 Mixed Berry Muffins
2015-07-29 15:34:28

Serves 11
Ingredients
(1 ½ cups) 195 grams of plain flour
2 ½ tsp of baking powder
1/8 tsp. of salt
(1/2 cup) 125 grams of white sugar
(7 tbsp.) 100 grams of unsalted butter
(2 tbsp.) 30 ml of vegetable oil
2 eggs
1 tsp vanilla extract
(1/2 cup) 125 ml of milk
1 tbsp. of cornstarch
(1 ½ cups) Mixture of different berries
Crumble Topping
(6 tbsp.) 90 grams of melted butter
(1 cup) 125 grams of plain flour
(1/2 cup) 125 grams of packed light brown sugar
Instructions
Preheat oven to 180C or 160C fan-forced.
To make your crumble, rub in melted butter with plain flour and brown sugar. Put it in your fridge while you make your batter.
In another bowl, whisk together flour, baking powder and salt. Set them aside.
In your stand mixer, cream together butter and sugar until light and fluffy on high speed.
Turn your mixer to medium-low speed and add in oil.
Add in vanilla extract
Drizzle in eggs, one at a time
Next, slowly stir in milk.
Then, fold in dry ingredients on low speed until just combined.
In a bowl, combine mixed berries and starch together. Fold it into the batter.
Transfer into 12 muffin pan lined with paper liners.
Finally, scatter over the crumble mix.
Bake it in the oven for about 27 to 30 minutes.
Let it cool completely. You may reheat it in toaster to get the crispy crumble.
Notes
Add some cinnamon powder if you like.
TheZongHan https://thezonghan.com/