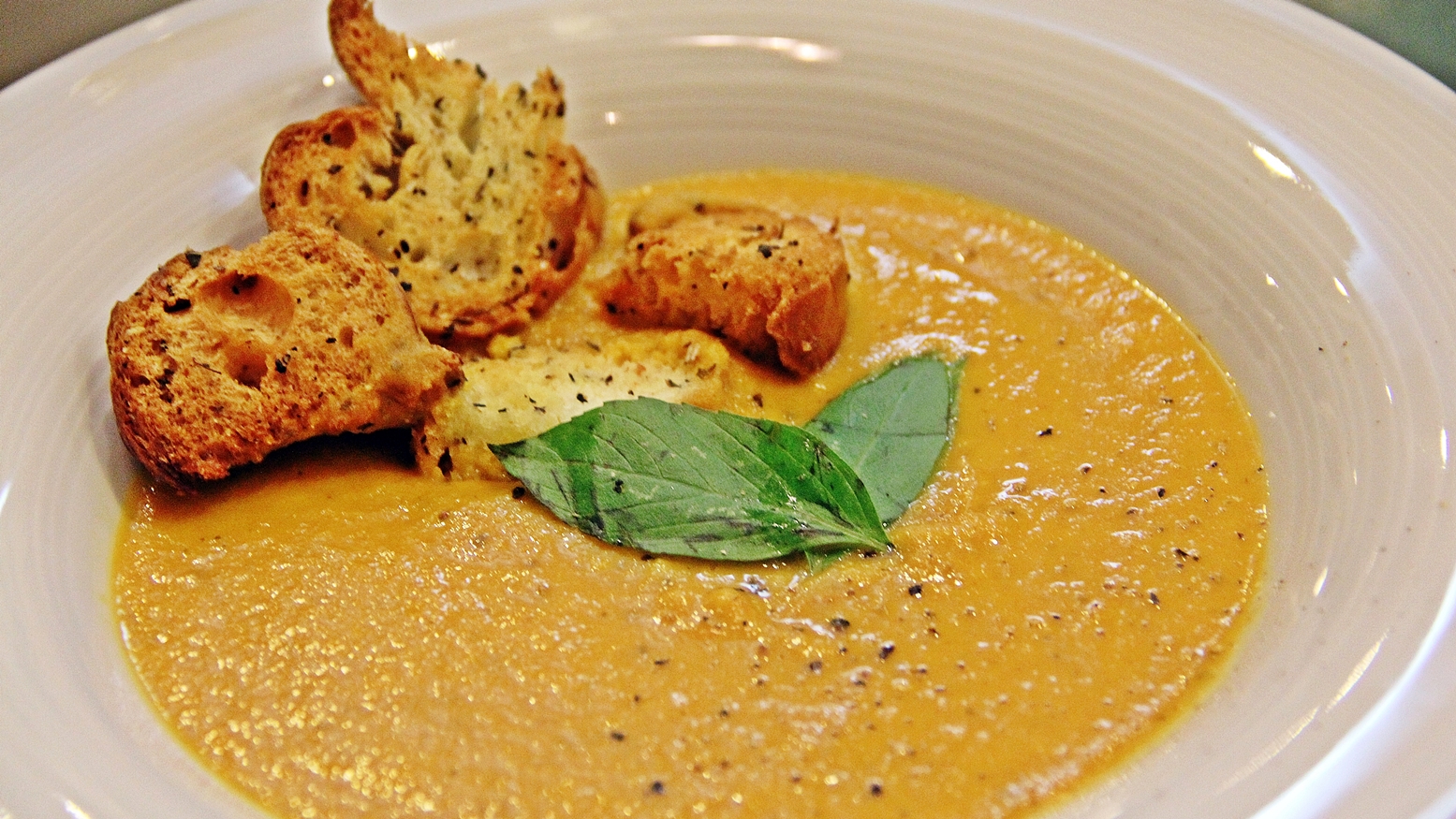 Tomato Soup with Croutons

Tomato Soup with Croutons
2014-12-05 03:49:21

Serves 7
Soup
2kg of fresh tomato
1 large onion
4 cloves of garlic, minced
1 carrot
Handful of basil
2 cups of water
Seasoning
1 tbsp. of sugar
1 tsp. of mushroom extract seasoning powder
Season with salt, dried oregano and black pepper
½ cup of olive oil
Croutons
1 baguette
4 tbsp. of olive oil
1 tbsp. of dried basil
Pepper
Soup
Preheat oven to 220 or 200C fan-forced.
Cut all vegetables into chucks and transfer into a deep baking dish to collect all the juices later.
Mix all the seasoning ingredients together.
Drizzle in the seasoning and toss well.
Roast it for 30 to 40 minutes.
Place the mixture into a blender and puree until smooth.
Transfer into a pot and add in 2 cups of water. Taste it for seasoning in case you may want to adjust and bring it to a boil.
Serve warm.
To make the croutons
Preheat your oven to 220 or 200C fan-forced.
Slide a baguette into chucks, seasoning them with olive oil, dried basil and pepper.
Transfer into a baking tray and toast them for 5 to 10 minutes until crispy golden brown.
TheZongHan https://thezonghan.com/