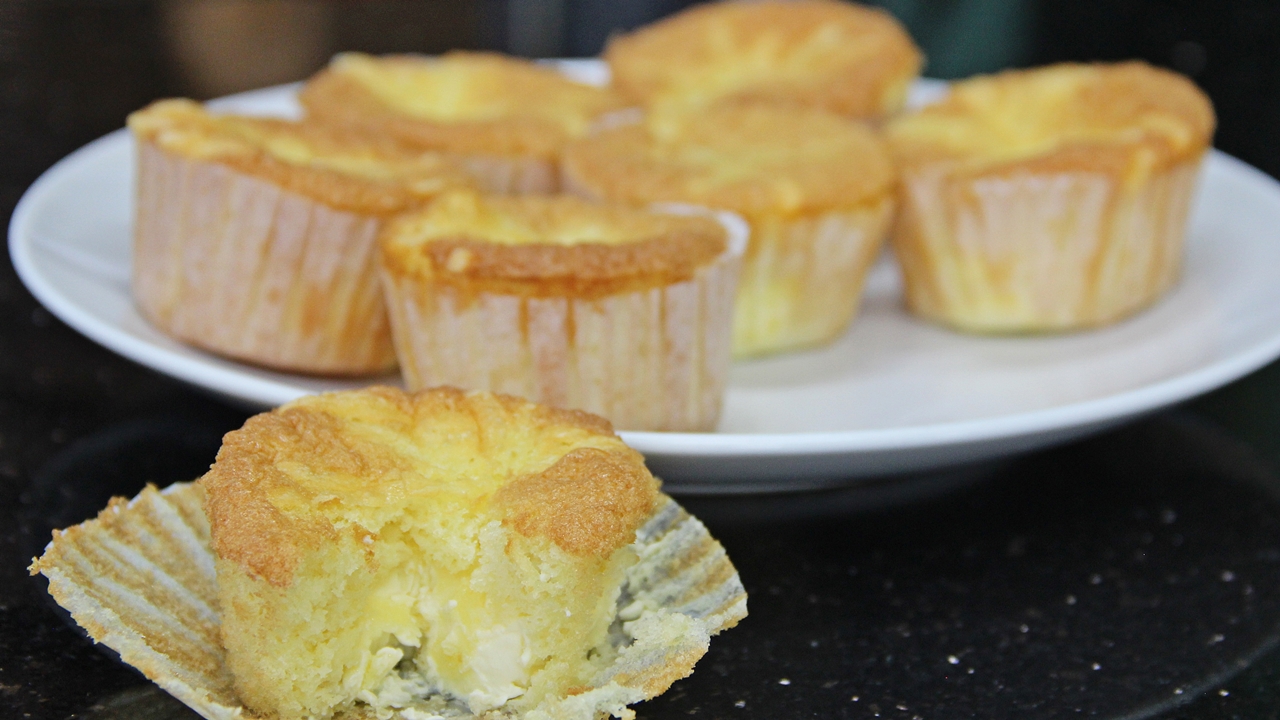 Cheese Muffins
2014-12-09 14:39:11

Serves 16
Ingredients
4 eggs
1 tsp. of vanilla extract
60 grams of white sugar
1/2 tbsp. of condensed milk
1/2 tsp. of sponge gel/ovalette (optional)
60 grams of plain flour
1/2 tbsp. of oil
250 grams of cream cheese, softened
Cheddar cheese
Instructions
Preheat your oven to 180/160C fan-forced. Scoop up about 1 tablespoon ball of cream cheese into the center of each muffin liner.
In your mixing bowl, add in eggs, sugar, vanilla extract, condensed milk, and sponge gel. Whisk on high for a good 5 minutes until light and fluffy.
Fold in sifted flour. Fold in oil.
Transfer into a jar and fill each muffin liner up till 90% full. Lightly drop the pan 1 to 2 times
Sprinkle cheddar cheese on top.
Bake it in the oven for 20 to 26 minutes.
Let it cool in the pan.
TheZongHan https://thezonghan.com/