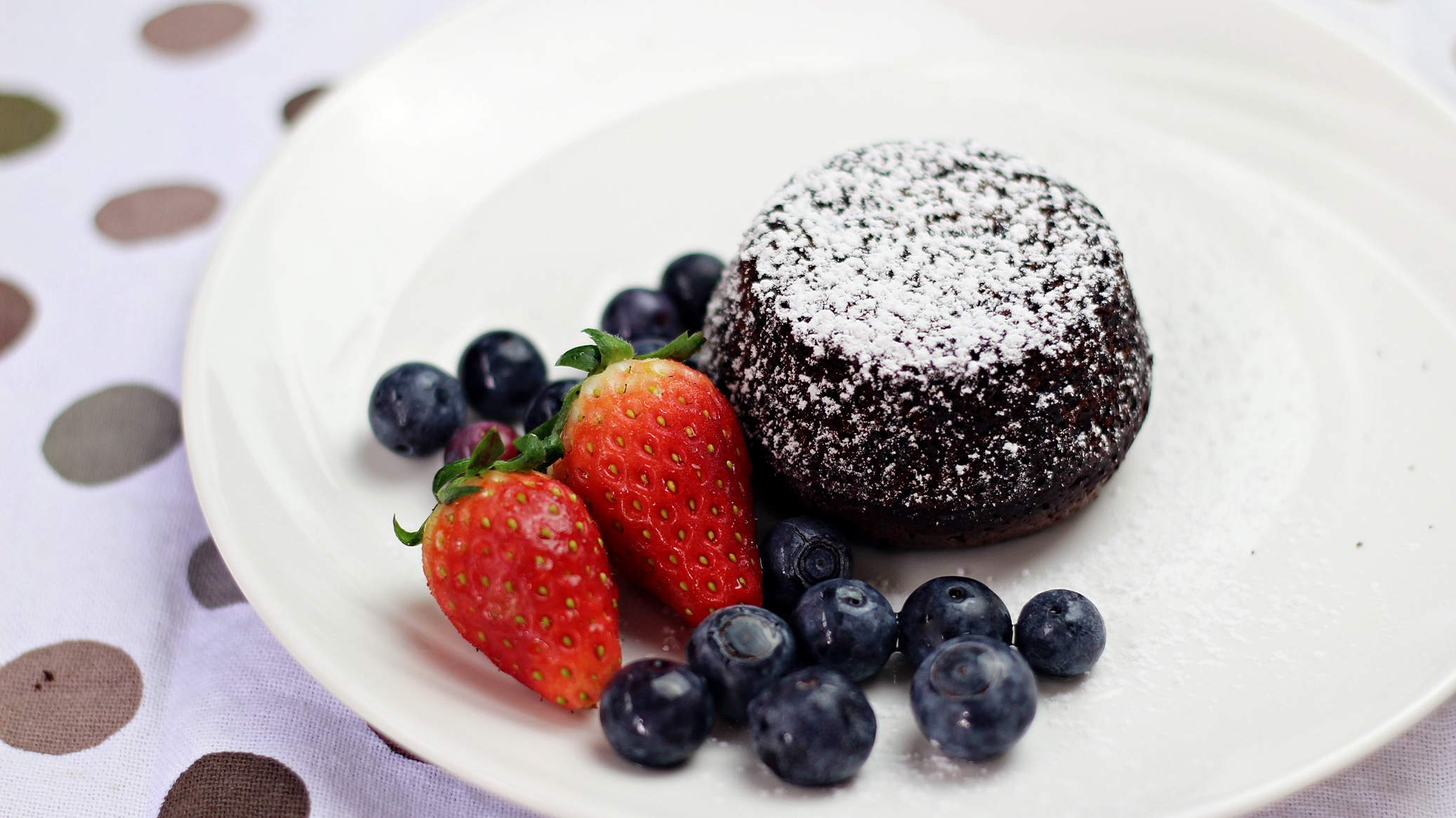 Molten Chocolate Lava Cake – Valentine's Day

Valentine's Day is once again around the corner! Although I'm still single but I am going to show you how to impress your date on Valentine's Day. These Molten Chocolate Lava Cakes require no skills and are easy to put to together yet they are so impressive and elegant. I mean who doesn't love Molten Chocolate Lava Cake? Almost every fancy restaurants do sell lava cake and they are always a hit.

Look at it, ain't it looks amazing? I have came up with this easy recipe. I learnt from one of my favourite YouTube chef, Beth that is to use semi-sweet chocolate instead of bittersweet chocolate. With semi-sweet chocolate, I can omit one step which is to add sugar and not only that, semi-sweet chocolates are usually cheaper than their bitter counterpart.
I love one-step method hence this recipe was also tweaked to adapt this method. All you have to do is to add everything in a bowl (after you melt your butter and chocolate) and mix on medium speed for a few seconds to combine and volia! It's ready to the oven!

Molten Chocolate Lava Cake
2015-02-09 06:12:19

Serves 6
Ingredients
4 tbsp. (60 grams) of unsalted butter
3 large eggs
¼ cup (30 grams) of plain flour
1/8 tsp. of salt
1 cup (200 grams) of chopped semi-sweet chocolate
½ tsp. of vanilla extract
Instructions
Preheat oven to 200C or 180C fan-forced. Grease and duct cocoa powder on your muffin tray.
Melt butter and chocolate in a microwave.
In a mixing bowl, add in all the ingredients together and mix on medium speed for about 30 seconds until combined.
Transfer into 6 muffins tin and drop the pan to raise the air bubbles out.
Bake it in the oven for 6 to 8 minutes.
Let it cool for 5 minutes before using the back of a knife carefully run around the edges and invert the pan over to remove the cake out.
Dust it with icing sugar and serve it with some fruits. Serve warm.
Notes
You can make ahead and reheat in the microwave for 10 to 20 seconds on high power.
TheZongHan https://thezonghan.com/