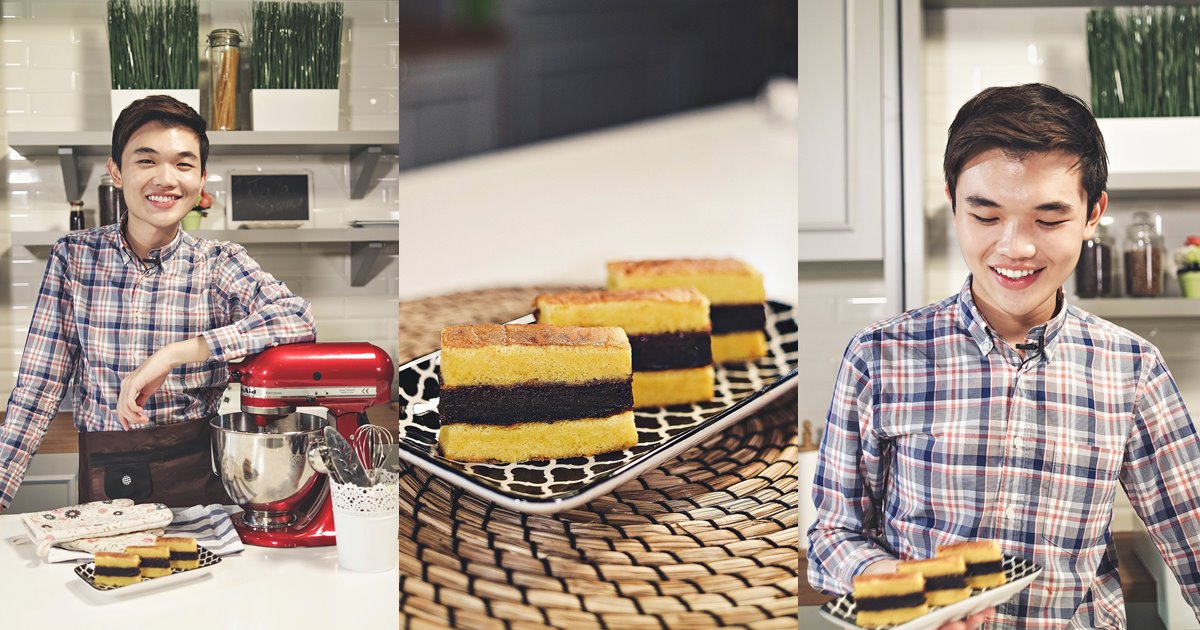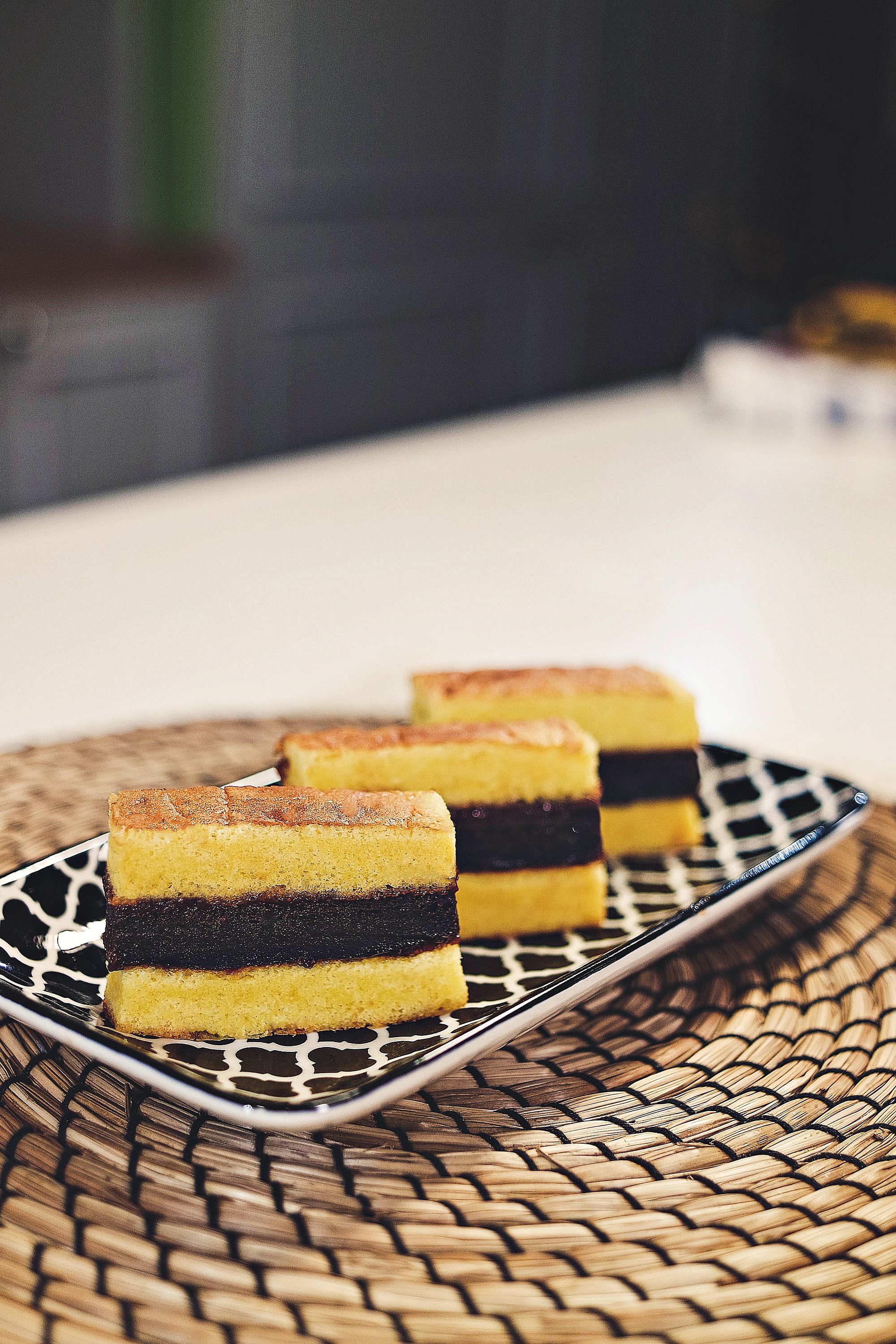 Last week, I shared my experience at Lapis Lapis in Jakarta with my good friend, Titan. If you haven't seen the video make sure to check it out here!
So for today, I am sharing my take on Lapis Surabaya. I got this recipe from my mum's old notebook and made some modifications to suit the size of my pan. As I don't fancy making a whole cake because I can't finish, I made my Kueh Lapis in a loaf pan instead. If you want to make a large 7-inch square cake, just double the recipe will do.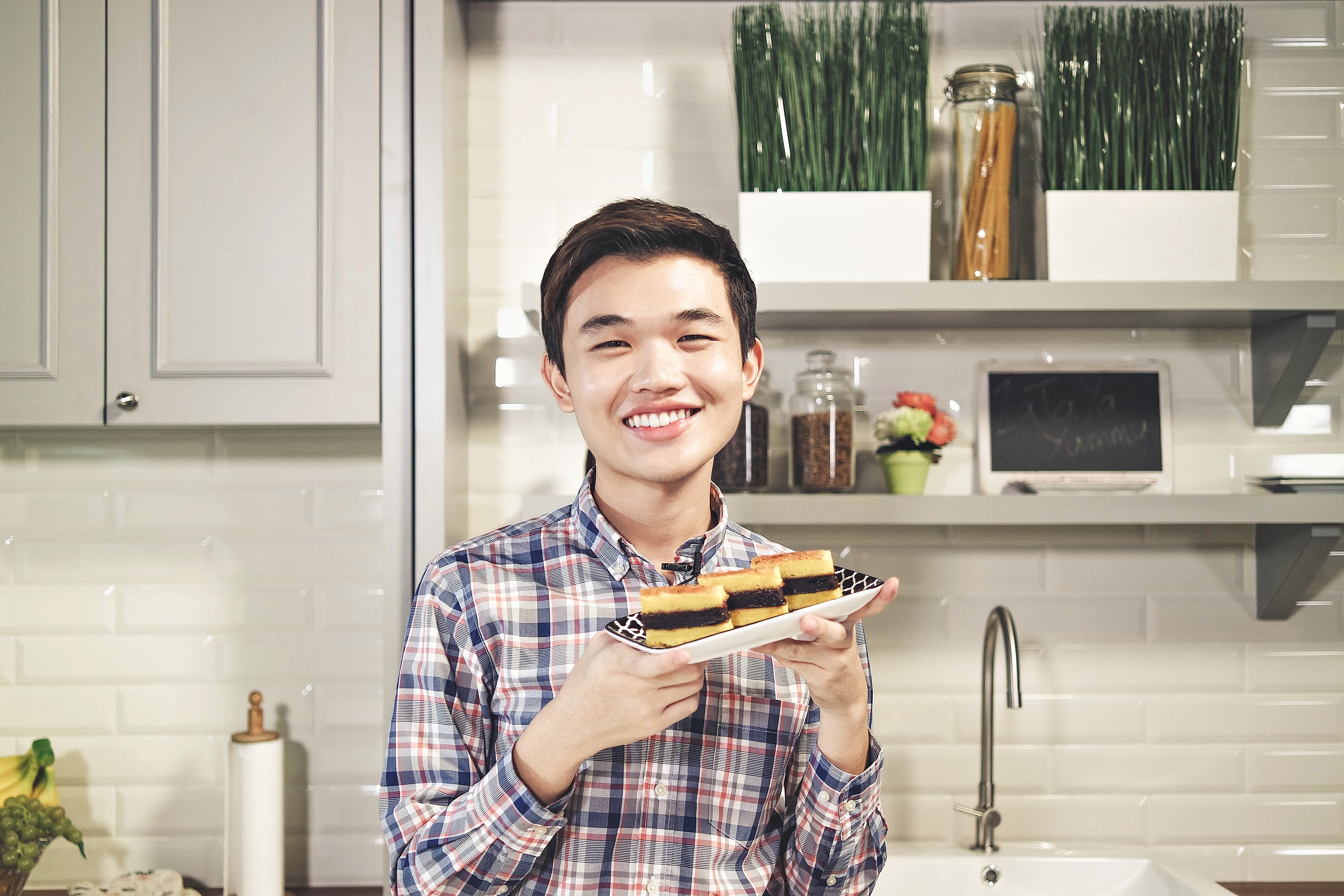 Additionally, if you have noticed, I'm not in my own kitchen! I shot this recipe in IMPIXEL kitchen studio. Make sure to check out my video recipe on Youtube and tell me about my new shooting style. I certainly do feel nervous speaking in front of the camera while baking. But I really want to share my tips and trick and connect with all of you so I hope you guys will enjoy my new format.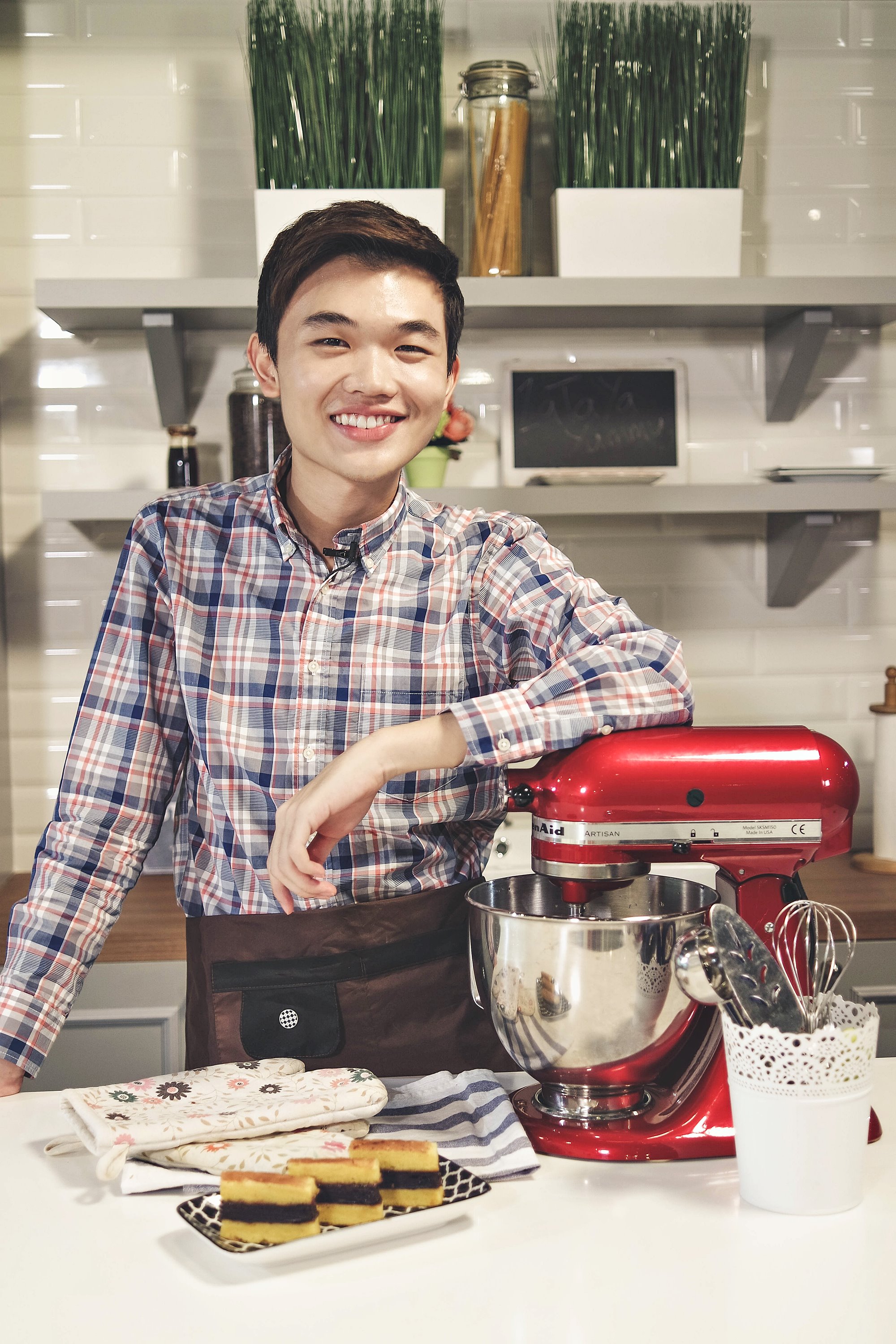 Lapis Surabaya
2017-12-09 08:48:38
7.9" x 4.3" Loaf Pan
Ingredients
10 Egg Yolks
125 grams of Fine Sugar
50 grams of Plain Flour
125 grams of Salted Butter
2 tsp. of Milk Powder
1 tsp. of Vanilla Extract
1 tbsp. of Cocoa Powder
2 tbsp. of Strawberry Jam
Instructions
Preheat oven to 180C.
Beat butter for 10 minutes on high speed until pale and fluffy.
Set aside and beat egg yolks and sugar in another bowl for 10 minutes on high speed.
Lower your mixer speed and stir in plain flour and milk powder.
Drizzle in vanilla extract.
Next, fold in butter.
In a small bowl, mix cocoa powder and a tablespoon of water until well.
Separate the mixture into 3 and stir in cocoa powder mixture with one of the bowl.
Transfer each mixture into a loaf (7.9" x 4.3") lined with parchment paper.
Bake it in the oven for about 20 minutes.
Let it cool completely and layer them by spreading some strawberry jam in each layer.
Trim the edges and serve!
Notes
Add orange zest or spice to change things up a little.
TheZongHan https://thezonghan.com/