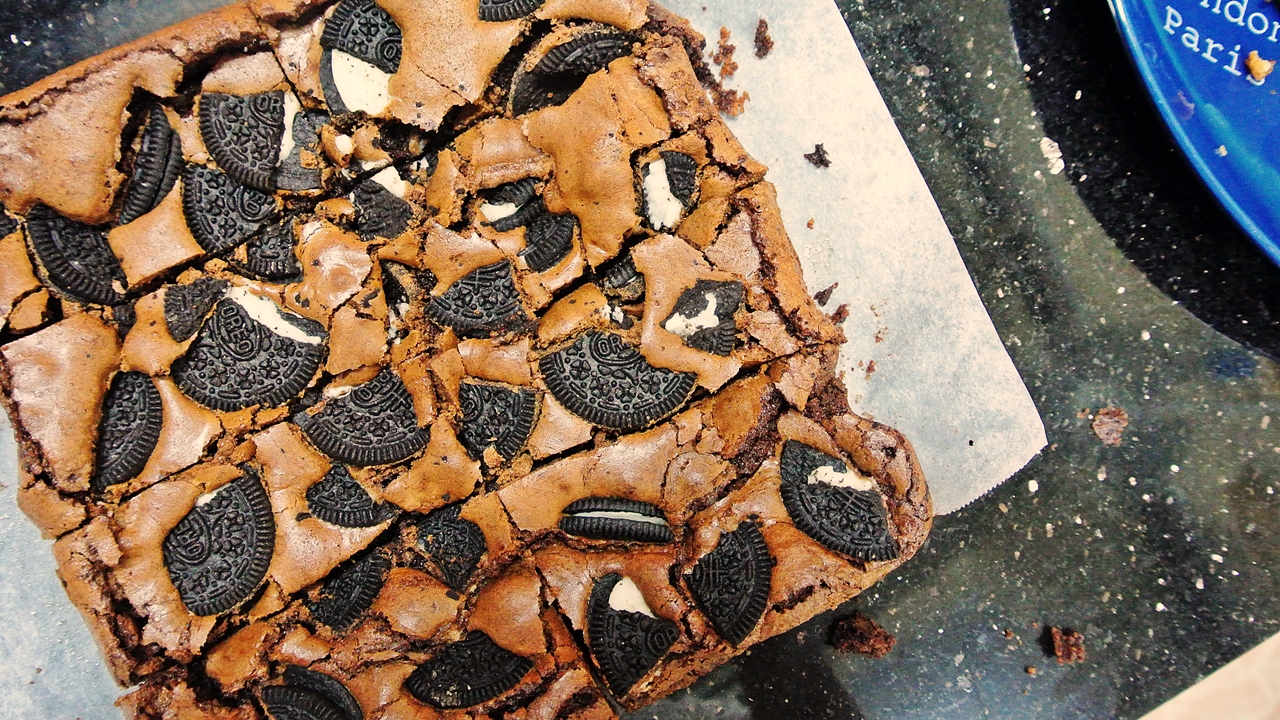 Oreo Fudge Brownies – Christmas

Oreo Fudge Brownies
2015-03-01 13:06:15

Makes one 7 Inch square pan
Ingredients
2 eggs
1 egg yolk
145 grams of soft light brown sugar
2 tsp. of vanilla extract
½ tsp. of salt
145 grams of unsalted butter
175 grams of dark chocolate
1 tbsp. cocoa powder
4 tbsp. of plain flour
130 grams of Oreos (1 packet)
Instructions
Preheat your oven to 180/160 fan-forced. Melt unsalted butter and dark chocolate in the microwave.
In your mixing bowl, add in eggs, egg yolk, soft light brown sugar, vanilla extract and salt. Whisk on high for a good 5 minutes until pale and double in volume.
Sift in cocoa powder and plain flour. Add in melted butter and chocolate mixture. Fold in gently.
Fold in half of the crumbled Oreos.
Transfer into a 7 by 7 inch square pan lined with greased-proof paper. Drop the pan lightly to release the air bubbles. Sprinkle the rest of the crumbled Oreos.
Bake it in the oven for 45 to 55 minutes.
Let it cool completely in the pan before transferring.
Cut the brownies into small squares, transfer into your platter and dust with icing sugar.
TheZongHan https://thezonghan.com/