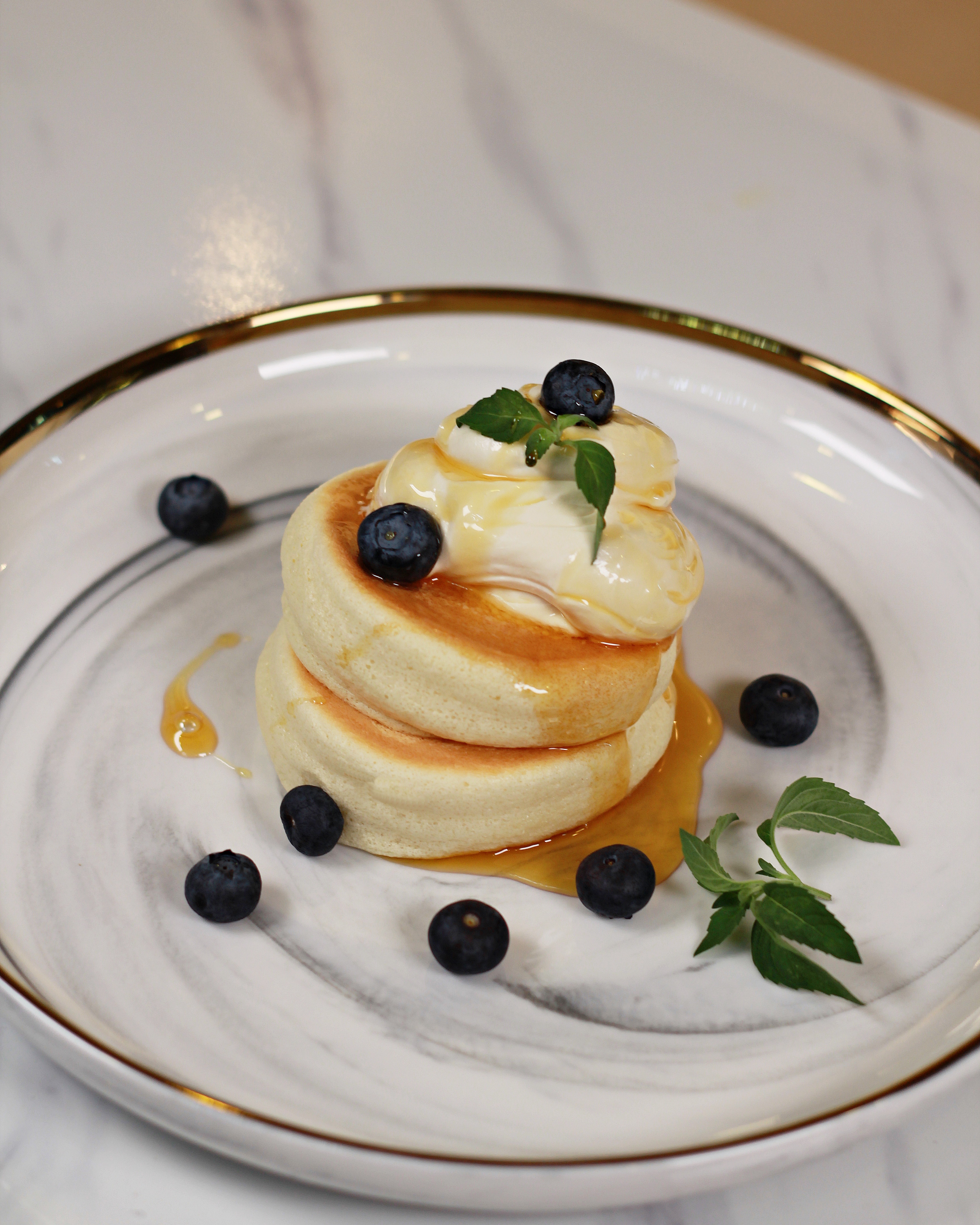 Souffle Pancakes スフレパンケーキ
Light and fluffy, who hates it?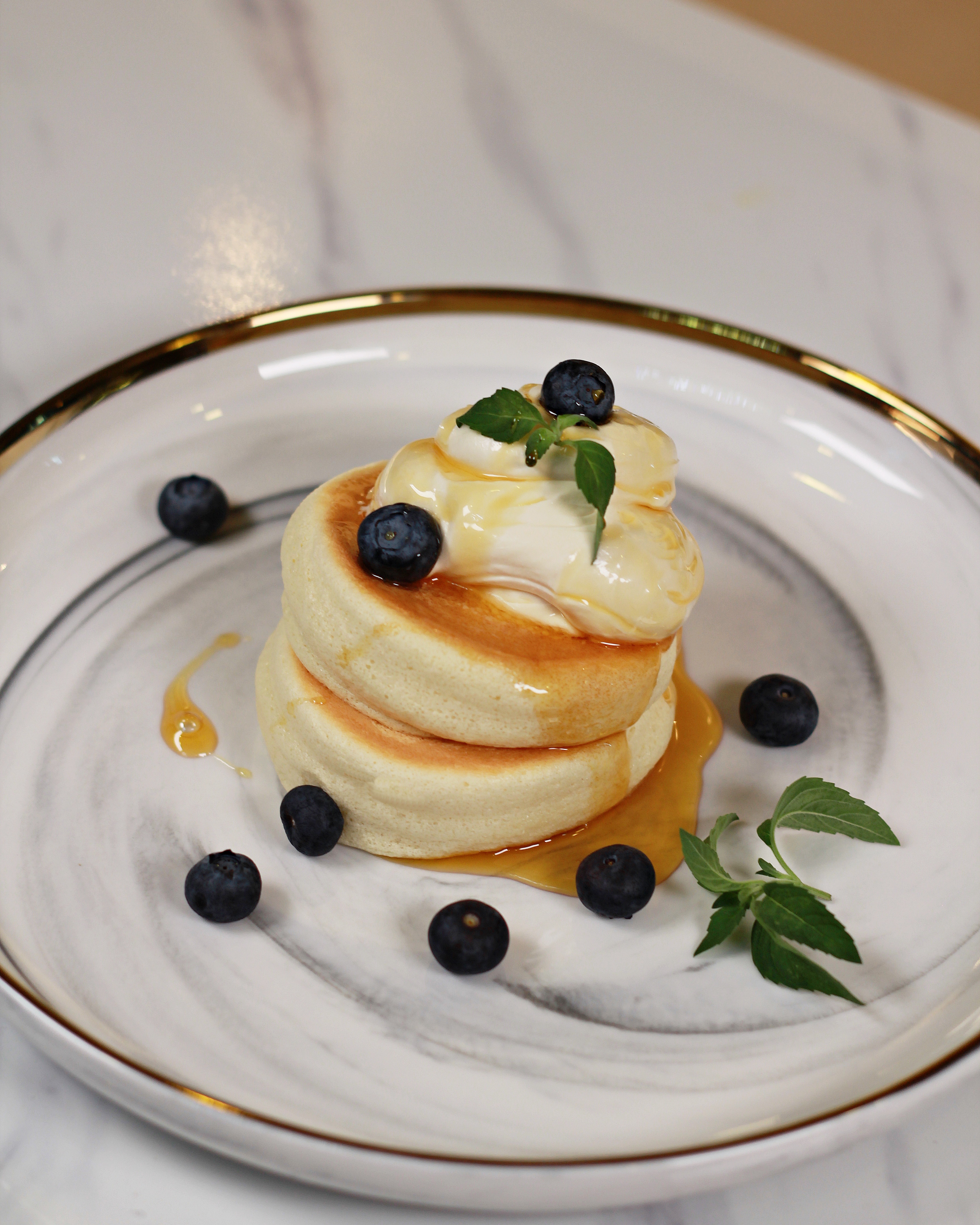 It certainly takes more effort to make these Souffle Pancakes. But, the texture of these pancakes is just delicate like a piece of cloud when you bite into it. Simply delightful.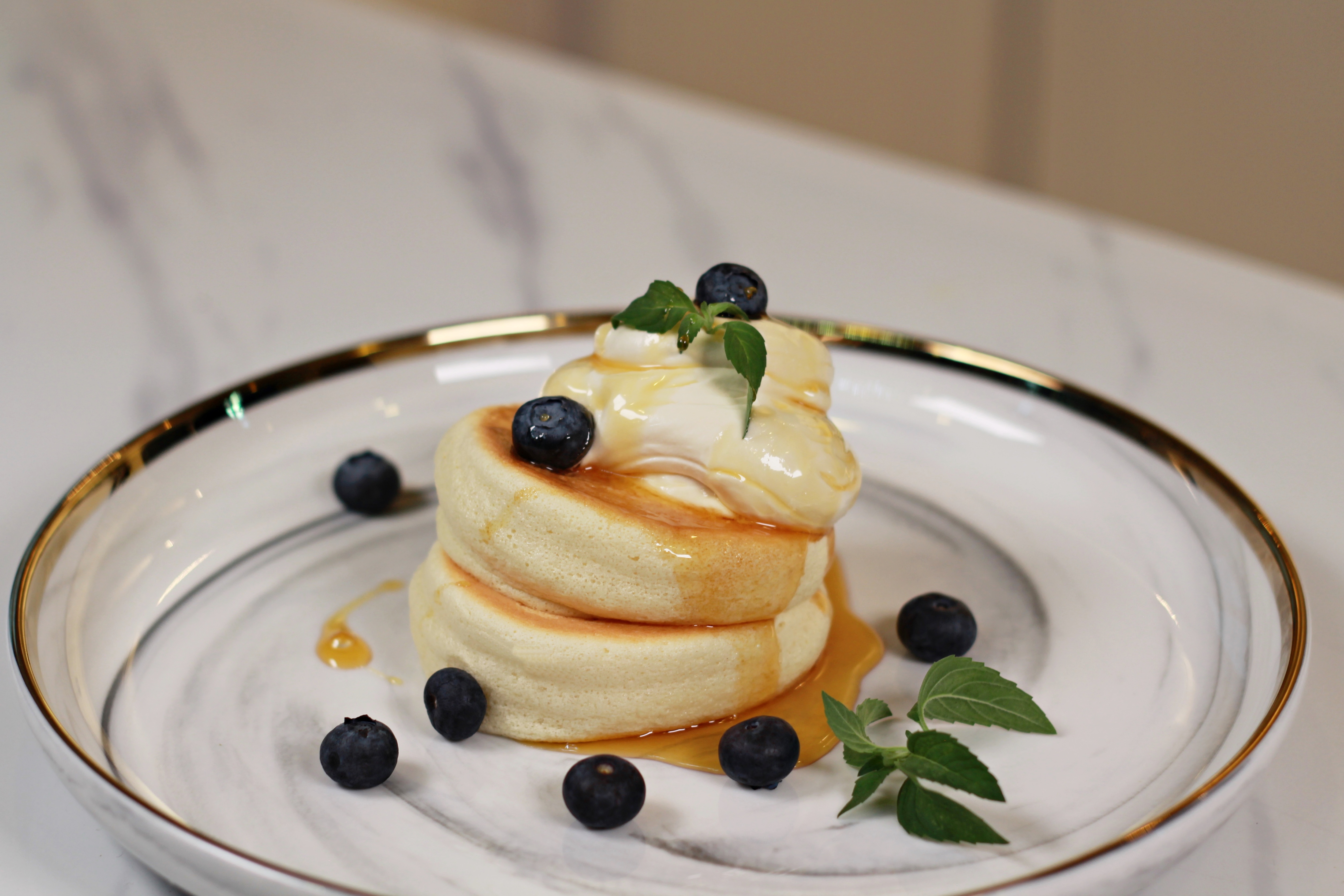 While some enjoy the eggy flavor when it comes to souffle, I don't. Hence, my recipe has higher amount of sugar content and vanilla extract to cover that pungent smell. If you are like me great! Else, please close the tab and find other recipes! (I'm just joking! Just omit the vanilla extract will do)
Be sure to eat your pancakes as soon as possible as it will start to shrink as time goes by, especially if you are planning to stack it up.
Souffle Pancake
2020-02-14 13:14:15
Makes 6 decent-sized pancakes
Egg Yolk Batter
2 Egg Yolks
2 tbsp of Milk
2 tsp. Vanilla Extract
15 grams of Plain Four
15 grams of Corn Starch
Meringue Batter
4 Egg Whites (about 115 grams)
1 tsp. White Vinegar
30 gr. Fine Sugar
Instructions
To make the egg yolk batter, mix in all the ingredients together, egg yolks, milk, vanilla extract, plain flour, and corn starch together until smooth.
Then, in another clean bowl, whip up egg white and vinegar together until frothy. Then, gradually add in fine sugar and beat until stiff peaks.
Transfer about a third of the meringue into the egg yolk batter, using a whisk to stir. Then transfer all of the egg yolk batter into the meringue bowl and gently fold until bowl mixture are well combined.
Preheat non-stick pan to medium low heat, making sure that it is lightly greased with a layer of oil. Pipe out a generous amount of pancake batter onto the skillet. Cover the pan with a lid and cook for 7 to 10 minutes making sure that the bottom is not burnt.
Once the bottom is golden brown and that the top of the batter is dry, carefully flip over using a spatula.
Cook for another 4 to 5 minutes until golden brown, immediately transfer onto a serving plate. Garnish accordingly with whipped cream, fruits and pancake syrup.
TheZongHan https://thezonghan.com/