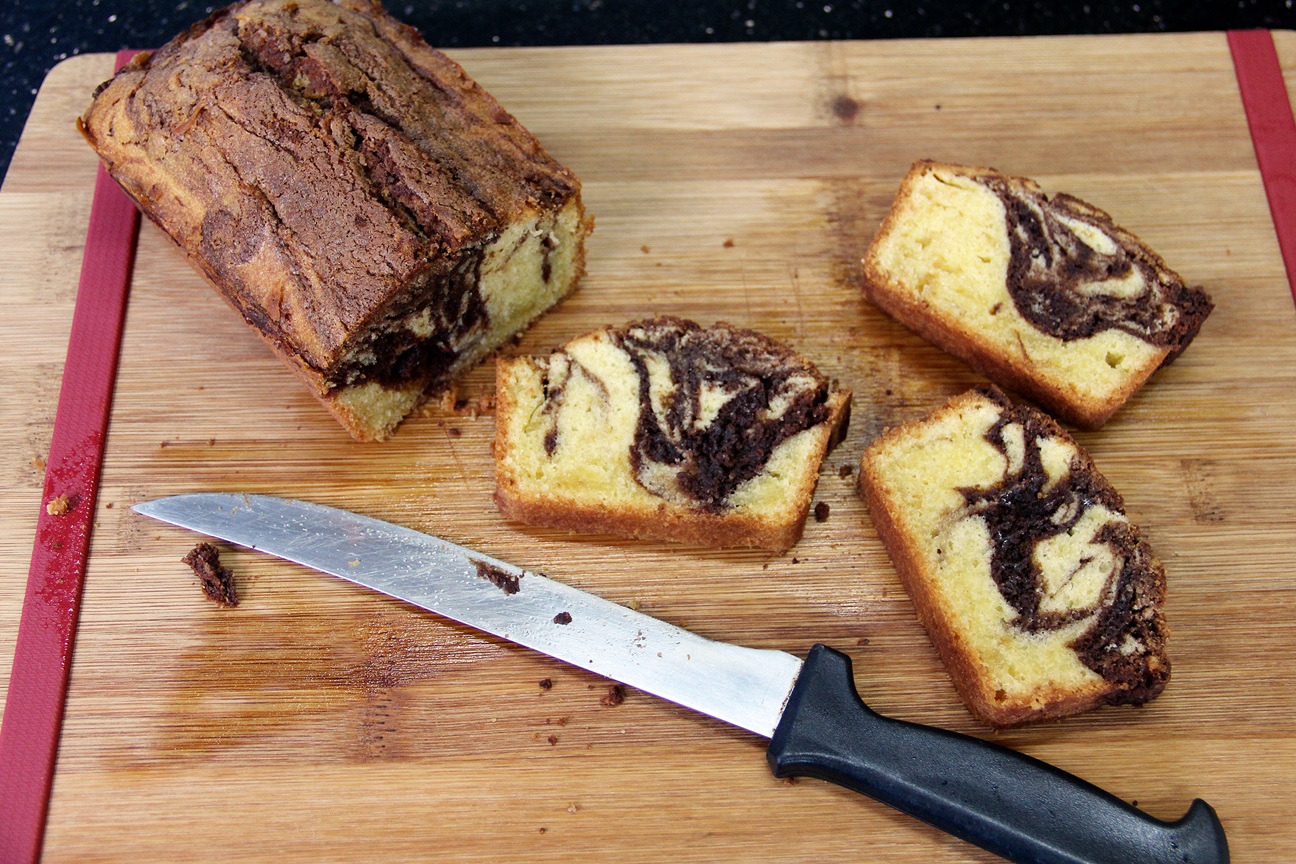 Nutella Marble Pound Cake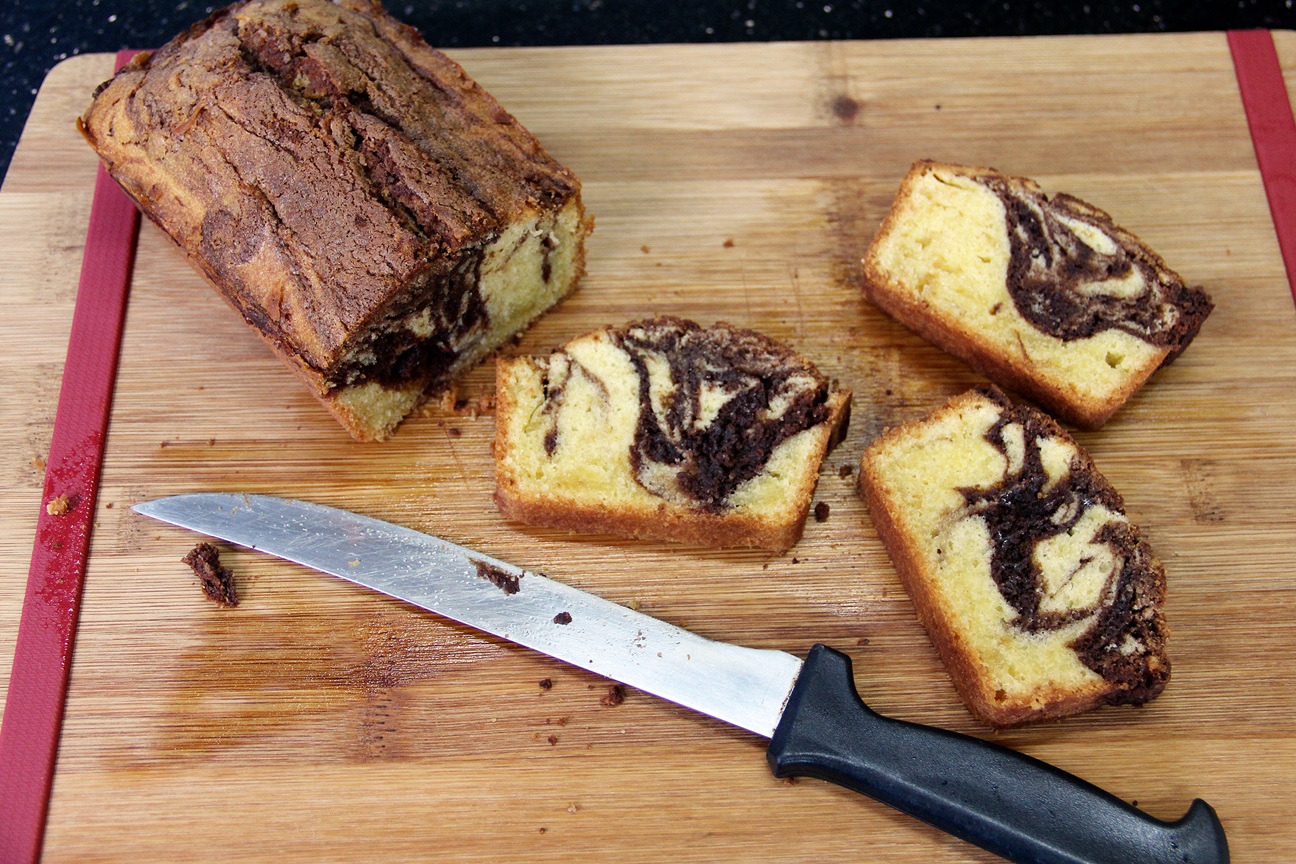 Nutella is love, Nutella is life. Nutella is one of the best thing that was ever created on earth. I just love the combination of hazelnut and chocolate together. Instead of making a normal marble cake. Why not try making my Nutella Marble Pound cake? It's really really very good! You will see this cake to be finished by your family and friends in just a few hours. I would usually make 2 loafs and bring one loaf to school to share with my friends (& teachers) for breakfast. With a few simple tips and tricks, people will be impress with the great marble swirl you have made.



Nutella Marble Pound Cake
2015-02-03 13:35:57

Serves 1
Ingredients
200 grams of unsalted butter, soften
70 grams of white sugar
3 eggs, beaten
1 tsp of vanilla extract
170 grams of plain flour
1 tbsp of corn starch
3/4 tsp of baking powder
1/4 tsp of salt
100 grams of Nutella spread
Instructions
Lined loaf pan with parchment paper. (7.9" x 4.3")
Preheat oven to 200C or 180C fan-forced. Whisk flour, starch, baking powder and salt together. In a jar, whisk eggs and vanilla extract together.
In your mixing bowl, cream butter and sugar until light and fluffy on high speed. About 3 minutes.
Add in egg mixture.
Turn your mixer down to low, spoonful at a time add in your dry ingredients.
Take out 1/4 portion of your batter and mix it with Nutella.
Transfer all your white batter into your loaf pan, then Nutella batter for the 2nd layer.
Using a fork, swirl both batter until marbleized. Drop the pan to raise the air bubbles out.
Bake it in the oven for about 45 minutes.
Let it cool completely, slice and serve.
Notes
Homemade Nutella taste even better. Check out for my homemade hazelnut chocolate spread!
TheZongHan https://thezonghan.com/