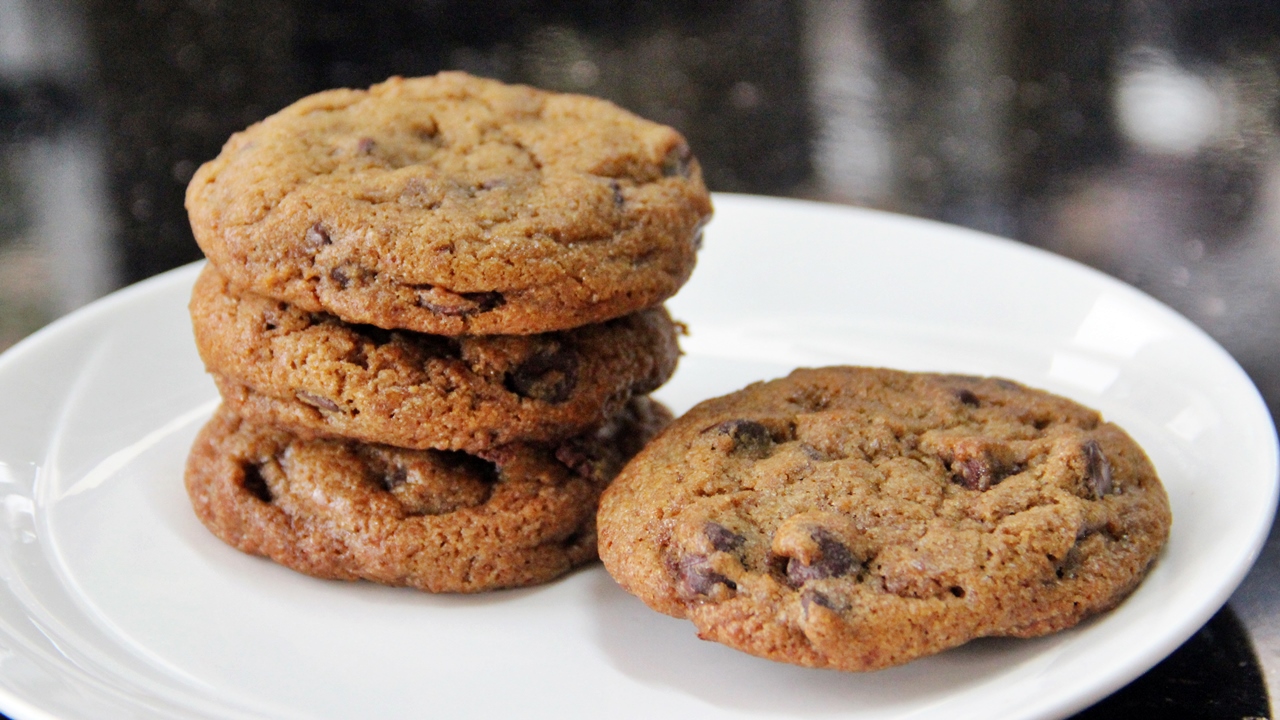 Ultimate Chocolate Chip Cookie – Subway Recreate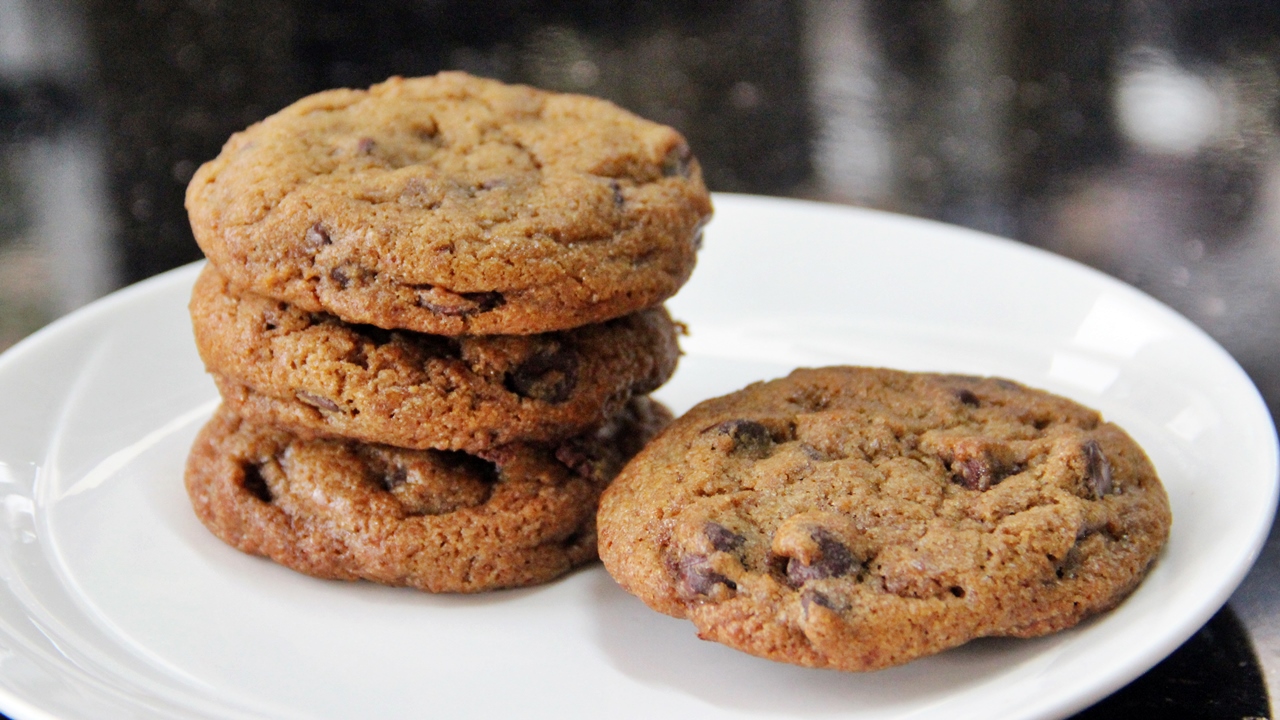 I am serious when comes to classic chocolate chip cookie. You do know that a good cookie a day, keep the sadness away? Hahaha I'm just saying…. I really hate when those cakey and soft cookies claim themselves as the chewy cookies. I want chewy not cake-like texture! Unless I'm in a mood for it but no, chewy means chewy!
After making countless different kind of recipes, which all claims to be…. soft and chewy, are not chewy at all. So I have finally came up with my own one which I'm proud to say, soft and chewy just like the Subway's. It's also true that not overbaking your cookie will result it being soft and chewy however underbaking it will result being disgusting soft dough, not soft and chewy. So the key here is to find the right timing to bake to perfection. I have gave a guideline timing but do note that every oven differ, so discover it yourself!

Here are some tips about making the perfect chewy cookie:
1. Never cream your butter and sugar.
It will incorporate air into the mixture and when it is baked, it will rise up result in a cake-like texture instead. In addition, it will sink when it is taken out of the oven due to suddenly change of temperature, which hence not a good looking cookie.
2. Use bread flour instead of plain flour (all purpose flour). Why?
Bread flour has a higher protein than plain flour and this will add to the chewiness of the cookie.
3. Use 1 egg plus 1 egg yolk.
Egg white is one of the culprit to make the cookie dry, tough and crumbly while egg yolk is to make the cookie more rich in texture and flavor. Hence, we use 1 egg plus 1 egg yolk to prevent the cookie from drying and become touch while still maintaining the richness.
4. Use semi-sweet or dark chocolate chips.
Good quality of course! For sweet tooth, semi-sweet chocolate will satisfy your needs. Meanwhile, dark chocolate will entertain those who do not like sugary snacks. Don't bother white or milk chocolate chips as they are way too sweet for this recipe.
5. Dark brown sugar vs. Light brown sugar
Dark brown sugar is more sweet than light brown sugar.
Dark also have higher presence of molasses than light which makes the cookie more rich and chewy. Sugar affects texture whether chewy or crispy. Remember, brown sugar will result in more chewy cookie while white sugar will result in more crispy cookie.


Ultimate Chocolate Chip Cookie
2015-02-02 14:39:35

Serves 16
Ingredients
2 cups bread flour
½ teaspoon baking soda
1/8 teaspoon salt
180 grams of unsalted butter, melted
1 cup packed dark brown sugar
¼ cup fine white sugar
1 egg
1 egg yolk
2 teaspoons vanilla extract
2 cups semisweet chocolate chips
Instructions
Whisk the flour, baking soda, and salt together in a bowl.
In another bowl, mix the melted butter and sugars together until smooth. Beat in the egg, egg yolk, and vanilla extract until combined, scraping down the bowl and beaters as needed.
Add in your dry ingredients. Mix on low until combined. Mix in the chips until incorporated.
Put it in the fridge to set for at least an hour.
Preheat your oven to 180C or 160C fan forced. Using an ¼ measuring cup or ice cream scoop, scoop out ¼ sized of dough at a time, lay them on the prepared baking sheets, spaced about 2 inches apart.
(Optional) Break the dough into 2 and stick them back together, this will give a beautiful cookie.
Bake the cookies for 15 to 20 minutes.
Let the cookies cool on the baking sheet for 10 minutes, then serve warm or transfer to a wire rack and let cool completely.
TheZongHan https://thezonghan.com/