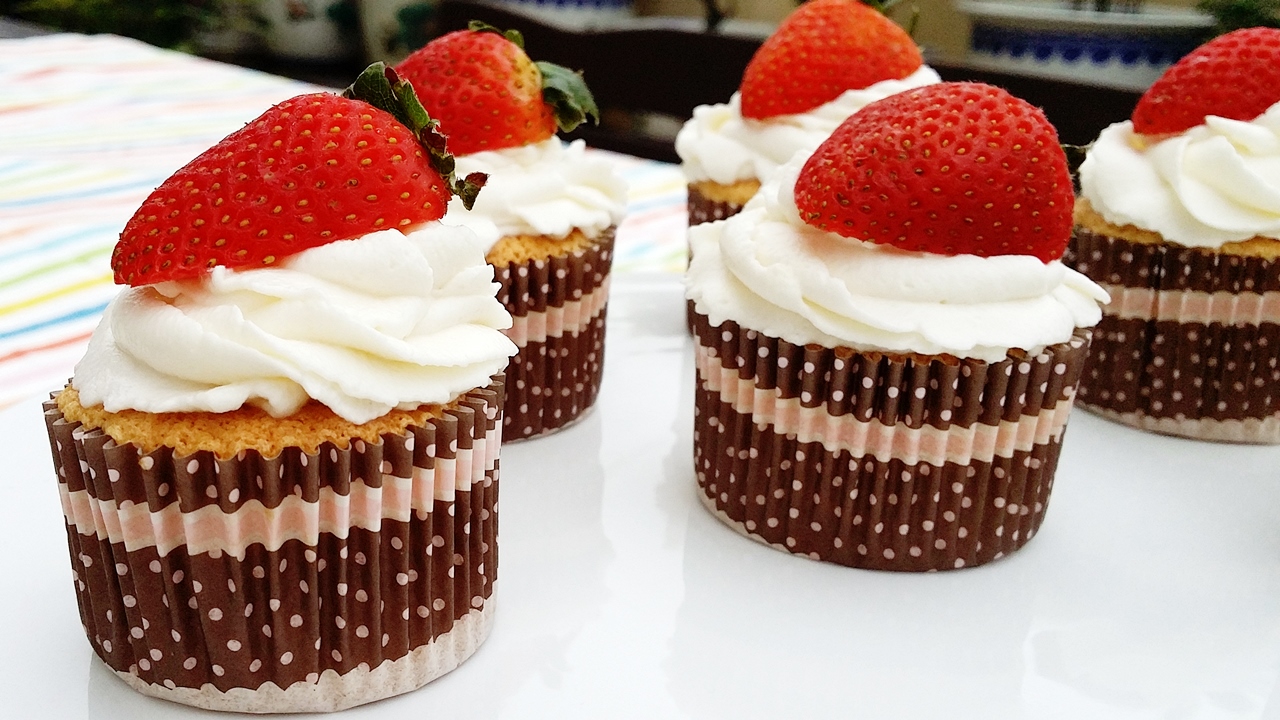 Strawberry Shortcake Cupcakes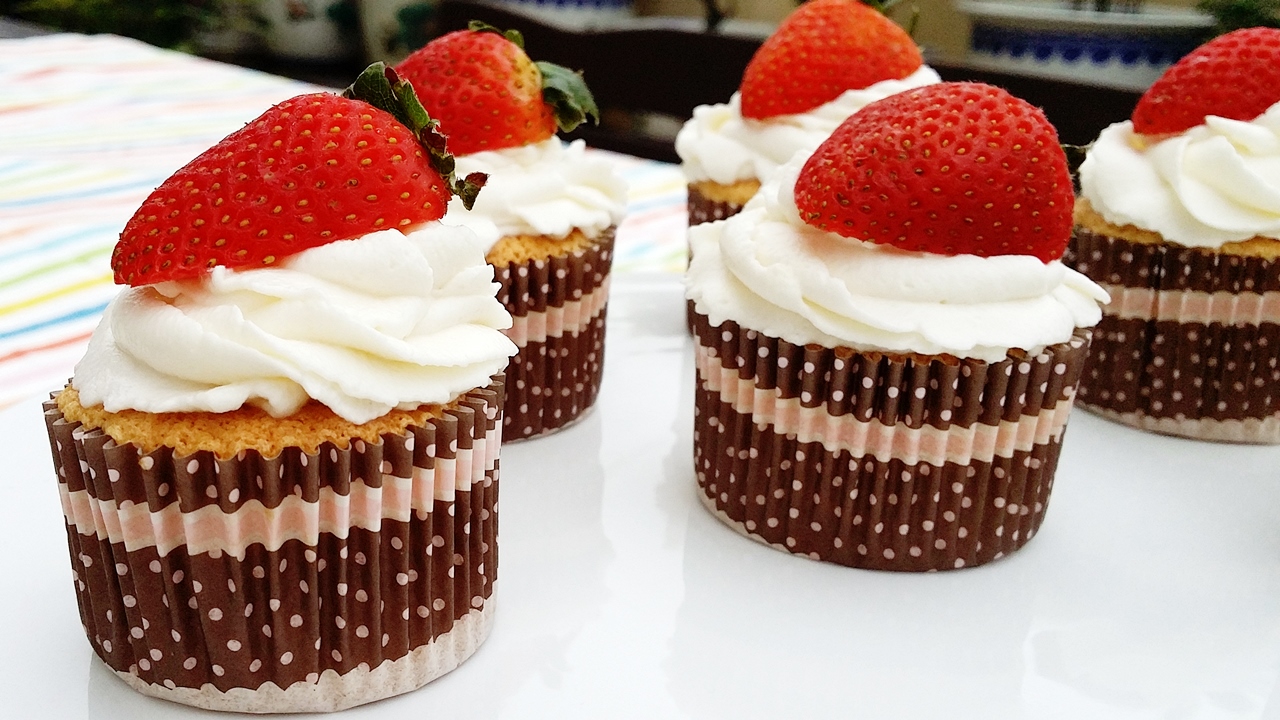 Recently I just started on my journey to find the perfect sponge cake recipe. Not all sponge cake recipe are created equal. Some too dry, some too oily, some too hard. It took me so long to finally decide what is good and what I should do about it.

A good sponge cake should have, a moist but yet dry interior (not oily), pillow soft, not eggy, fine texture and full in volume. I have realized that some recipes did not whip out the full volume of an egg, hence turned out eggy. While some did not add any fats into their cakes, resulted in unacceptably dry. This Strawberry Shortcake Cupcakes recipe were inspired from the Japanese Strawberry Shortcake as they known for their lovely sponge cakes sandwich with fresh whipped cream and strawberries. Give it a try and you will know that it is that good.


Strawberry Shortcake Cupcakes
2015-02-06 14:20:51

Serves 17
Egg Yolk Batter
75 grams of self-rising flour
35 grams of corn starch
1/8 tsp salt
65 grams of fine white sugar
1 ½ tsp of vanilla extract
3 egg yolks
3 tbsp of oil of melted butter
3 tbsp of milk
Egg White
3 egg whites
3/8 tsp vinegar/cream of tartar
65 grams of fine white sugar
Filling
30 grams of strawberry jam
Toppings
380 grams of heavy whipping cream
5 tbsp of fine white sugar
1 ½ tsp vanilla extract
9 strawberries, halves
Instructions
To whip egg white into full volume, do wipe your bowl and whisk attachment with some vinegar to make sure it is grease-free.
Preheat oven to 180C or 160C fan-forced.
In a clean bowl, add in your egg whites and vinegar. Whip on medium speed until frothy. Then, whip on high while adding sugar gradually until stiff peaks. Set aside.
In another bowl, whisk self-rising flour, corn starch and salt together.
To make the egg yolk batter, in another mixer bowl, whip egg yolks, sugar, milk and vanilla extract until pale and double in volume on high speed for about 3 minutes. Turn your mixer down to low and drizzle in oil or melted butter. Then, slowly throw in your flour mixture. Mix until well combined.
A droplet at a time, slowly flow in your egg white mixture into the egg yolk batter.
Transfer your batter into prepared cupcake tin with liners. ¼ measuring cup for each cupcake mold. You will get about 17 filled pans. Drop the pan to raise the air bubbles out.
Bake it in the oven for about 20 to 24 minutes.
Let it cool to room temperature before making your cream.
To make the toppings, whip heavy whipping cream, sugar and vanilla extract until stiff peaks on high speed. Don't over whip as it will become butter. Set aside while we prepare our filling.
Using a piping bag, fill the cupcake with a small droplet of strawberry jam in the center.
Then, using another piping bag, swirl the whipped cream on top of the cupcake.
Garnish with half strawberry for each.
Serve cold.
Notes
To ensure heavy cream is fully whipped, use a chilled bowl.
TheZongHan https://thezonghan.com/