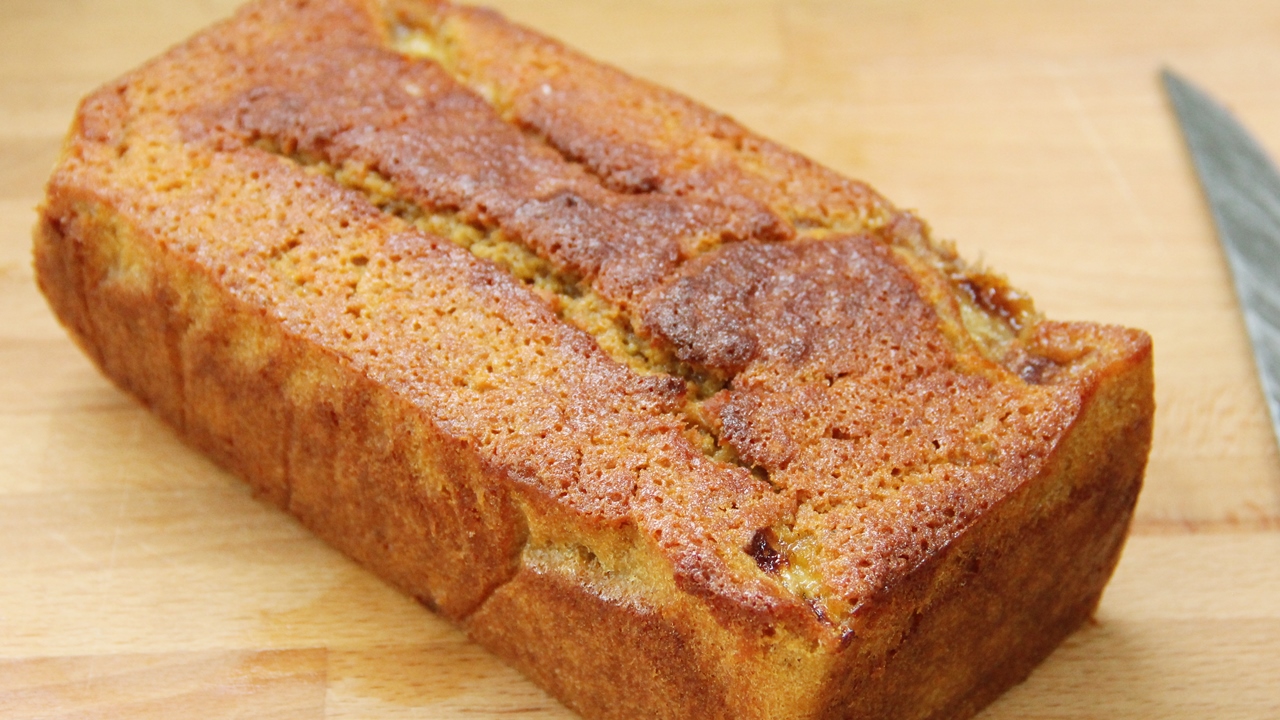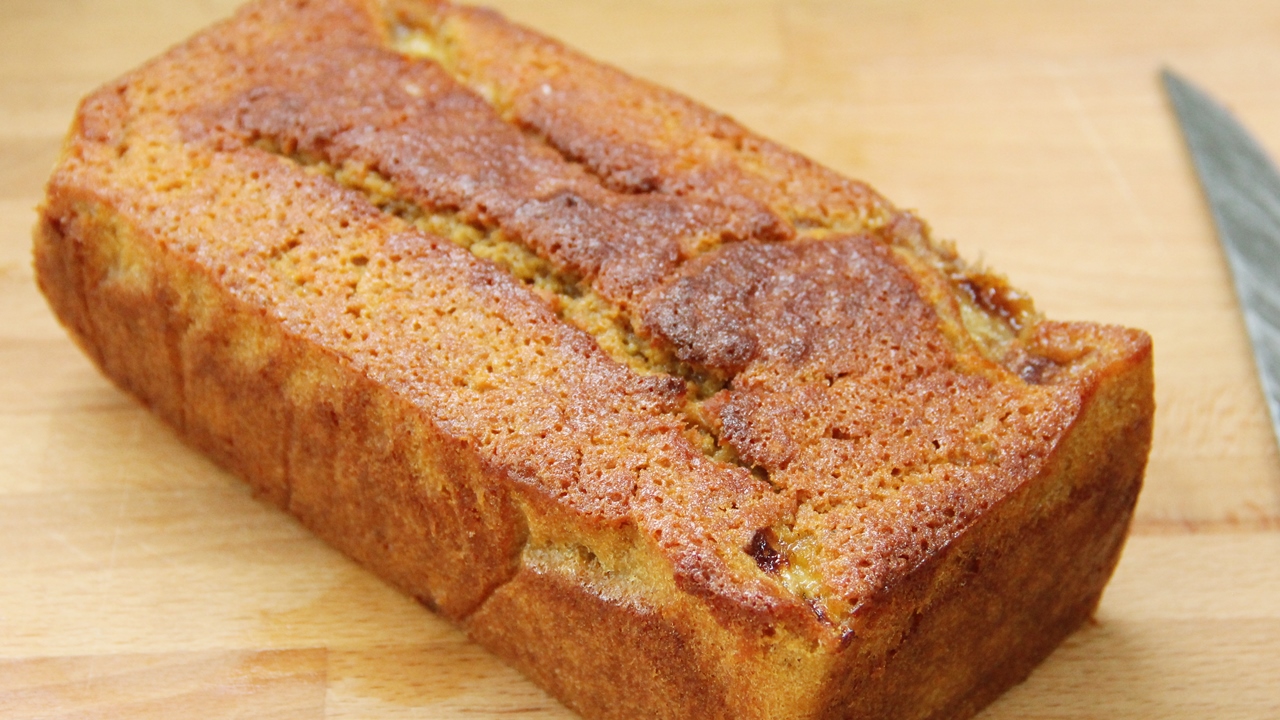 In Singapore, we call banana cake instead of bread. It's basically the same thing. Gula Melaka is also known as palm sugar (or coconut palm sugar to be more exact), it has a very strong aroma of its own unique smell and taste differently like normal sugar. If you couldn't find gula melaka, you could substitute it with brown sugar. Although I have to say that, they are two different things. Brown sugar is white sugar with molasses while gula melaka taste differently depending on its region and species used but is not highly processed unlike brown sugar.
This is a to-die-for banana cake. It's so moist due to banana and the strong unique taste, you can never find this anywhere unless you make it yourself. I always like to make 3 loafs at one goal because everybody loves it.

Gula Melaka Banana Cake
2015-02-06 14:55:59

Serves 8
Make 1 One loaf cake (7.9" x 4.3")
Ingredients
75 grams of unsalted butter, soften
100 grams of fine white sugar
80 grams of gula melaka (palm sugar)
2 eggs
1 teaspoon of vanilla extract
90 ml of buttermilk
200 grams of mashed very ripe bananas
140 grams of plain flour
¾ tsp. of baking soda
¼ tsp. of salt
Instructions
Lined loaf pan with parchment paper. (7.9" x 4.3")
Preheat oven to 200C or 180C fan-forced.
Shave gula melaka using a food processor or knife.
Puree or mash ripe banana.
In a measuring cup, combine milk, vanilla extract and mashed banana.
In a bowl, whisk pain flour, salt and baking soda.
In your mixing bowl, cream soften butter and both sugars together for about 3 minutes until light and fluffy.
Add in eggs, one at a time.
Turn your mixer down to low, gradually add in half of the dry ingredients.
Then, drizzle in all your wet ingredients.
Lastly, gradually add in the rest of the dry ingredients.
Bake it in the oven for about 45 minutes.
Let it cool completely before transferring to a platter.
Best eaten within 2 days.
Notes
If you couldn't find gula melaka, you could substitute it with brown sugar.
TheZongHan https://thezonghan.com/